Prices in Switzerland – How much did our 2-week trip cost?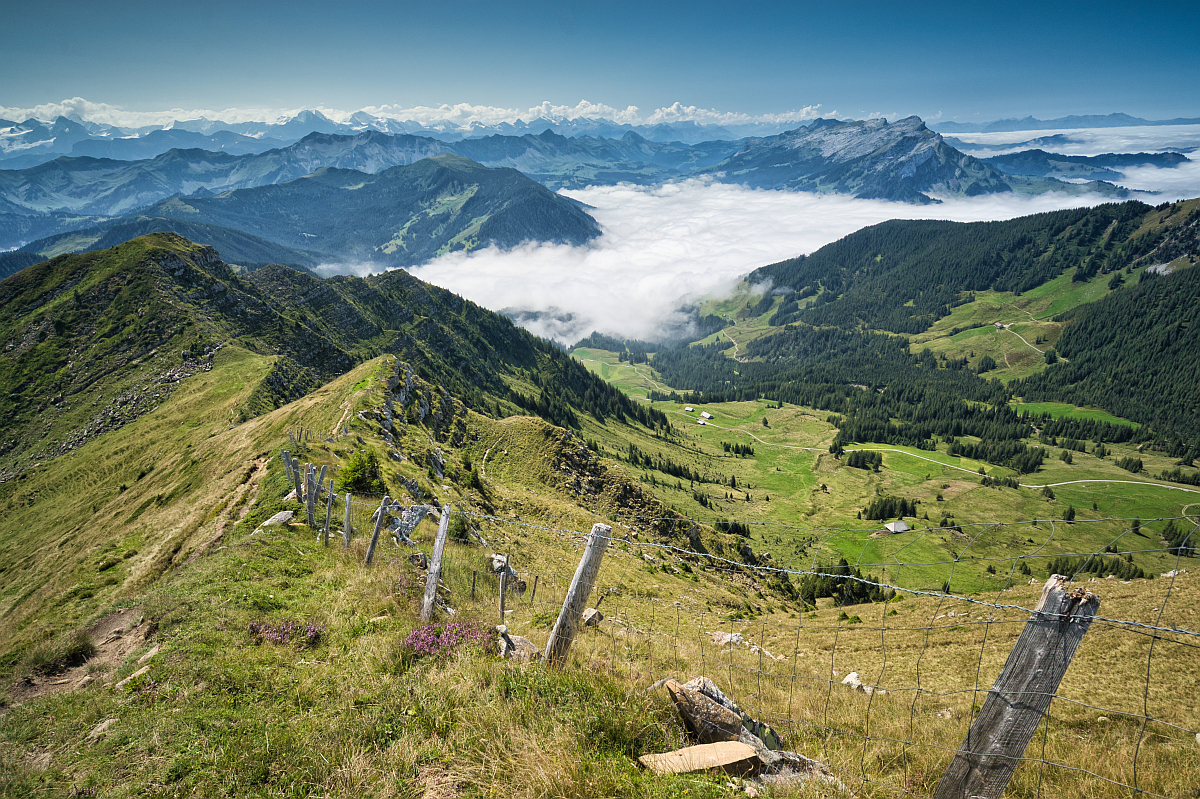 You have probably all heard that Switzerland is one of the most beautiful countries on Earth, but also one of the most expensive ones. Prices in Switzerland can be very high, and a trip to the country can cost a fortune. This summer I had my 5th trip to the breathtaking Swiss Alps. We spent 2 weeks near Lucerne and managed to keep our costs relatively low. After you enjoyed my post about prices in Croatia so much, I decided to keep track of our expenses and write a post about how much did our Switzerland trip cost?
As Switzerland's currency is CHF, I noted most prices in that, so it is easy to do your own calculations for tickets prices, food etc. However many of our expenses were in GBP because we live in London. So for the total cost, I converted everything into that. 
Accommodation prices in Switzerland
This is where we saved the most on our Switzerland holiday, as we had 14 nights of free accommodation thanks to home exchange. We stayed in a house 20 km from Lucerne. It had the most amazing view, overlooking a lake and the mountains. This was our base and we made day trips from here.
This 2 bedroom, 2 bathroom house goes for £300 a night on Airbnb, saving us a fortune during this holiday. In Switzerland accommodation is quite expensive and even a basic place on Airbnb would cost at least £90 per night for 2 people.
Car rental prices in Switzerland
This was our biggest expense on our trip. We considered using public transport instead of driving, as we heard a lot about how reliable the Swiss public transport system was. However, it would have also cost a lot of money and in the end, we decided a car would give us more flexibility and comfort. I think it was the right decision for us on this holiday, but I would love to return one day and explore other parts of the country by going on scenic train journeys.
We paid £850 for car rental with all-inclusive insurance for 15 days. We rented a small economy car from SIXT and had a very pleasant experience. They made the normally quite stressful process very easy for us.
Parking prices in Switzerland
Parking prices greatly vary in the country. In general, they are quite pricey, especially in big cities and they impose heavy fines if you overstay your parking meter. We mostly avoided big cities, as we were more interested in nature. But you have to pay for parking even in the countryside.
A few examples of our parking charges:
3-hour parking in Lake Lungern CHF 3
3-hour parking in Lucerne CHF 7
12-hour parking at Lombachalp, Jägerstübli   CHF 7
4-hour parking at Lauterbrunnen CHF 4
We paid a total of £22 for parking.
Fuel prices in Switzerland
During our two week holiday, we used the car on most days, to go on day trips. Fuel cost around CHF 1.5/liter. We paid a total of £73 on fuel during our holiday.
Transport charges in Switzerland
We didn't use any public transport in the country, but as a comparison, I include the prices for the Swiss Travel Pass, which is recommended for anyone who wants to explore the country by public transport. It provides unlimited travel on the network of Swiss Travel System on consecutive days. Valid on trains, buses and boats. 3, 4, 8 and 15-day passes are available. Ticket includes trips to Rigi, Stanserhorn, Stoos, Brunni, Klewenalp and up to 50% discount on most mountain excursions.
For our holiday we would have needed the 15-day pass, which costs £820 for two people. So if I add up car rental, parking charges and fuel, renting a car was £125 more expensive. But ultimately it provided us with a lot of flexibility and saved us waiting times. We were mostly interested in less-visited places, where public transport was possible, but less frequent, so a car made more sense for us on this trip.
Flights to Switzerland
We booked our flights 7 months ahead. We flew with Swiss air from London to Zurich and paid £325.48 for the two of us. This includes two checked-in luggage as well.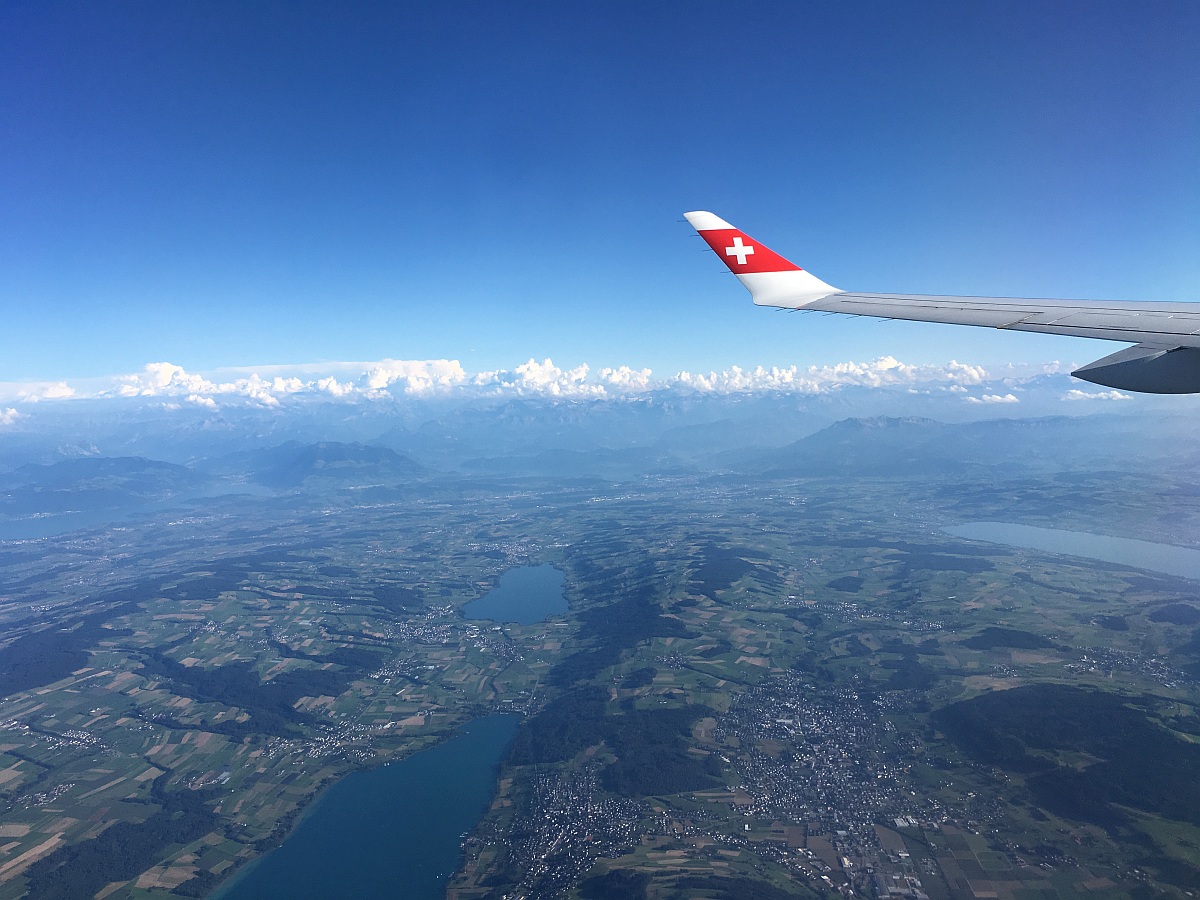 Airport transfer
We flew from London City Airport. We used public transport to get there from our home which cost £17.6 for the two of us.
Restaurant prices in Switzerland
After our cost review of our Croatian holiday, we realized how expensive eating out was compared to cooking our own food. However on that holiday, we had restricted access to a kitchen, and restaurant prices were way cheaper than in Switzerland.
On this swiss holiday, we had a fully equipped kitchen and a dining room with the most amazing view! So why would we want to eat out? 🙂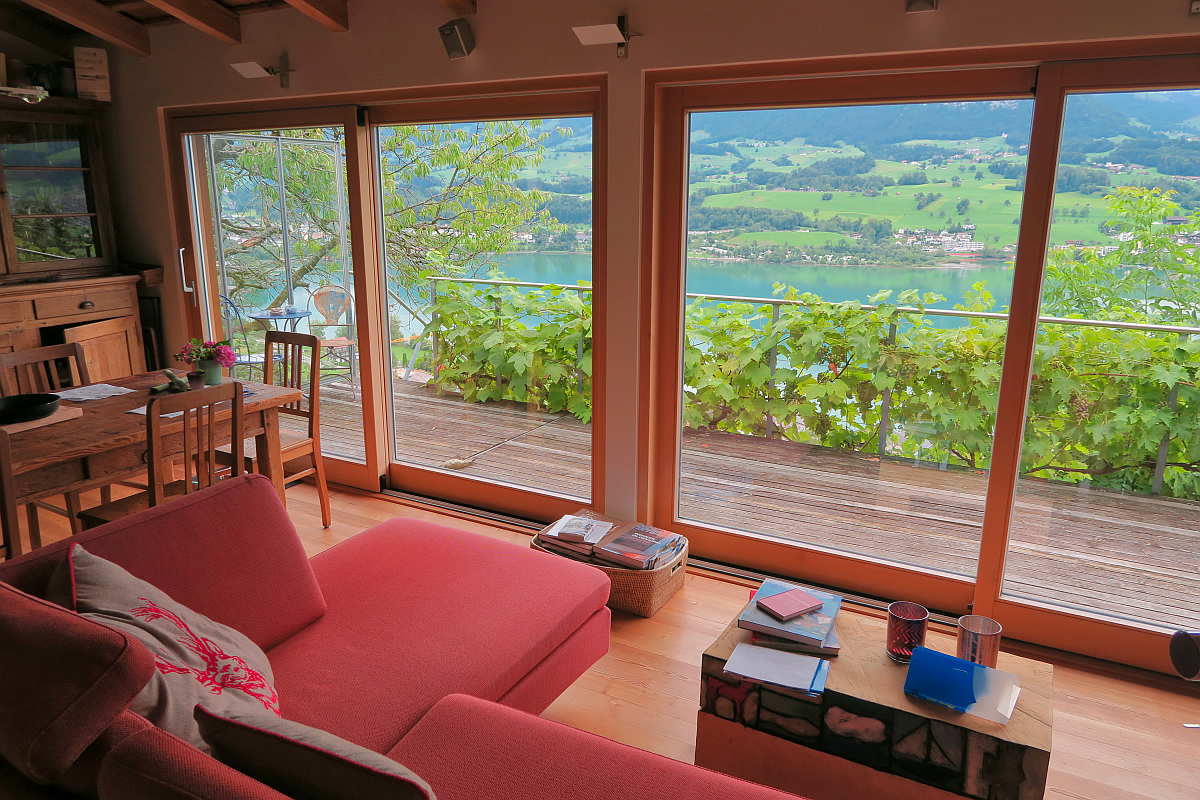 For my research, I did look at some menus while we were in the country. We live in London and eat out occasionally, so we are used big-city restaurant prices. However, eating out in Switzerland was expensive on a whole new level.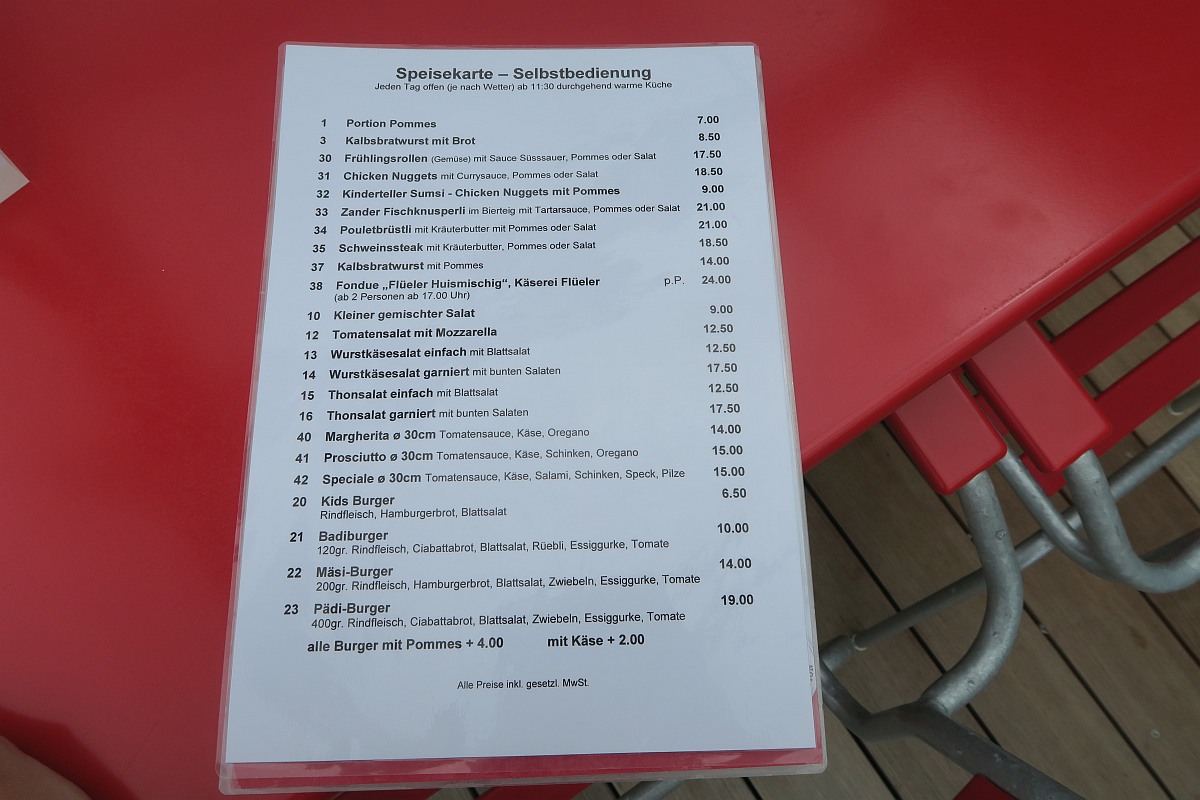 A few examples:
Coffee CHF 6
Orange juice 33cl CHF 5.50
Fries with ketchup CHF 7.7
6 chicken nuggets with fries CHF 15
Burger with fries CHF 15
Bolognese spaghetti CHF 19
Creamy macaroni and cheesy pasta 18.50
Home-made roesti  CHF 24.50
Margherita pizza CHF 18
The classic – breaded pork schnitzel with vegetables and fries CHF 26.50
Fresh white fish fillets from Lake Thun on a white wine sauce with rice & market-fresh vegetables CHF 34.50 
Thai chicken curry CHF 24
Vegetable Soup CHF 8.5
Veal Sausage with bread CHF 11.5
All these prices were recorded at either a mountain hut restaurant or at a lakeside beach restaurant, where people eat in their swimming costumes after swimming. So they are not fancy places at all, yet the prices are very high.
Supermarket prices in Switzerland
We had long days and most of the time we were on top of a mountain at lunchtime with no restaurants nearby. So our lunches were sandwiches that we made at home the previous night.
Even grocery shopping was pricey in the country. Lidl is probably the most affordable supermarket. We also shopped a lot in Coop, which was more expensive, but there was more variety. We went to the shop every day 3-5 pm. By this time they had a lot of things reduced to clear, that expired the same day. We bought these things on most days and ate it that night. This saved us a lot, as otherwise, prices were very high.
Our dinners consisted of quick meals, like sausages with potatoes and veggies, pizzas, portions of pasta, curries.
A few examples from our receipts:
bag of rice CHF 2.29
milk CHF 1.4/liter
Penne pasta CHF 1.8
250 g baguette CHF 1.3
yoghurt CHF 1.5
6 bananas CHF 1.95
250 g meatballs CHF 6.4
broccoli CHF 3.99/kg
pesto CHF 3.95
We spent £180 on grocery shopping in Switzerland for 2 weeks. This includes all our breakfast, lunches, dinner and snacks for the two of us. 
Activities in Switzerland
On this holiday we wanted to avoid the touristy places and do as much hiking as possible without using over-priced cable cars.
I am sure the steepest cogwheel up to Pilatus, the Cabrio cable car to Stanserhorn, the rotating gondola to Titlis or the steepest funicular to Gelmersee are all a lot of fun. And I think it is great to have these gondolas, as it gives a chance for the less mobile and families to see places with amazing scenery! But we love hiking and one of the reasons for that is to get away from people. So we wanted to see some less-visited places, that have just as amazing scenery! Luckily there is no shortage of mountains in Switzerland and we found many great hiking trails that were not far from our accommodation and didn't require taking an expensive cable car.
Melchsee-Frutt cable car
The only cable car we took in Switzerland was in Melchsee-Frutt. This is quite an affordable one, compared to others, and the area has lots of hiking trails, most of them are not very well-known. We bought a combined lift pass, which included two cable cars and a train to get around. (Gondelbahn Stöckalp – Melchsee-Frutt, Pendelbahn Bonistock, Fruttli-Zug) This cost CHF 78 for the two of us. 
We paid £63 for the cable car pass for the two of us.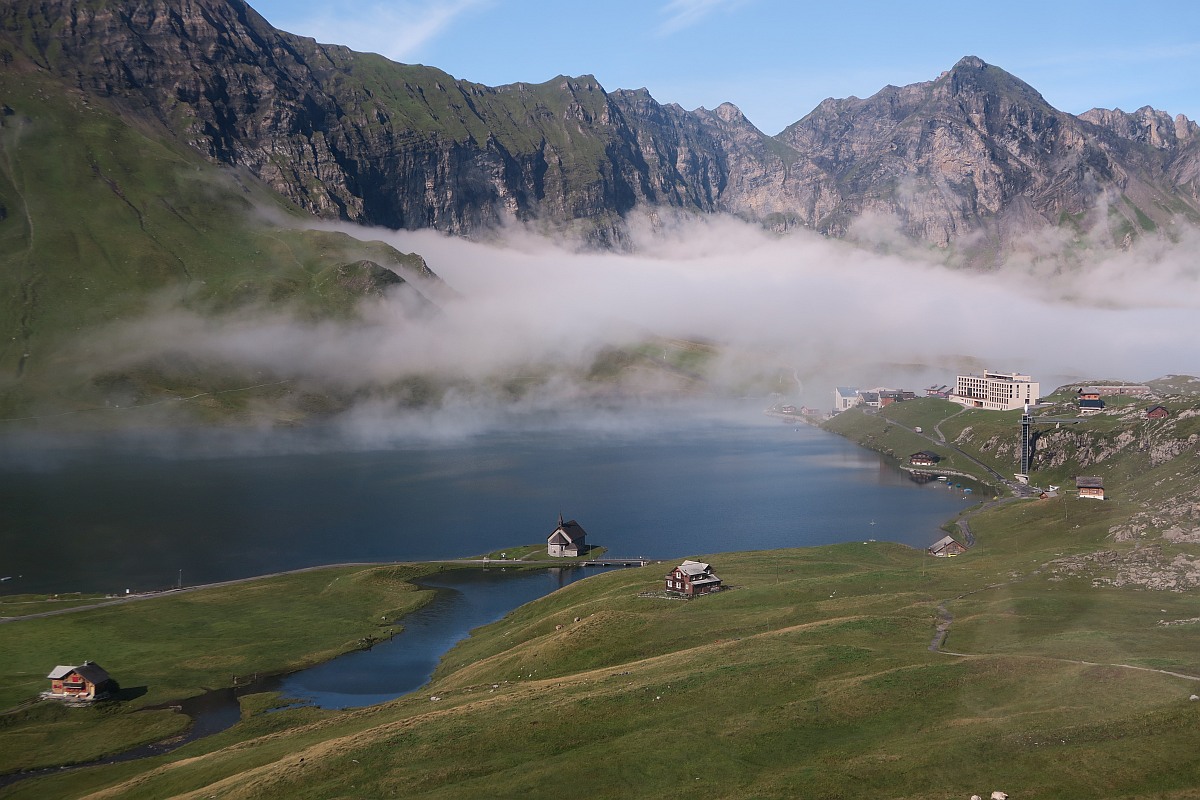 Kayaking Lake Brienz
We spent a day kayaking on Lake Brienz. We rented two single sea kayaks for 7 hours with Hightide Kayak School. The price for this is CHF 140 (£113), however, we were able to get it for free, as part of a collaboration with the company.
Aare Gorge
One day we visited Aare Gorge, which costs CHF 9 per person. It is also possible to buy a combined ticket and ride the funicular up to Reichenbach Falls, however, we decided to hike up instead, which is free. So this excursion cost us £14 for the two of us.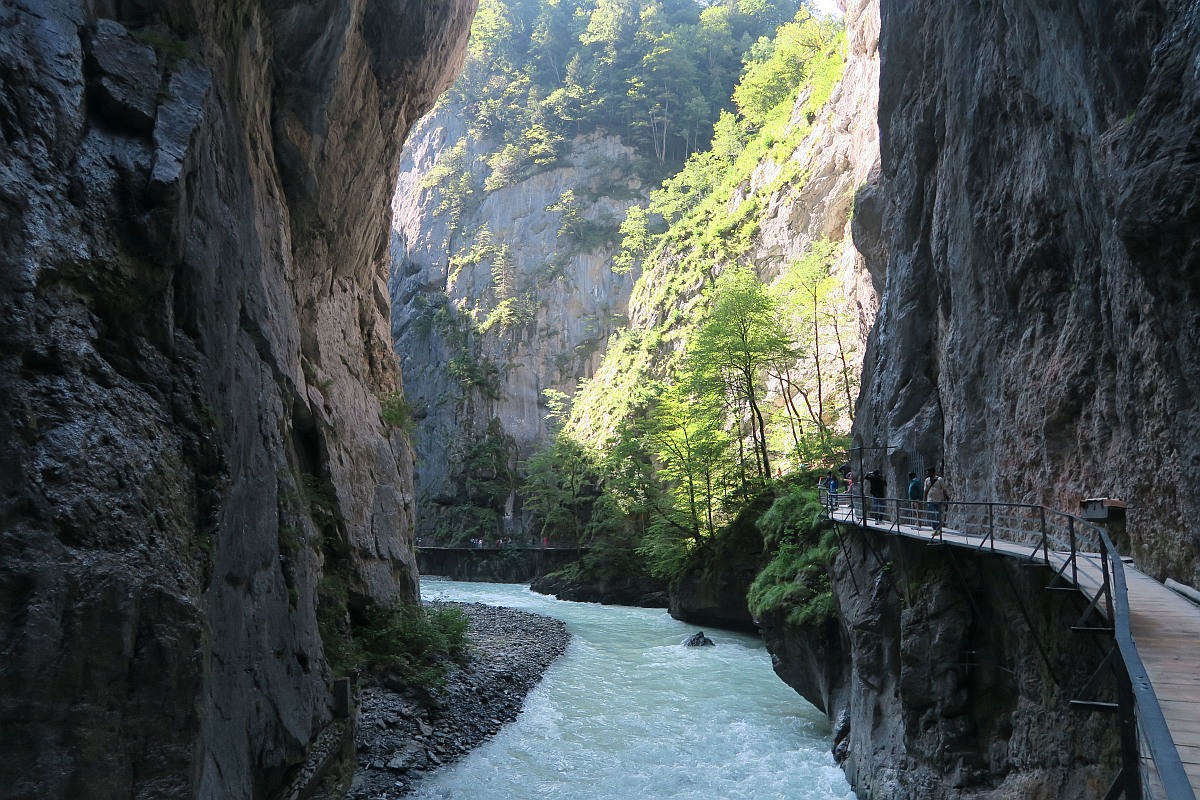 Insurance
We always use Insure and Go, but we never had any problems on our holiday, so can't say how good they actually are. We paid £60 for insurance for the two of us.
Gifts
I used to collect fridge magnets, but we recently stopped buying useless souvenirs. We buy local chocolate to gift to family and friends.
Local sim card and mobile data
Switzerland is not part of the EU, so mobile data, calls and texts, all cost a lot! Make sure you have mobile data turned off on your phone if you don't have a local sim card, as otherwise, you can easily spend thousands just for using your phone.
I bought a local sim card at Zurich Airport. Swisscom has the best connection in Switzerland, which is why I decided to go with them. The airport also had two other network shops, if you want to go with someone else.
However, I highly recommend Swisscom. They were very helpful at the shop and set it up for me.  I was amazed by the connection, as I always had 4G even on mountain tops and inside tunnels. 
I paid CHF 20 for the sim card, which had that amount of credit on it. It costs CHF 2 a day to use the Internet. If I don't use it a day, it won't deduct money. Local calls/texts are extra but affordable. It deducts from my credit. I topped up the card at the airport by CHF 10, because we were staying for 15 days. There is a 10 GB per 30 days block and if you exceed that, the connection speed will be reduced.
So we spent a total of £24 for a local sim card. This was enough for 15 days of mobile data. My boyfriend didn't get a sim card for his phone, as we had wifi at our accommodation, and we used the GPS from my phone when we were out.
Conclusion
So it's now time to finally answer the question about how much our Switzerland trip cost? The total amount of this holiday for us was £1629.08. That is £814.54/per person for a 15 day holiday in Switzerland. We managed to keep our expenses this low, thanks to having free accommodation through a home exchange, cooking all our meals and doing mostly free activities: hiking without cable cars. 
Have you been to Switzerland? Did you find it expensive? I'd like to hear what you all think!
Did you like this post? Why not PIN it for later?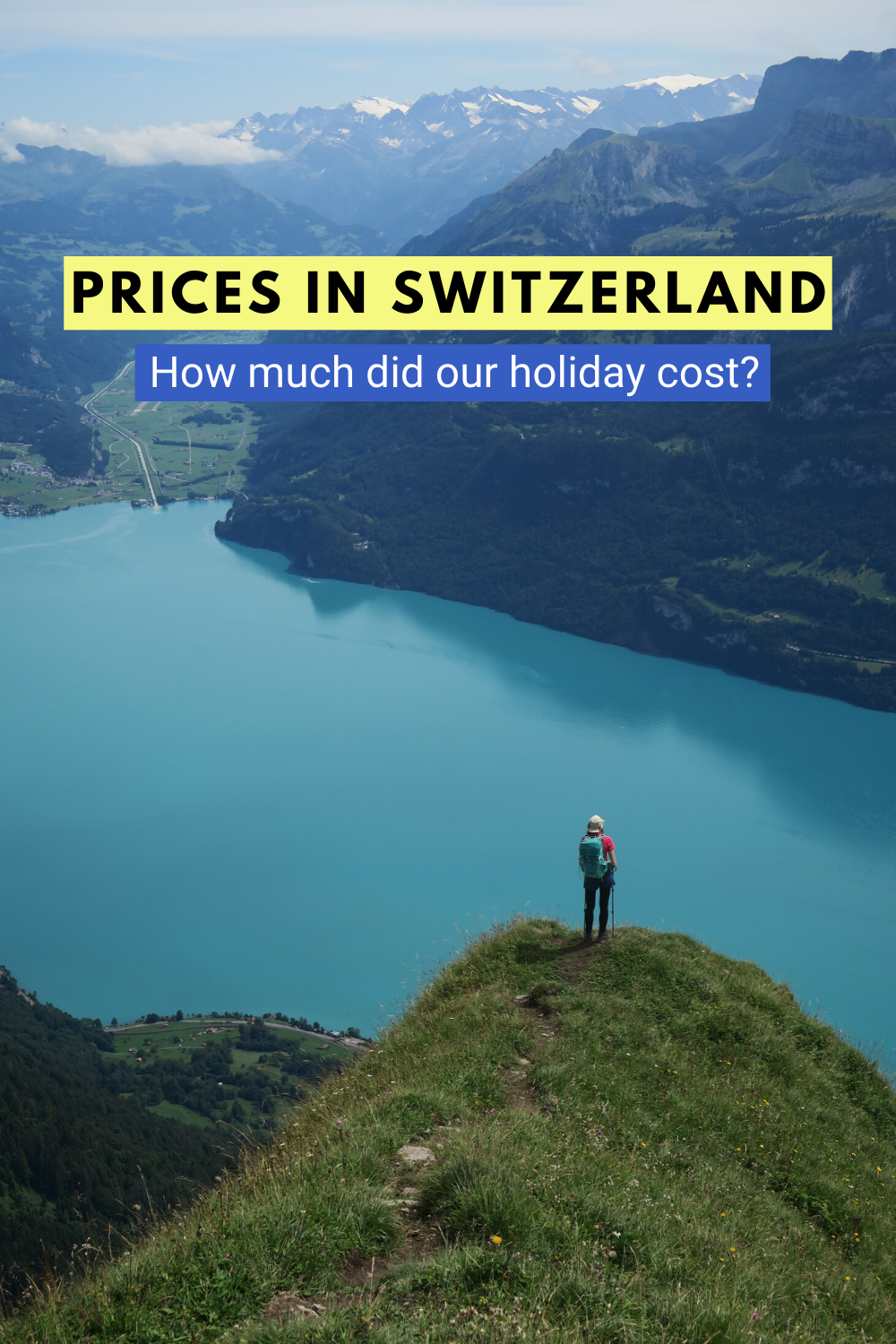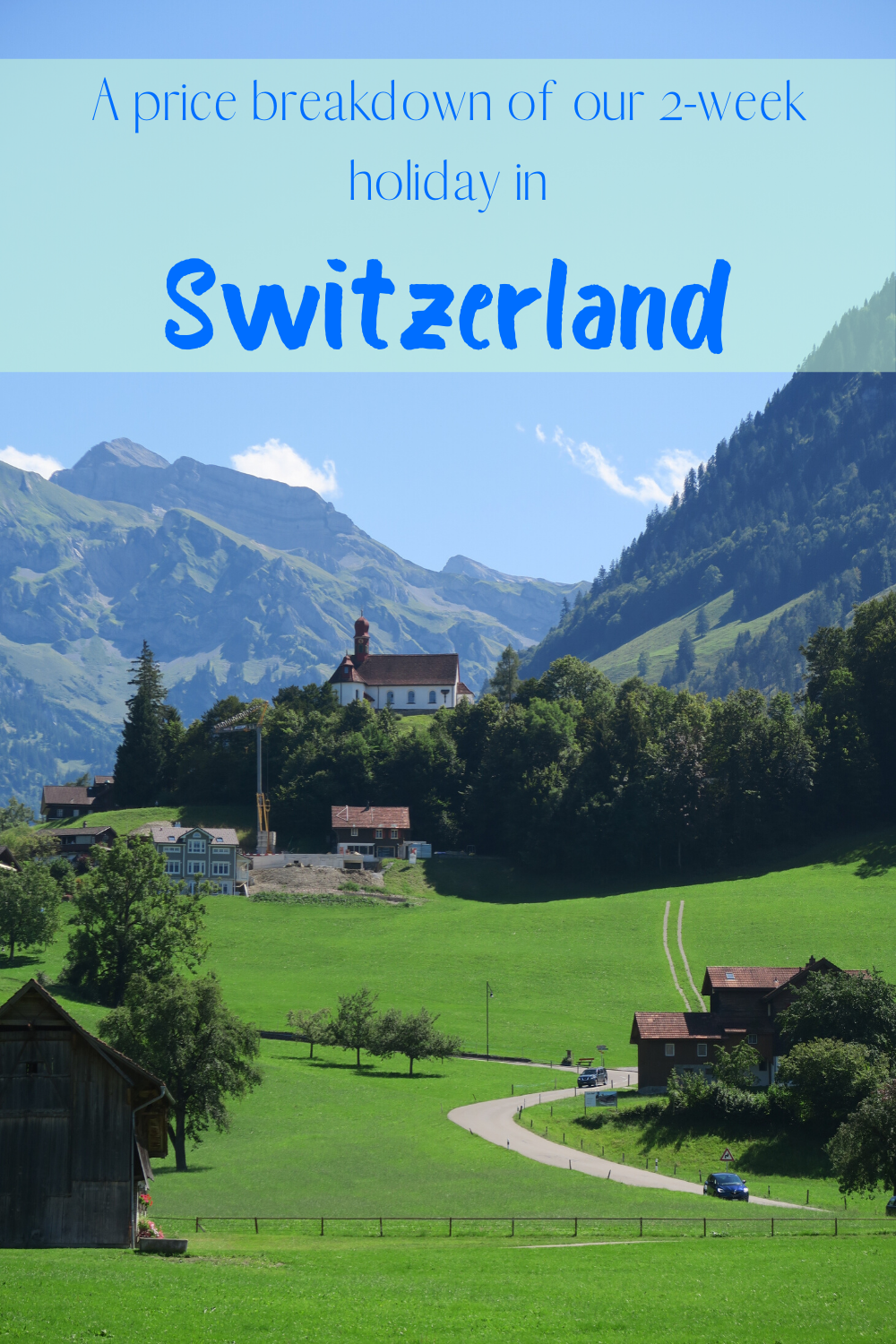 Enikő
Hey, I'm Enikő! I'm currently an au pair and I want to share my experiences with you. I've travelled a lot in the past years. I'm gonna teach you how to settle in to a new country and get free accommodation anywhere in the world. Circle Enikő on Google+!