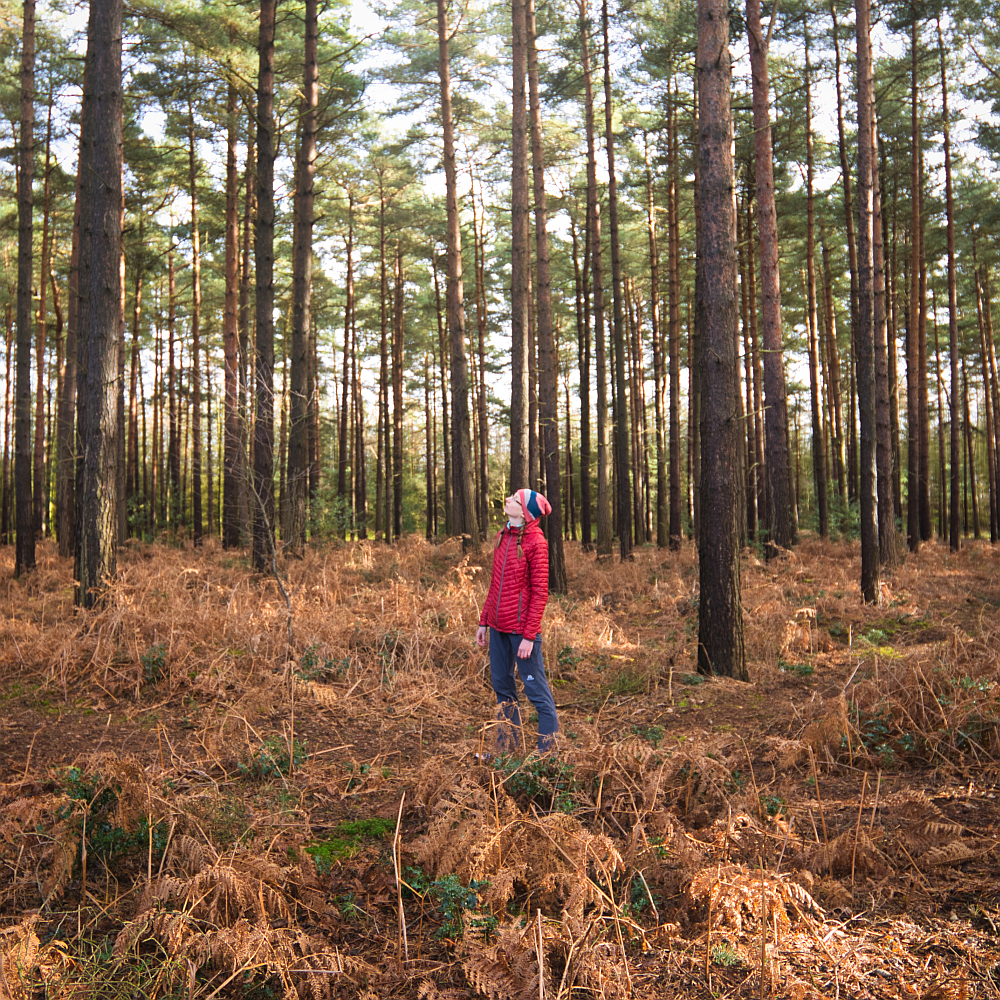 Woburn is a small picturesque Georgian village with a population of about 1500. Despite its size, there are a lot of things to do in Woburn and the neighbouring Woburn Sands. We moved to the area about 2 years ago and have been slowly exploring all that the town has to offer. Super restaurants, unique animal encounters, lovely walks and cool attractions. 
This post may contain affiliate links. If you make a purchase through one of these links, I may receive a small commission at no extra cost to you. As an Amazon Associate, I earn from qualifying purchases.
The Woburn this article is about is located in Bedfordshire, England. (There is also a city with this name in Massachusetts, USA). Woburn is an ideal location to visit from the nearby Milton Keynes and Luton, but it also makes a great day trip from London.
People often refer to Woburn and Woburn Sands as the same place. They are in fact very close to each other. Only 2 miles separate them. So this article will include places in both places. My map below will help you see where each attraction is located exactly. 
Things to do in Woburn with kids
1 Soar through the sky at Go Ape Woburn

They have a cool Treetop Adventure with some tricky obstacles and fun zip lines. You might even spot some animals in the Safari Park, which is nearby. This adventure is not for anyone with vertigo, as the platform is 8 m up in the trees at some places. The minimum age is 10 years old.
2. Visit Aspley Guise Recreation Ground playground
The playground had a revamp in April 2022, so it looks all modern now. The gated play area has a sew saw, roundabout, nest swing, climbing frame, zip wire, regular swings and slides. Lots to keep big and small children entertained. There is also a cricket and football field nearby.
3. Swim at the Woburn Lido
The Woburn swimming pool has cold water swimming sessions available most of the year. It is an outdoor pool, so it can be very chilly in the winter months. But in the summer season, the water temperature is heated to a pleasant 26°C. The pool is 23 metres long and 9 metres wide. The shallow end is 1m deep and a deeper end of 1.65m
Animal Encounters in Woburn
4. Make new friends at the Animal Edge Woburn
A lovely private animal farm right next to Center Parcs Woburn Forest. Visitors can get close to the animals, who are treated as part of the family by the owners. You can pet the pigs, ponies, goats, chicken, rabbis and guinea pigs. You can also book into a Birthday Party Package. The farm has small picnic area, cafe and shop, where they sell their free-range eggs and seasonal vegetables.
5.Observe the deers at Deer Park Woburn
In the grounds of Woburn Abbey you will find a deer park. The animals roar free in the gardens. It's a great place to observe them, but keep your distance. This is not a petting zoo. 
6. Imagine you are at the African Savannah as your drive through Woburn Safari Park
This is a drive-through safari park, where you will be able to see lions, elephants, giraffes, tigers, bears, monkeys and many more. There is also a walk through section with smaller mammals like lemurs, red pandas, birds and otters. Check the timetable before your visit so you don't miss the keeper talks and animal demonstrations.  Woburn Safari also has a big indoor and outdoor play area, a railway and pedal boats on a lake. 
7. Pet some pigs at the Petpiggies Pig encounters
A really unique experience to get close to these cute piggies in the heart of Woburn Forest. The pig encounters are fun and educational. You will have to book in advance. Each session lasts about 90 minutes.
Romantic things to do in Woburn
8. Get spoiled at Aqua Sana Woburn
Spend a relaxing day or evening in this Woburn spa. It has 25 innovative experiences, like hydrotherapy showers, herbal inhalation baths, thermal experiences, saunas, salt therapy, water beds, Japanese Zen Garden and outdoor pool just to name a few. They also offer spa and beauty treatments, like full-body massages and manicures. You will need to book tickets ahead of time.
Sport and Fitness in Woburn
9. Play at championship courses at the Woburn Golf Club
It has three championship courses. The club was the first 54 Hole venue to have all three courses ranked in Golf Monthly Magazines TOP 100 Courses in the UK and Ireland. The stylish clubhouse offers excellent hospitality to all guests. A must visit place for all golf lovers.
10. Go Mountain biking at Woburn Bike Trails
Woburn Trails is a great place for mountain bikers. There are trails for cyclists with different abilities. The more advanced have drops and gap jumps. There is also a separate jump area. You will need a Woburn bike trails permit. which you can purchase from the Greensand Trust. The nearby Rushmere Country Park also has bike trails.
11. Learn skateboarding at Woburn Sands Skatepark
This is a small skatepark with metal ramps. It has a quarter-pipe ramp, bank and a funbox. The park is free and always open. Unfortunately, it isn't very well-kept, but a good place for beginners to try out skateboarding. There is also a playground next to it.
12. Learn gymnastics at the Woburn Sands Gymnastics Center
A fantastic family run gymnastics school. The staff is lovely and well-trained. New members are offered a trial session. 
13. Go horse riding to Aspley Wood
The woodland has several permissive routes. Just make sure you buy a Greensand Horse Riding Pass. 
Unusual things to do in Woburn
14. Get creative at Social Pottery MK
You can choose from over 300 pottery (plates, mugs, vases, decorative items, etc) to paint to your liking. It can be a very fun and therapeutic session. You can do it on your own, with your family or friends. The final results often make a great present and keep-sake. They also organise kids parties.
15. Explore Woburn Woods/Aspley Wood
Aspley Woods is approximately 326ha of mainly conifer plantation. In season there is also a lovely section with bluebells. A great place to explore and you will need several visits to see it all. 
16. Walk the grounds of Woburn Abbey and Gardens

The home of the 15th Duke and Duchess of Bedford is currently undergoing a major refurbishment. The Abbey is planned to reopen in 2024. In the meantime, the huge parkland surrounding the estate is free to visit. It is a great place for a walk with several ponds, woodlands and deers.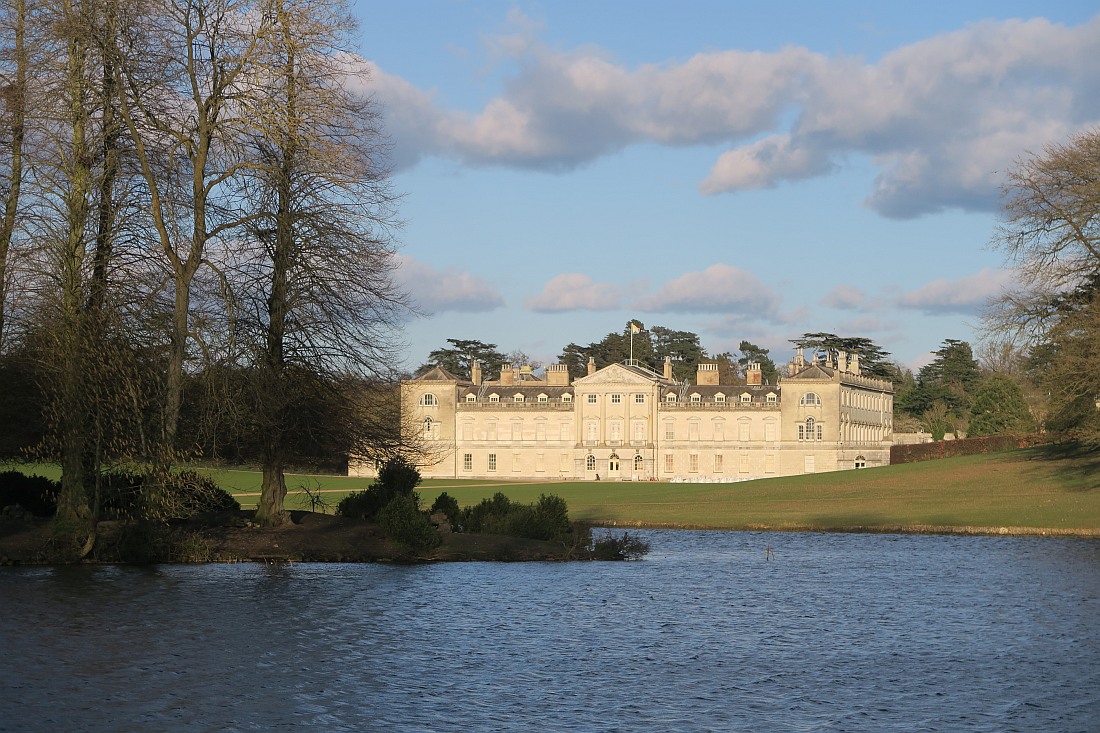 17. Learn about history at Woburn Heritage Museum
The museum is nestled at the church of Old St Mary's in the village churchyard. A good place to visit if you want to learn more about the history of Woburn. It is free and wheelchair accessible. They also have a secondhand bookshop on the premises.
18. Buy some beautiful art at Woburn Art Gallery
The gallery is run by a group of volunteer artists. They have a lovely selection of original artwork by locals, that are available to purchase.
19. Borrow books at the Woburn Sands Library
They have a wide range of books. The library also organises different activities and events on a regular basis both for children and adults.
20. Buy some unique homeware at Zoohause Woburn
They have a great selection of quality homeware and furniture. Some pieces are really unique. The staff is friendly and helpful. 
21. Get your camping essential from Tony wild camping shop
A lovely family-run business with a huge showroom. You will find several tents on display. The prices are very reasonable and the staff is helpful and knowledgeable. A great place to buy your camping equipment or car camping gear. They sell expedition food, camping fridges, chairs, tables, cookware, etc.
22. Browse the motorbikes at Pure Triumph Woburn
A heaven for motorbike enthusiasts. This shop sells a wide range of new and used bikes and official clothing. They also regularly organise motorcycle workshops. The staff is very kind and happy to help with any questions. They also serve coffee and food in their cafe.
23. Buy some lovely decor at Woburn China & Gift Shop
They sell a wide range of products at reasonable prices. Cutlery, kitchen items, gifts and tableware are among the many things that they stock. You can shop in person or place an order online. 
24. Browse for some unique, quality antiques and art at the Antiques Association 
A lovely antique shop in Woburn, but the prices can be quite high. Don't forget to bargain!
25. Get some lovely flowers at Woburn Forest Growers
A beautiful horticultural nursery. All their plants and shrubs are grown on-site with the most economical watering system. The staff is very knowledgable and will give you care tips and suggestions about what to plant.
Pubs in Woburn
26. Try some British classics at The Flying Fox Woburn
A lovely country pub between Leighton Buzzard and Woburn. In the summer it is lovely to eat in their gardens and in the colder months, you can enjoy the sound and warmth of their crackling log fire inside. They serve pub classics, and seasonal dishes and have a fully stocked bar.
27. Go for a Sunday Roast at The Swan Woburn Sands
A classic British pub with outdoor and indoor seating options. Nicely sized portions and cosy atmosphere.
28. Enjoy a meal with the family and your dog at Black Horse in Woburn
A dog-friendly gastropub with indoor and outdoor seating. Wide range of food, including vegetarian dishes.
29. Enjoy the beer garden at the Weathercock Woburn Sands
This family and dog-friendly pub have been recently refurbished. It has a fantastic indoor and outdoor seating options.
30. Try some seasonal dishes at The Birch at Woburn
A family-owned pub with fantastic service, nice portions of food and reasonable prices.
31. Enjoy some live music at the Royal Oak Woburn
A traditional 17th-century old English pub. Keep your eyes on their social media pages, as they often have special events, like musicians and pop up street food trucks visiting.
32. Soak in the sun in the garden of the Red Lion
Dog-friendly gastropub. In addition to seating options inside and outside, they also offer a takeaway menu.
Italian restaurants in Woburn
33. Eat some authentic Italian meals at Fratelli Woburn
An award-winning, family-owned restaurant serving fresh, authentic Italian dishes. It's located in a stunning historic building, which adds to the unique atmosphere of the restaurant.
34. Go for brunch at Nonna's Woburn Sand
An independent family-friendly Mediterranee restaurant in Woburn Sands serving breakfast, lunch and dinner. A great place to eat at special occasions. Everything is perfect from the service to the food and decor. They also have a takeaway menu.
Afternoon tea in Woburn
35. Celebrate a special occasion at Woburn Coffee House
A beautiful cafe with plenty of outdoor seating as well. Their afternoon tea is outstanding! You can choose from several different options (traditional, vegan, festive, etc)
36. Enjoy a luxurious afternoon tea at The Woburn
It's an upscale hotel with its own restaurant, where they also serve afternoon tea. Book ahead of time and enjoy this special experience.
High-end Restaurants
37. Get spoiled with a Michelin Recommended Fine Dining experience at the Paris House Woburn
A really unique, high-end dining experience in a Victorian Tudor-style house inside the stunning deer park of the Woburn Estate. A great place to celebrate a special occasion. All their dishes use the best seasonal produce available. The meals are beautifully presented and interesting.
38. Eat some seafood at Loch Fyne Restaurant and Bar
A high-end restaurant primarily serving seafood, although you can also find some meat and vegetarian dishes as well on the menu. Top-quality British fish & seafood sourced sustainably.
39. Go for a meaty feast at Ottoman Kitchen Woburn Sands
A restaurant serving meze and grill. All their meat is traceable and has been produced responsibly.
40. Meet new people and shop at Woburn Farmers Market
Woburn Market has been trading since Woburn became a Market Town in 1242! It's been very popular ever since. It is held on the third Sunday of the month in the village centre on 'the Pitchings'.
41. Meet Father Christmas at Santa's Grotto Experience – Frosts Garden Centres
November, December
Every Christmas season Frosts Garden Centre offers a Santa meet and greet experience. It is a very popular event, many describe it as the best one in the area, so booking ahead of time is essential.  
42. Visit some new places during the Woburn Village Open Gardens Weekend
June
An annual event when a range of gardens are open to the public over the weekend. 
43. Dance at the Woburn Sands Festival
August
An exciting 2-day event with live music, food trucks and market stalls.
44. Go ice skating a the Woburn Emporium Ice Skating Rink
November-January
The Woburn Sands Emporium garden centre has a pop-up ice rink in the winter. Great fun for the whole family.
Best for families: Center Parcs Woburn Forest
Perhaps the most popular place to stay among families is the Centre Parcs Hotel Woburn. This branch has an amazing Subtropical Swimming Paradise with pools, slides, water play area and spa treatments.
Best for couples: Woodleys Farmhouse
A cute bed and breakfast situated in a brick farmhouse just a short walk from Woburn Woods. Ideal place for couples.
Best for foodies: The Bell Hotel
The hotel has a fabulous restaurant and bar on site.
Woburn car park: Big, free car park. Handy for High Street shops and also for many walks including the deer park and Woburn Abbey.
Layby on George Street: Max 2 hours free parking for about 7 cars. Good location for some restaurants and for a walk to see the deer park.
Sandy Lane Car Park: Free car park. Convenient location for Woburn Woods.
Longslade Lane Car Park: Free car park for Woburn Woods. The road is quite bumpy to get here.
Car Park On Woburn Road: Free car park for the woodland.
Enikő
Hey, I'm Enikő! I'm currently an au pair and I want to share my experiences with you. I've travelled a lot in the past years. I'm gonna teach you how to settle in to a new country and get free accommodation anywhere in the world. Circle Enikő on Google+!