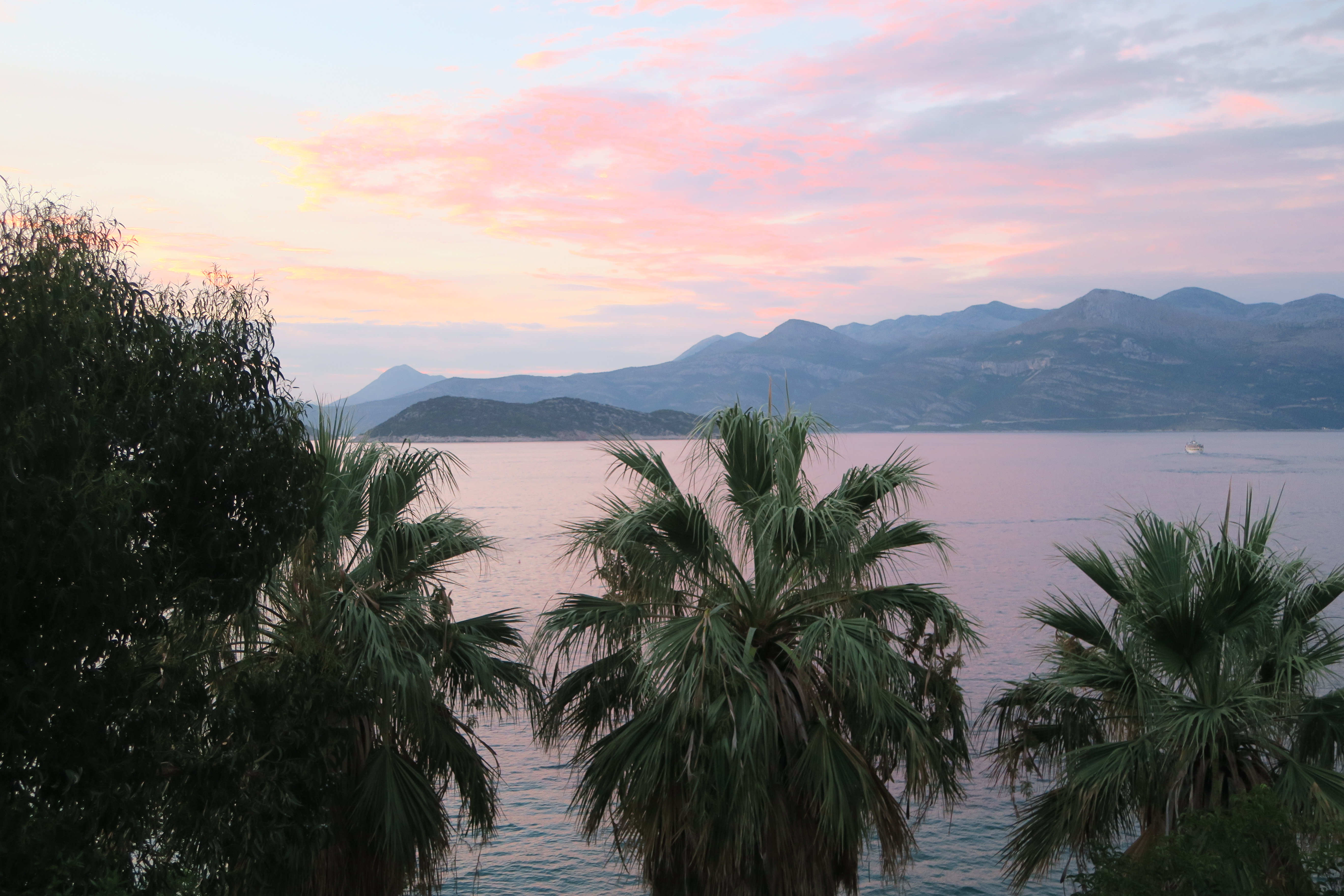 How expensive is Croatia? It is normal, that you want to know the prices in Croatia before you plan a holiday there. We spent 16 days in the country and took notes of all our expenses. In this post, you will see some examples of current prices in Croatia and you will learn how much we spent on our trip.
In my childhood, Croatia was considered a cheap holiday destination from Hungary. People could drive there easily in a few hours and have a nice beach holiday with affordable prices. However, Croatia became a really cool and popular destination in recent years, thanks to filming many scenes of Game of Thrones in Dubrovnik and Split. This made Croatia more expensive and certain parts of it experience overtourism.
Accommodation prices in Croatia
This was our biggest expense, which made me realize again how amazing home exchange is, as it allows us to have free accommodation. We used Airbnb during our 2-week holiday in Croatia. We stayed at 7 different places. All of them were clean but small and simple: a double bed, bathroom and 5 of the places came with a small kitchen. We paid a total of £760 for 15 nights. That averages £50 for a night for two, which isn't that bad.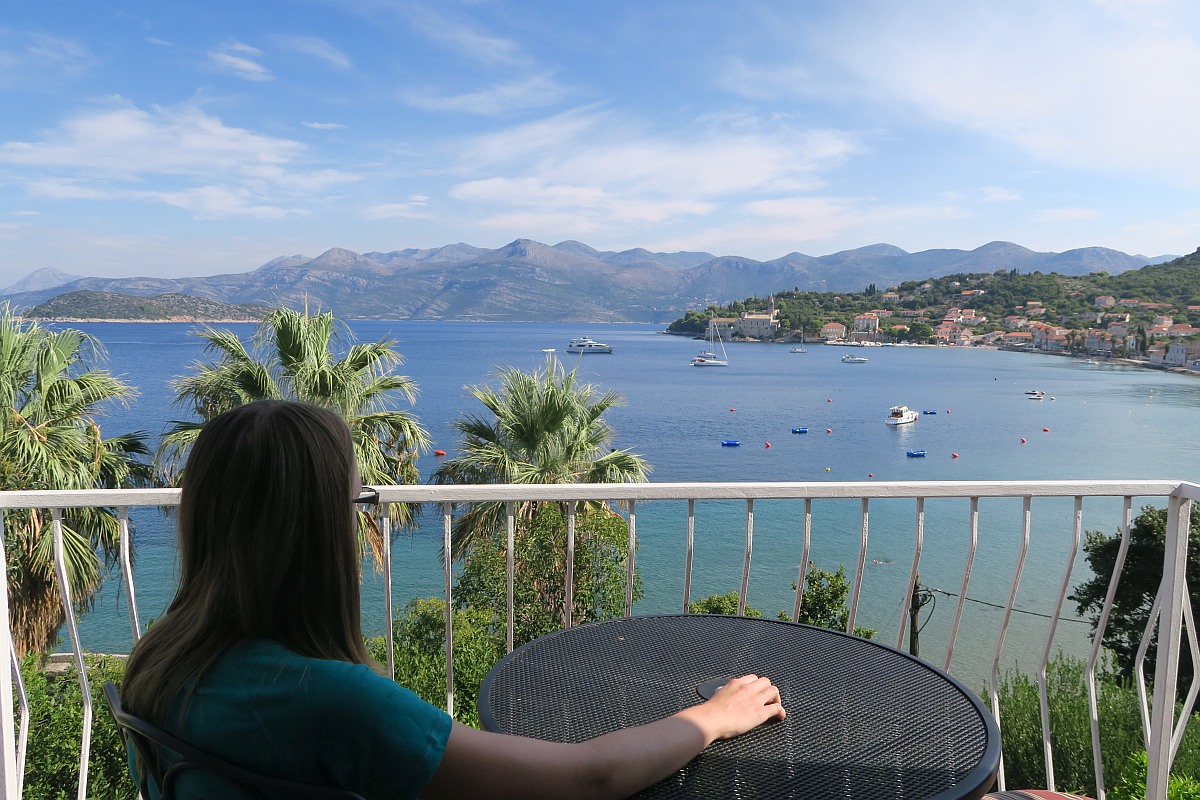 Car rental prices in Croatia
We booked a car through Vehicle Rent, which used the car hire company Carwiz. We had extra insurance through Vehicle Rent but didn't need to use it luckily. We hired a simple Volkswagen Polo for 8 days and paid £225. I read some horrible reviews about Carwiz before our trip, so I was nervous, but there was no issue at all picking up or returning the vehicle.
Flights to Croatia
As a nanny my holiday dates are not flexible, so we couldn't go for cheaper flights based on dates. We flew in high season, so our flight from London turned out to be quite pricey, even though we booked them 7 months ahead. The two of us paid £410 for a return flight to Dubrovnik with two checked in luggage. There are ways to find cheaper flights if you have some flexibility regarding dates.
Restaurant prices in Croatia
Restaurant prices in Croatia were surprisingly not any cheaper than in London. During our first week in Croatia, we had access to a kitchen and we cooked for ourselves. The second week we didn't have a kitchen, so we ate out at restaurants. A meal out for the two of us with a glass of soft drink (no alcohol) cost us £23 – £52.
We ate out in restaurants on 12 occasions (twice inside the walls of Dubrovnik and 10 times on the Elaphiti Islands). In addition, we occasionally bought ice cream or pancake at the beach. Eating out cost £450, which was our second biggest expense on our trip! It made me realize how expensive eating out is, and reminded me to cook more on future trips!
Here are some examples of the meal prices, that we paid during our trip:
Pizza 60-80 kuna
Burger 40-80 kuna
Beefsteak 200 kuna
Cevapcici 75-90 kuna
Carbonara 85 kuna
Octopus barbecued 150 kuna
Fried or grilled calamari 150 kuna
Tuna steak 150 kuna
Chips 30 kuna
Garlic Bread 25 kuna
Pancake with Nutella or jam 35 kuna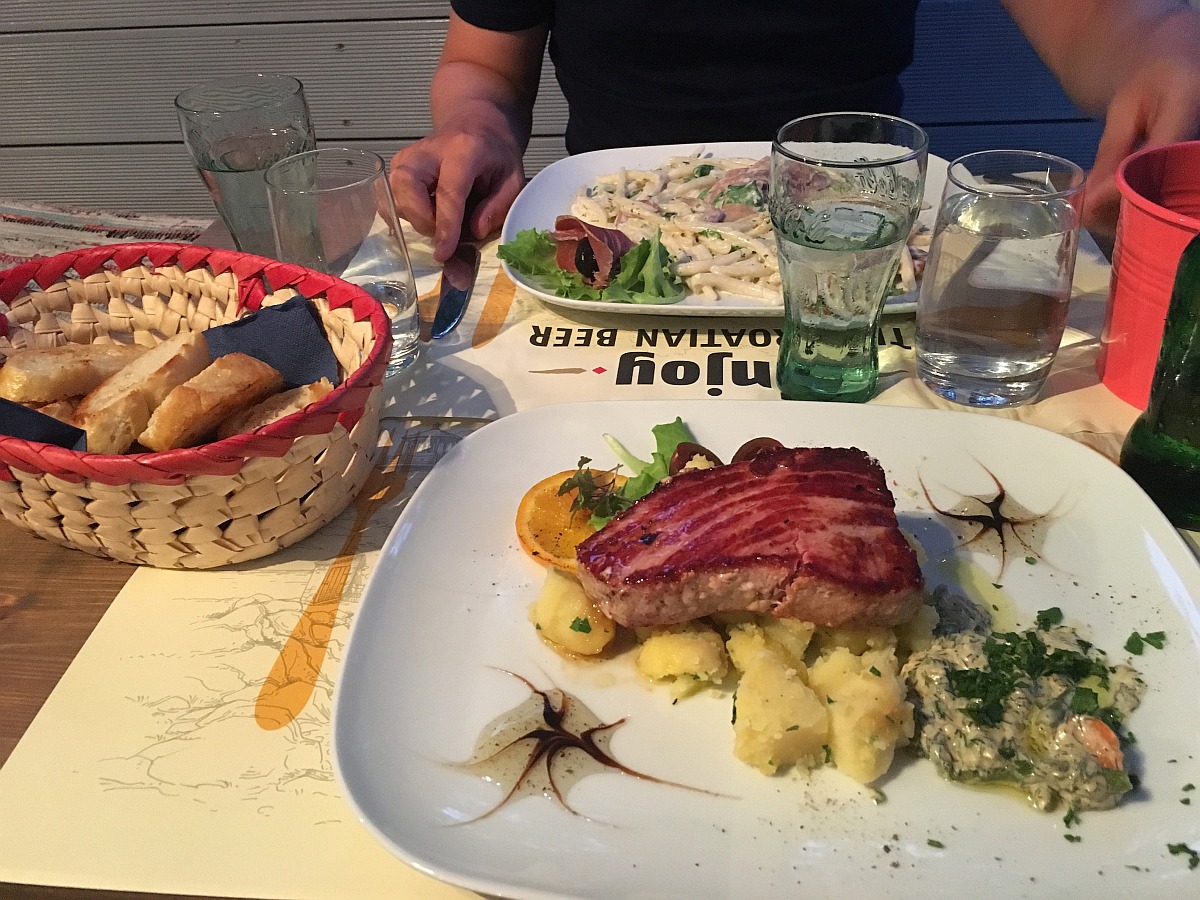 Grocery prices in Croatia
Our first week we cooked our own food or made packed lunches if we were out. The second week we mostly ate out for lunch and dinner. We bought our own breakfast every day during the 2-week holiday. We spent £130 grocery shopping during our time in Croatia.
A few examples of prices at grocery stores:
Bakery products 3 – 4 kuna
yoghurt 5 kuna
Milk 1l 6 kuna
500 g bread 8 kuna
Activities in Croatia
We took part in a lot of tours in Croatia. I will list the price for them, as this is what normal people would have to pay, however we had a lot of these trips sponsored, which means we didn't have to pay.
Tour prices in Split:
Day trip from Split to Brac:
We went on a full day catamaran trip with Summer Blues. The tour included food and beverages, a catamaran trip to the island of Brac, bus journey to the top of Vidova Gora and then transfer to have a swim at the famous Golden Horn Beach. We also had two swim stops at hidden bays before we headed back to Split. This full-day trip costs £150 for two, but this was a sponsored trip for us.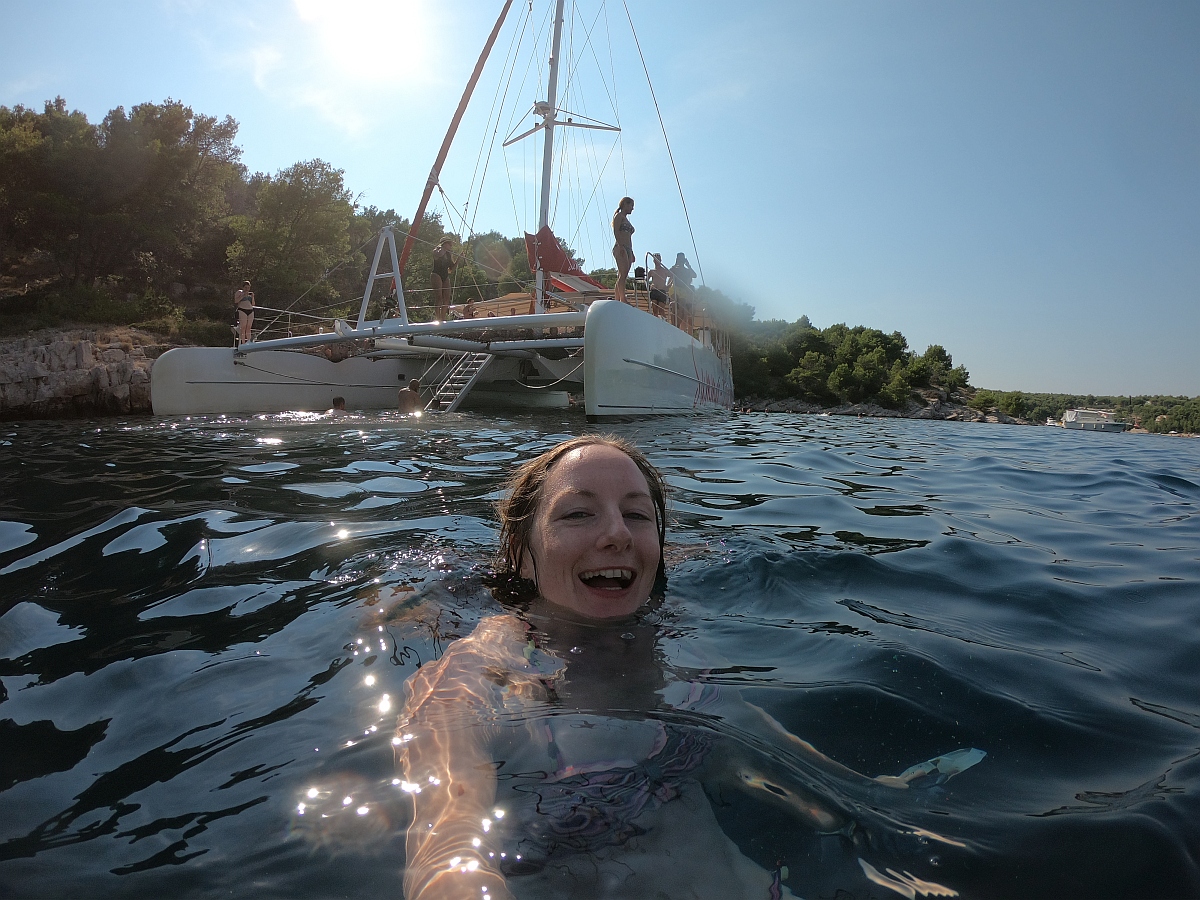 Sailing trip from Split:
We went on a sailing trip with Opcija Tours. The destination of the trip is always different based on the conditions. We visited a lovely seaside town at the island of Solta and then had a tasty Dalmatian lunch (provided) on board at a wild bay off the coast of Brac. We finished the day by going for a swim, before sailing back to Split. Amazing full day adventure. The boat normally has a maximum of 8 guests. This trip costs £205 for two people, but this was a sponsored trip for us.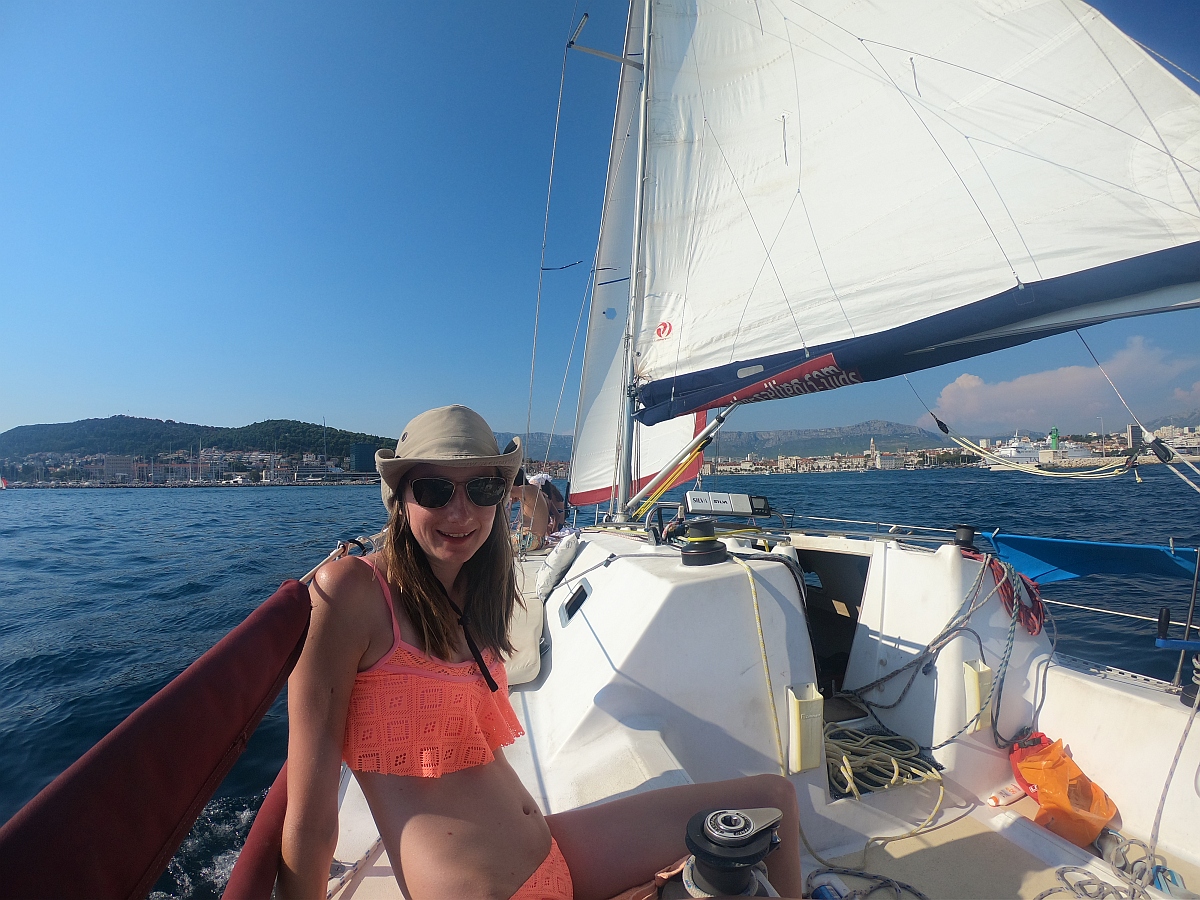 Tour prices in Omis:
Zip Lining in Omis:
During this 3-hour adventure, you can zip line down 8 wires. Each of them offers great views to the Cetina River below you. This experience costs £97 for two (800 kuna), but this was a sponsored trip for us.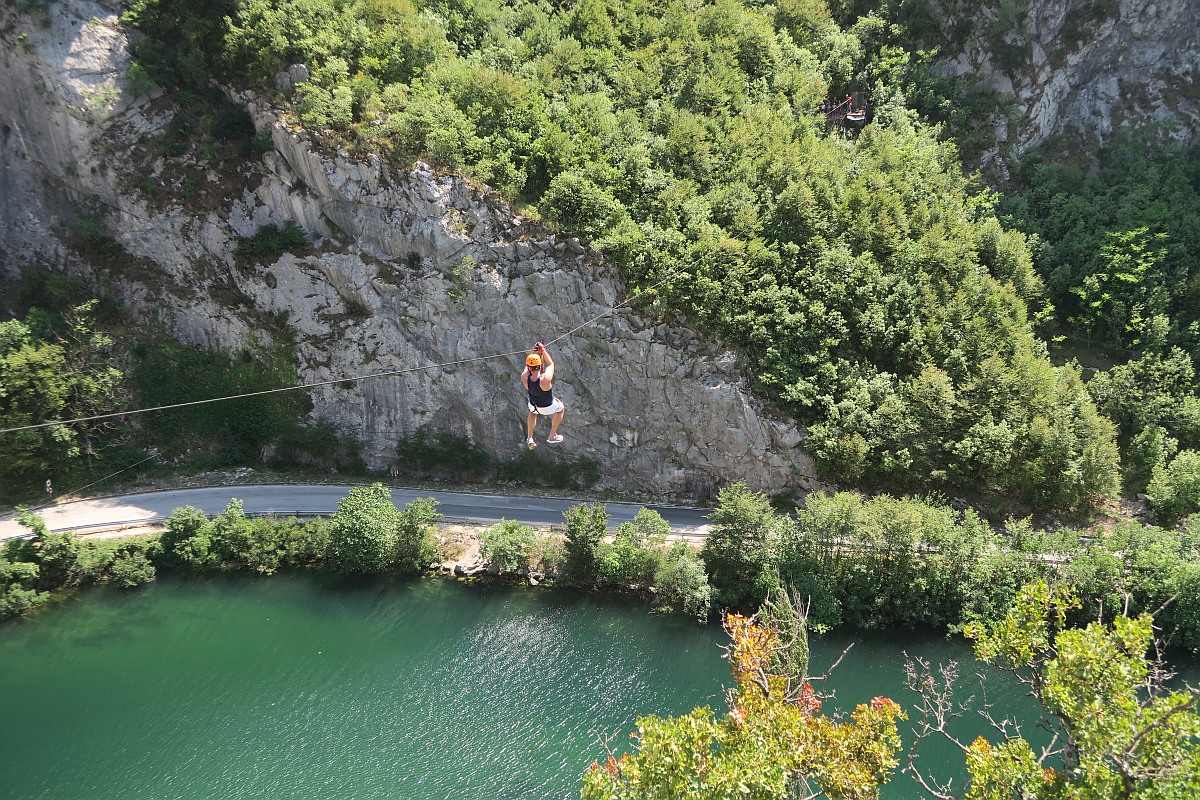 Rafting in Omis:
We chose a more expensive company Dalmatia Getaway, as they provide a trip when the river is the quietest, so we could have it all to ourselves. They also incorporate some canyoning elements into the rafting trip, making it more fun. We could rope swing into the water, explore a hidden cave behind a waterfall and go cliff jumping. This 5-6 hour experience costs £97 (800 kuna) for the two. The company also provides an awesome video, that they edit about the trip.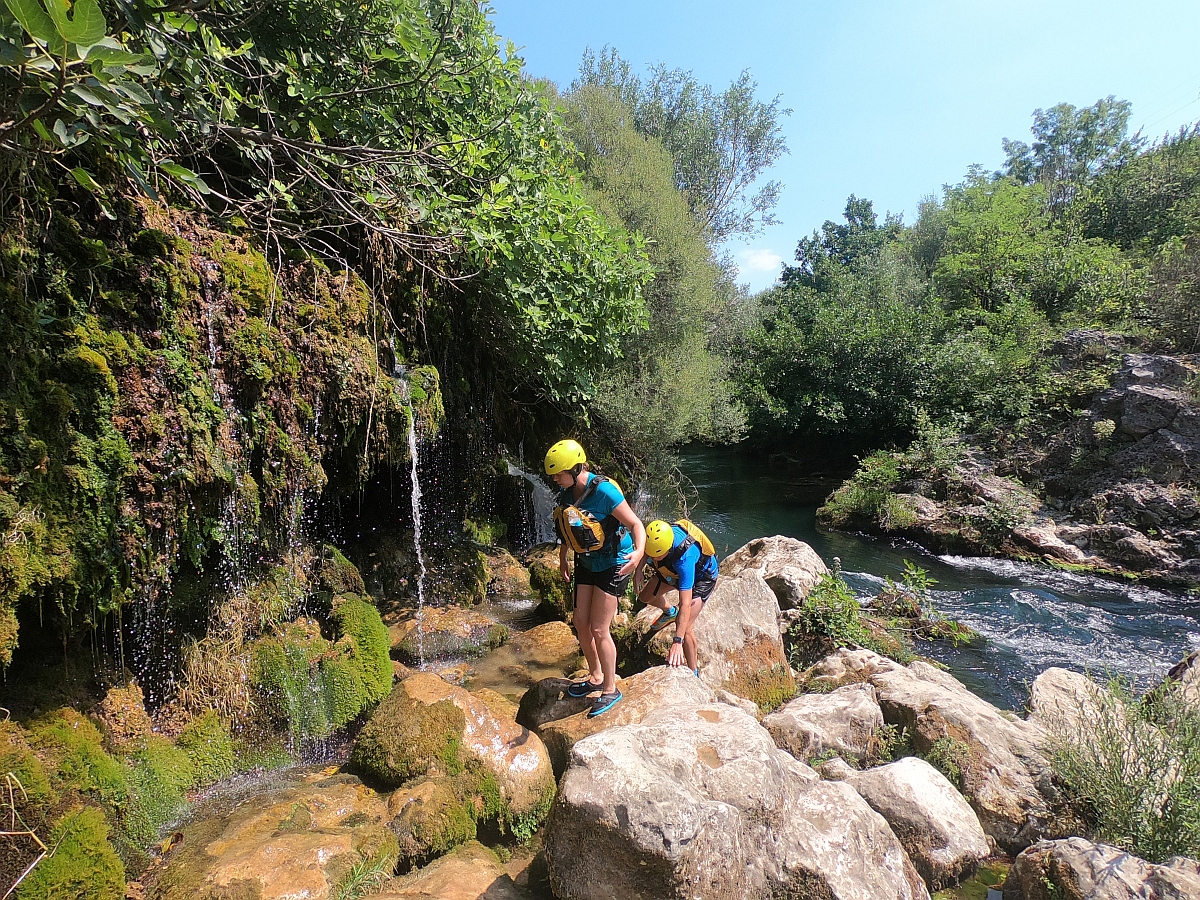 Starigrad Fortress:
It is well worth hiking up to Starigrad Fortress, as you will have gorgeous views of the town. Entrance fee is £3.6 (30 kuna) for two people.
Attraction prices in Dubrovnik:
The city walls and cable car in Dubrovnik are both worth a visit. They cost the same and offer lovely views, but the two is a very different experience.
City Walls:
Visiting the City Walls is a great way to see the details of Dubrovnik. It takes about 1,5 hours to walk around the walls. We paid £36 (300 kuna) for two adults.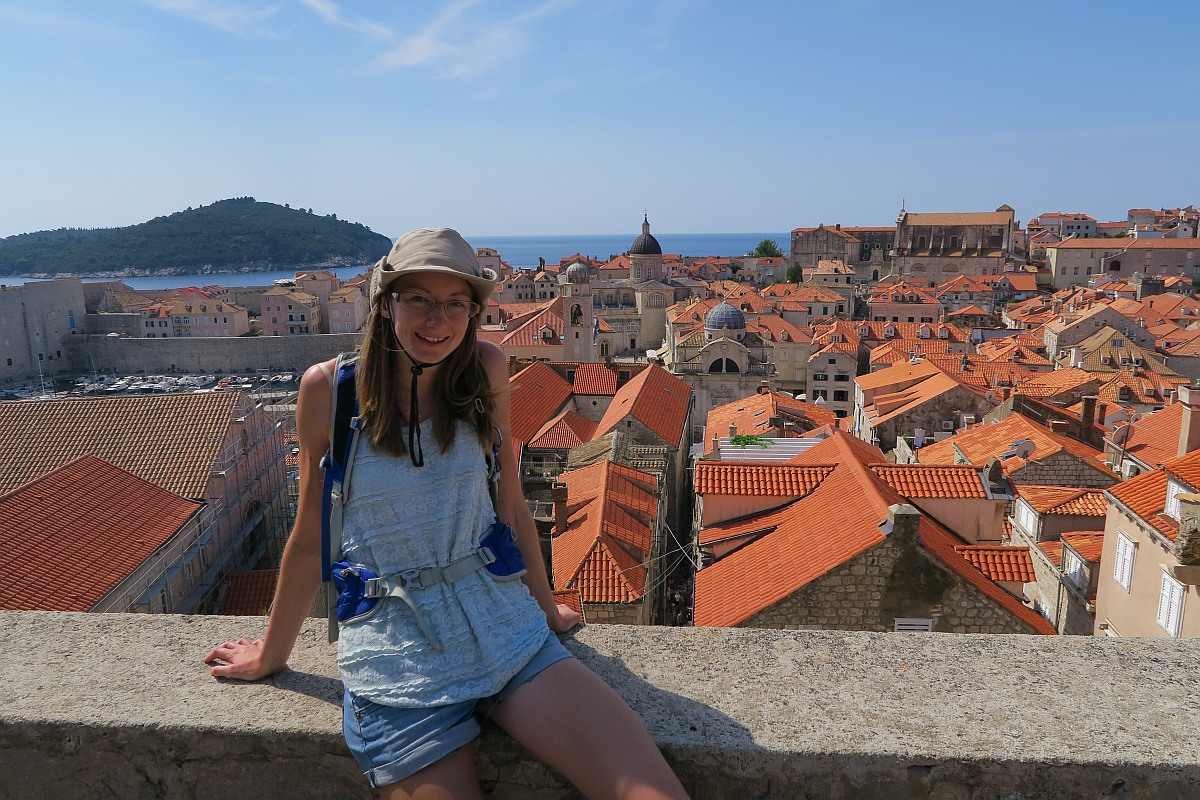 Cable Car:
There is a lovely view of the whole city and nearby islands from the top of Srd mountain. It costs £36 (300 kuna) for two adults to use the cable car. However, if you want to save money you can hike up in 45 minutes for free.
Sponza Palace:
If you are into photography it might be interesting for you to visit this place from the inside. The entrance fee was £6 for the two of us.
Kayak tour prices in the Elaphiti Islands:
The second week we took part in a kayak trip in Croatia with Adria Adventure. This was partly sponsored. For normal guests, the week-long kayak trip costs £1400 for two. This includes 7 nights accommodation, airport transfer, 7 breakfast, 1 lunch, 2 dinners, kayak equipment and guide. As this trip was sponsored for us, we could join the guided kayak trip for free and we were provided with kayak equipment. However, we had to take care of the rest ourselves. This cost us £527. (7 nights accommodation, airport transfer, 7 breakfasts, 1 lunch, 2 dinners)
Fuel prices in Croatia
We made the mistake of not taking note of our mileage, so we don't know the exact distance we drove. We essentially drove up from Dubrovnik to Split and then back, so we drove under 600 km. We paid £48 for fuel in total.
petrol 10 kuna/litre
Transport charges in Croatia
Public transport and parking were cheap in Croatia compared to London. We used the bus in Dubrovnik to get to the city centre from the ferry port and then to get to the airport. We also paid for the ferry journey to the Elaphiti Islands and back.
In the city centre of towns like Split, Dubrovnik and Omis you will need to pay for parking. We only paid for parking in Omis during our holiday, as we parked at our accommodation at the rest of the places. We paid £40 in Croatia for transport charges. This is significantly less than what we paid in the UK, even though that only involved an airport transfer.
Dubrovnik bus ticket 15 kuna from drives or 12 kuna from a kiosk
Omis parking 4 kuna/hour
Ferry from Dubrovnik to the Elaphiti Islands one way 23 kuna
Full day luggage storage in Dubrovnik 50 kuna/luggage
Transport charges in the UK
We paid £44 for the train ticket to get to the airport from the city centre and then back. At the end of our holiday we had a late flight and public transport was limited and we had work the next day, so we took a taxi from Liverpool stn to home, which cost £56. Ouch….! This was my first time in an iconic London taxi, so I will think of it as a sort of bucket list experience…. 🙂 We paid a total of £100 for airport transfer in the UK.
Insurance
We think travel insurance is very important and if you can't afford insurance, you can't afford to travel. We use InsureandGo for our insurance. I can't say how good they actually are, as luckily I never really needed to get money back from them. Our insurance cost £192 for the two of us for 16 days, which also included kayaking and extra cover for expensive items like camera gear.
Gifts
We spent £36 on small gifts for friends and family: gifts included postcards with stamps, ball, fridge magnet, Croatian sweets and bracelets.
Conclusion
This 16-day holiday in Croatia would have cost us £3982. However, we managed to save £1325 thanks to some sponsored trips. So this holiday cost £2657 for the two of us. Having some sponsored tours was a great help for us financially, but don't forget the amount of work that goes into writing a blog post, creating videos, running social media promotion, etc.
You can also arrange a much cheaper or much more expensive holiday in Croatia depending on your needs. In fact, Croatia can be a very budget friendly destination if you are happy to just relax at the beach. Once you leave Dubrovnik and Split there are several lovely beaches, which has affordable restaurant prices. I found Pisak, Makarska and Cavtat very reasonably priced and they all have lovely beaches.
Have you been to Croatia? Did you find it expensive? I'd like to hear what you all think!
PIN this post for later!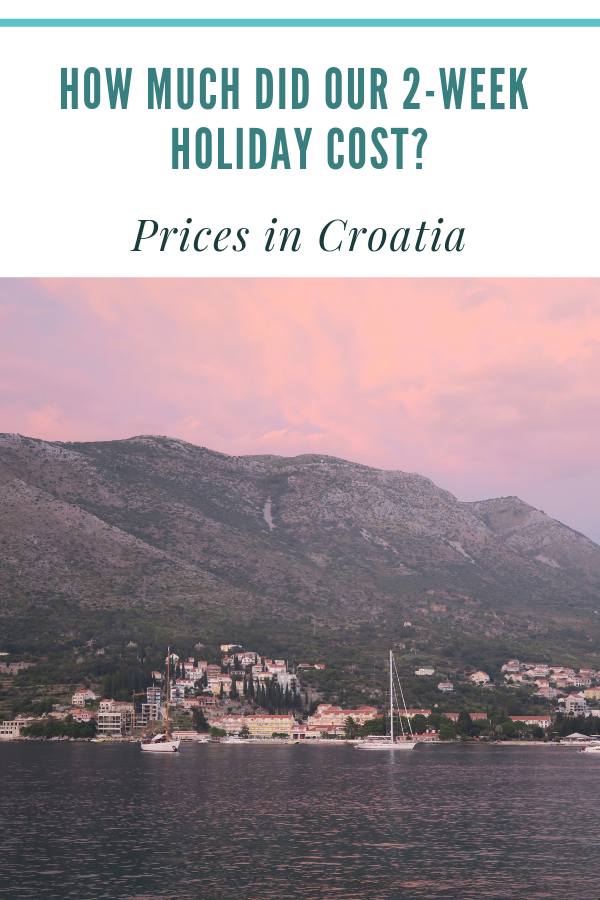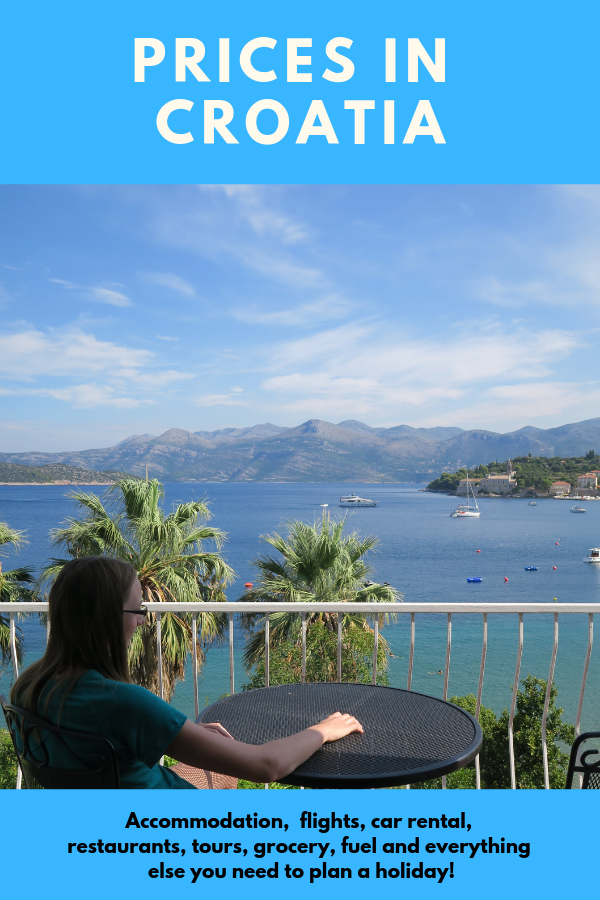 Enikő
Hey, I'm Enikő! I'm currently an au pair and I want to share my experiences with you. I've travelled a lot in the past years. I'm gonna teach you how to settle in to a new country and get free accommodation anywhere in the world. Circle Enikő on Google+!