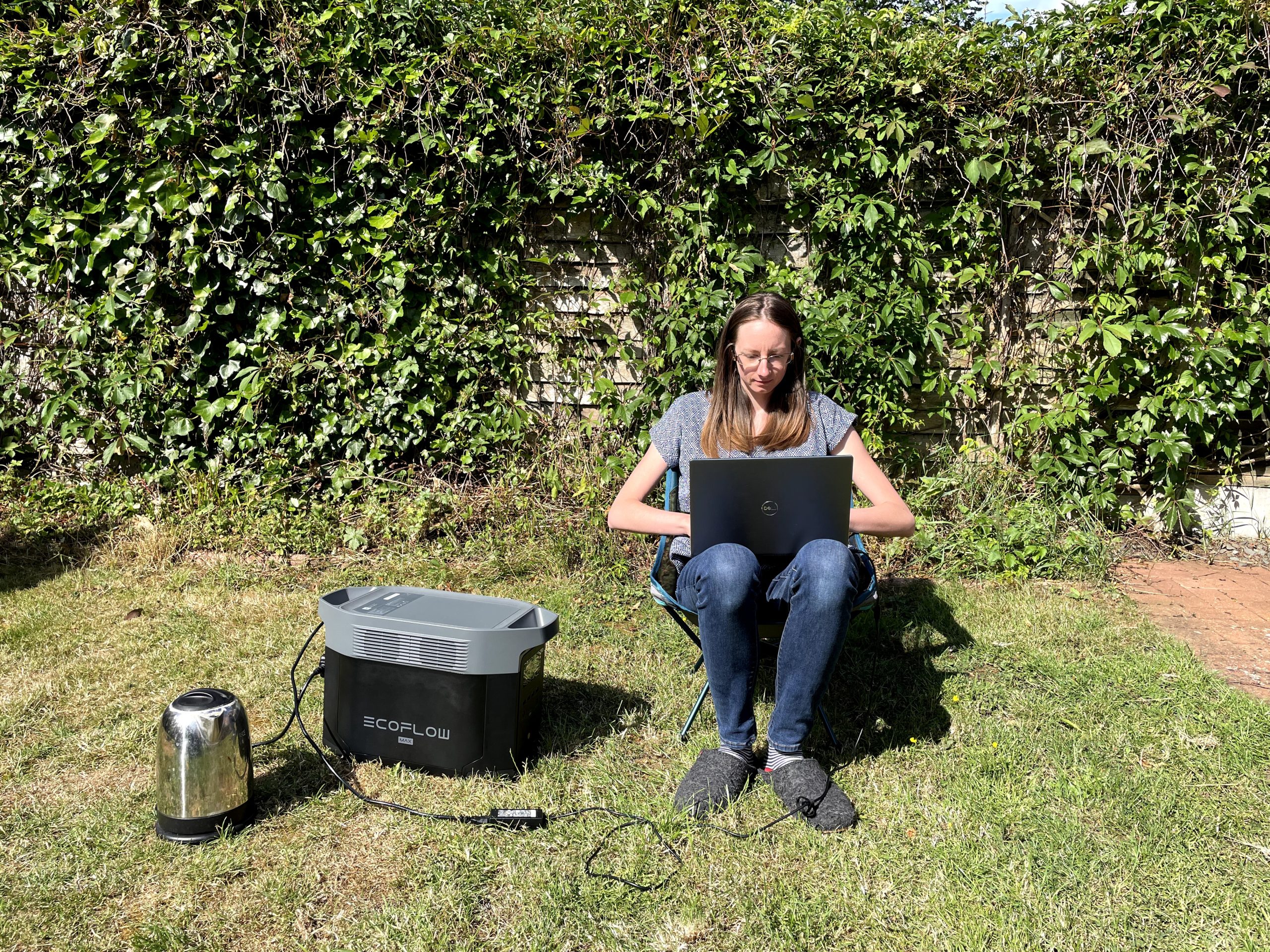 Ecoflow came out with a new portable power station, that is capable of powering most of your home appliances. There has been great technological advancement in the battery industry making power stations more affordable, powerful and long-lasting. With the new Ecoflow Delta 2 Max's high performance, durability and design you could hardly wish for a different power supply for your outdoor adventures or in case of an emergency. In my Ecoflow Delta 2 Max review we take a closer look at its features to see why it is one of the best portable power stations on the current market.  
This post may contain affiliate links. If you make a purchase through one of these links, I may receive a small commission at no extra cost to you. We were gifted this power station, but as always all opinion are my own.
EcoFlow was founded in 2017 and since then it became a world leading power supply manufacturer. Their aim is to create innovative and eco-friendly power solutions to individuals wherever they are. They make portable power stations, solar panels and recently they came up with the world's first smart home ecosystem. They are a reputable company with millions of satisfied users from all over the world.
Ecoflow Delta 2 Max Review
Key Features
Output Power: 240V
Battery Capacity: 2048 Wh
Battery Life Cycle: 3000
Weight: 23 kg
Size: 50 × 24 × 31 cm
USB Ports: 2
USB C Ports: 2
AC Power Outlet: 4
Surge: 4800W
Pros
Long-lasting with over 3000 recharge
Lighter than similar models
How is it better from the other models?
The most striking difference is the longevity of the new Ecoflow Delta 2 Max. The company claims the battery life cycle is 3000 until hitting 80% of its original capacity. This means you can use it daily for 10 years! This is thanks to its new LFP battery, which is superior to Li-ion batteries. 
This model is also much lighter and quieter than its competitor's with similar performance, which is super useful, especially when camping. Another improvement is that it can recharge to 80% in just 43 minutes when combining solar and AC input. But even just using AC charging it can get to  80% in under an hour. It is believed to have the world's fastest recharge!  
My experience with the Ecoflow Delta 2 Max

I tested the device for several hours with different appliances to see how it performs. We are yet to take it out on an adventure with us, but I can already see, that it would fulfil all our needs for a multi day car camping trip. It would also work great for vanlife if we had a campervan. Maybe one day… 🙂
Two things to note is that the unit is quite heavy and loud. BUT this is to be expected for a battery with such performance. In fact you won't find any other unit with such power that is quieter or lighter. The design is nice and compact with rubber anti-slip base so it won't move around during transport. But I think I would have preferred a luggage type handle like the Anker PowerHouse 767 has, to make it easier to move around. Though to be fair, the Anker really needs it, as it is 7 kg heavier and also bigger. You can see it at the photo below.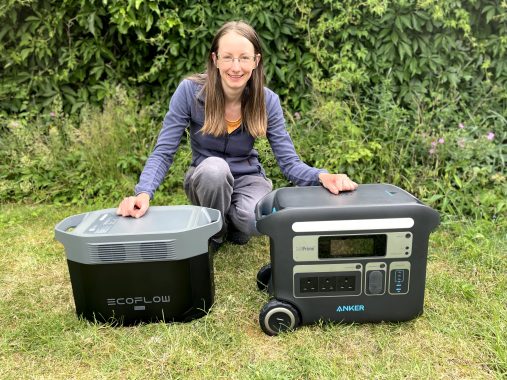 The EcoFlow Delta 2 Max can run most appliances with up to 2400W of power. I tried it with power tools, a hair dryer, kettle, mini fridge, air fryer and fan… so an excellent choice for anyone who needs power without a main socket. Thanks to the X-Boost function I could even run multiple high wattage devices with up to 3400W.
We managed to charge it using our Anker solar panels. So you don't need the have the same brand if you already have something, though obviosuly Ecoflow sells some as well.
If you need a portable power station which is able to handle high wattage devices, then the Ecoflow Delta 2 Max is a great choice. This also means the unit is very pricey. But looking at its longetivity it is worth investing in it.
Enikő
Hey, I'm Enikő! I'm currently an au pair and I want to share my experiences with you. I've travelled a lot in the past years. I'm gonna teach you how to settle in to a new country and get free accommodation anywhere in the world. Circle Enikő on Google+!