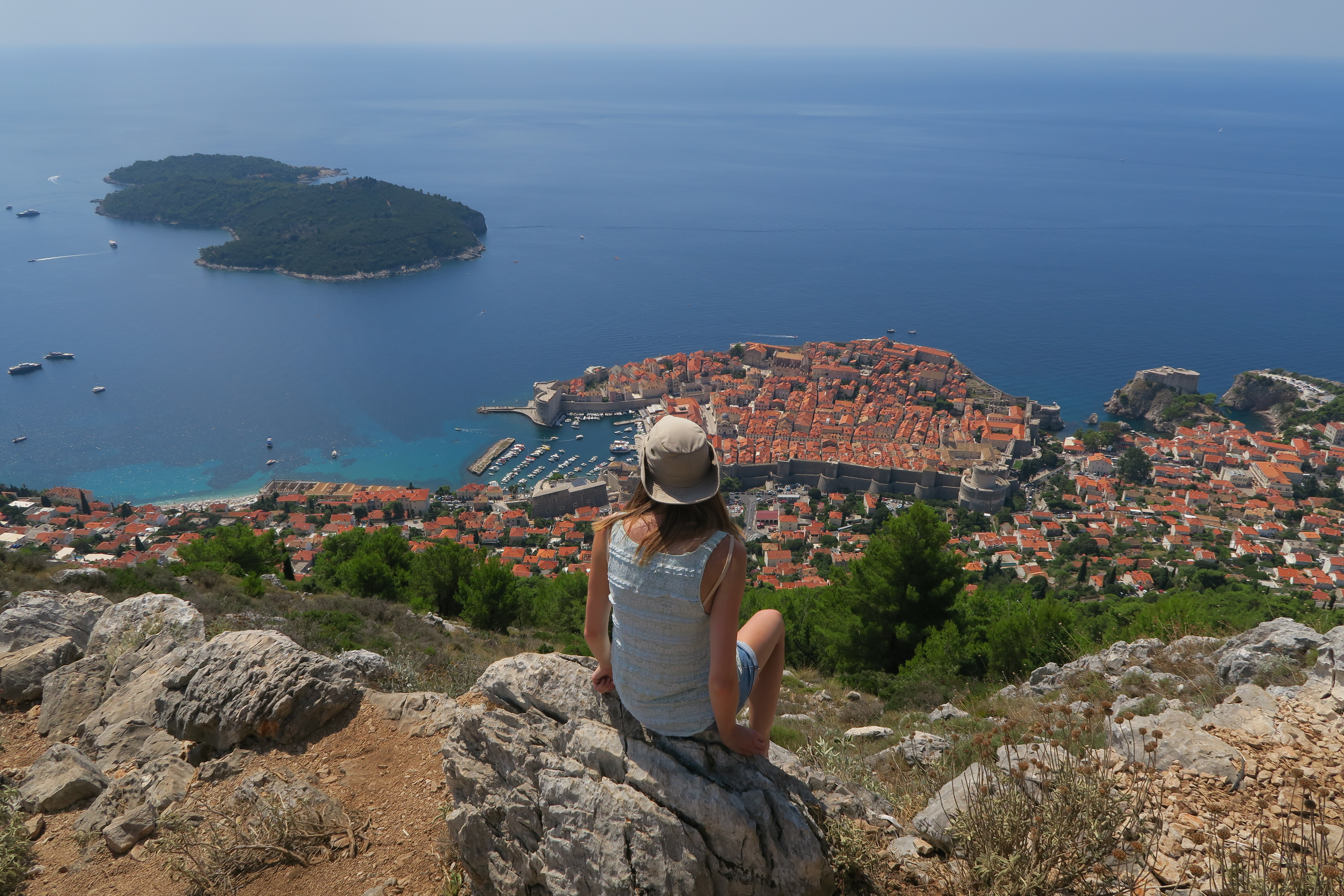 We spent a week kayaking around the Elaphiti Islands in Croatia. After the kayaking trip we had a late flight back to London, so we had a whole day to explore Dubrovnik. The Dubrovnik Travel Corner opposite the ferry terminal is a great place for luggage storage if you are in the same situation as we were. We were looking for the best view of Dubrovnik so we decided to walk the city walls and ride the cable car to Mount Srd.
If you are short on time or money and only have the chance to visit one, this post can help you decide which one is for you.
Walk the City Walls in Dubrovnik
What to do:
Enjoy the walk around to city walls!
Spot Game of Thrones filming locations while walking around!
Have a cocktail with a great view at one of the bars on the way!
View:
You will see the famous Stradun street and the Bell tower of the Franciscan Monastery. There will be an endless of great photo opportunities of cute red rooftops. You will also pass St. John's Fortress and the building of the Aquarium and Maritime Museum. You can often spot kayakers under the Lovrijenac Fortress, which is a theatre 37 metres above sea level. On the south side of the City Walls, you can see sailing boats and Lokrum Island, which is a great day trip from Dubrovnik. When you get to the sight of Buza Beach you will probably envy all the swimmers down there if you visit the walls on a hot summer day, as we did.
Entrance:
There are 3 entrances to the City Walls. The main one is by the Pile Gate on the left-hand side. Another access point is by St Lucas Fortress and St John's Fortress.
Duration of the activity:
It takes around 1.5-2 hours to walk 2 km around the whole wall at a comfortable pace with photo stops  It can take longer if you stop for a drink or food at one of the cafes along the way.
Facilities:
There are 3 cafes located on the city walls and you will find toilets as well.
Kid-friendly:
There are a lot of steps along the way and narrow places, so not ideal with a stroller. It is doable if your children can walk on their own or if you carry them. There are 3 entrances, which means you can leave at these places if you had enough or your kids struggle to finish the whole 2 km round trip.
Opening hours:
08.00 – 18.30 h (April 1st – May 31st)
08.00 – 19.30 h (June 1st – July 31st)
08.00 – 18.30 h (August 1st – September 31st)
08.00 – 17.30 h (October 1st – October 31st)
10.00 – 15.00 h (November 1st – March 31st)
closed on 25th of December (Christmas Day)
Price:
150 kuna for adults.
50 kuna for children and students.
Free under 5
Practical advice:
Keep your entrance ticket on hand as they will ask for it later when you pass another entry point!
There isn't much shade along the way, so wear a hat and take plenty of water with you!
Go early morning to avoid the heat and crowd!
Money saving tip:
If you buy a Dubrovnik Card you can enter the City Walls for free.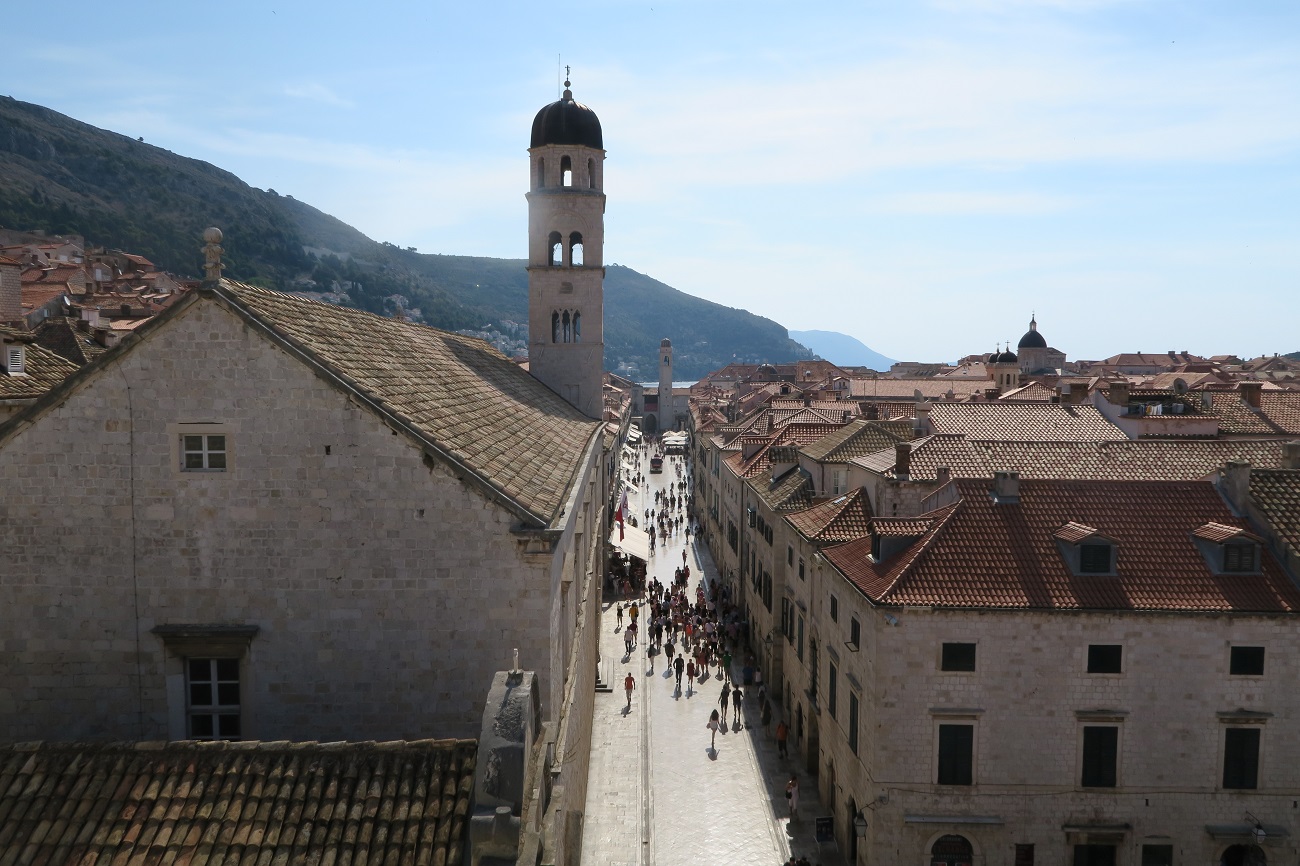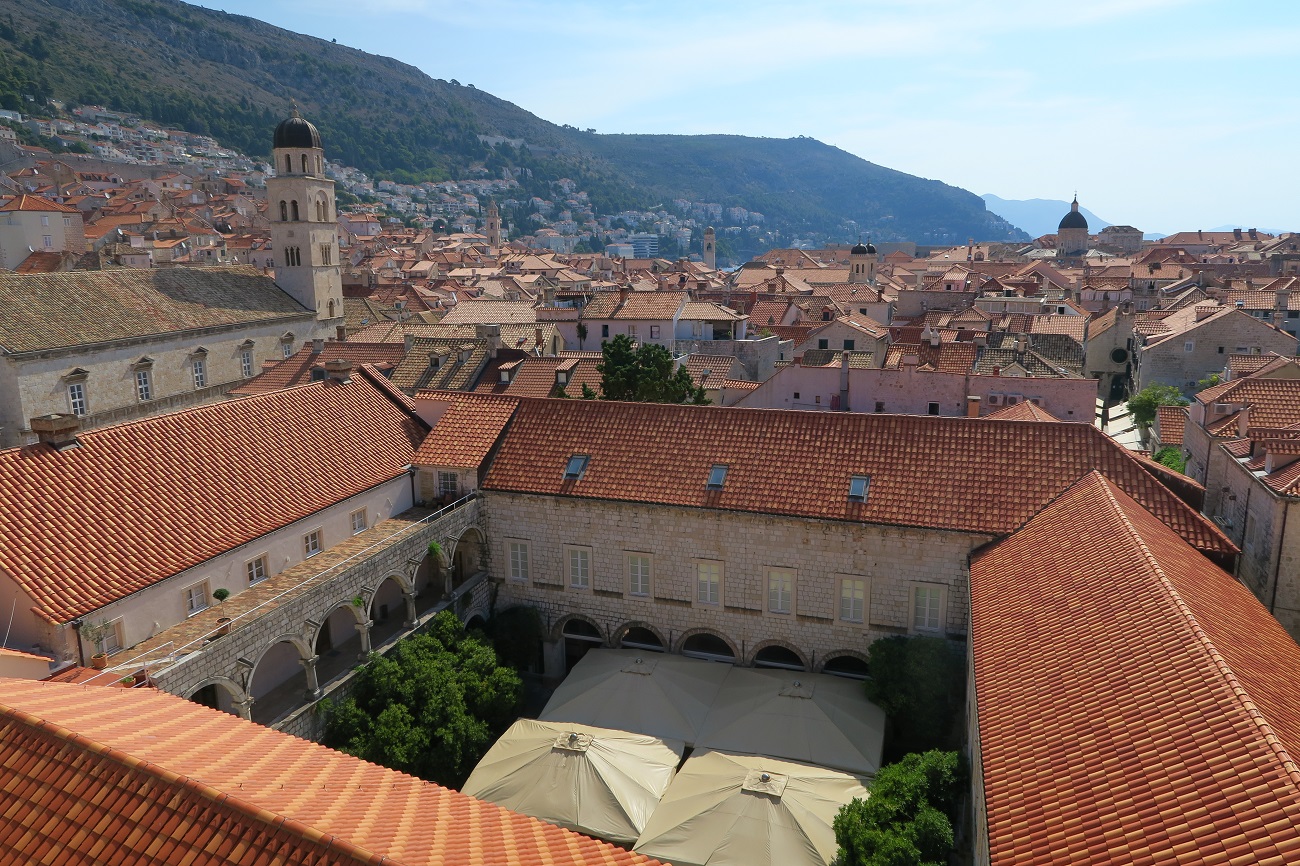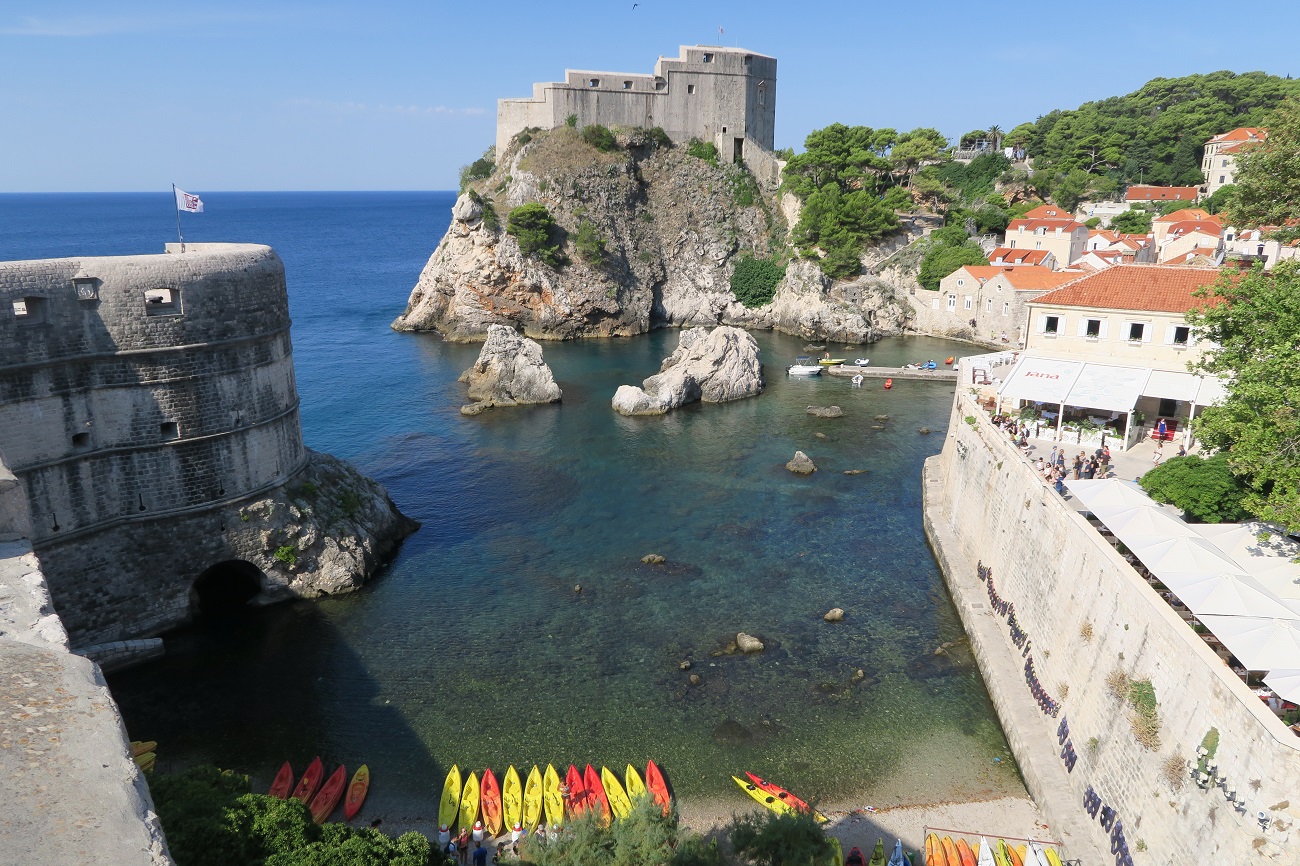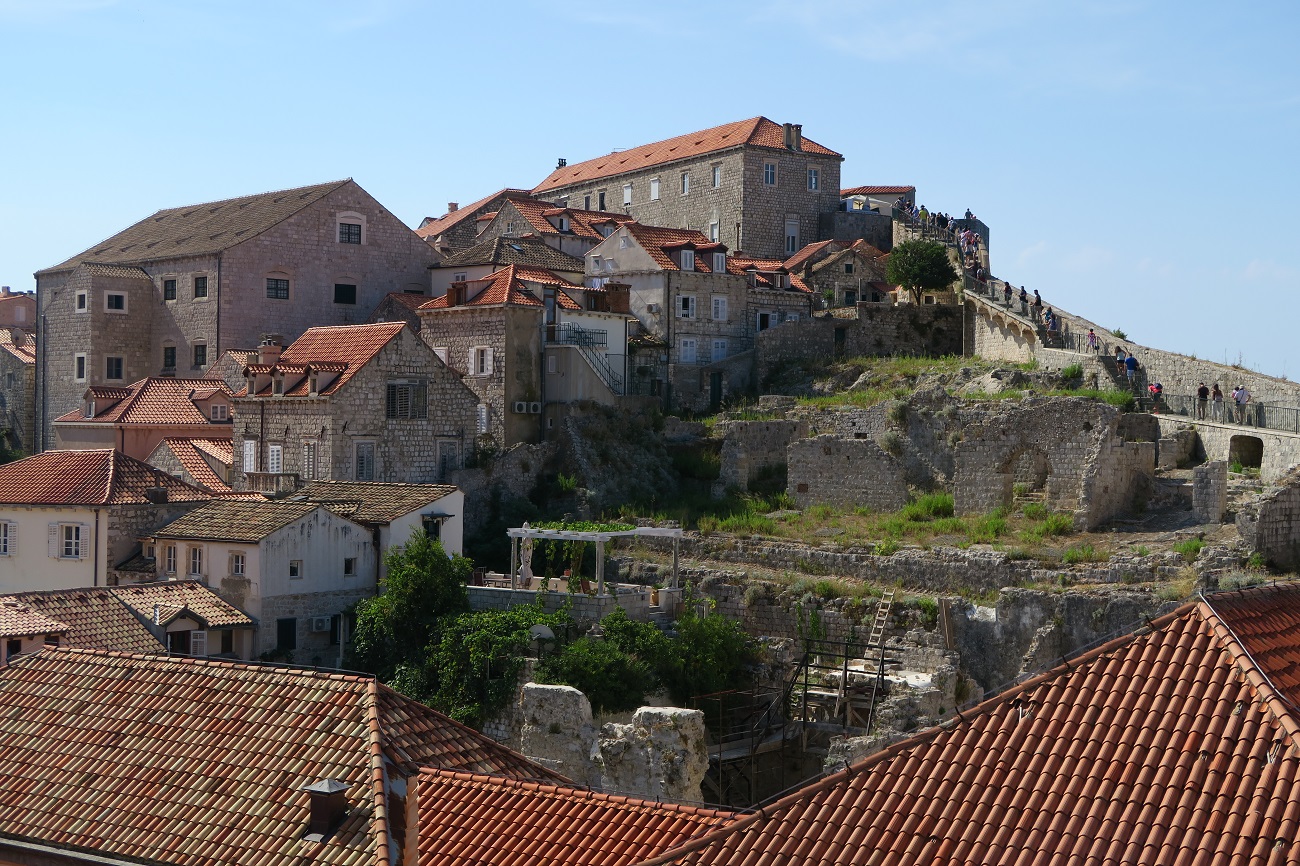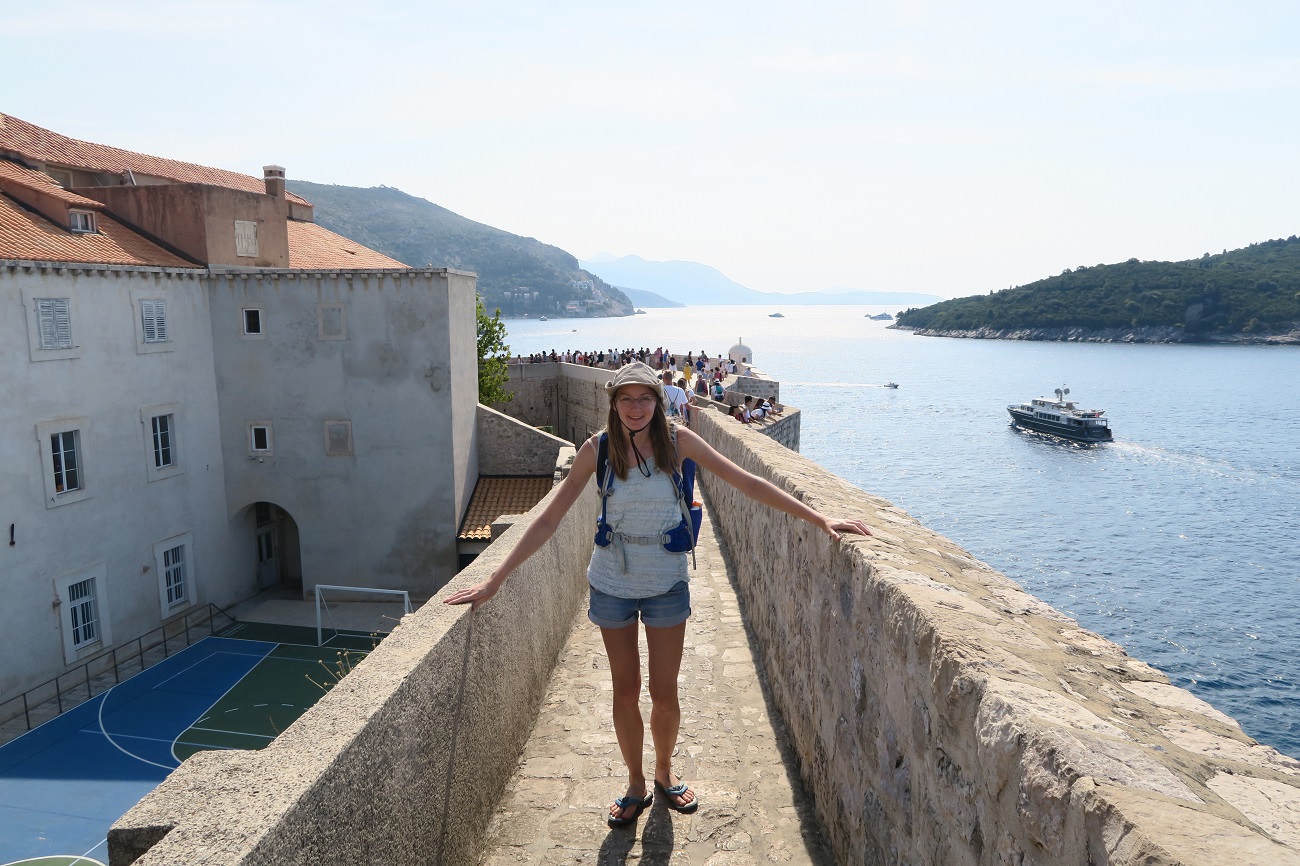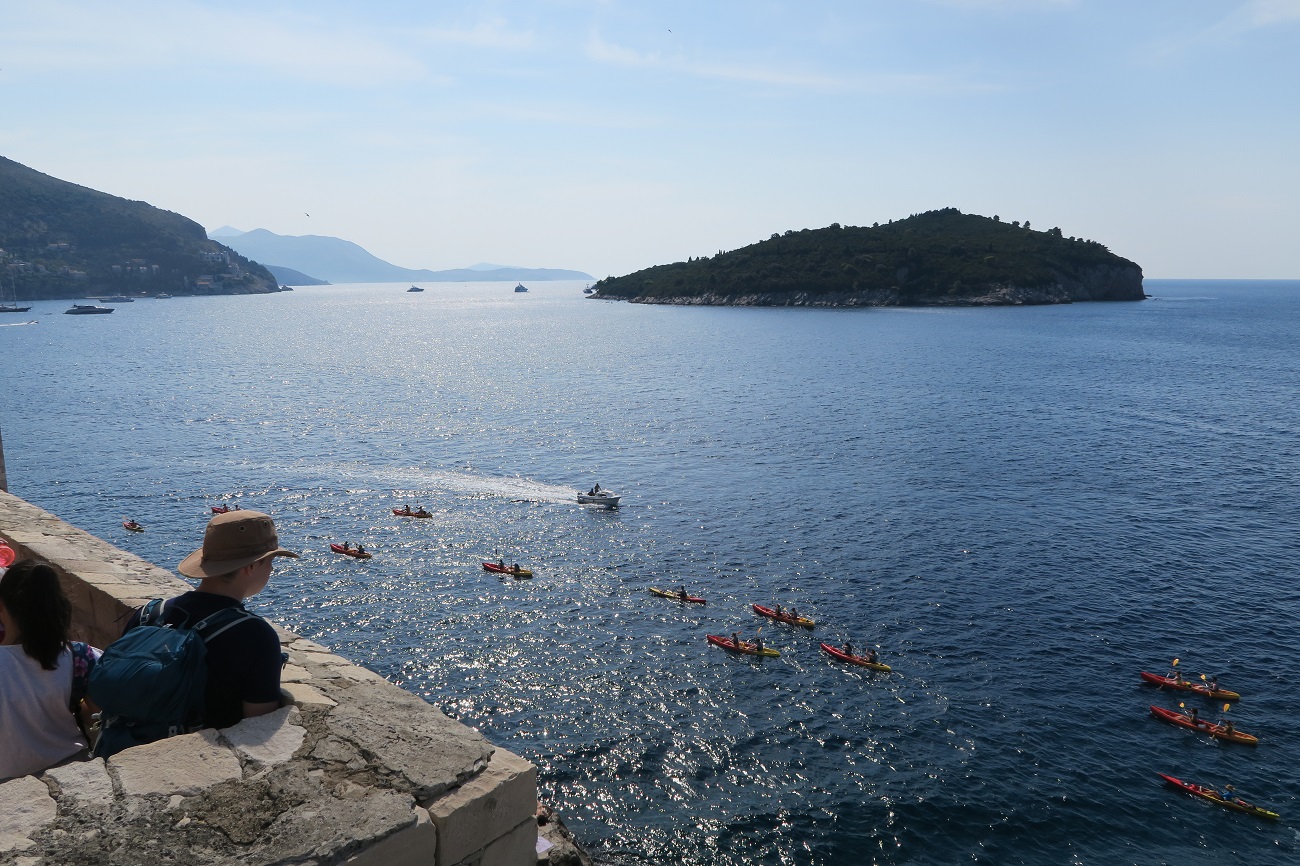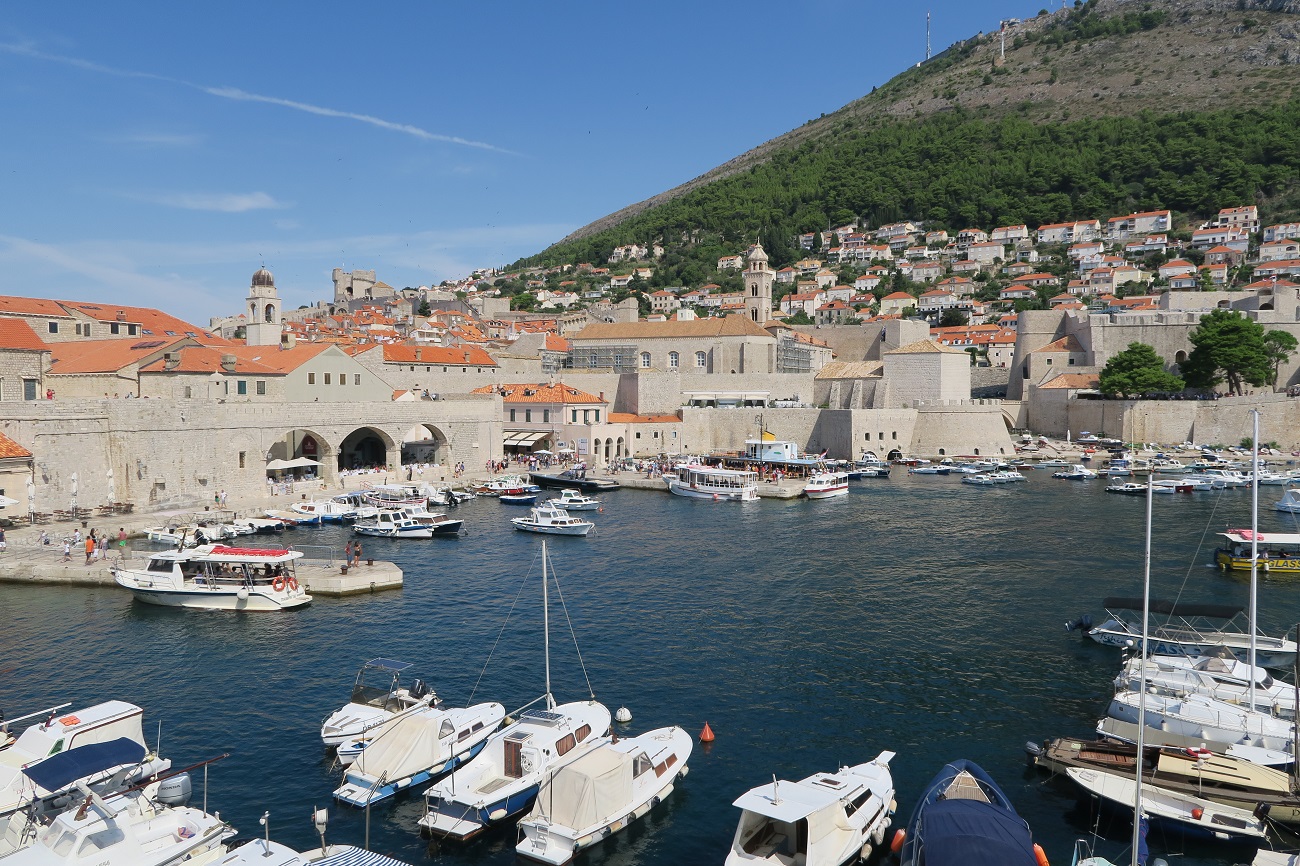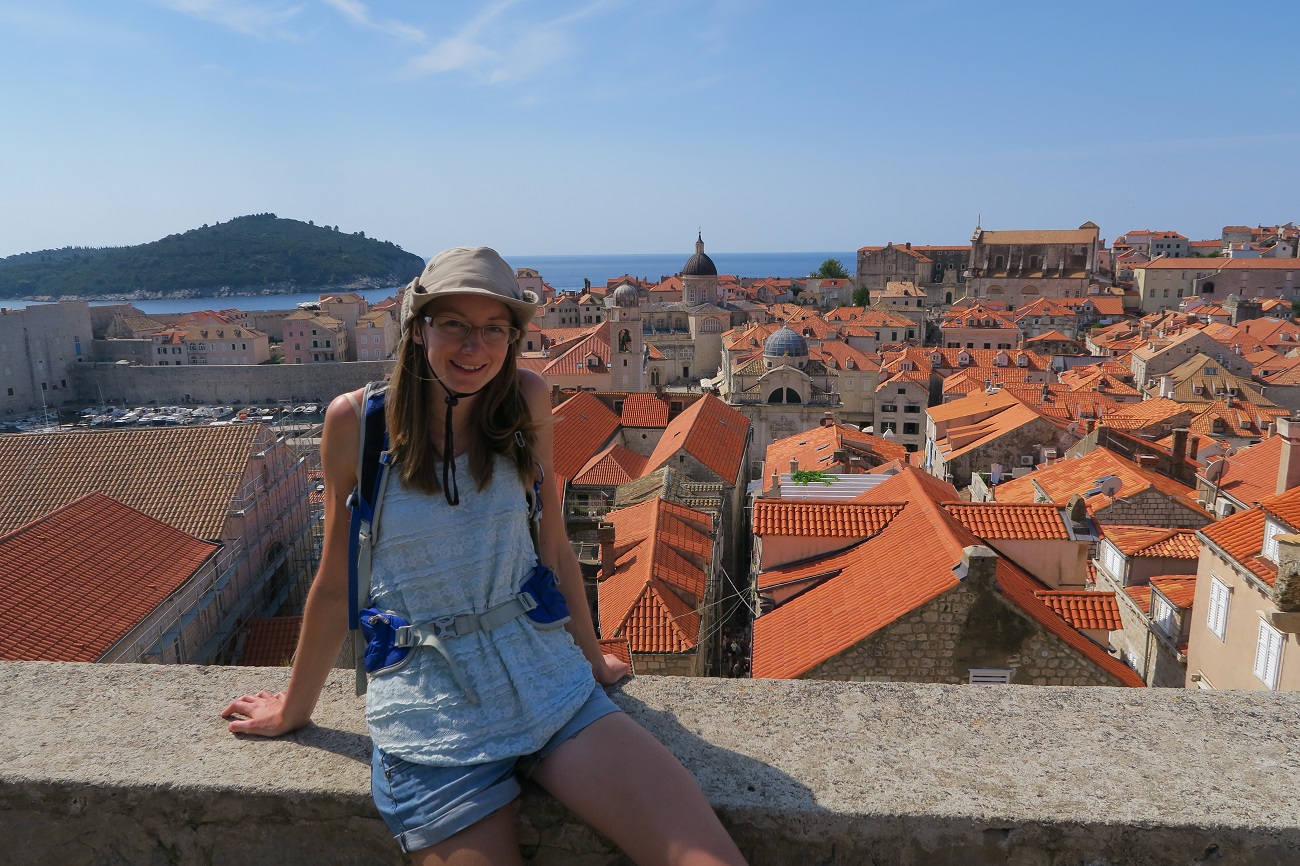 Cable Car Ride in Dubrovnik
Entrance: 
Petra Krešimira IV bb, 20000 Dubrovnik
What to do:
Enjoy the view and take lots of pictures!
You can go for a hike to Fort Strinčjera about 1.5 km from the top of the cable car!
You can go on a buggy safari. You can show up at the stand behind the cable car station. The tours run on every full hour from 09:00-19:00.
Have a lovely meal or drink at the Panorama Restaurant!
Visit the exhibition about the Homeland War at Fort Imperial on Srđ hill.
View:
You will be able to see the Old Town from the distance and Lokrum Island. It is a great view to see the whole area from a distance.
Duration of the activity:
It takes 4 minutes to get to the top with the cable car. You can then walk around taking pictures and enjoying the views. If the aim of your visit is to just see the gorgeous view, you should estimate about 1 hour for the activity. However, be prepared for long queues at the cable car at peak times. We went around 11 am and only had to wait 5 minutes. When we got down around noon, there was a really long queue. I heard it is even worse before sunset, so plan ahead!
Facilities:
There is a pricey Panorama Restaurant at the top, which has great views. You can also find toilets and a souvenir shop.
Kid-friendly:
Most children would get excited about riding a cable, so this can be a great activity for families.
Opening hours:
January 09 h to 16 h
February 09 h to 17 h
March 09 h to 17 h
April 09 h to 20 h
May 09 h to 21 h
June 09 h to 24 h
July 09 h to 24 h
August 09 h to 24 h
September 09 h to 22 h
October 09 h to 20 h
November 09 h to 17 h
December 09 h to 16 h
Price:
Adult round-trip ticket 150,00 kuna
Adult one-way ticket 85,00 kuna
Children round-trip ticket (4 – 12 years) 60,00 kuna
Children one-way ticket (4 – 12 years) 40,00 kuna
Children up to 4 years of age free of charge
Practical tip:
Take suncream and water with you!
Go early morning to avoid the crowd!
If you want to go to the top for sunset keep in mind that a lot of people will have the same plan. Queues will be long, so get there early to ensure you will make it on time to the top before sunset.
Money saving tip:
If you want to save money you can also hike up instead of using the cable car. We hiked up to Starigrad Fortress in Omis, and the heat was unbearable, so we decided to use the cable car this time. However, if you are visiting Croatia outside the hot summer months it can be a nice walk. It should take about 45 minutes to get to the top.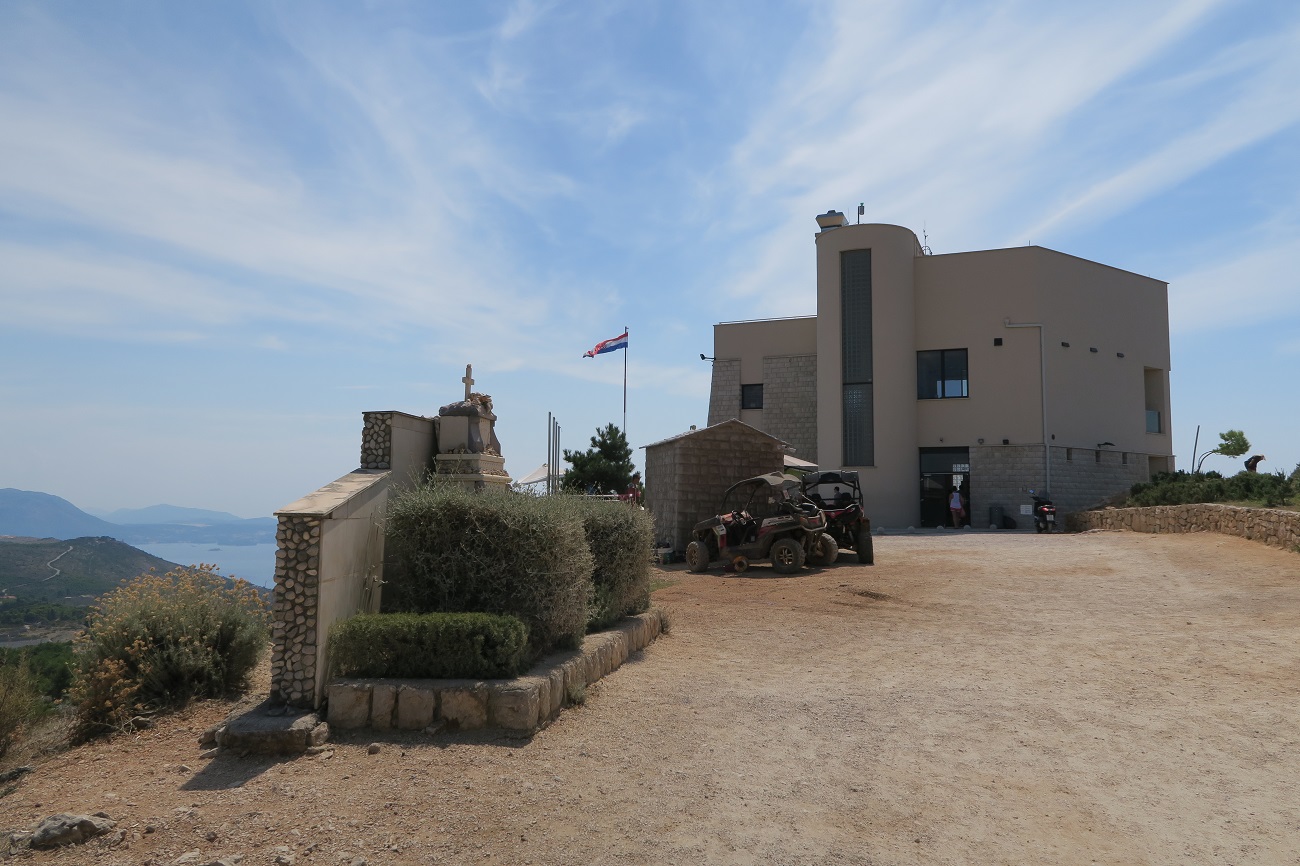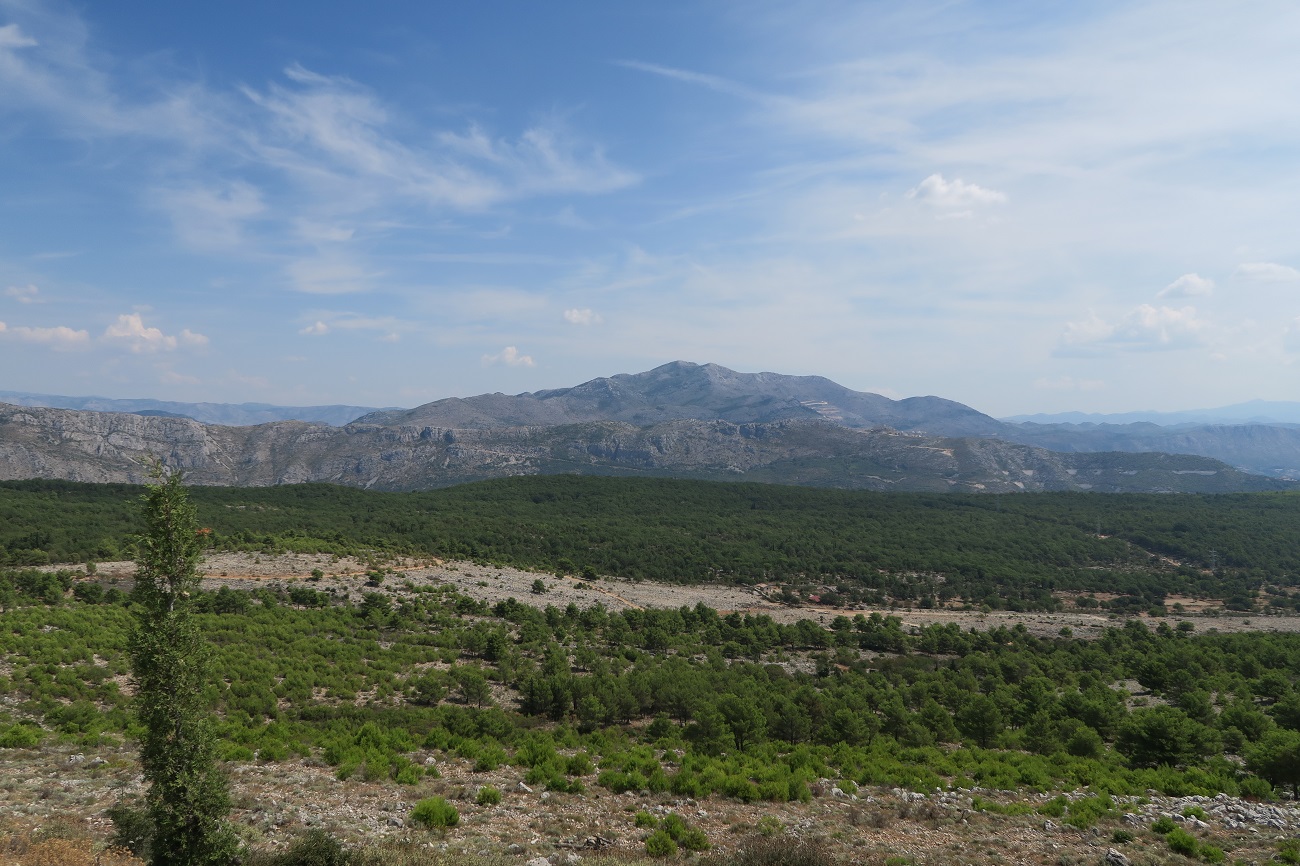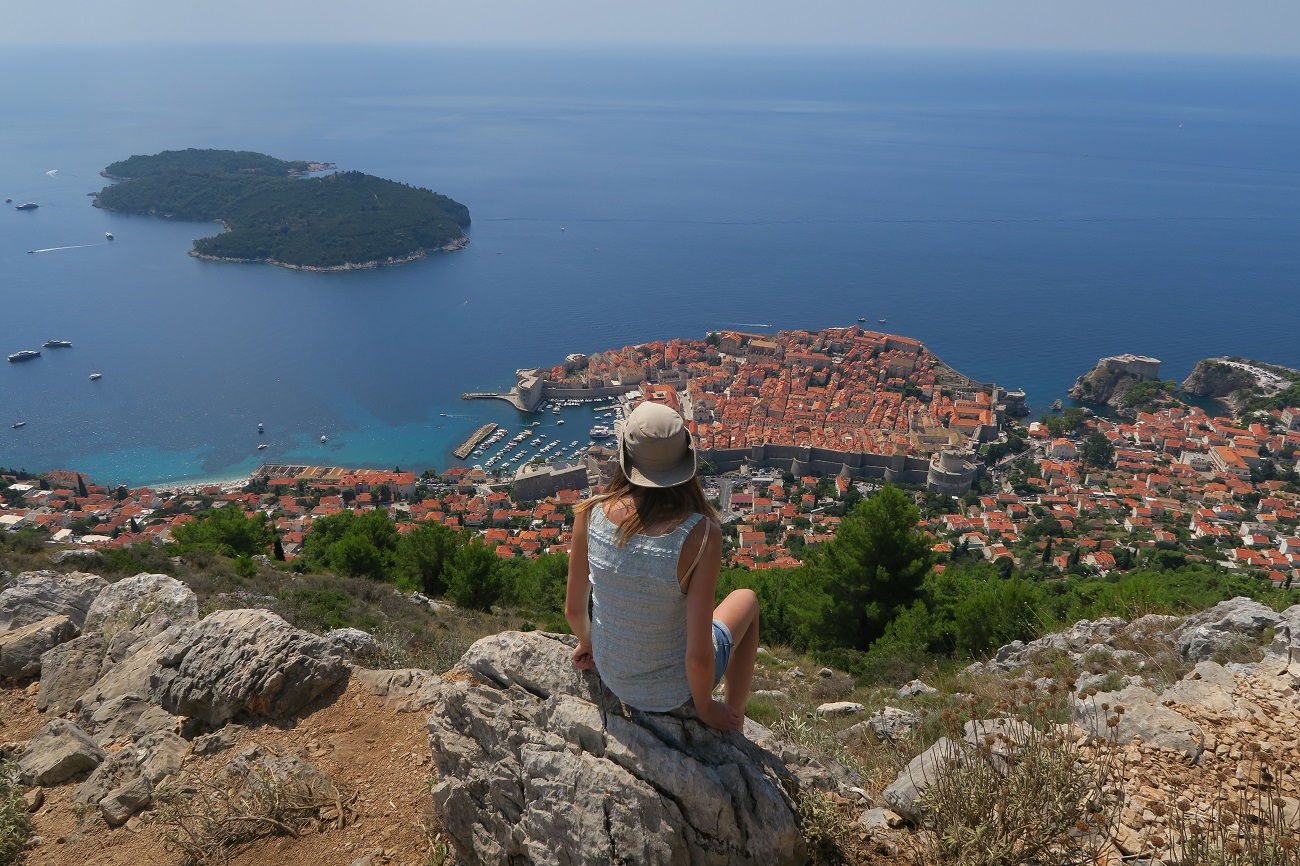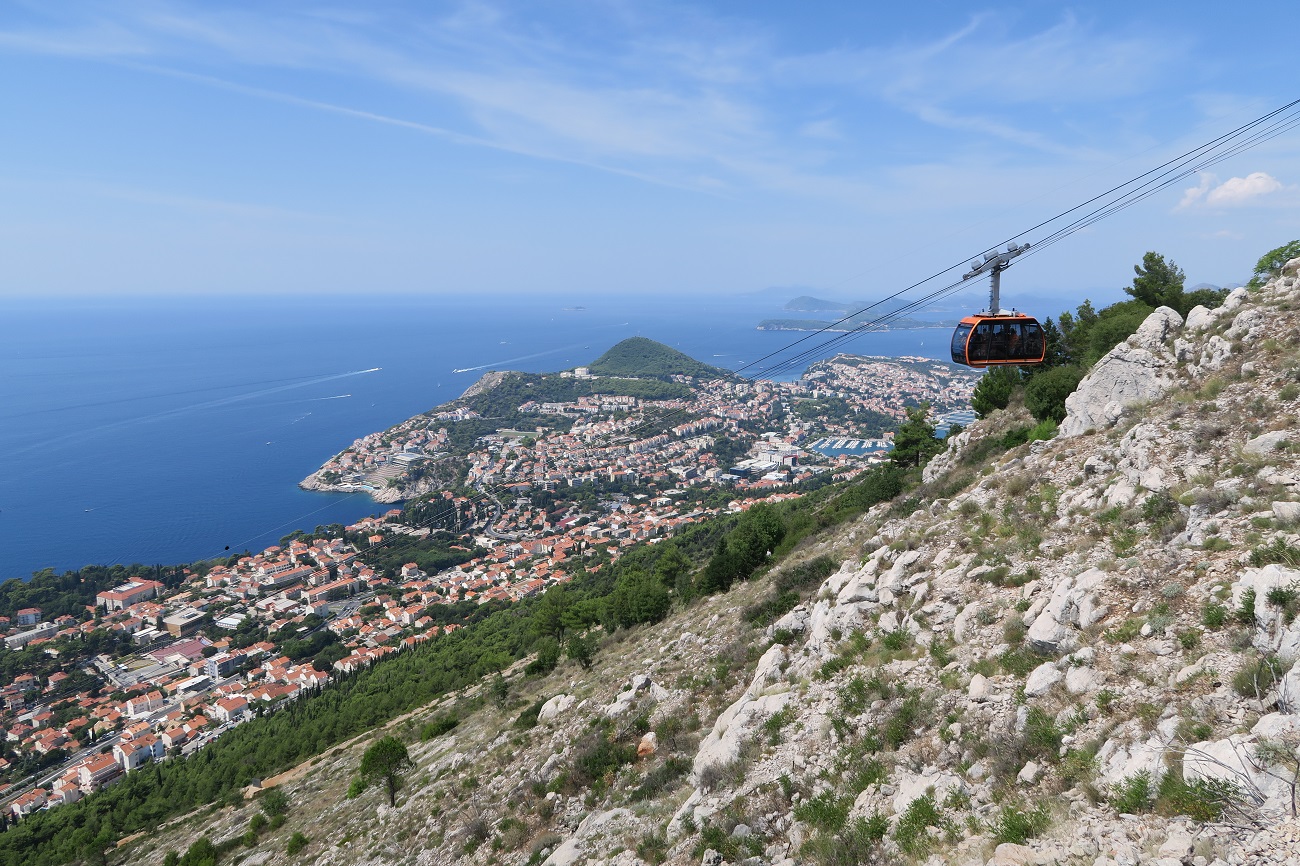 City Wall or Cable Car view better?
From the City Walls, you can see small details of the Old Town and from the top of the cable car, you see the city as a whole. The views are very different but both great! If you have the chance to visit both places do it! Remember you can hike to the top of the mountain instead of riding the cable car if you want to save money, but still experience the gorgeous views!
How long does it take to do City Walls and Cable Car Ride?
We did both on the same day! We started at 9:30 on the City Walls and then walked over to the Cable Car station. There is a 10-minute walk between Pile Gate and the Cable Car station. We finished at around 12:30 and then went to get lunch in the Old City. This was in August peak season, but relatively still early morning, so we managed to avoid the queues. You can expect longer waiting times if you go later during the day.
Did you like this post? PIN it for later!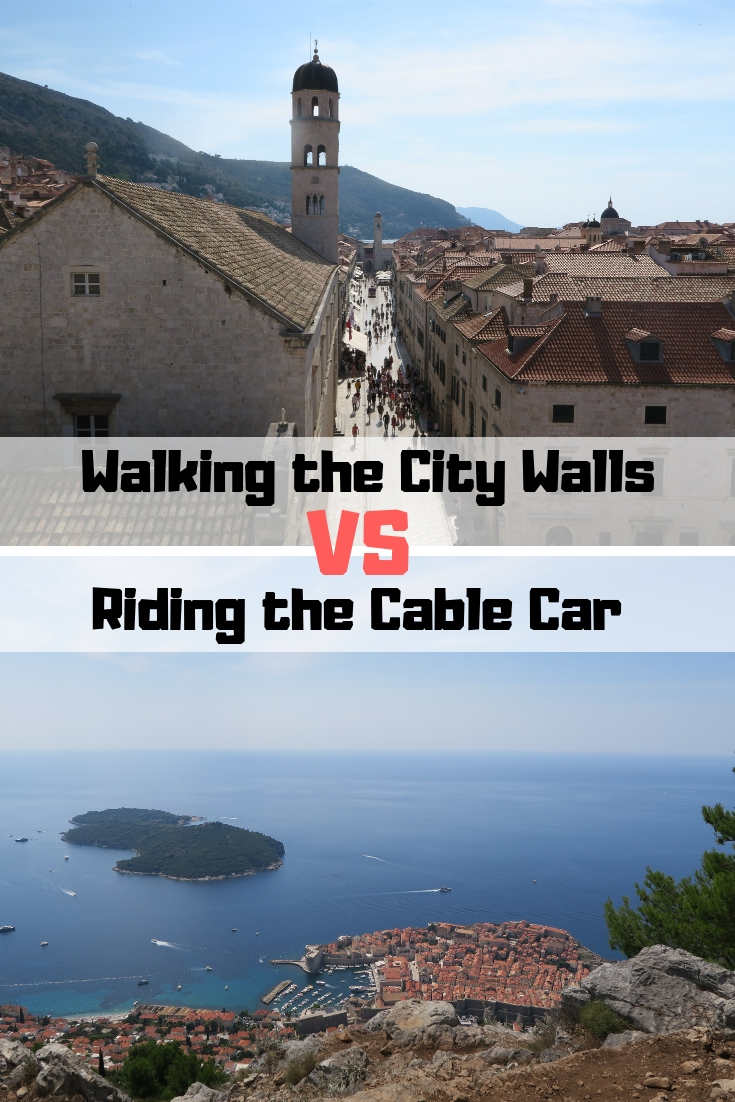 Enikő
Hey, I'm Enikő! I'm currently an au pair and I want to share my experiences with you. I've travelled a lot in the past years. I'm gonna teach you how to settle in to a new country and get free accommodation anywhere in the world. Circle Enikő on Google+!