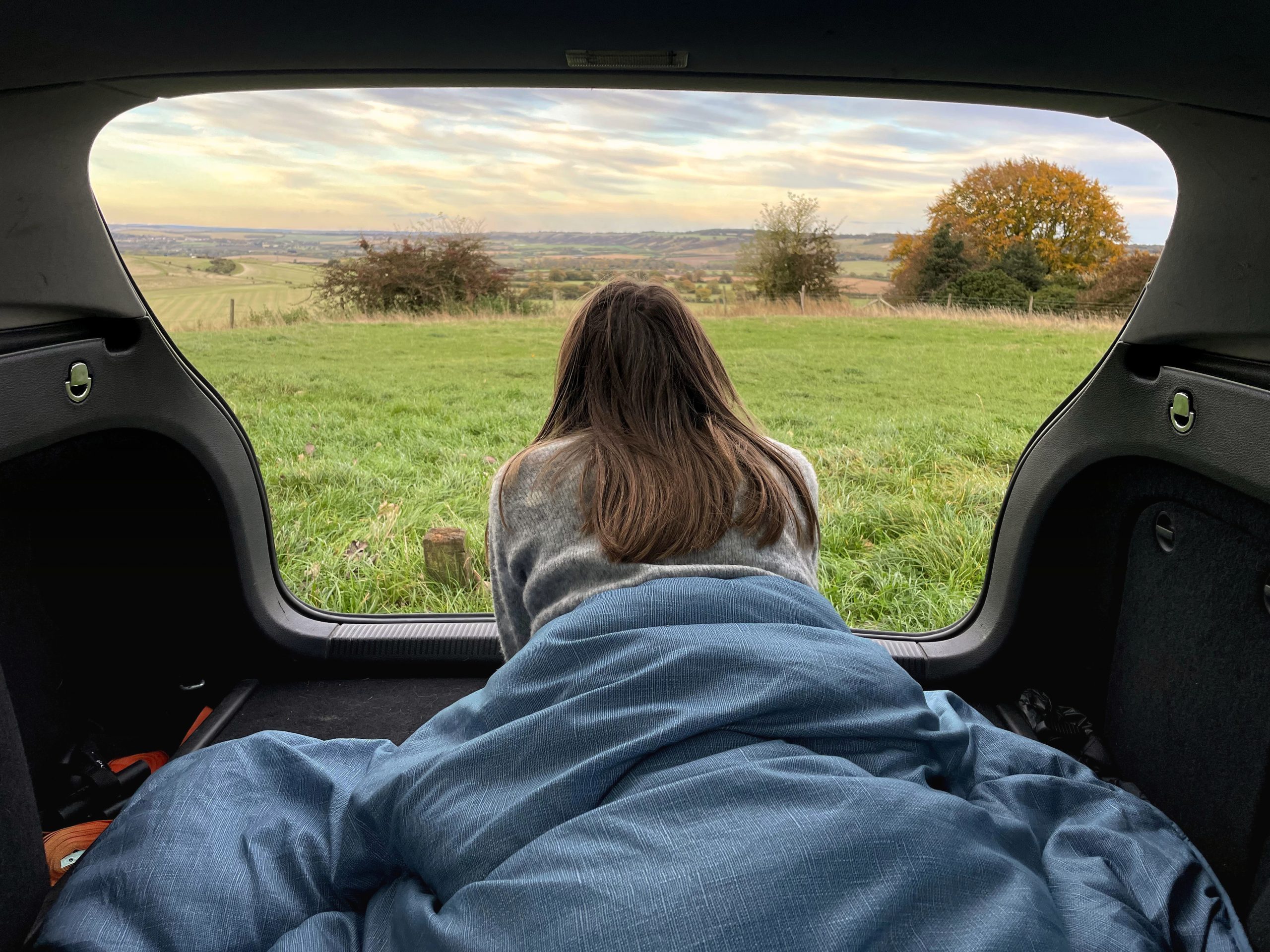 Vanlife and car camping trips became incredibly popular in recent years. It's an easy option for a holiday, that doesn't require too much planning ahead. A fantastic way to explore new places in current times, when there is still a lot of uncertainty around overseas travel. One thing we all need on such a holiday is a duvet or sleeping bag.
Ever since we bought our car, we were able to take some more luxurious items on our camping holidays. I tend to get cold easily, so I was so glad that I could finally pack a proper duvet for our trips. This meant no more shivering in the middle of the night. But traditional duvets tend to be quite bulky. That's why I was happy when I heard about the Night Owl range from the Fine Bedding company. They kindly sent me two single coverless duvets for me to review. So if you are on the hunt for a camping duvet, then look no further!
About Fine Bedding
The company started over 100 years ago as a small family business. Their aim is to create products for a good night sleep. They invest in pioneering technological advancements and came up with several innovation advancements during the years. Thanks to their durable and soft materials, they even started out supplying bedding to large cruise liners, ships and hotels in the early 20th Century.

They put a big emphasis on sustainability, which is very important to me. I try and only support companies, who are committed to being eco-friendly. 
Some of their sustainable achievements:
– 90% of their waste is recycled
– The fill for their down duvets are responsibly sourced and are fully traceable.
– Many of the polyester used in their manufactured products come from recycled products eg plastic bottles
– The majority of cotton is sourced through Better Cotton Initiative sources.
The Night Owl Range
The company's Night Owl Range is perfect for travelling. All of their products are lightweight, compact and convenient. They are a duvet and cover in one. They all come in a drawstring bag, making it very easy to pack and take away on your travels. There are several products you can choose from including a 3-in-1 sleeping bag and an outdoor duvet. However, I decided to try their coverless duvet. I find sleeping bags quite restrictive in movement, hence wanted to have a normal duvet instead.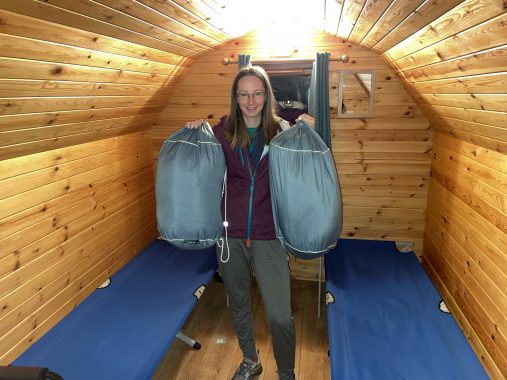 Night Owl Coverless Duvet Review
The main reason I wanted to try this duvet was to take it on our camping trips. However two weeks before our holiday I got ill. To avoid making my boyfriend sick, I moved to our guest room. I was tired and couldn't be bothered to put the cover on our usual bedding. So I just grabbed the coverless one. This was my first time using it and I was so impressed. It felt super soft to the touch and was very comfortable to sleep with. After I got better I washed the bedding to get rid of all the germs. This was a very simple task as well. No faffing about with the cover. Just popped it in our machine at 40°C. It also dried very fast, making it ready for our holiday.
Our trip to the Lake District included sleeping in the back of our estate car, a glamping pod and our tent as well. So it had plenty of use and me and my boyfriend both agreed that it was the best camping duvet we could choose. It added a touch of luxury to our road trip in the Lake District. 
We also gave vanlife a go for a mini babymoon. We used a campervan hire in Milton Keynes. The duvet worked really well along with my Isobaa merino baselayers.
Washing Guide
The filling is 100% Smartfil® Microfibre from Recycled PET Bottles. So it is safe to put into a washing machine at 40°C. Then I suggest hanging it to dry as an environmentally friendly way to dry it. It should only take about 90 minutes. Alternatively, you can use a tumble dryer.
Product details
You can choose from a 4.5 tog or 10.5 tog
It is also available in single, double and king size.
You can choose from 5 different colours: Dusk Pink, White Seersucker, Aurora Green, Twilight Blue, Cloud Grey
Who is the Night Owl duvet for?
At first, I thought it was primarily for travelling. So great for vanlife, camping or taking to a glamping pod. We will definitely add it to our camping list for our future road trips. However, after using it for a while, now I also think it would be great to use at home. The fact that we don't need to deal with a duvet cover and it dries so quickly just makes life so much easier!
Disclosure: We were provided with a night owl duvet for the purpose of this review. All thoughts and opinions are my own.
Enikő
Hey, I'm Enikő! I'm currently an au pair and I want to share my experiences with you. I've travelled a lot in the past years. I'm gonna teach you how to settle in to a new country and get free accommodation anywhere in the world. Circle Enikő on Google+!