Canoe camping trip on the river Thames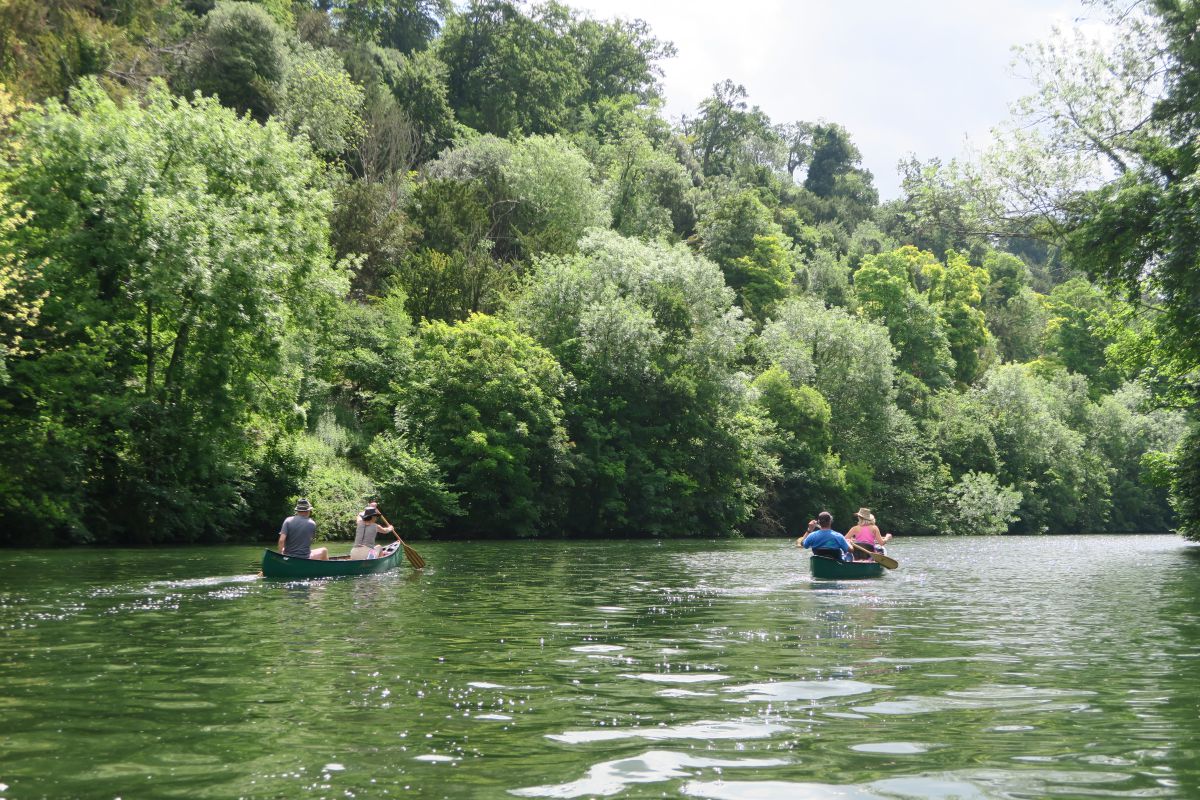 Going on an overnight canoe trip has been on my bucket list for a long time and I'm happy to say I finally managed to cross it off thanks to CKT Canoe and Kayak Tours. We had a fun weekend paddling down the river Thames from Henley to Windsor. It was a self-guided trip, so we were able to go at our own pace, which was a bonus for us!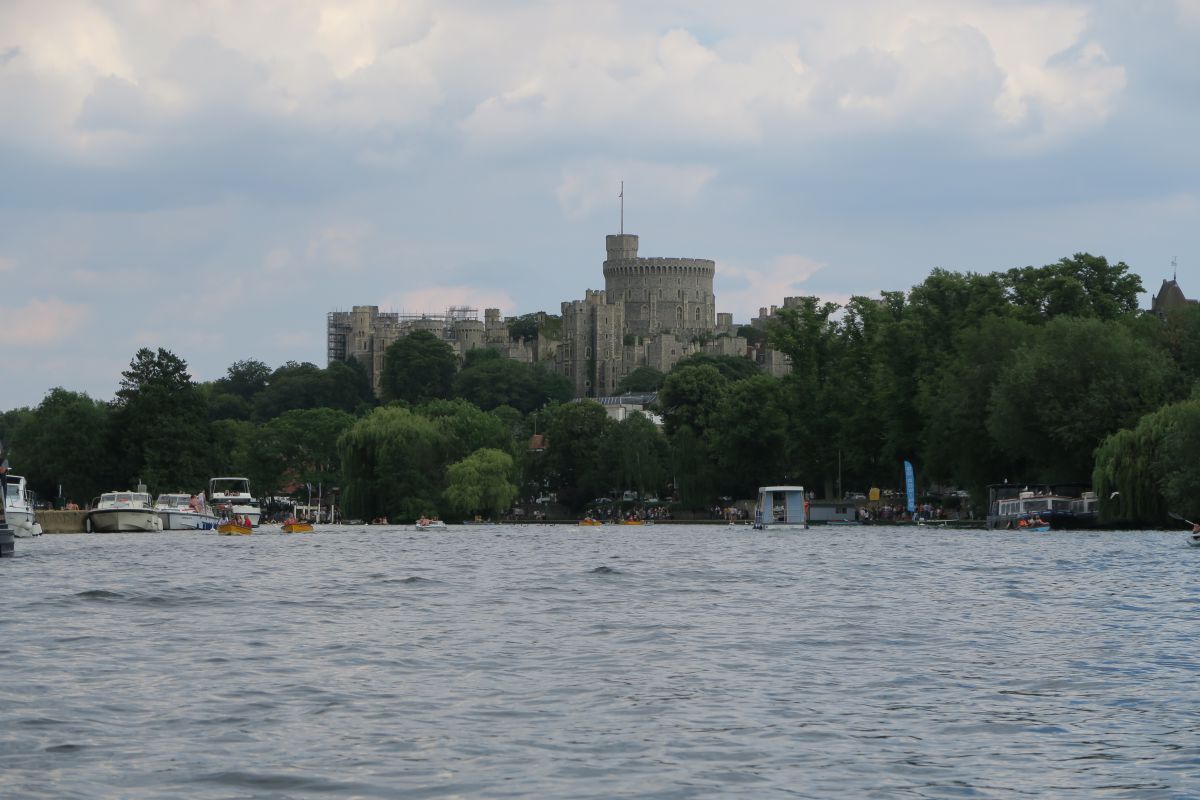 Meeting Point: We met the company owner Neil in Henley-on-Thames at the River and Rowing Museum at 9:15 am. He gave us instructions about how to use the locks and paddle and turn the canoe. We got a map as well which showed us where we will meet him on the last day.
Equipment provided: The company provided us with the canoe, life jackets, paddles and a 30 litres dry bag to keep our valuables safe. They also offered a tent, but we preferred using our own one.
What to pack: This is an overnight trip, so just take things you would normally pack for a camping trip and if you have dry bags I suggest putting everything in them. This way you can attach them to the canoe easily and keep them secure and dry.
Tent (the company can provide this if needed)
Sleeping mat, sleeping bag
Clothes+underwear+socks (It can get chilly at night, so having layers is important.)
Torch
Camping stove and camping food (This is my favourite camping tip, that I learned from my boyfriend. We love to use Wayfayrer and Mountain House on our camping trips) You can also buy food in a shop or eat out in a restaurant/pub as there will be lots of these along the way. We preferred to make our own food.
-Toothbrush, toothpaste, hand sanitizers, tissues, deodorant, medicine
-Rain coat
-First aid kit
-Plastic bags for your rubbish
-Portable phone charger, camera and batteries
-Water bottle
-Snack, energy bars
The route:
Day 1 we paddled from Henley to Marlow. It was 15 km. We saw lots of beautiful wildlife. It is a great trip for any bird lover. We spotted red kites, herons, moorhens, great crested grebes, swans, ducks, cormorants. We arrived to our camp site around 4 pm and set up our tent straight away. We treated ourselves to ice cream after our long exercise and had dinner. We were quite tired and went to sleep at around 9 pm.
Day 2 we had tasty sausage and beans Wayfayrer food for breakfast. We packed up the tent and set off at 9:30 am. Another day with gorgeous weather and beautiful scenery. We loved seeing all the fancy houses and boats along the way. We stopped for lunch at one of the locks. They are normally a great place to stop. At the last lock we phoned Neil, to let him know we were getting close. After paddling 23 km we arrived to Windsor. One of the highlights of the trip was definitely seeing Windsor Castle from a new angle. It is a great view from the canoe and I highly suggest it to everyone!
Camping: The company suggests booking at Cookham Lock for the night, where you would pay to the lock keeper. When I phoned them they were unfortunately all booked up, so make sure you book ahead if you want to go with this option.
I booked a night in Marlow at Longridge Camping, which meant we had more distance to cover on our second day, but this was ok. This camp site is also an acivity centre so they have a climbing wall, giant swing and lots of kayaks and paddle boards if you feel energetic enough after all the paddling. (I doubt it!) At the reception you can buy ice cream, drinks and snacks.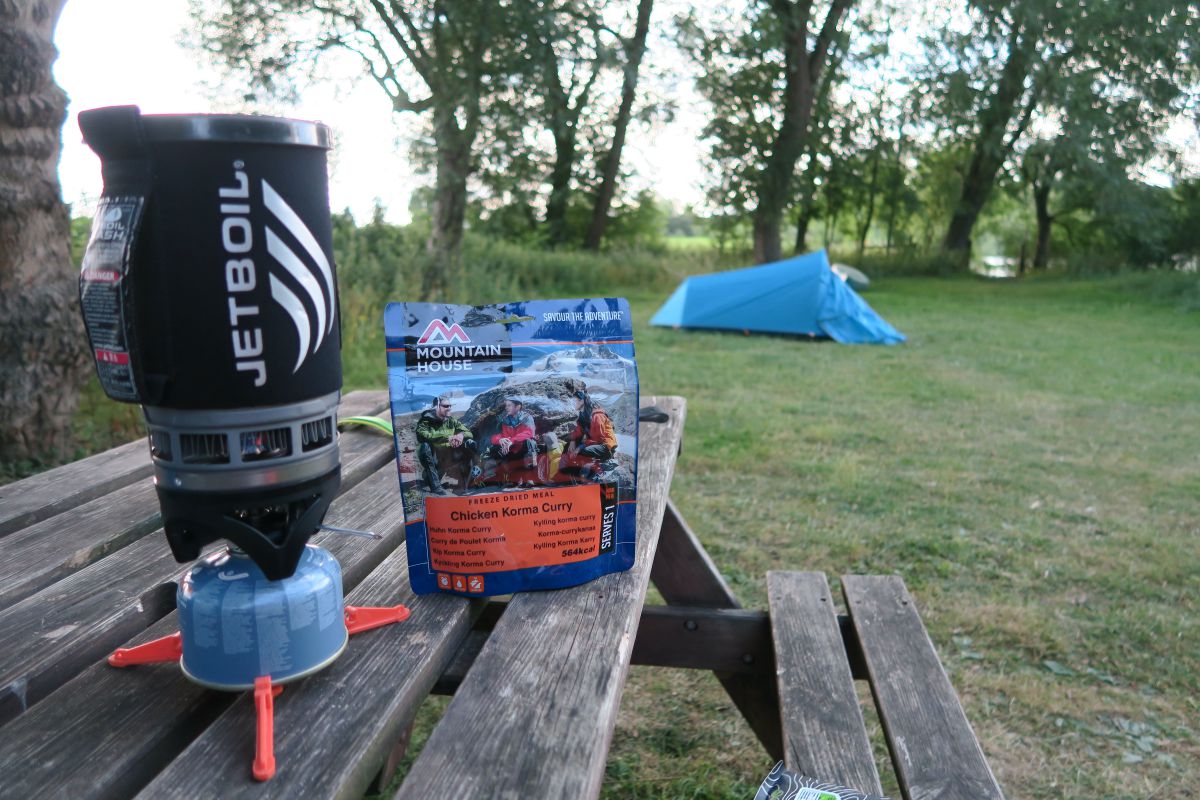 Price: The cost would be rental of canoe and paddles and buoyancy aids and dry bag, £50 per day per boat. In addition there is a £15 boat transport fee to Henley. Neil can take passengers if he was asked before the event. You will have to book and pay for your own accommodation. It was £16 for 2 adults in Longridge Campsite. I think Cookham Lock is cheaper! So total cost for the weekend would be around £130.

Going on an overnight canoe trip is really fun! It was more relaxing and comfortable than being in a kayak. The canoe was really stable, so we felt comfortable having our cameras next to our feet, to snap some nice pictures along the way. We had some sore muscles by Sunday night, which is a sign of a great weekend!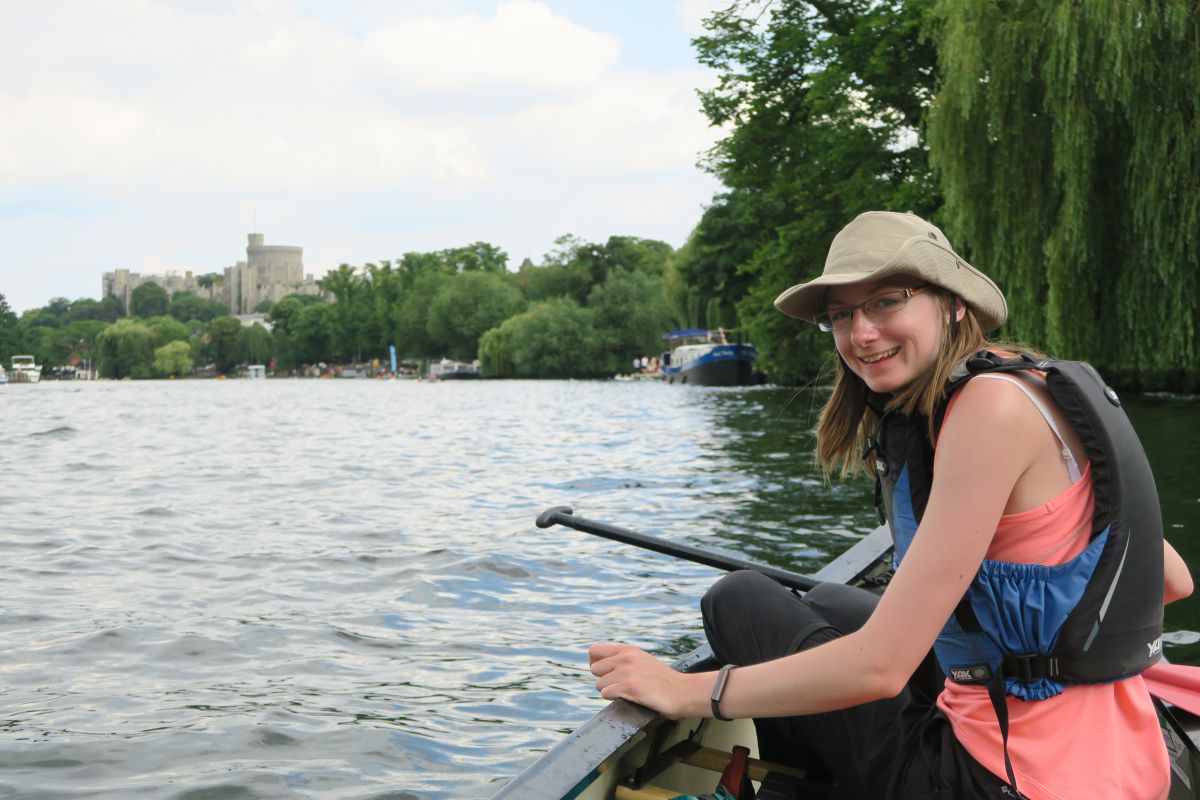 Neil was very helpful and answered our questions! CKT Canoe and Kayak Tours. also provides shorter canoe trips, sup board coaching and bike trips. I highly recommend going on a trip with them!
Did you like this article? Pin it!
This is a sponsored post, but as always all opinion are my own!
Enikő
Hey, I'm Enikő! I'm currently an au pair and I want to share my experiences with you. I've travelled a lot in the past years. I'm gonna teach you how to settle in to a new country and get free accommodation anywhere in the world. Circle Enikő on Google+!