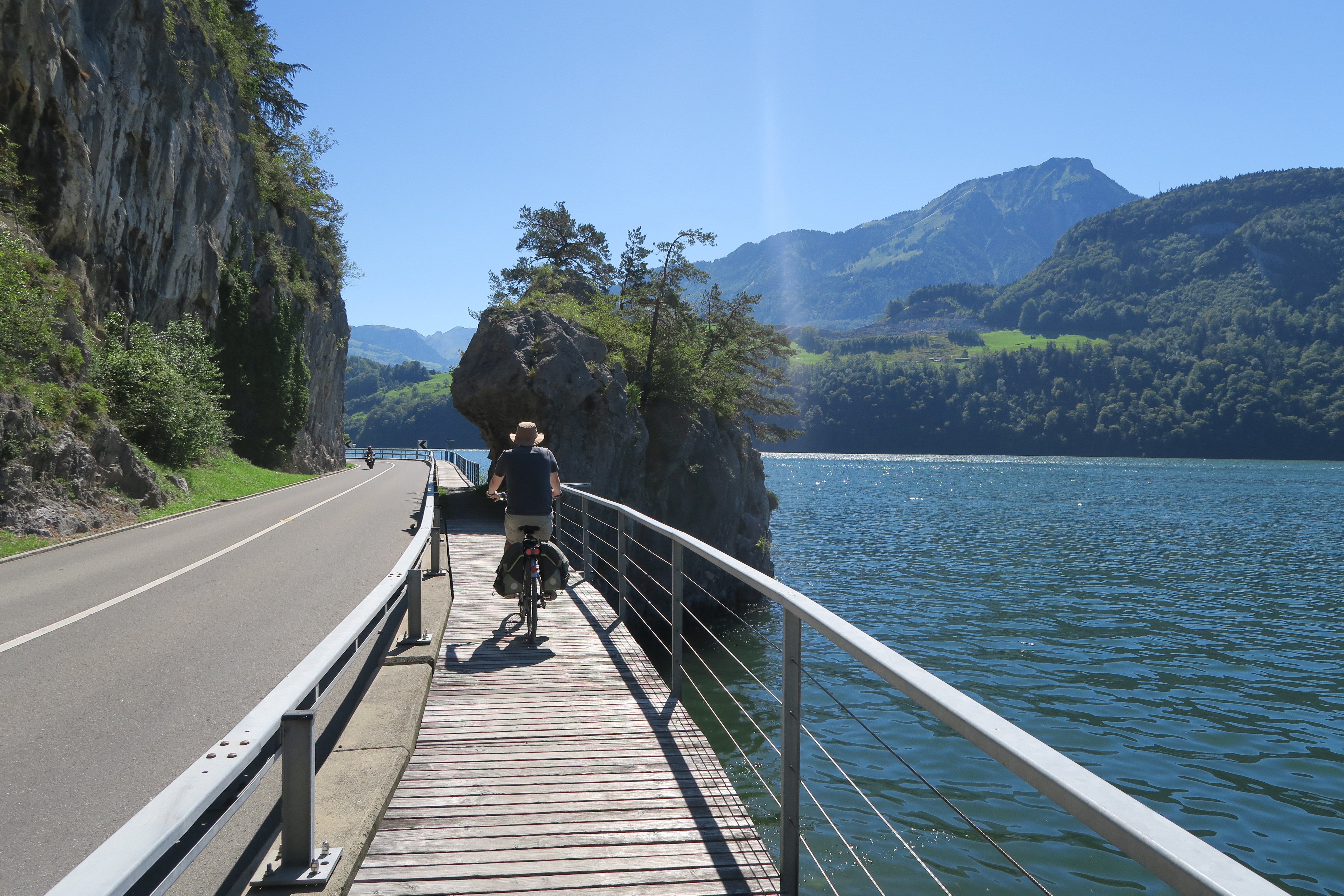 Cycling in Switzerland is a popular activity. The infrastructure is really good for it. The cycle paths are well sign-posted, cycling routes are safe to use and drivers, in general, take care on the roads. So if you enjoy being active outside and want to see fantastic views of the Swiss Alps, a Switzerland cycling holiday is for you! Kayaking on Lake Brienz or hiking the hardergrat trail is another good way to experience scenic views. Switzerland is a paradise for outdoor lovers and there is certainly no shortage of adventurous activities in the country.
Switzerland cycling holiday
There are several companies who organise package Switzerland cycling holidays. This means they take care of your transfer from the airport, provide you with the correct equipment, book your accommodation, plan your itinerary, provide you with maps and in many cases even carry your bags for you.
Macs Adventure carefully selected and researched some scenic cycle routes and they organise self-guided cycling holidays. 
Freewheel Holidays organises many different types of cycle holidays. Some have one single base for the whole week, others have accommodation set up at multiple locations. Some holidays also incorporate train travel to explore more of the country. 
Hooked on Cycling organises self-guided cycling holiday in Switzerland. They have a wide selection of bike holidays, a lot of them are also suitable for families with kids. 
Cycling in Switzerland
Of course, you can also organise your own cycling holiday. You can go bike touring and spend each night at a new place. Wild camping is forbidden in the country, but there are many campsites in Switzerland or you can book a bike-friendly accommodation online. The country is really safe. You won't need to worry about bikes being stolen. This is a rare occurrence in Switzerland. 
During our 2-week holiday in Switzerland, we decided to have a base and do day trips from there by bike. This was more convenient for us, although I would also love to go bike touring one day.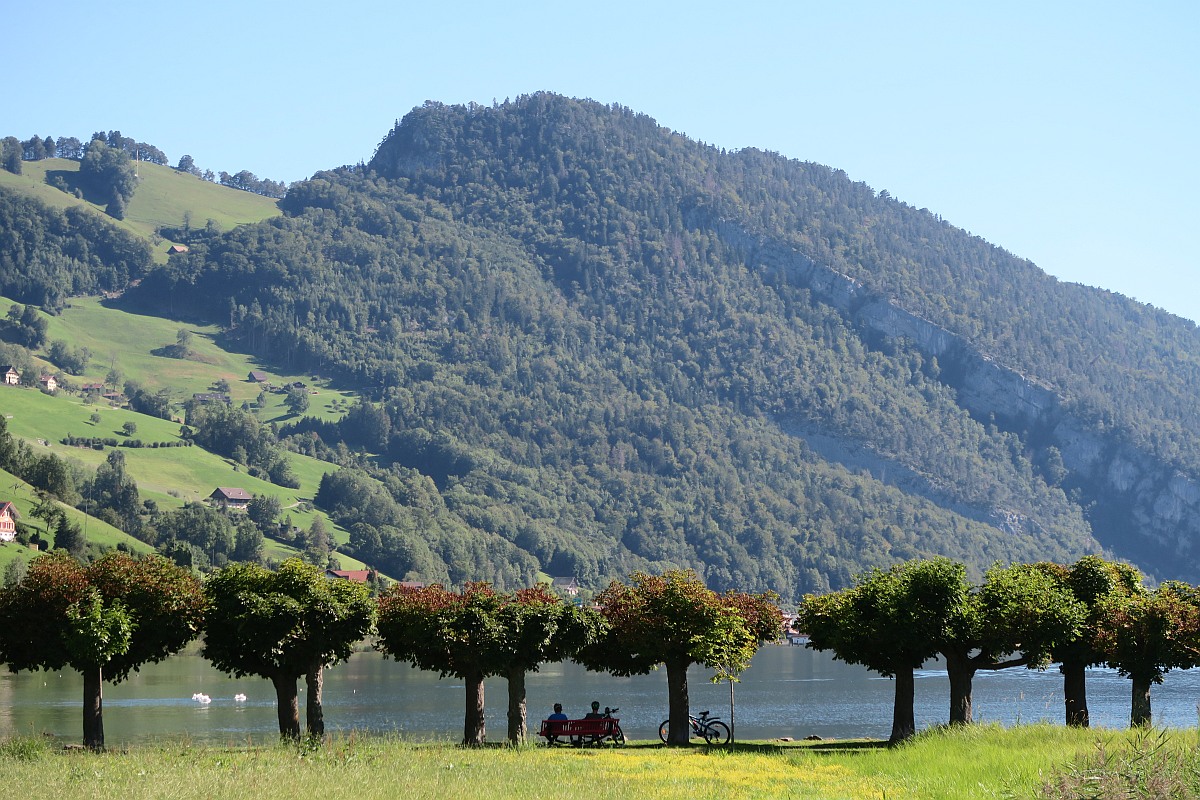 What type of bike to use?
Ebikes: We were surprised to see most people in the country had ebikes. This, of course, makes sense, as it is really hilly, but ebikes are not really that common in the UK and Hungary where I previously cycled a lot.
Ebikes are probably the most suitable for the terrain in Switzerland, but if you don't mind a good exercise and cycling uphill, then they won't be necessary.
Touring Bikes/Hybrid bikes: These will work just fine on most swiss cycling routes.
Mountain bikes: They are good if you are planning to go off-road a lot. You can find many gondolas in Switzerland where you can take up your bike to the mountain and then enjoy the ride down. There are many routes in the Swiss Alps that require a mountain bike, or if you are into downhill a suspension bike is needed.
Road bikes: If your main interest is exercise and you enjoy road cycling, there are plenty of possibilities for that as well, and luckily drivers are very careful, so you will feel safe.
Cycling with a baby: Find the best kids bike trailer for your needs, to ensure a smooth journey.
Bike rental in Switzerland
Rent a bike is a great website for anyone planning a Switzerland cycling holiday. It collects several private and public train stations rentals. You can make bike reservations online. It is even possible to rent bikes for multi-day trips and for an extra fee you can drop the bike off at a different location. This map is useful if you want to search for rentals by location.
Cycling rules in Switzerland
This website has up to date information about all cycling rules in Switzerland. These are some of the main points:
– Cyclists have to abide by the general road traffic regulations.
– It is not compulsory to wear a helmet unless you are riding a fast ebike.
– Lights and reflectors (white at the front, red at the back and orange on the pedals) are mandatory at night and in tunnels.
– You must not cycle when drunk.
– Riding with no hands on the handlebar is not allowed.
– Riding on the pavement is not allowed.
Cycling routes in Switzerland
This map shows all the national routes and bike service stations. As you can see the cycling routes cover the whole county. You have many possibilities to choose from when planning your journey. Local tourist offices can give out free cycling maps, which was also very useful for us.
These are three cycling routes we did during our stay.
Cycling around Sarnersee
Cycling around Sarnersee was a nice, relaxing day for us, as it doesn't really have any big hills along the way. There are a few nice beaches, where it is possible to swim in the lake to cool down on hot summer days.  
Strandbad Sachseln: This is a lovely public beach, which is free to visit. A great place to launch your own inflatable kayak. In the local restaurant, you can buy food as well. There is a big playground for children with a miniature railway to ride. You can lock up your bike at the cycle storage, which they have plenty. Clean toilets and changing rooms will make your stay more convenient.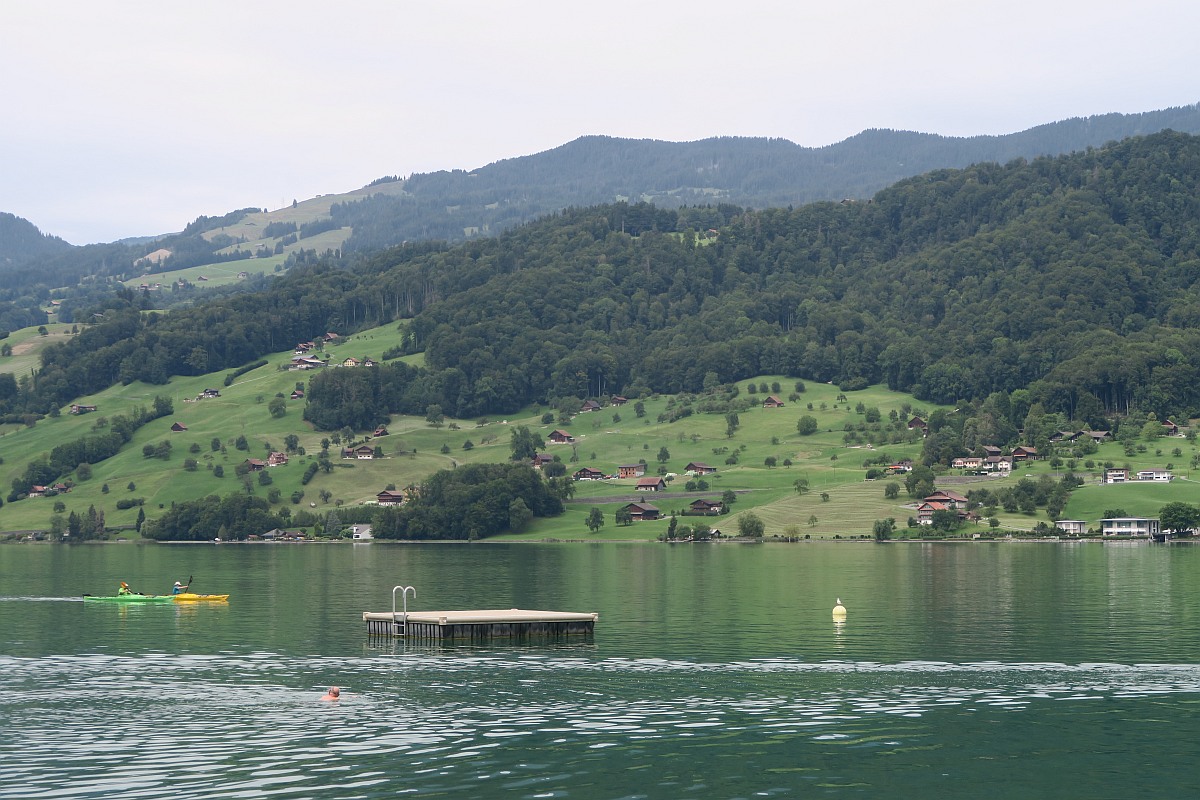 Seefeld Park Sarnen: This is another lovely beach, but you need to pay an entry fee. This resort has some slides and pools as well. It also operates as a campsite. You can also rent kayaks here.
This route is 33 km. You can extend it by going over to Lake Lungern, but you will need to tackle a 200 m elevation gain.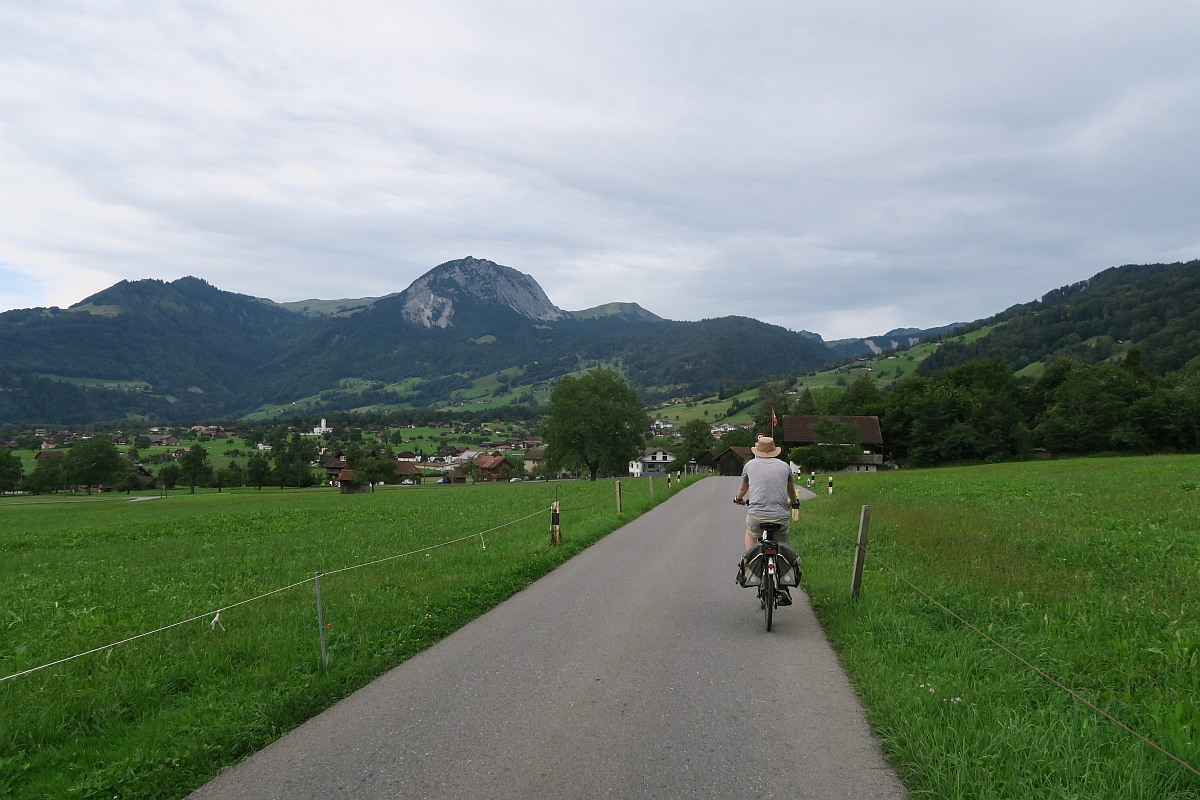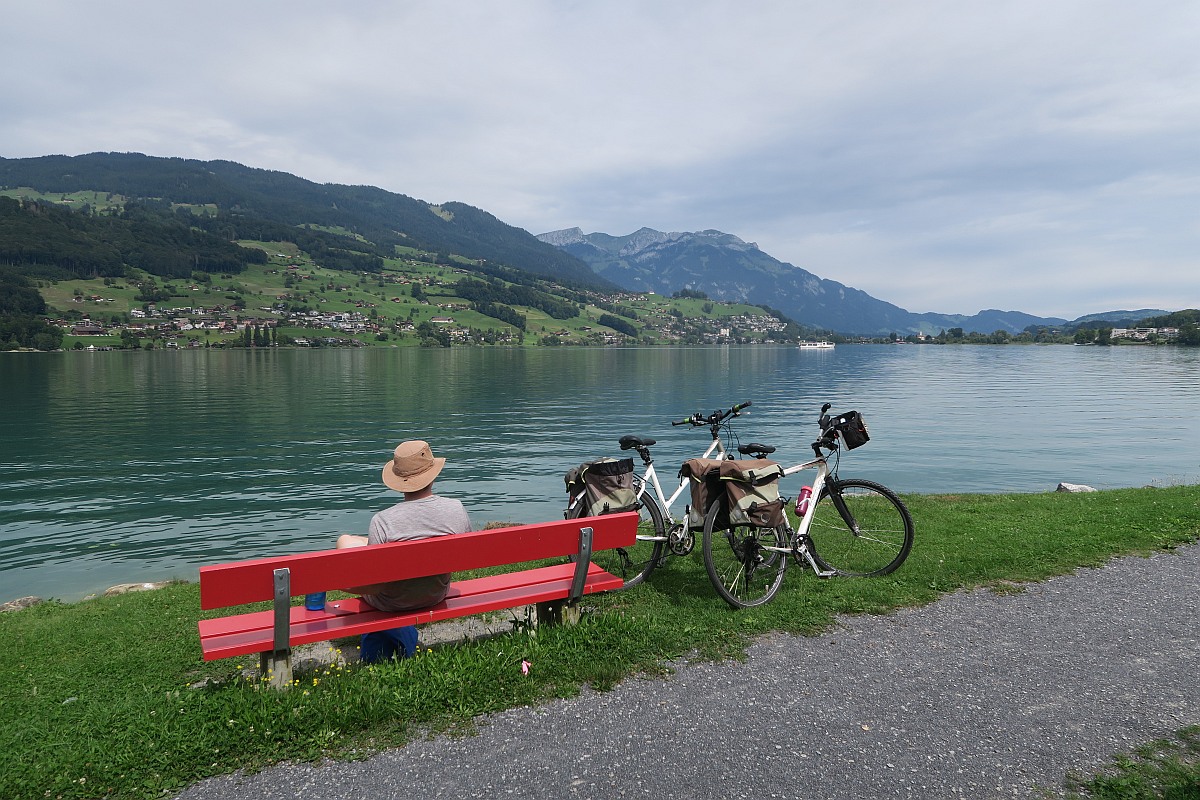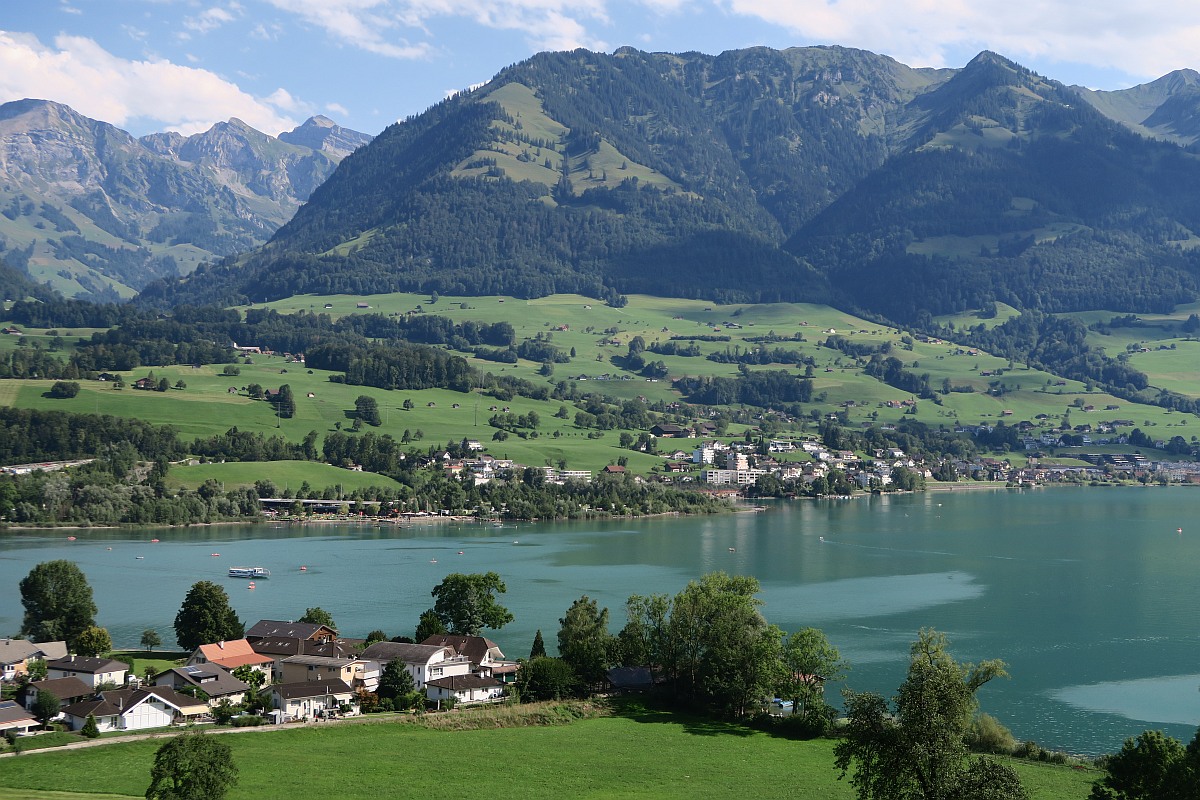 Cycling from Sarnen to Alpnachersee
This route was more challenging as it had some hills. The path from Sarnen to Alpnachstad is nice and flat. It goes along Wichelsee, which is a nice place for a picnic. Before we reached Alpnachstad, we had to cycle through an airfield. This was a really cool experience. Not every day you can ride a bike across a runway. Once we arrived to Alpnachstad, we stopped at the Pilatus ticket office to see the steepest cogwheel railway in the world. We then visited the local beach Badibeiz Alpnachstad. It is quite a wild beach with not many facilities, but I suppose that is its charm.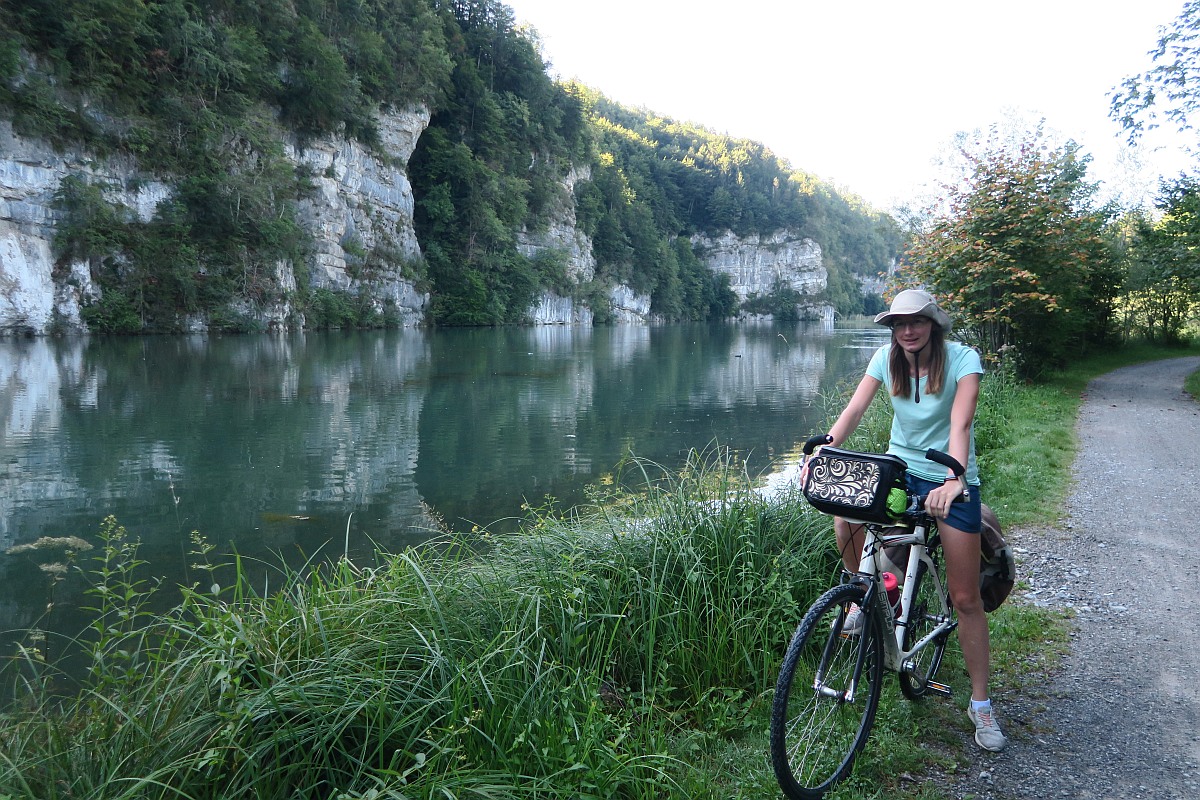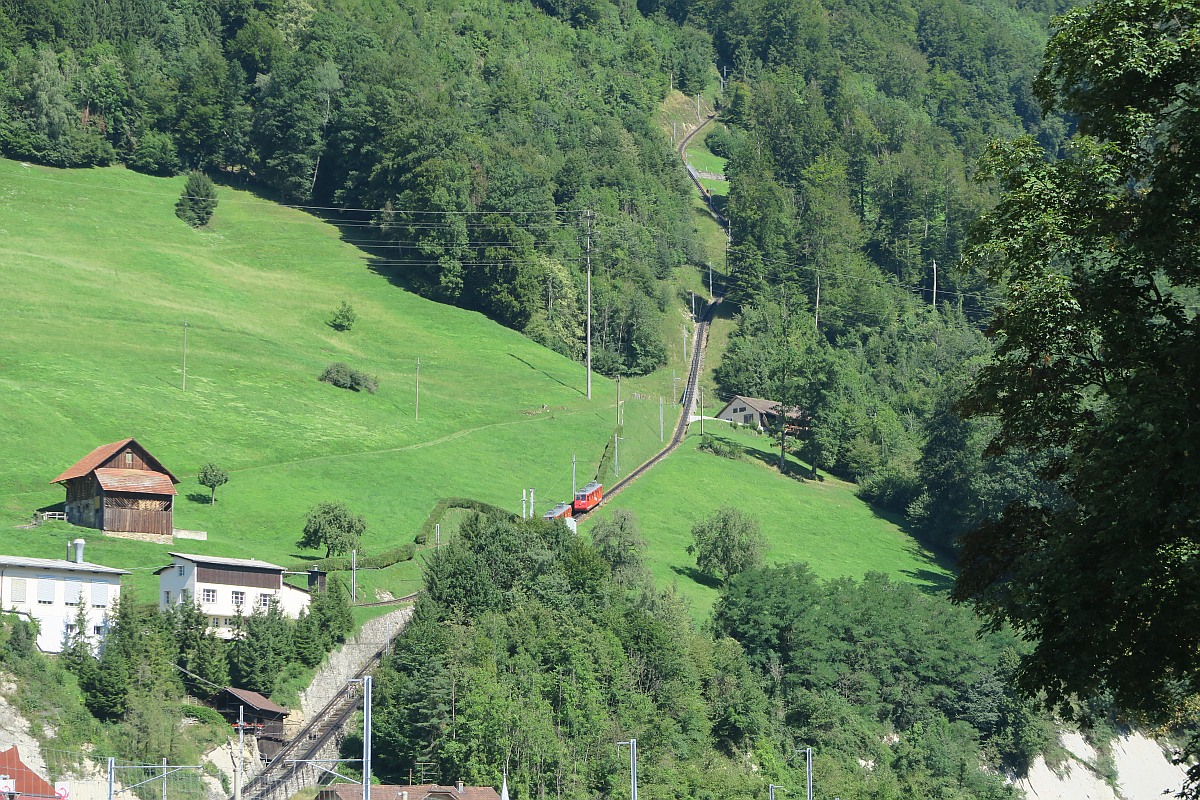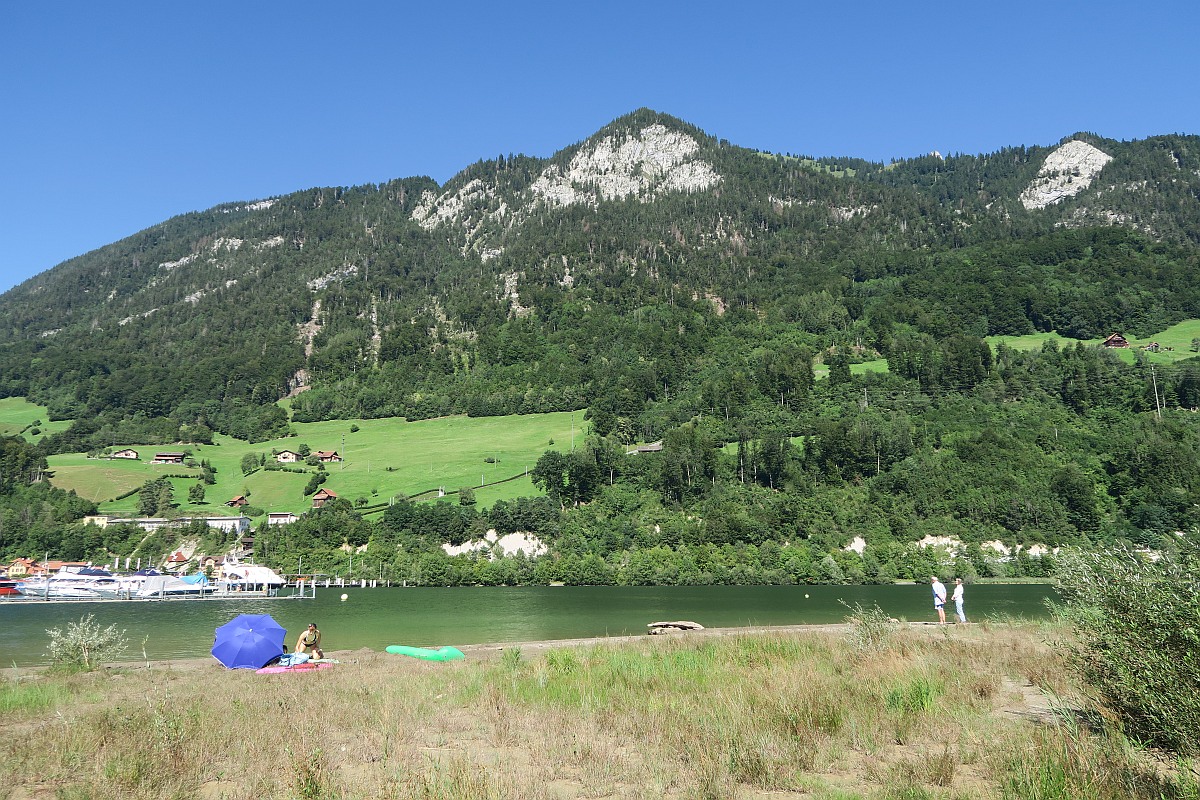 We soon continued our way along Alpnachersee. This section was still flat and the path went right next to the lake, which was really nice. We cycled all the way to Stansstad, where we decided to turn back. If you fancy a longer bike ride you can continue your way to Lucerne. If you don't like cycling uphill, just take the same cycle path back. However we wanted to make a circular route, so we made our way towards Stans, where the cool open-air Cabrio cable car is. From Stans, we turned towards Sankt Jakob, Ennetmoos. This section was quite exhausting as it was uphill most of the way. The cycle path then went through a forest before arriving to Kerns. After Kerns you can go downhill all the way to Sarnen. We decided to finish the bike trip with a dip in Sarnersee, so we headed to Strandbad Sachseln. 
This route is 48 km, but you can also extend it by cycling to Lucerne.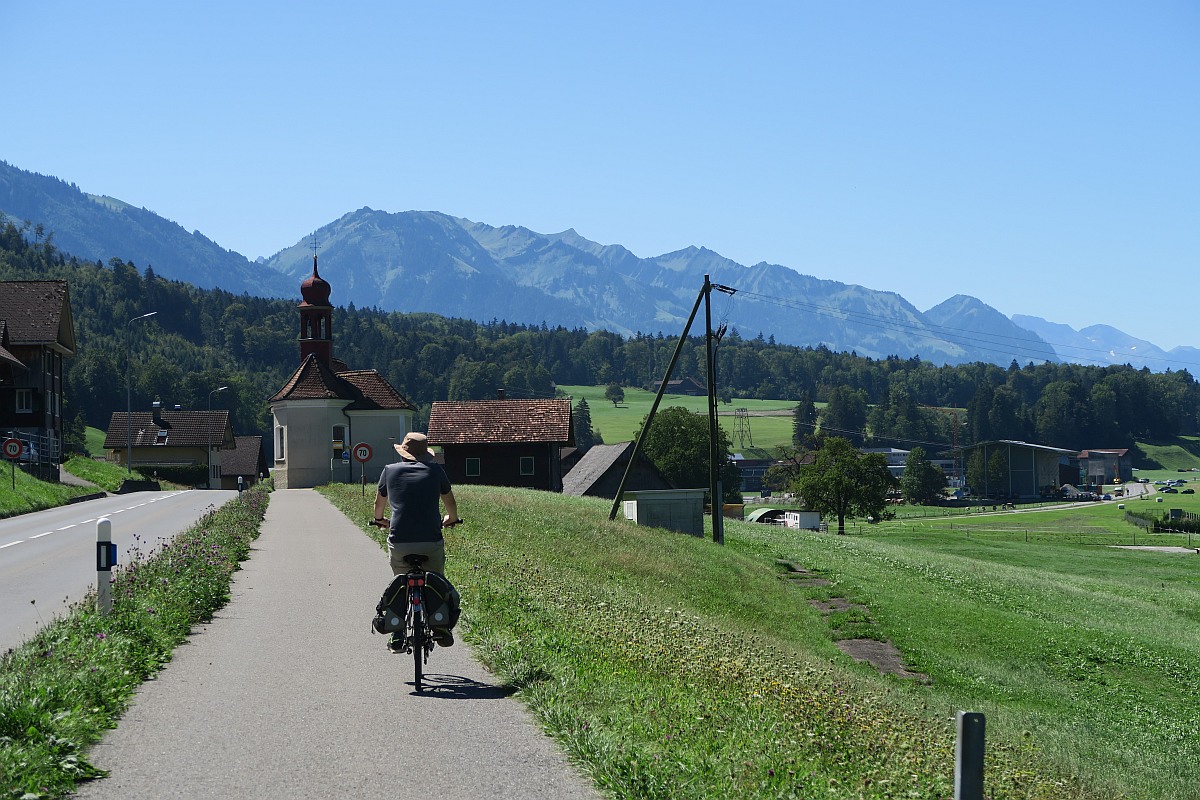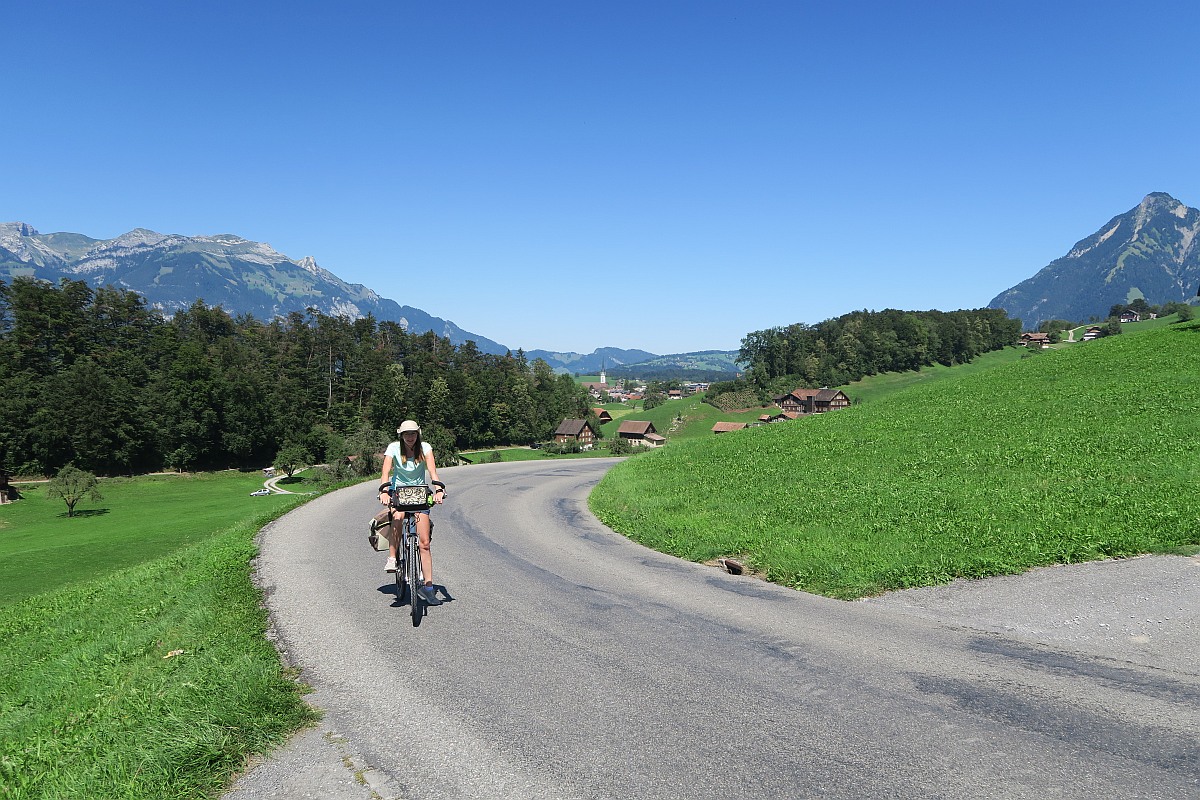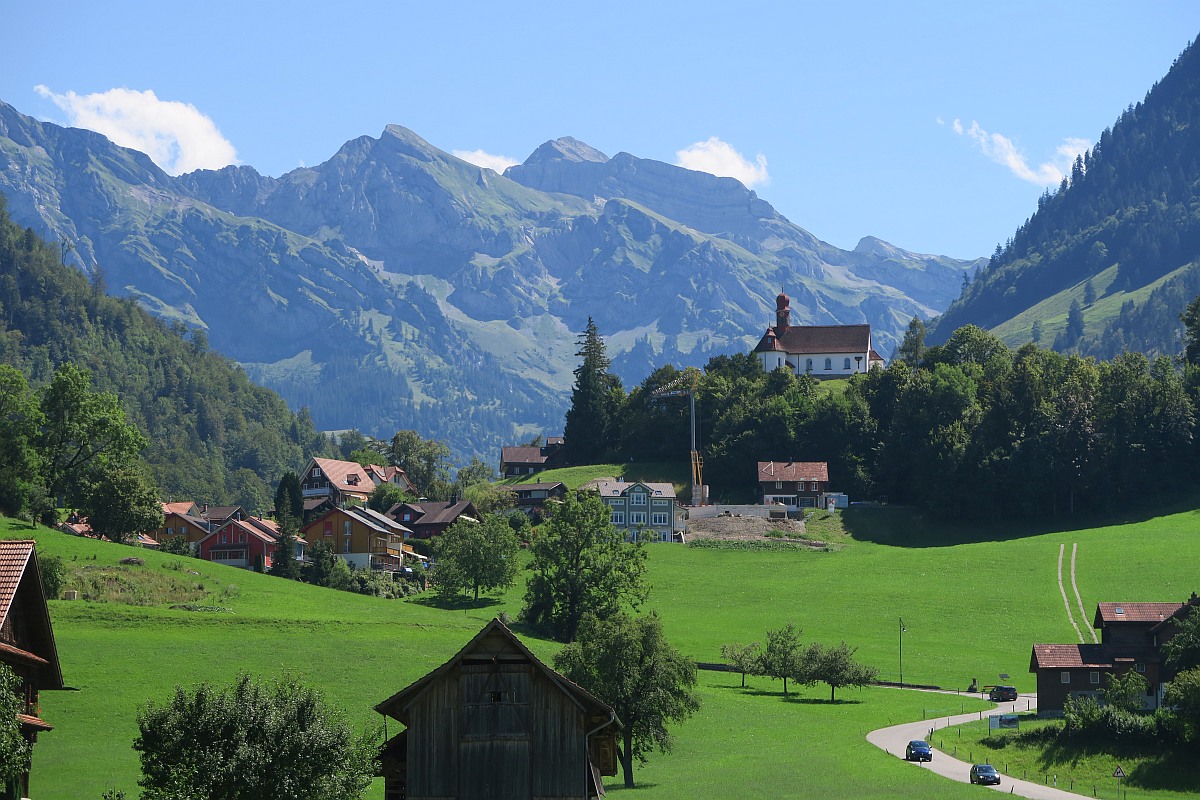 Cycling in the Lauterbrunnen Valley
Lauterbrunnen to Stechelberg is an easy family-friendly route. It is not exclusive to bikes. There are many hikers and occasionally cars drive down the road as well. But it is great to do with children, as it is flat and quite safe as well. You will encounter gorgeous views as you cycle in the valley. There is parking in Lauterbrunnen for your car or you can rent bikes in the town. The route there and back is 8.5 km.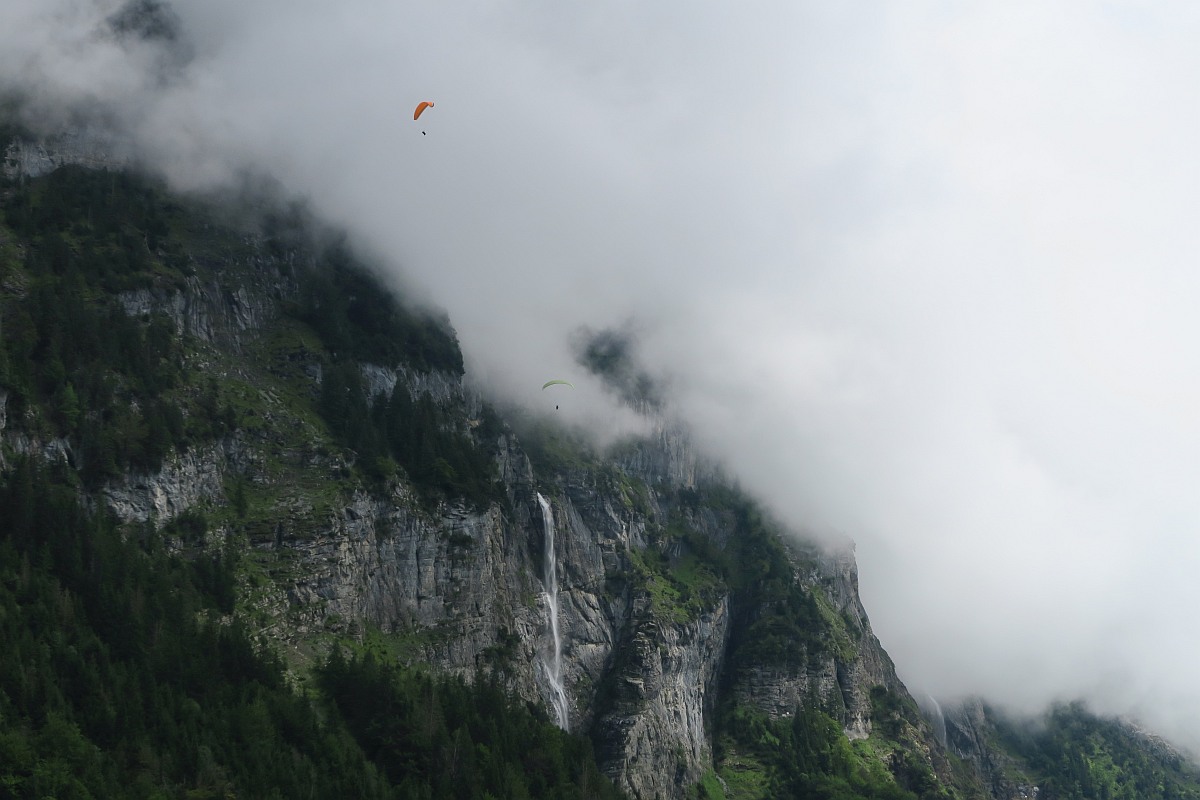 Did you like this post? Why not PIN it?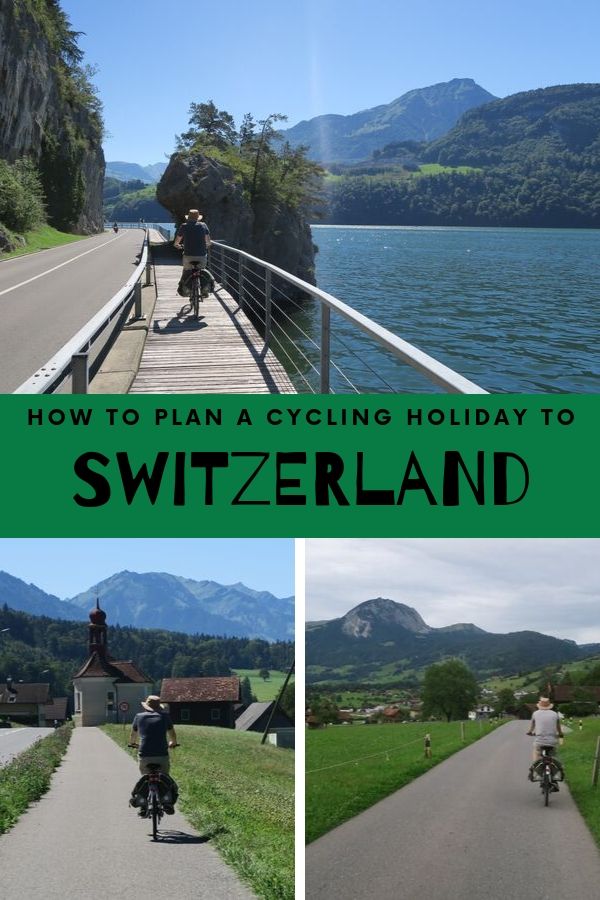 Enikő
Hey, I'm Enikő! I'm currently an au pair and I want to share my experiences with you. I've travelled a lot in the past years. I'm gonna teach you how to settle in to a new country and get free accommodation anywhere in the world. Circle Enikő on Google+!