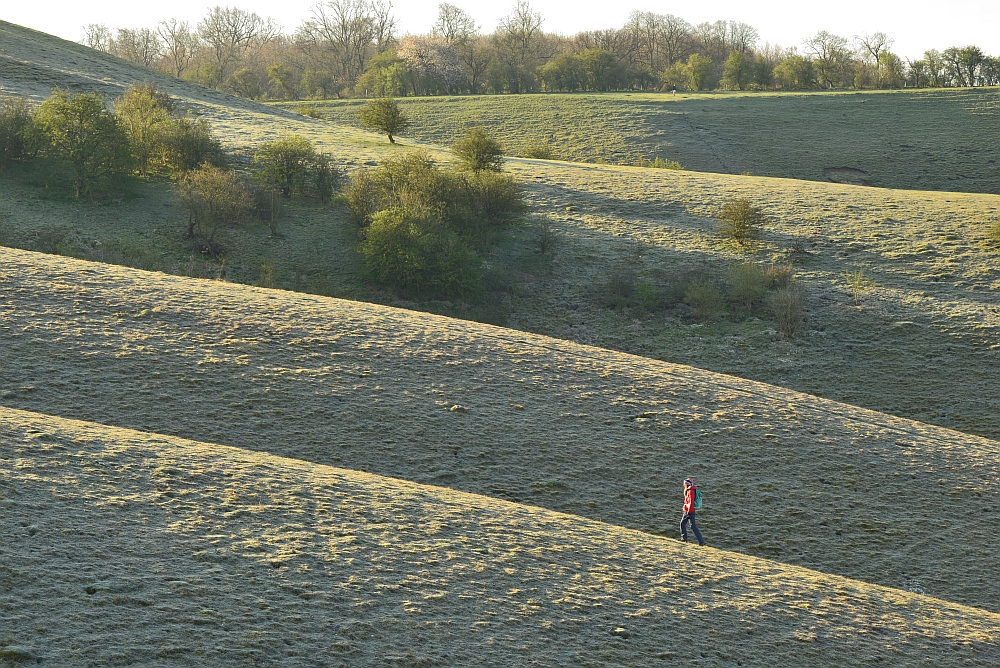 I think we found our new favourite spot in the Chilterns. We visited Barton Hills in the spring on a Sunday morning around 7 am. It was one of those chilly mornings when it froze overnight and there was some frost on the ground. The area was so peaceful. We only saw a couple of other people out, mostly joggers and dog walkers. Since moving to Bedfordshire we explored many hidden gems in the area. Rushmere Country Park, Ivinghoe Beacon and the Kensworth Quarry are all special to us for different reasons. Now Barton Hills is also added to our favourite local spot list. It is a place where we would come to chill in a hammock and enjoy a picnic. Just relax and unwind in a peaceful environment. Listen to nature: the birds singing and spring water flowing.
Barton Hills National Nature Reserve
Barton Hills are situated near the village of Barton-le-Clay in the English county of Bedfordshire. The whole site is open access, and there are a number of footpaths throughout. A large part of the area is managed by Natural England as a national nature reserve. The reserve is also designated as a Site of Special Scientific Interest.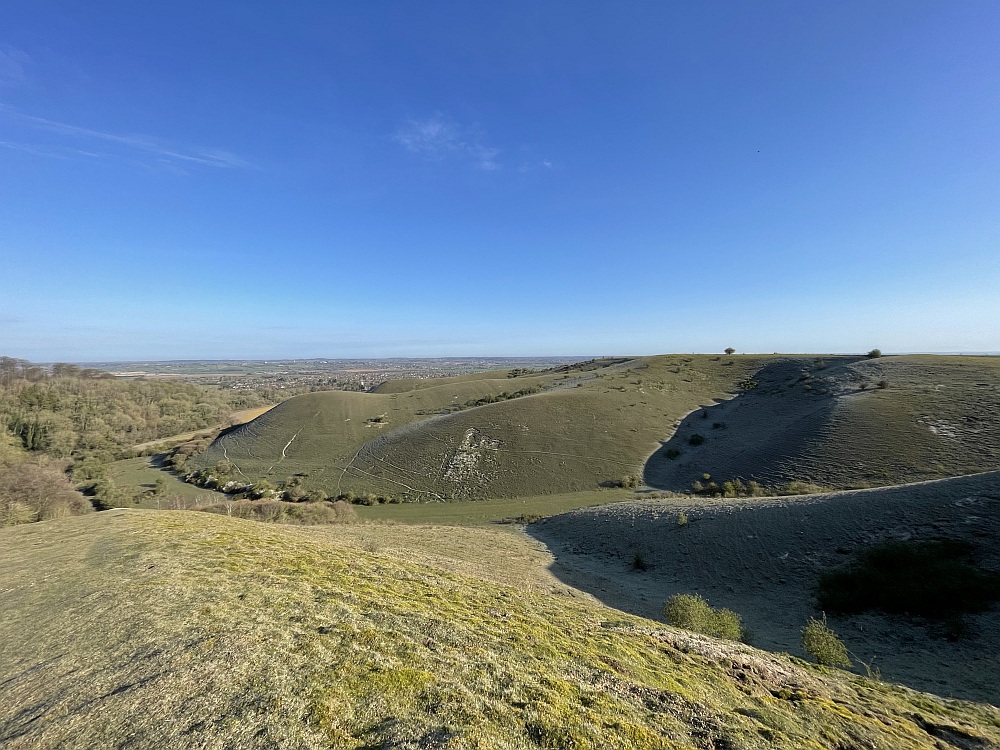 How to get there
Public Transport: Take the train to Luton and then get bus 81 towards Bedford. Get off at "The Memorial" at Barton-le-Clay.
Parking: Parking is limited, so arrive early and be considerate. You can park in Barton-le-Clay on Church Road, (MK45 4LA) or Old Road, (MK45 4LB).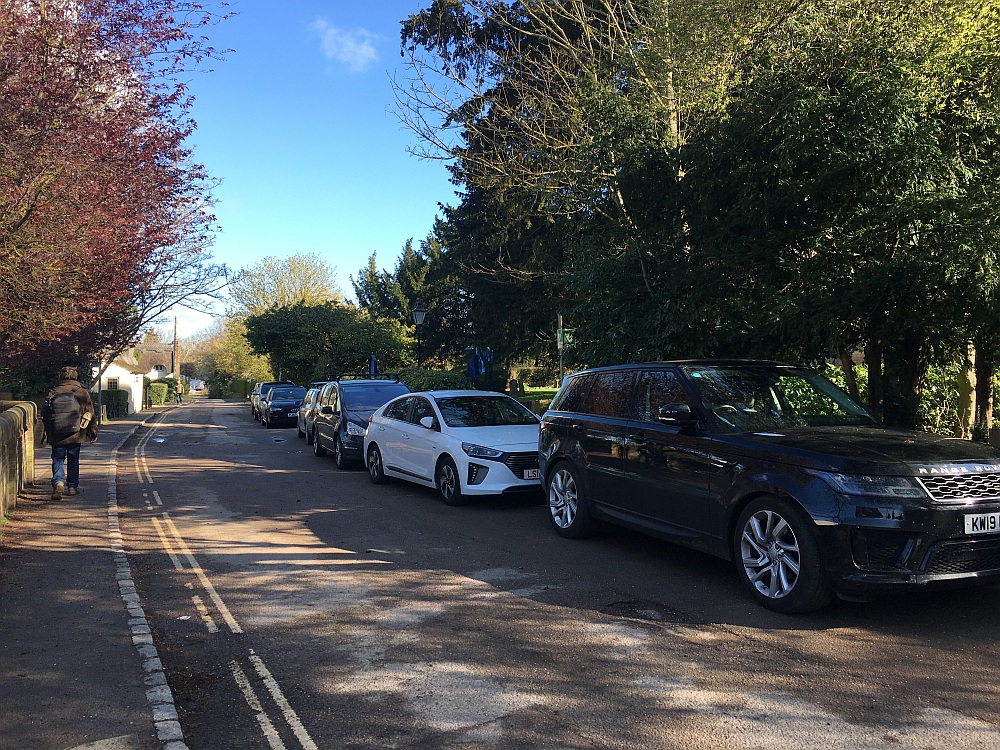 Barton Hills Map
I think the area is best explored by just wandering around without taking a specific route. But you can see out track from our first visit.
Our Barton Hills Walk
We parked on Church Road and headed up the hills. We were soon greeted with stunning views towards Sharpenhoe Clappers, which we visited a few weeks ago. Towards the other direction is Pegsdon Hills, which is another lovely area for a walk and observing wildlife.
Along the top of the hill, we found some benches, which were a great place to stop for a hot drink from our thermos and admire the scenery. While sitting there, we spotted several red kites and even hares.
We soon moved on and made our way down on a steep, slippery track to the spring.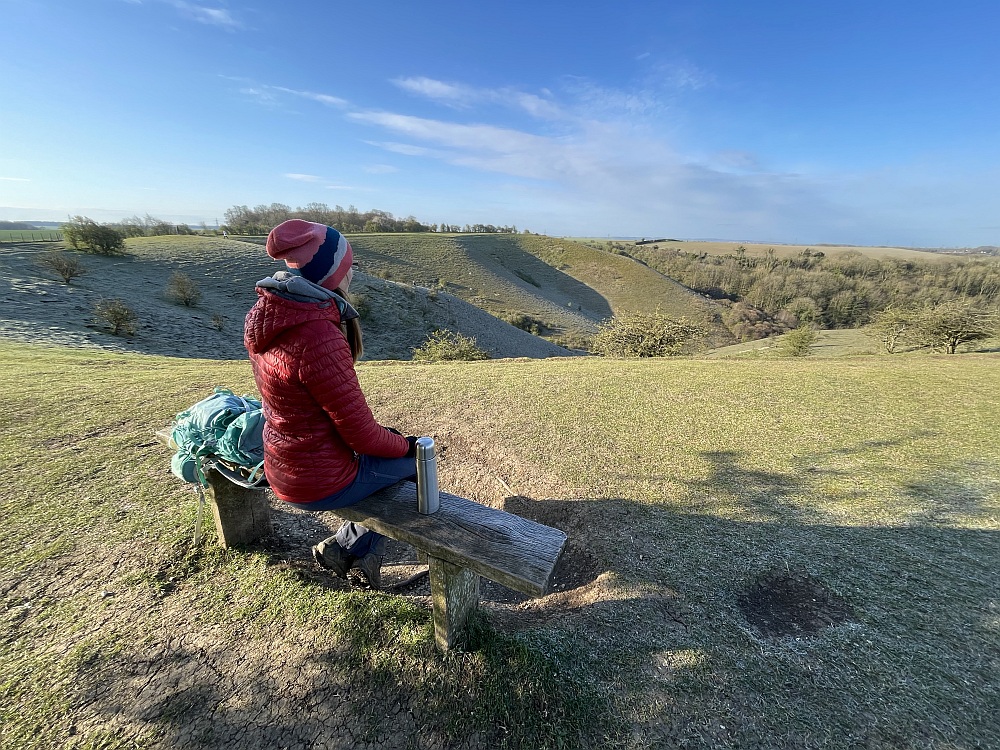 Barton Springs
At the foot of Barton Hills is Barton Springs. It starts life as a shallow stream and becomes a chalk stream river. The water is very shallow and clear. Looks inviting for a paddle on a hot summer day. Collecting fresh pristine spring water is the perfect option for our health and the health of the planet. Barton Springs is a beautiful water source and visitors often fill up their water bottles to enjoy some cold water. This place is a popular spot with families for a picnic and children playing in wellies in the water. But on the early April morning, when we visited, we had the place to ourselves.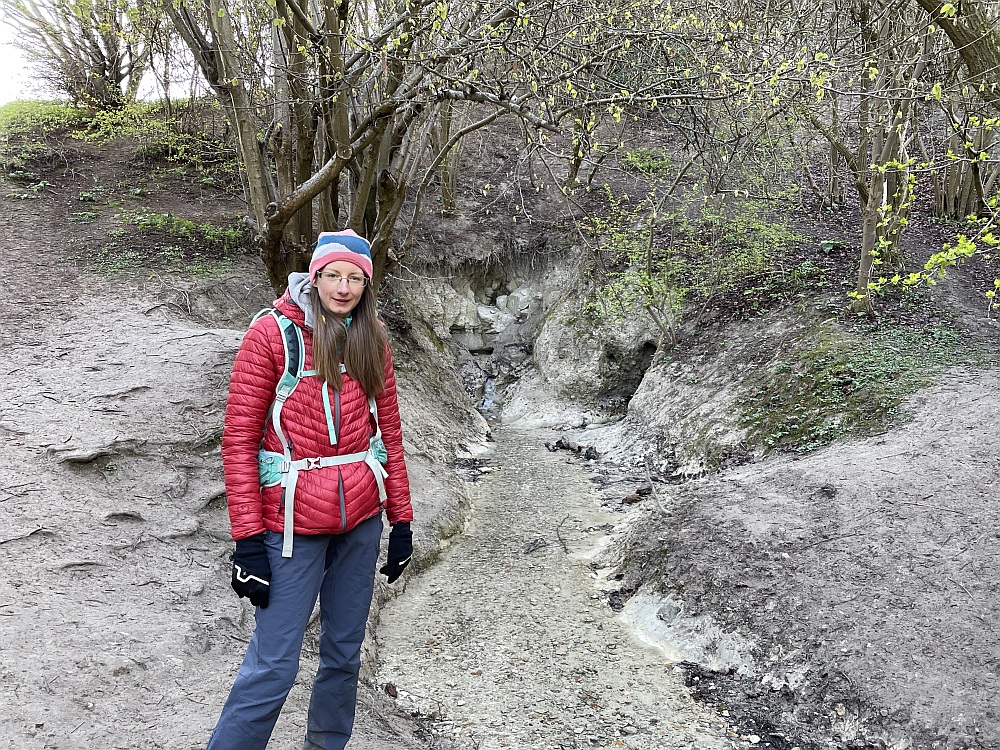 Wildlife
The best time to visit the reserve if you want to see lots of wildflowers is between April and August. This area is the main site in Bedfordshire for the Pasque flower. Other plants are field fleawort rock rose and scabious. In the summer you can also see lots of butterflies. Also, keep an eye out for mammals like stoats, weasels and hares. Bird lovers and photographers can take stunning images of red kites.
Facilities
There is no designated car park or toilets. You can find pubs and cafes nearby in the village of Barton-le-Clay.
Enikő
Hey, I'm Enikő! I'm currently an au pair and I want to share my experiences with you. I've travelled a lot in the past years. I'm gonna teach you how to settle in to a new country and get free accommodation anywhere in the world. Circle Enikő on Google+!