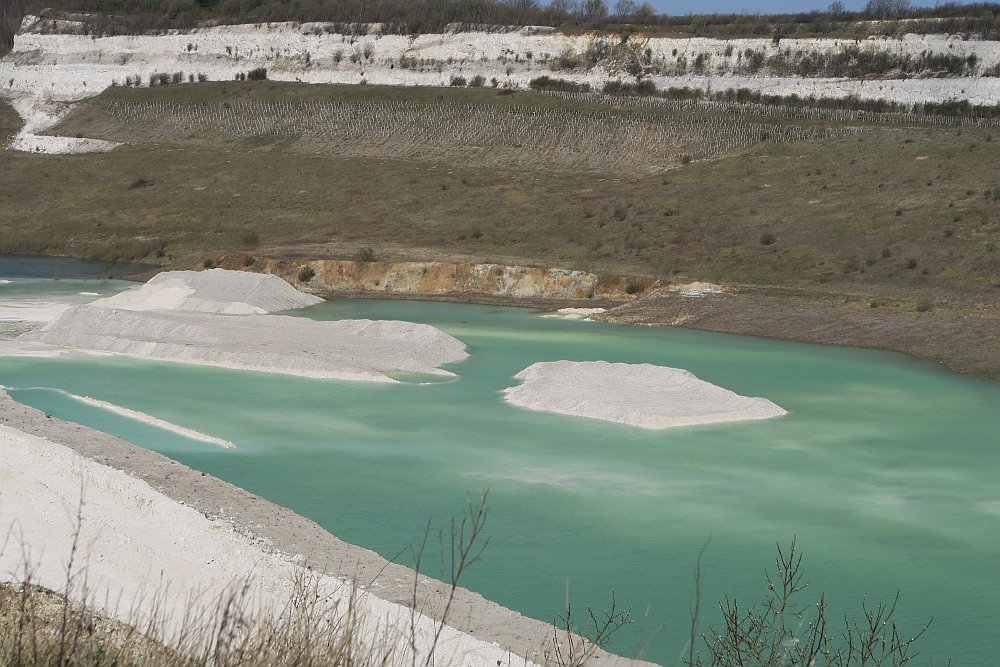 I recently discovered a hidden gem in Bedfordshire, which is easily accessible and offers a viewpoint to a unique sight. Kensworth Quarry is private land and a working chalk extraction site, but there is a public footpath around the area, which allows walkers to admire the beautiful turquoise water and small islands. It almost looks like somewhere in the tropics, and some might find it inviting for a swim. But of course, this is not an option for many reasons. It would be very dangerous to get any closer to a working quarry, especially to swim in water full of chemicals. There are several warning signs, which remind you that entering the quarry is dangerous and it is private property. But the Kensworth Quarry Circular walk is definitely worth doing if you want to experience this unique sight and have a peaceful time.

It is much quieter than some of the nearby places like Ivinghoe Beacon or Rushmere Country Park.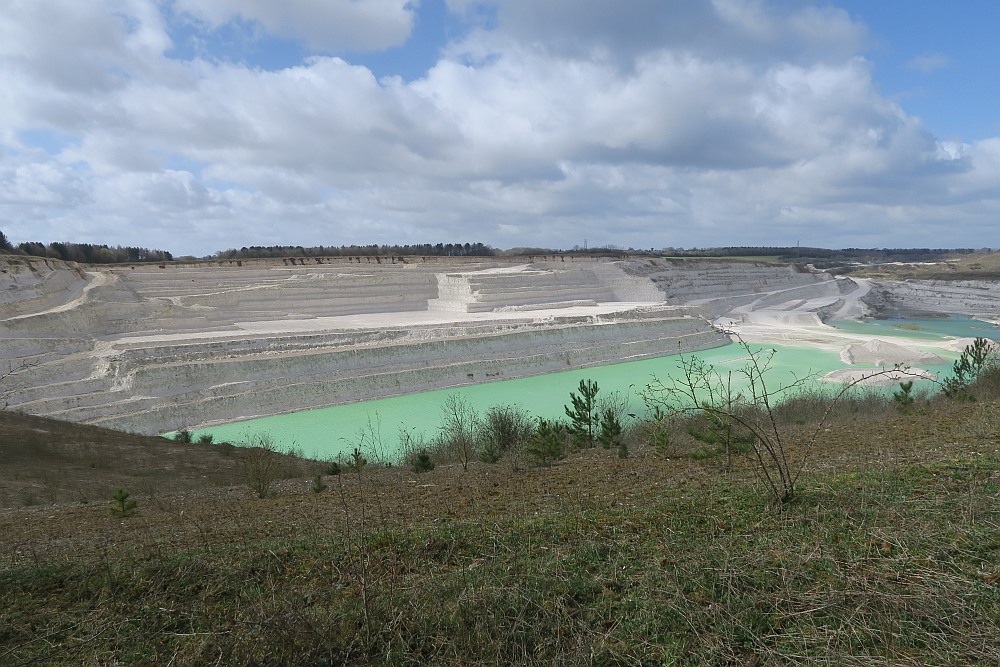 How to get there
By public transport: Take the train to Luton and then change for bus B towards Downside. Get off at Mayfield Stores and walk 10 minutes to reach the start of the trail.
Parking: The closest parking is at Mentmore Park Car Park (LU6 3NW) It fits 8 cars and it's free. A bit further away is the National Trust Dunstable Downs Car Park. You will need to pay £2 for parking here, but there is plenty of place and facilities as well.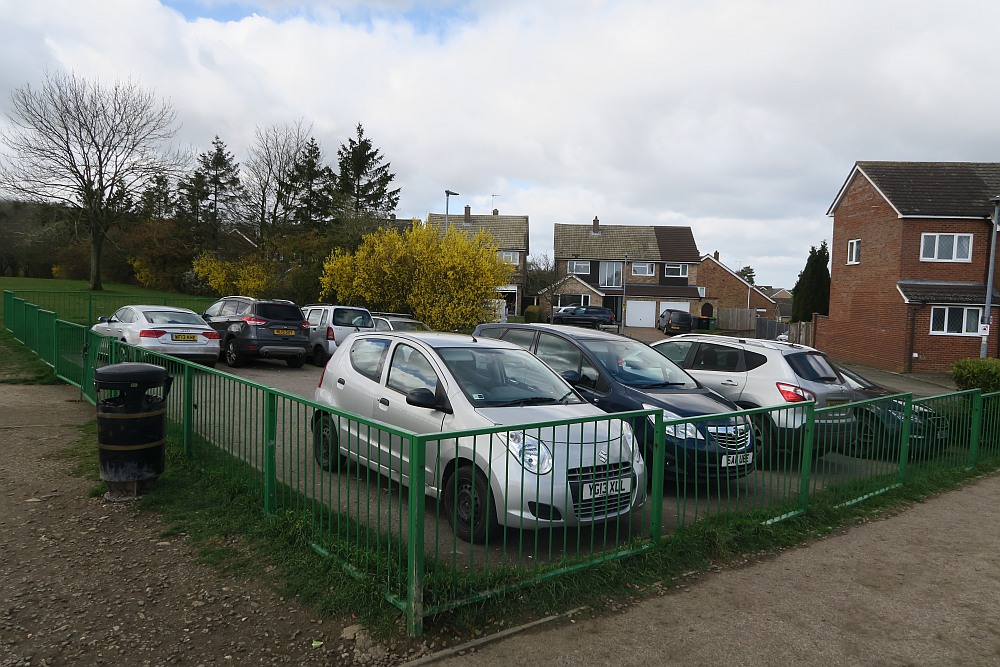 Kensworth Quarry Map
You can download my GPX track for your Kensworth Quarry Walk.
Kensworth Quarry Circular Walk
Terrain: The path is quite obvious, a bit hilly and there are some steps along the way. Suitable for children to walk, but not with a pushchair.
Distance: The circular walk is 6 km with 167 m elevation gain. It should take about 1,5 hours.
We used the Mentmore Park Car Park, so this walk is based on that. But it isn't far to get on the trail from the Dunstable Downs car park either.
From the car park, we walked up the hill and decided to go right leaving the highlight for the end of the trip. (If you just want to see the turquoise water and not do the whole circular walk, then you should go left and you will reach the Quarry within a few minutes.)
Our journey went through a woodland. The path was still muddy, so wellies or boots are recommended. We saw a jay and a green woodpecker, which caused some excitement.
We did a little short cut, by going through the Kensworth Quarry Nature Reserve.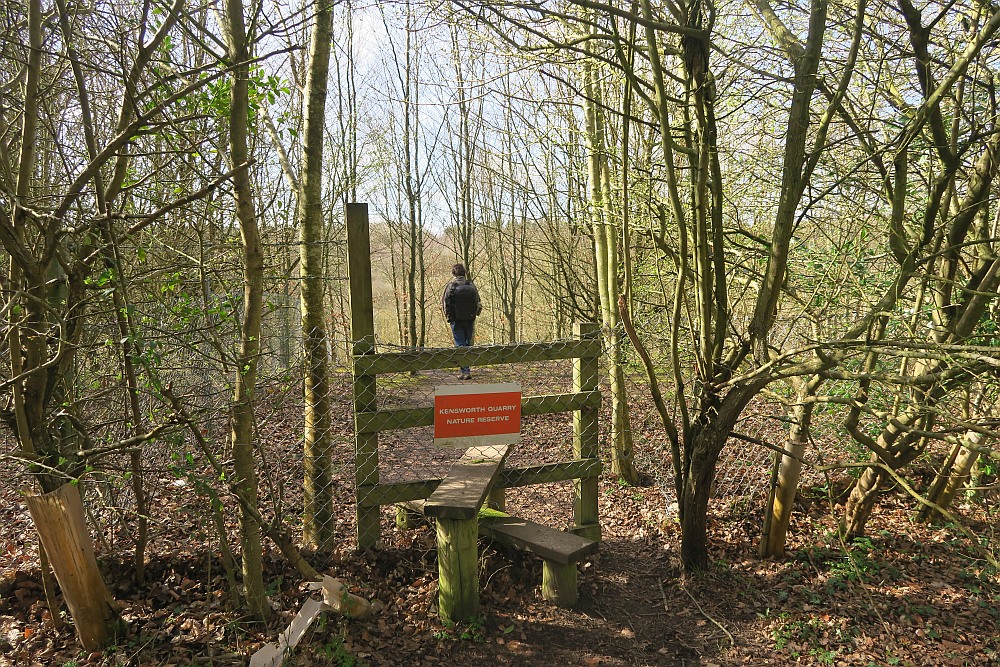 We soon reached a road. After crossing we had the option to walk through another woodland or through a field. We walked by the field and enjoyed the sunny weather.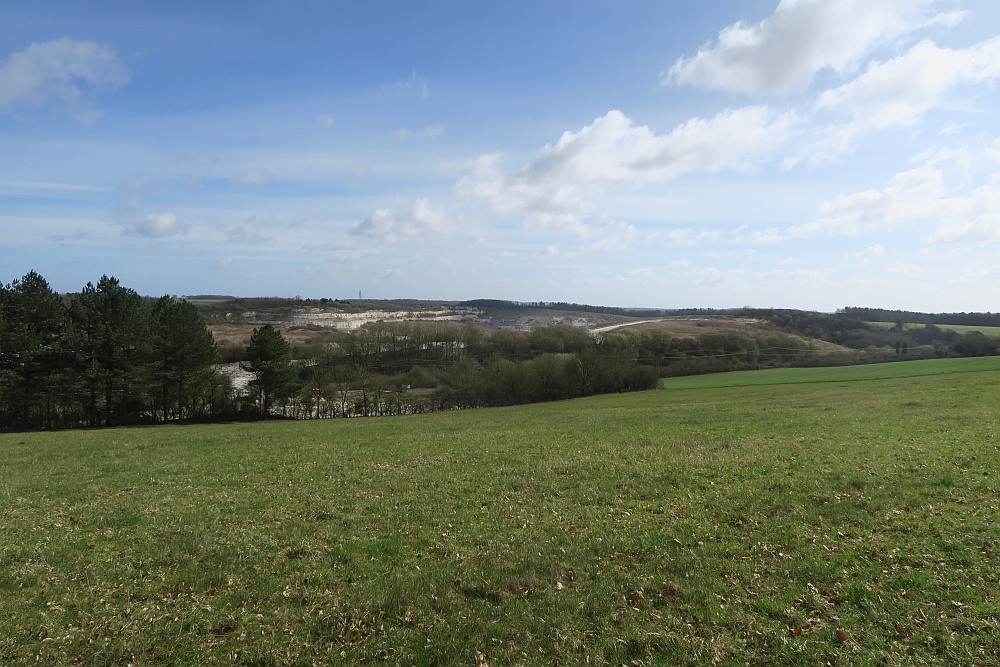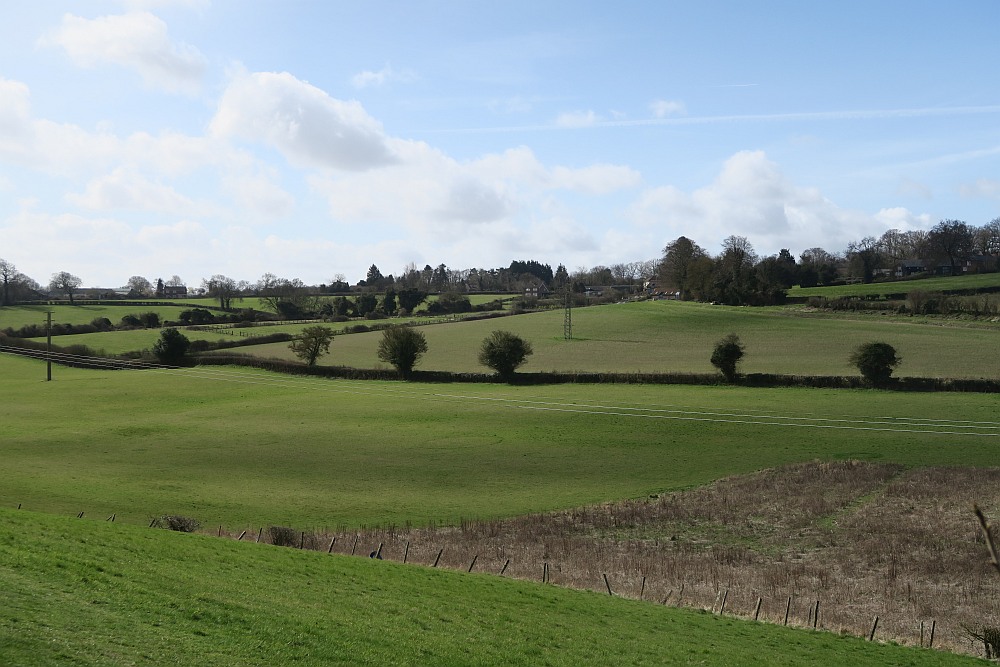 After some steps and another short section is a woodland we finally reached the highlight of the walk. I didn't edit my photos! This really is the colour of the water! So stunning and unique to see this on a walk in Bedfordshire!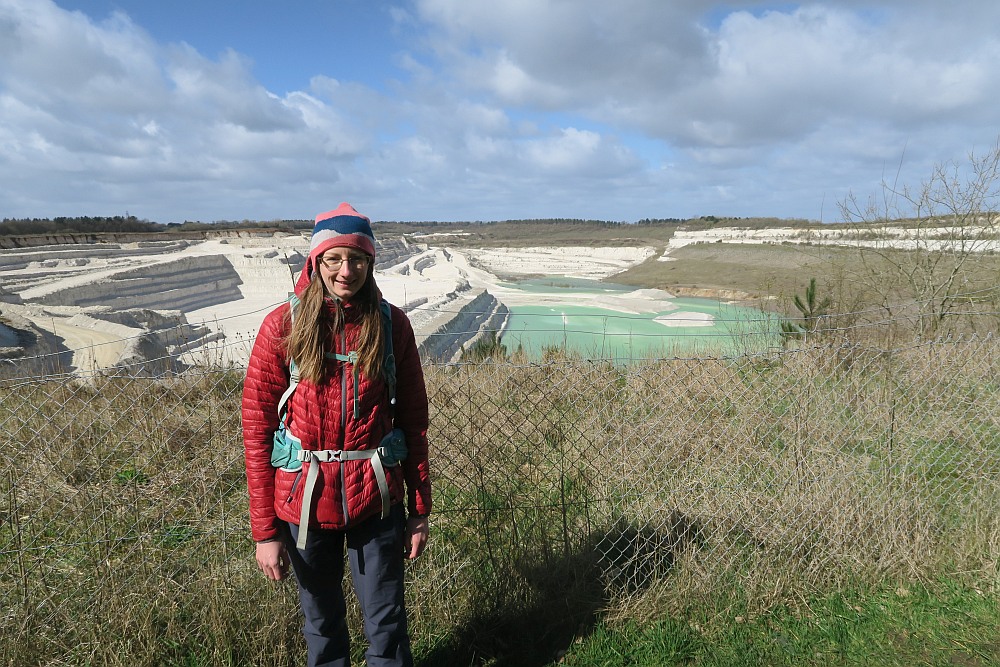 I especially enjoyed spotting the little island emerging from the water.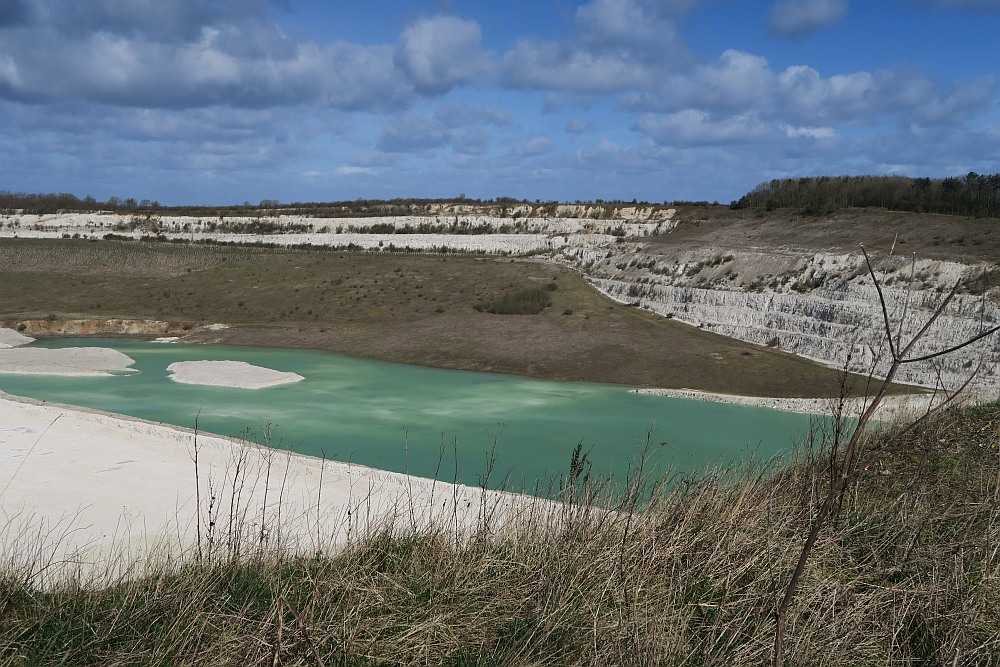 Facilities
If you use the Dunstable Downs Parking, then you can use the National Trust facilities. There are toilets and a cafe.
At Mentmore Park Car Park there is a playground for children, but no toilets or cafe.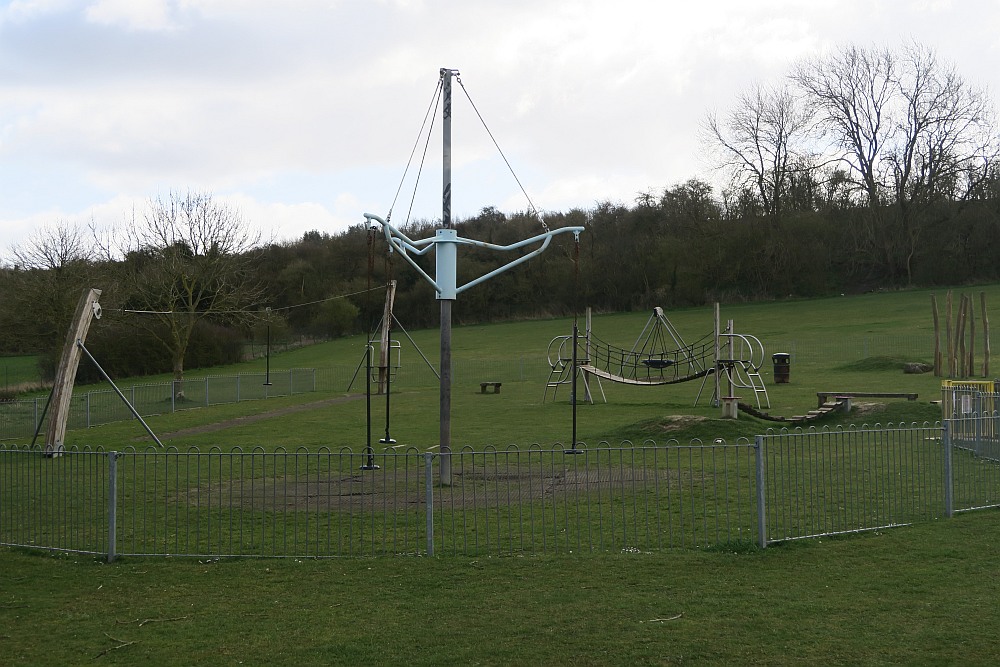 Follow me on Instagram for more photos.
Enikő
Hey, I'm Enikő! I'm currently an au pair and I want to share my experiences with you. I've travelled a lot in the past years. I'm gonna teach you how to settle in to a new country and get free accommodation anywhere in the world. Circle Enikő on Google+!