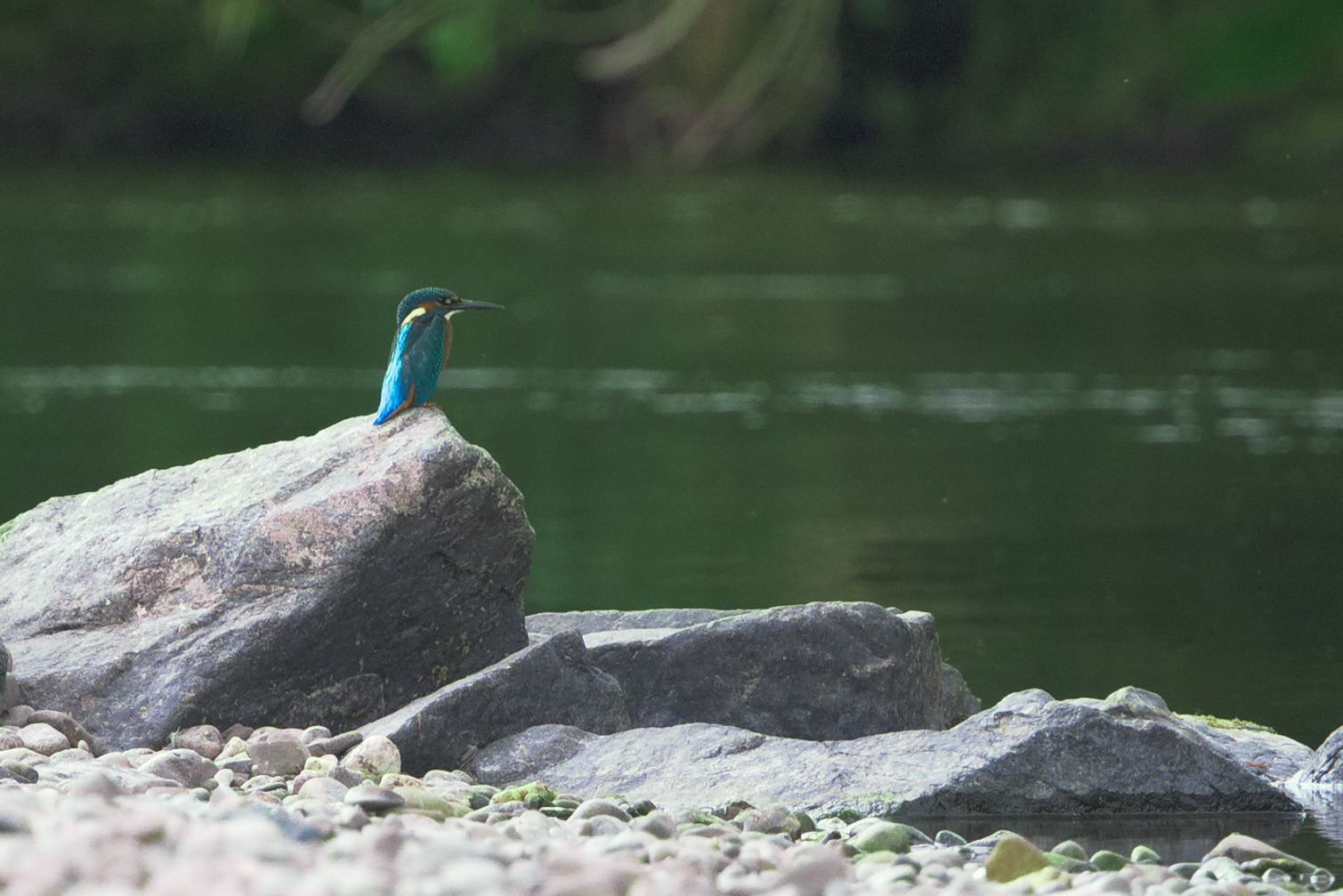 Canoeing the River Wye has been on my list for a while. I heard it was a one of the best UK canoe trip locations. We have tried canoe camping previously when we paddled down the Thames and we also went on a canoe trip from Rushden Lakes. Those trips were only for a night and we thought we were ready for a new challenge and could try a longer trip. Luckily the river Wye has some camping options along the way. Hereford Canoe Hire had some great suggestion regarding campsites and routes. We decided to do the Glasbury to Lucksall section over 4 days, to give us the chance to take each day easy and really slow down. This way we could enjoy the serene atmosphere this area has to offer.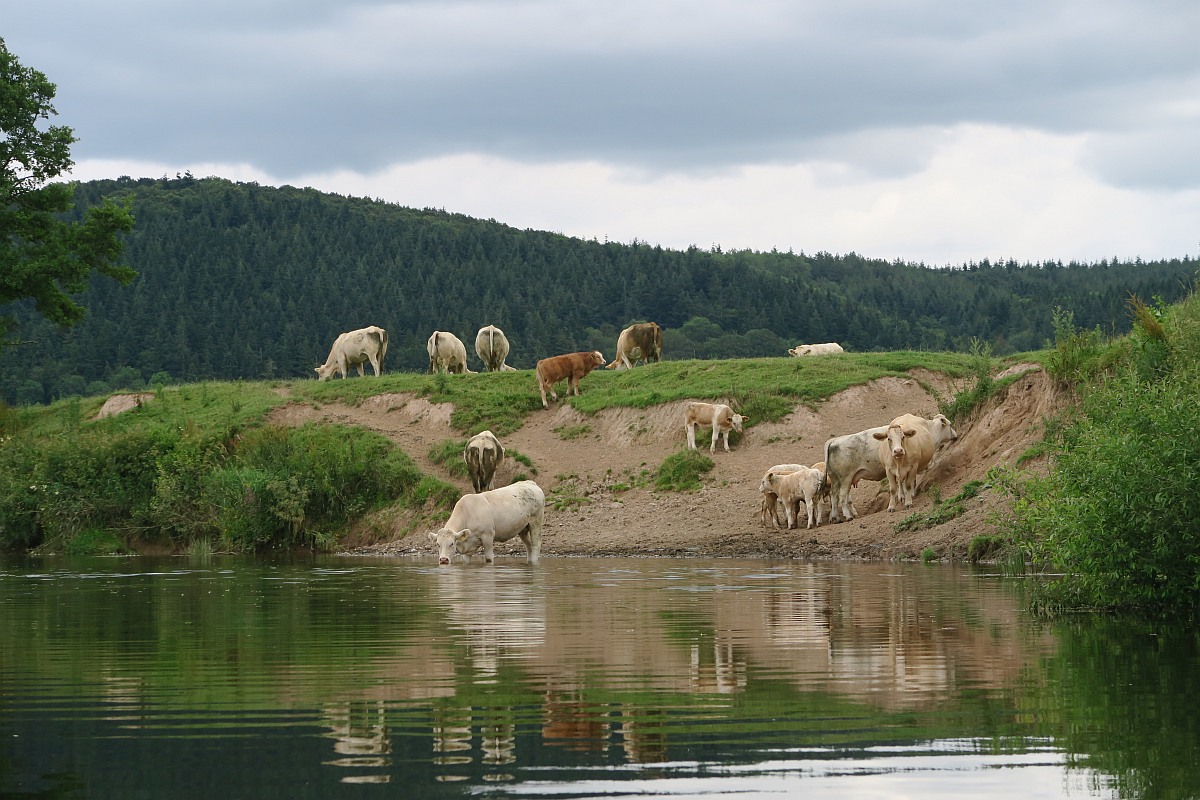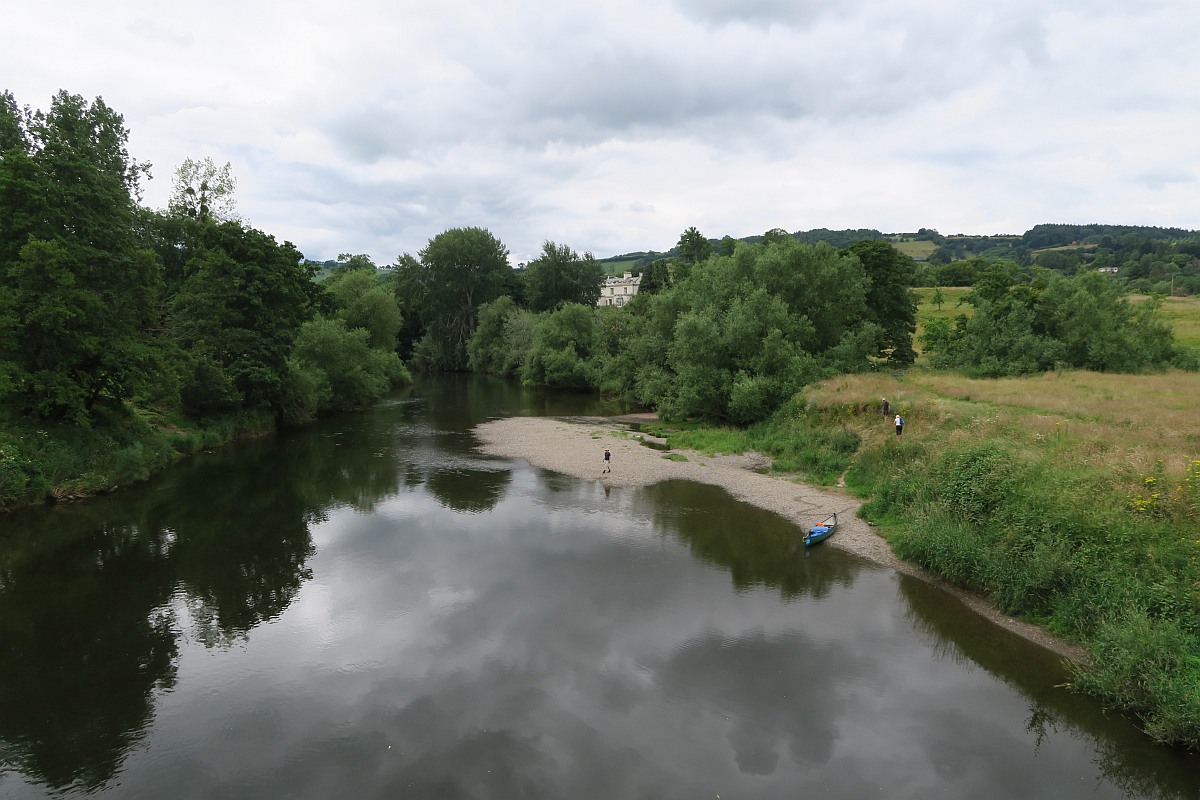 Canoeing the River Wye
On a typical day down the river, we got up early as we like to be the first paddlers on the river. As it turned out this section of the river isn't very busy, especially on weekdays, so we didn't see many canoeists out there during the trip. We normally paddled for a few hours trying to spot wildlife along the way. We usually stopped for lunch around noon. If there was a chance, then we bought pre-made sandwiches the day before. But some places didn't have shops, so then we used our jetboil to heat up our camping food. We normally paddled a few more hours in the afternoon and then set up camp at a river Wye campsite early evening. For dinner, we normally cooked camping food with our Jetboil.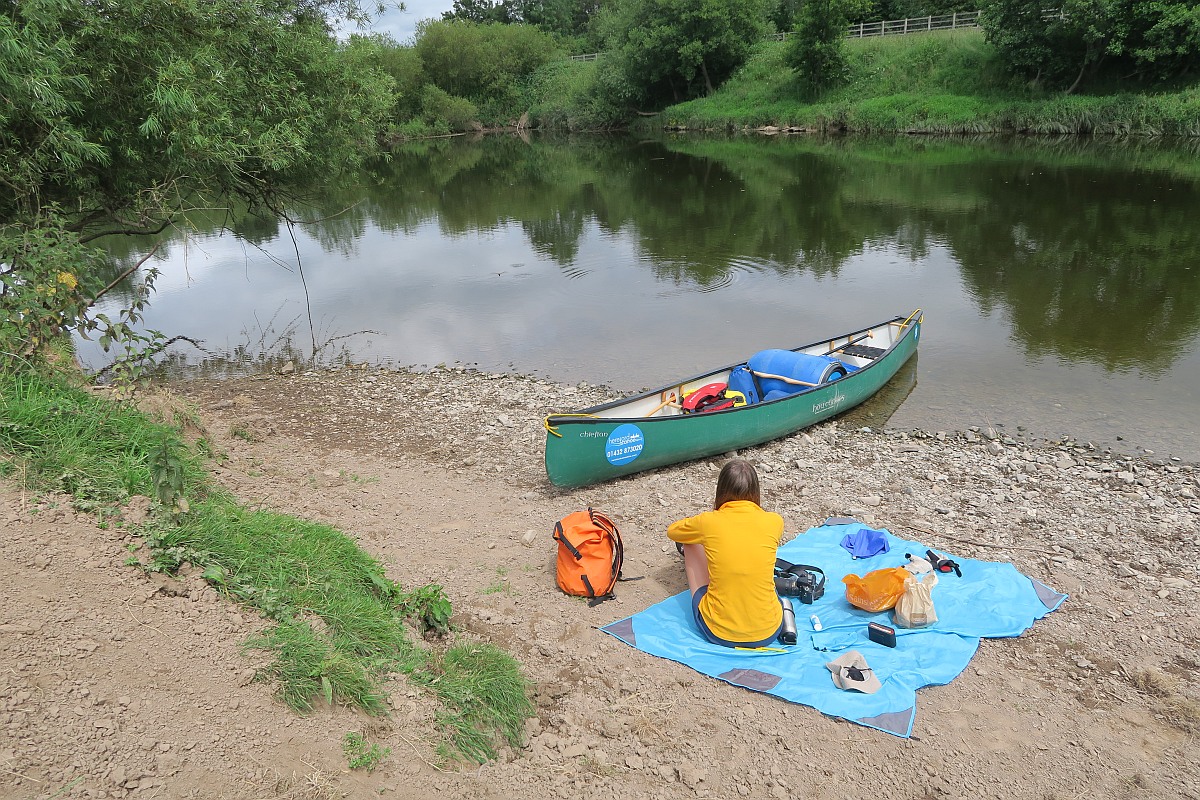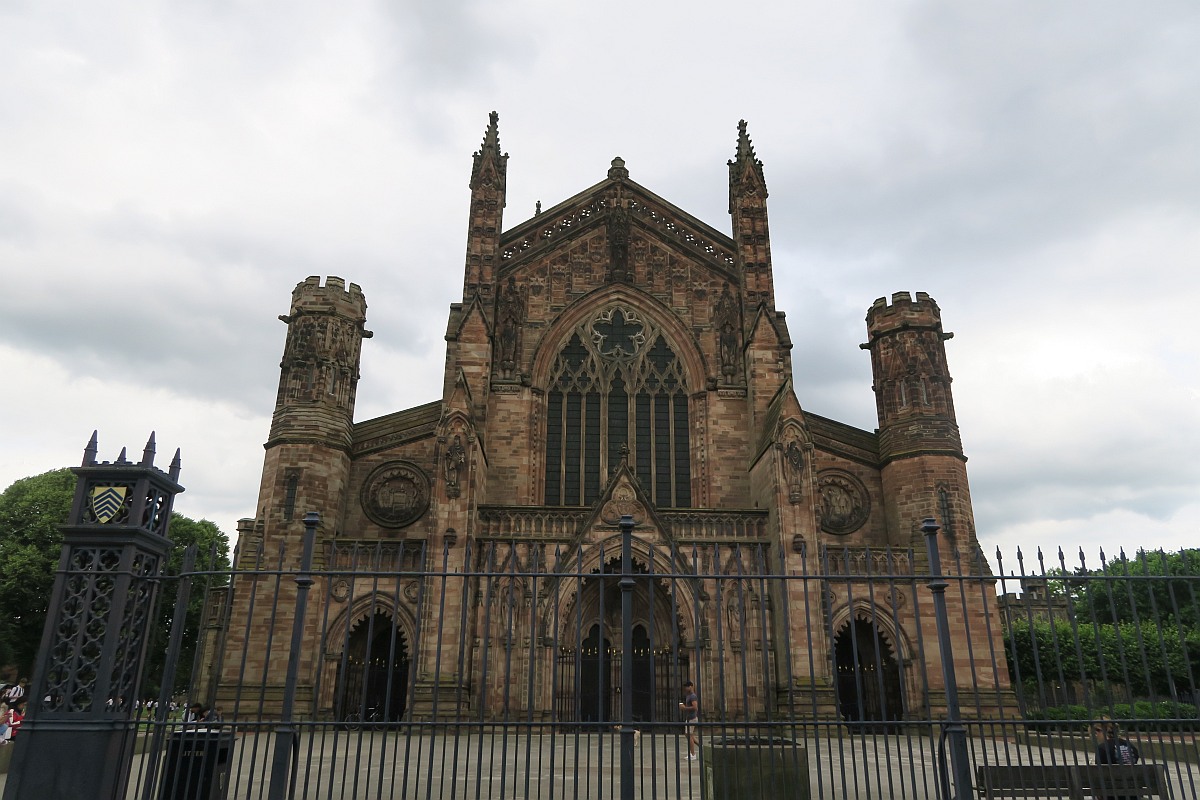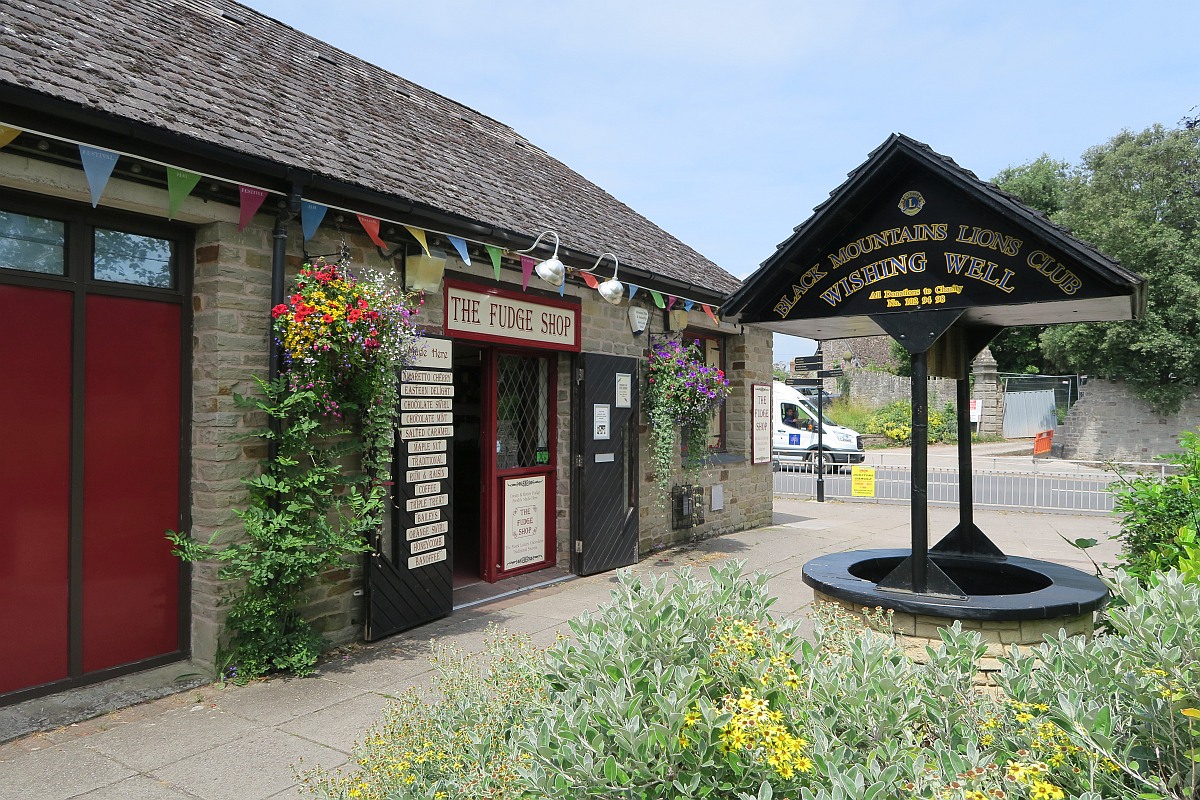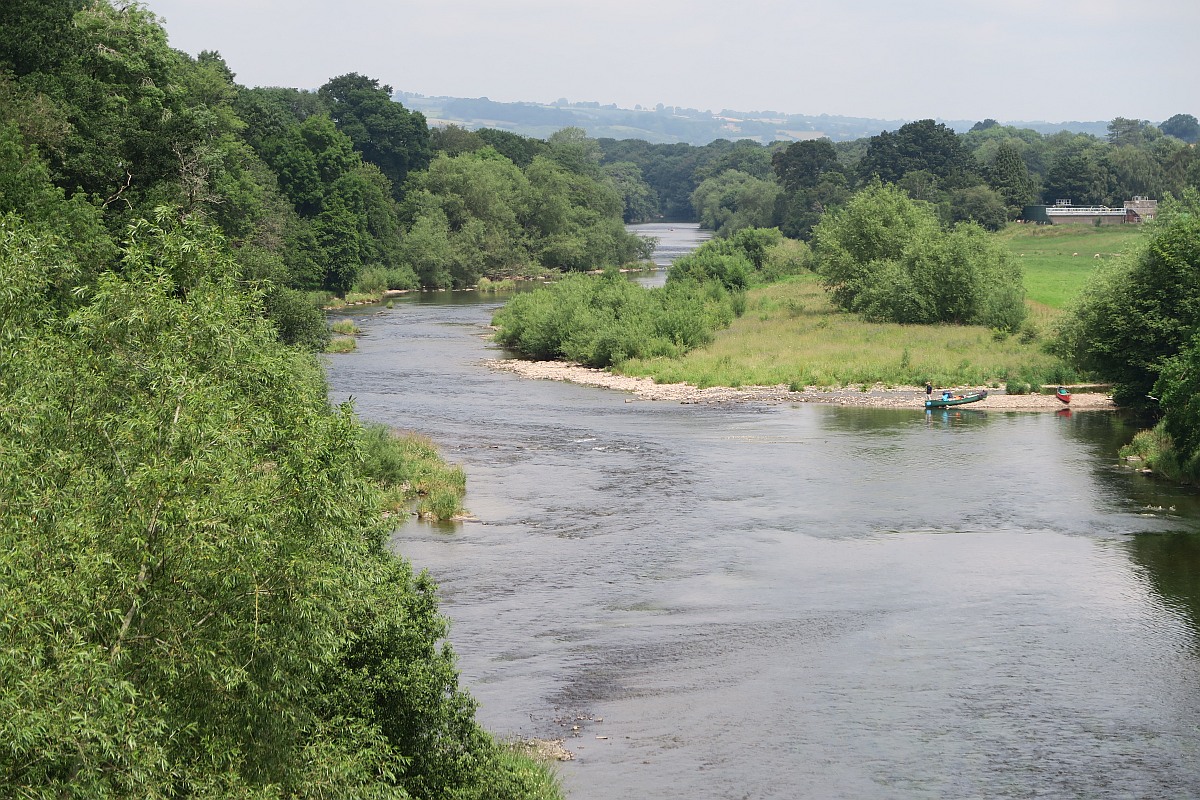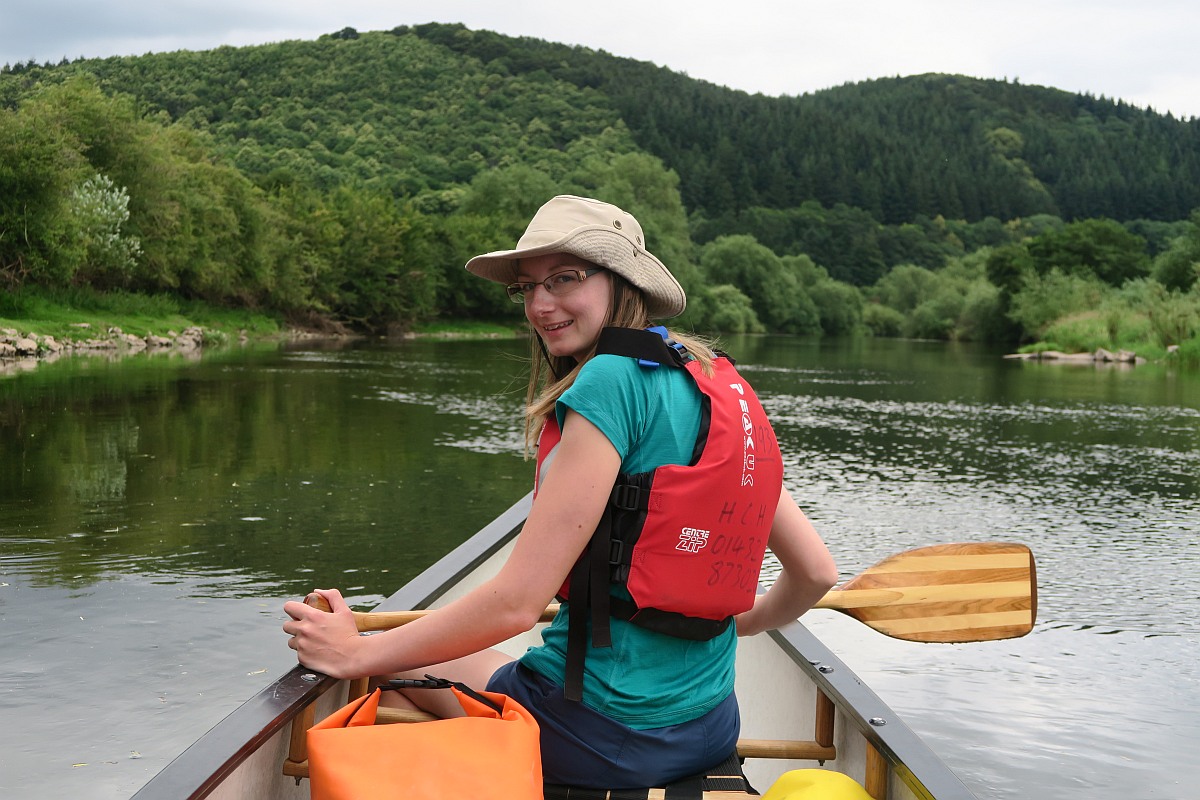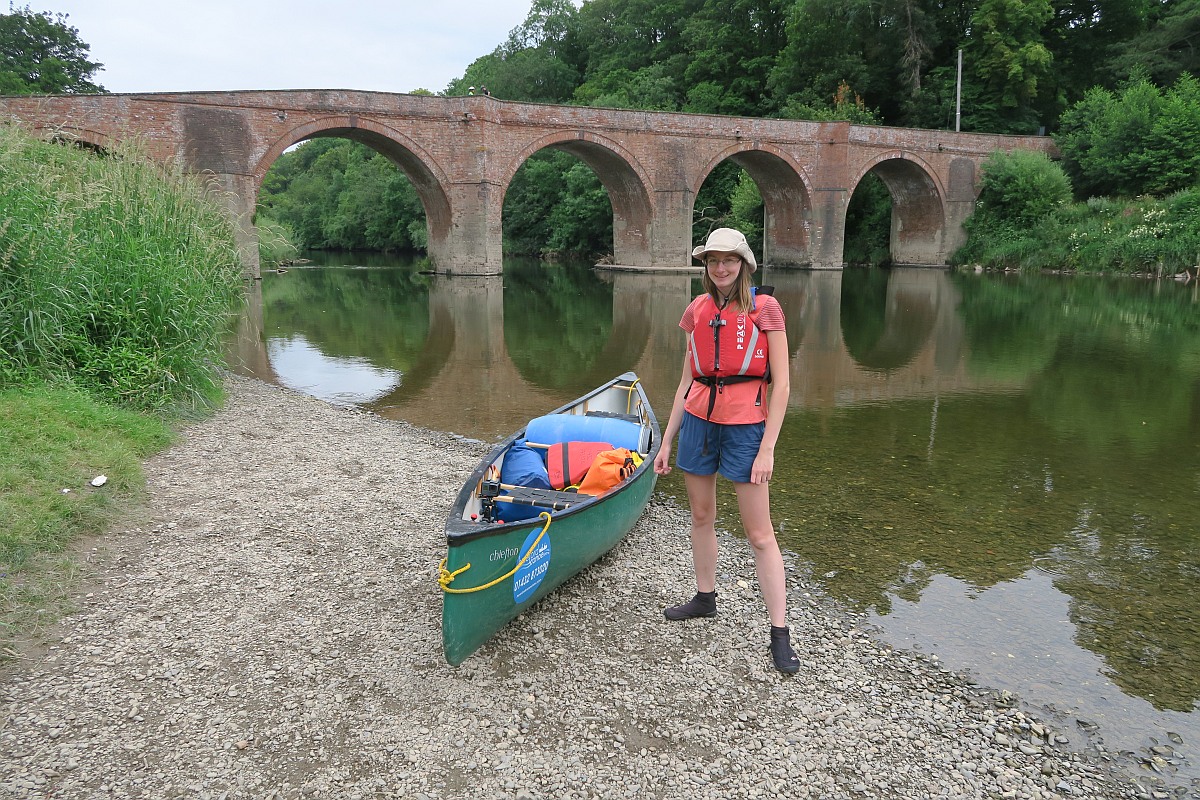 The highlight of the river Wye canoe trip: Seeing lots of kingfishers along the way.
Who do I recommend this trip: Great trip for people who want to disconnect from technology and get close to nature. The river Wye is a very peaceful place, where often you can only hear birds singing and water flowing.
Child-friendly: This trip can be suitable for children as well. You can choose a shorter trip on the river Wye if you don't feel confident going on an overnighter with little ones.
Starting point: We started from Glasbury, but you can plan your own journey based on your needs.
Duration: We covered 70 km over 4 days from Glasbury to Lucksall.
Price: £55 – per canoe per day, which includes all the equipment you will need and transport as well. The only additional costs are your accommodation and food.
Difficulty: Easy – we chose short paddling distances for each day, but you can cover more as well. The river Wye is relatively safe as it is mostly shallow, so there are no other boats out there. However the river is fast-flowing and there are a few small rapids along the way, Monnington Falls, which is a grade 2 rapid. We were able to inspect the rapid first by landing at a beach on the side and walking up to it. Paddling down the rapid was no issue at all and we really enjoyed it. It might be worth investing in a personal locator beacon, if you regularly go on canoe expeditions. They are designed to notify rescue services in case of an emergency.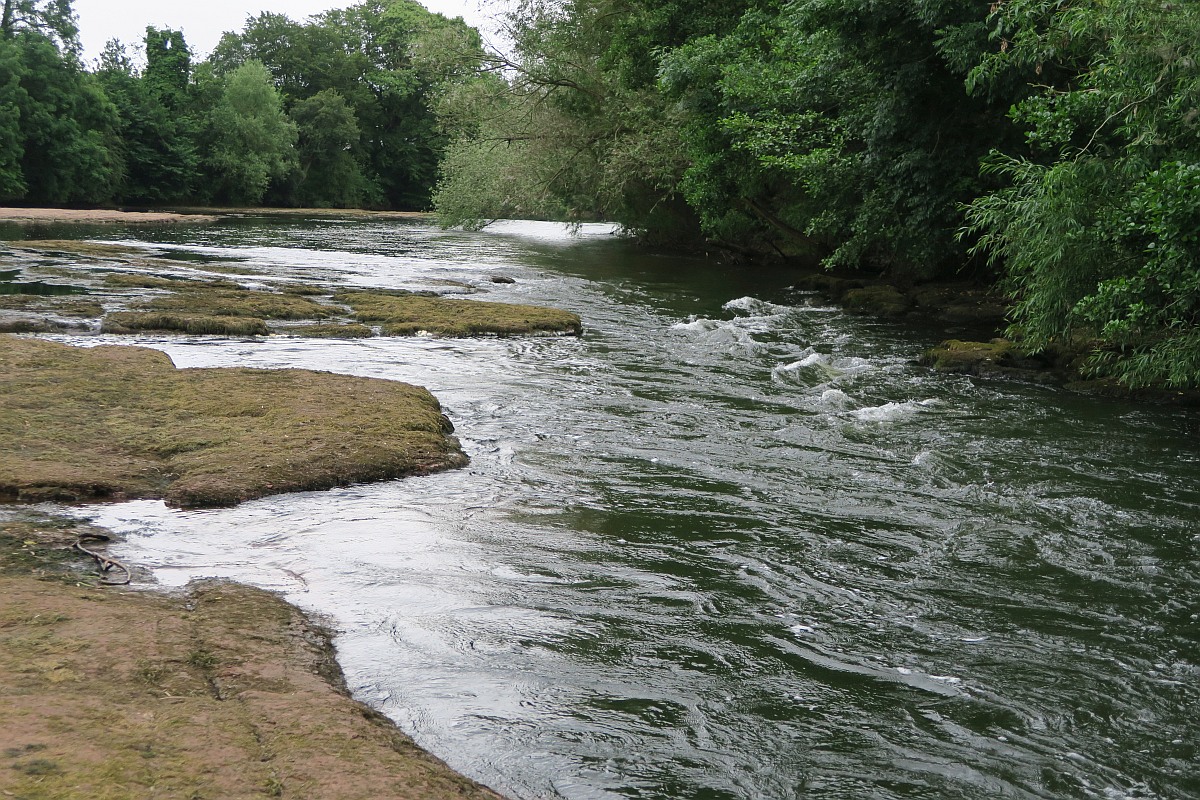 Where to book: Hereford Canoe Hire – you can e-mail or call them. They are very helpful organising trips.
River Wye camping possibilities:
It is possible to wild camp along the river Wye. There are many little beaches where you can stop and pitch up a tent. If you decide to do that please remember to leave no trace and always be respectful! Don't forget to pack all the wild camping essentials! We stayed at campsites on this trip as this gave us access to toilets, showers, drinking water and very often food as well. We booked all of the campsites ahead of time, but this is normally not necessary.
This was a cute family-run campsite. There aren't many places and the pitches are really close to each other, so there isn't really much privacy. I still liked this campsite as all pitches came with a picnic table and fire pit. There are also nice views to the river Wye and Whitney Bridge from the campsite. You will also have access to a little shop, which sells snacks, drinks and ice cream. There is also a possibility to pre-order a cooked dinner and breakfast.
Price: £8 per person per night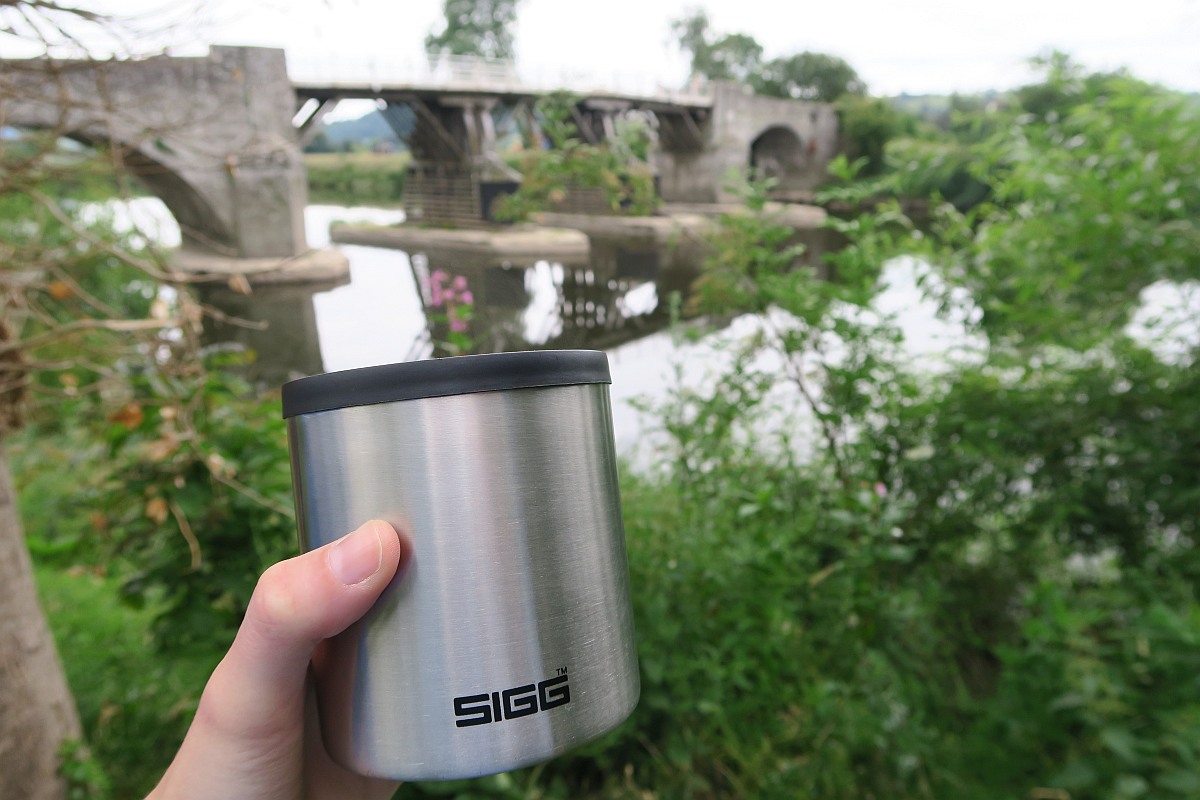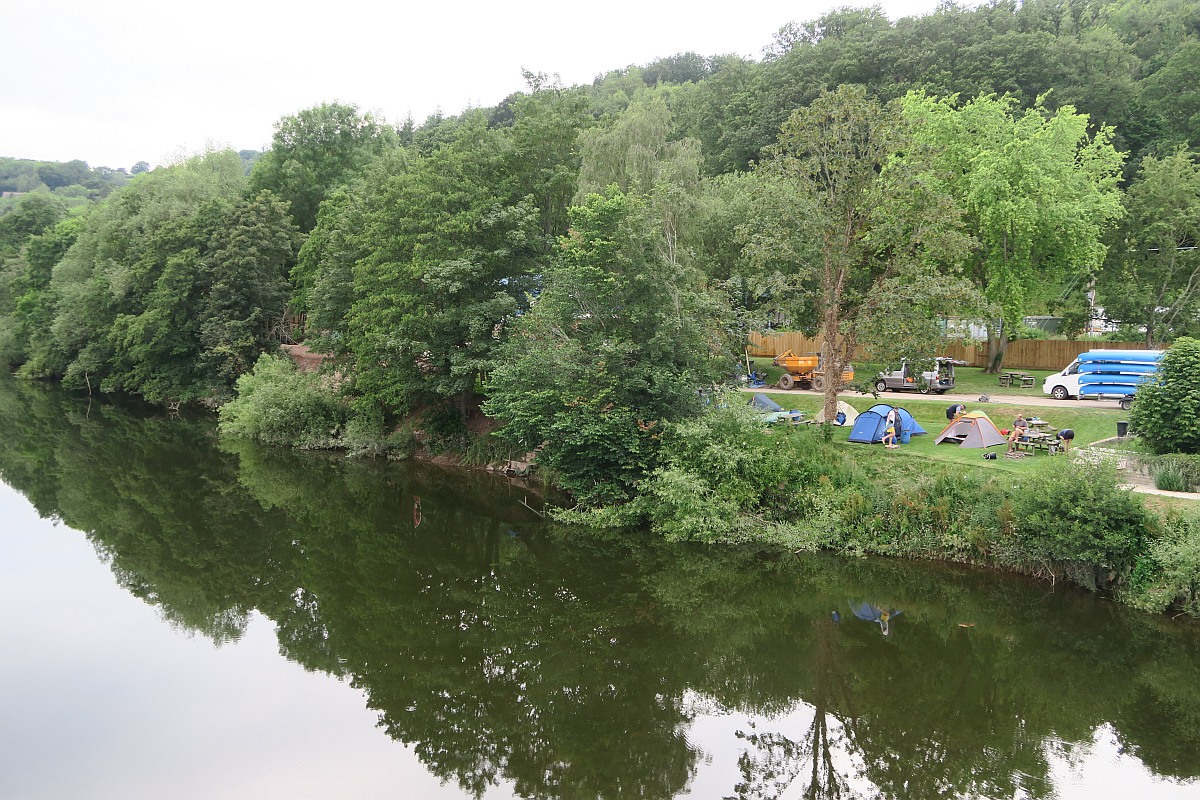 Possibly my favourite river Wye camping. It had a lot of spcae. Everyone could pitch up wherever they liked. The site has a shop, where they also sell hot food. When we arrived around 3 pm, there was no staff on site. There was a sign, which explained people can pitch up and we can pay once the shop is open, but there was no indication when that might be. We wanted to buy the hamburgers that were advertised online and waited until 6 pm to see if they would open up. We were quite hungry by this point and decided to just cook our own Wayfayrer camping food. In about half an hour the sop opened and we wished we waited a bit longer as the burgers smelled amazing!
Price: £9 per person per night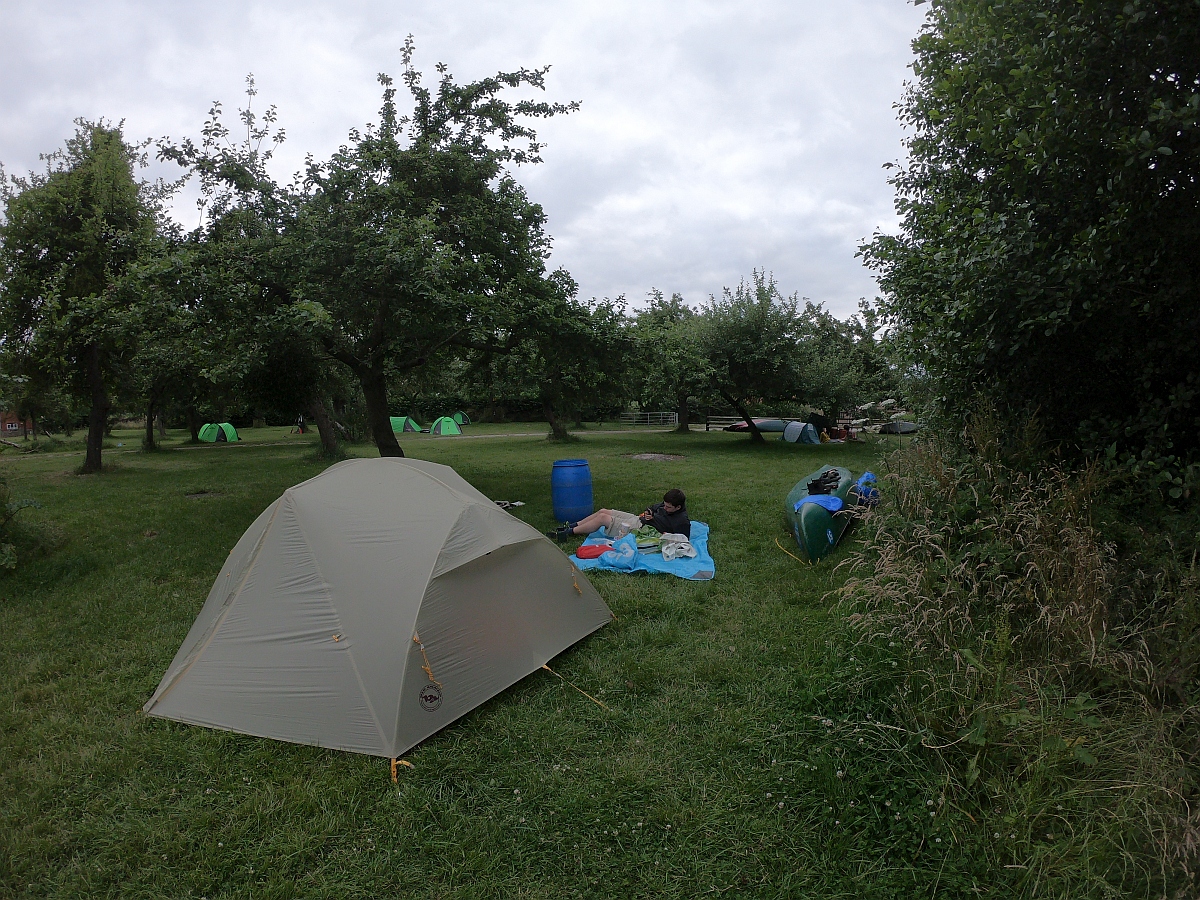 There is a big field next to the rowing club, which functions as a campsite. There wasn't much personality of the site, but the bathrooms were clean and the town was close by, so we could stock up on food.
 Price: £7.00 per person per night 
This campsite is very modern and organised. It had some nice extra facilities like a playground and washing machines, dryers. There were a few picnic tables at the tent field, which is always appreciated.
Price: £9 per person per night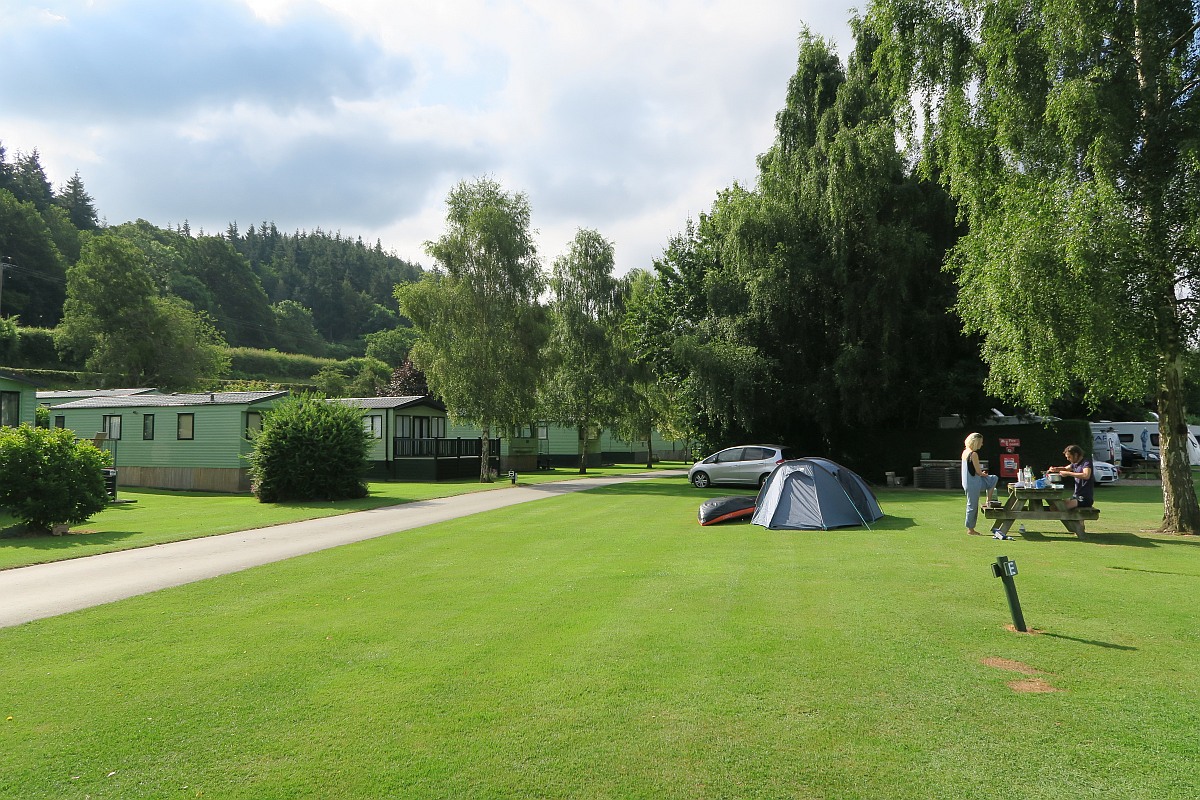 Watch my video about our River Wye Canoe Trip:

Disclaimer: Please note, we were guests of Hereford Canoe Hire,  but as always, all opinion is my own!
Enikő
Hey, I'm Enikő! I'm currently an au pair and I want to share my experiences with you. I've travelled a lot in the past years. I'm gonna teach you how to settle in to a new country and get free accommodation anywhere in the world. Circle Enikő on Google+!