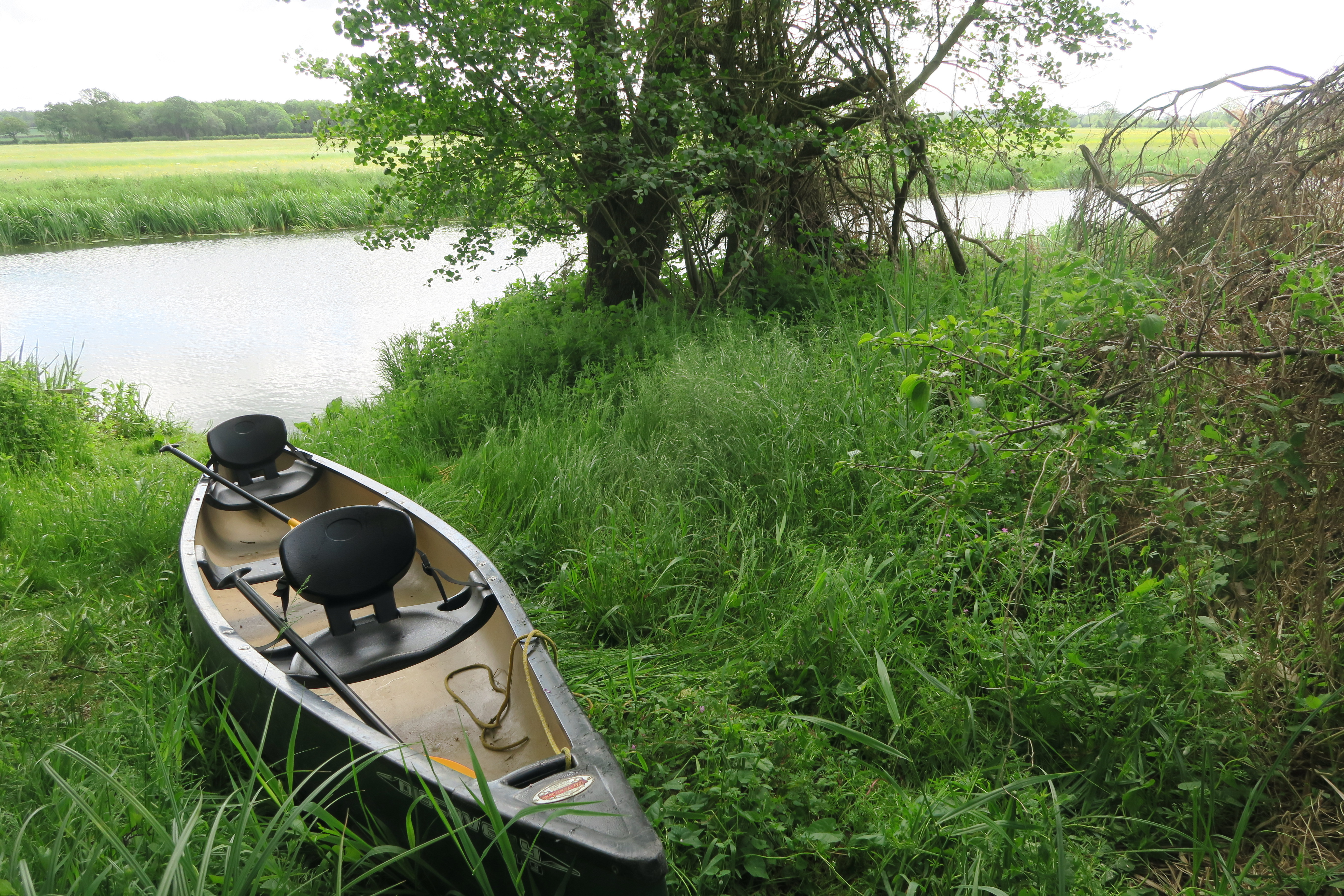 The river Nene is a great place for a UK canoe holiday. The company Canoe2 has several trips starting from Rushden Lakes and it is guaranteed that everyone will find someone for their ability and sense of adventure. We spent the bank holiday weekend exploring the area and had a great time!
Which trip to choose: You can browse the Canoe2 website and choose the trip that is right for your needs. They do self-guided and guided canoe trips on the river Nene. You can also choose day trips or more challenging multi-day canoe trips as well. It is possible to bring your own camping gear for the trip, but if you like comfort they can put you up in nice bell tents or yurts, so you can travel light. At the end of each trip, you are transported back to the start point, so you don't have to worry about anything.
If you just have an hour to kill to have a break from your shopping at the huge multi complex next door, you can also rent swan pedalo and katakanu on Lake Rushden.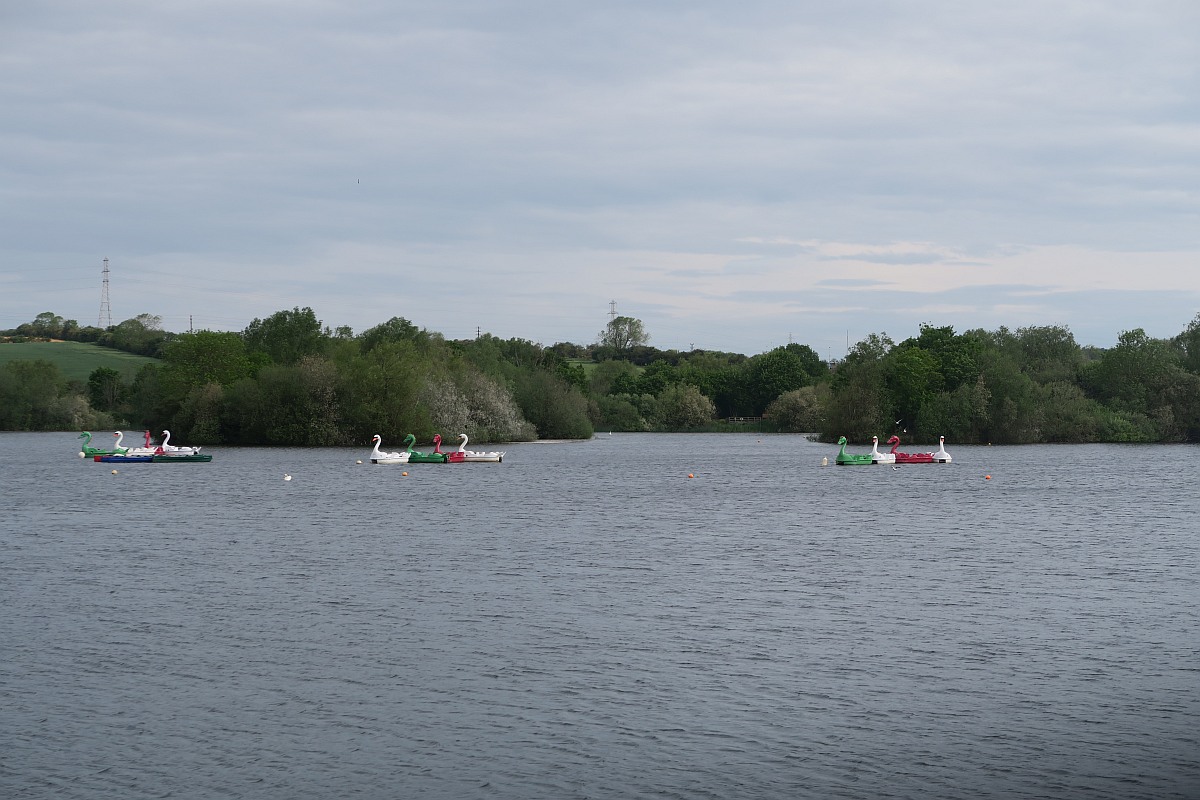 We enjoyed our canoe trip on the Thames so much, that we wanted to do another multi-day one. So we decided to do the Rushden Lakes to Oundle Mill trip.
Starting point: Rushden Lakes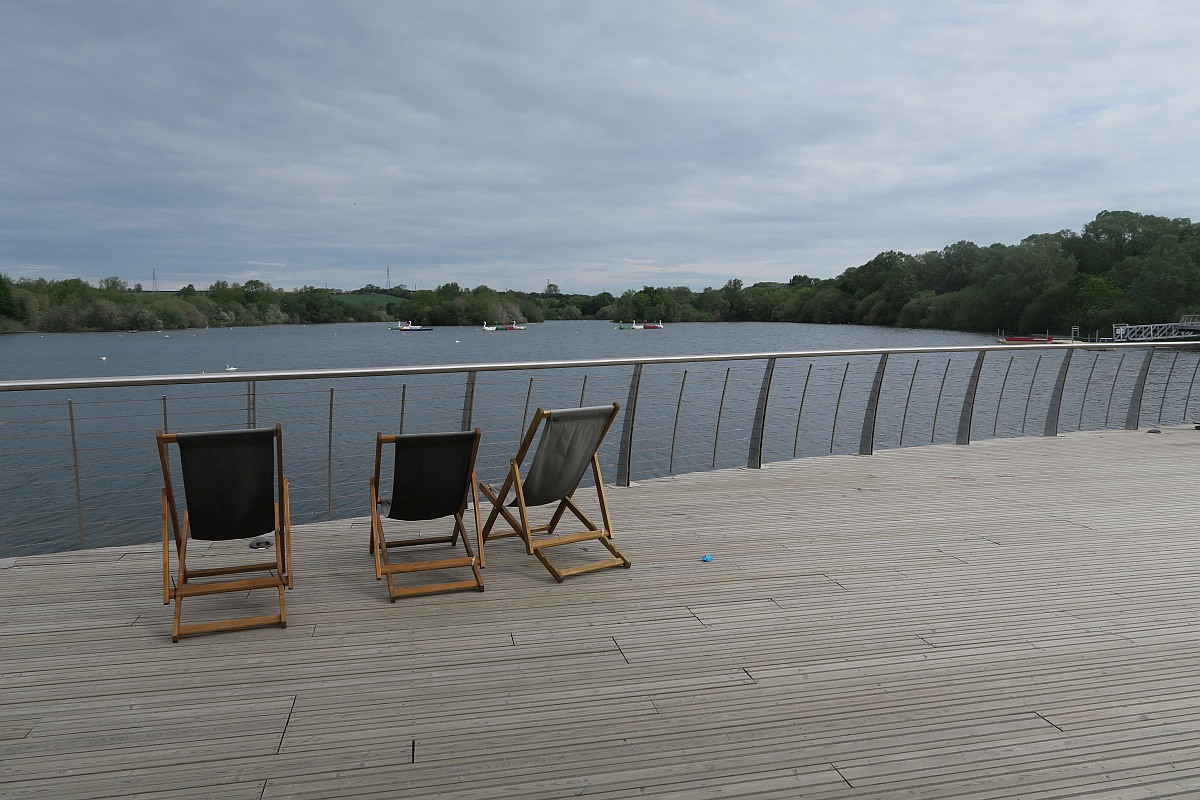 Duration: The trip takes 2 days. The first day is a long and exhausting one, where we had to cover about 24 km by canoe and we had 9 portages. The second day is much more relaxed covering only 6 km and having to do only 2 portages.
Day 1 –  We arrived at 9 am to the Canoe 2 shop for the briefing. When we arrived we were impressed by how lovely the shop was. They had some nice outdoor gear and interactive tablets to help people find the right trip for them. We were greeted by Ian, who helped us with any questions we had and explained the journey for us. Then we were kitted out with paddles, bouncy aids, maps and a trolley to make our life easier at the portages. They can also provide big barrels, to keep belongings safe and dry, but we already had our own dry bags for that purpose. There were a few other groups as well, setting off at the same time, but they were all going on a shorter trip. I always suggest carrying an emergency GPS device if you are paddling without a guide.
Our journey was really peaceful. There weren't many people or boats out, even though it was a bank holiday weekend with nice weather. We saw some nice birds along the way. Seeing adorable ducklings, baby moorhens and cygnets was probably the highlight, but we also spotted green woodpeckers, herons, kites, little egrets and kestrels.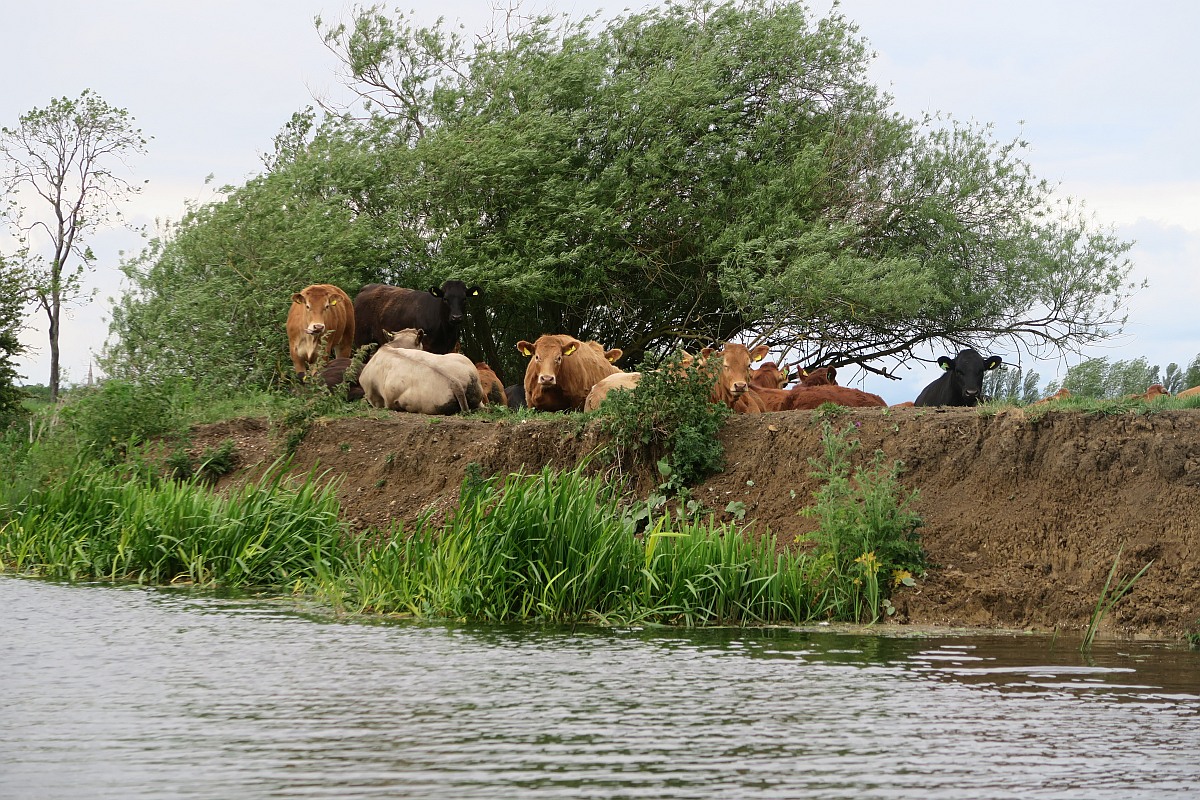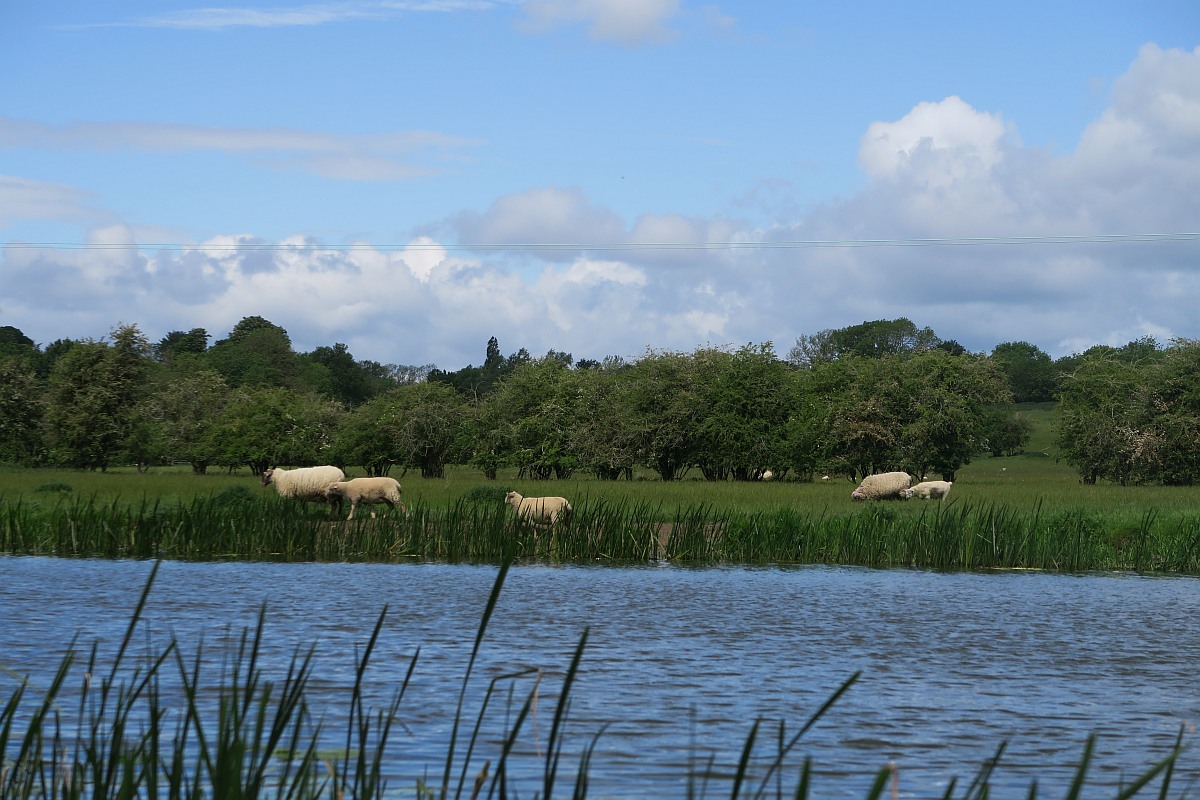 We prepared sandwiches for our lunch and enjoyed them overlooking Kinewell Lake. There is also a possibility to stop at The Water Mill Tearooms if you don't want to have a packed lunch.
After lunch, we still had a long paddle to our campsite in Wadenhoe. We arrived there around 6 pm. It was well marked with a sign. The place was one step up from wild camping, as we had access to a portaloo, a water tap and a bin. There were no other campers in the area, so we could have the whole place to ourselves, which was great!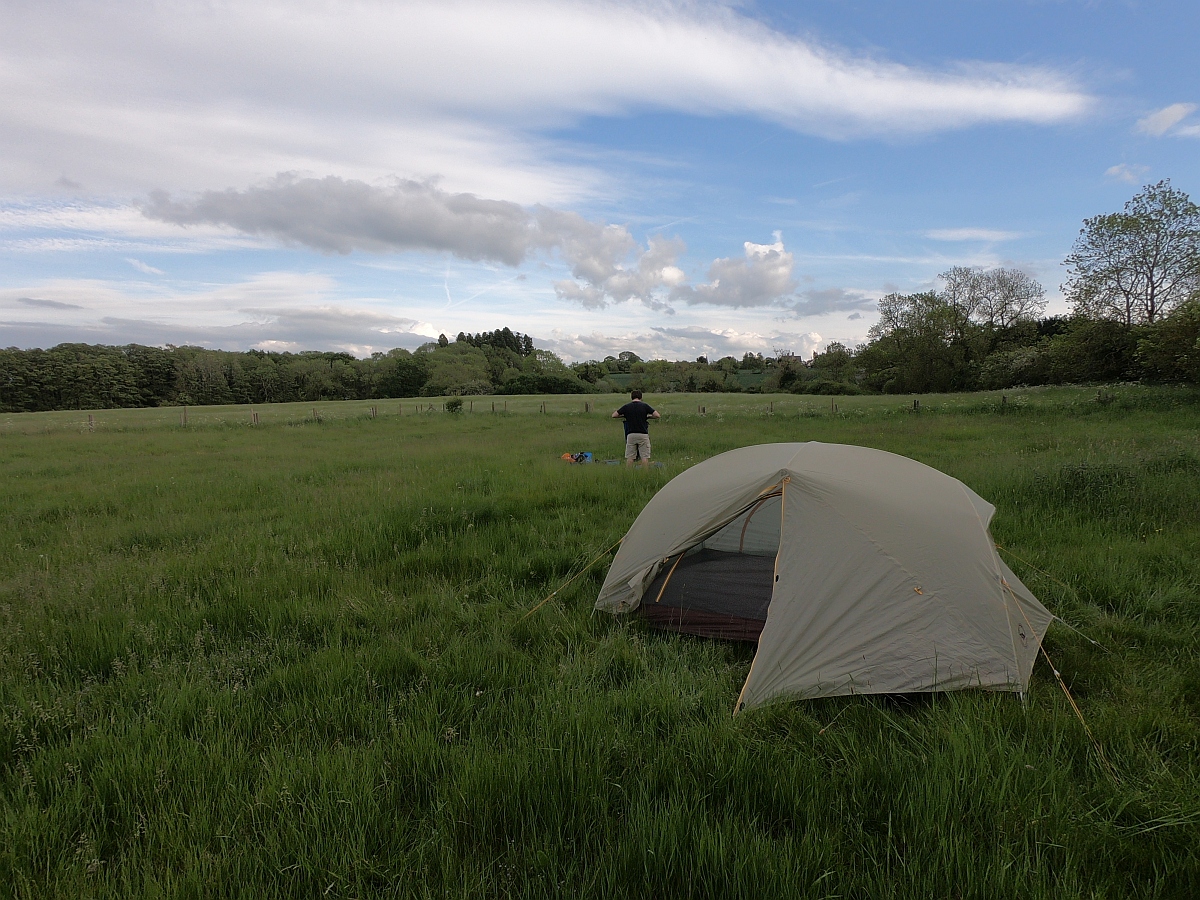 We decided to give kite aerial photography another go while it was windy. We experimented with it on our trip to Botany Bay and got some awesome footage. We weren't disappointed this time either, as we managed to get the kite up really high and the attached GoPro took some nice photos.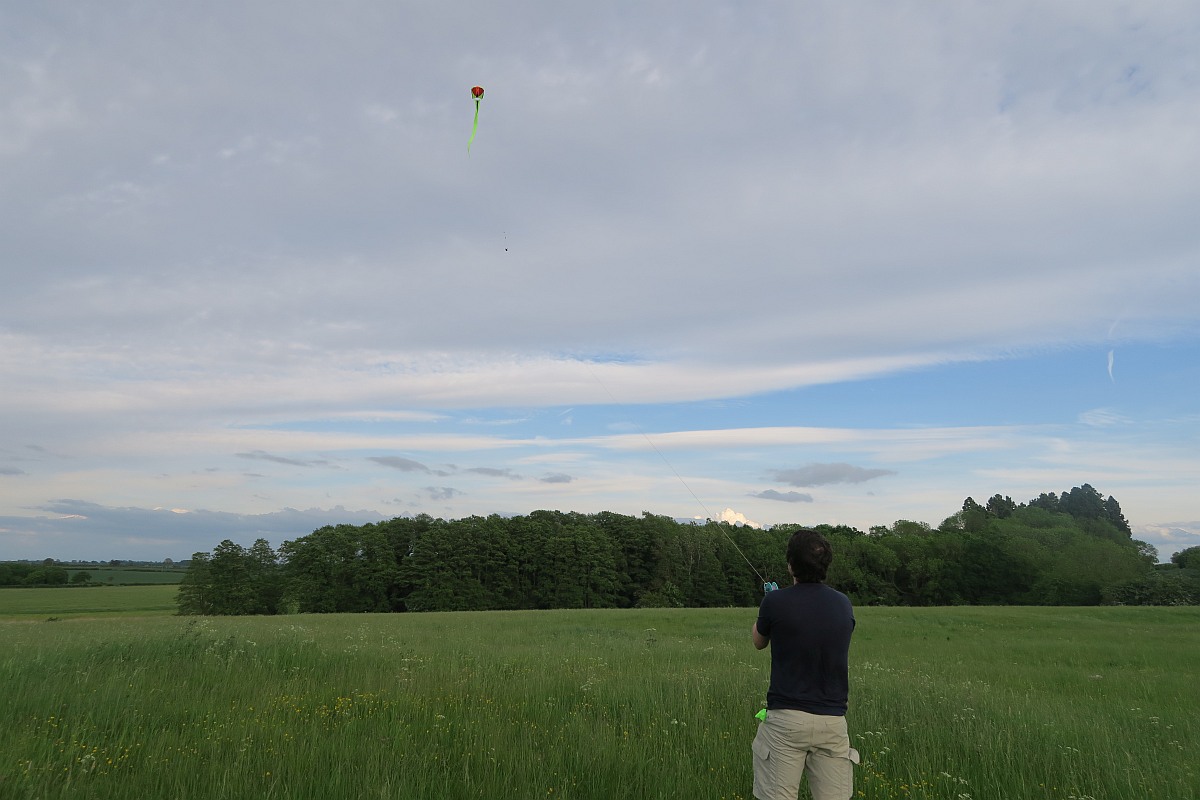 After the long paddle and flying the kite, we were starving. There is access to Wadenhoe town from the campsite. It is a 20-minute walk to The Kings Head pub, but it was under refurbishment during our visit, so we brought our own camping food with us. We cooked our Wayfarer meals with the Jetboil, then snacked on crisps. I fell asleep before 9 pm, as I was so exhausted. But what a great day!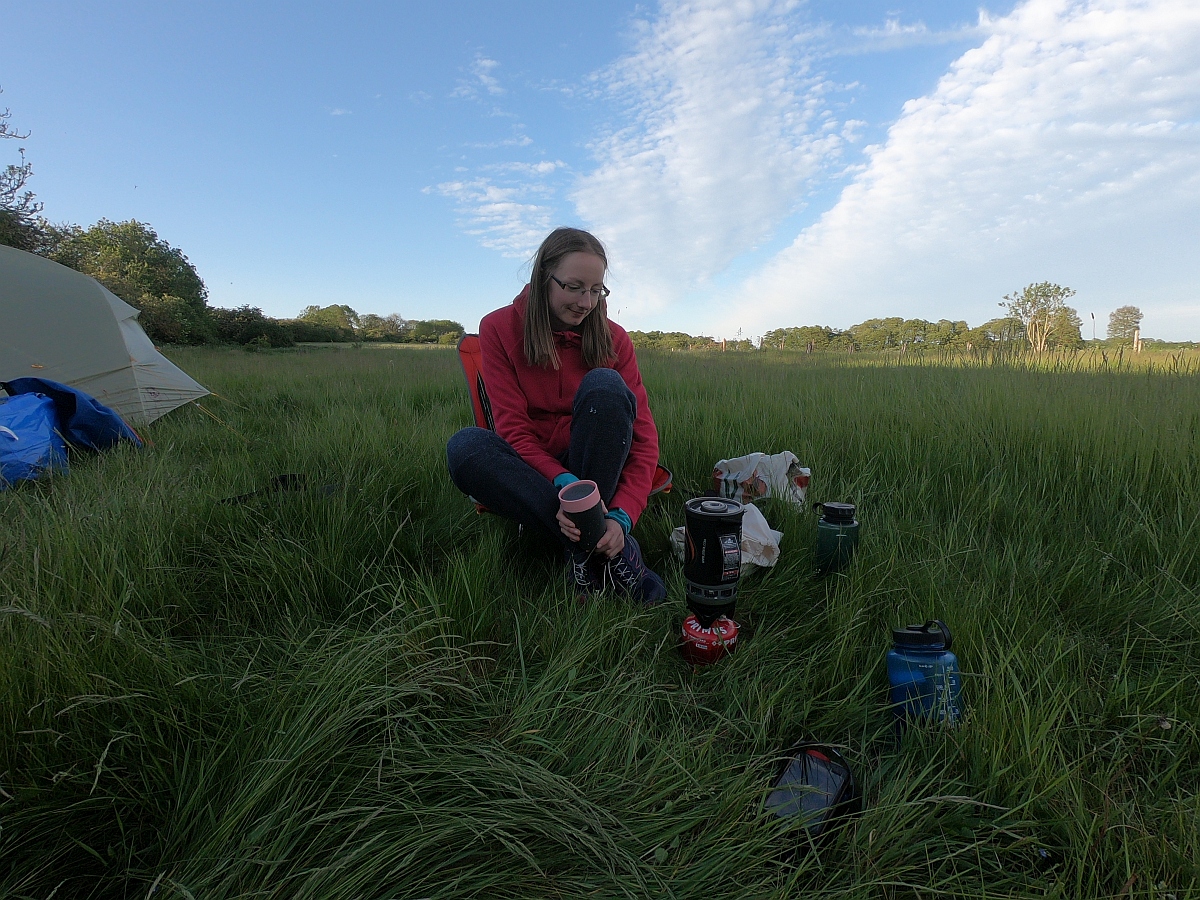 Day 2 We took our time in the morning, as we only had 6 km to paddle this day. We enjoyed our coffee and beans and sausages Wayfarer meal for breakfast. We packed up and were ready to head off at 10 am. Just as we started to paddle we passed a guy having his morning swim in the Nene river. What a refreshing day to start the day! It is not for me though, as I get cold way too quickly! 🙂
After about 2 hours we arrived at Oundle Mill, which was the end point for our trip. Ian arranged a transfer for us back to the train station, which was really appreciated.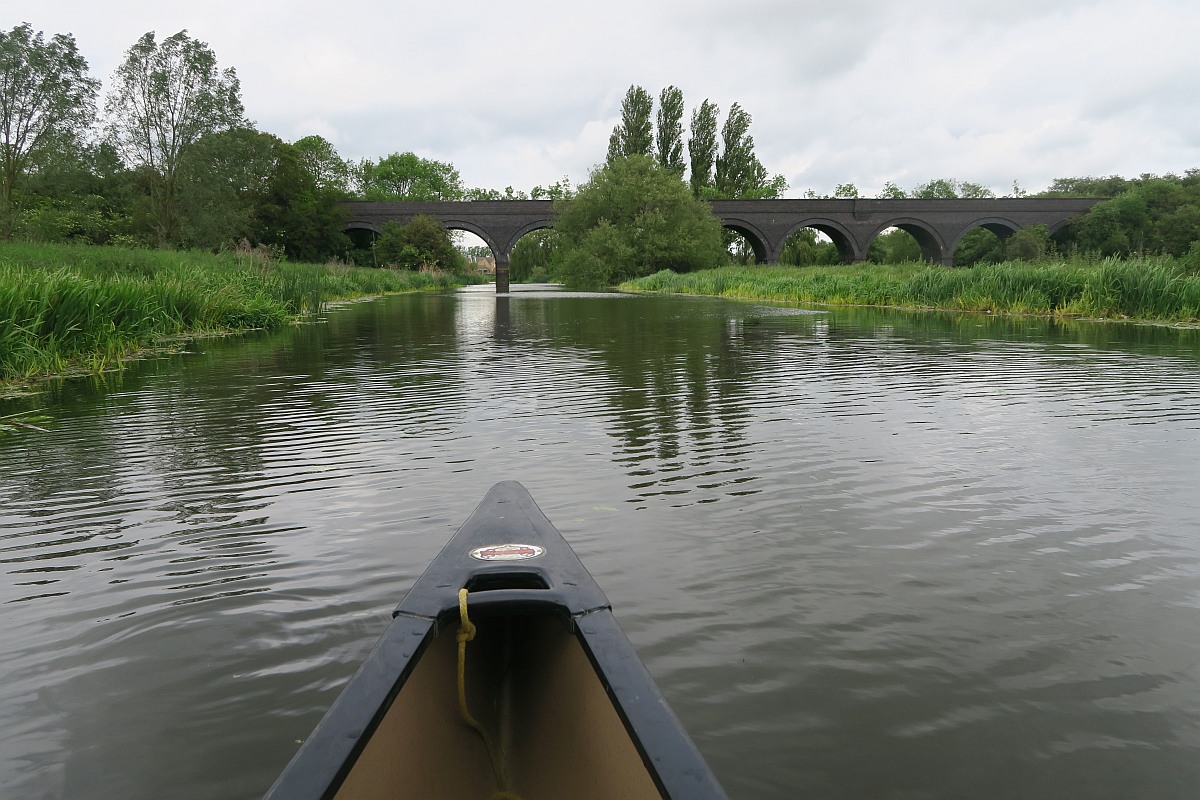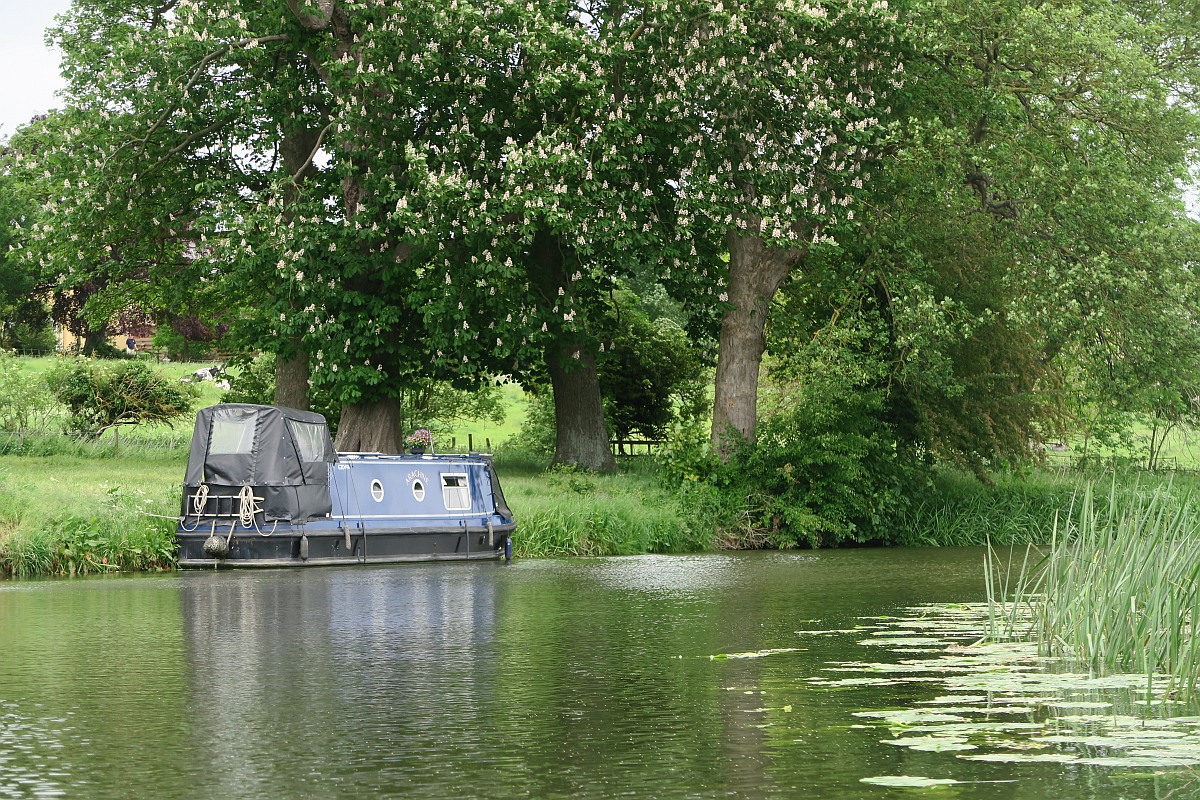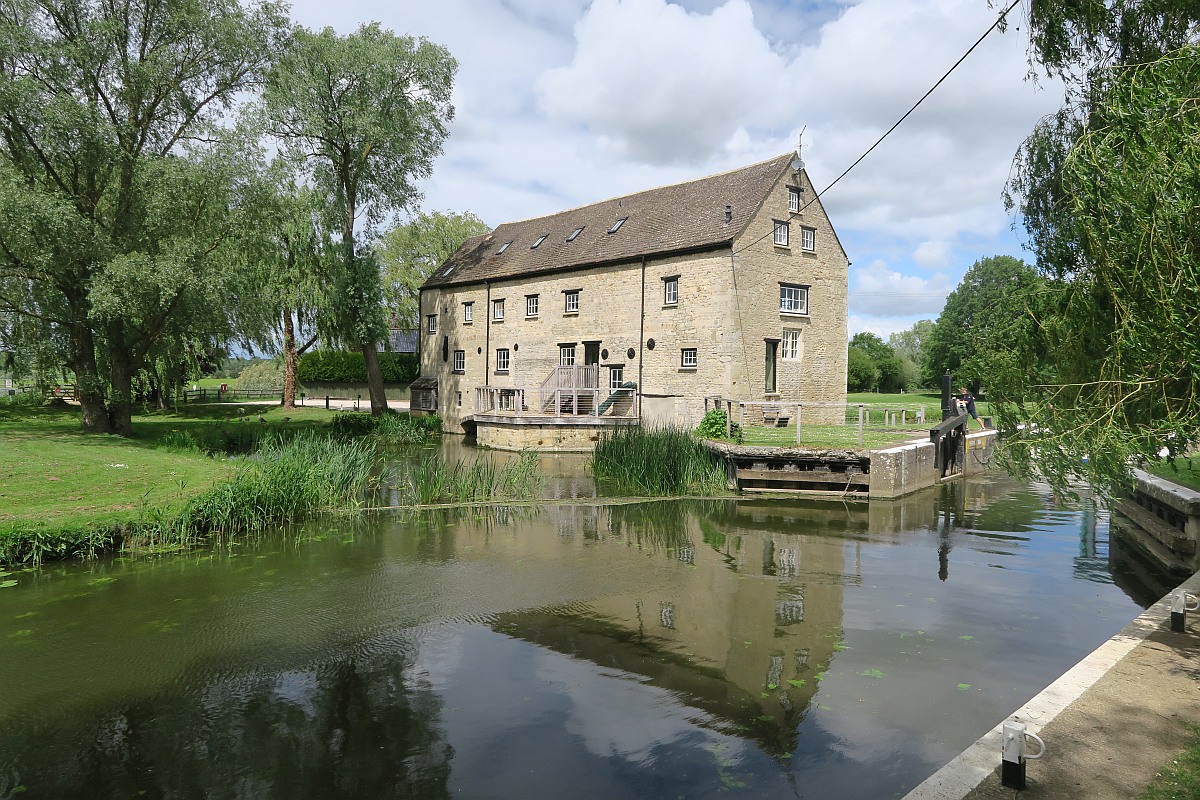 The highlight of the trip: The rich birdlife and the peaceful environment, as this part of the river isn't very busy with people.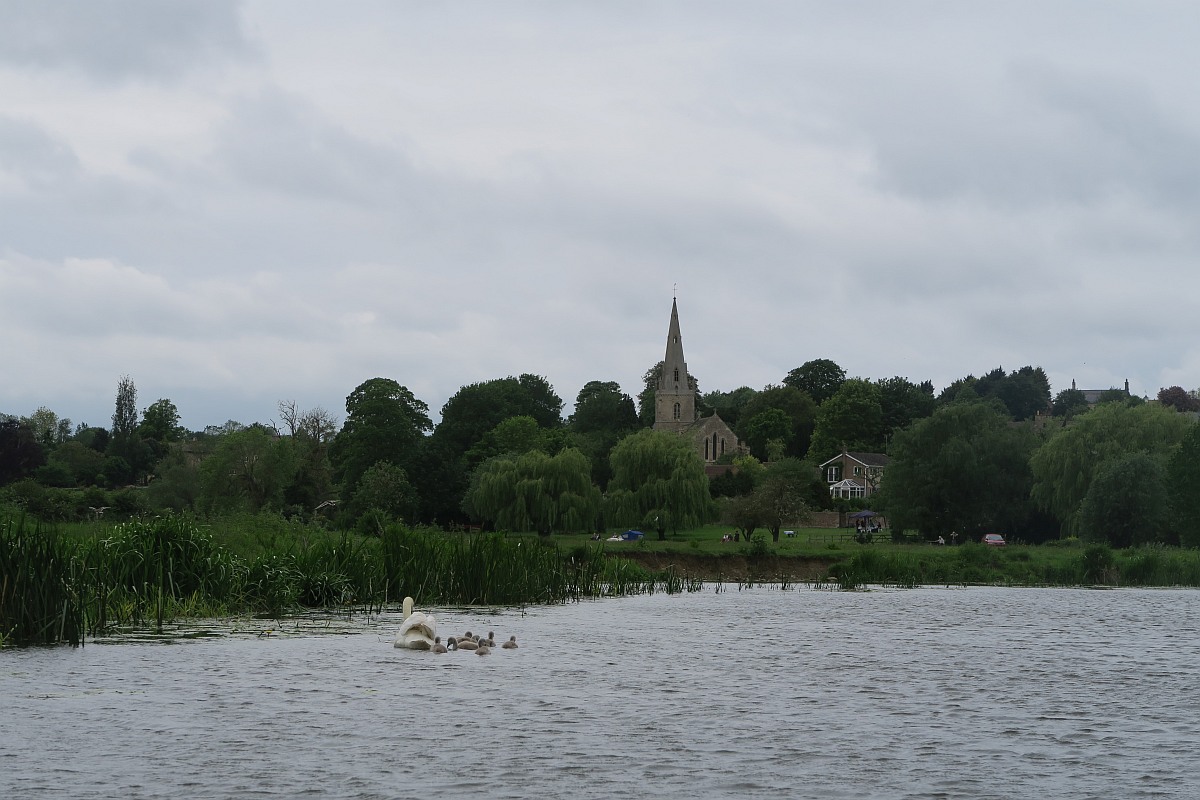 Who do I recommend this trip: People who have a great sense of adventure and like a good challenge.
Child-friendly: This trip is not really ideal for families with children, as it is a long and exhausting trip. It is possible to do it, but there are other more suited and enjoyable trips for families. If you are a family who wants to do this trip I suggest the comfy version, where breakfast, baggage transfer, and transport back is all included. You will be also provided with accommodation in The Woolpack Inn, which is about half point, so neither of the days will be too exhausting.
How to get there: There is a direct train from St Pancras to Wellingborough. You can then take the local bus number 45 or the X47 Gold to Rushden Lakes. These local buses aren't very frequent, so a better option might be to take a taxi from the train station for about £12.
Price: This trip costs £155.00 per canoe if you bring your own equipment. The comfy package (accommodation in The Woolpack Inn, breakfast, baggage transfer and transport back is all included) costs £144.00 per person.
Difficulty: Difficult – You will need to be quite fit to do this trip, especially if you are going to carry your own gear. There are 11 locks where you will have to carry your equipment and canoe at the portage. So it is not only the long paddle, that will drain your energy, but carrying the heavy load as well.  This can be helped a bit if you choose the comfy package where you won't need to take your own tent, etc.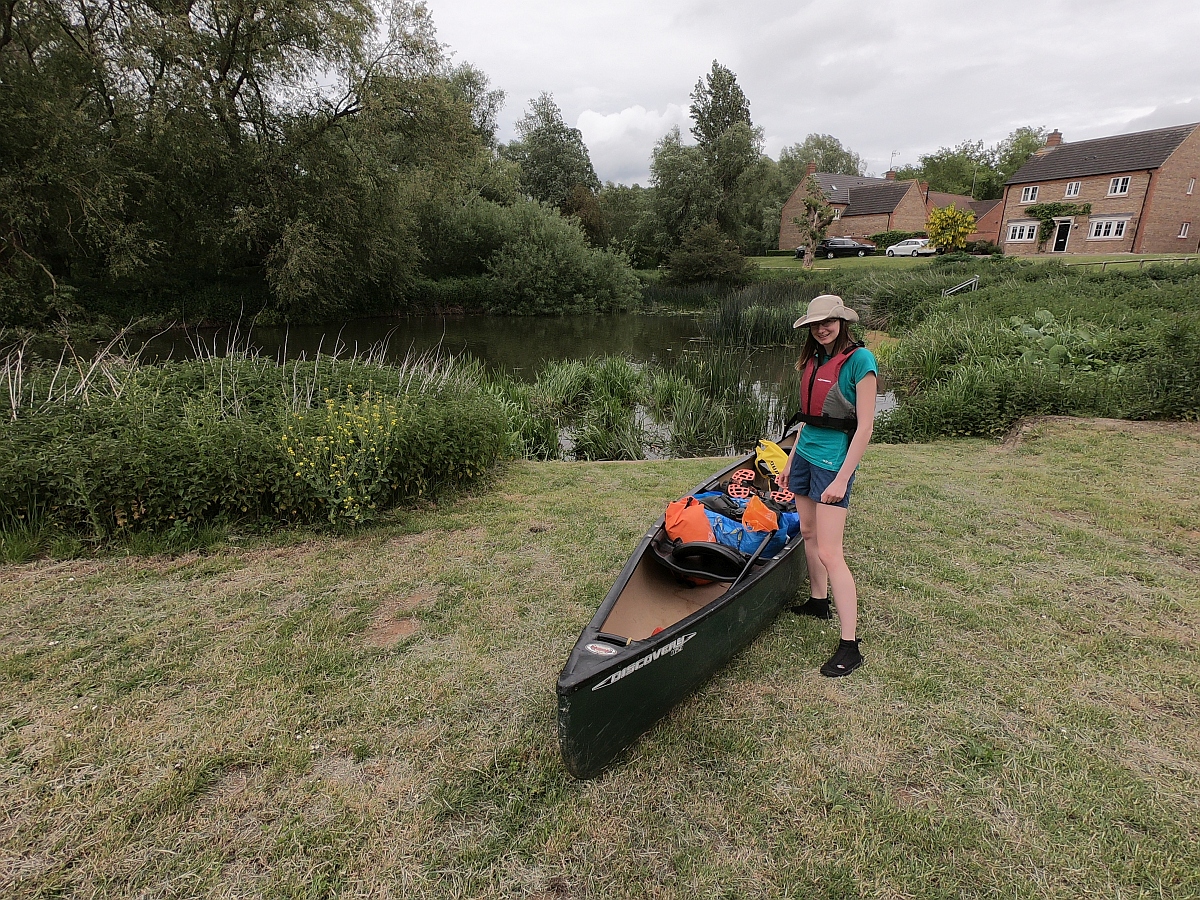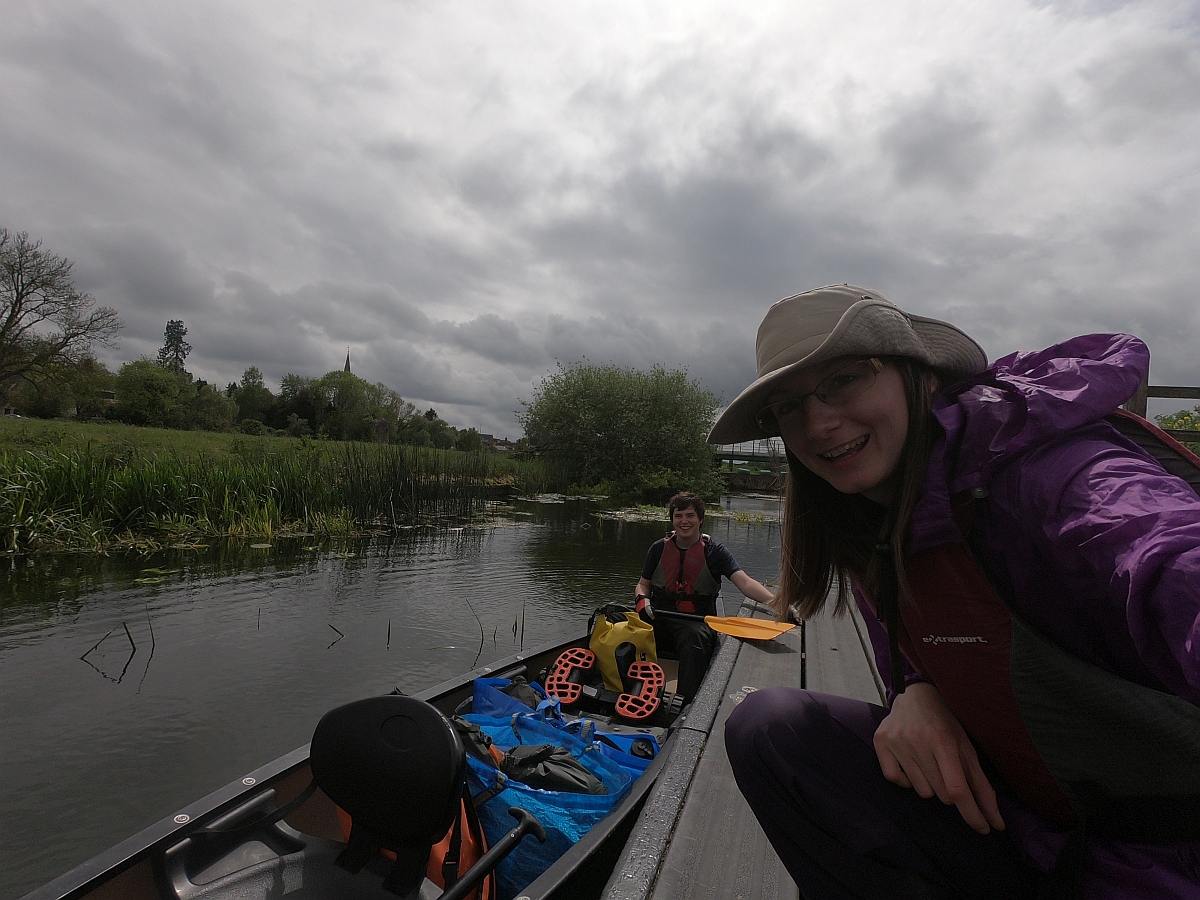 Where to book: You can book your trip on the Canoe2 website. Feel free to give them a ring with any questions, as they are very helpful!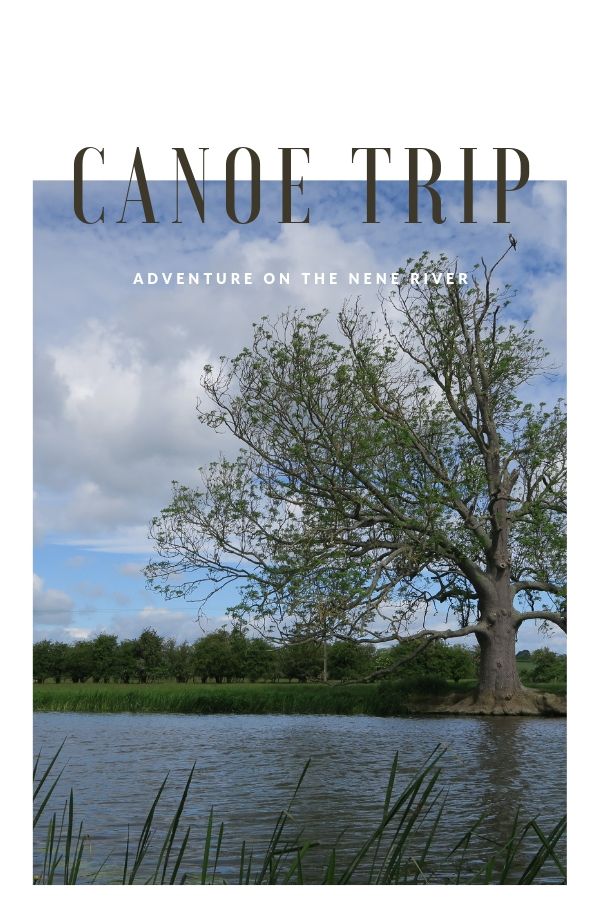 Disclaimer: Please note we were guests of Canoe2, but as always all opinion is my own.
Enikő
Hey, I'm Enikő! I'm currently an au pair and I want to share my experiences with you. I've travelled a lot in the past years. I'm gonna teach you how to settle in to a new country and get free accommodation anywhere in the world. Circle Enikő on Google+!