Kayaking adventure in Kent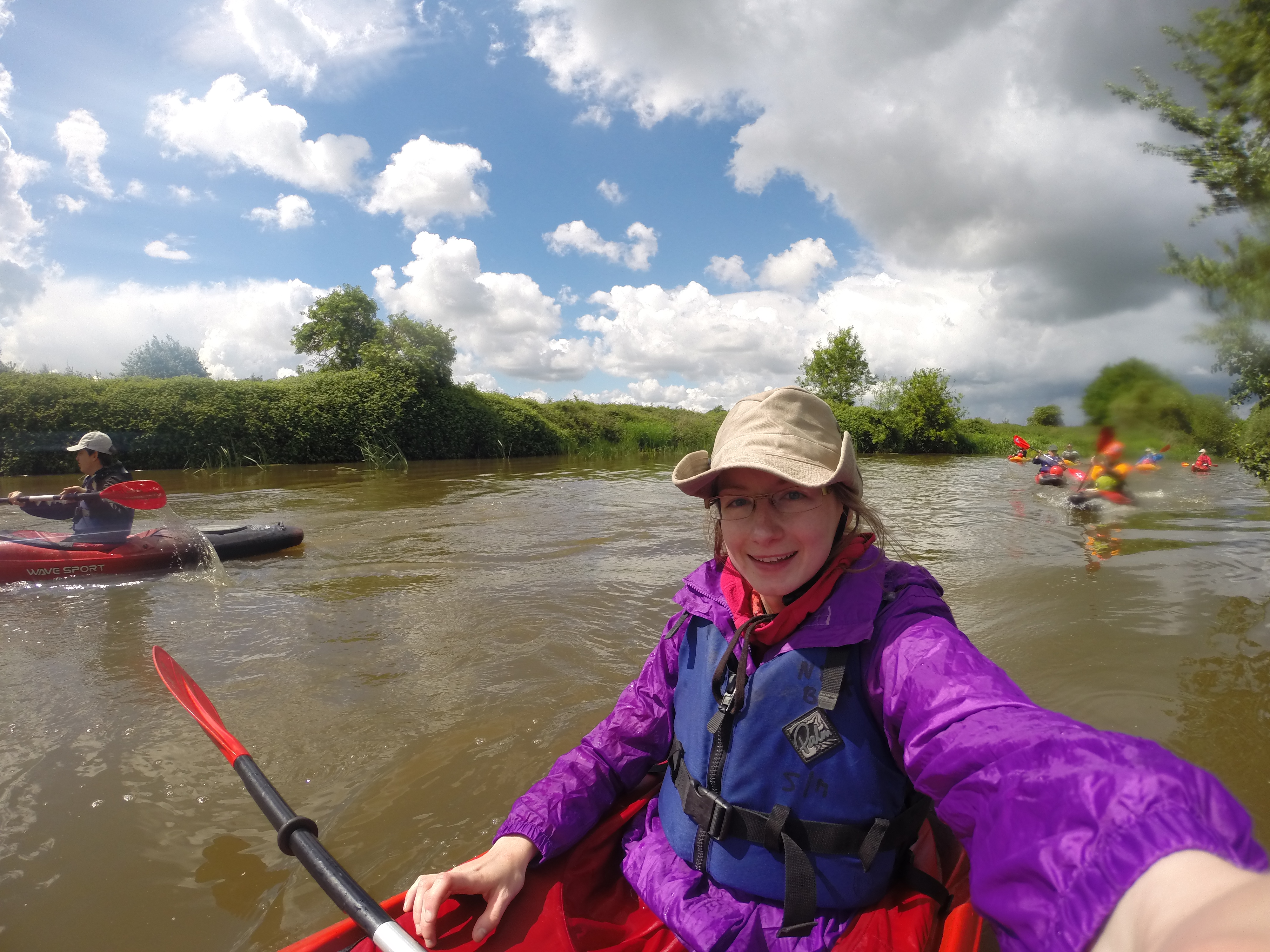 I love a good adventure let it be hiking, camping, cycling… or kayaking. Sadly I don't have the chance to do the latter very often as I don't own a kayak or live next to water. I haven't done any kayaking since my epic Norway road trip, and frankly I missed it. Kent Canoes kindly hosted me and my boyfriend for a kayaking adventure at the weekend.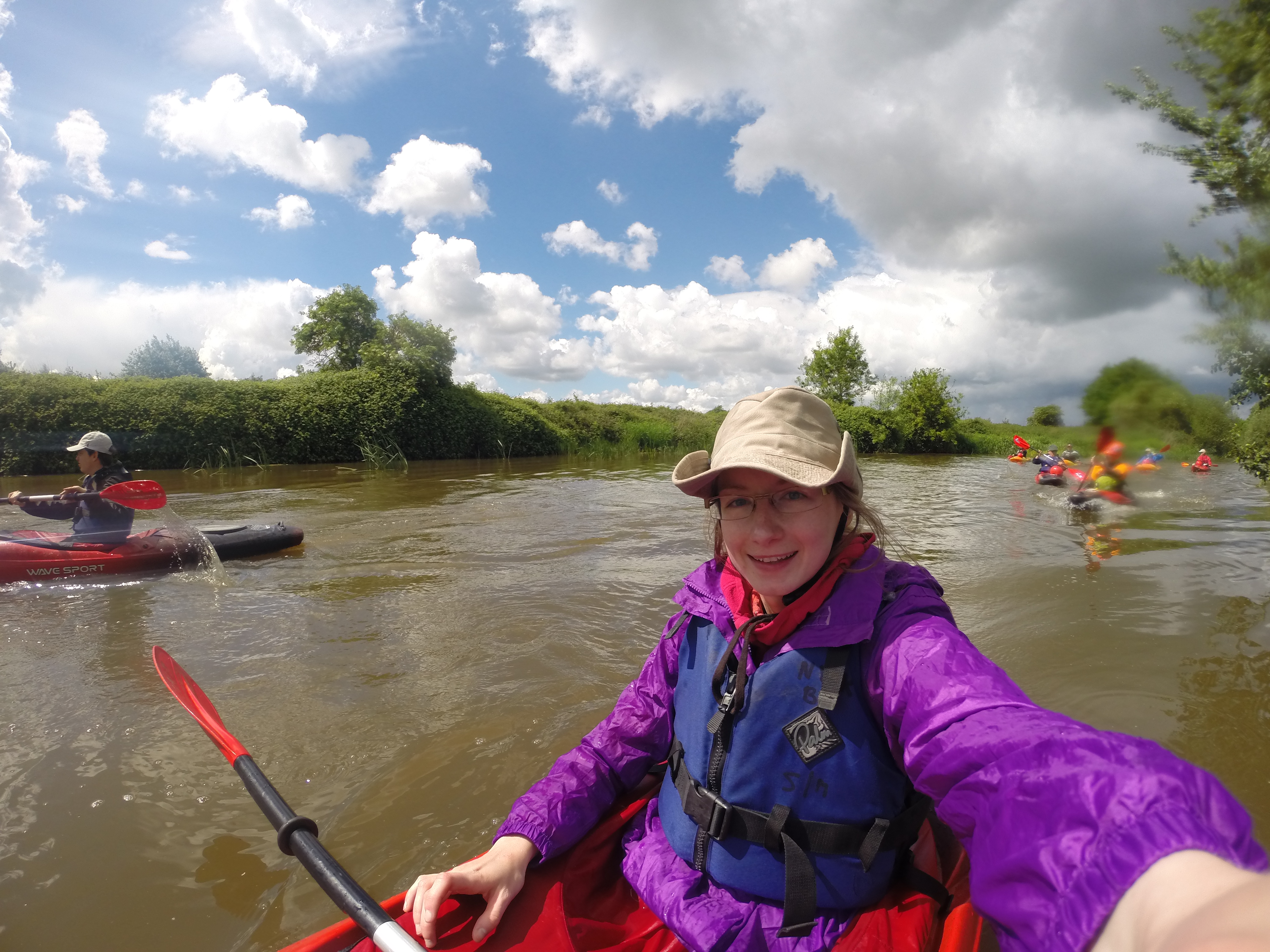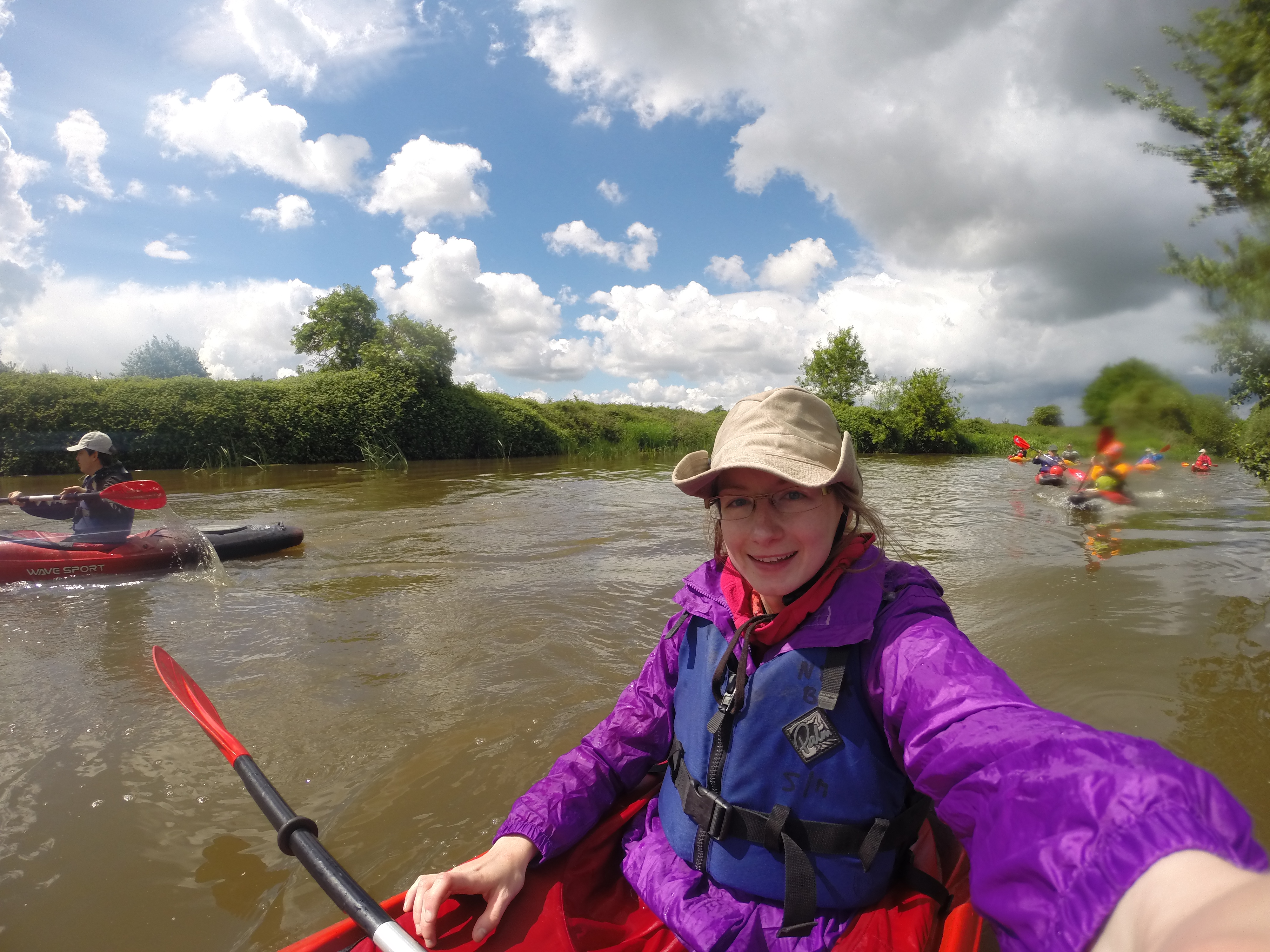 Meeting Point: The meeting point was at 9 am in Yalding. This is the end of the kayaking trip. At 9:30 a transfer bus picked everyone up and took us to Tonbridge, where the adventure began.
How to get there: We took a train from Victoria to Yalding through Tonbridge. It took us 1 hour 40 minutes. Originally we were planning to take a train from St Pancras, but that got cancelled last minute, so make sure you check beforehand and arrive early. There are many train stations that has train to Yalding, so it's really easy to get to.
The group: There were 9 customers, mostly retired people, but a few younger people as well. Our instructors Tom and Gordon were really nice. Funny, easy going guys and they always made sure we were safe and answered our questions when we had some.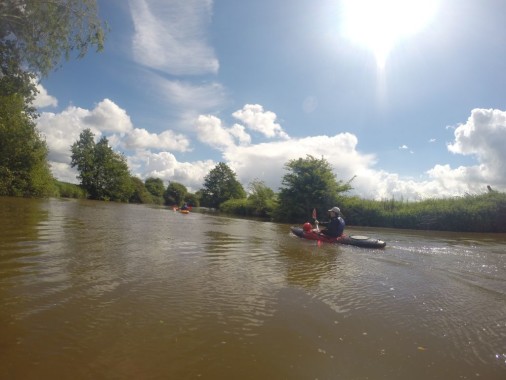 The Route: We started the trip in Tonbridge around 10 am. The river was mostly really calm, so it made a relaxed kayaking experience. The only fast flowing bits were the canoes passes. There were 6 canoes passes and each of them got steeper as the trip went on. However there were always steps around these, if someone didn't want to do them.
We had lunch half way through our journey. There was a nice picnic bench, where we could sit down and have a little chat.
After our lunch break we set off again. The Medway river is really nice all the way. I didn't see any rubbish, and it wasn't busy either. We saw some nice birds along the way. Kingfishers are apparently quite common as well.
We got pretty exhausted by the end of our trip. It was 8.2 miles from Tonbridge to Yalding. We got to the end of our journey around 3:30. This can vary as the speed of each group and the river flow can be different.
What to bring: Depends on the weather you can wear swimming costume or wetsuit if owned. Generally good to have a thermal top ideally made from Fleece/Polyester that dries quickly. Also you will need raincoat, hat and tracksuit or walking trousers.
You will need to bring your own packed lunch and bring some water or hot drink to keep yourself hydrated.
You will end up wet by the end of the trip, so bring some dry clothes to change into after the trip.
The kayaks have hatches so you can keep your stuff in there.
Equipment provided: The company will provide you with the kayak, paddles, life jacket, helmet and spraydeck.
I highly recommend this kayak trip down the Medway river. It's a nice day trip from London and suitable for beginners.
The company also offers canoe trips and SUP boarding.
In fact, if you are considering buying yourself a kayak this could be a great guide.
This trip was sponsored by Kent Canoes but as always all opinion is my own.
Enikő
Hey, I'm Enikő! I'm currently an au pair and I want to share my experiences with you. I've travelled a lot in the past years. I'm gonna teach you how to settle in to a new country and get free accommodation anywhere in the world. Circle Enikő on Google+!