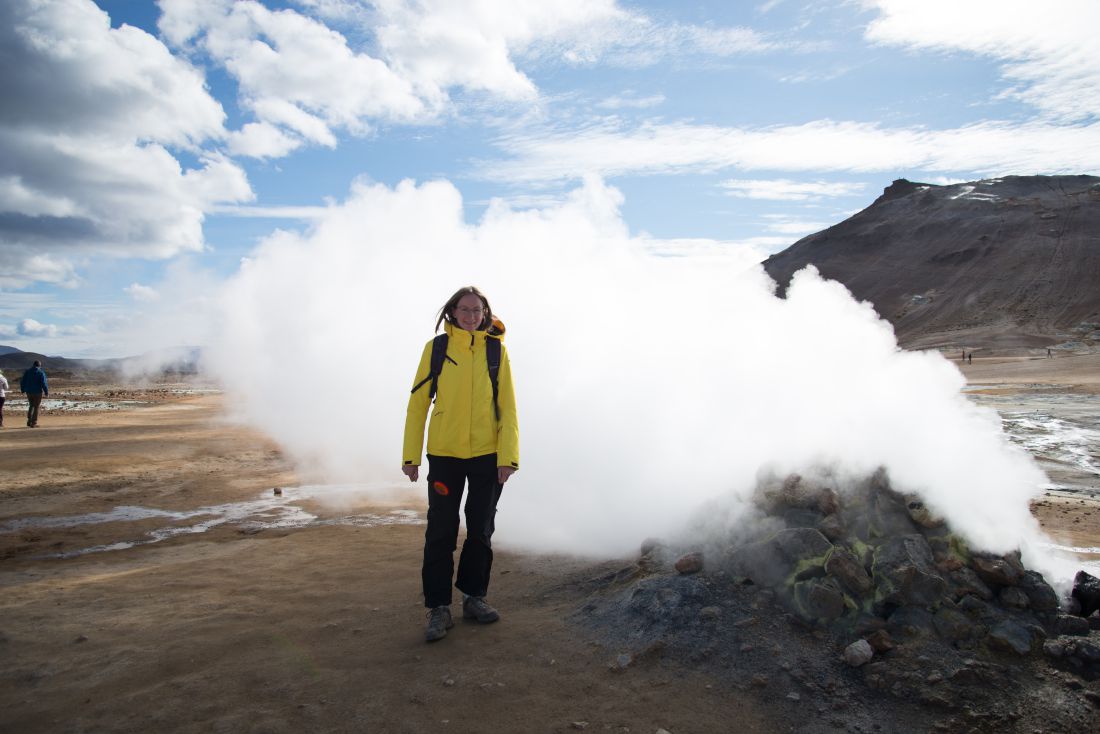 The roads might seem endless in the north of Iceland, and you will feel like there's nothing around but this area boosts of attractions. They often just pop up out of nowhere. A huge waterfall, a lake or some mud pots. These all well worth a stop and you will be happy to have a walk around after all the driving.
Camping Fjalladyrd: One of my favourite campsites in Iceland. There are some cool huts with grass on top. They have some tables and camping stoves inside, so you can enjoy your meal in there when the weather is windy. There is a lovely restaurant as well. If you are wondering what to eat in Iceland, the waiter can help you choose a delicious dish. The campsite is in the middle of nowhere and it was really windy and cold on the night we stayed there. There are also sheep at the campsite. Fun fact about Iceland is that sheep are the wildest animals in the country.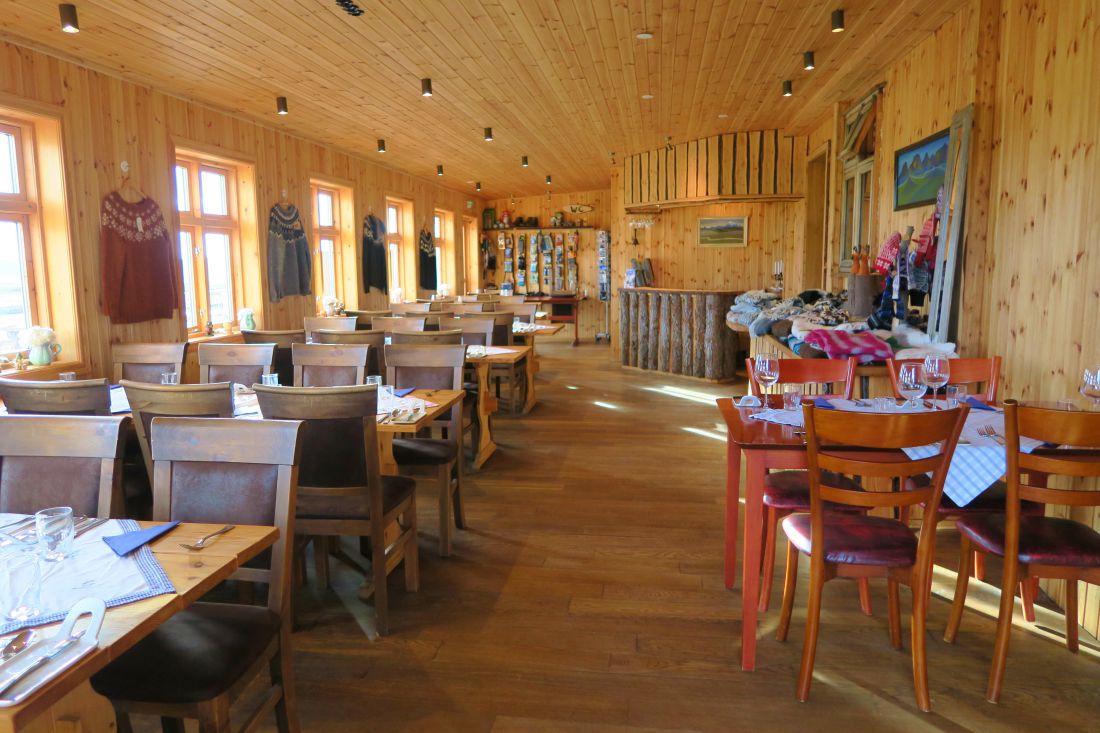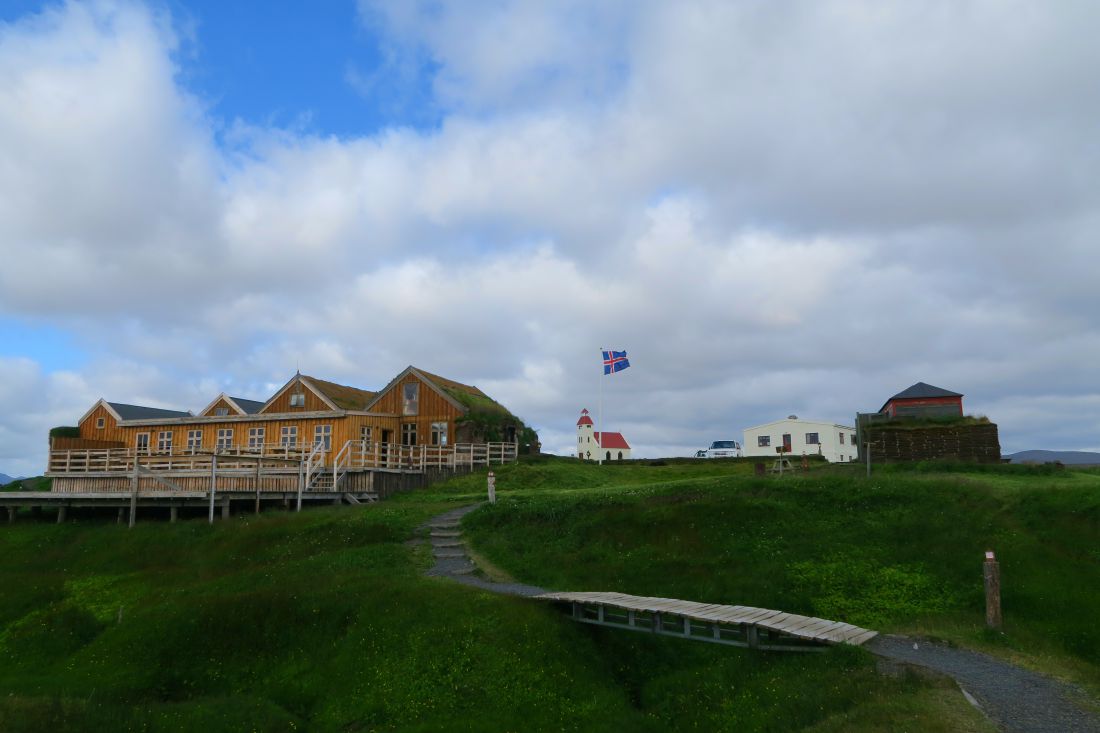 Dettifoss and Selfoss: We were greeted by a nice rainbow at this waterfall. The views were amazing. The waterfall in not fenced and there isn't much infrastructure. No visitor centre, souvenir shop, but you can find toilets which you might want to visit after the long drive. We got quite wet from the mist so I recommend wearing waterproof trousers. We had to go back to the car to change before visiting the other waterfall Selfoss. This one is smaller, but still incredible. You can get really close to it, just make sure not to stand too close to the edge.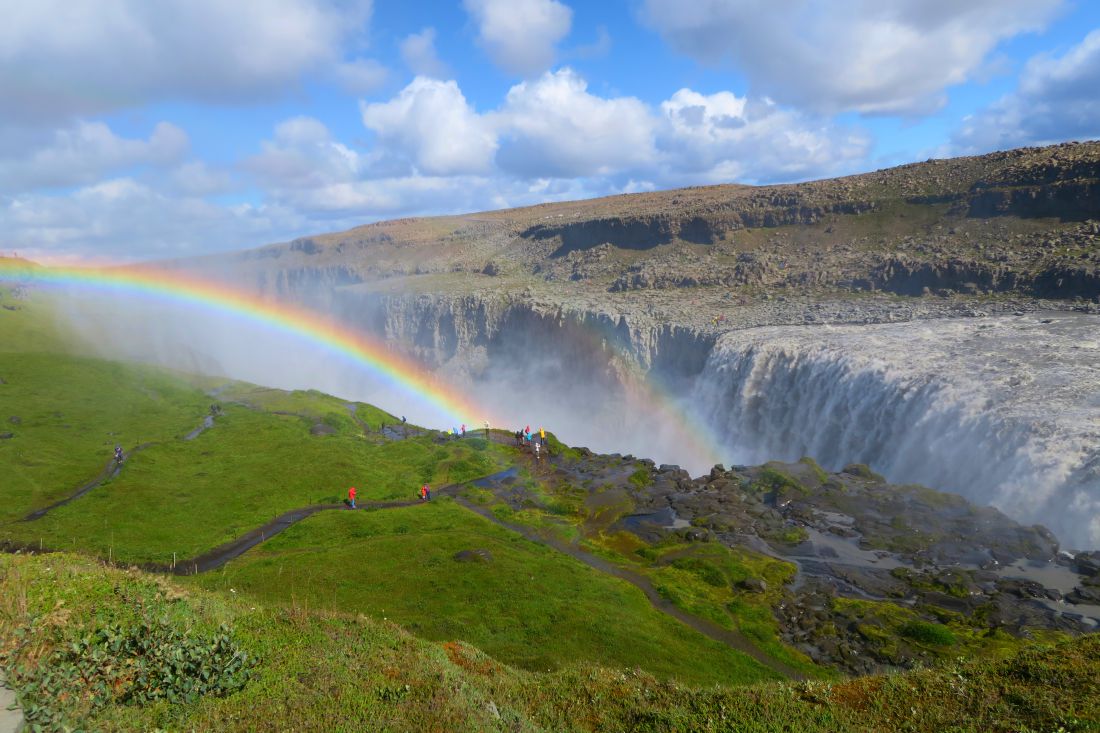 Námafjall Hverir: We found this place by accident. You can't miss it for two reasons.
1: It's right next to route 1.
2: You can smell it from a distance. This place stinks!
There are some boiling mud pots, sulphur springs, and fumaroles.
Grjótagjá cave: A must see for any Game of Thrones fans. It was the location for a famous scene from S3E5 where Jon Snow made love with Ygritte.
Locals used to bath in this cave however after a volcano eruption the water temperate rose and it is no longer allowed to swim there. The entrance to the cave is very narrow and the cave is not in a very good state so enter at your own risk.
Lake Mývatn: Home to thousands of birds, craters, lush greenery and the famous Myvatn Nature Baths. There's a nice round hike at Skútustaðir that I highly recommend. It only takes about 1-1,5 hours.
Heiðarbær Campground: I nice little campground which was an outside pool and 2 hot tubs accessibe at an additional cost. We witnessed a nice sun set here.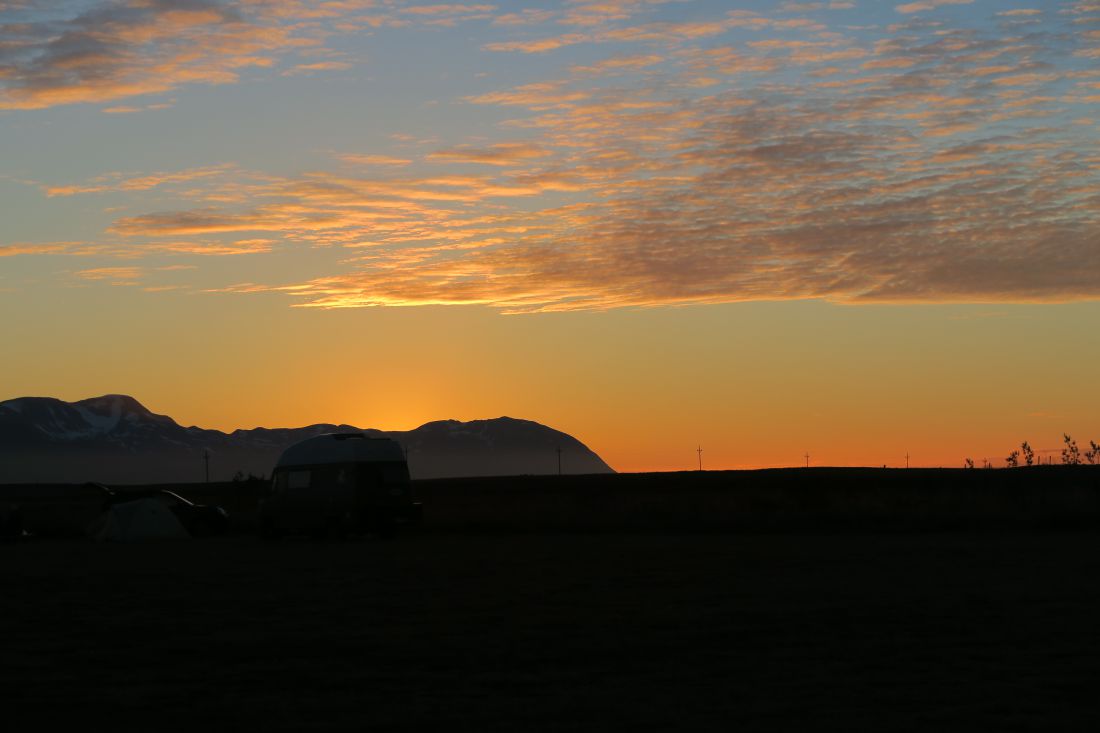 Húsavík: They say it's the whale watching capital of Iceland. So if you want to see these creatures make sure you have a stop here. Also a good location to stock up on food.
Góðafoss: Another awesome waterfall. You can get up really close to it and I loved the fact that we could walk around it and have a look at it from so many angles.
Make sure you read my blog post about the Golden Circle, South Iceland, East Iceland and useful tips before travelling to Iceland.
Did you like this post? PIN it! 🙂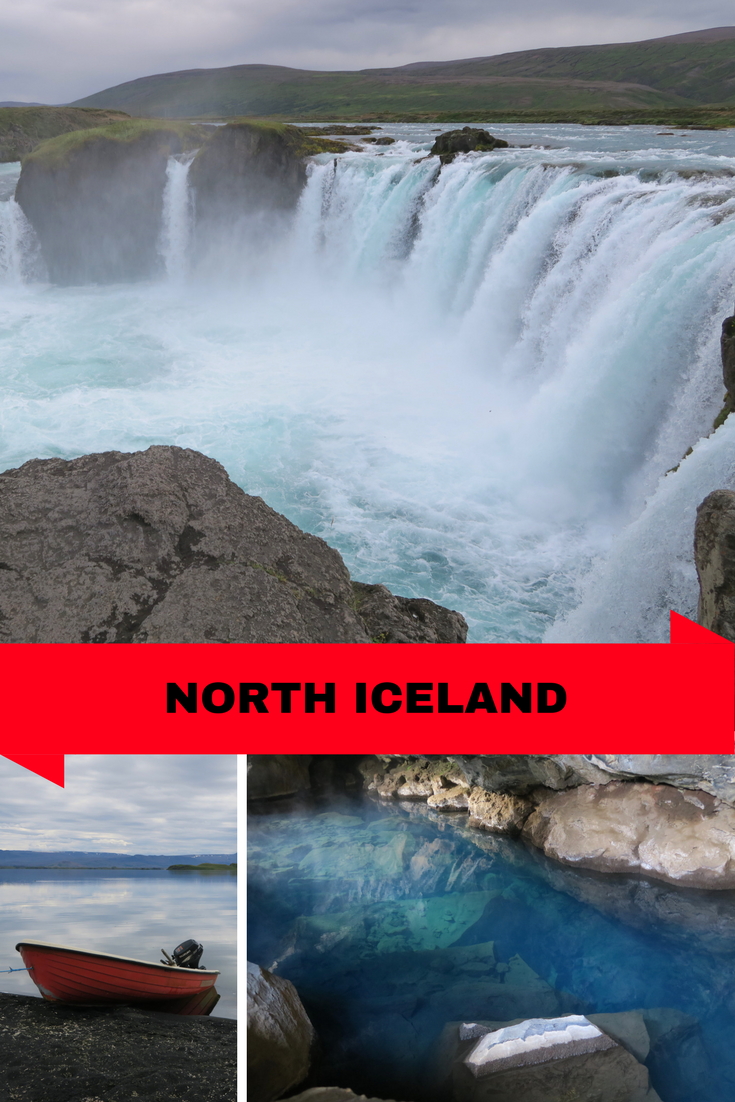 Enikő
Hey, I'm Enikő! I'm currently an au pair and I want to share my experiences with you. I've travelled a lot in the past years. I'm gonna teach you how to settle in to a new country and get free accommodation anywhere in the world. Circle Enikő on Google+!