Iceland Road Trip (South)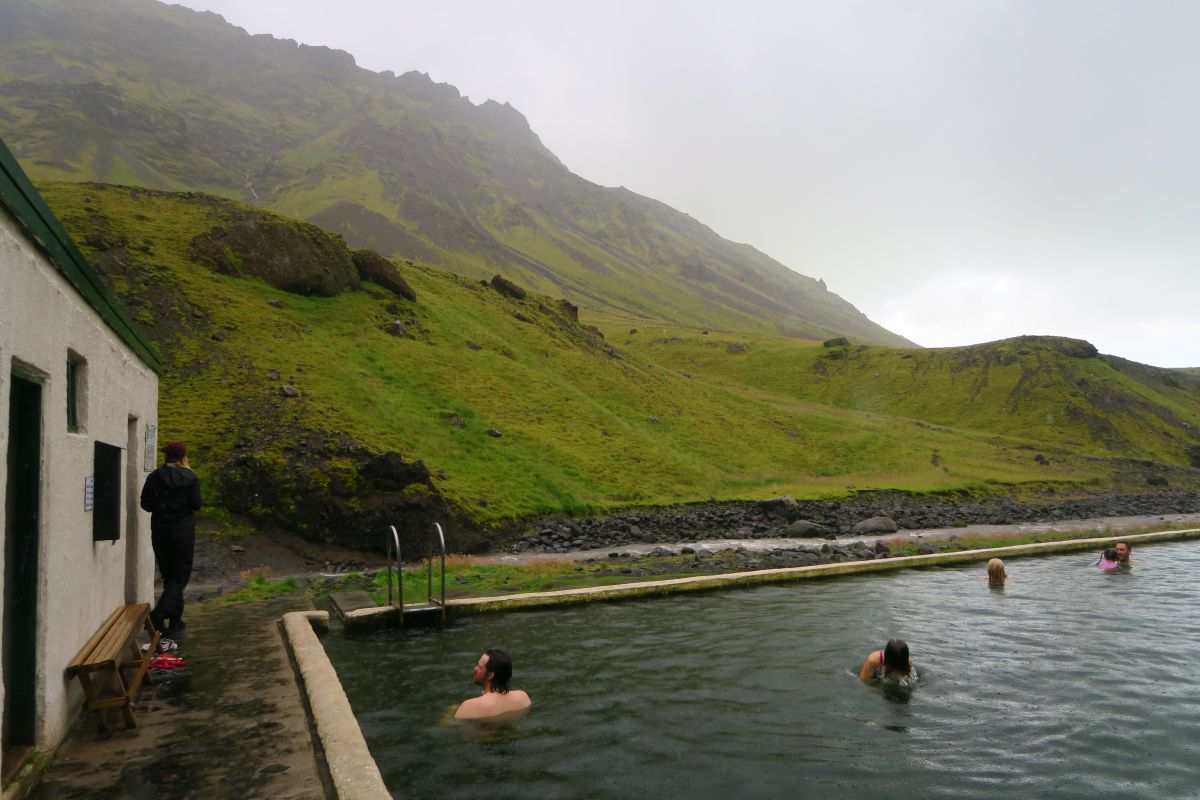 In my opinion, the south part of Iceland has the most attractions and also some of the best. It's quite convenient as you can make day trips from Reykjavik to these places if you only have a short stay in Iceland and you don't have the time to do the ring road.
Seljalandsfoss 
Probably one of the most famous waterfalls in Iceland. This waterfall is very unique as you can walk behind it. If you want to walk behind it you should wear some waterproof trousers and jacket as you can get wet from all the mist. Also wear sturdy shoes as it can get slippery.
Seljavallalaug pool
It was on my bucket list to visit this place for a long time, so I was happy when I could finally cross it off. It is an off the beaten path attraction in Iceland.  You need to come off road number 1 onto 242. This is going to be a bumpy ride now to the parking lot, but trust me it will be worth it! It takes about 15 minutes to get to the pool from the parking lot. The hike itself was really pretty as well. Mountains, rivers and waterfalls were all surrounding us. When we arrived we got changed in one of the changing rooms. Now this is not a 5-star hotel in terms of facilities, but the pool does have a 5-star hotel view. The changing rooms were all dirty and men and women got changed in the same room. The pool itself is not regularly maintained, locals clean it once a year during summer. When we were there the ground was covered with algaes. It was built in 1923 and was the first pool which was used for swimming lessons. The pool is 25m long and about 10m wide. The water comes from a natural hot spring in the area. As it was a cold and rainy day the water felt nice and warm. We spent about 30 minutes swimming in the pool, then head back to the parking lot. Highly recommend this place!
Skógafoss 
This is a must stop for any day trip from Reykjavik. Awesome place to have a new facebook profile picture taken! This waterfall just looks epic. According to the legend, there is treasure in a cave behind the waterfall. A wooden stairway brings you to a viewing platform on the top. There is a long hike beginning from here, which we had to miss out on, due to lacking time. There is a campsite here, which could be ideal if you want to have the waterfall all to yourself or snap a sunset, sunrise picture.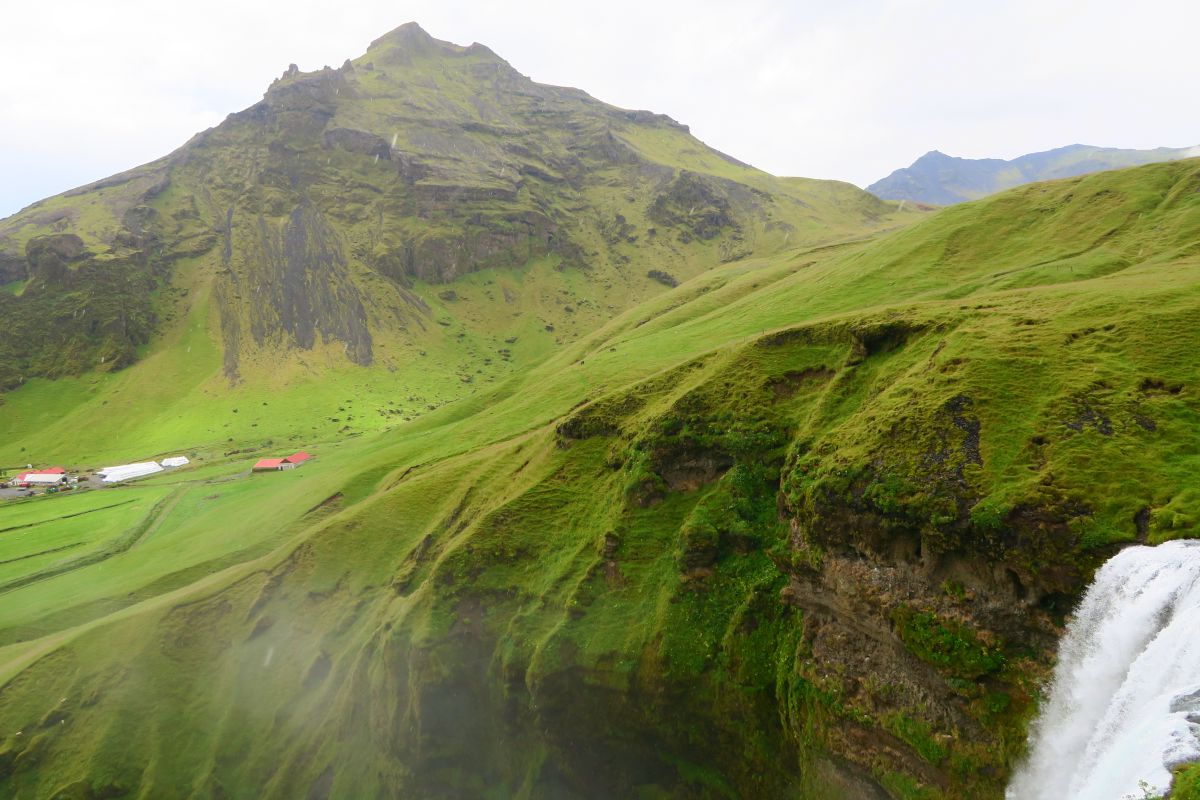 Reynisdrangar
Some rock pillars out in the sea near Vik. This is a great stop because you can walk on the Black Sand Beach. You can even enter some caves underneath the pillars. We were there on a sunny, relatively calm day, but I read articles of tourist dying there as the waves were so powerful and they swept people out to the ocean!
Vík
We spent the night at the campsite. We had a lovely view in Vík of the church which looked stunning during sunset. I can't think of a better place to set up camp.
Svartifoss
I loved Svartifoss from the pictures even before I saw it in person. It just looks unique because of the basalt columns around it. You can hike up to the waterfall in less than an hour. It wasn't very busy, probably because it makes a bit of an effort to hike up, unlike Dettifoss or Gulfoss. There is a nice view to a windy river on your way back. There is an information centre and restaurant at the parking lot. We had lunch there and their soup portion was enormous.
Jökulsárlón Iceberg Lagoon
This is a must see in Iceland. You don't get to experience walking up this close to ice bergs everyday. You can book a boat ride in the lagoon as well. If you are lucky you can even see some seals in the water.
Hof
Hof is a great place for camping in Iceland. Very pretty campsite by a lake with mountain views. There is a small hill you can walk up to and go on a small stroll.
Read my other article about the Golden Circle,East Iceland and usefel tips before travelling to Iceland.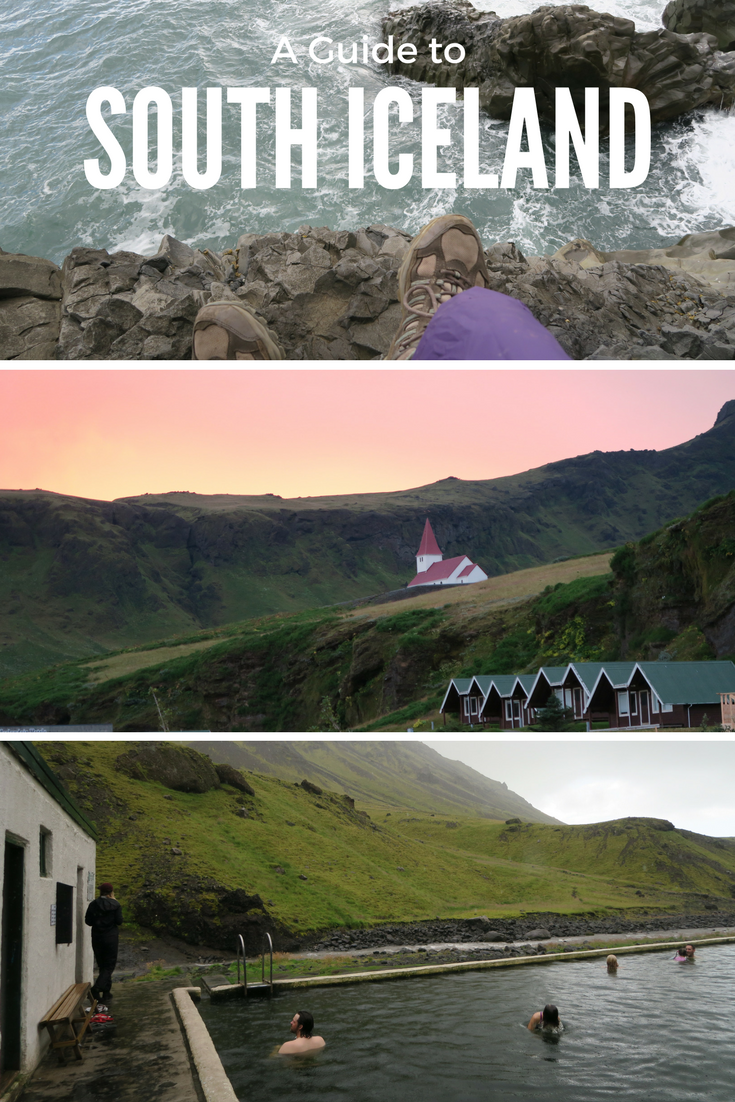 Enikő
Hey, I'm Enikő! I'm currently an au pair and I want to share my experiences with you. I've travelled a lot in the past years. I'm gonna teach you how to settle in to a new country and get free accommodation anywhere in the world. Circle Enikő on Google+!