Iceland Road Trip (Golden Circle)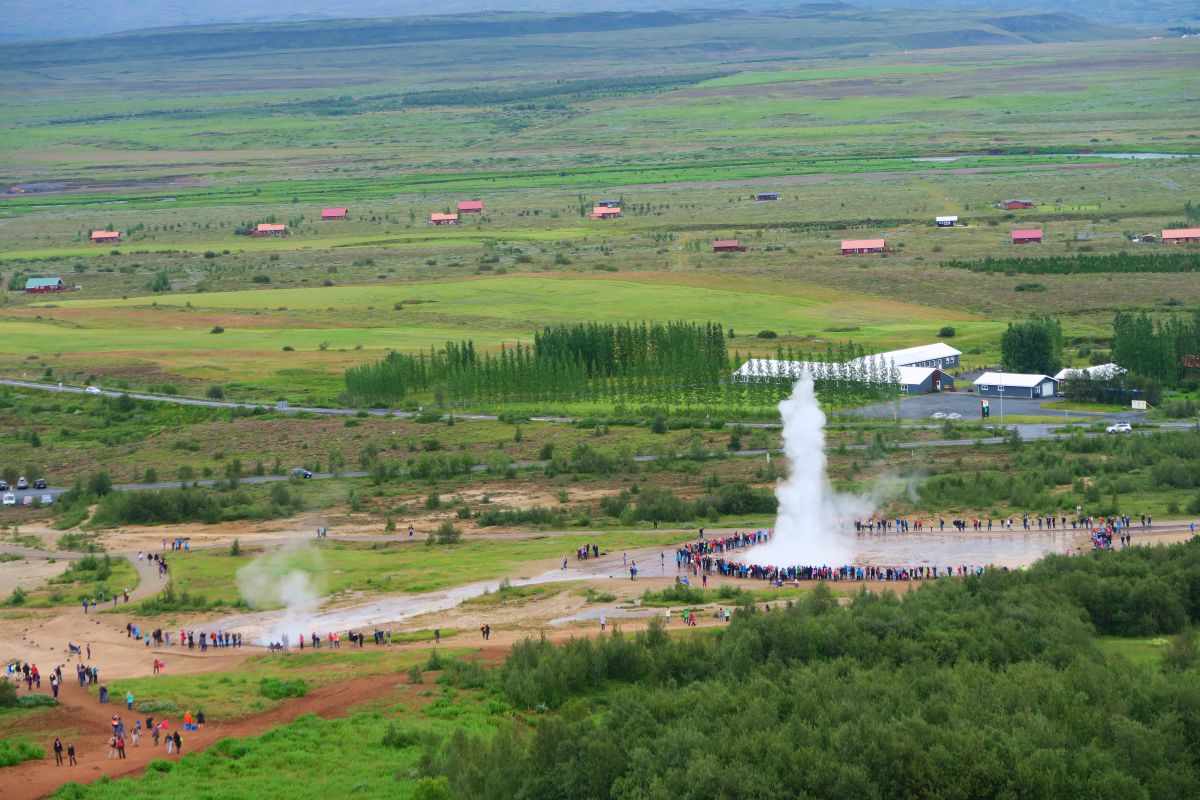 After sharing all the information you must know before visiting Iceland let me show you all the amazing places that I've visited in the country.
We started our trip with the Golden Circle as unfortunately WOW Air managed to lose my luggage and it didn't arrive to Keflavik airport. So we wanted to stick around Reykjavik, in case they found it and we could go back to fetch it.
The Golden Circle loops from Reykjavik into central Iceland and back. It's perfect for visitors who don't have at least a week on hand to do the ring road, but want to see the natural beauties of the country. The Golden Circle is about 300 km and can be done in a day. We spent 2 days doing it, spending more time at each place. Make yourself comfy in the car, get a  travel pillow, listen to music and explore the Golden Circle!
Þingvellir National Park
It's a UNESCO World Heritage site and the location of Iceland's first Parliament. This is also where the North American & Eurasian tectonic plates are shifting away from each other 2-8 cm per year. It's home to lakes, waterfalls, hills, natural formations, lava fields, a church and so much more. Bear in mind, that you have to pay for parking, which is a bit unusual for Iceland attractions, as most places we visited were free.
We walked around for a few hours as there was a lot to see. Around dinner time we decided to go to the lake where you can find picnic tables and washing up facilities. You can spend the night here with a tent, you just have to pay at the visitor centre.
Geyser
It's on the way to see Gulfoss. It was my first time seeing a geyser and it was quite a nice experience. You have to have your camera ready to snap that picture as Strokkur erupts without any sign. The eruptions happen about every 3-5 minutes, so you can't miss it. There is also a hill you can walk up to behind the Geyser. I highly recommend it as you get a great view to a river and mountains.
Gullfoss
A must see waterfall in Iceland. From some angles, you can't even see where the water disappears, and can only see the spray rising into the air. It's a short walk from the parking lot and there are several lookout areas to get pictures from all angles. If you're chasing waterfalls in Iceland make sure you bring raincoats and pants as the mist can get you really wet otherwise especially on windy days.
Kerið
It's a red volcanic crater covered in green vegetation It is an interesting place to stop. You can walk around the crater on the top and then make your way down to the waterfront. The path down the the water is a bit steep and slippery, but just take your time and it will be fine. There's a cute little bench to admire the view. This is a nice quick stop but there is an entrance fee to pay.
Read my other article about the South Iceland, East Iceland and usefel tips before travelling to Iceland.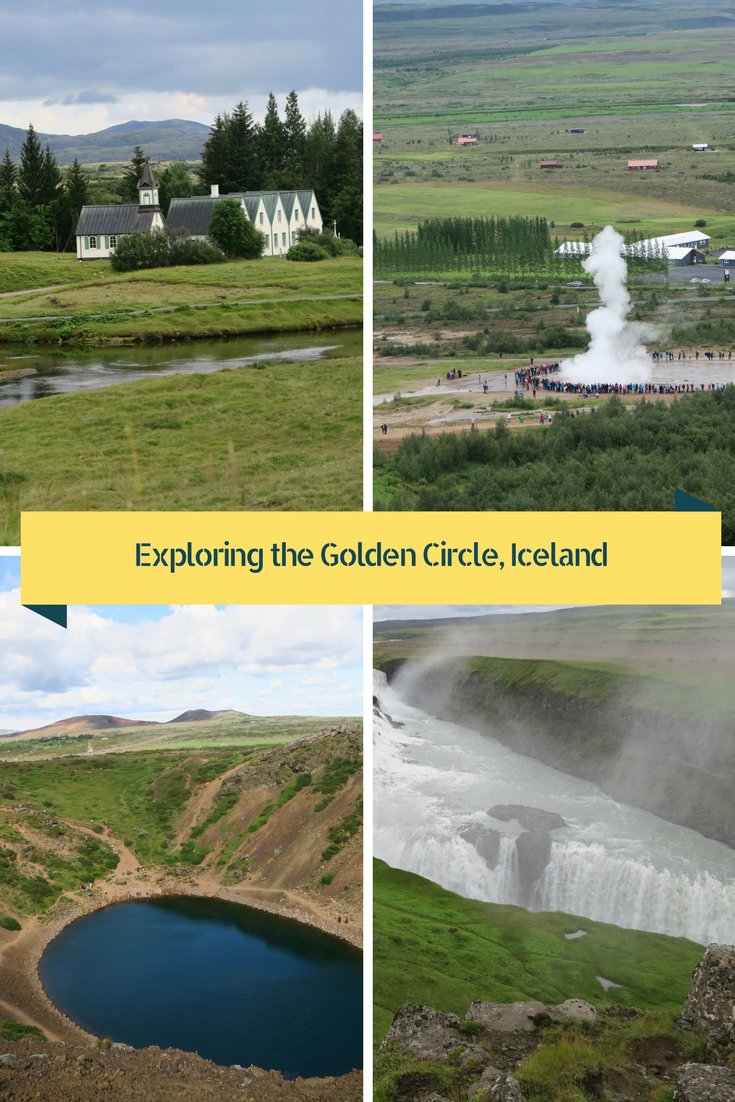 Enikő
Hey, I'm Enikő! I'm currently an au pair and I want to share my experiences with you. I've travelled a lot in the past years. I'm gonna teach you how to settle in to a new country and get free accommodation anywhere in the world. Circle Enikő on Google+!