Hiking in Italy is a really popular activity. You have probably heard of the Dolomites and wanted to visit it based on the many impressive Instagram photos. But there are several other mountain ranges in Italy which are just as beautiful but without the crowd and overpriced tourist attractions. The Bergamo Alps is a good example. Be prepared to only hear Italian, see smiling locals and try local dishes. We decided to base ourselves in Borno and explore the nearby mountains on foot. This is how we discovered Lago di Lova and Rifugio Laeng. Thanks to the scenic alpine views this was my favourite hike in Italy. Hiking Corna Trestepassi and Monte Isola were also stunning, but there was something special about the wild beauty of the Bergamo Alps. 
Where are the Bergamo Alps?
The Bergamo Alps are named after the city Bergamo, which is south of the mountains. They are a mountain range in the Italian Alps in northern Lombardy. Despite having a convenient location (within 2 hours from Milan and Verona) it is not very popular. This is probably due to the fact, that tourists tend to visit the more well-known places, such as Lake Garda or the Dolomites, which are also nearby. Its untouched nature, empty hiking trails, authentic mountain huts and smiling locals are exactly the reason why we loved the Bergamo Alps so much.
Hiking Lago di Lova
We set off from our accommodation in Borno early in the morning. The path mostly went through a pine forest with occasionally getting a glimpse of the impressive Pizzo Camino peak. There was a little picnic area about halfway with nice views to the town of Borno. We could also spot the Monte Altissimo ski resort on the other side of the valley, which also has some nice hiking trails.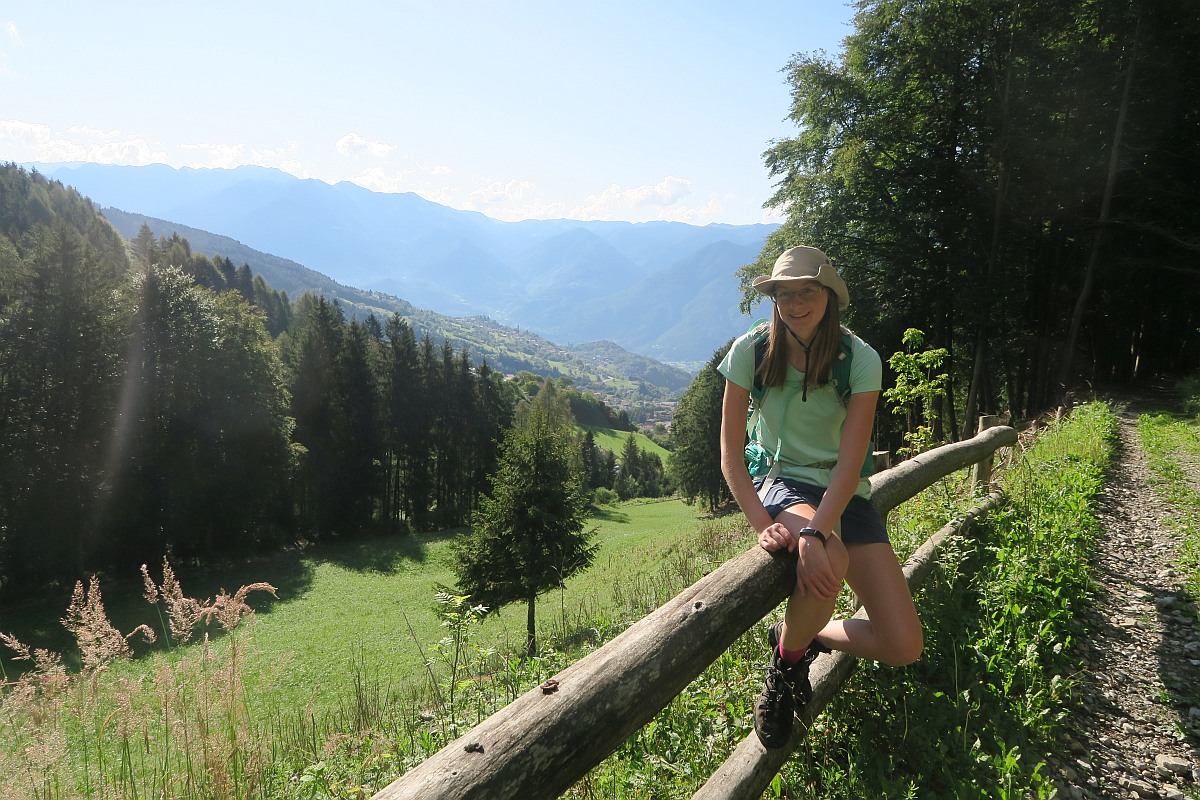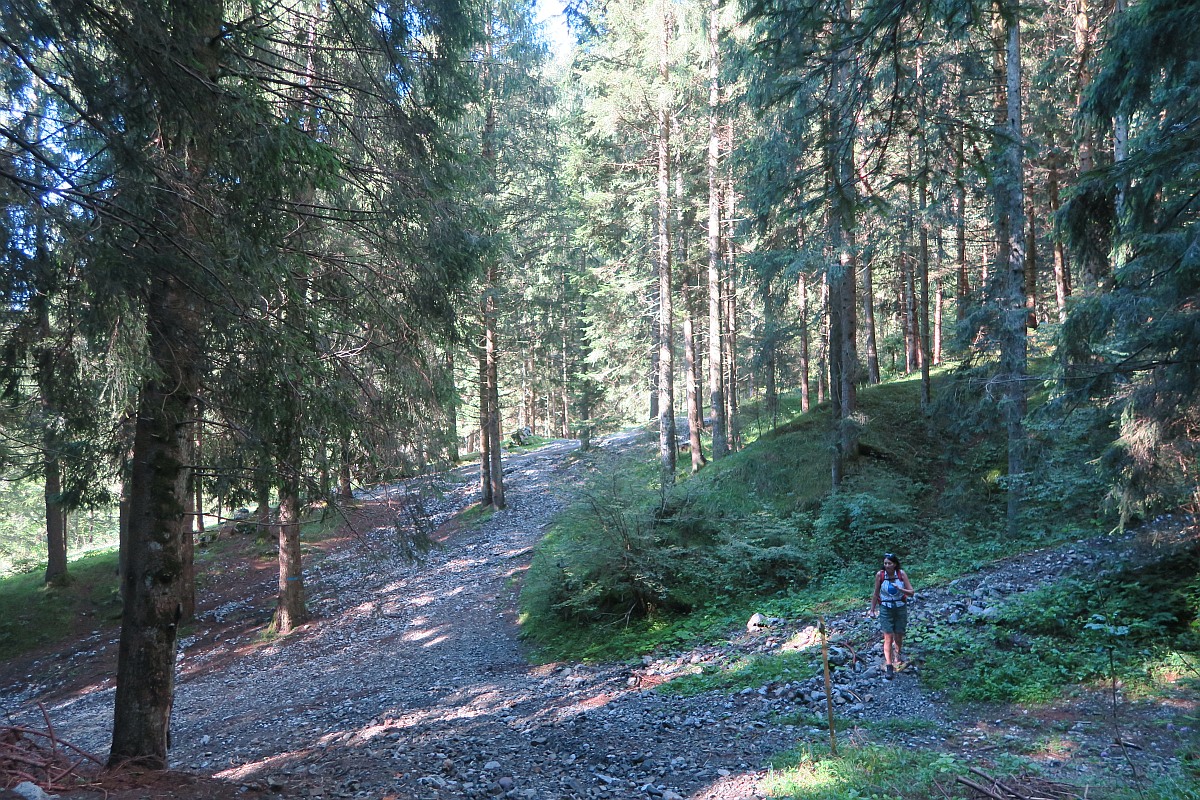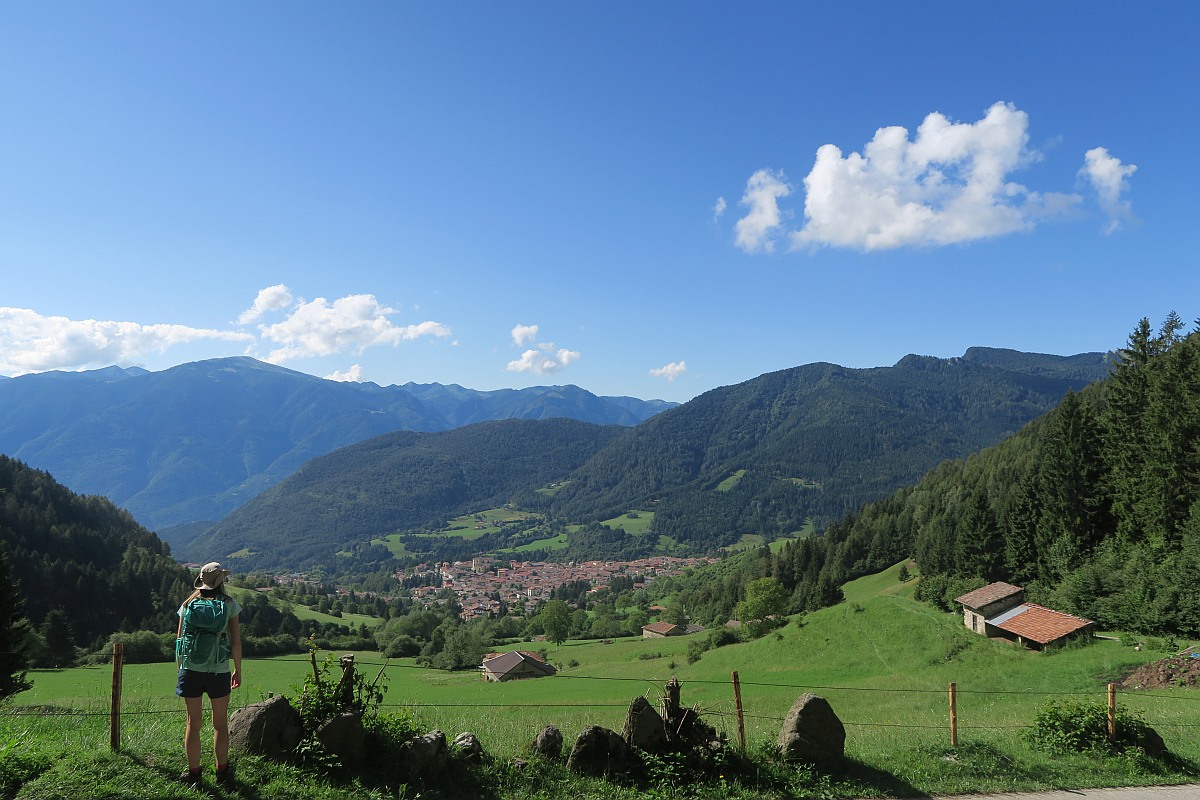 We didn't meet anyone along the way until we reached Lago di Lova around 9 am. This shows just how peaceful this area is. The lake was still quiet with only a few fishermen around. We sat down to one of the picnic tables and had a snack. We then decided to have a walk along the lake. By this time a big Italian school group appeared and it wasn't so quiet anymore, but nonetheless very beautiful. We also saw some mountain bikers as well. It is not possible to walk around the lake, as a short section is closed off for waterworks purposes.
Duration: It took us about 2 hours to reach the lake from our accommodation in the outskirt of Borno. This included photo and snack breaks.
From the centre of Borno it is about 4 km to reach the lake, which is about 1 hour at a steady pace. The elevation gain is 400 m.
It is possible to drive up to Lago di Lova, however, this requires a 4×4 vehicle.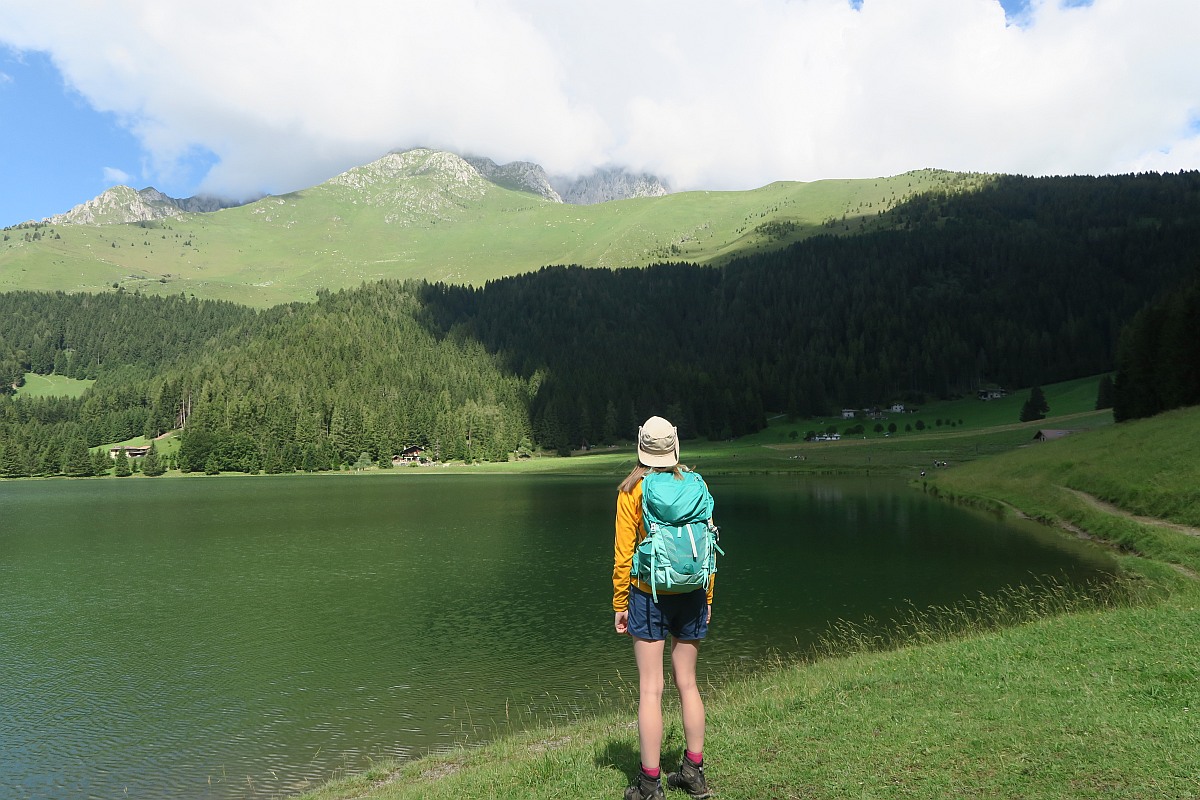 Chalet Lova
If you don't take a picnic with you to the lake, you can have lunch at Chalet Lova. They serve homemade, traditional food. The hosts are very kind and helpful. You can eat your lunch outside while enjoying the stunning views.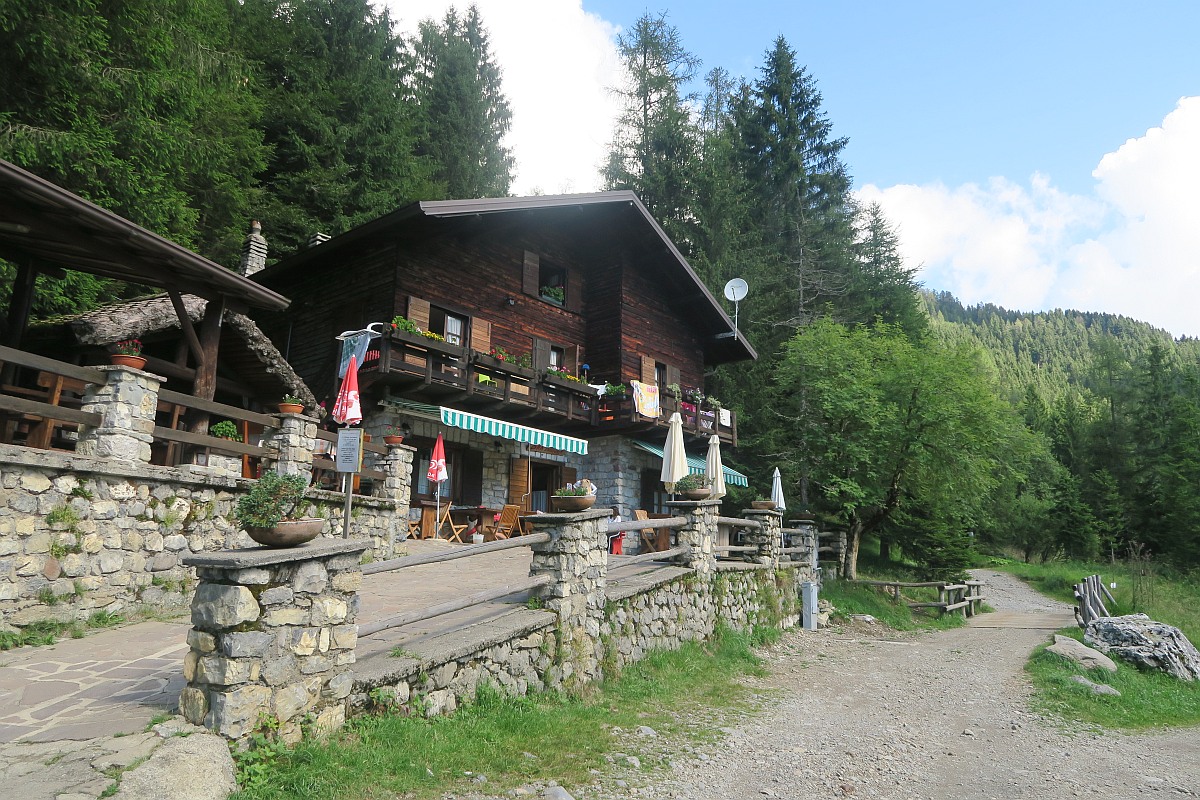 Hiking Rifugio Laeng
After you finished at Lago di Lova you can return to Borno the same way or make your hike circular and choose a different route, as there are a few to choose from. However, depending on which path you choose, it can extend your hike.
We decided to hike further up to Rifugio Laeng, which was 1,5 hours away according to the signs.
We didn't take the shortest route to the mountain hut, so ended up walking longer than that. The trail to the hut was really beautiful. We had scenic views along the way to the mountains of the Bergamo Alps. We walked through meadows with pretty flowers, stumbled upon a waterfall and walked across a little stream. There was something interesting to see at every corner. After hiking for about 2 hours we finally spotted the little red mountain hut in the distance. The main reason I wanted to visit Rifugio Laeng was to take some photos of the hut. I immediately fell in love with its lovely red window shutters framed by the limestone cliffs at the foot of Pizzo Camino. The area of the mountain hut is rich in rare botanical species and almost looks like a garden with interesting trees, bushes, flowers, rock formations and a little pond.  
Rifugio Laeng serves delicious traditional dishes. However, we brought sandwiches with us so decided to have those and just bought some refreshments from the mountain hut. After we had a break we started to head back to Borno via Lago di Lova. We chose a slightly different route this time, which offered nice views along the way to the lake.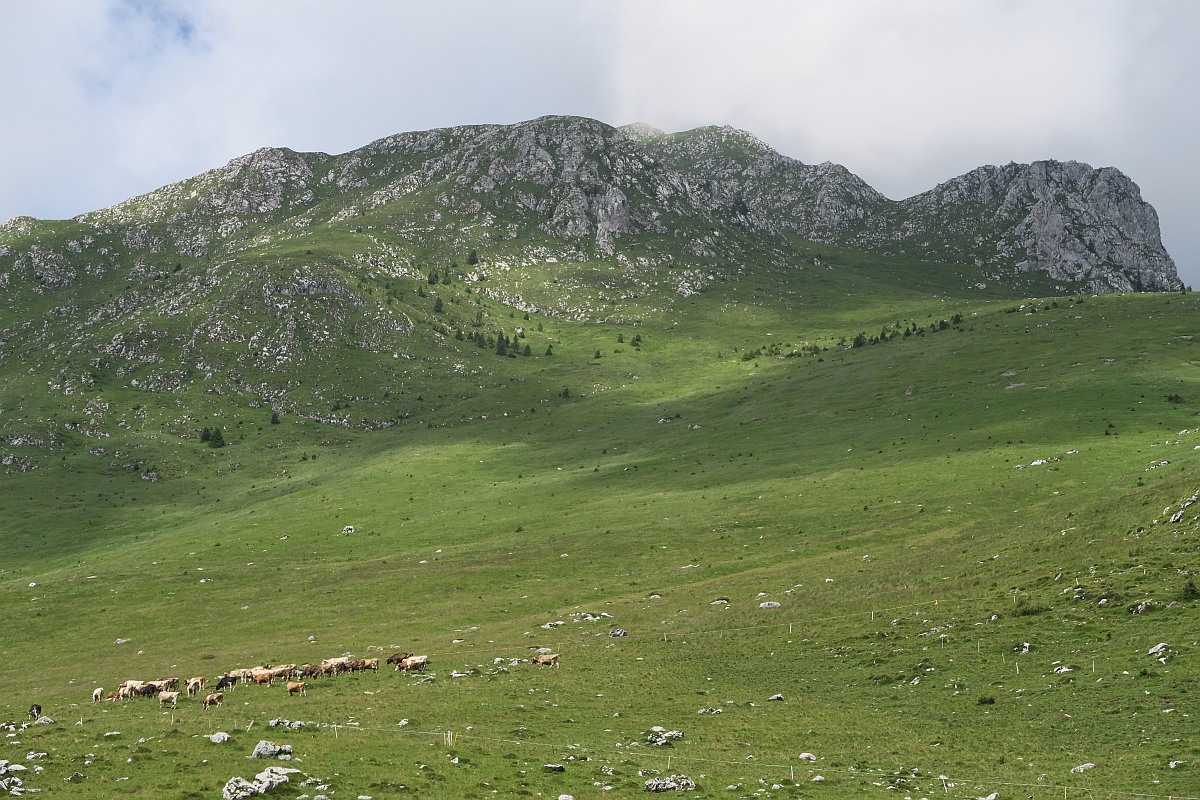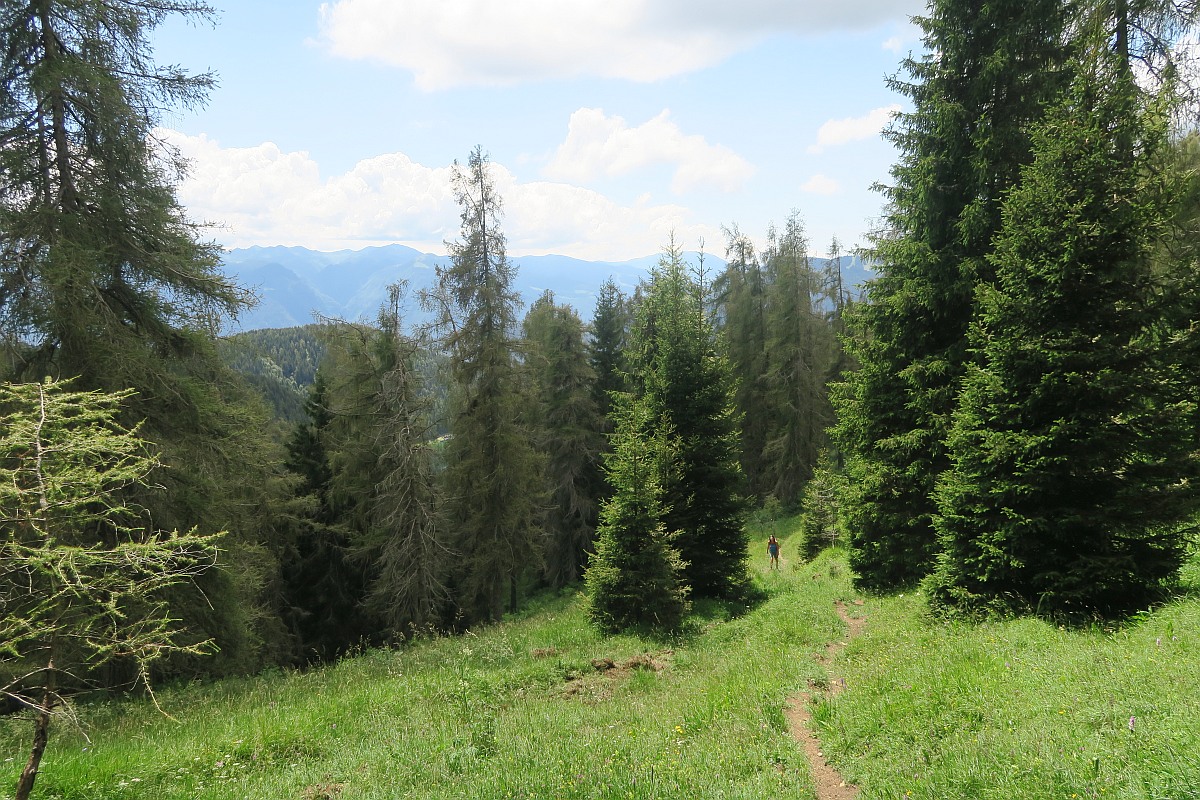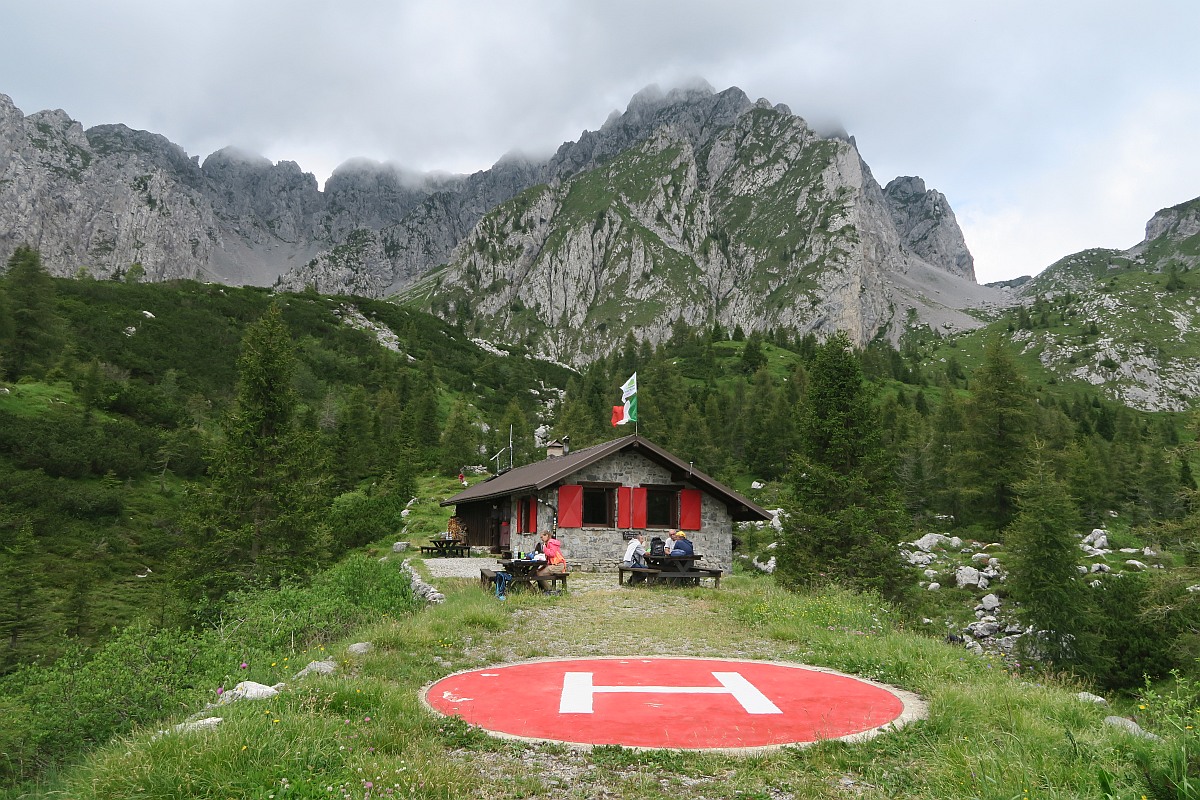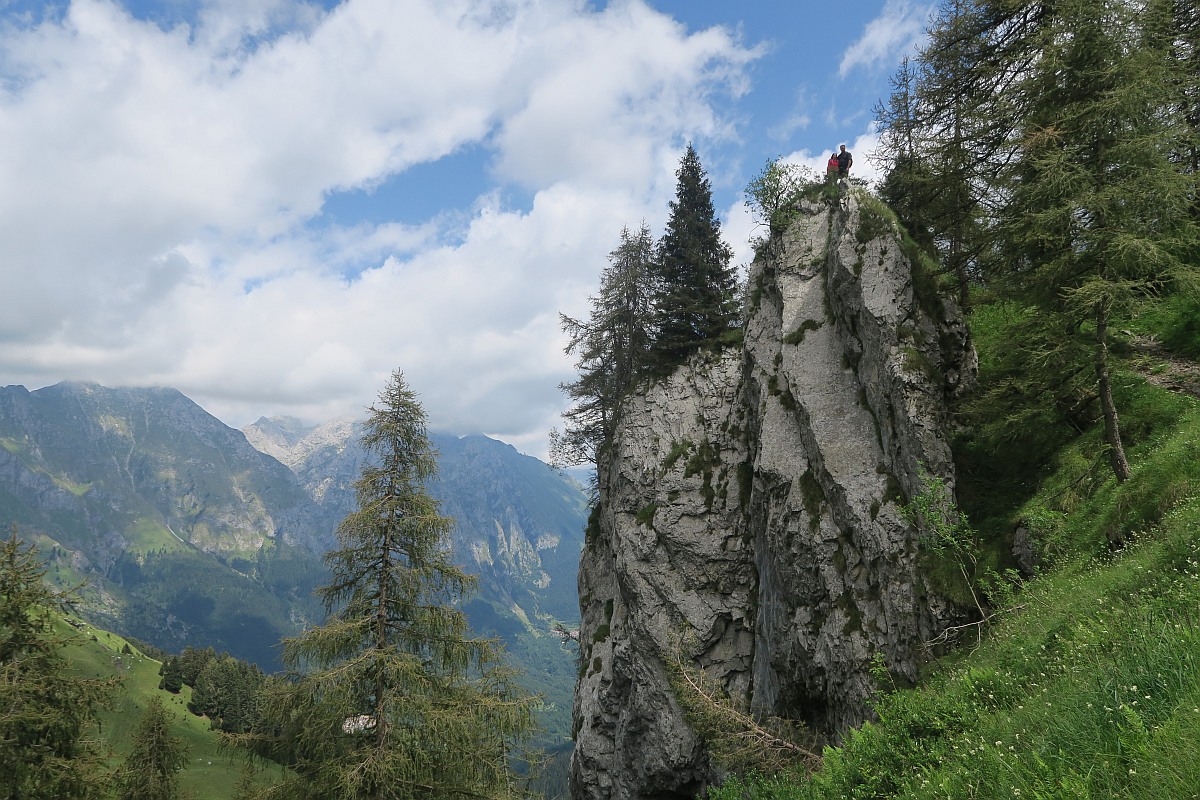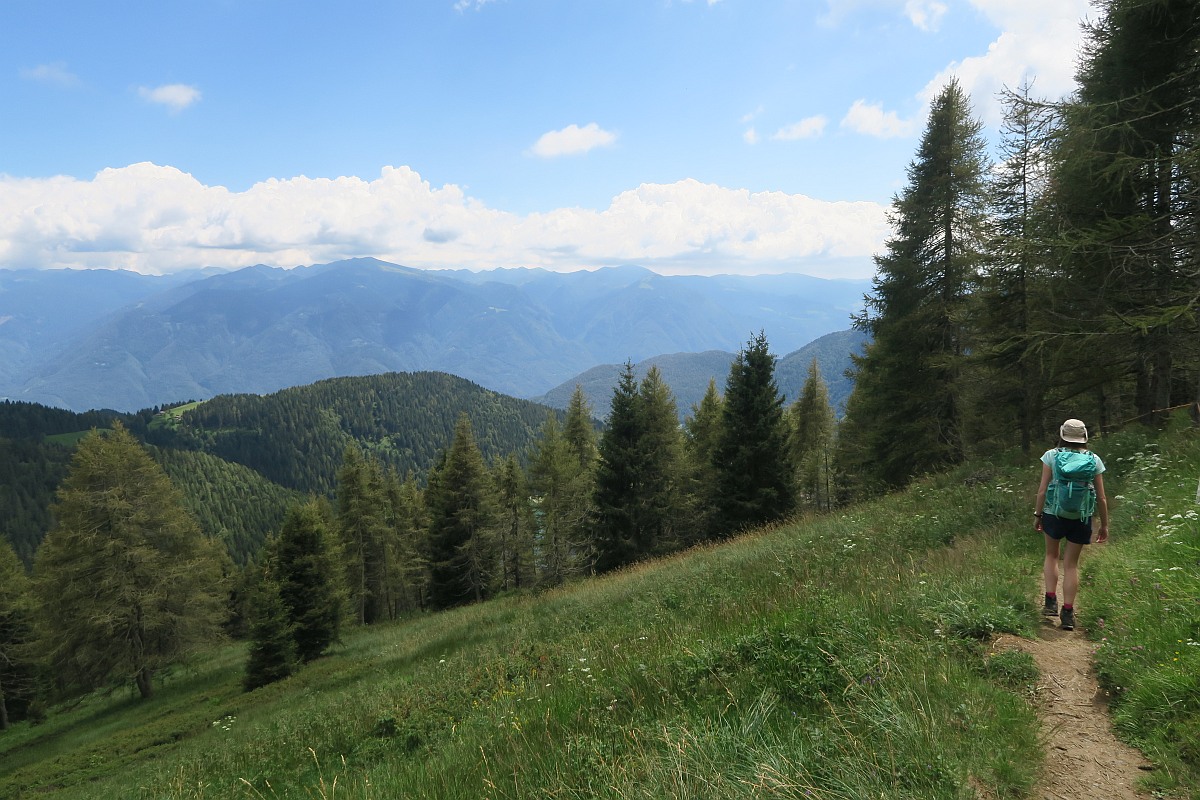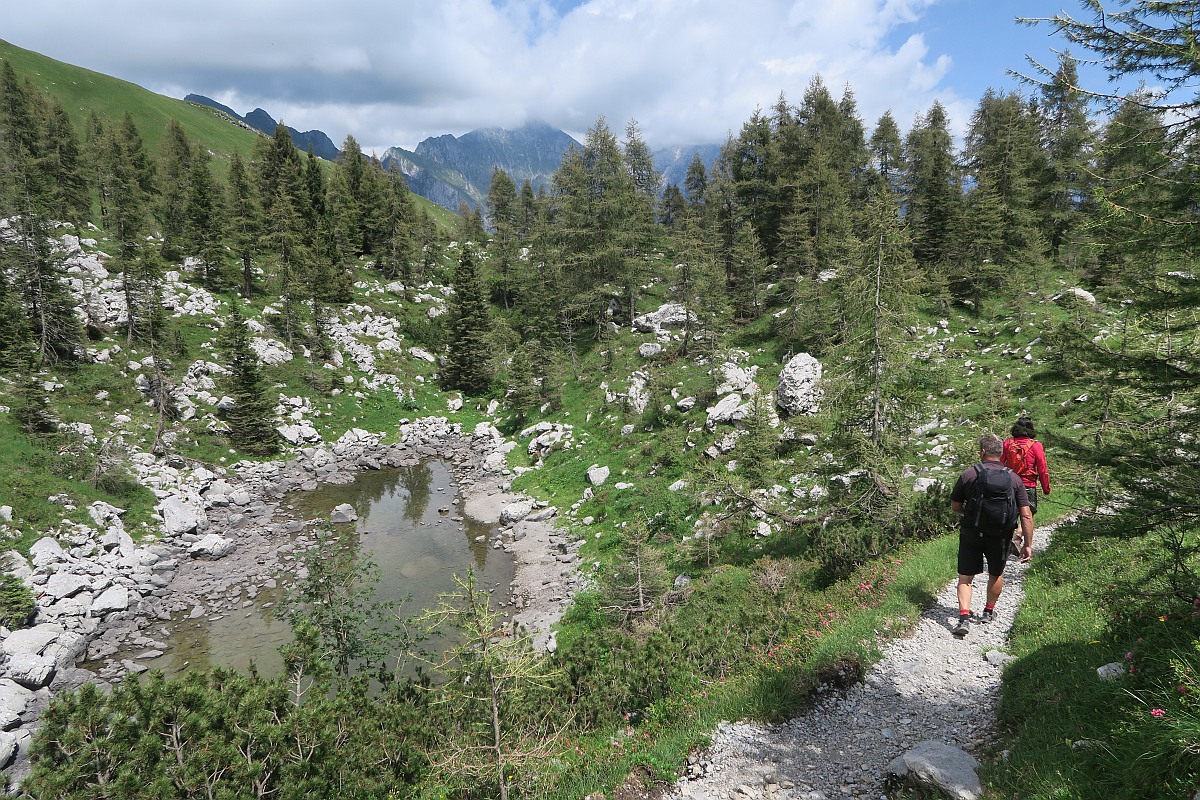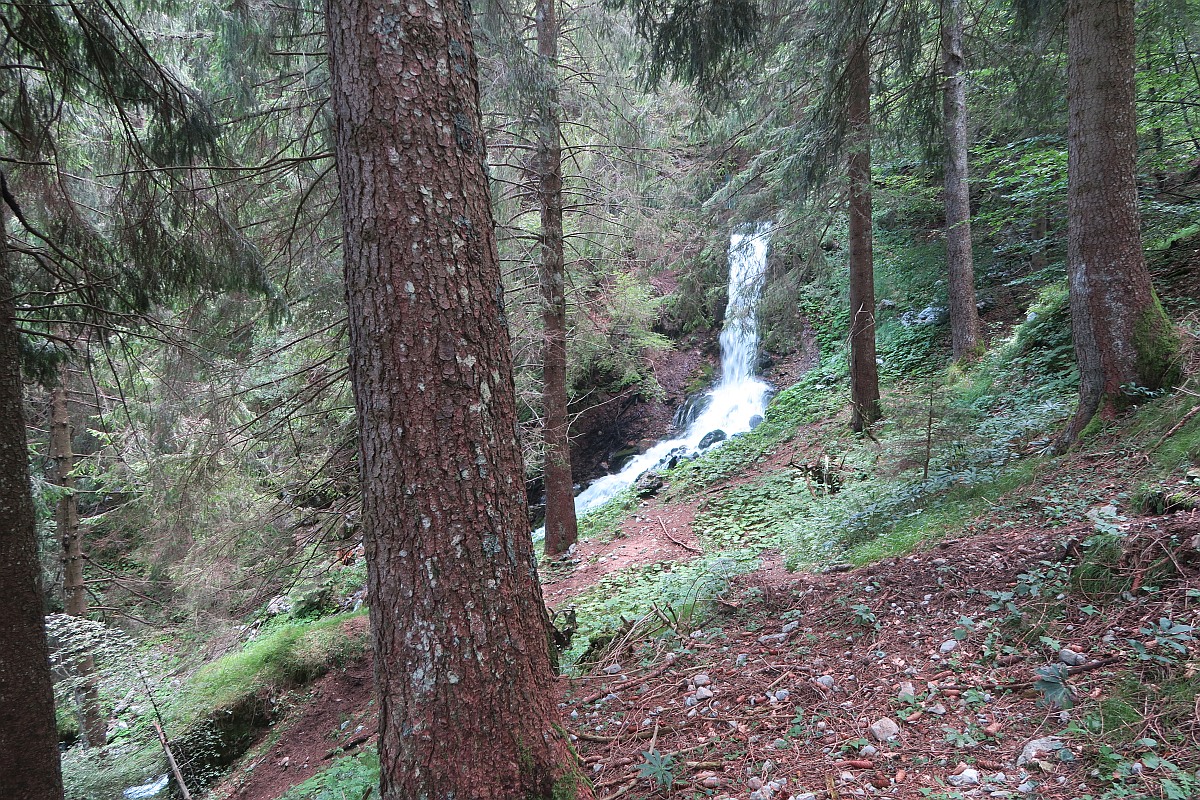 Sightseeing in Borno
From Lago di Lova we walked down to the town centre of Borno, so we could do a little sightseeing before heading back to our accommodation in the outer part of the town. This charming mountain town is a hidden gem in Italy. I enjoyed walking through the narrow cobblestone streets with historical buildings, coloured doors and flowers hanging by the windows. In the main square, there is a church, a fountain and the city hall. You can of course also find cafes, stalls selling gelato and some shops. The one selling wood carvings was my favourite.
Borno has a lot more to offer. There is an adventure park as well. However we were pretty knackered by this point, and we still had a climb up to our accommodation.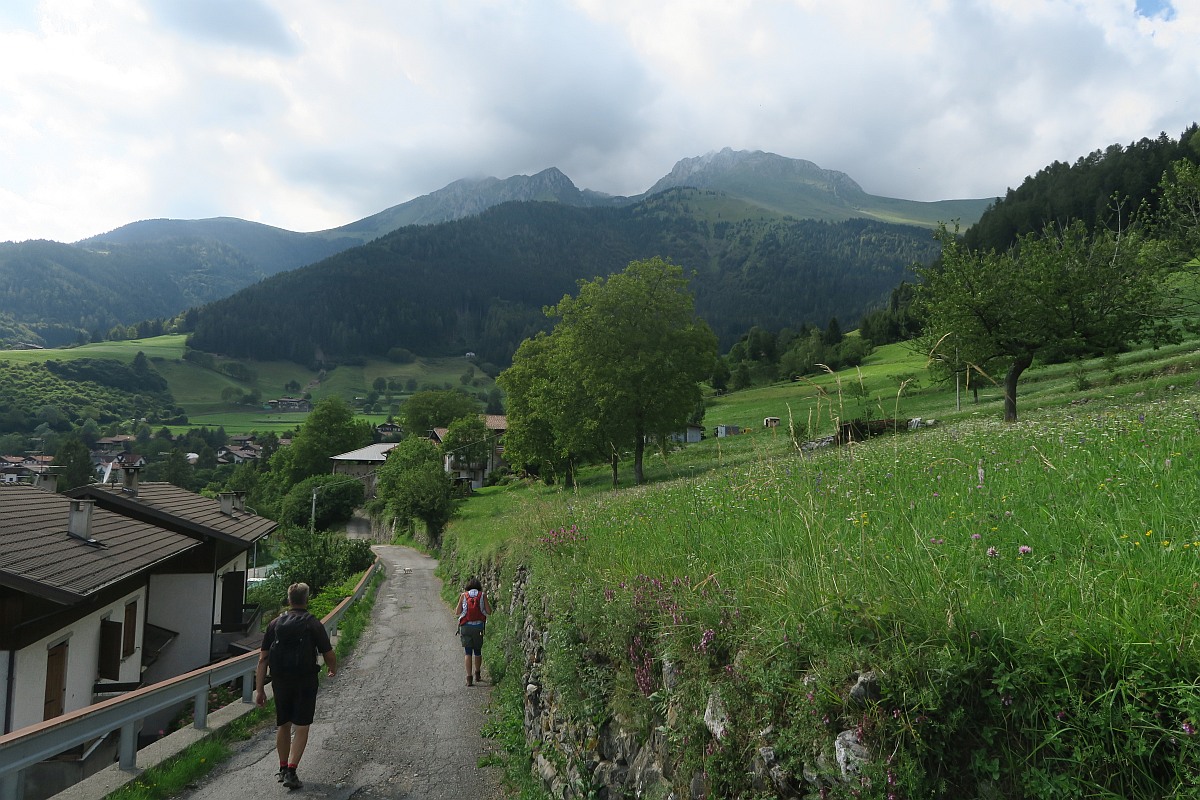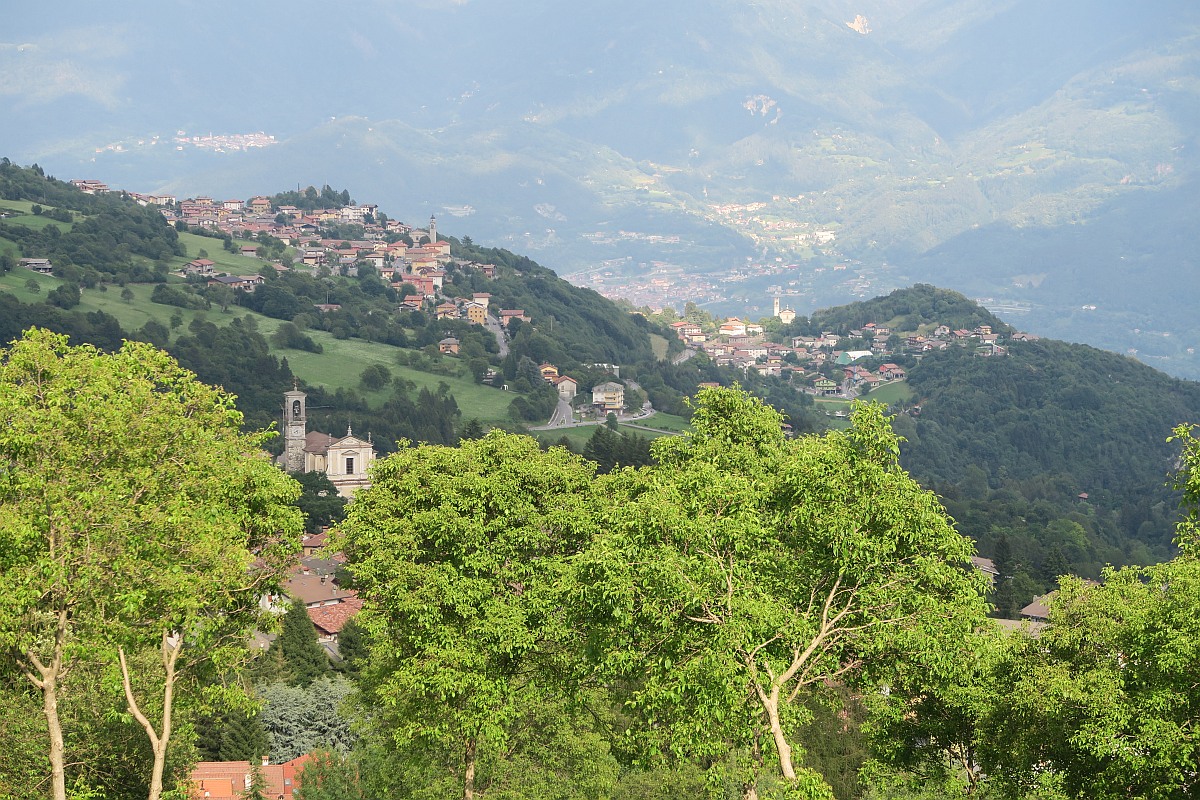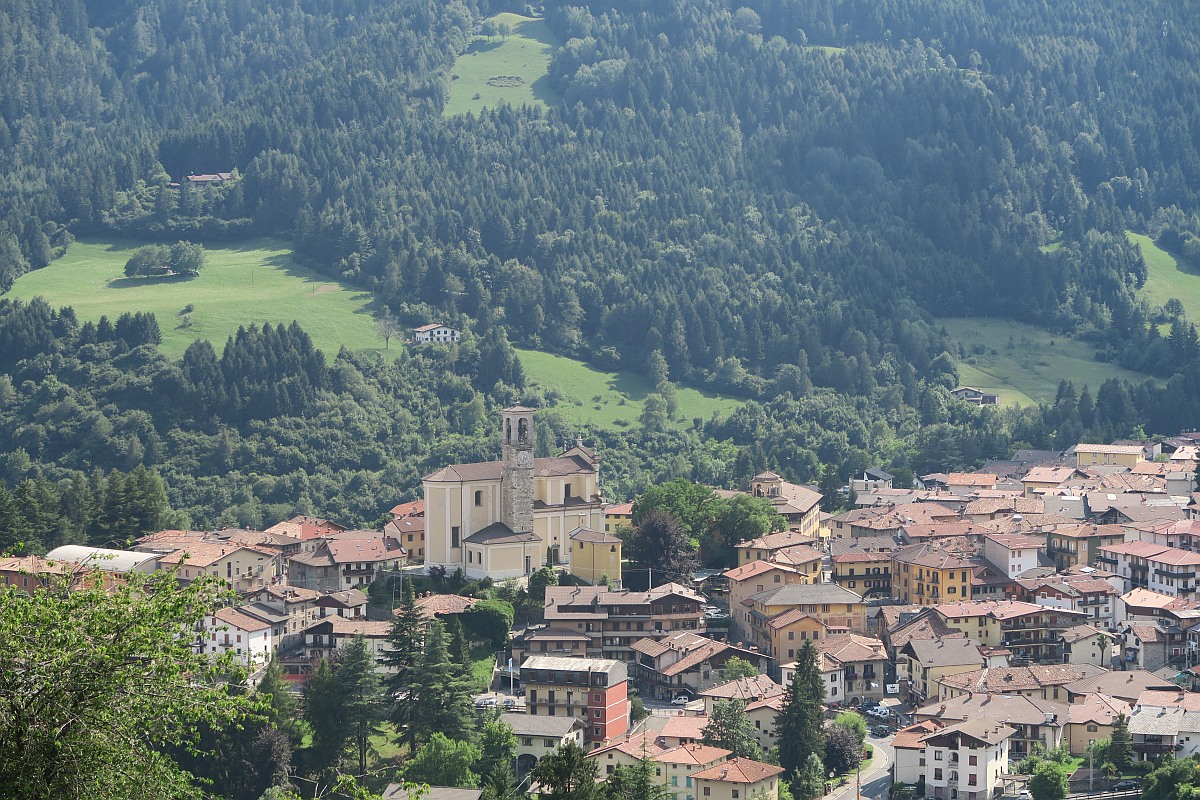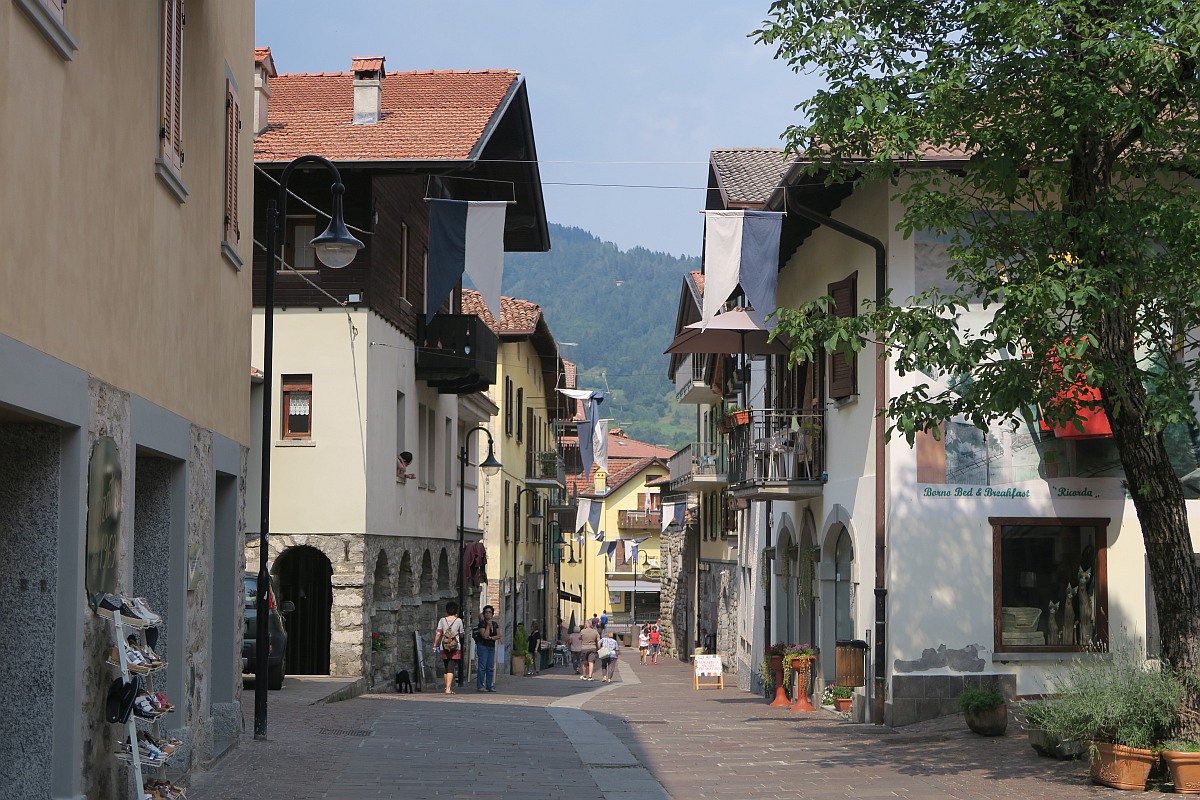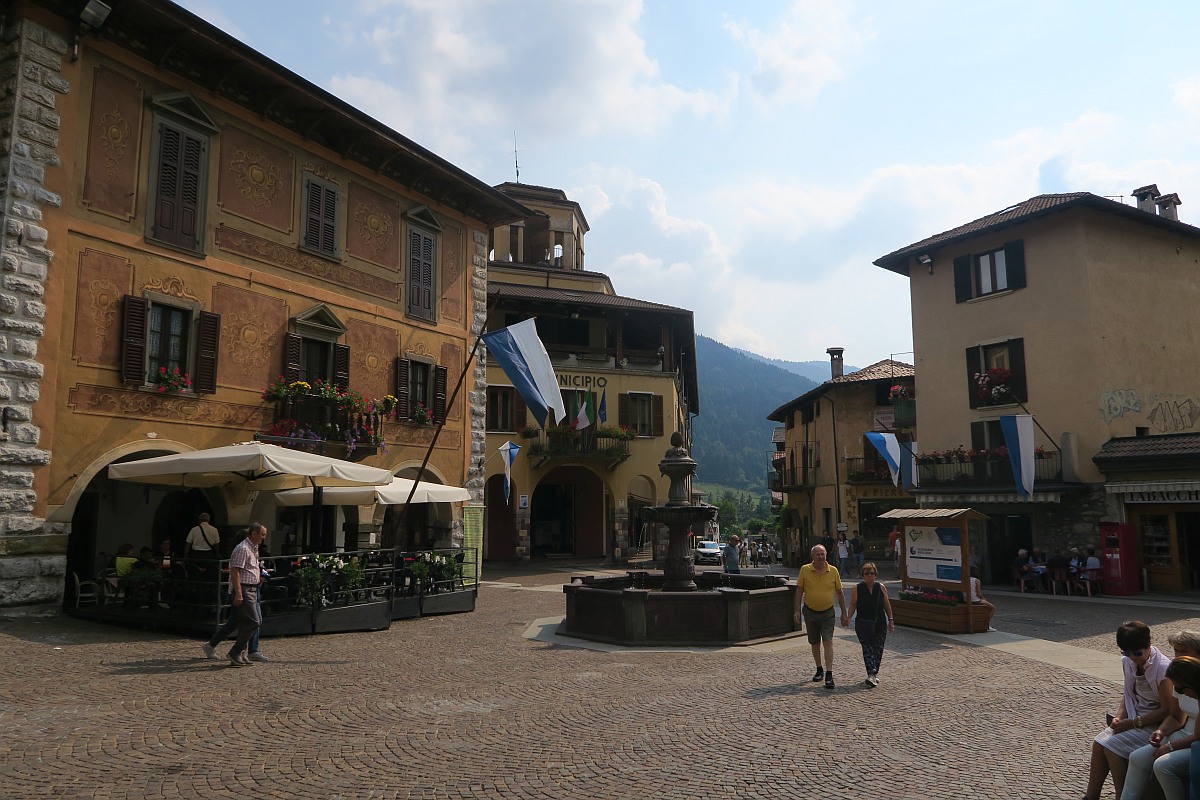 Duration: This hike was 23 km for us with 1100 m elevation gain. It was one of the most exhausting, but also the most beautiful hike of our trip.
If you don't do any extensions as we did, you can reach Rifugio Laeng from Borno town centre via Lago di Lova in about 2,5 hours. The elevation gain is 750 m.
The area isn't very well signposted, so I suggest either having a map or gpx tracks on your phone. You can download mine from the map down below. I used the AllTrails app, which worked great on this trip, as it shows all the different trails in the region.
Did you like this post? Why not PIN it?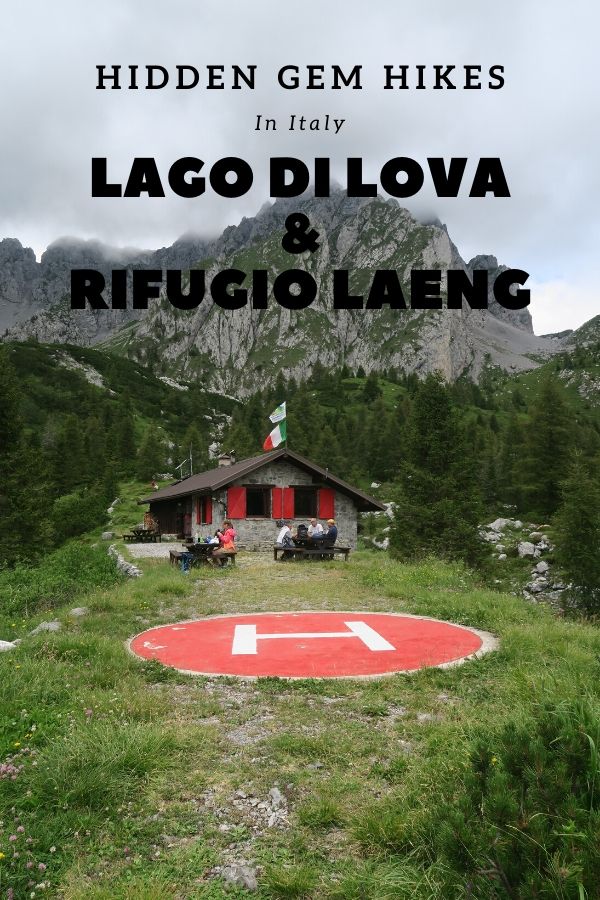 Enikő
Hey, I'm Enikő! I'm currently an au pair and I want to share my experiences with you. I've travelled a lot in the past years. I'm gonna teach you how to settle in to a new country and get free accommodation anywhere in the world. Circle Enikő on Google+!