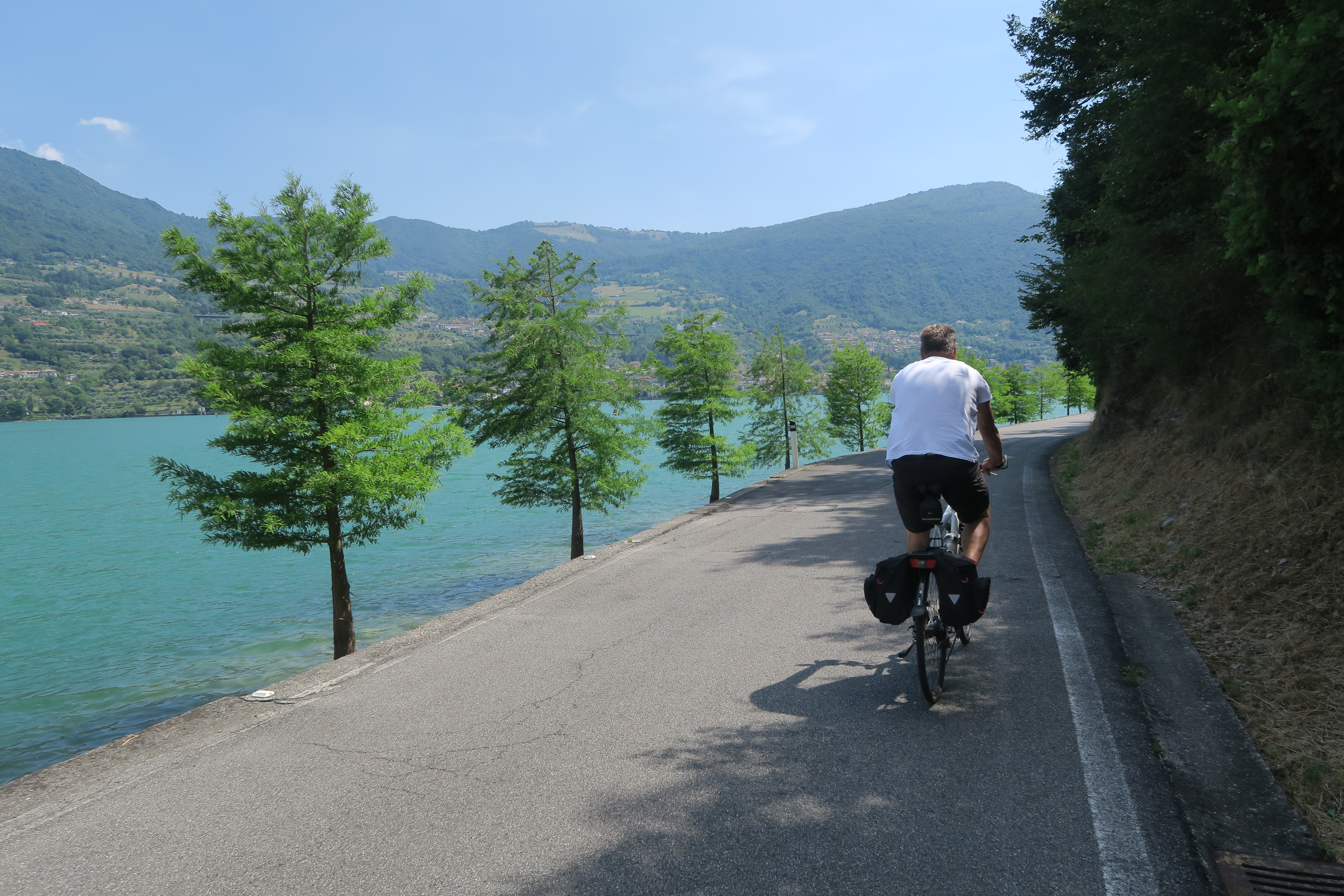 Monte Isola was voted the third "Best European Destination in 2019". It is still considered a hidden gem in Italy. Visiting the island is like stepping back in time. Cars are banned from the island, but the locals are allowed to use motorcycles. However, the best way to discover this paradise is by bike. Cycling around Monte Isola lets you explore everything at a comfortable pace.
Where is Monte Isola?
Monte Isola is a green mountain emerging from Iseo Lake in Italy. It is not only the highest but also the largest lake island in Europe. It is under a 2-hour drive from such popular destinations like Venice or Milan. Despite its convenient location, not many people know about this hidden gem. This could be due to the fact that the well known Lake Garda and Lake Como are also in the area, so tourists flock to those more popular places. If you want to have the best view of the island you can go hiking to Corna Trentapssi.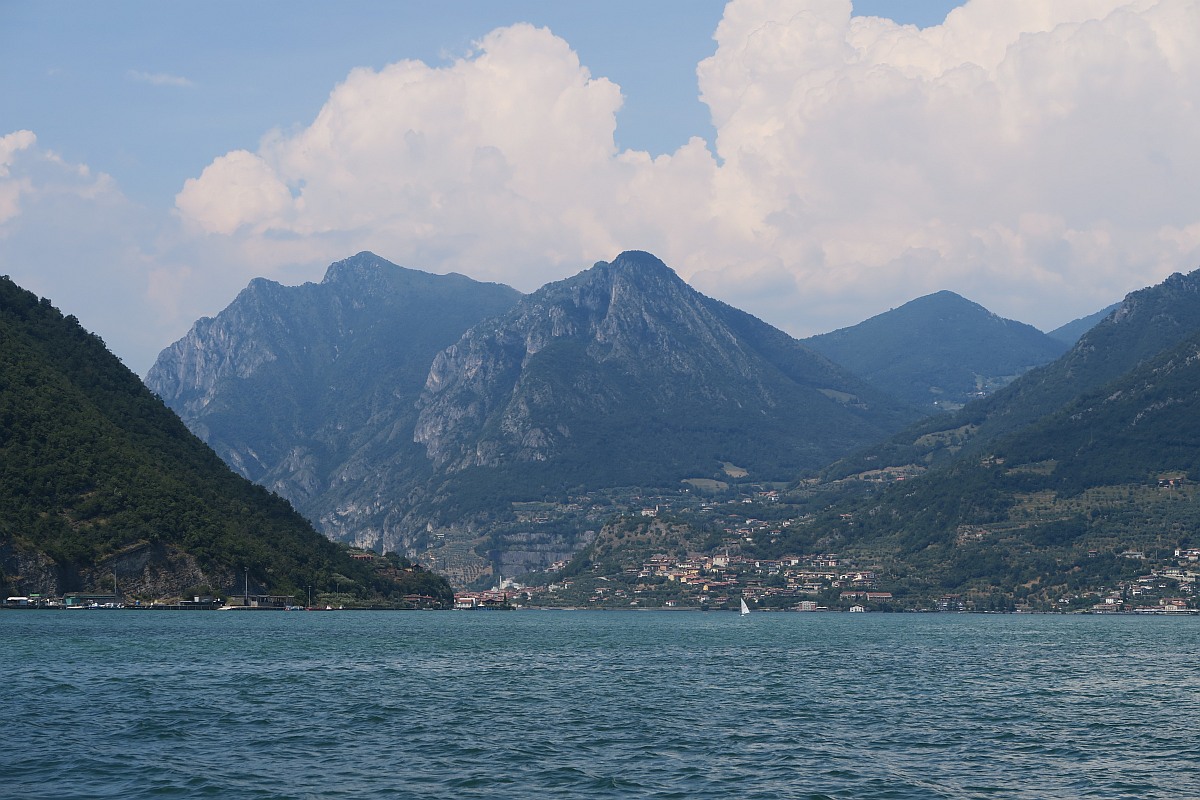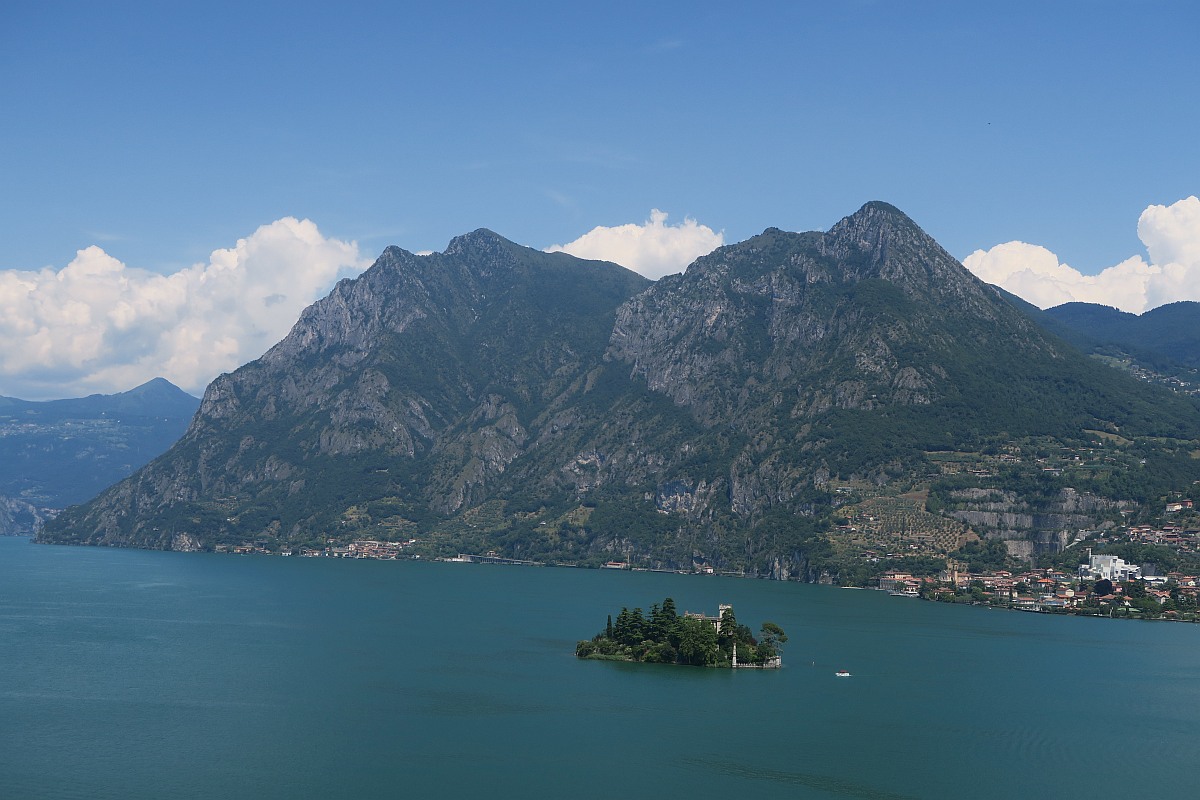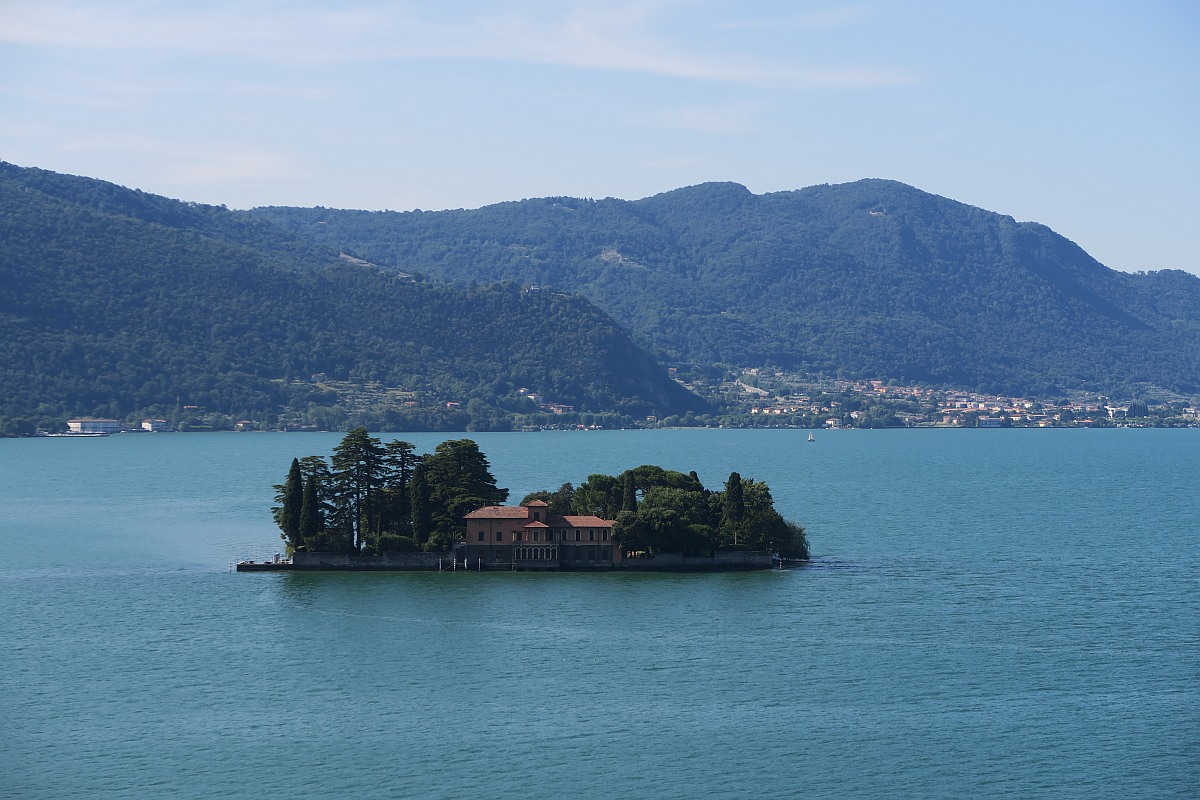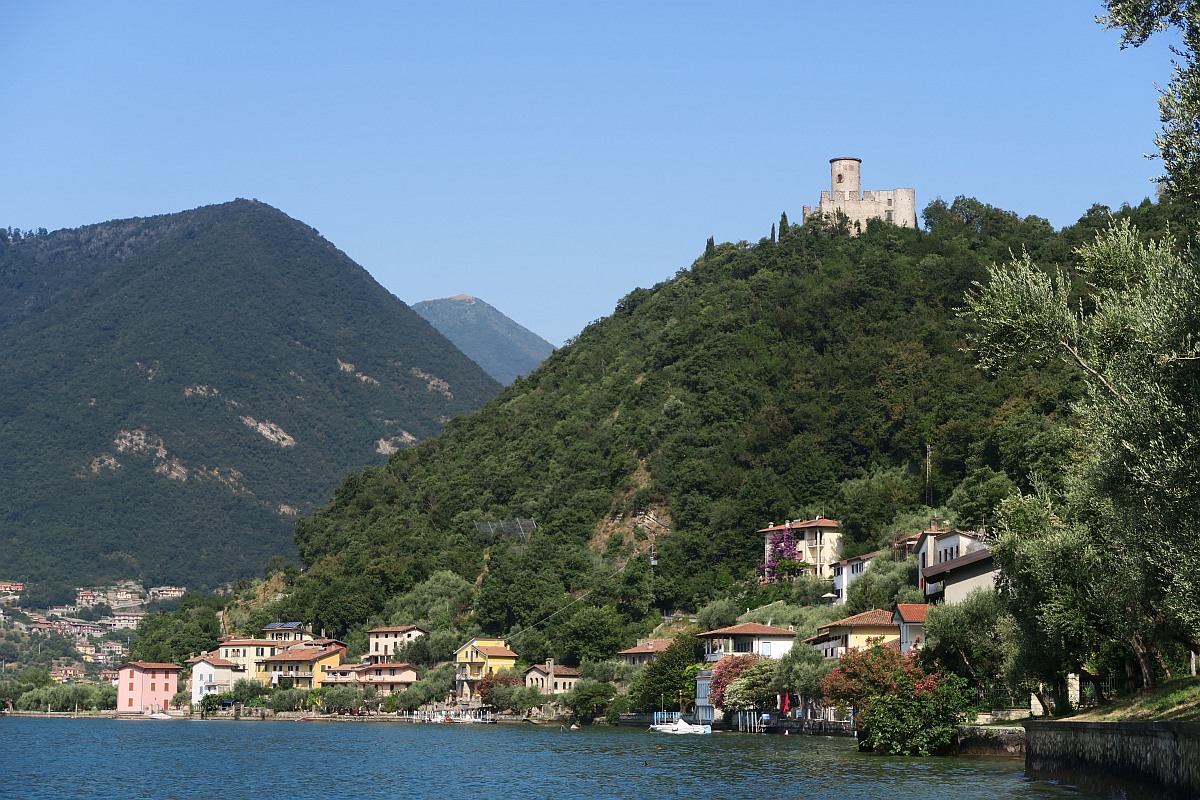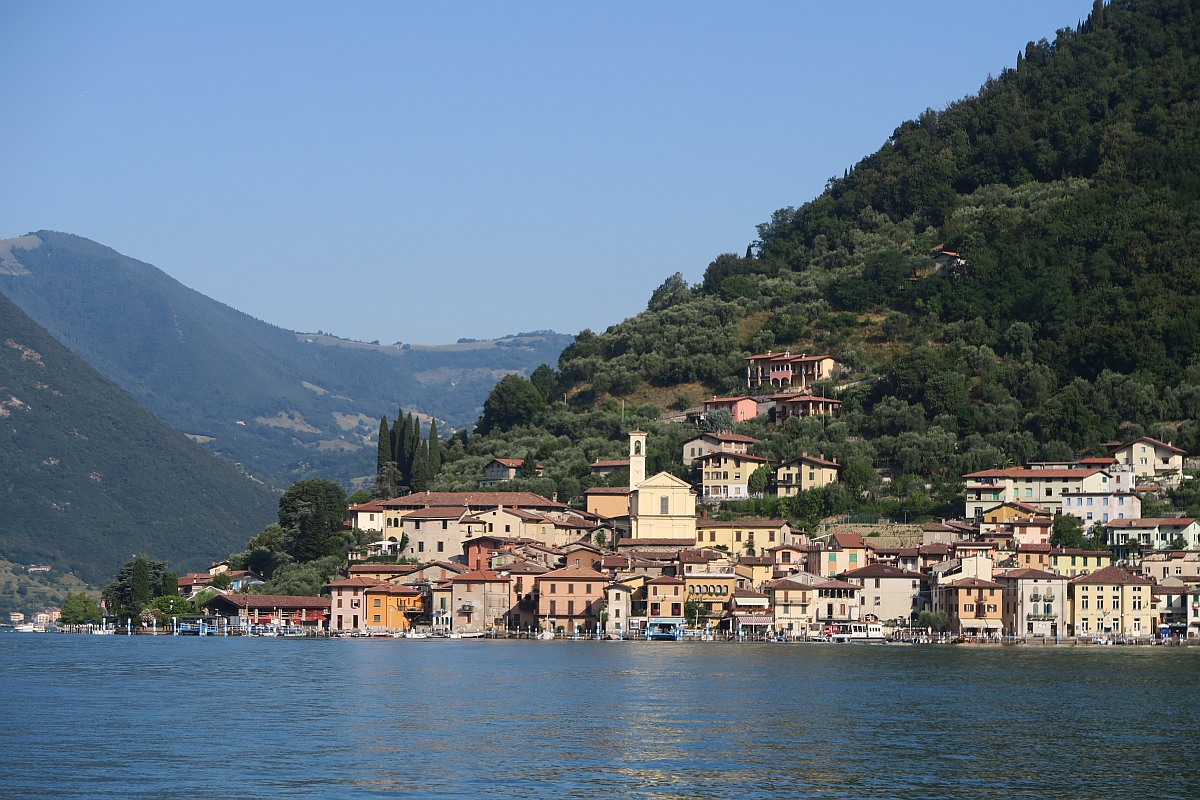 How to get to Monte Isola
There is a regular ferry service to the island. In the peak summer months, it goes about every 15 minutes. You can take the ferry from many lakeside villages. Lake Iseo is divided into 5 fare zones. Please check fare prices online for your route. It is also possible to transport bikes on the ferry for an extra fee. (€ 2.60 on way) You can buy tickets on the ferry. The crossing only take s a few minutes.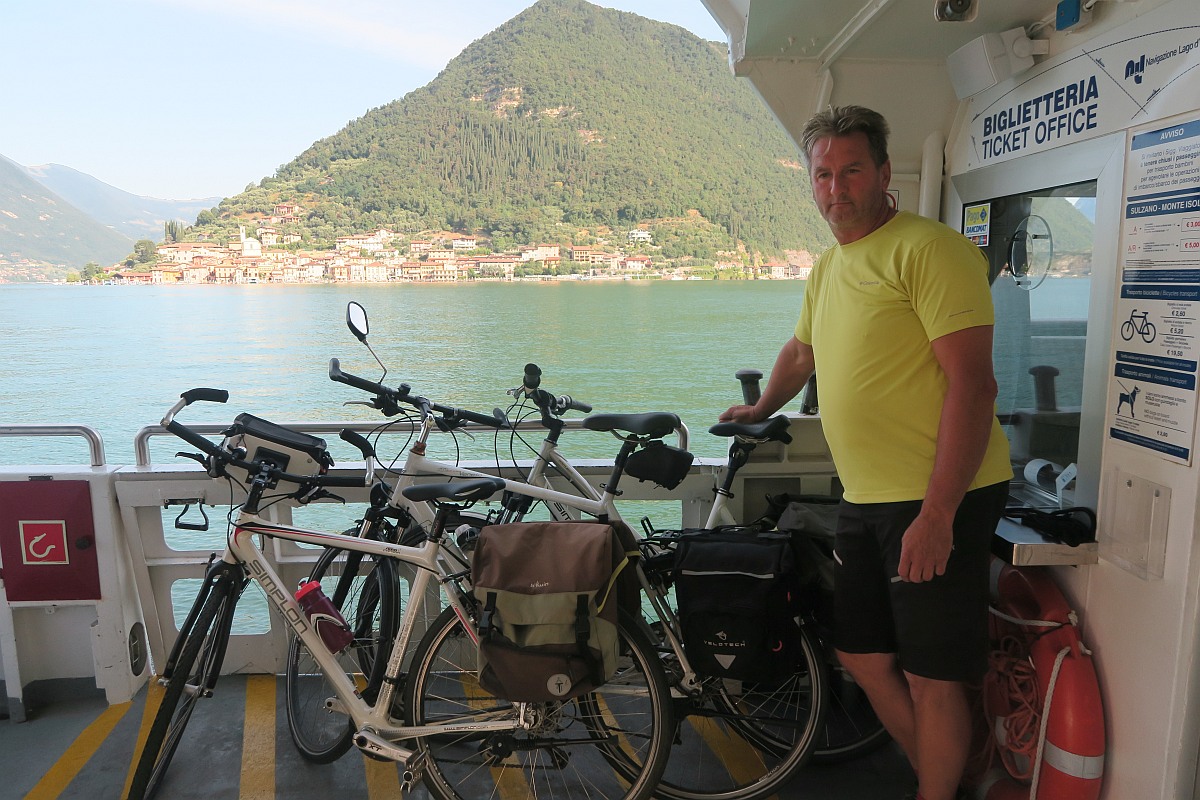 Cycling around Monte Isola
Cycling around Monte Isola takes about 1 hour. It is 9 km to cycle around the island. You can start it in any direction. We decided to cycle it clockwise from Peschiera Maraglio. The route is paved and mostly flat, but there are a few hilly sections. It is also a great place for a bike ride for families, as it is really safe since there are no cars on the island. It is possible to climb up to the 600 m peak, where the Sanctuary is. This is a 3 km detour (one way) Please note that you need a really good fitness level in order to cycle up without an electric bike. We ended up pushing the bikes. I would still recommend making your way to the top, as there are gorgeous views to Lake Iseo and the nearby mountains.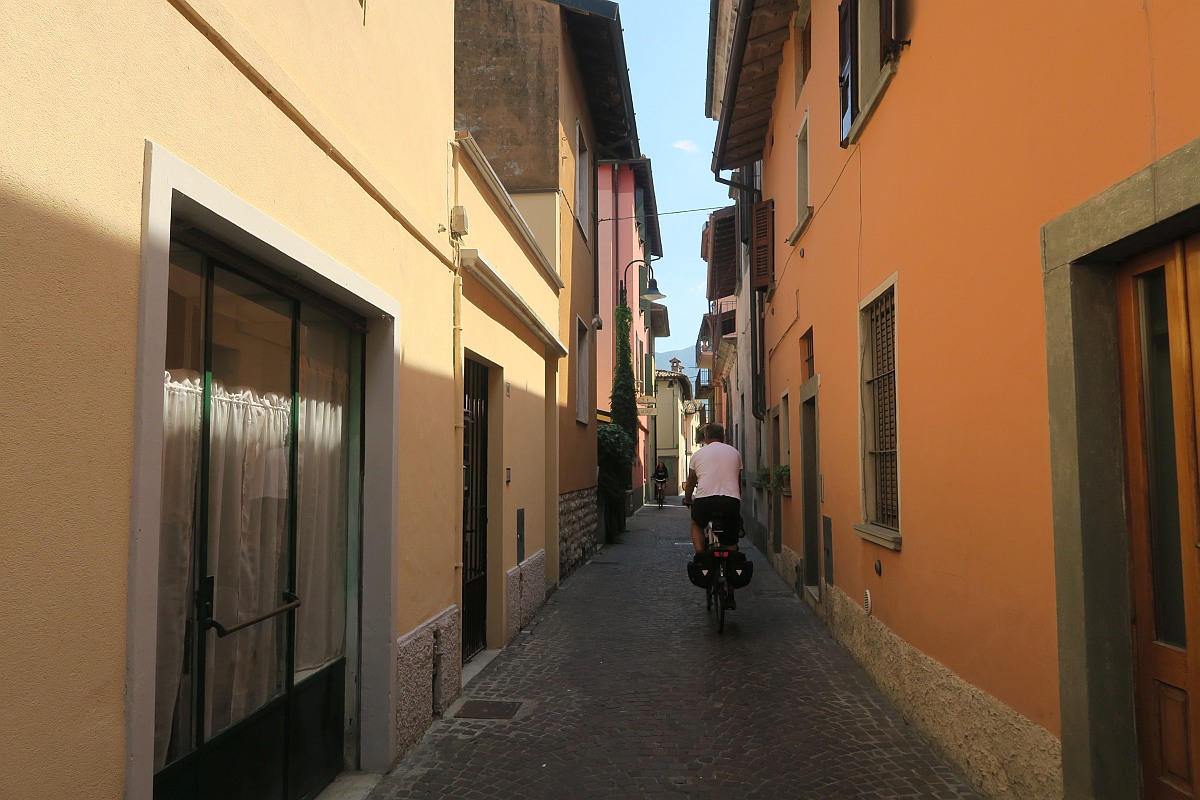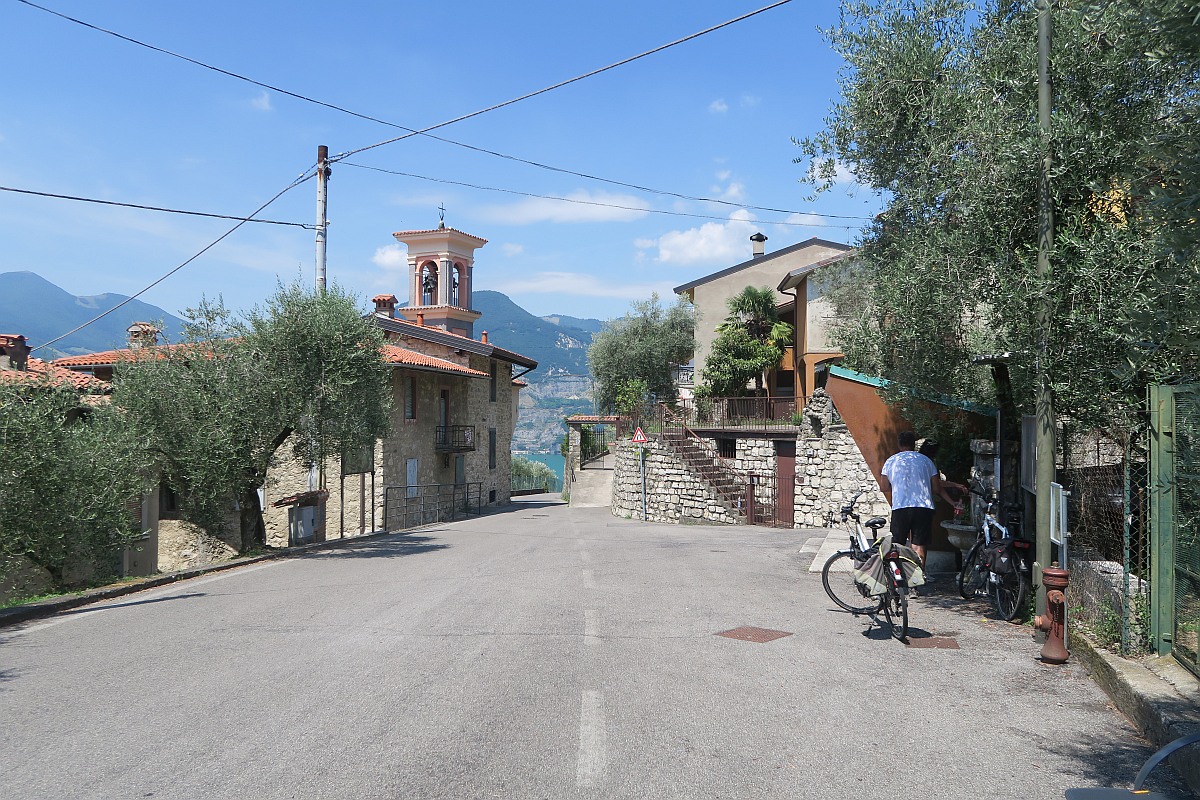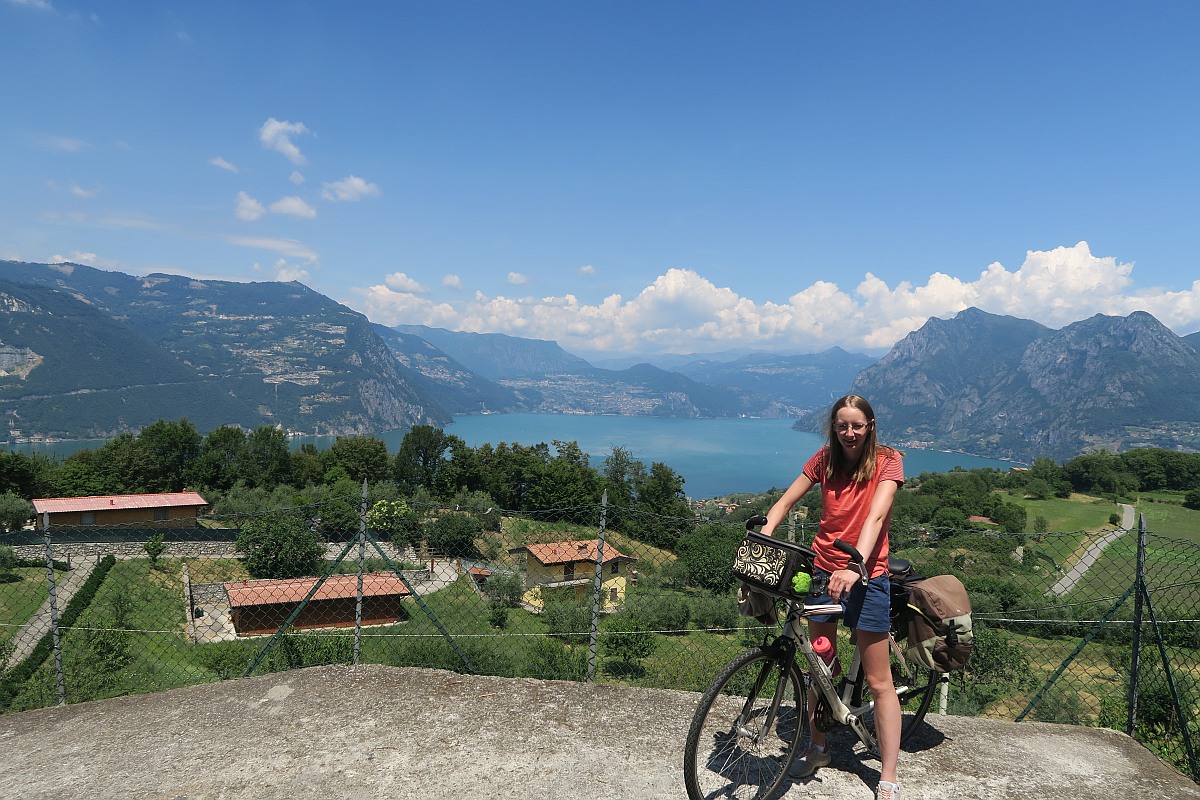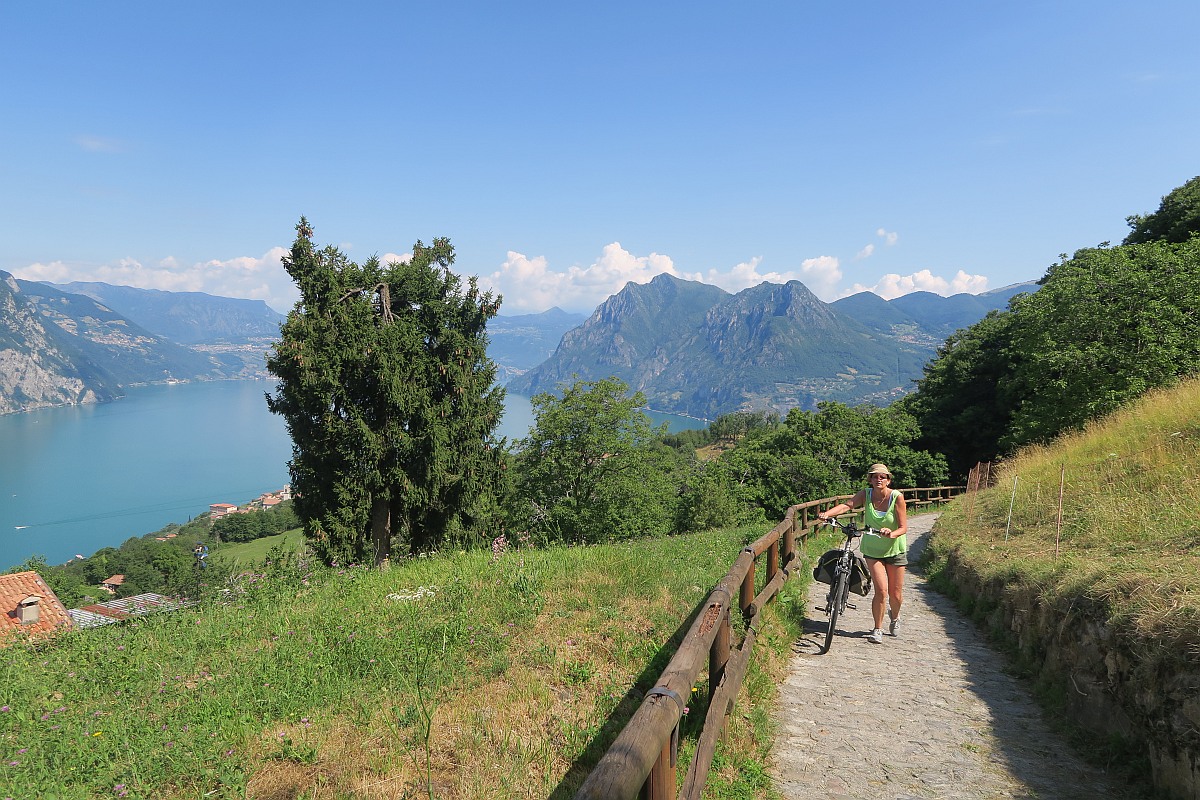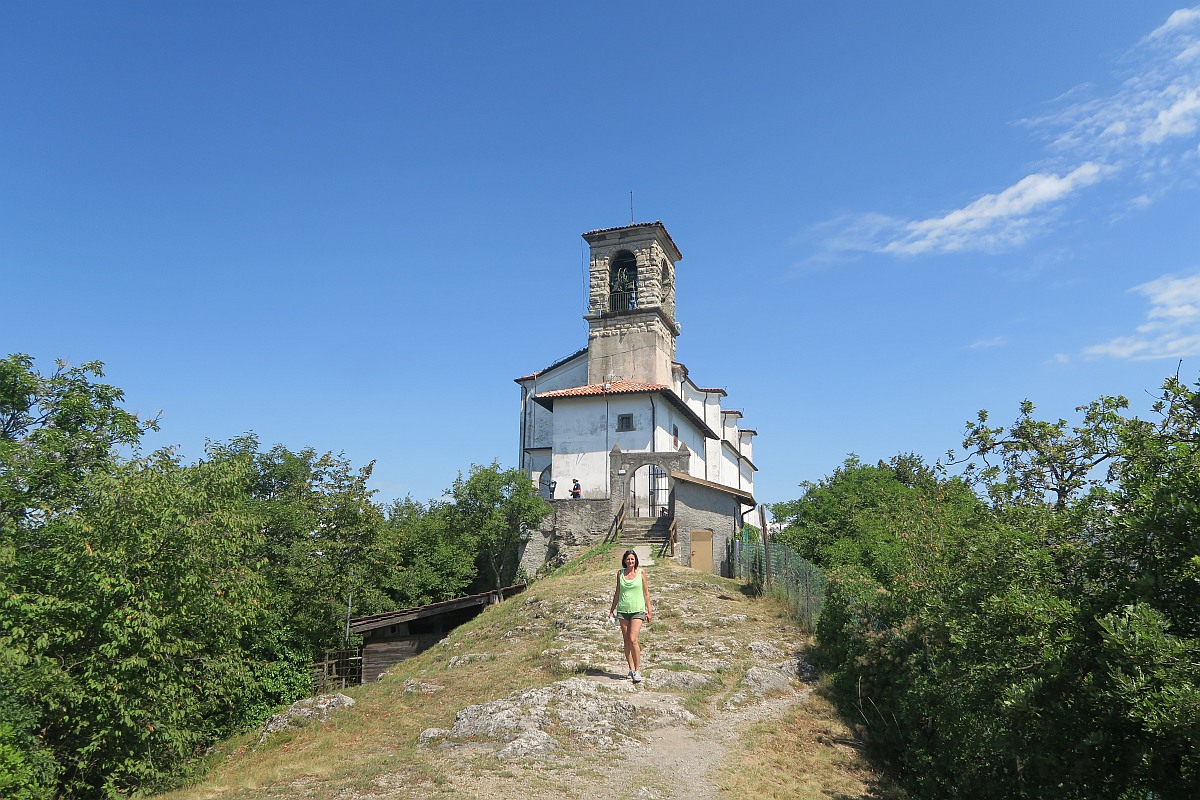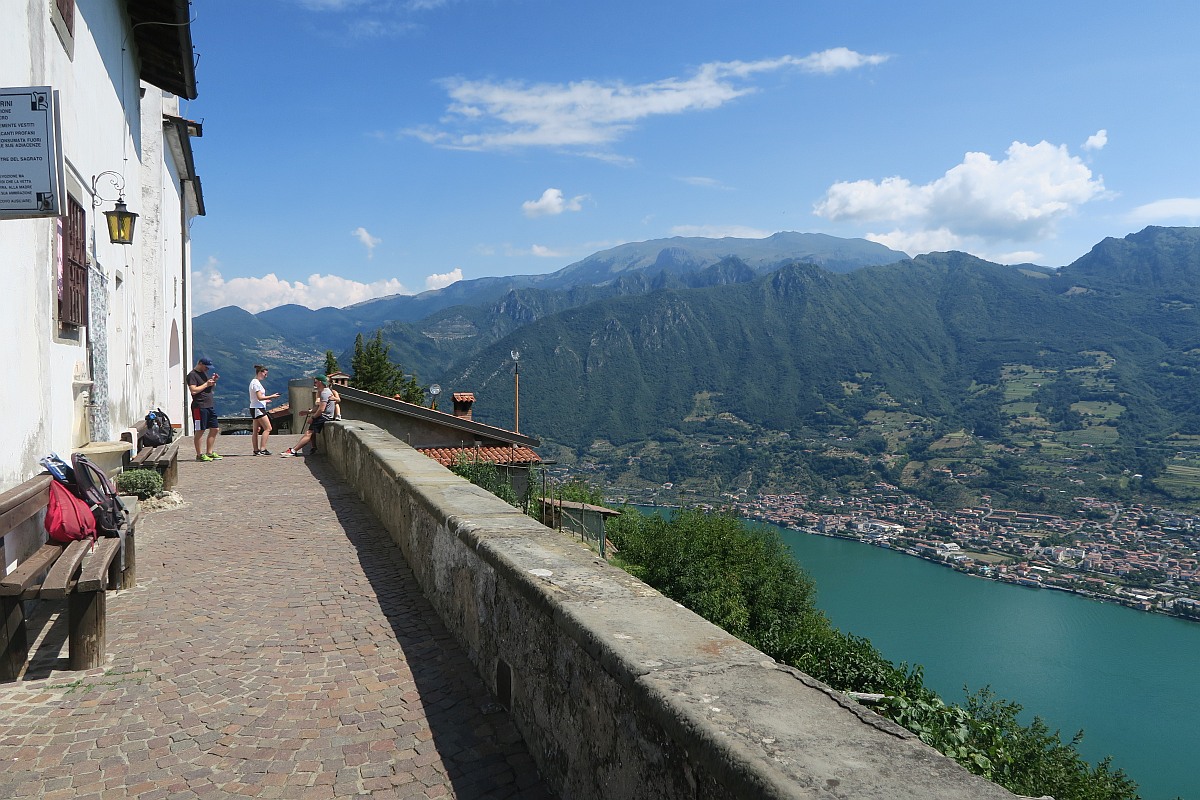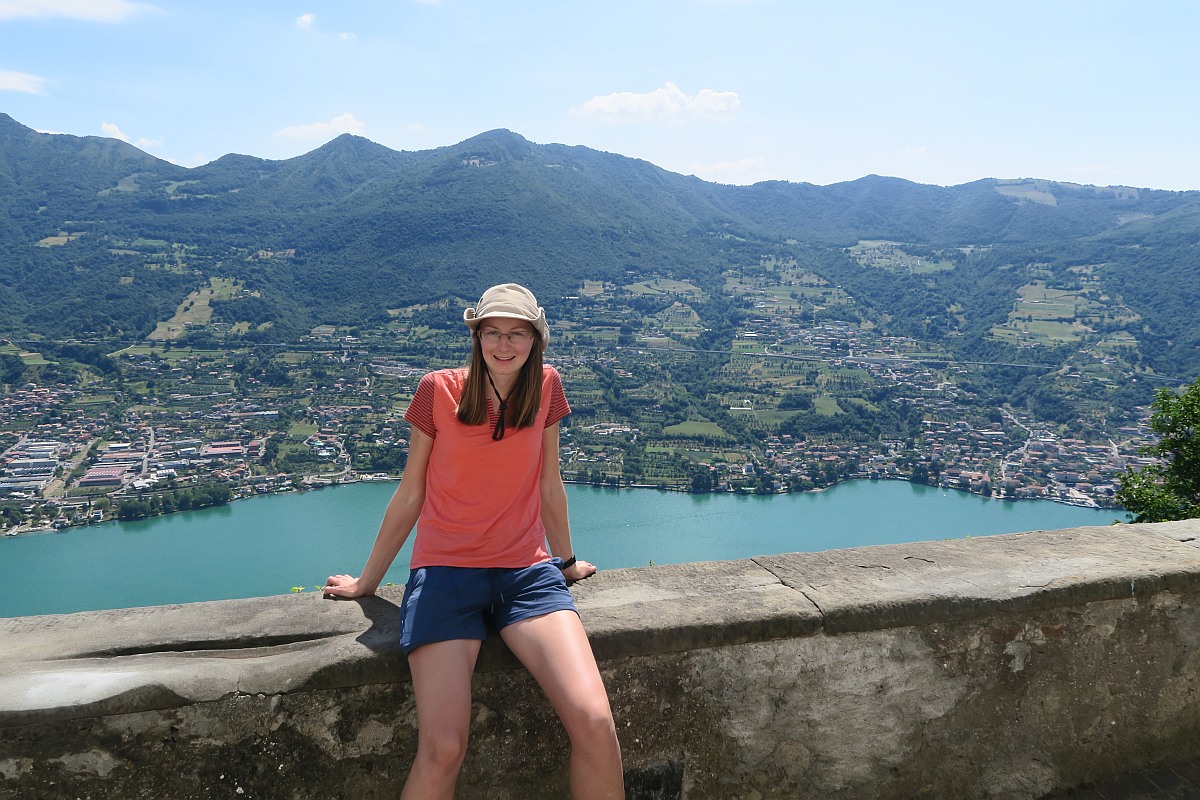 Bike rental at Monte Isola
There is a bike rental at Via Peschiera Maraglio with reasonable prices. You can take the ferry there from Sulzano.
Alternatively, you can also rent bikes from ISEO and take them on the ferry to Monte Isola. They don't have any kids bike trailers, but you can rent a child bike seat instead.
Things to do at Monte Isola
The beauty of cycling is that you can stop as many times as you want along your way. So what else is there to do on the island?
Swimming
There are several designated beaches where you can swim free of charge. The water temperature is quite cool, even in the hot summer months, but it is very refreshing after cycling around the island. We stopped for a swim at the public beach in Carzano. (Spiaggia pubblica Carzano) It has toilets, kayak rental and a restaurant/cafe.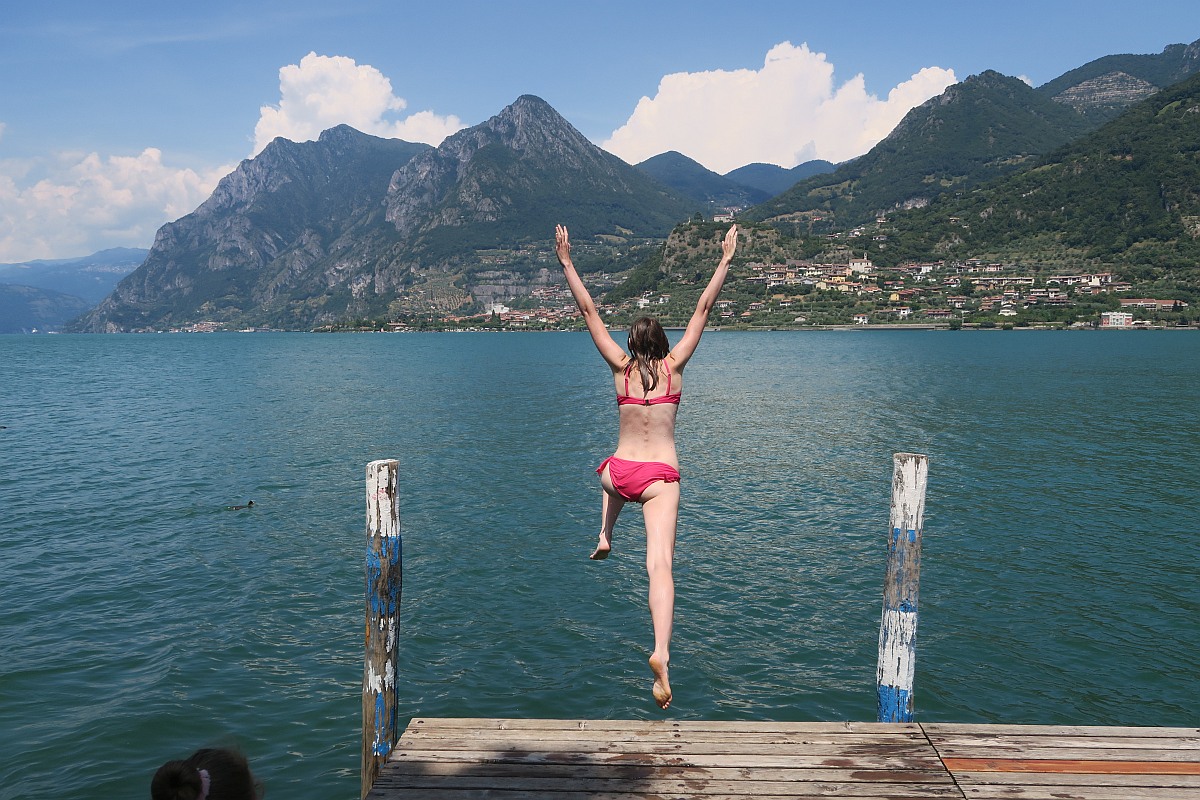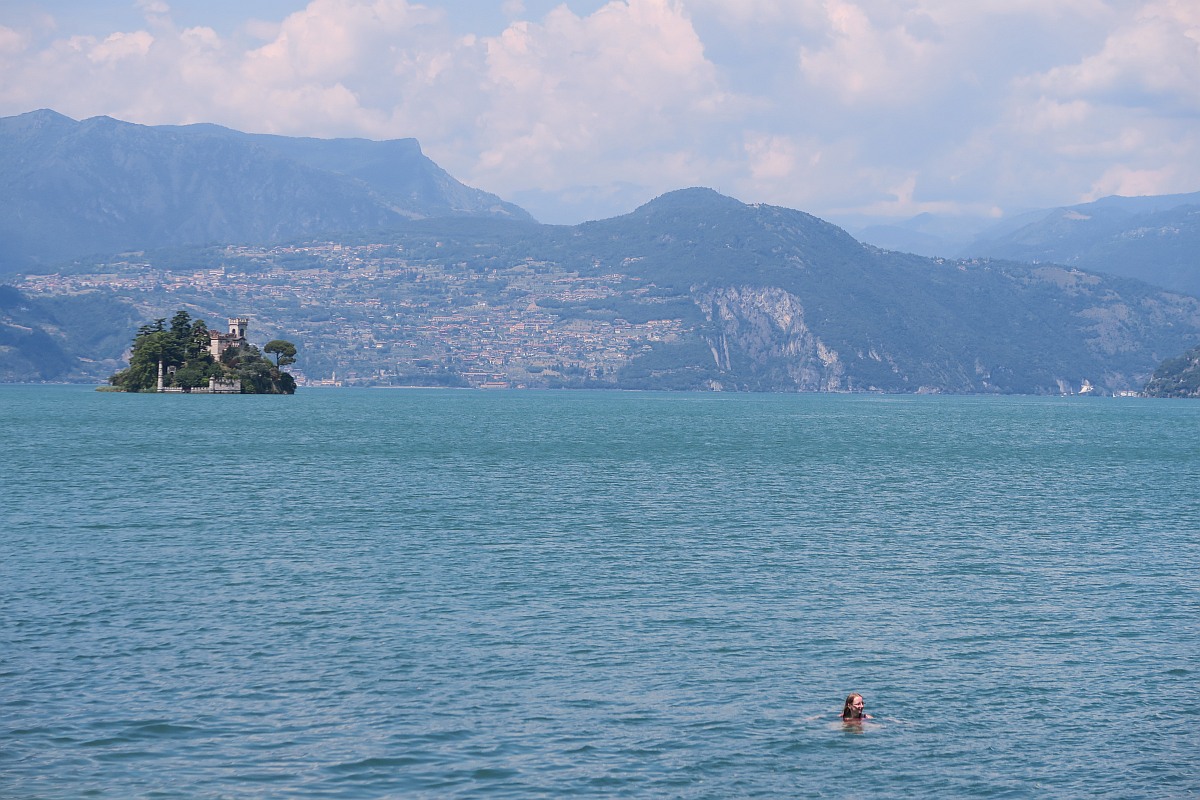 Hiking
There are a few hiking trails on the island. If cycling to the peak is too strenuous you can also hike to the top.
Visiting cute cafes and restaurants
Italy is famous for its cuisine. The locals love sitting down and drinking coffee. There are many cute, little cafes and restaurants where you can try some local dishes. Of course, fish is on every menu, but olives and salami are also considered as local specialities.
Kayaking
Monte Isola is not the only island on Lake Iseo. You can rent a kayak or SUP at one of the beaches and explore the little islands located nearby! Alternatively, you can launch your own inflatable kayak as well.
Watch the sunset
There aren't many more romantic places on Earth as Monte Isola. Going for an evening stroll with your partner and watching the sunset is the perfect way to end the day on your holiday.ű
Did you like this post? Why not PIN it?
Enikő
Hey, I'm Enikő! I'm currently an au pair and I want to share my experiences with you. I've travelled a lot in the past years. I'm gonna teach you how to settle in to a new country and get free accommodation anywhere in the world. Circle Enikő on Google+!