On our holiday in Italy, we spent some time around Lake Iseo. We wanted to see the lake from above, so decided that hiking Corna Trentapassi was the best solution. We weren't disappointed! We got the best view of Lake Iseo from the top of Corna Trentapassi.
Lake Iseo is located in Lombardy, Italy. There are several cute, medieval towns around the lake, which are great to wander around while eating gelato. Most towns also have free public beaches for a dip in the crystal clear water. Lake Iseo is surrounded by lush green mountains, so you can imagine hiking is a popular activity in the area. Lake Iseo is also home to Europe's largest lake island Monte Isola. Thanks to a regular ferry service people can easily visit this cute island. We cycled around Monte Isola one day, but we also wanted to see the island from a different perspective, which is another reason we went hiking to Corna Trentapassi.
Hiking Corna Trentapassi
Route: We decided to do a circular hike from the town Zone. First, we hiked up to the highest point to Corna Trentapassi. There are several ways to go up and it is mostly well signposted. I used the app AllTrails to choose our route. Although it is only 3.5 km to the top from Zone, the path there is quite steep. It is a demanding hike. There are no flat bits. As you get closer to the peak, there will be another path going to a cross and trig point. It is a tiny detour to reach it, about 400 m before reaching the peak, where there is another cross. I really suggest making that extra effort to come here, as I think the view from here is even better than the peak. It is also less busy and it is a good spot to recharge your energy before the last ascent to the top. We reached the top around noon and there were some other people there as well. From the 1248 m peak there is a great view to Lake Iseo. The island of Monte Isola is clearly visible and it was fun to see how high we cycled up a few days ago when we were there. We could also see the route to our next destination Monte Vignole. We shortly started our way back. Signs for Monte Vignole were also obvious. We had to hike along the ridge. My parents are normally nervous hikers with vertigo, but they were ok here, as there were also trees along the ridge next to us, making us feel more secure. We looked back a couple of times, to see where we came from. The views from Monte Vignole to Lake Iseo were also really pretty. Once again we could see the island of Monte Isola. It was getting hot, so we didn't spend much time on the top. Hiking back to Zone was quite challenging. The route was really steep and we had to scramble many times.
The highlight of the hike: The gorgeous views to Lake Iseo from the top of Corna Trentapassi.
Distance: 8 km circular hike
Duration: 4-6 hours
Parking: There are many parking places in the town of Zone. The closest to the top is the parking lot with these coordinates: 45°45'41.9″N 10°06'34.6″E This is free parking.
Difficulty: Moderate – steep path, which requires scrambling occasionally. 618 m elevation gain.
Overall opinion: Great hike with lots of nice views. Not too touristy yet.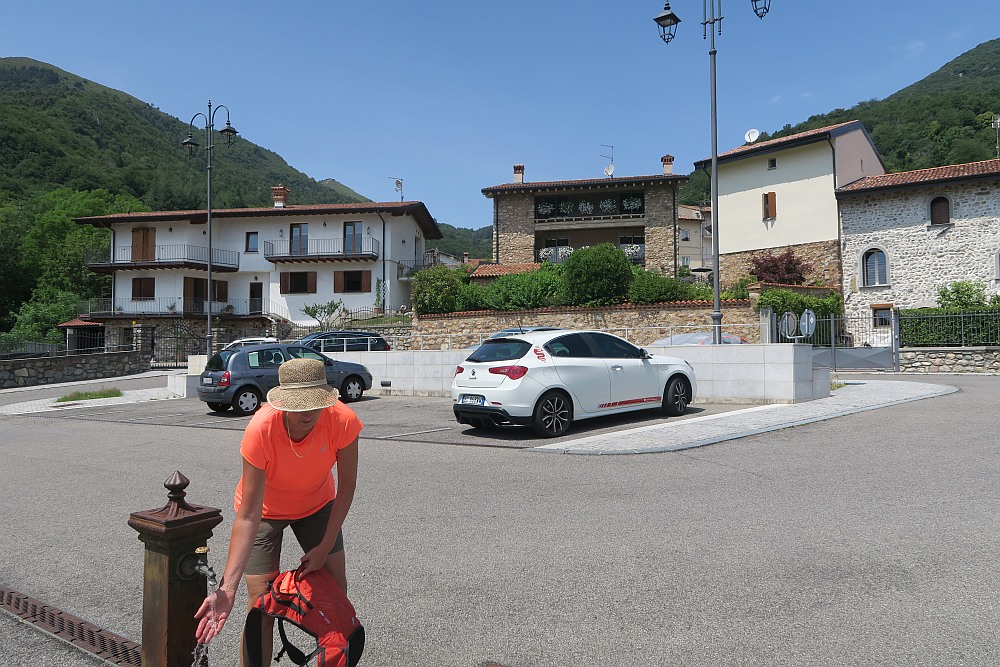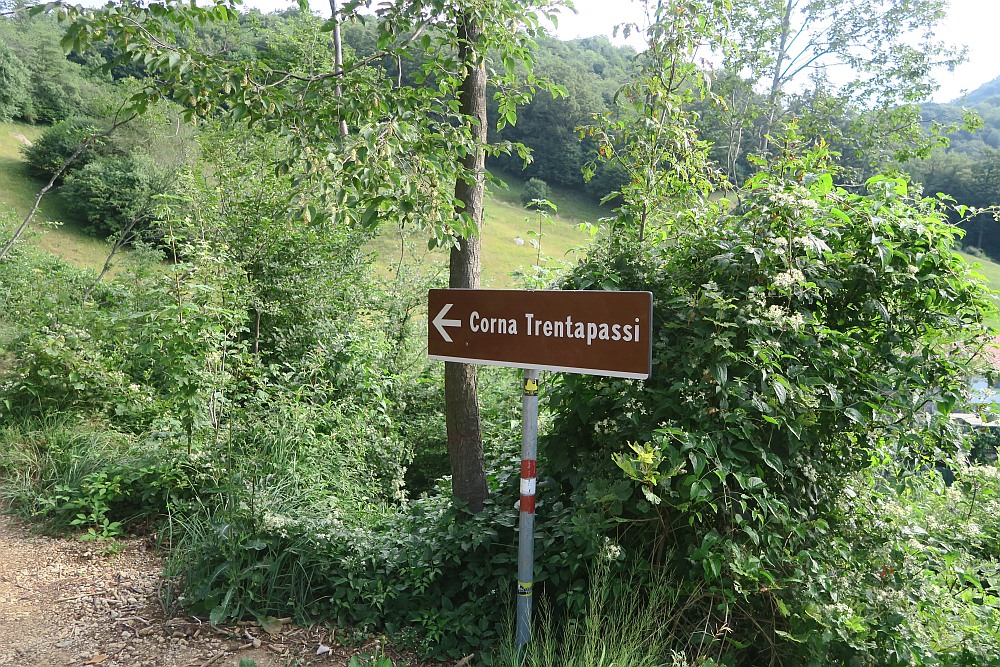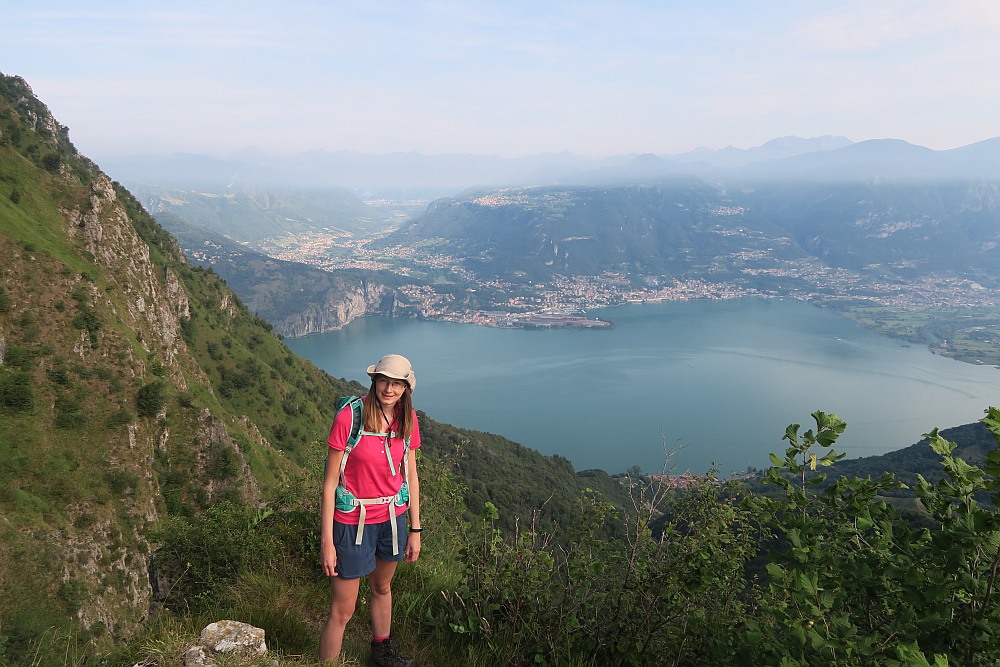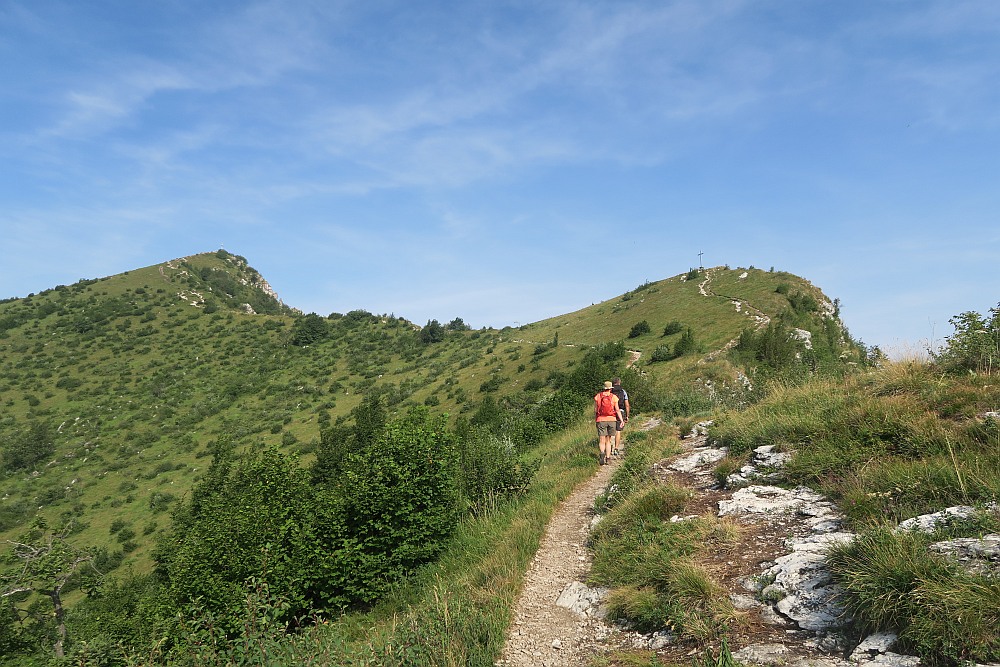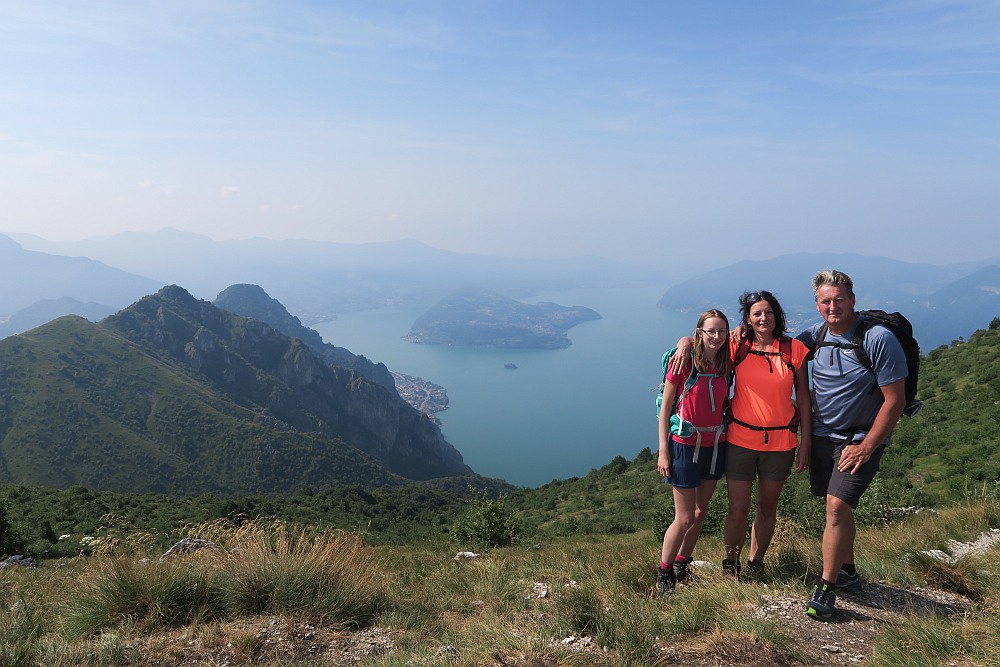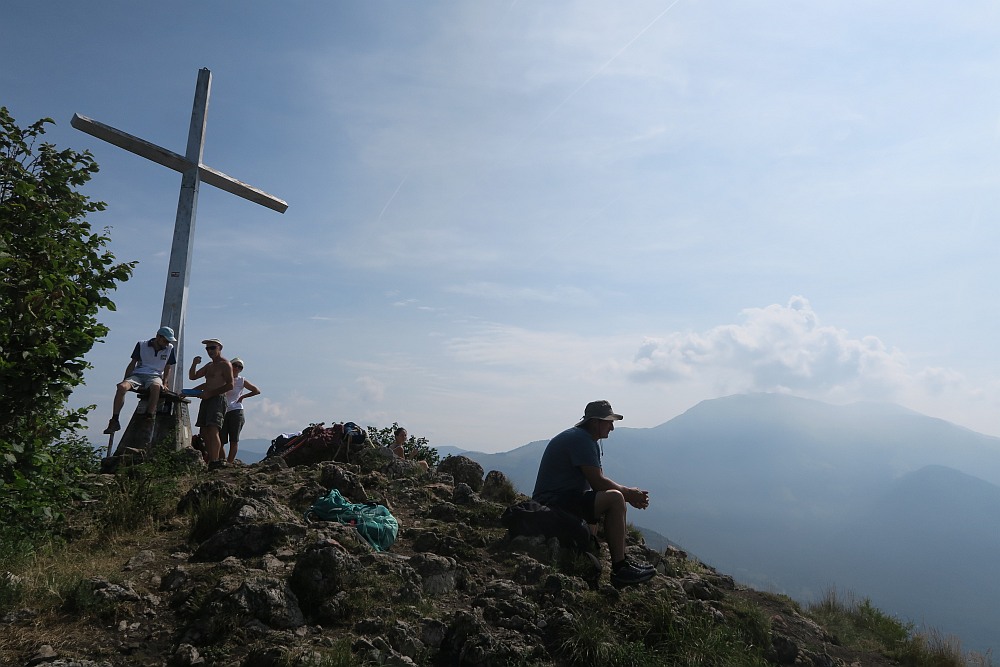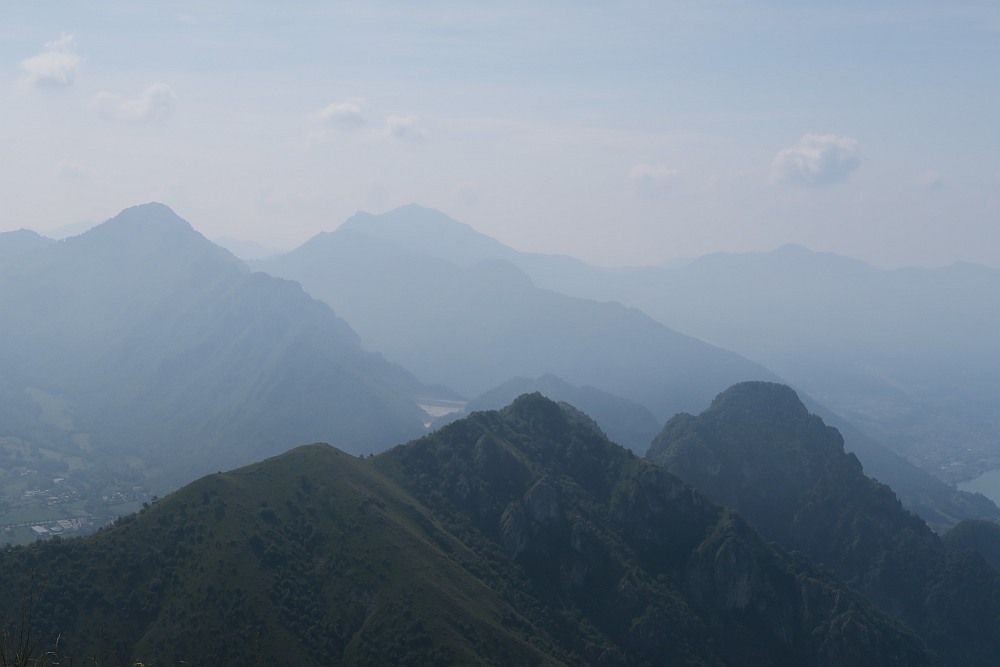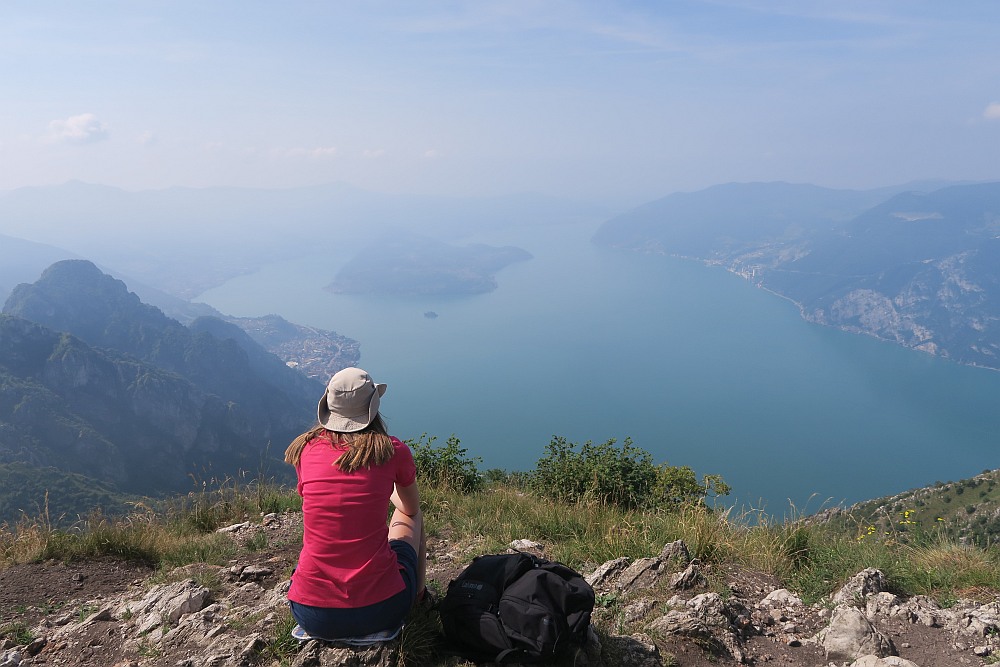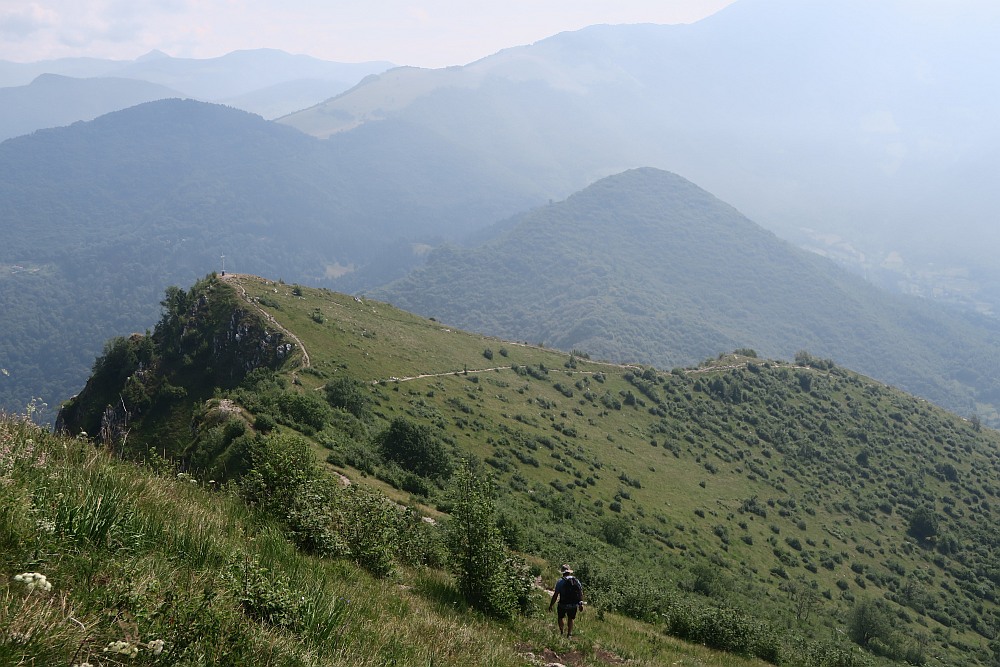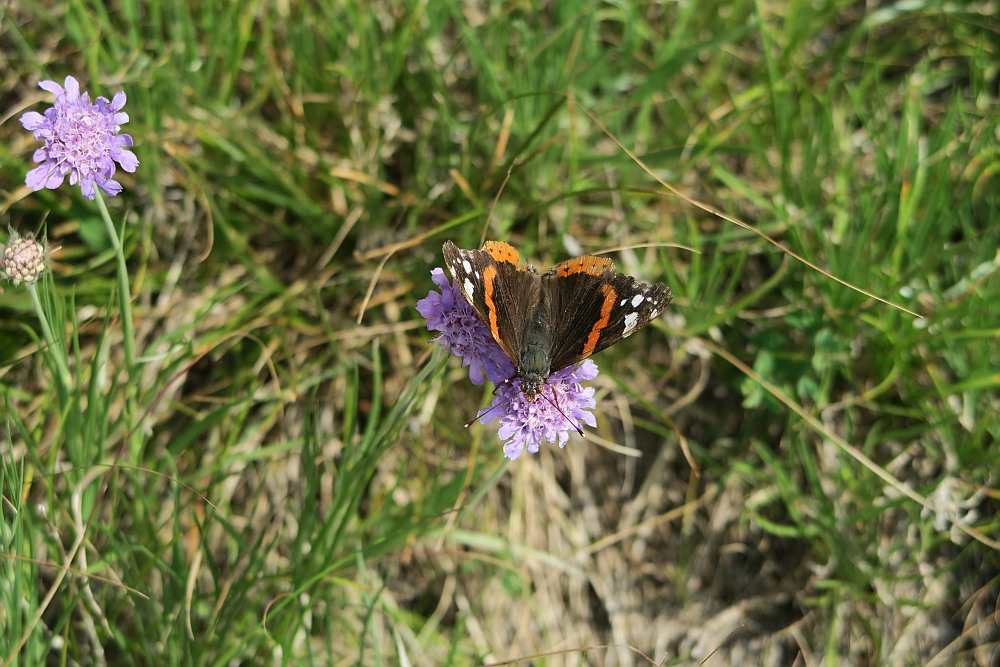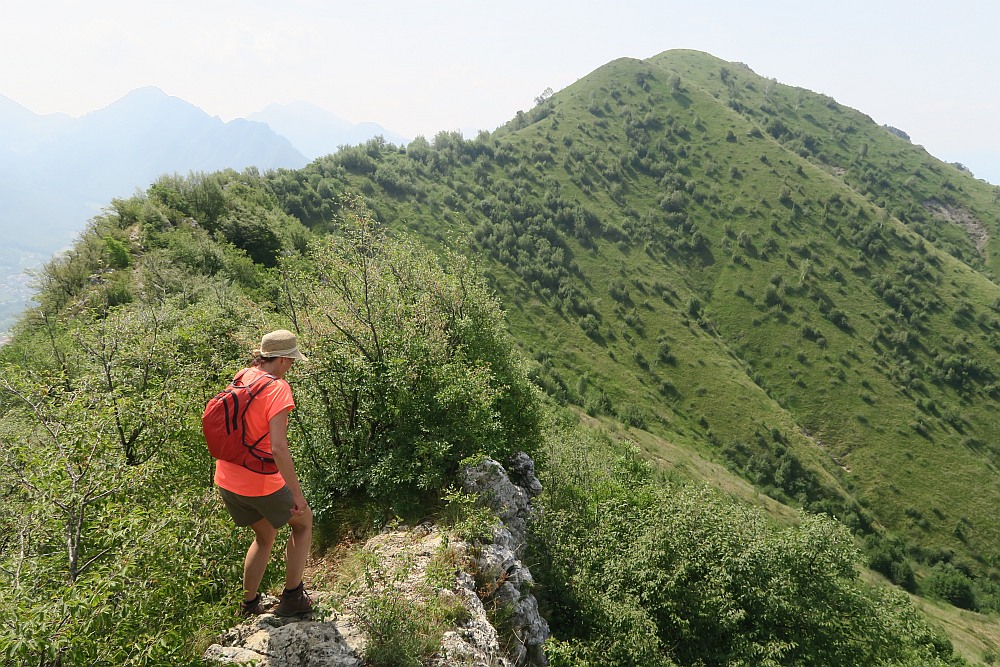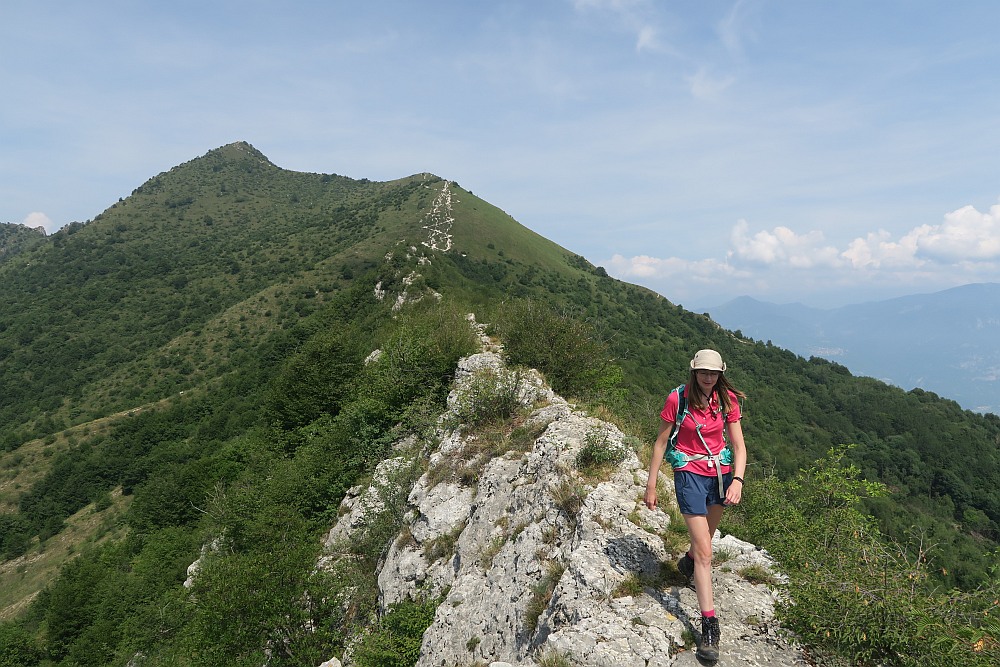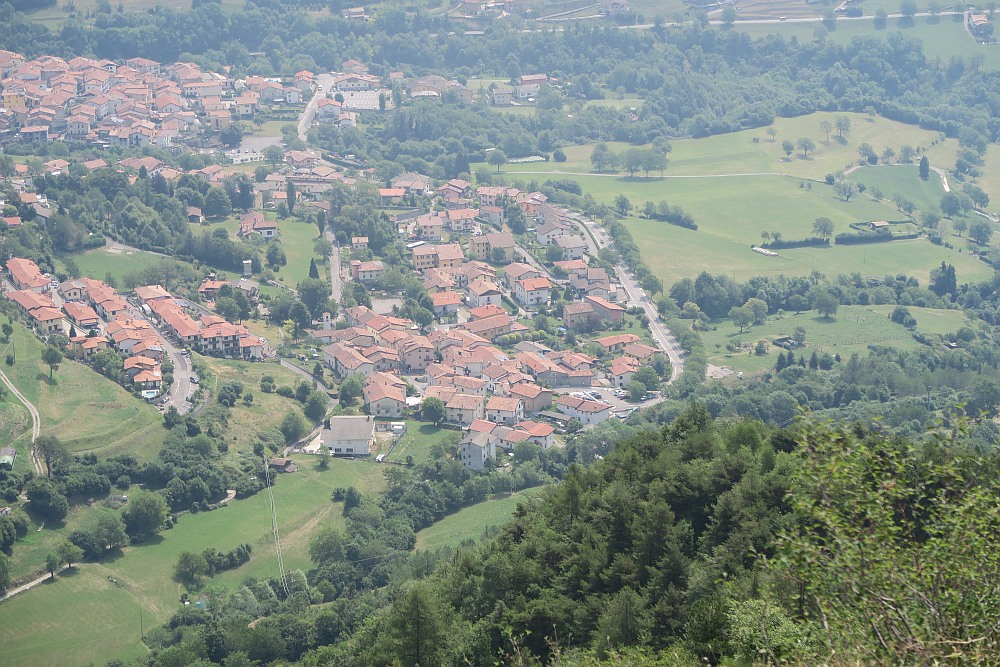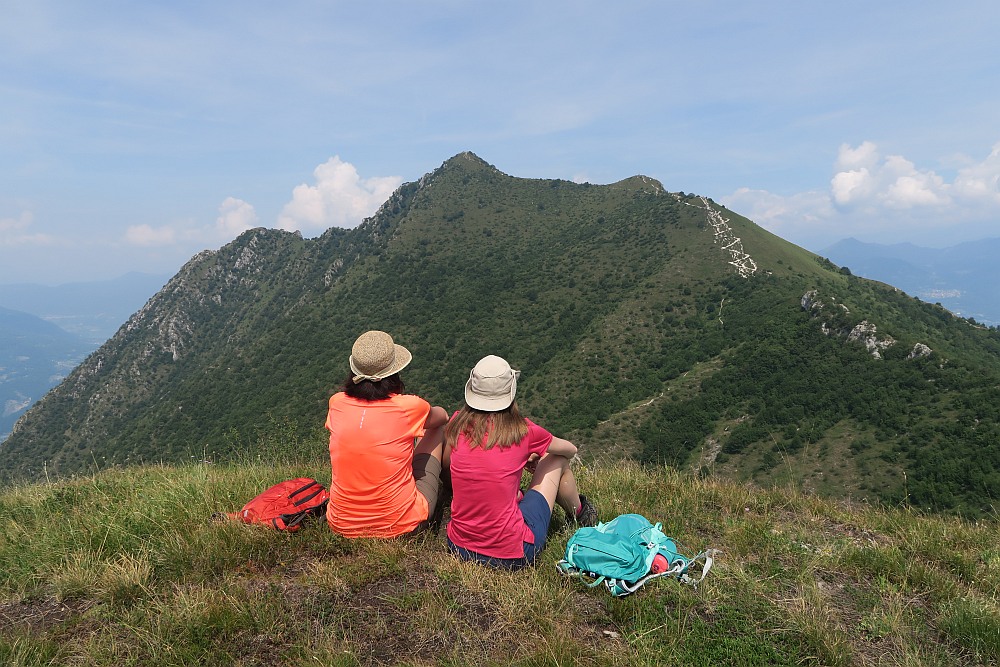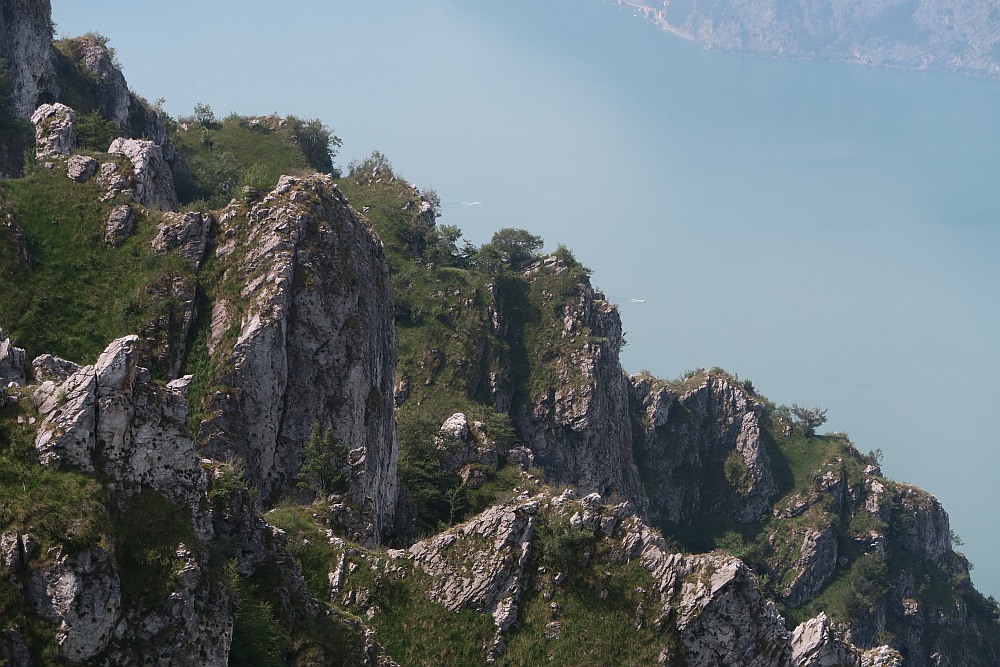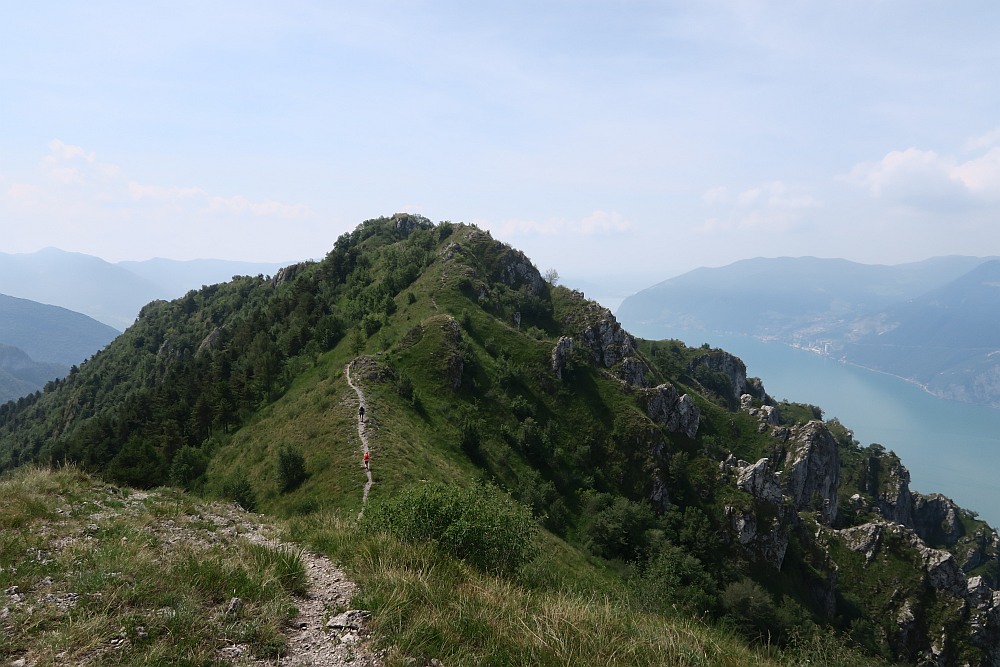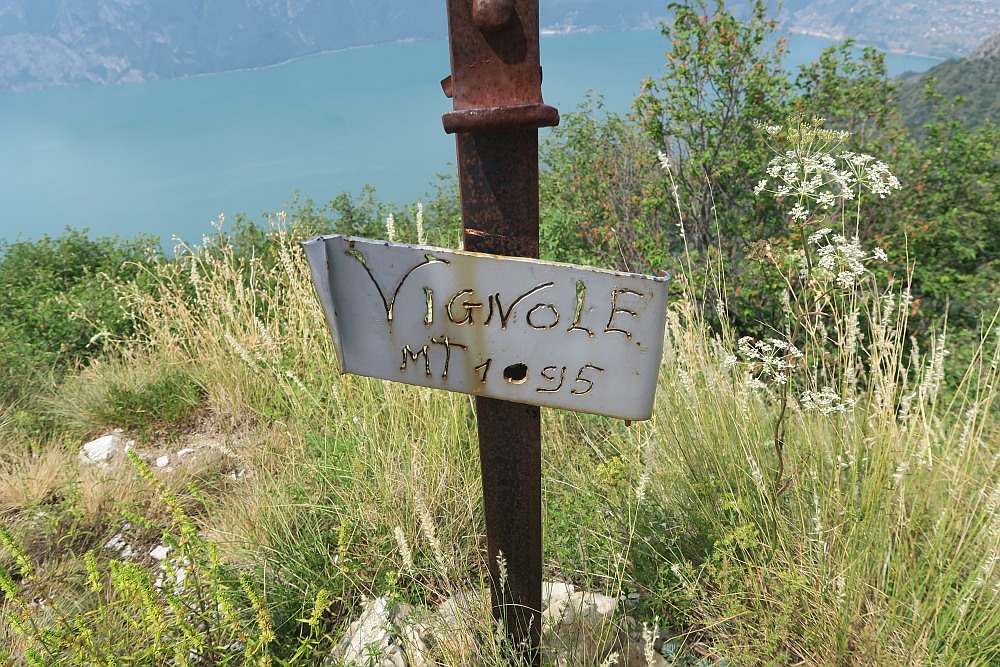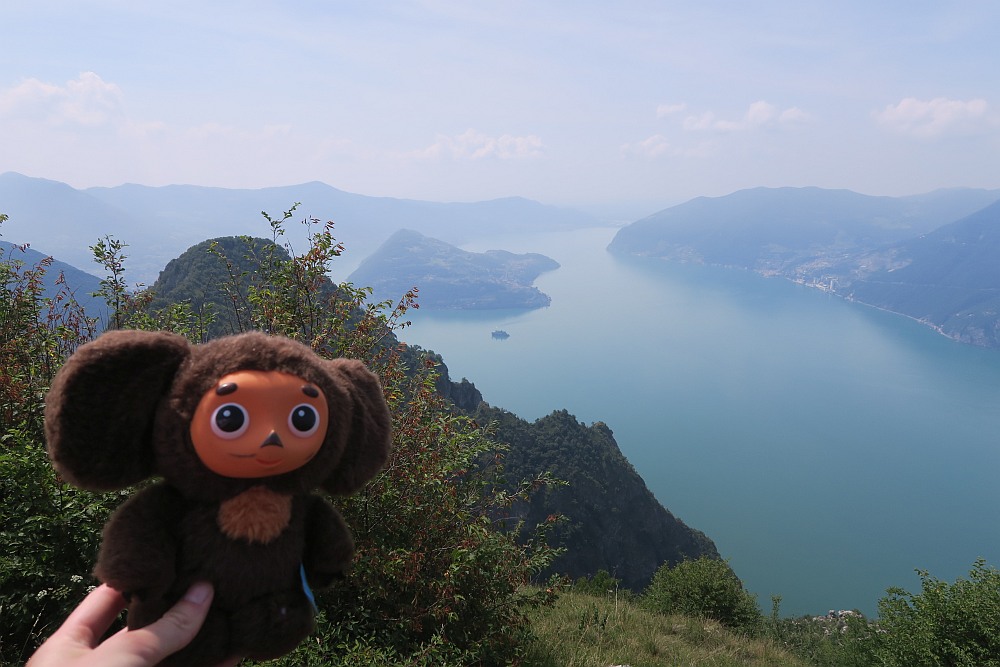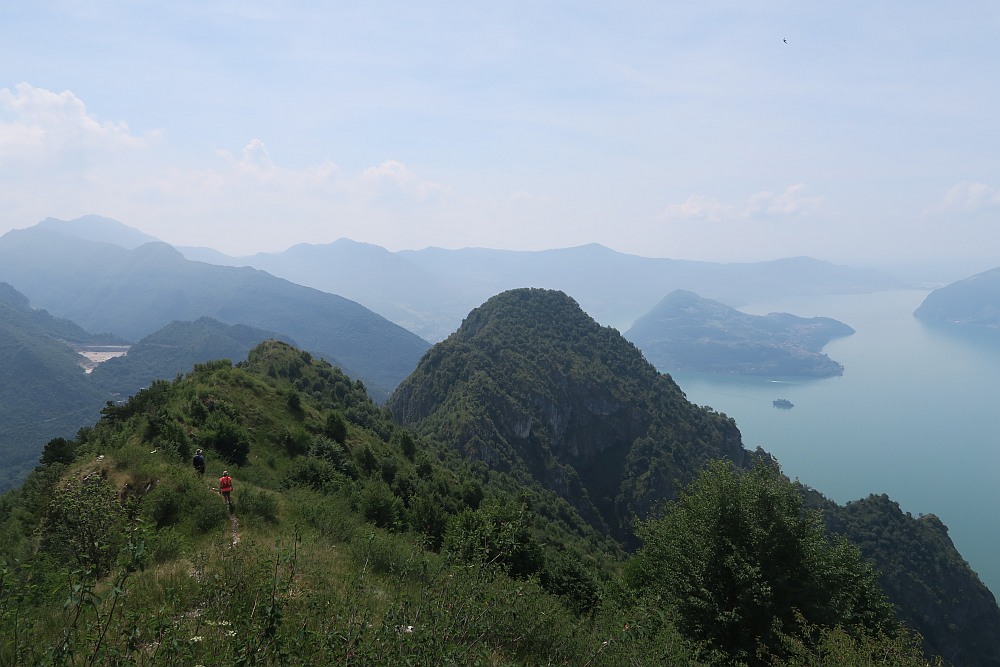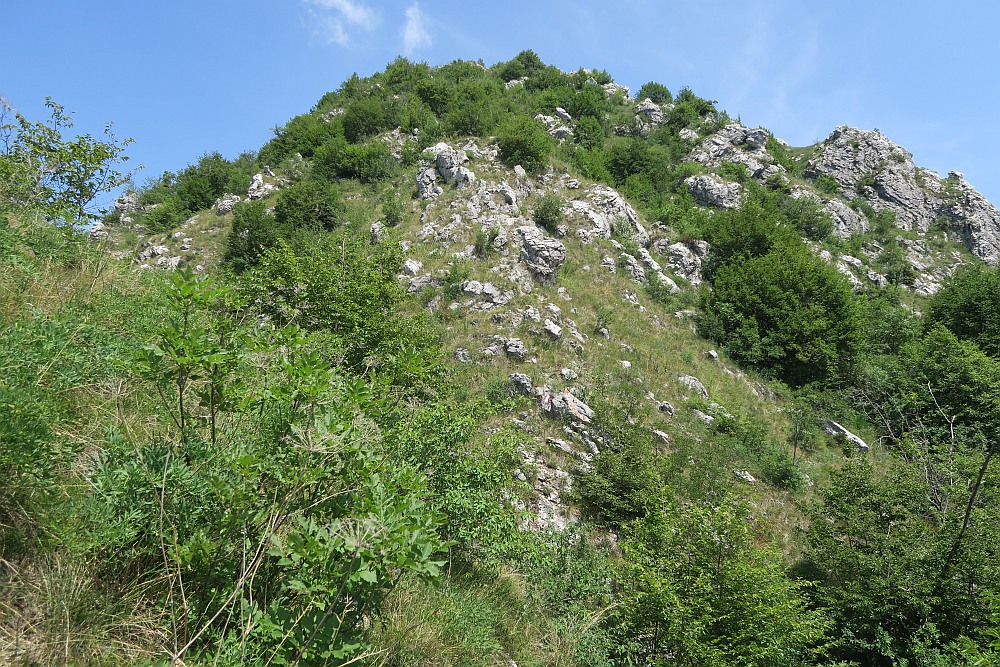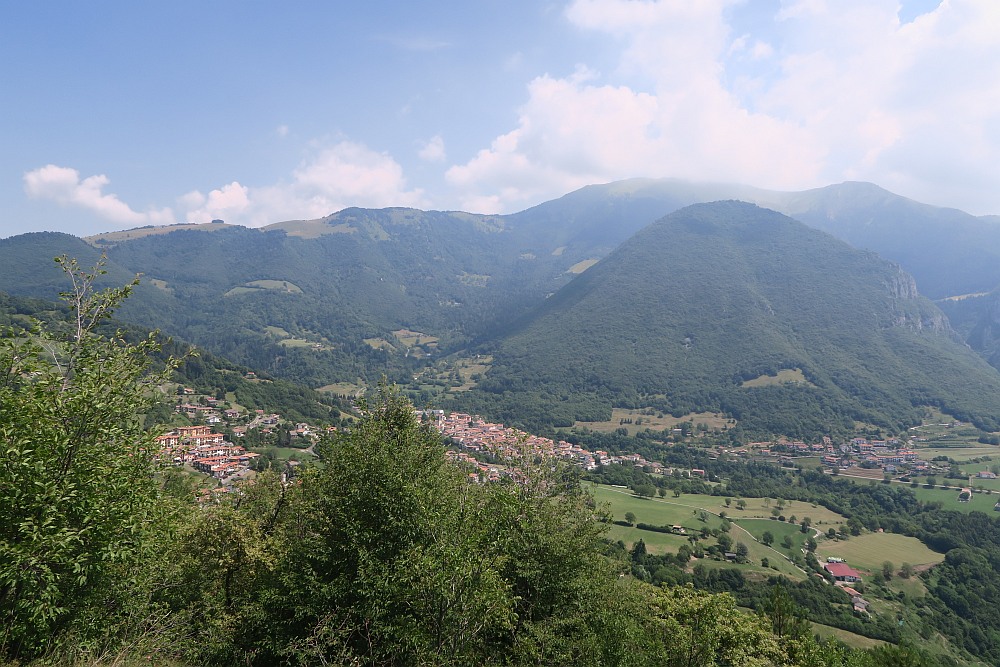 Did you like this post? Why not PIN it?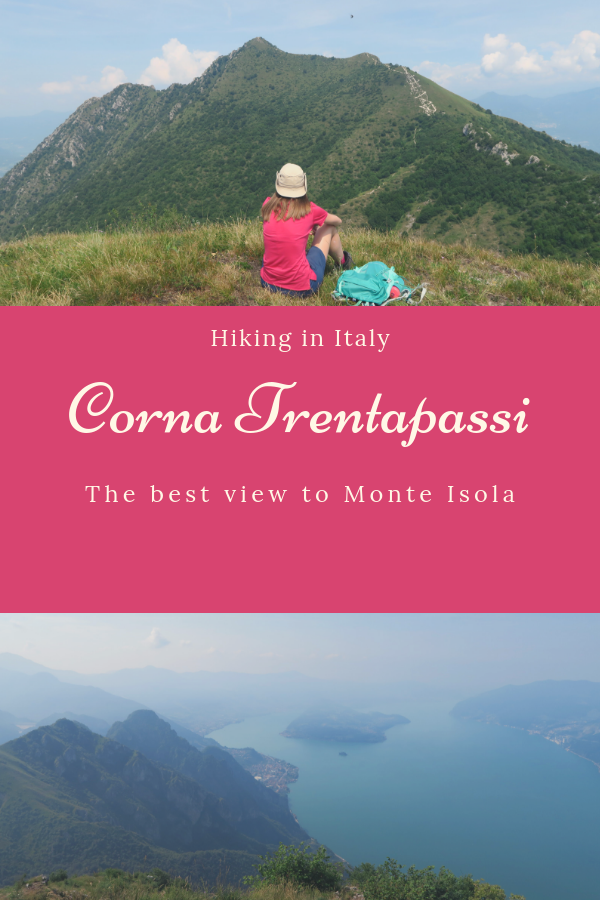 Enikő
Hey, I'm Enikő! I'm currently an au pair and I want to share my experiences with you. I've travelled a lot in the past years. I'm gonna teach you how to settle in to a new country and get free accommodation anywhere in the world. Circle Enikő on Google+!