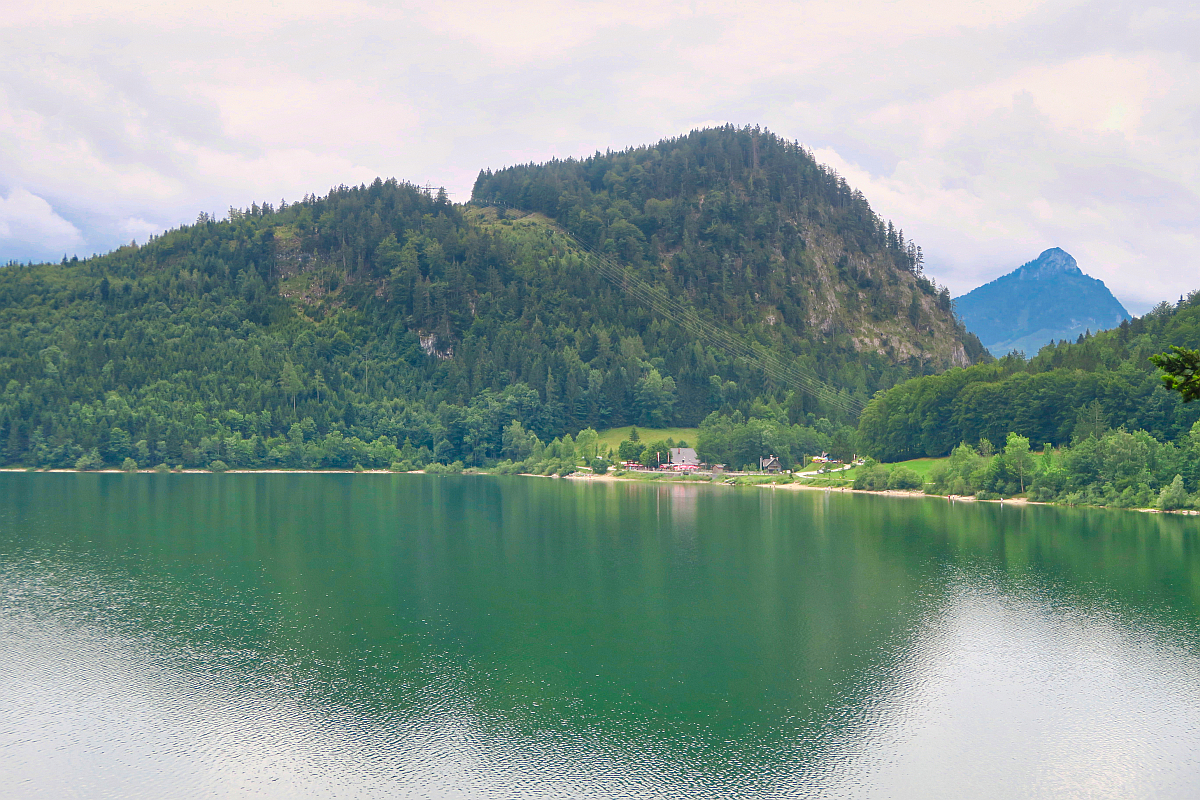 Schwarzensee is a real jewel in the Salzkammergut region. It lies at 716 metres above sea level between Wolfgangsee and Attersee. Despite being so close to such popular lakes, this place is not crowded at all. At the shore, you will find peace and quiet. As the name suggests Schwarzensee (Black Lake) is a lake with dark waters. It makes a great day out for nature lovers, as it is an ideal destination for hiking, mountain biking, fishing, or swimming. It is also a great place for a family stroll and picnic. The lake is surrounded by forests where you can often spot deers as well. Don't miss this hidden gem if you are in the area!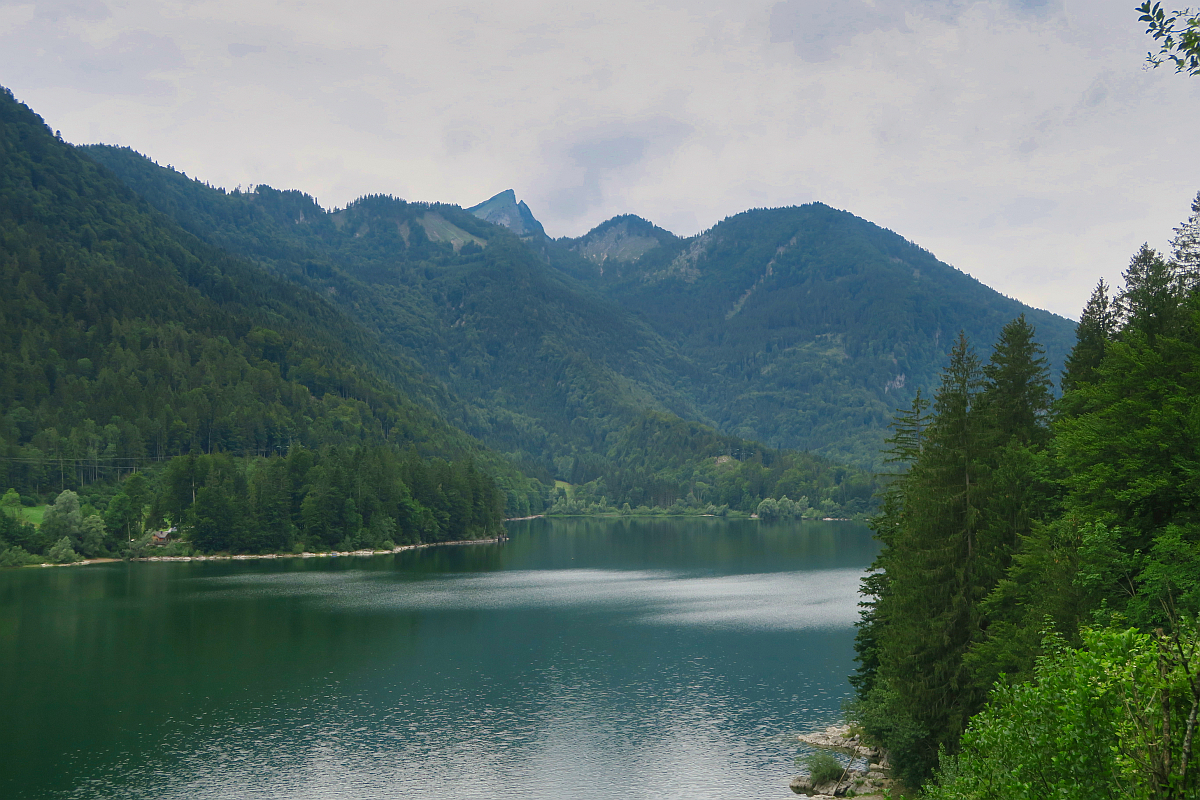 How to get to Schwarzensee
By car: The car park is about 15 minutes drive from Wolfgangsee. The daily rate is 2.50 €. Prepare the exact amount for the parking machine, as it doesn't give you change.
By walk: You can hike up to the lake. There are several trails leading there from Strobl, St Wolfgang and Unterburgau.
By bike: This area is popular among mountain bike lovers. There are several scenic trails leading to Wolfgangsee or Attersee through the Eisenaualm pastures. Suitable bike and helmet are highly recommended for cycling in the area. I cycled up from Attersee. It was a tough climb through the forest, with 340 m elevation gain. I had to push the bike many times. Once I reached the top the terrain became flat and I cycled through some nice pastures before reaching the lake.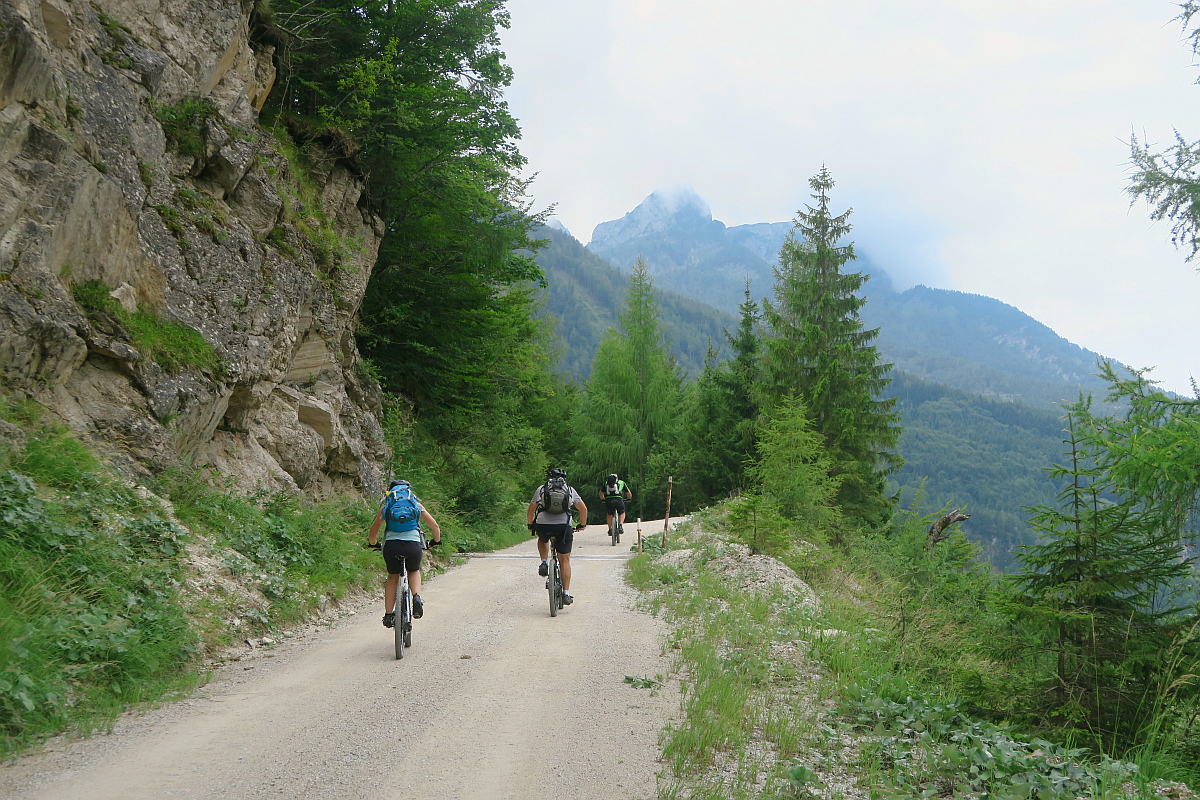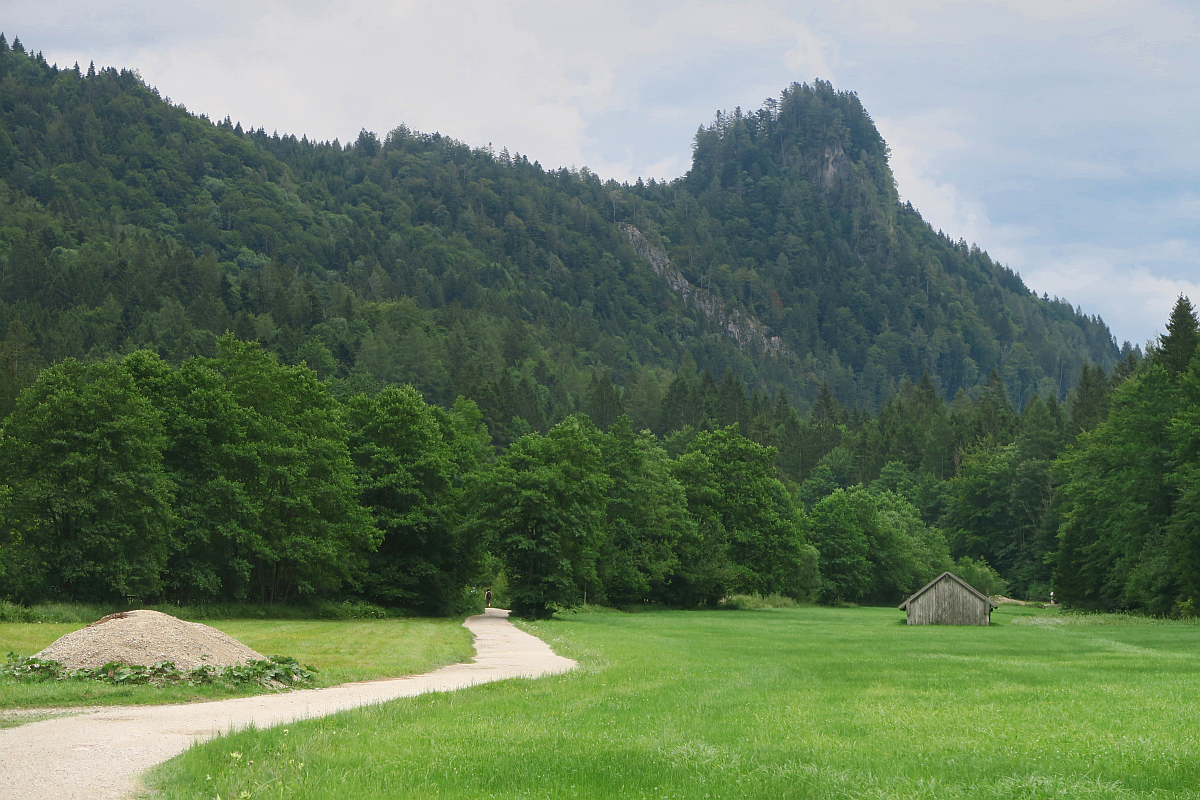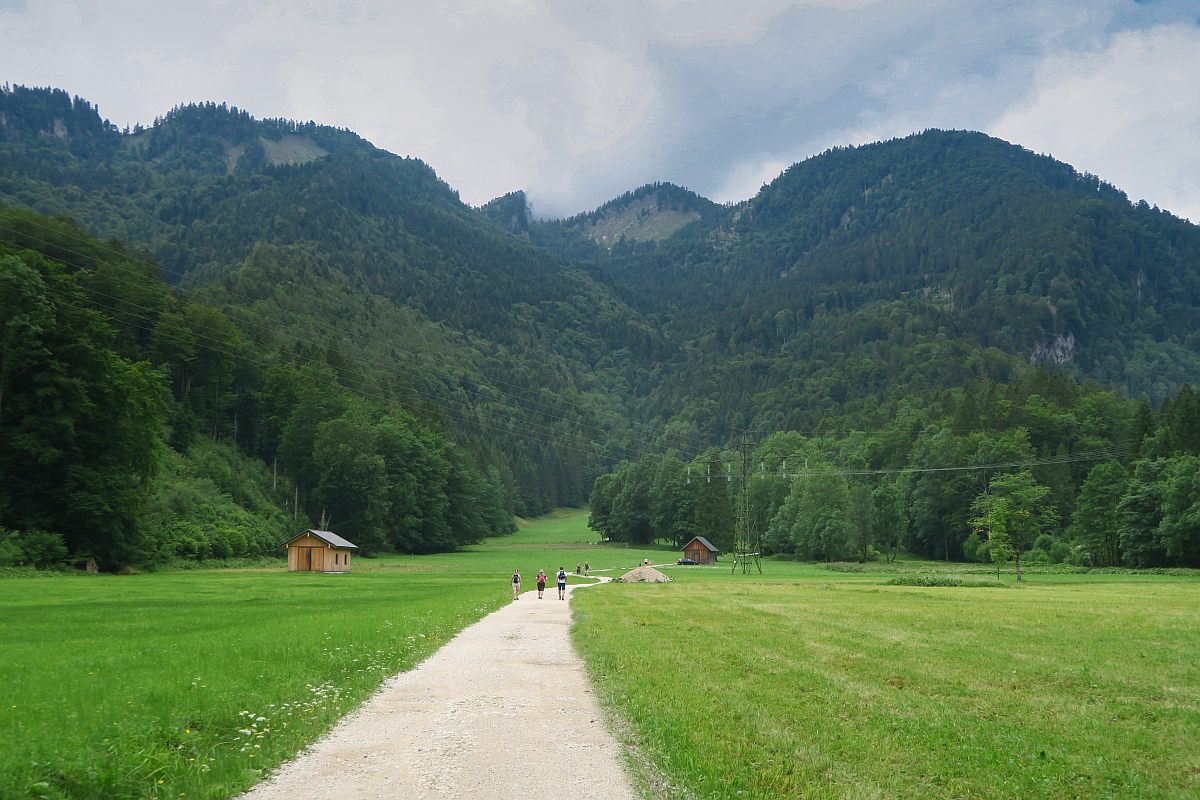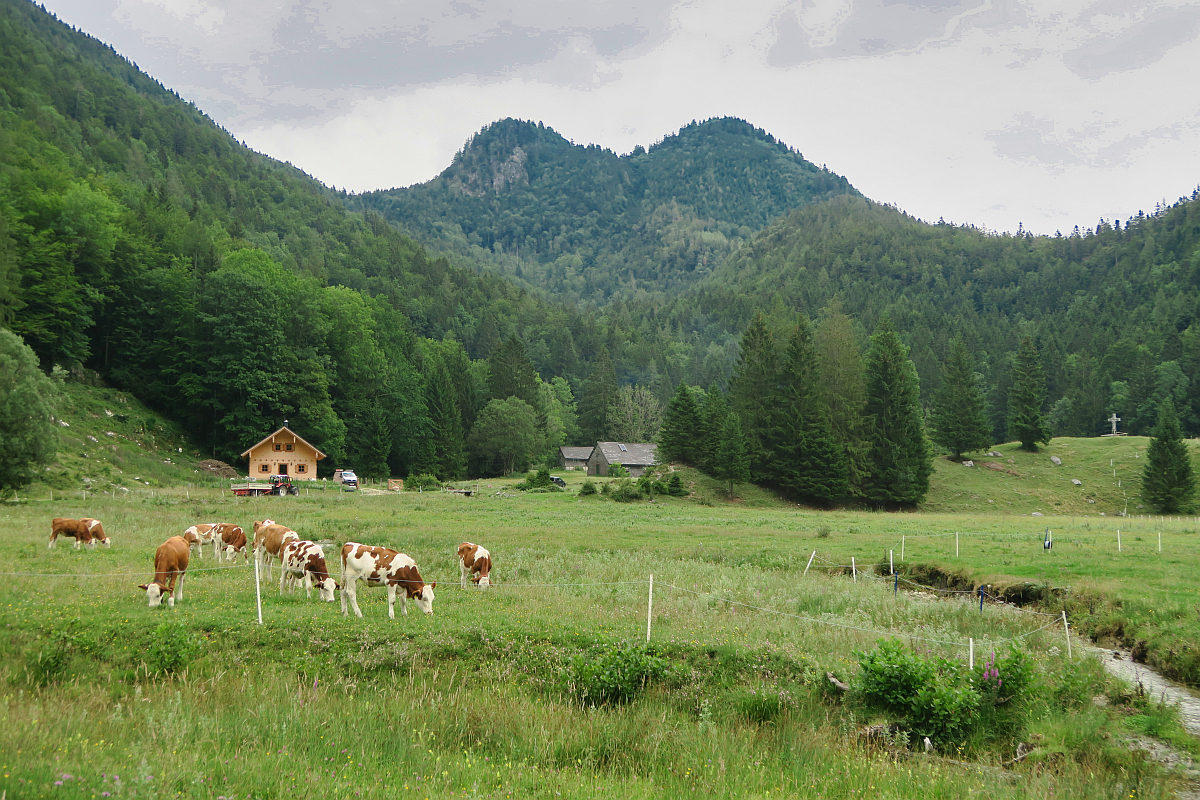 Things to do at Schwarzensee
Walk around the lake
The walk around the lake is easy and also suitable for children, prams or wheelchair users. The 4 km route takes about 1 hour. Left of the parking you will find some facilities. The path leads right next to the lake, with some hidden beaches. On the right side, there is no direct access to the lake, as it goes above it, mostly inside a forest. However, there are some clear areas with benches, where you can sit and enjoy the views in peace.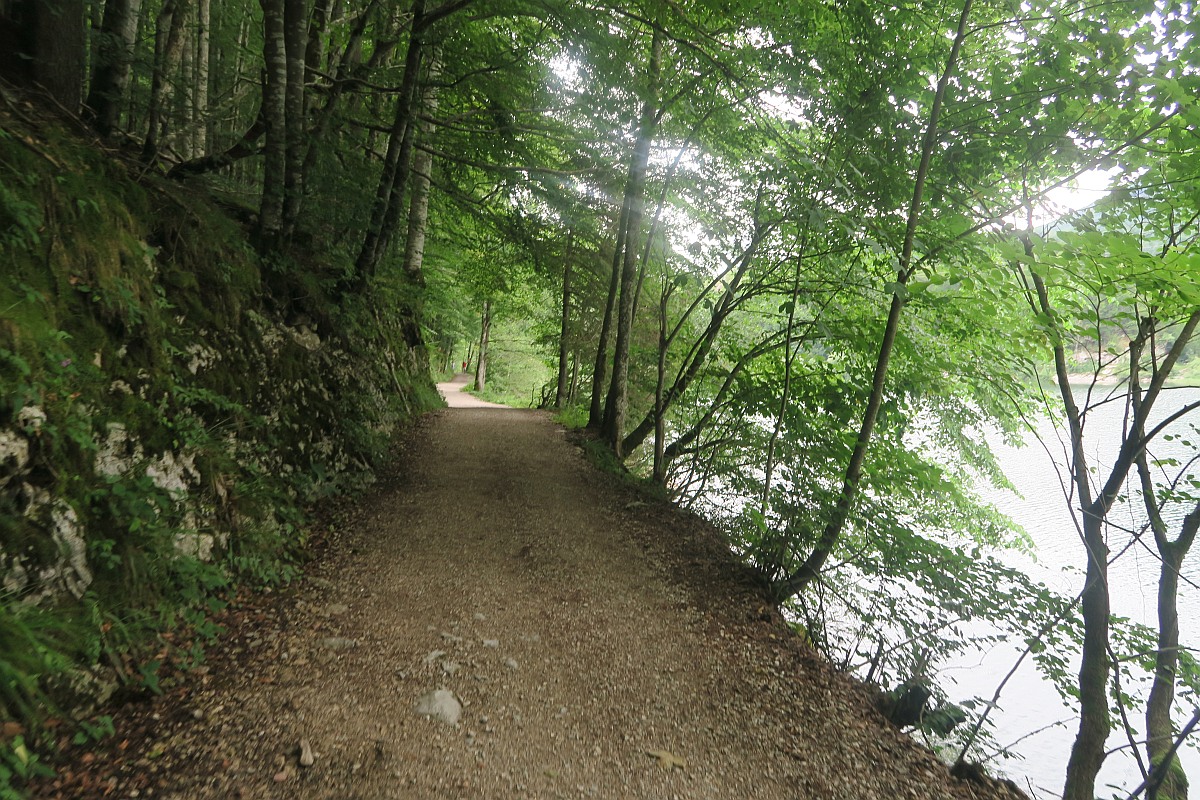 Have a picnic
If you want to keep costs down you can prepare a picnic next to the lakeside. There are many romantic spots next to the lake, where you can have plenty of privacy. Schwarzensee offers a nice day for the visitors with its picturesque views and relaxing atmosphere.
Go for a swim
There aren't any allocated beaches at the lake for swimming, which makes it even more special. There are several secluded little bays, where people like to cool down in the water. Many times you can have these beaches all to yourself, except for the one in front of the restaurants, which is popular amongst families. The water is normally quite cold, even on hot summer days.
Fishing at Schwarzensee
Fishing is allowed at Schwarzensee, but you need to get a permit from Restaurant LORE. In the lake, you can find eel, brown trout, rainbow trout, pike, whitefish, lake trout, lake char and speckled trout. The season runs from 1st April to 28th October. Crab fishing is prohibited and there is a catch limit of 3 fine fish per day.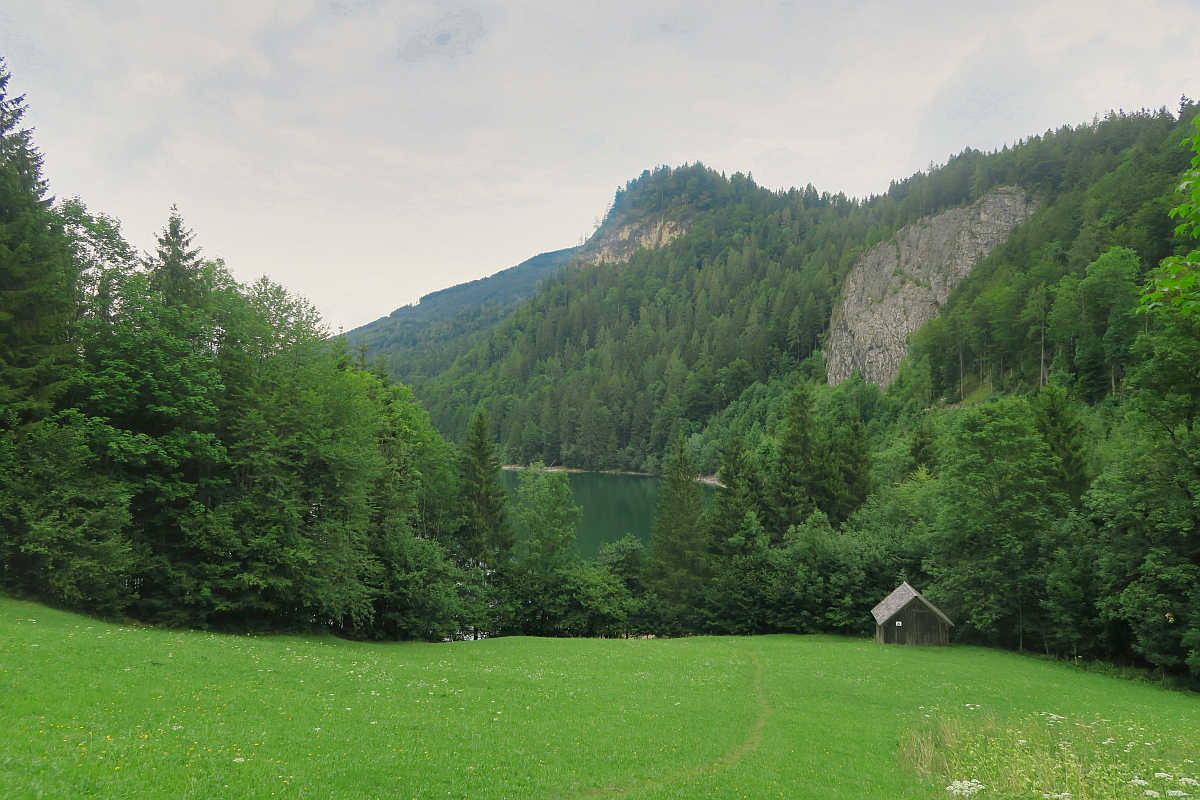 Facilities at Schwarzensee
Camping at Schwarzensee
There is a quiet campsite located directly next to the lake. It is possible to pitch up your tent here from June to August. This provides a fantastic holiday close to nature.
Restaurants at Schwarzensee
There are two restaurants located at the lake: Almstadl and Wirtshaus "Lore" am Schwarzensee. They are both next to each other, just 10-minute walk from the parking area. They offer cosy seating in a sunny beer garden or at a shaded garden right by the lake. There is also a children's playground. You can try traditional Austrian mountain food or international dishes.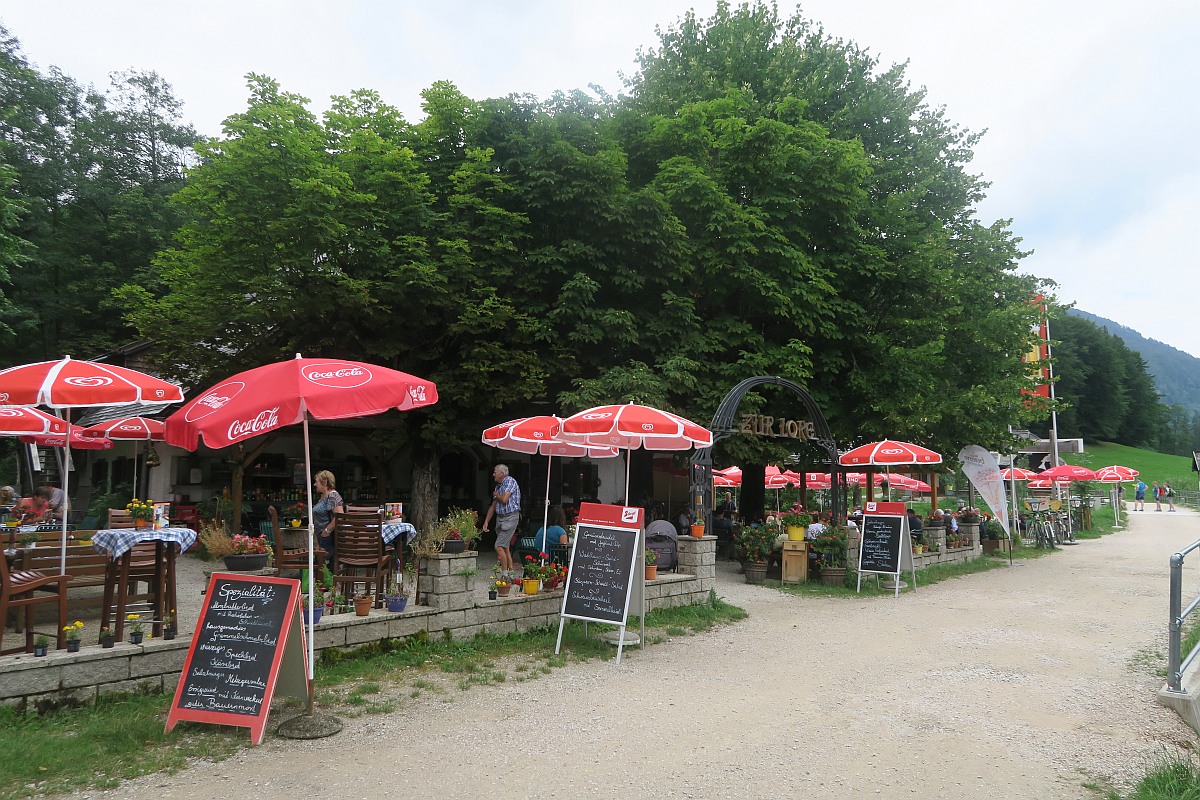 Guesthouse
ÖGJ Schwarzenseehütte offers accommodation to visitors in the area. The cabin is simple but clean. Perfect for people who enjoy an active holiday.
Other attractions in the area
Salzkammergut and the Salzburg Lake District is a great holiday destination for outdoor lovers. There are lots of possibilities to go hiking, swimming or cycling. If you enjoyed Schwarzensee and want a similar off the beaten path hiking destination, then visit Filbling, which offers scenic views to Fuschl am See.
Did you like this post? Why not PIN it for later?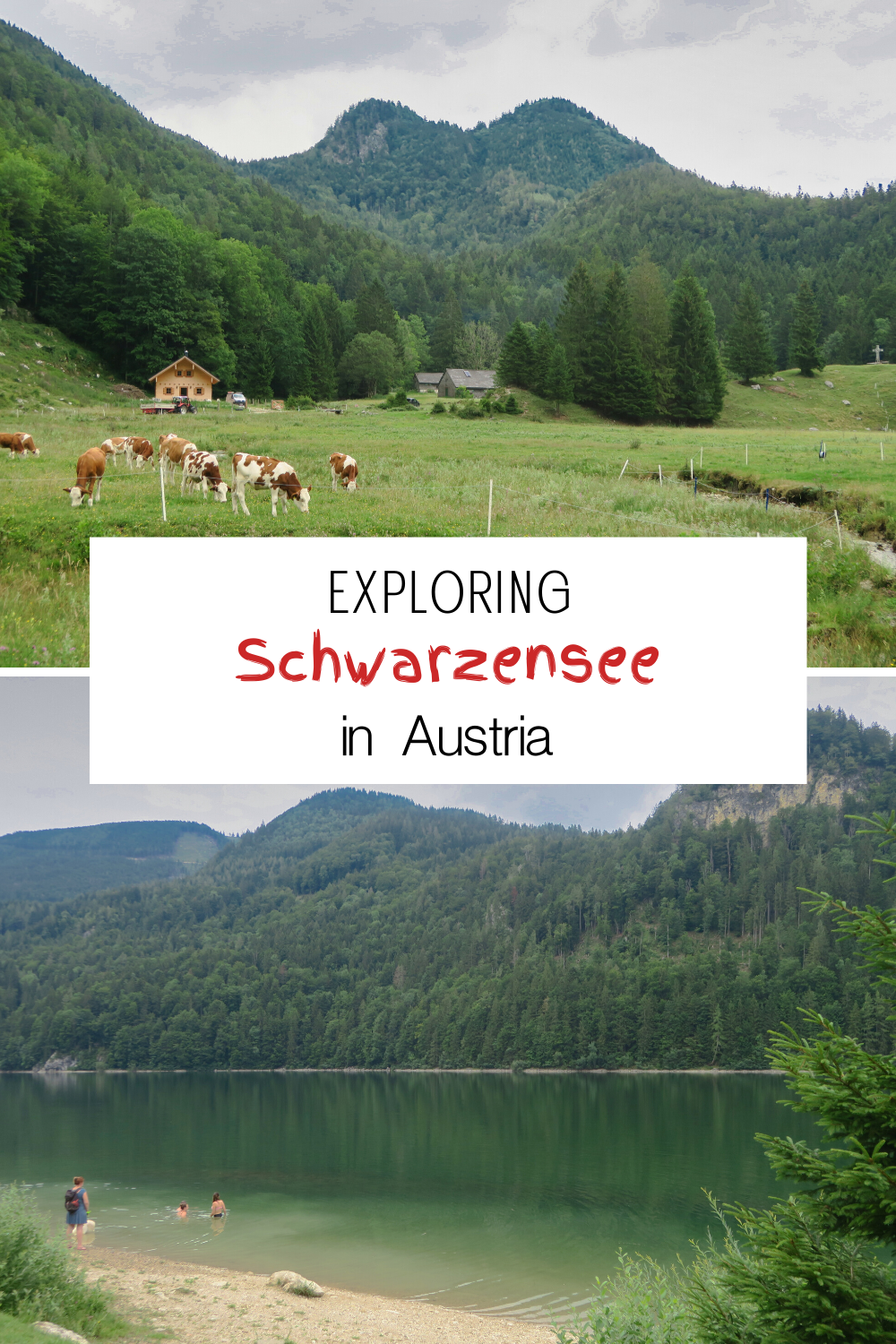 Enikő
Hey, I'm Enikő! I'm currently an au pair and I want to share my experiences with you. I've travelled a lot in the past years. I'm gonna teach you how to settle in to a new country and get free accommodation anywhere in the world. Circle Enikő on Google+!