Austrian food to try on your ski holiday
This year I spent my winter holiday skiing in the Alps in Austria. The Kitzsteinhorn ski resort was a great choice. It not only offered amazing views, great slopes and fun non-ski activities like snowshoeing, but the food was also on spot! During our stay, we tried many types of traditional Austrian food. Austrian cuisine has many influences from the former Austro-Hungarian Empire. So some of the dishes you might recognise from Italy, Hungary, Germany or the Balkans, prepared slightly differently. The lunch break is always very important on a ski trip. After skiing all morning, you will need to rest to avoid accidents. Also since you burned so many calories skiing, you can be guilt free and eat whatever takes your fancy!
Austrian Dishes:
Wiener Schnitzel
You have probably all heard of the famous Wiener Schnitzel. It is a thin, breaded and fried escalope traditionally prepared from veal and served with fries. It can also be prepared from pork, which is a cheaper option. I really enjoyed this meal and the huge portion really filled me up.
Price: €12.00-15.00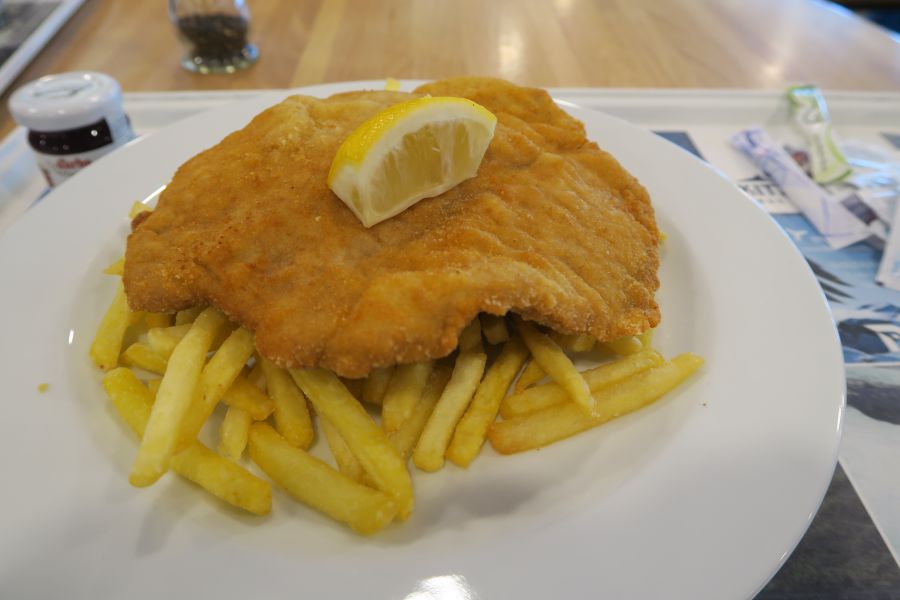 Goulash soup
I am Hungarian, so I am a strong believer that goulash is a Hungarian dish. Because of the Austro-Hungarian Empire, there can be dishes that are very similar to each other. It seems that goulash is also very popular in Austria, but it is prepared slightly differently here. Its consistency is more like a stew and they use more onions but no tomatoes or other vegetables. They can use different types of meat. It was rather tasty and the chilli gave it some extra kick! I think it is the perfect meal on a cold day with some fresh bread.
Price: €5.00-6.00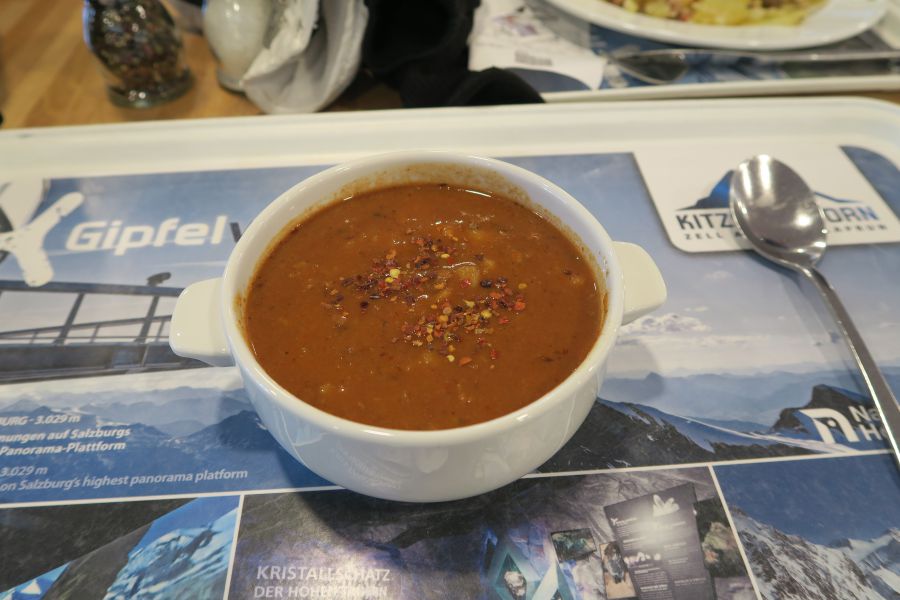 Tiroler Grostl
This is an Austrian classic meal to have, one of Tirol's most typical dishes. It consists of fried onions, bacon and sliced pieces of meat added to some sauteed potatoes. When finished, the Gröstl is served with a fried egg. This was my boyfriend new favourite meal on our ski holiday in the Alps and I will attempt to prepare it back home as it seems like an easy meal to do with some leftovers in the fridge.
Price: €12.00-15.00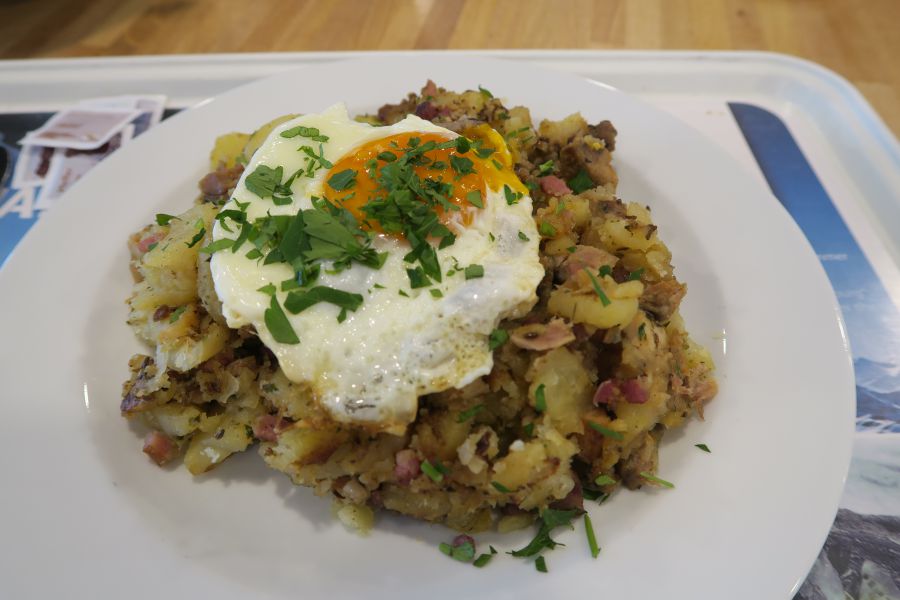 Sausages
Grilled sausages served with fries are a safe bet to go for if you don't like trying new food. It is simple and tasty.
Price: €7.00-10.00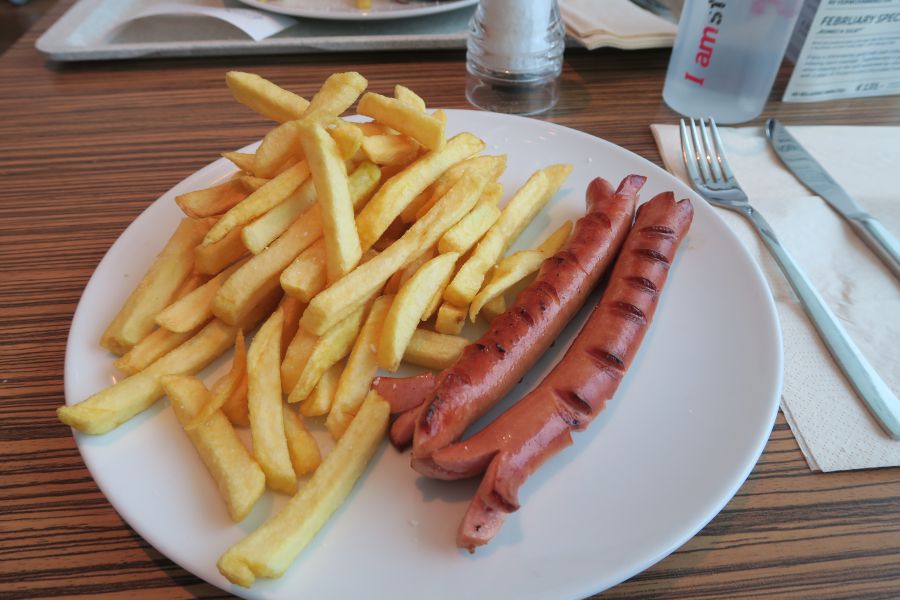 Käsespätzle
Margherita Ragg a fellow travel blogger also enjoyed food in Austria. This is what she thinks about Käsespätzle:
"Recently I spent a week skiing and enjoying winter activities in Pillerseetal, a valley in Austrian Tirol. Just a few weeks before leaving I took the decision to go vegetarian so I was a little worried what to eat in a place that is traditionally very meat-focused. Luckily, I found Käsespätzle, delicious mini-dumplings drowned with melted cheese and topped with crunchy onions. I think I had them four times over the week. Just what you need after a day spent skiing!"
Price: €7.00-10.00
Knödeltris 
Mike from 197travelstamps has worked in a restaurant in a ski resort, so he came across many dishes during the years. His favourite is the knödeltris.
"It's is a variety of three bread dumplings with different flavours. Each restaurant has their own variety but the often include spinach, mushroom and plain bread dumplings or even beetroot or blue cheese flavoured dumplings. The Knödel are made of pieces of bread, eggs and flour and are usually served with a topping of parmesan cheese and melted butter – the perfect combination of ingredients that give you the necessary strength for a long day on the slopes."
Price: €6.00-9.00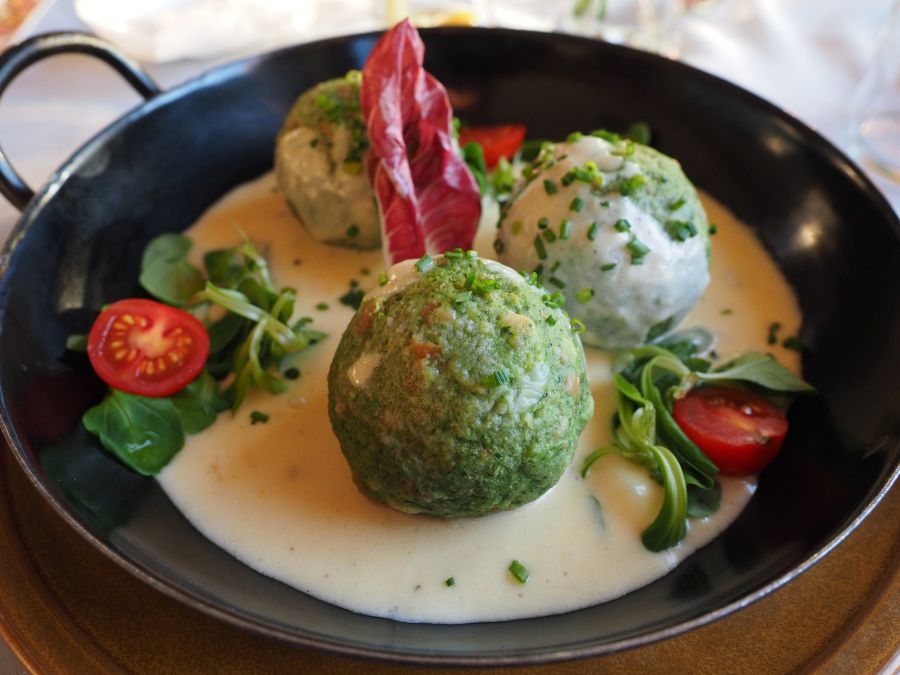 Austrian Desserts:
Germknödel
During all those years my friends went to Austria for their ski holiday and came back praising this ski dish called Germknodel. When we booked our ski holiday to Austria I knew my time has come, to try this dish. And oh I was not disappointed! It is a fairly big yeast dumpling filled with a kind of plum jam. The meal is served with vanilla sauce (custard) sprinkled with some sugar and poppy seeds on top of it.
Price: €6.00-8.00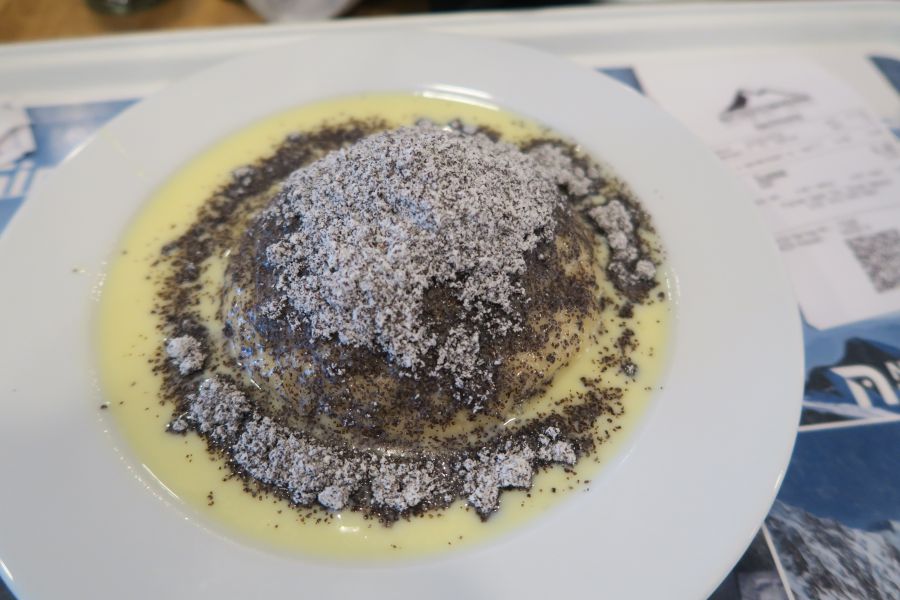 Strudel
Puff pastry with typically sweet filling. The most common is with apple, however, you can have it with apricot, plum, nut, cherry, poppy seed and the list goes on. There are even savoury strudels as well with cabbage or spinach. It is a great option for dessert as it's not too heavy.
Price: €3.00-4.00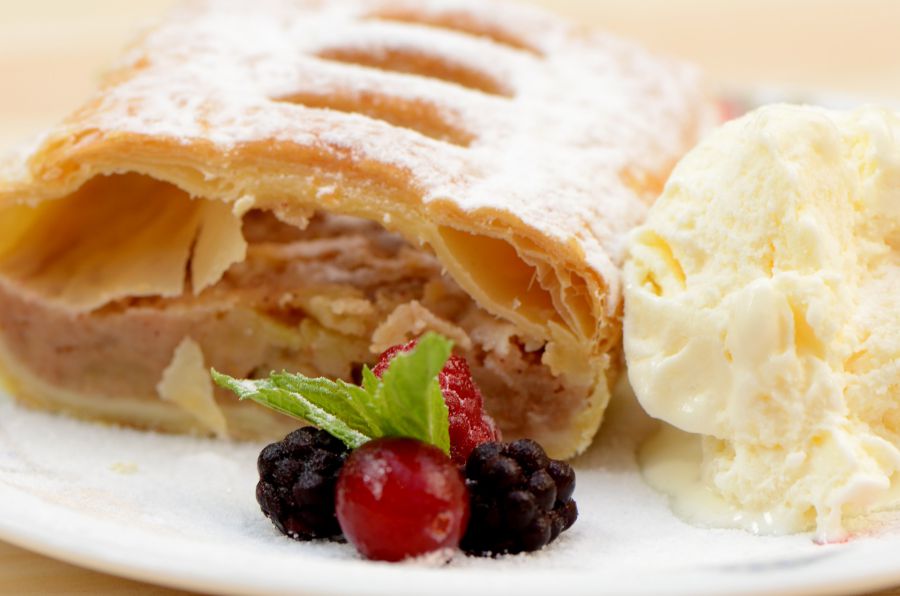 Esterházy torta
Although this cake is originally from Budapest, Hungary, it became very popular in the Austro-Hungarian Monarchy. It was named in honour of Prince Esterházy. In Austria, you can get Esterházy Schnitten, which are made in a square shape. It is a very sweet cake, layered with buttercream and fondant icing on top.
Price: €3.00-4.00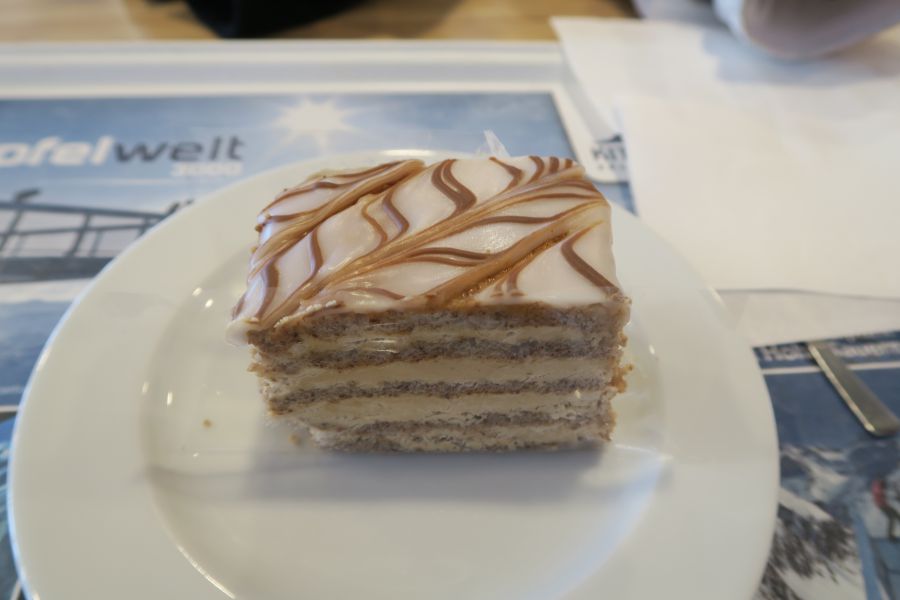 Fellow travel blogger Jordan from
Wayfaring with Wagner
has a sweet tooth just like me. Her favourite was Kaiserschmarrn.
"A comfort food on a cold, snowy, Austrian day, Kaiserschmarrn is the perfect meal. Traditionally served as a dessert, I must prefer this meal as my lunch while skiing on the slopes of the Austrian Alps as it is much lighter than the meat-filled fare typically served. Kaiserschmarrn is just like a pancake, only fluffier! Some variations include raisins, small apple pieces, or almonds in the batter. After it is cut into smaller pieces, powdered sugar is sprinkled over the top for an extra bit of sweetness. Cranberry compote and hot apple sauce are two of the most common sides that accompany Kaiserschmarrn (I tend to eat my Kaiserschmarrn and apple sauce together!). Mahlzeit!"
Price: €7.00-10.00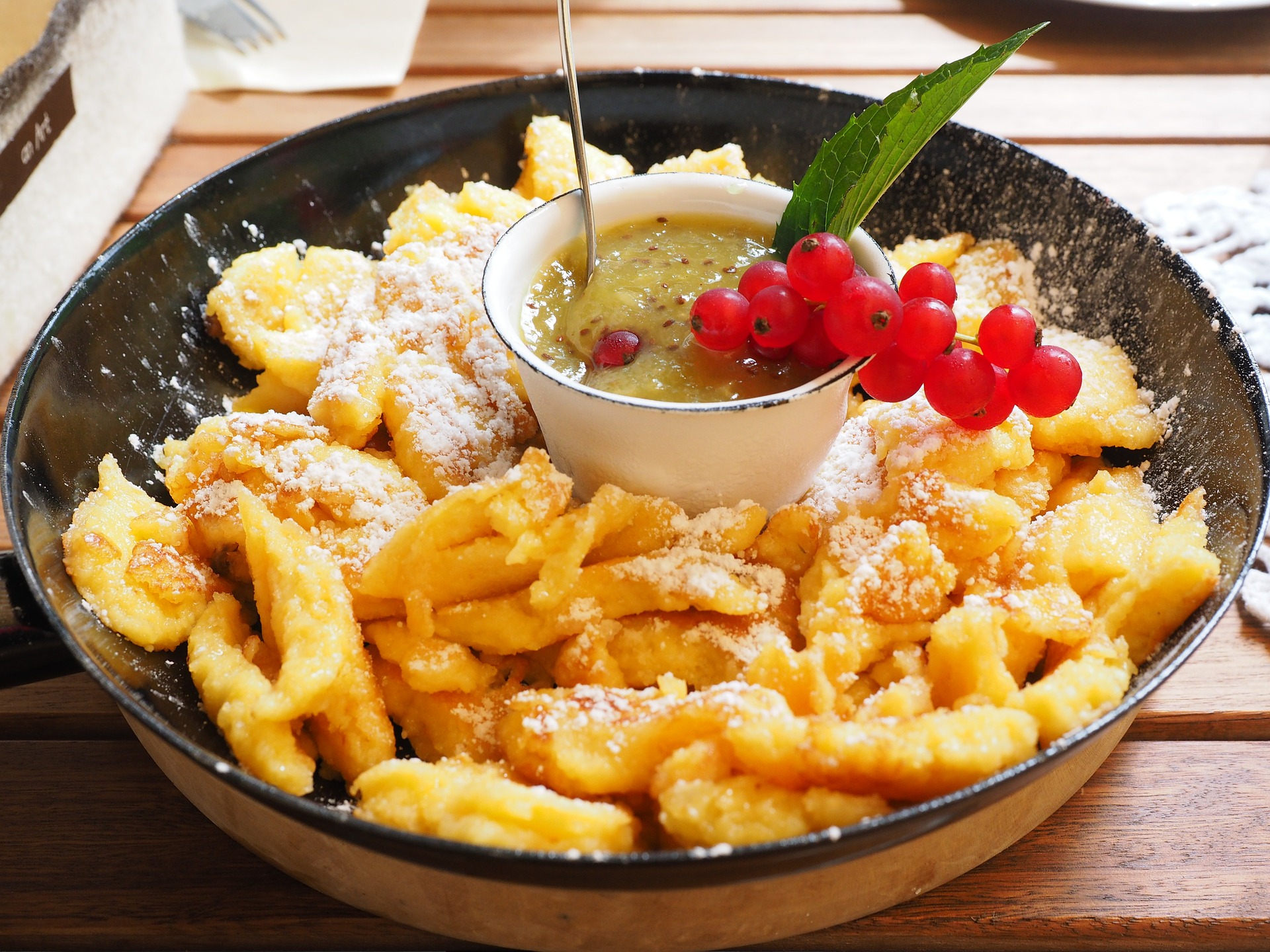 Ski Snacks:
Since you will be skiing all day you will burn a lot of energy. I think it's essential to have a snack bar on you, that you can have on the go, eg. while you are on the ski lift. These are some of my favourite snacks while on the slopes.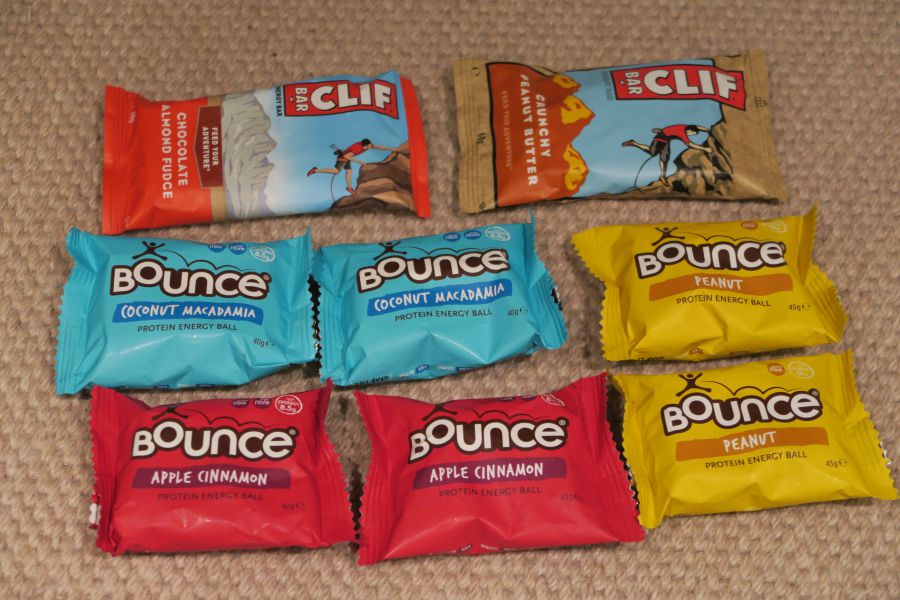 Did you like this post? PIN it for later!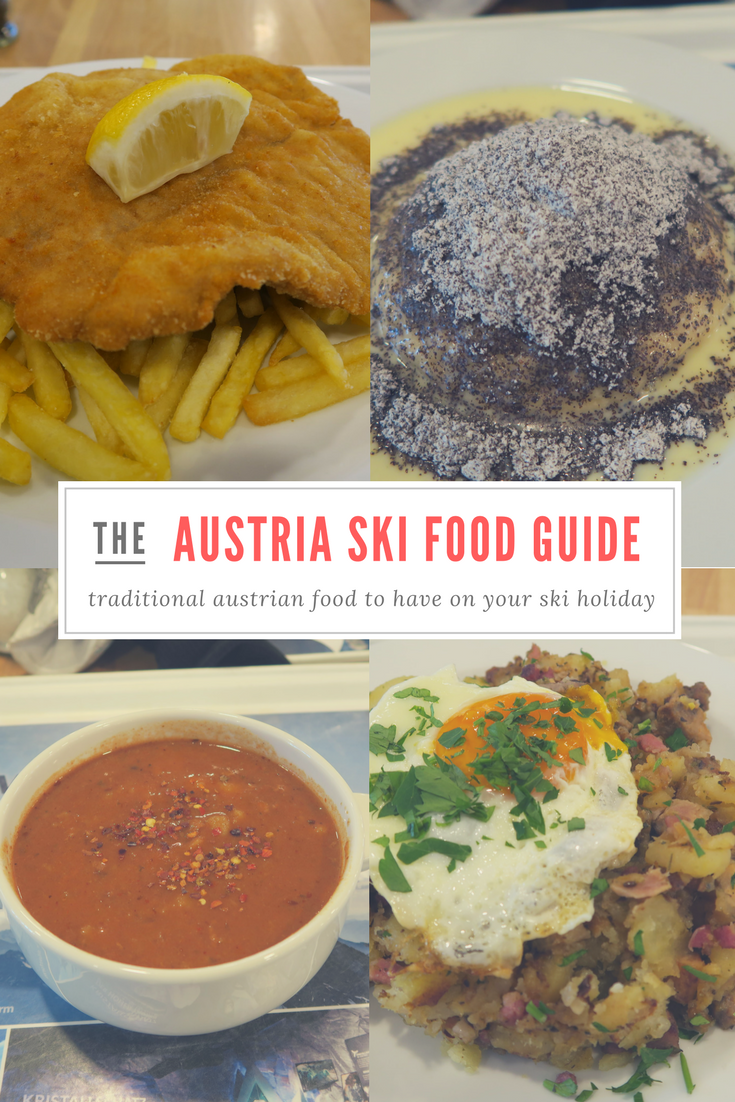 Enikő
Hey, I'm Enikő! I'm currently an au pair and I want to share my experiences with you. I've travelled a lot in the past years. I'm gonna teach you how to settle in to a new country and get free accommodation anywhere in the world. Circle Enikő on Google+!