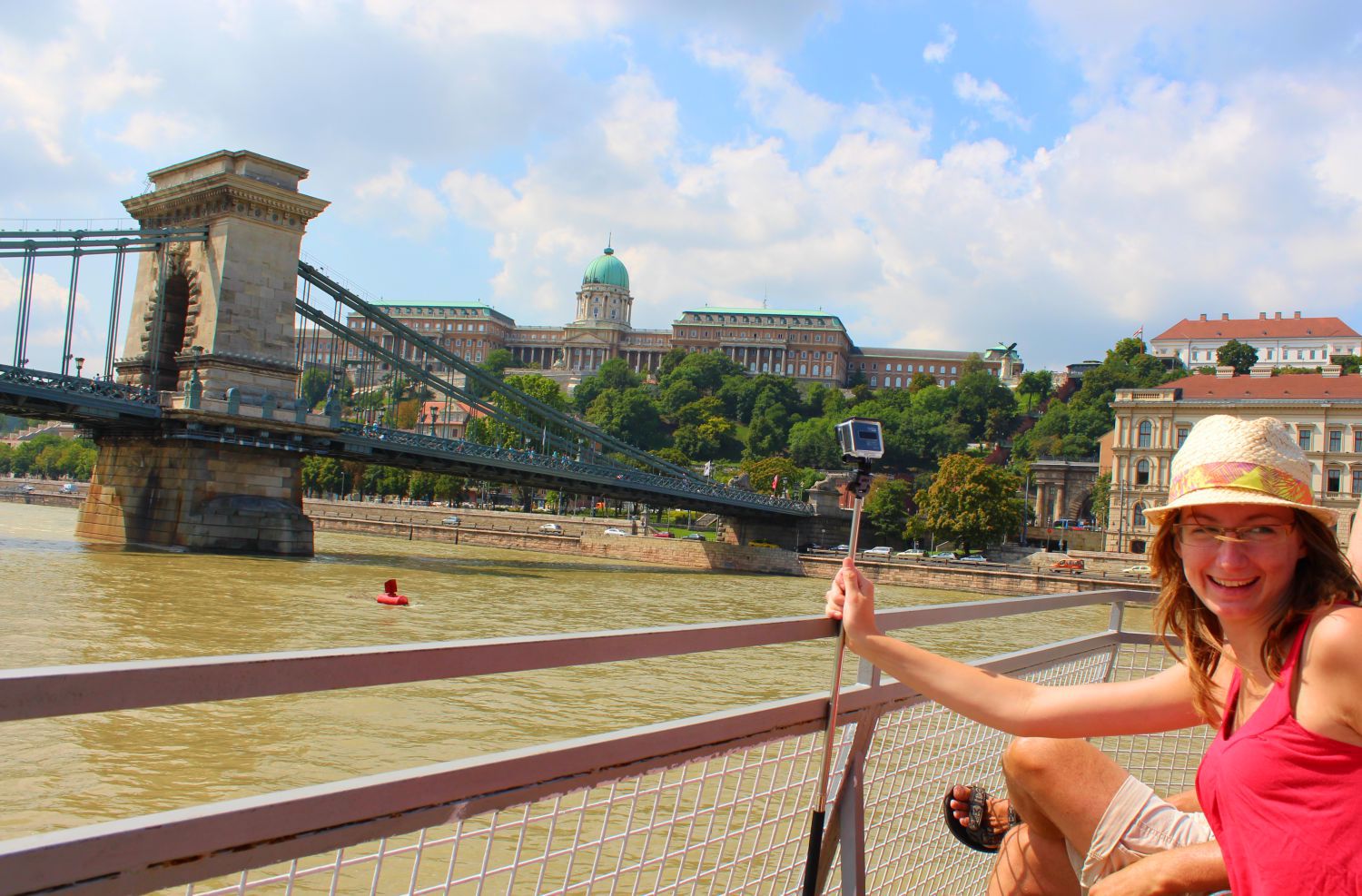 As a Hungarian I'm really ought to write a post about my home country. Although I can't really imagine settling down there I think Hungary is beautiful and a great place for tourist. I love going home to visit my family and friends and I have a number of cool spots, that are not to be missed if you are in Budapest for the first time.
Budapest is the capital city of Hungary with about 1,7 million inhabitants. The Danube River runs through the centre dividing the city into two parts – Buda and Pest.
Budapest has no shortage of spas and hot springs. My personal favourite is Széchenyi Baths. You can find everything you can wish for including saunas, steam rooms and several massage therapies. There's a good selection of different pools both indoor and out. No matter if it's winter or summer, you'll have a nice time as the water will be the right temperature. They organise summer night bath parties, which is especially popular among the young. If you are intrigued by laser bath disco party, and you love electronic music or just want to try something new your place is there!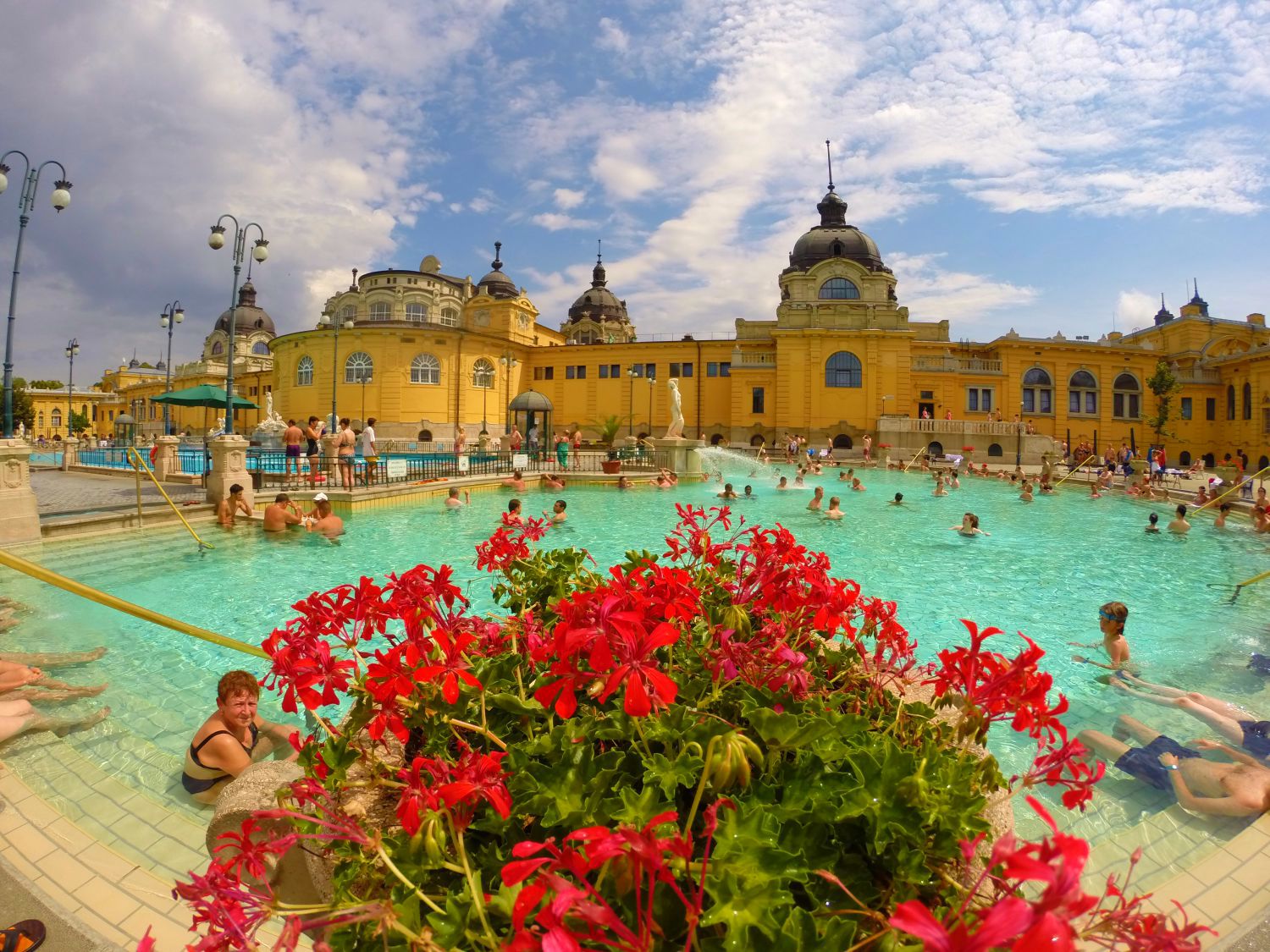 2. 360 Bar
This place became one of my favourite spot in the city. The bar has a nice, friendly atmosphere and it offers a great view to the city. You can spot all the famous attraction while drinking your morning coffee or having lunch/dinner. In the evenings they sometimes play live music and it can be a great place for friends to have a cocktail or try fröccs and pálinka. Don't miss out the famous Hungarian alcohol called pálinka.
3. Ruin pubs
Budapest is famous for its ruin pubs. They are old factory buildings furnished with old furniture of community centres, grandmother's flats. You can find unique seating facilities such as cars or bathtubs turned into sofas. It gives a retro feeling for the pubs. This page is great to see where these pubs are located and what they are unique for. My personal favourite is Szimpla kert. Many of the party hostels in Budapest are located in the neighbourhood as well, so the fun doesn't have to end once you are back at your accommodation!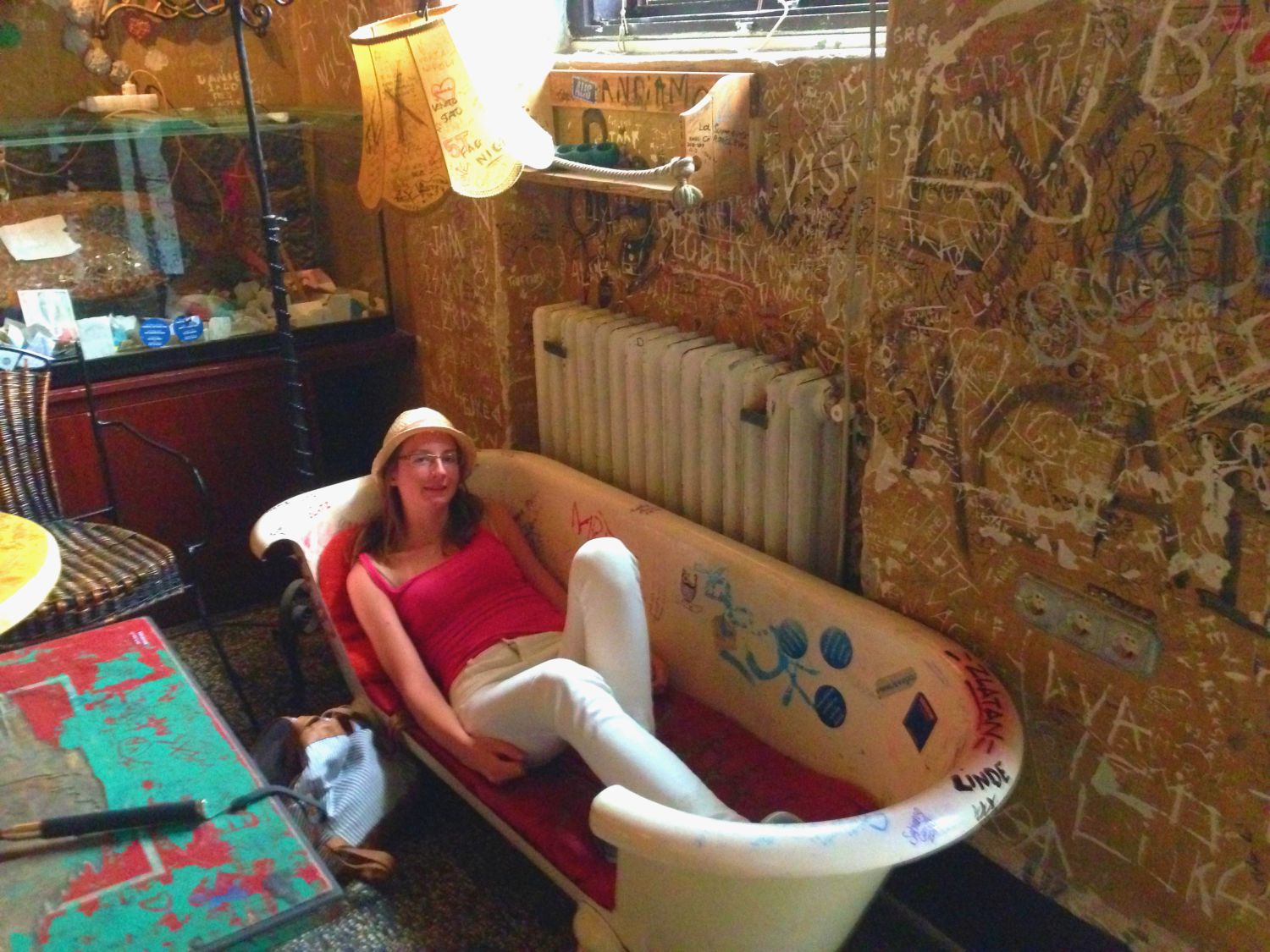 4. River cruise
I suggest taking a river cruise in Budapest as it gives you the opportunity to see the famous sights (Chain Bridge, Parlament, Buda Castle, etc) from a new angle. Many companies offer river cruises. Probably the cheapest option is just to take the local public transport BKV Boat.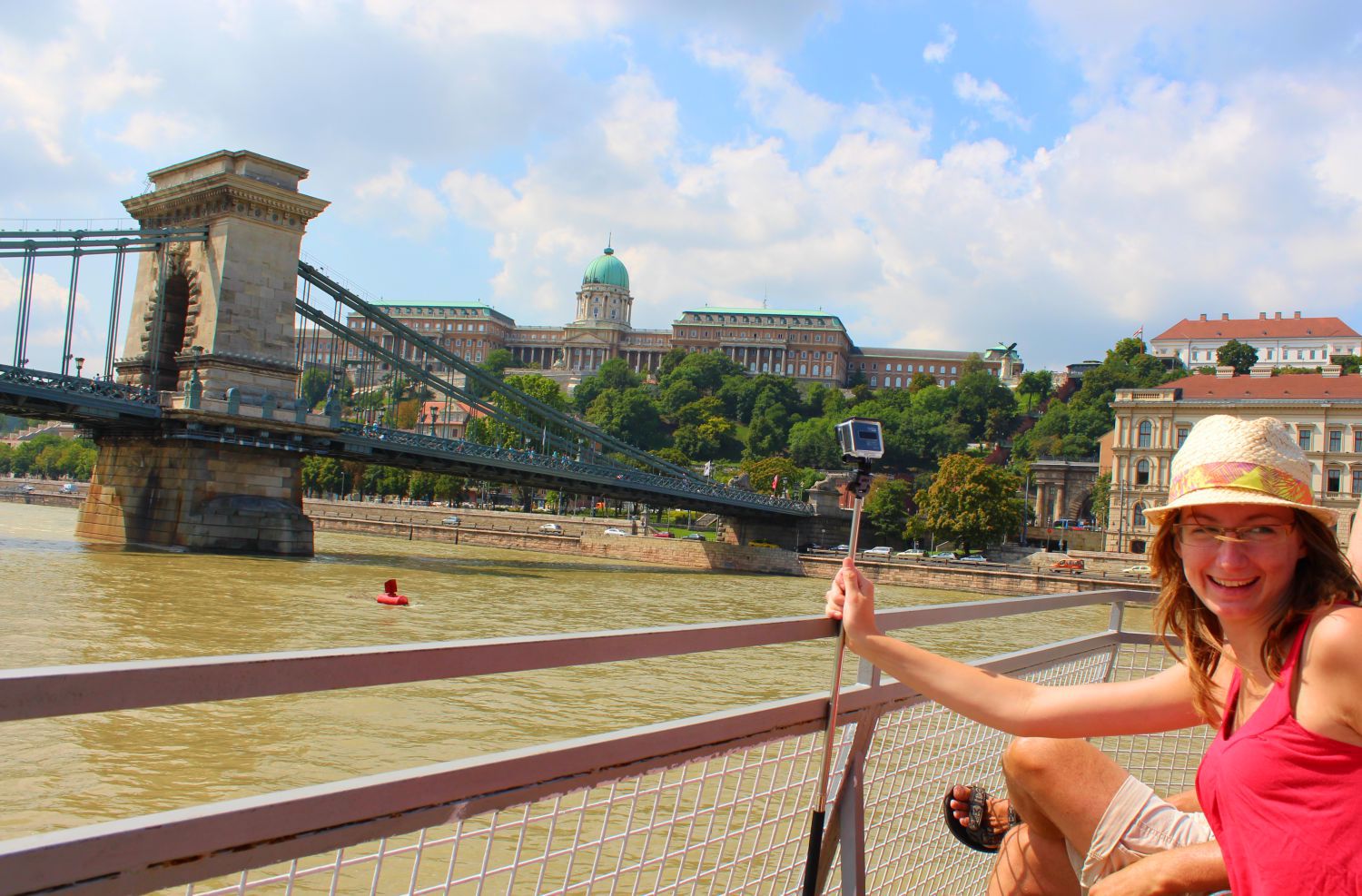 5. Hungarian food at Central Market Hall
I love Hungarian cuisine. Onion, garlic, paprika powder and thick sour cream are extremely common in most dishes. The Central Market Hall has two floors. On the first floor you can find fresh products, vegetables, fruits, spices, meat alcohol, souvenirs. The second floor has many food stalls, offering prepared Hungarian dishes that you can eat on site. Make sure you try some of the Hungarian dishes as no visit to Budapest can be complete without trying them.
6. Gellért Hill
This place is a must, even if you only have a short stay in Budapest. Gellért Hill has a special place in my heart. I remember coming here as a kid. There's an awesome playground with long, awesome slides. Once you had enough fun, you can head to the top of the hill, where you'll be amazed by the view. You can spot many famous landmarks, like the Parliament, Buda Castle, St Stephens Basilika and Chain Bridge.
7. Visit the Zoo
The Budapest Zoo is one of the oldest zoos in the world but it's been renovated many times. The elephant house was a new addition to the zoo and it' looks extraordinary. The animals are well kept. There's an awesome playground in the zoo, which was my favourite as a kid. Also there's an old, wooden roller coaster, which is a great bonus.
Make sure you visit the petting zoo, where you can feed and touch goats and lamas. Beware they will jump on you if you have food! It's part of the fun.
If you are looking for something a little out of the ordinary to do in Budapest this is it. I always enjoy doing cool stuff in a nice surrounding. Beautiful cave, narrow gaps, mud, darkness. What an adventure!
Ok, so I'm not a big fan of museums as I find most of them boring. (I know, I know.. what an unintelligent woman…) The fact I put a museum on a TOP 10 list proves that it's a really interesting one. You can learn all about Hungary's history during the decades of Nazi and Communist repression. The museum features a Soviet tank and a huge wall covered with portraits of the victims of this building. Make sure you go on a guided tour as it will help you understand this era better and every information you get will be interesting or horrific in some way.
10. Margaret Island
The place where locals hang out when they seek some greenery. It's perfect for a peaceful stroll or for some recreational activity, like cycling, running, swimming. Ideal place for families to visit the playground or the small zoo.
If you enjoy music and festivals why not visit Sziget Festival? One of the biggest an best festivals in Europe taking place in Budapest every year in the summer!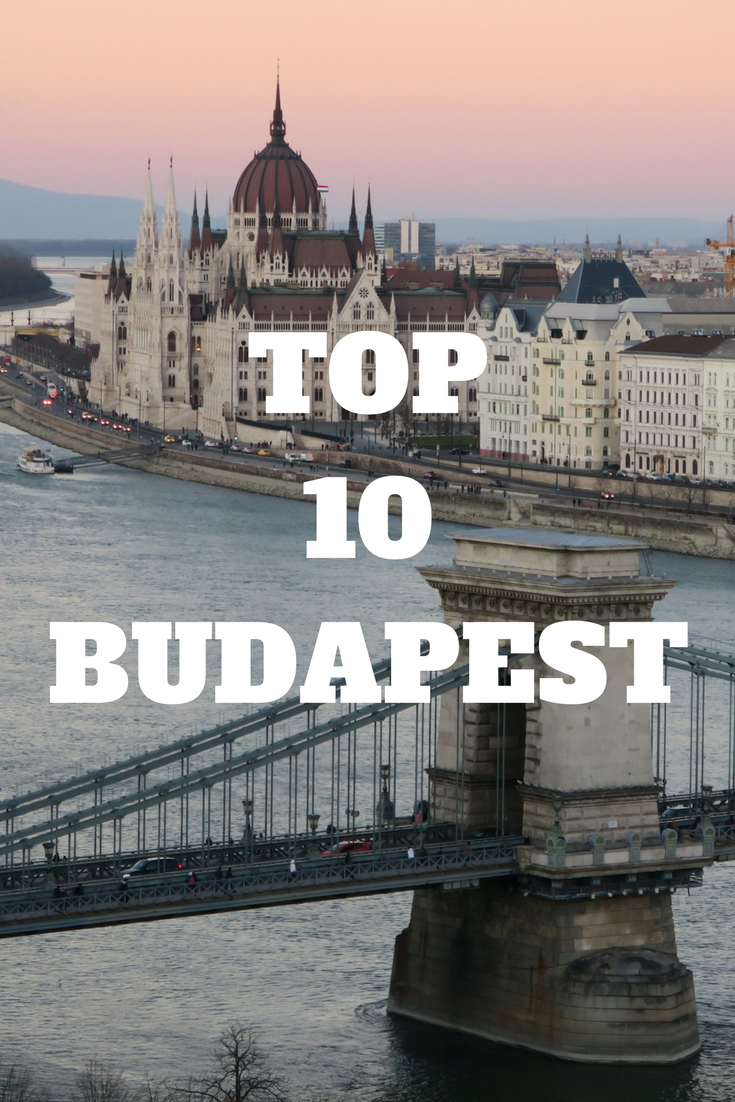 Enikő
Hey, I'm Enikő! I'm currently an au pair and I want to share my experiences with you. I've travelled a lot in the past years. I'm gonna teach you how to settle in to a new country and get free accommodation anywhere in the world. Circle Enikő on Google+!