Bienno was recently announced as "One of the most beautiful villages in Italy". We discovered this charming little village by accident while we were hiking Monte Altissimo. As we were walking we spotted a giant golden statue called Statua Cristo Re on a distant mountain top. With the help of Google Maps I managed to find out it was located in Bienno. After doing some more research I realized this little town is like an artist's village and is definitely worth a visit.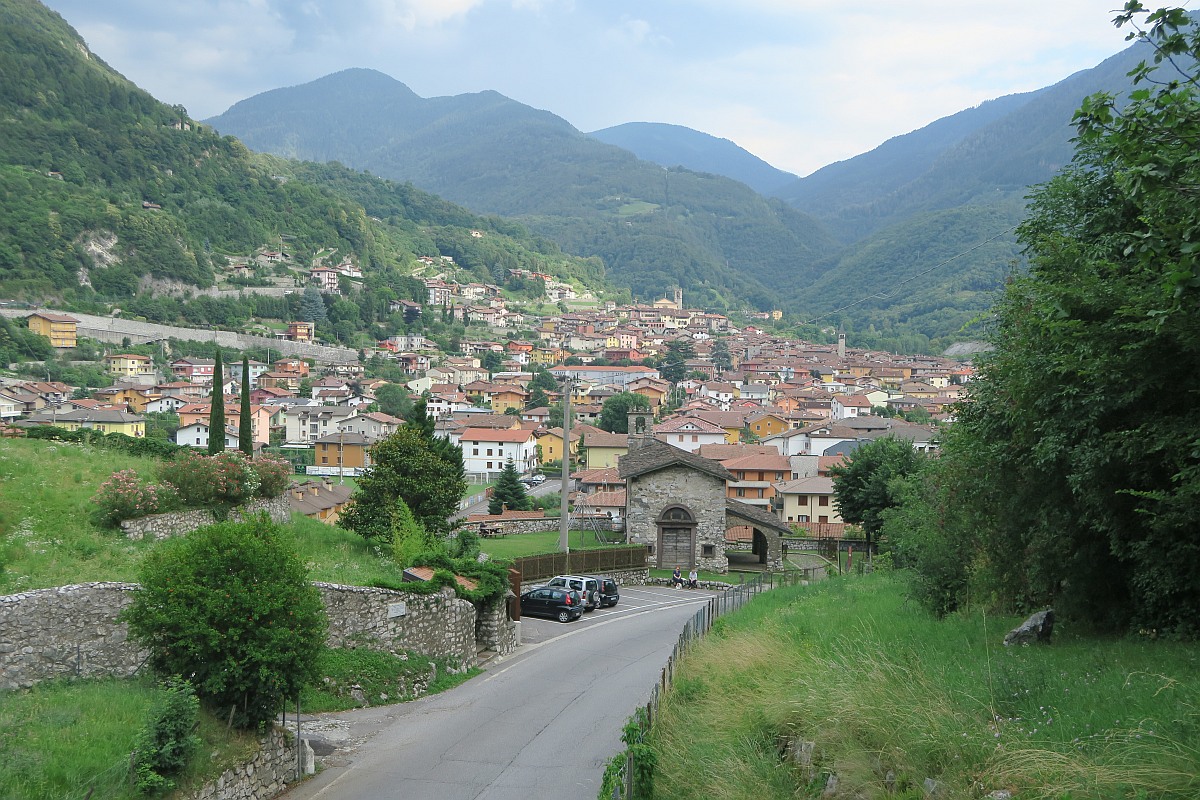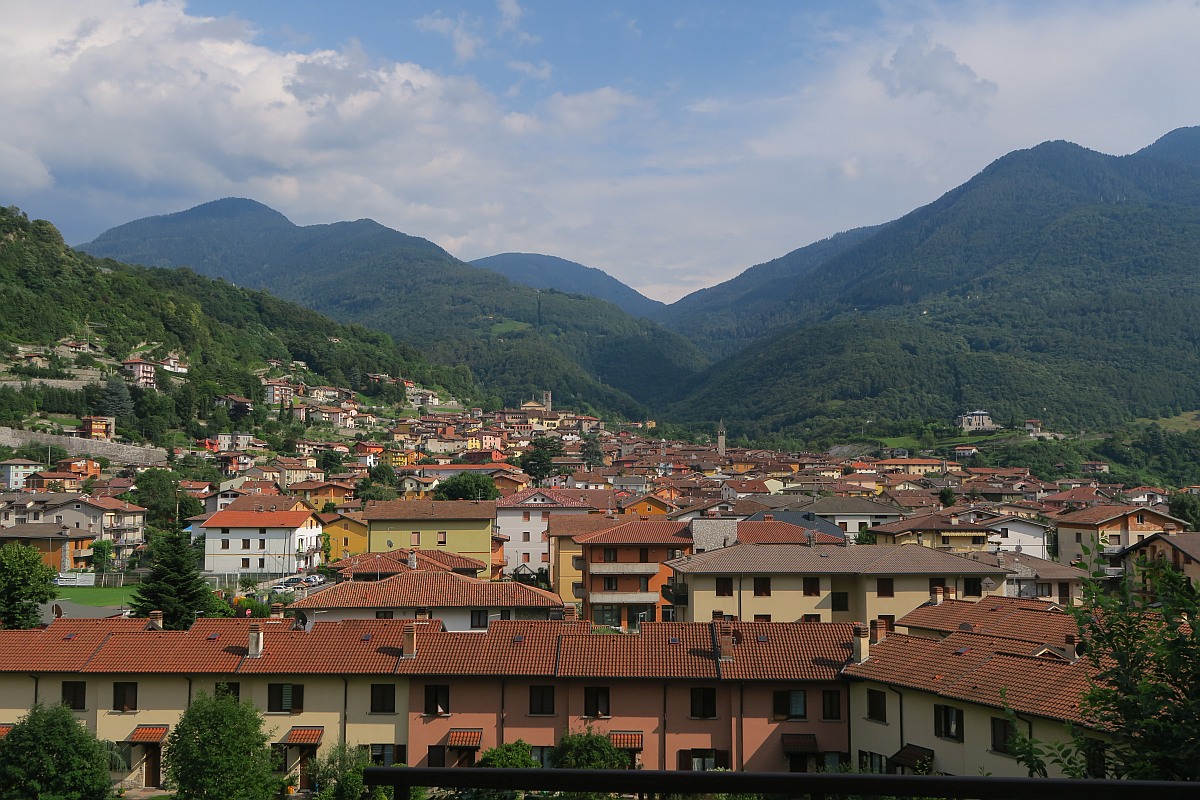 How to get to Bienno
Bienno is a town in Val Camonica, province of Brescia, Lombardy. The village is located on the northern side of the river Grigna.
By car: You can easily get to Bienno by car and it makes a great day trip from places like Milan (2h), Venice (2.5h) or Lake Garda (1.5h). There are many parking spots in the town but try and park in the outer part, especially if you have a big car, as driving through the narrow streets of the town isn't fun. 
By public transport: Bienno has no train station and buses are very rare as well. The best way to get to the town is to take a bus to Malegno and then walk up to Bienno. It is about 30 minutes by walk. Alternatively, take a taxi from Malegno.
Why visit Bienno
The town of Bienno very much resembles an open-air museum. As you wander through the shaded alleyways it is like stepping back in time. The houses are finely painted and rich in ornamental details such as wood carvings, friezes and capitals. But that is not all. Lots of flowers decorate the porches and windowsills, some courtyards have pans and tools hanging from the walls. There are some nice squares with frescoed churches. The interior and exterior of Santa Maria Annunciata church are both impressive. The town is generally very quiet. Despite its new title of "One of the most beautiful villages in Italy" it is not overrun by tourists. You will see locals sitting on their porches while smoking pipe and artists and craftsmen working. The town is on top of a hill and it is surrounded by lush mountains, which are home to some scenic hiking and mountain biking trails. Rifugio Laeng and Lago di Lova is a great day hike in the area. Bienno is a great place if you want to get away from popular destinations, which are overrun by tourists. It makes a great day trip from Milan, Verona, Venice and Lake Garda.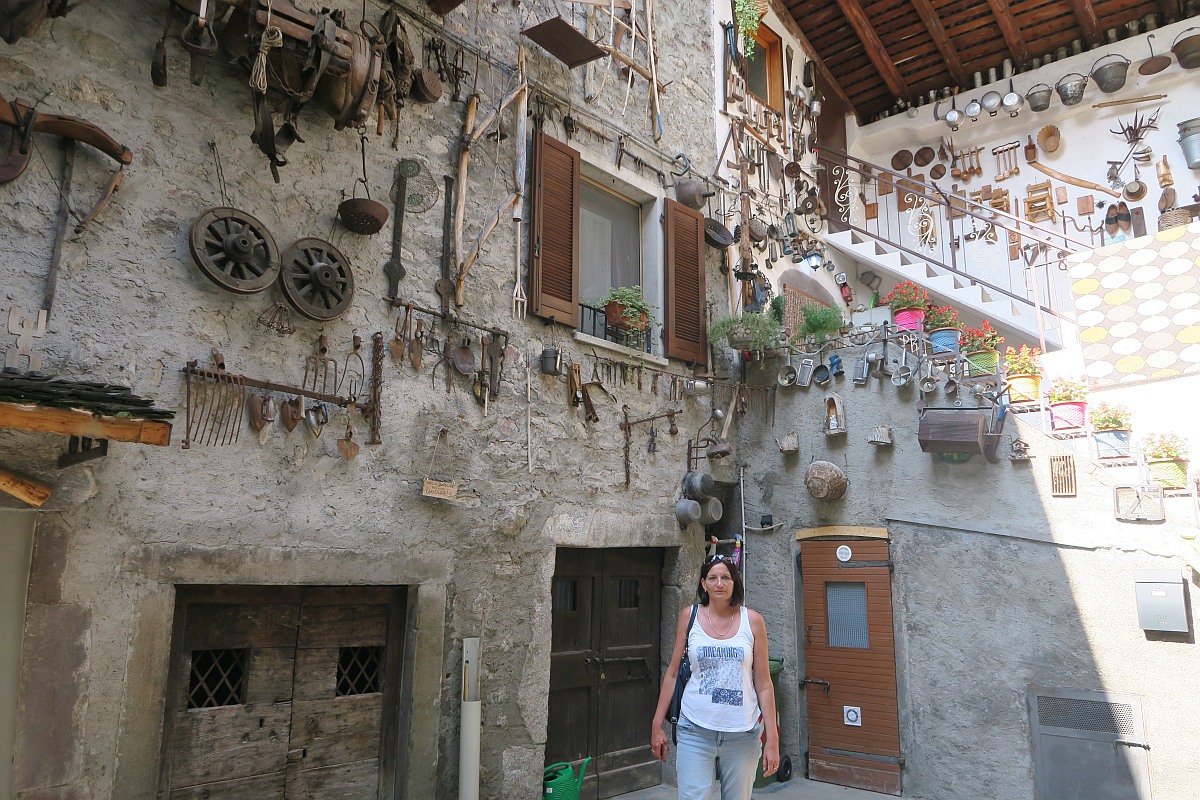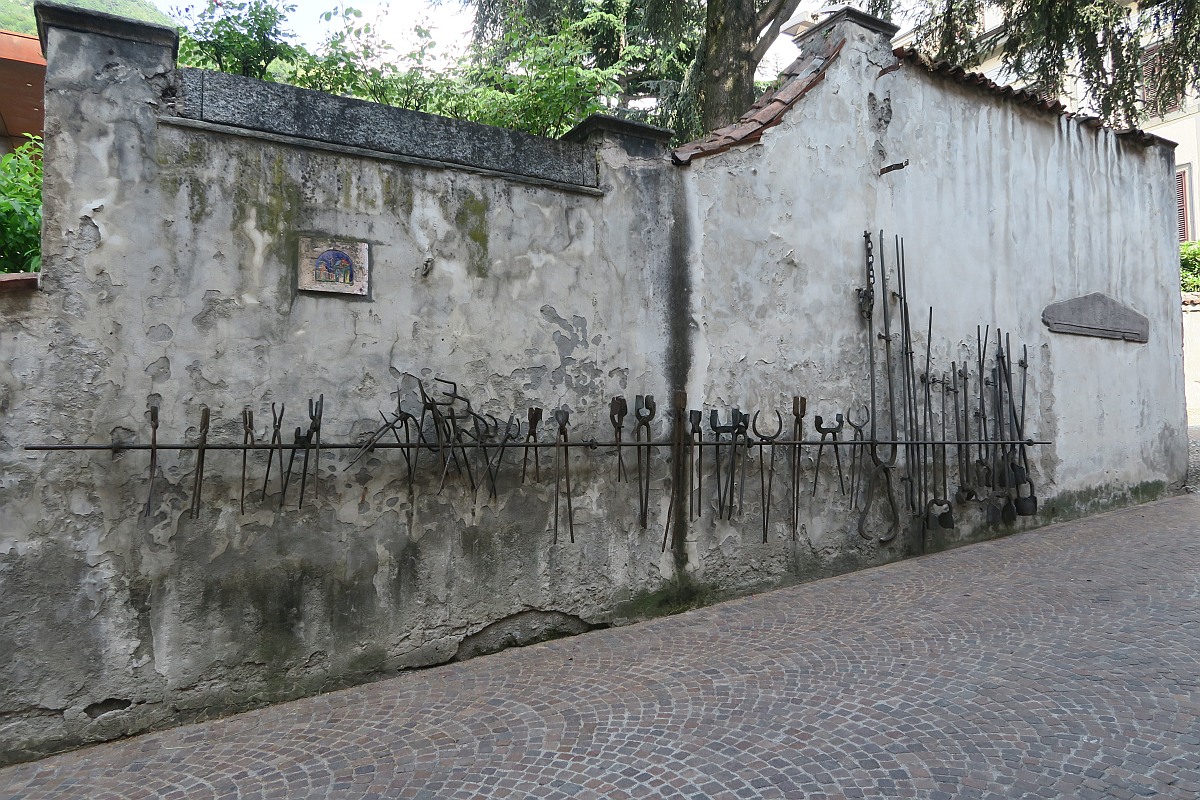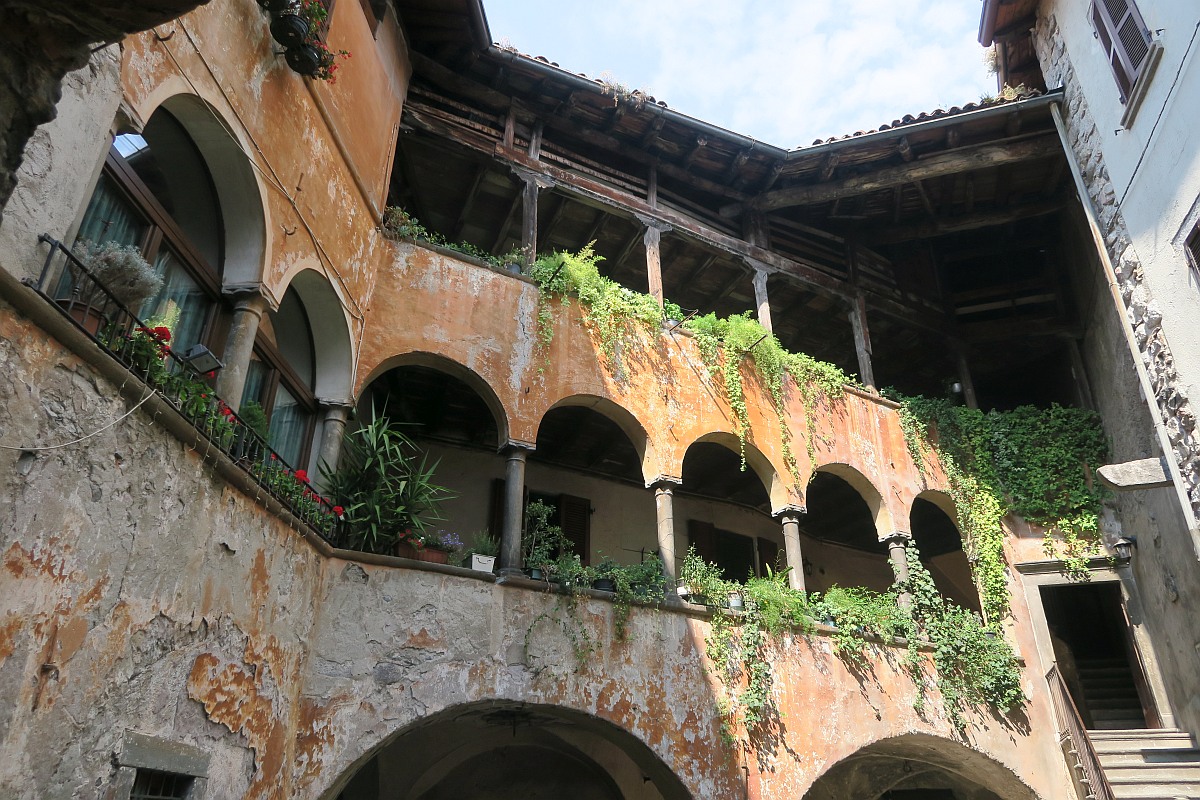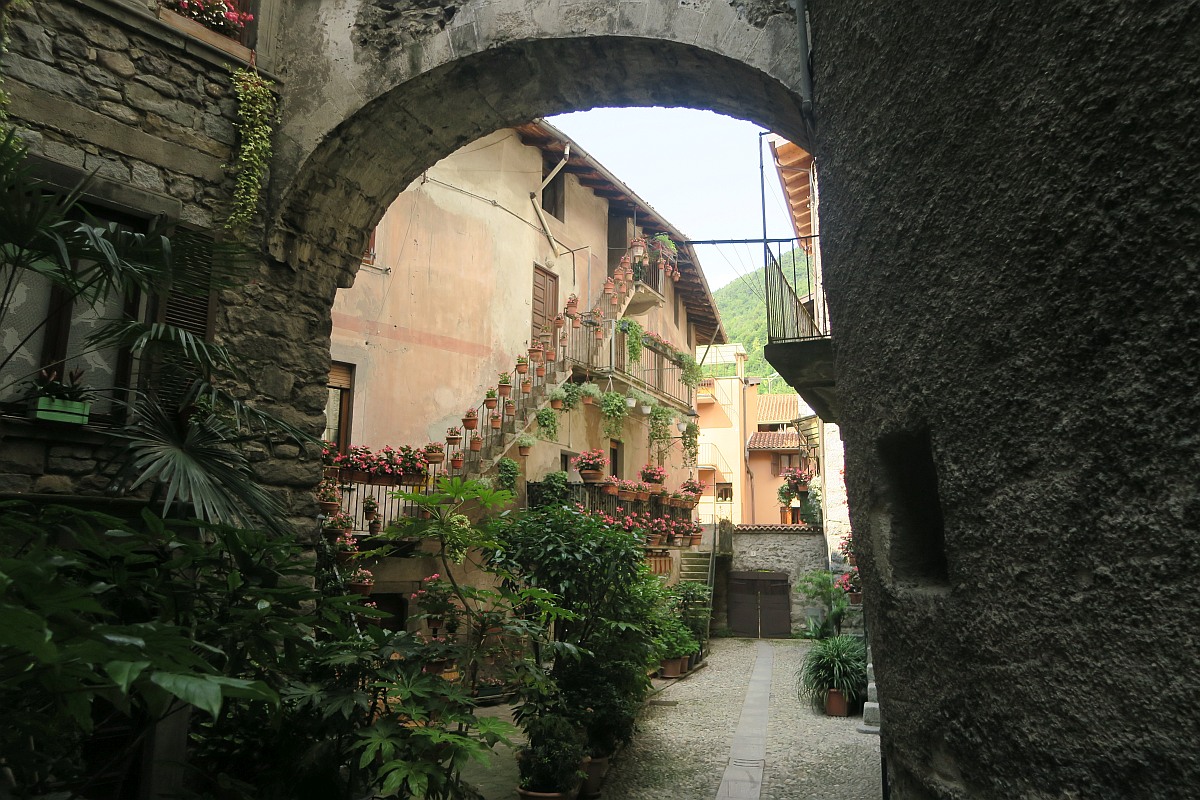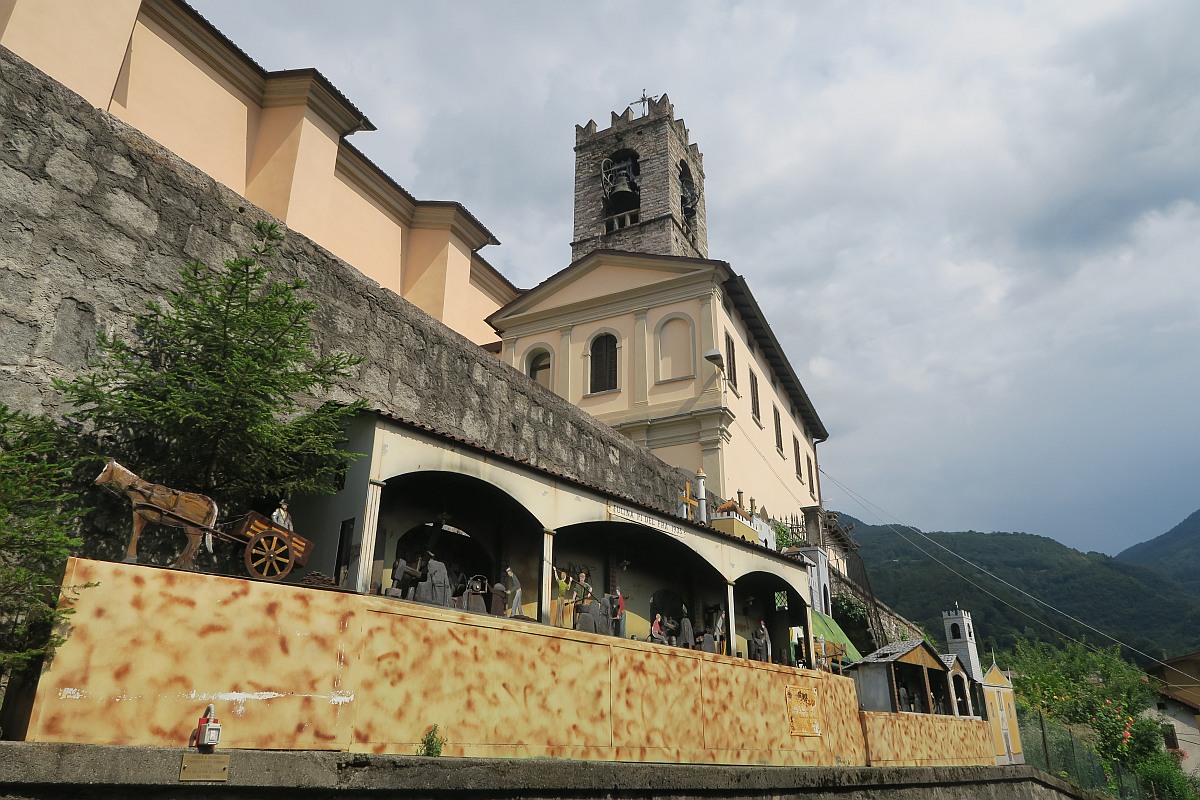 Things to do in Bienno
Wander around cute alleyways
Bienno is best explored on foot. You can wander around the alleyways without aim. Get lost and immerse yourself in the beauty the town has to offer.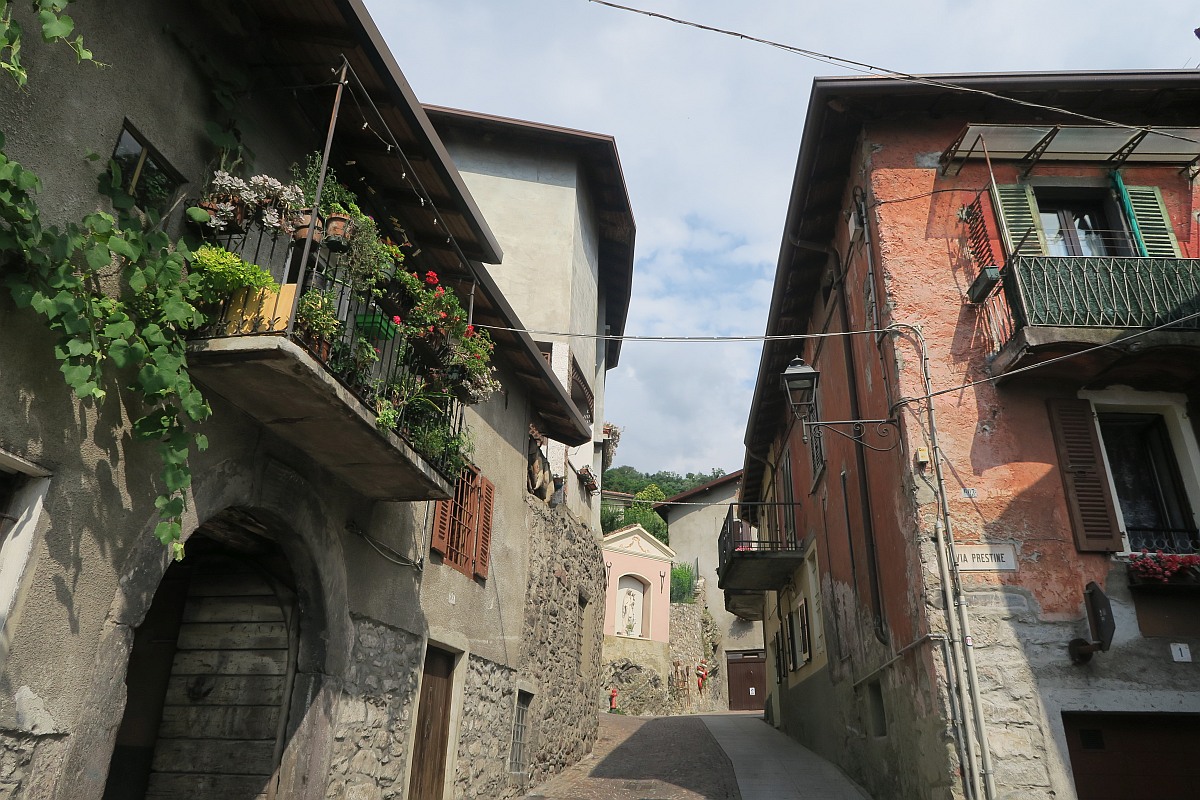 Try a local restaurant
There are several family-run restaurants serving home-made local specialities. Italy is worldwide famous for its cuisine and the best place to indulge in it is by eating food made by the locals.
Sit at a cafe
Slow down, sit down, grab a book and enjoy a cup of Italian coffee. There is a big coffee culture in Italy and you should experience it if you visit the country.
Eat Gelato
While you are wandering around the narrow streets of Bienno, don't forget to grab a gelato. Italians really know how to make the best gelato in the world!
See the mill
You will find two mills in Bienno. One at the bottom of the village and one at the top. They have been present since the end of 1400. They have always been managed by families who handed it down from generation to generation. There is also a museum which tells you more about the local craftmanship and the mechanism of the mill.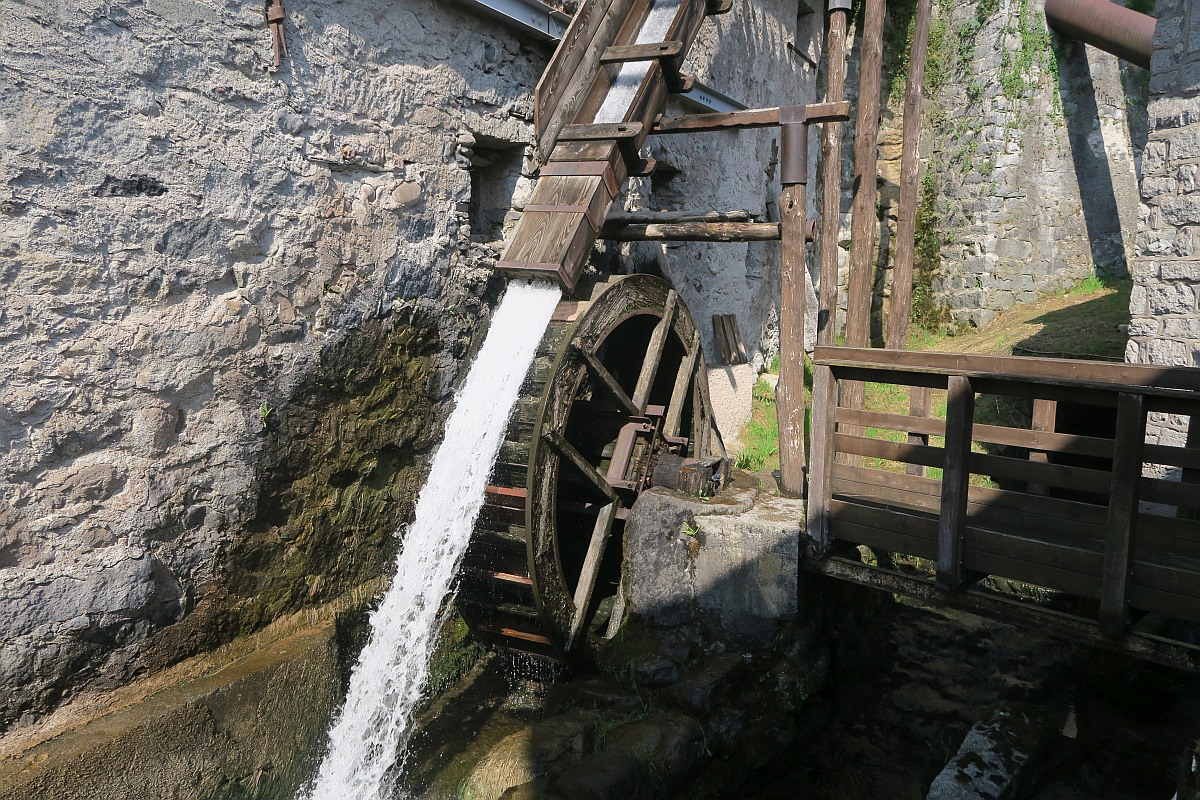 Visit Christ the King golden statue
The main reason for visiting Bienno for us was to see Statua Cristo Re (Christ the King). It is what drew my attention to this beautiful village after all. It dominates the Camonica Valley from the hill of the Magdalene of Bienno. 
The monument Christ the King, a golden statue was erected in 1931. It was intended to solemnize the agreements between the Vatican State and the Kingdom of Italy through the Lateran Treaty. At the base, a chapel was built in memory of the fallen of all the wars in the valley. From the golden statue, you will have a lovely view of the beautiful medieval village of Bienno and the Camonica Valley.
You can reach the statue by walking from Bienno about 20 minutes up a steep road. There is parking at the statue if you don't want to walk.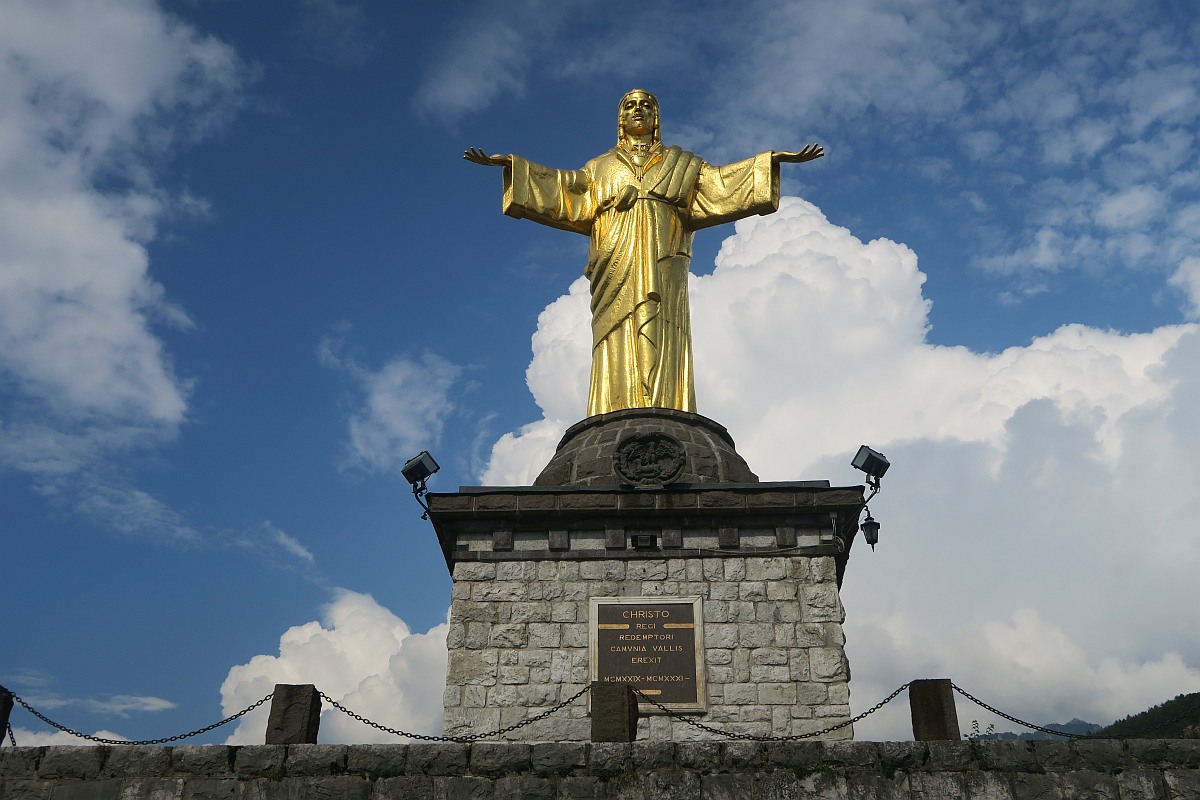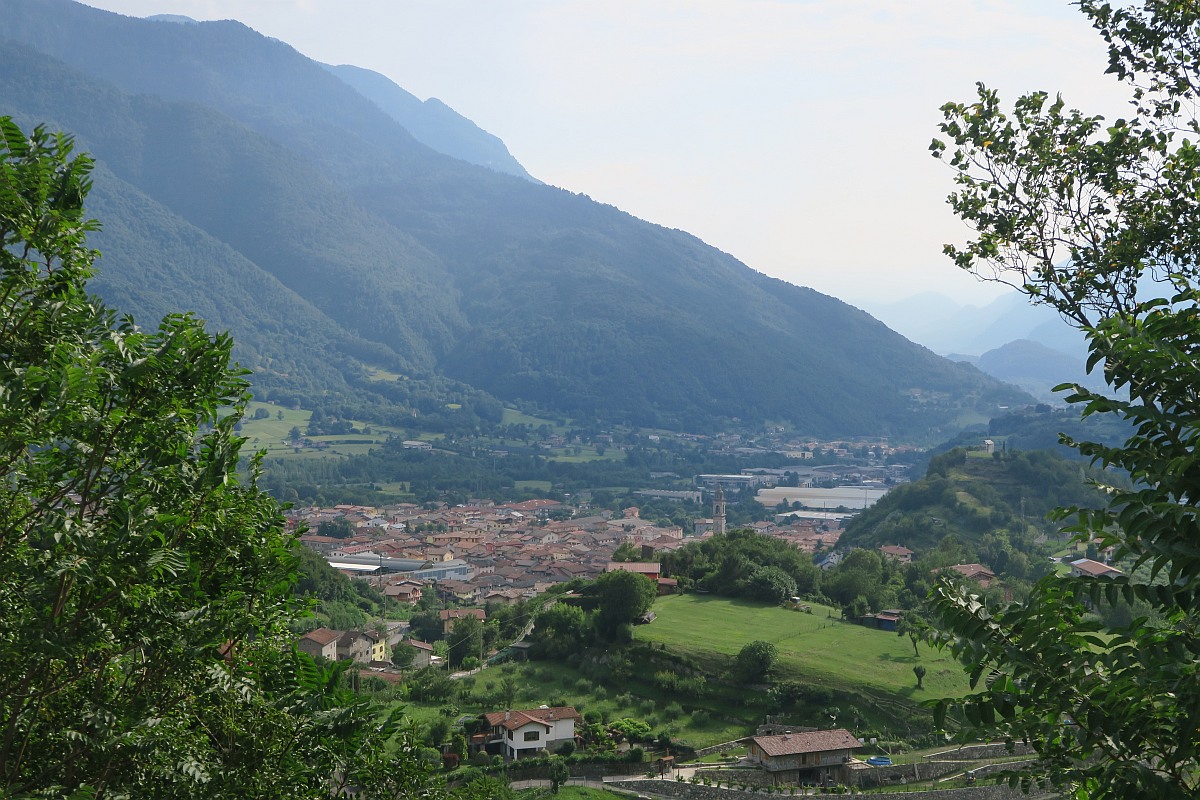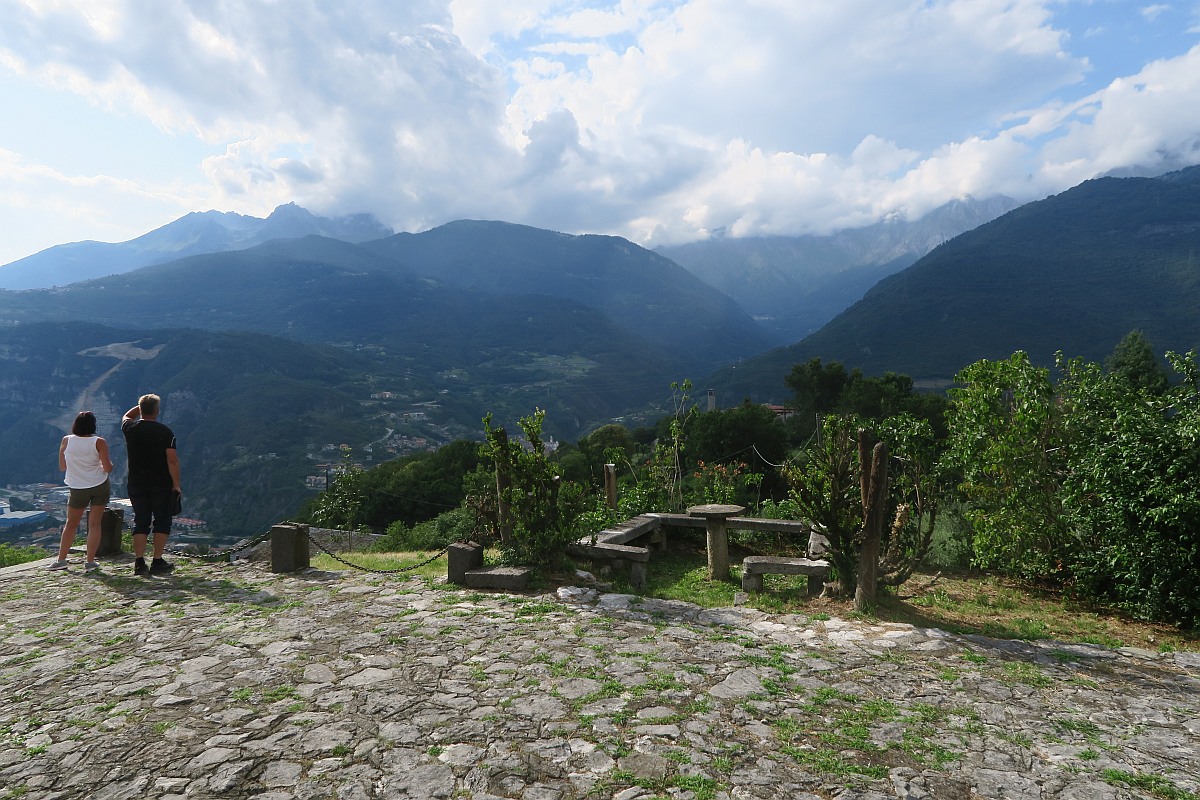 Events in Bienno
At the end of August, you can visit the festival Mostra Mercato. During this week-long event all the buildings, museums and churches are open to the public until midnight. Even the mill returns to service during this special event. 
Did you like this post? Why not PIN it?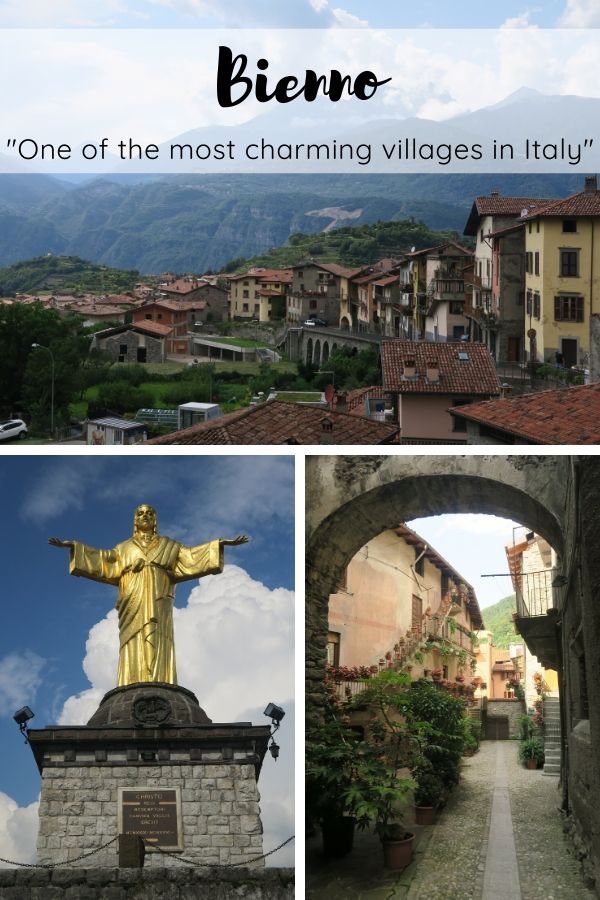 Enikő
Hey, I'm Enikő! I'm currently an au pair and I want to share my experiences with you. I've travelled a lot in the past years. I'm gonna teach you how to settle in to a new country and get free accommodation anywhere in the world. Circle Enikő on Google+!