Lucern is ideally situated to explore historic monuments, scoring mountain peaks, crystal clear lakes and fine dining. The town is situated next to Lake Lucerne and it is surrounded by impressive mountains. This means there are many places for hiking near Lucerne. Some of the famous day trips from Lucerne are visiting Rigi, doing the goldern triangle excursion to Pilatus or taking the Cabrio cable car to Stansernhorn. I am sure those are all fantastic trips, but I wanted to get away from the famous attractions and go hiking around Lucerne to some less-known places. I didn't regret my decision, as I discovered some epic trails and I could have the place all to myself most of the time.
3 places to go hiking near Lucerne
Stuckli-Chriiz and Arnigrat
Route: This circular hike is not for the faint-hearted. From the parking area, the trail to Stuckli-Chriiz is relatively easy. It is a nice trail, that goes through some farms and at the side of the trail you can pick some juicy wild berries. The view from the top is really scenic, as you can see the gorgeous Sarnersee and the surrounding area. The more challenging part of the hike comes after this, as you start walking towards the ridge. The beginning of the ridge is obvious, and if you have vertigo I suggest you turn back from there. The views from that point are already really epic, so no need to risk your life for something that you are not comfortable doing. However, if you are used to exposed terrain, then go ahead, as this is a really fun hike. The ridge is very narrow, but in the summer months, you don't need any special equipment apart from suitable hiking boots. The Arnigrat ridge is about 2 km long with Wandelen peak at the end. The scenery of glaciers, snowy mountain tops, green valleys, clear blue lakes and alpine villages are well worth the effort. You can hike down back to the parking area through Mettental. There are several signposts along the way to help you navigate.
Difficulty: T4 – High-level Alpine hike
Duration: This circular hike is 12 km with 900 m elevation gain.
How to get there:
By car: 32 km from Lucerne (42 minutes). You can park in Melchtal or Sachseln, but this will mean a more strenuous hike. Alternatively drive up the mountain road and park at these coordinates: 46.837328, 8.238810
By public transport: Take the ferry to Kehrsiten Bürgenstock and then the funicular to the Bürgenstock Resort. Journey time is about 40 minutes. Alternatively, take the train to Stanstaad and then the 321 Postauto bus to Bürgenstock Resort.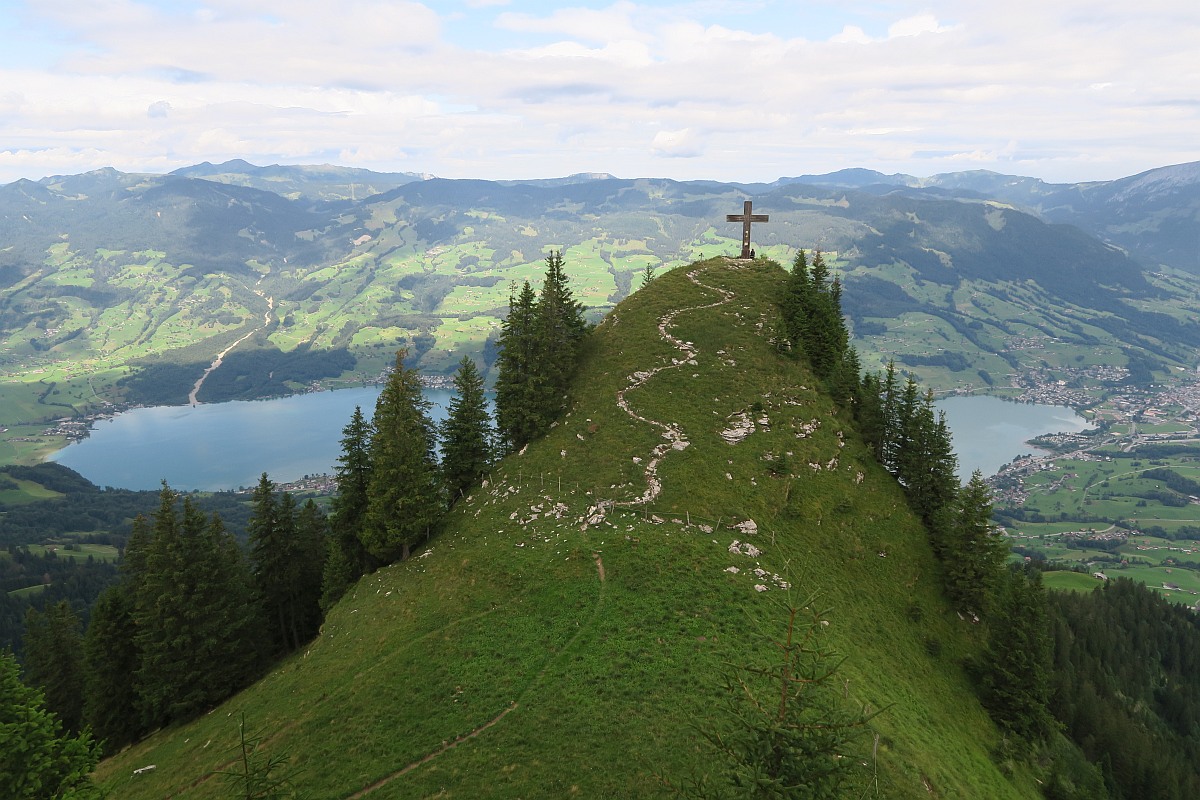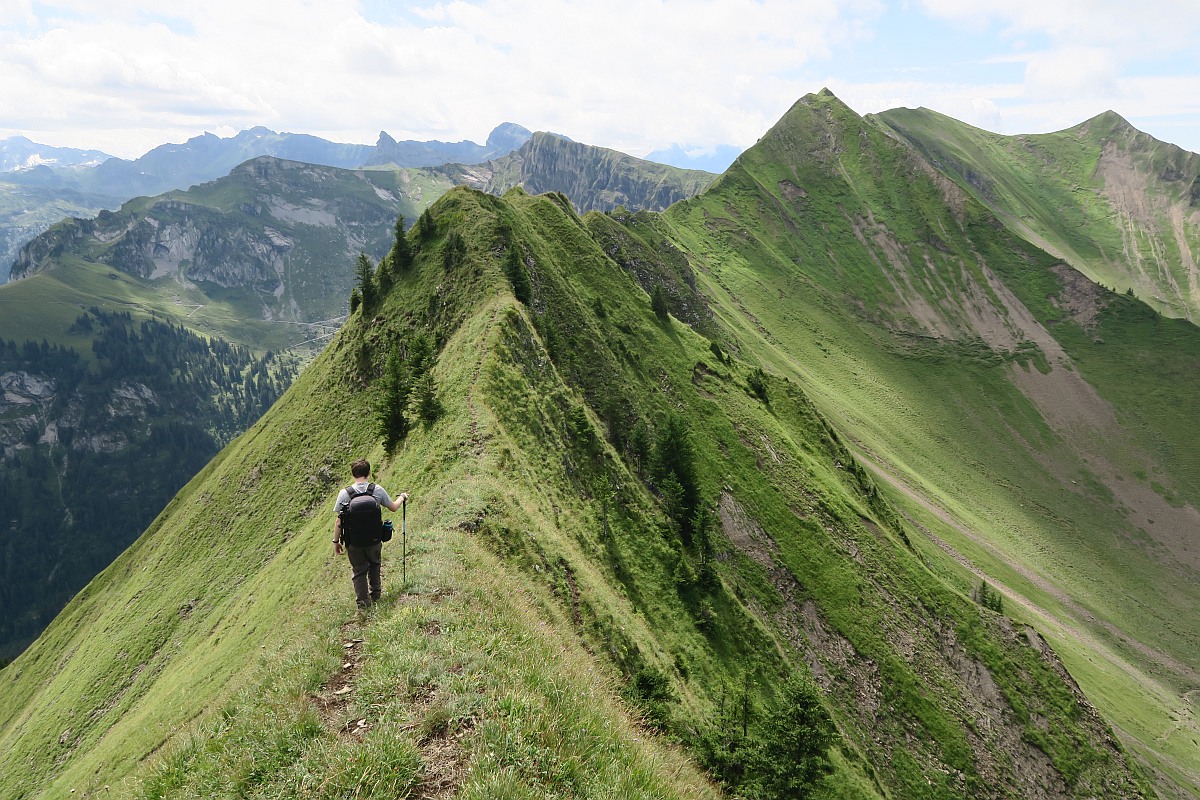 Bürgenstock
Route: We started our hike from the parking lot in Honegg. The trail is quite easy, suitable for children as well. You can reach the top in under 1 hour. It is about 2,5 km. You can find the highest outdoor lift in Europe called The Hammetschwand Lift. During our visit the lift was closed, so check the website before leaving. However, it is a nice hike even without using the lift. There are nice views of Lucerne, the lake and the mountains. There is also a restaurant on the top, which has some lovely views. I suggest doing the Felsenweg loop, which is a trail that has been carved into the side of a cliff. It is, however, safe for children as well, thanks to the fences. A lot of the trail goes in the forest, so it is a great hike for a hot summer day.
Difficulty: T2 – Easy
Duration: The whole loop is 5.3 km with 213 m elevation gain.
How to get there:
By car: 24 km from Lucerne (28 minutes). We parked in Honegg at the parking lot, but there is also parking available at the Bürgenstock Resort
By public transport: There is no public transport up the mountain road, but you can start from Melchtal or Sachseln, making the hike longer and more strenuous. Take the train to Sarnen and then take the bus to towards Stöckalp. Get off at Melchtal. This journey takes about 1 hour. Alternatively take the train to Sachseln, which should take about 20 minutes.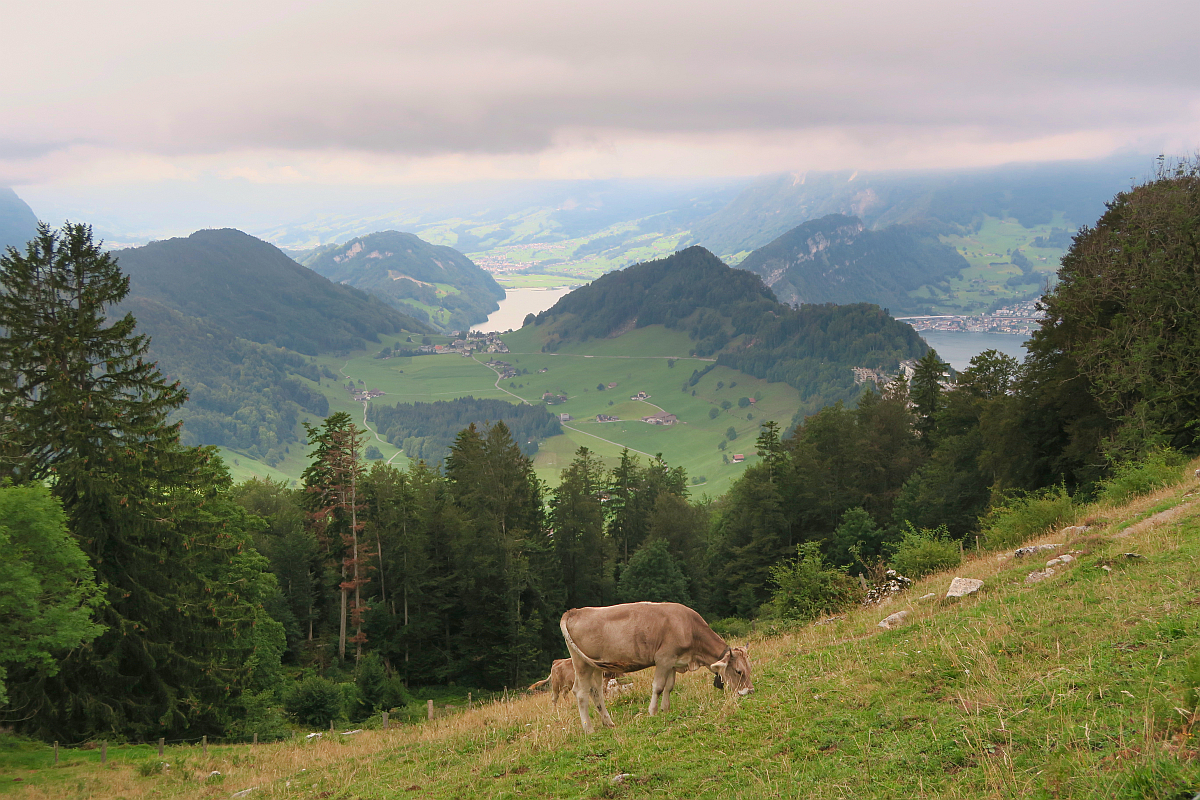 Rickhubel and Fürstein
Route: The UNESCO Biosphere Entlebuch is located only 20 km west from Lucerne and has a lot to offer. This area has some fantastic hidden gems, so it is a great place to go hiking near Lucerne. Rickhubel and Fürstein are among them. This circular trail boosts of scenic views. We started our hike from the Glaubenberg parking lot. The beginning of the track was quite muddy, which wasn't really a surprise as this area is a moorland. After a steep ascent, we reached Sewenegg peak, which had nice views of the valley. A small lake called Sewenseeli and a cute chapel is located down there. We continued our way towards Rickhubel, which again had some awesome views, especially as we witnessed a cloud inversion. The last ascent was to Fürstein. The 360 views of gorgeous natural beauty were incredible. We decided to descend to the valley to lake Sewenseeli, making our hike into a loop.
Difficulty: T3 – Moderate
Duration: 9.5 km circular hike with 620 m elevation gain
How to get there:
By car: 34 km from Lucerne (38 minutes). You can park at Glaubenberg (coordinates: 46.893106, 8.107549) or at Langis (coordinates: 46.892722, 8.125793)
By public transport: Take the train to Sarnen and then 344 Postauto to Langis. This should take around 1h40min.

Did you like this post? Why not PIN it for later?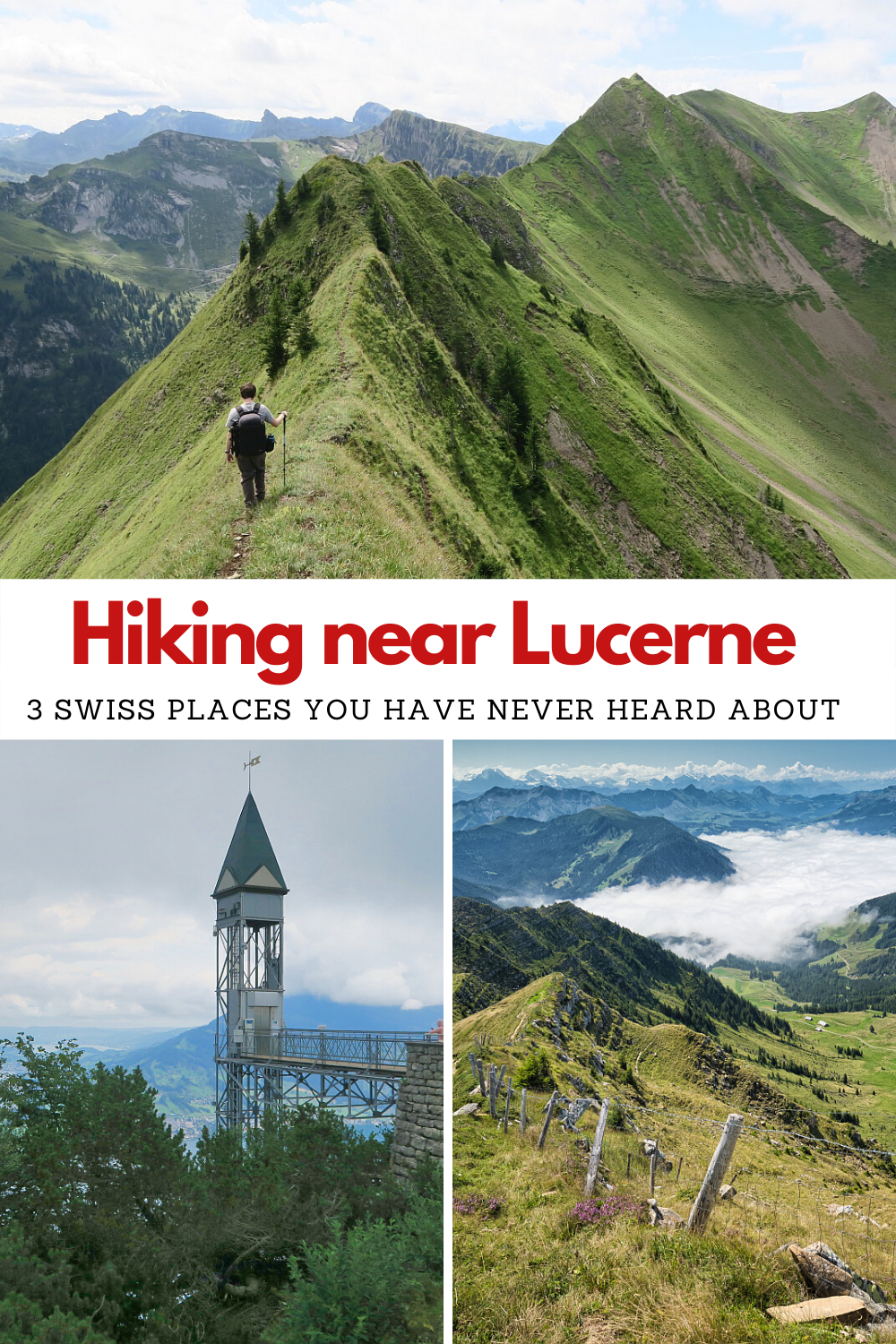 Enikő
Hey, I'm Enikő! I'm currently an au pair and I want to share my experiences with you. I've travelled a lot in the past years. I'm gonna teach you how to settle in to a new country and get free accommodation anywhere in the world. Circle Enikő on Google+!