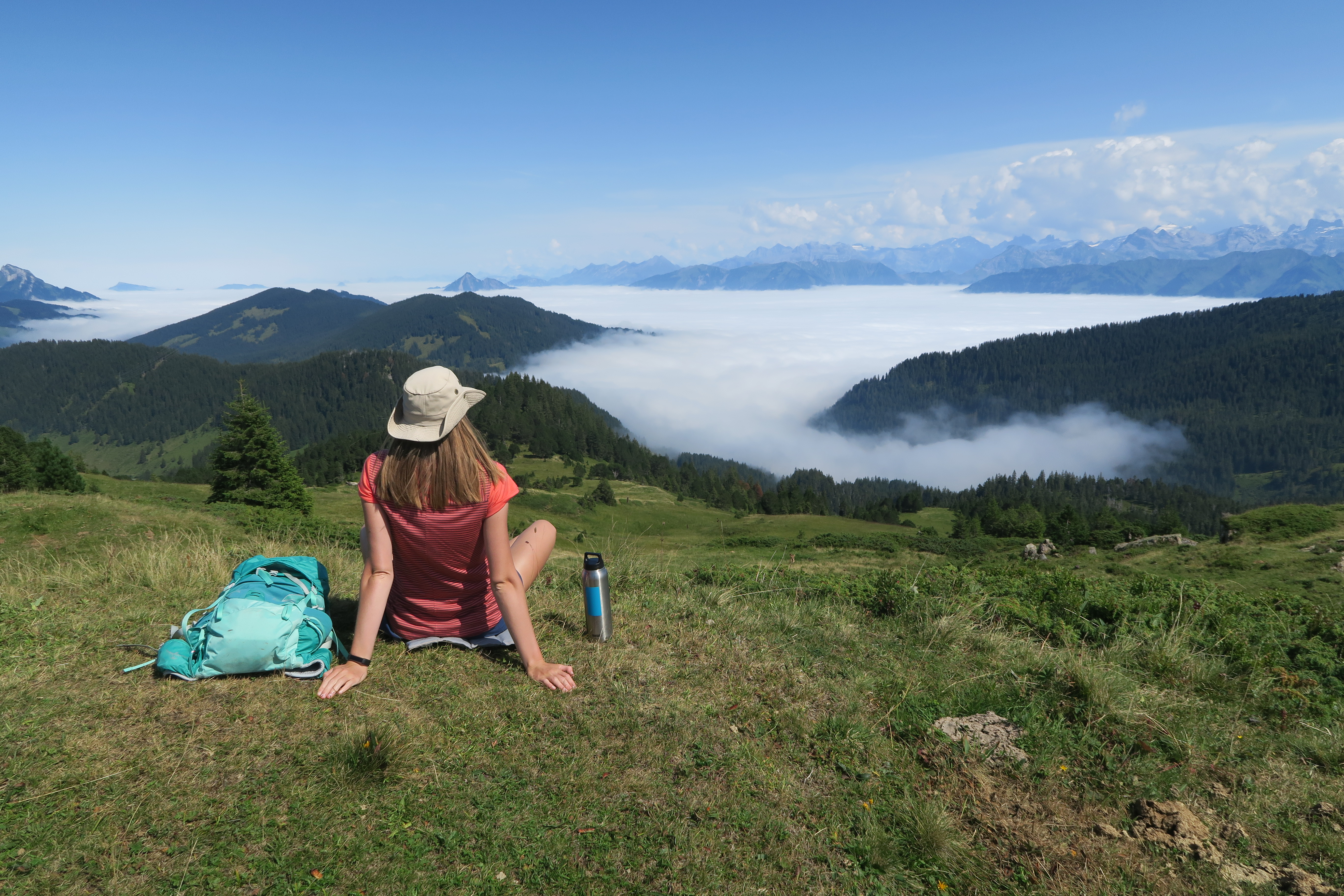 During our holiday in Switzerland, we got a hiking map at the local Tour Inform in Sarnen. We planned a hike to one the peaks, that looked interesting to us, as it was inside a UNESCO biosphere reserve. The Fürstein hike turned out to be the local's favourite and we were glad we stumbled upon this area, also known as Lucerne's "Wild West", as it boosts in natural beauty.
UNESCO Biosphere Entlebuch
The UNESCO Biosphere Entlebuch is located only 20 km west from Lucerne, so no wonder it is often referred to as the "Wild West" of Lucerne. It was Switzerland's first biosphere reserve. The 400 square kilometres area has many wild mountain peaks, unspoilt moorlands, unique karst formations, idyllic Alpine pastures and beautiful streams. The local fauna and flora have great importance, hence it is under protection. While a lot of the area is untouched and can be explored by hiking or mountaineering, there is also something for people who prefer a more leisurely activity: mud baths. At the Schwandalp Kneipp pool, you can take part in a refreshing water therapy.
Hiking Fürstein
How to get there
By public transport: Take the train to Sarnen. There is a regular service from most swiss towns. At Sarnen train stn change to the postauto #344. Get off at Langis. You will have to start your hike from here.
Parking: If you arrive by car you can park at Glaubenberg (coordinates: 46.893106, 8.107549). There are toilets here and restaurant Passhöchi Beizli. This is quite a big parking lot, but if there is no space you can also park at Langis (coordinates: 46.892722, 8.125793), which will add about 4 km total to your hike. Both parking area is free.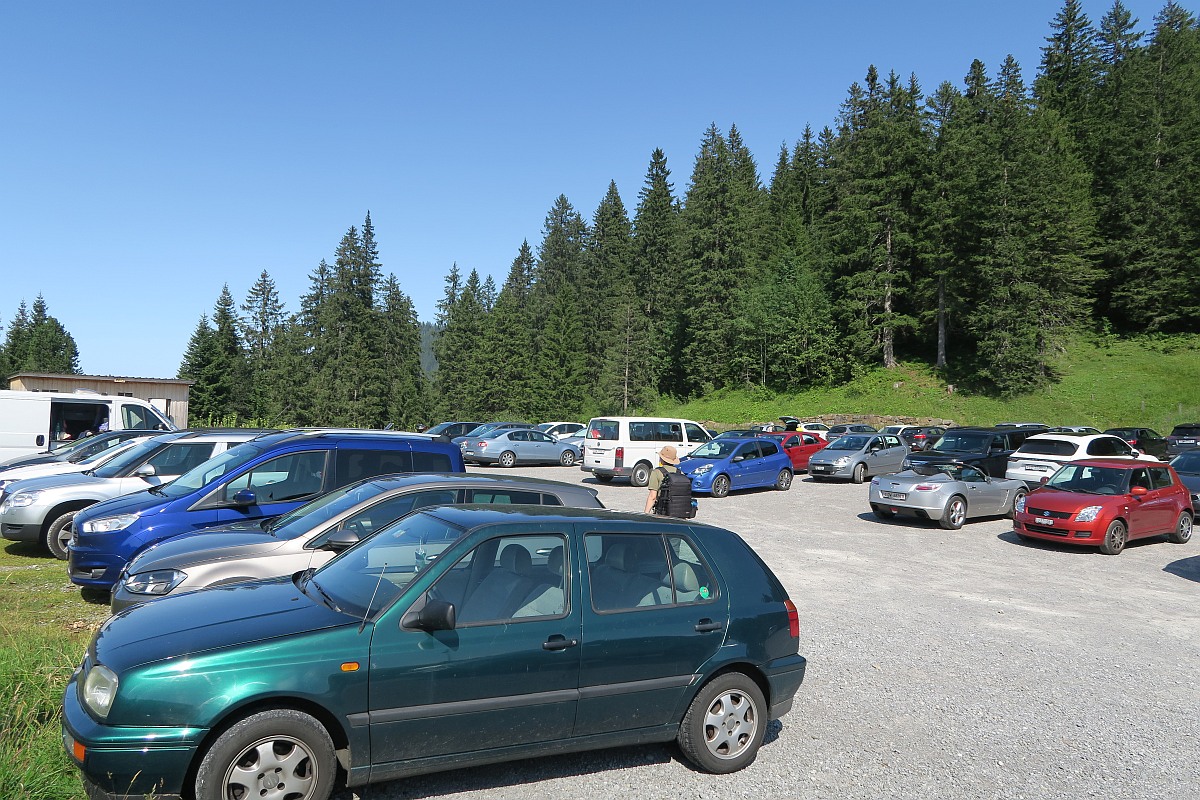 Fürstein Hike
We drove up from our accommodation in Sarnen to the Glaubenberg parking. The road was covered in clouds, and we had almost no visibility. We started to lose hope and considered cancelling the hike. However as we passed Langis parking lot, we arrived to glorious sunshine above the clouds. This was great, as it meant we witnessed an awesome cloud inversion. We parked our car at Glaubenberg parking around 10 am and set off on the Fürstein hike.
The trail was quite muddy, which I imagine is often like that considering this area has many moorlands. As we walked through some meadows, we passed some grazing swiss cow wearing bells and we had our first look at Rickhubel peak (1943 m). After a steep ascend we reached Sewenegg peak (1835 m). We got some nice views to the valley at the bottom, where we could spot Sewenseeli lake with the cute chapel. We could also see Fürstein (2040 m), our main destination of the hike. It looked quite far, but we were excited to continue.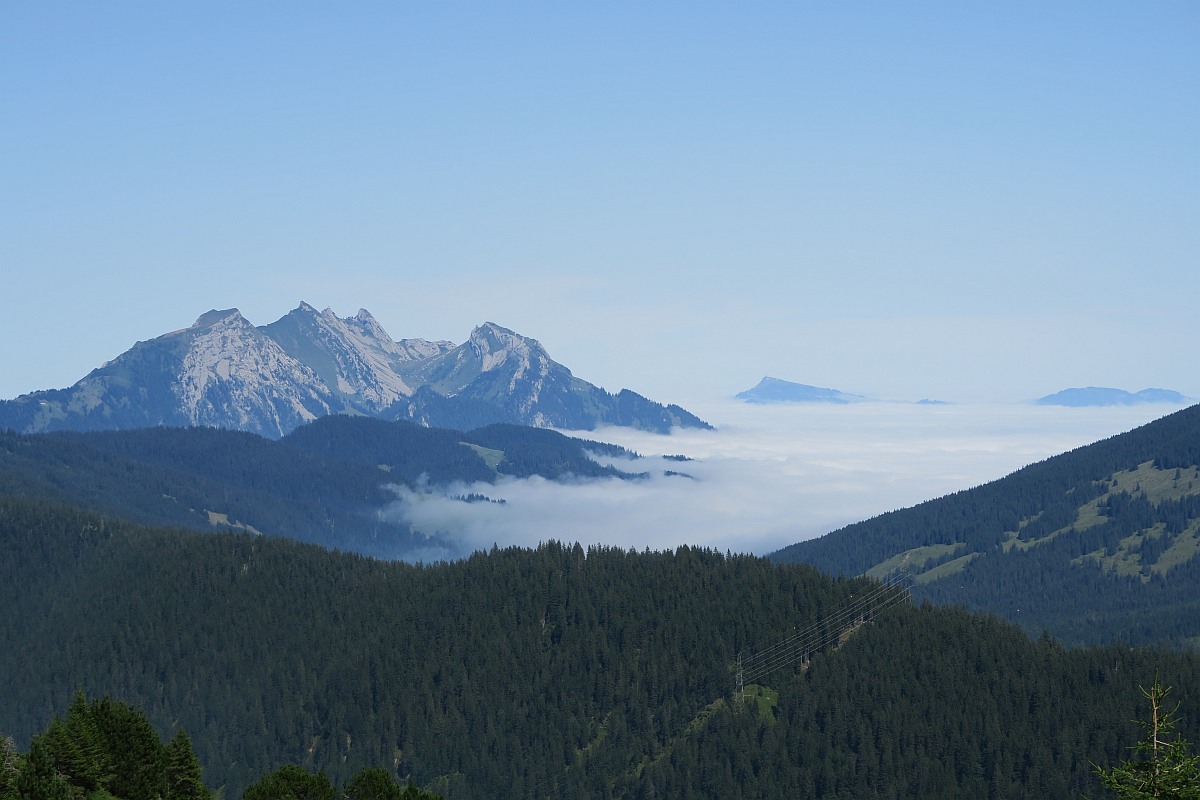 We walked along the ridge to Rickhubel. The views were really nice, especially with the cloud inversion: mountain peaks looked like little islands poking out of the "sea". At the top of Rickhubel, I had a look in the mountain logbook, which was filled with German and French names. I couldn't find any posts in English. This suggested to me, that this hike isn't very well known among tourists, but it's a big hit with the locals. In fact, we met many locals along the way, a lot of them were elderly people. It was great to see, they still lead an active lifestyle.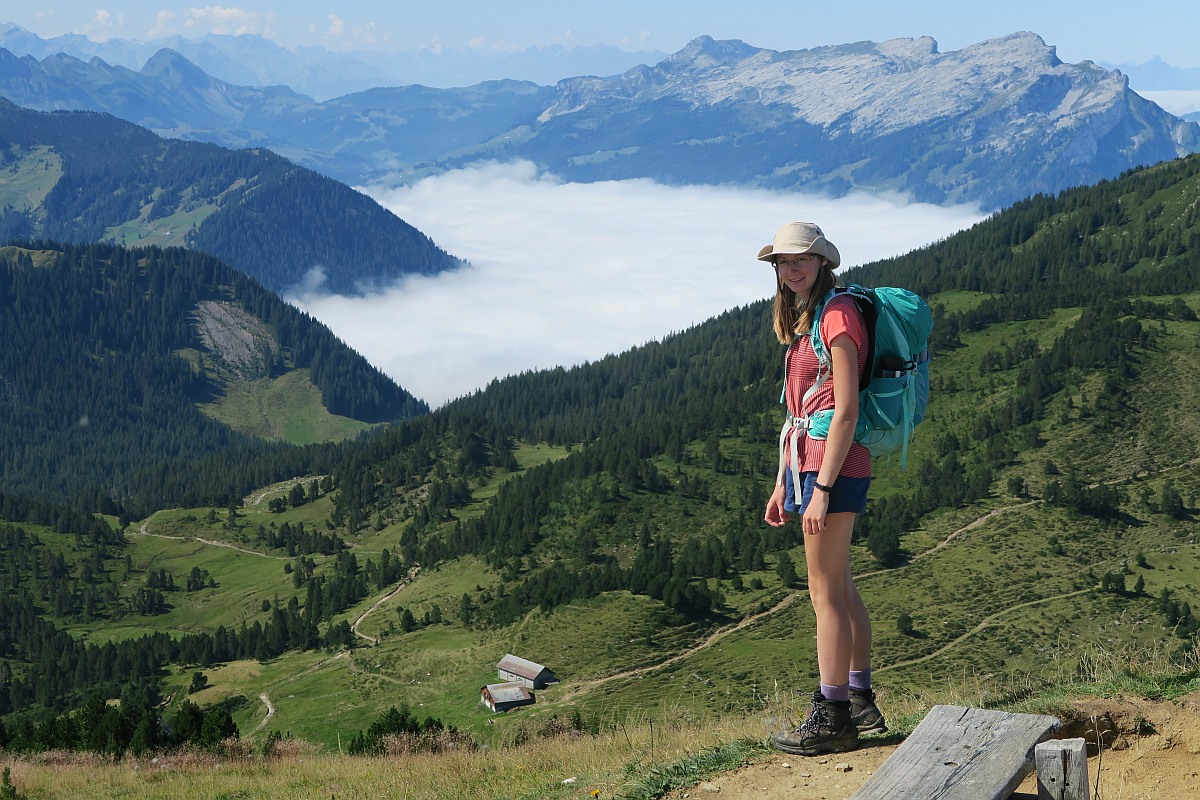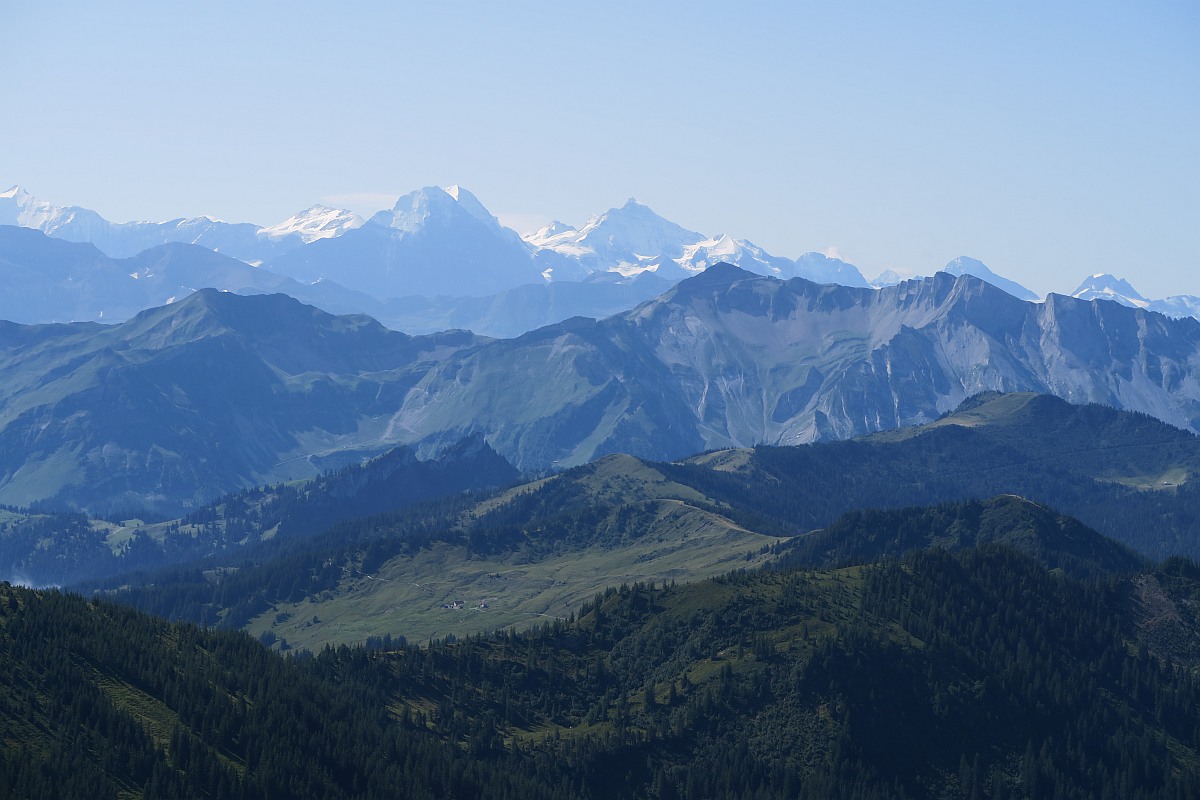 We continued our way to Fürstein, but it was coming up to lunchtime, so we decided to stop for a picnic in one of the wooded areas before the last big ascent.
When we finally reached Fürstein, we were very amazed by the 360 views. We could see the gorgeous natural beauty of the UNESCO Biosphere Entlebuch. Unfortunately, there were so many flies and bees at the top, that it was really difficult to enjoy the scenery for long. We talked to a local about this, who said it was probably because of the heavy rain a few days ago. Sadly, it was impossible to spend too long on the top, as we were being eaten alive. We took some photos and then started to descend.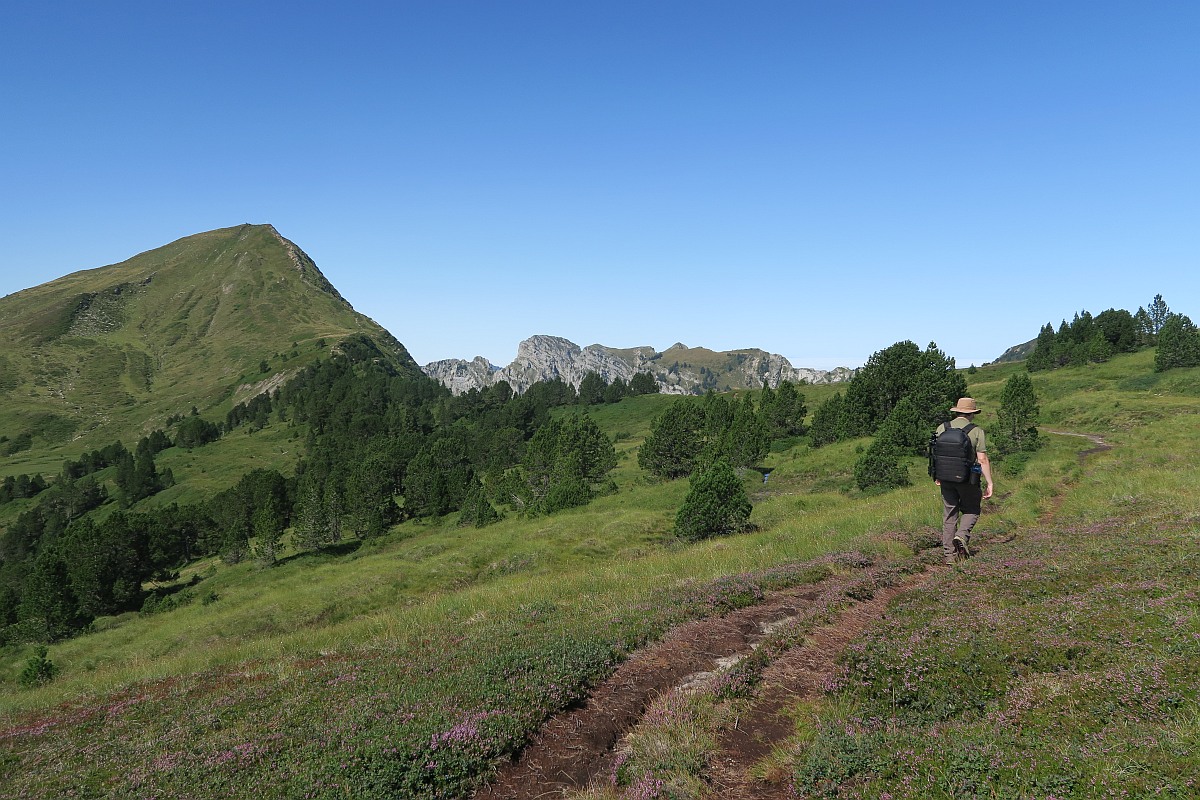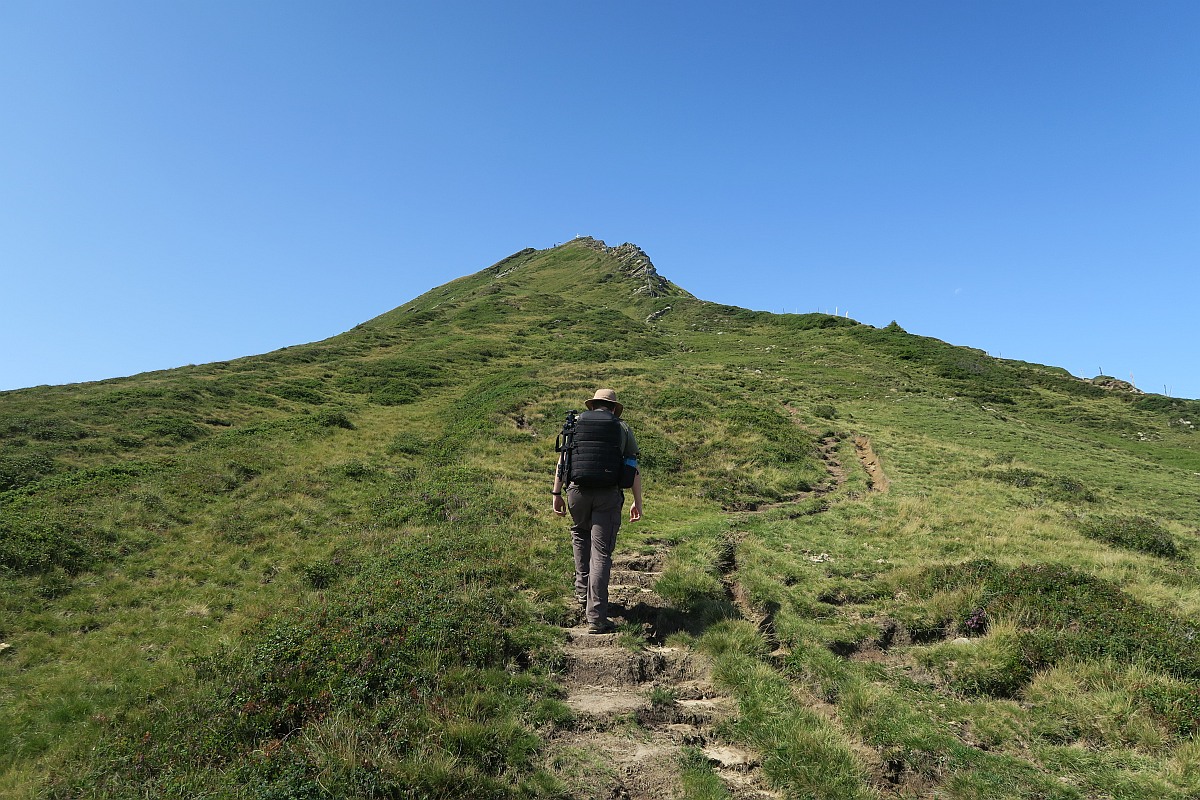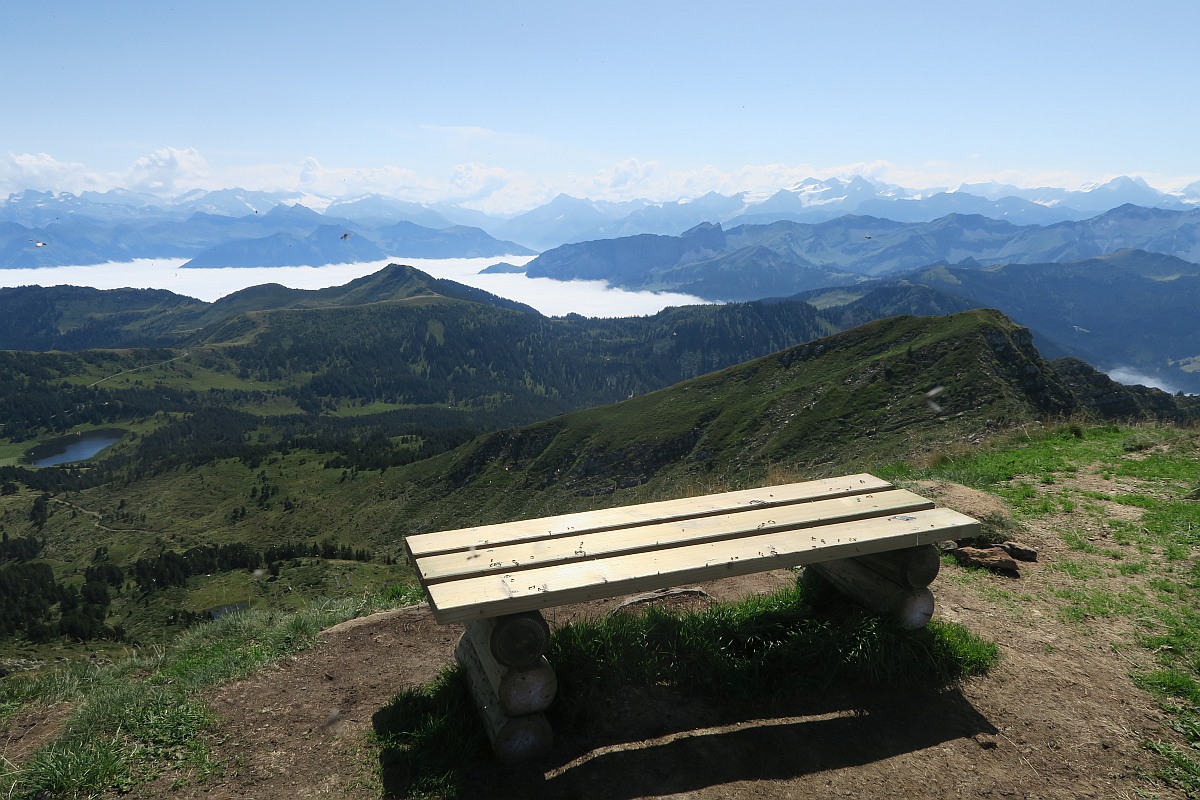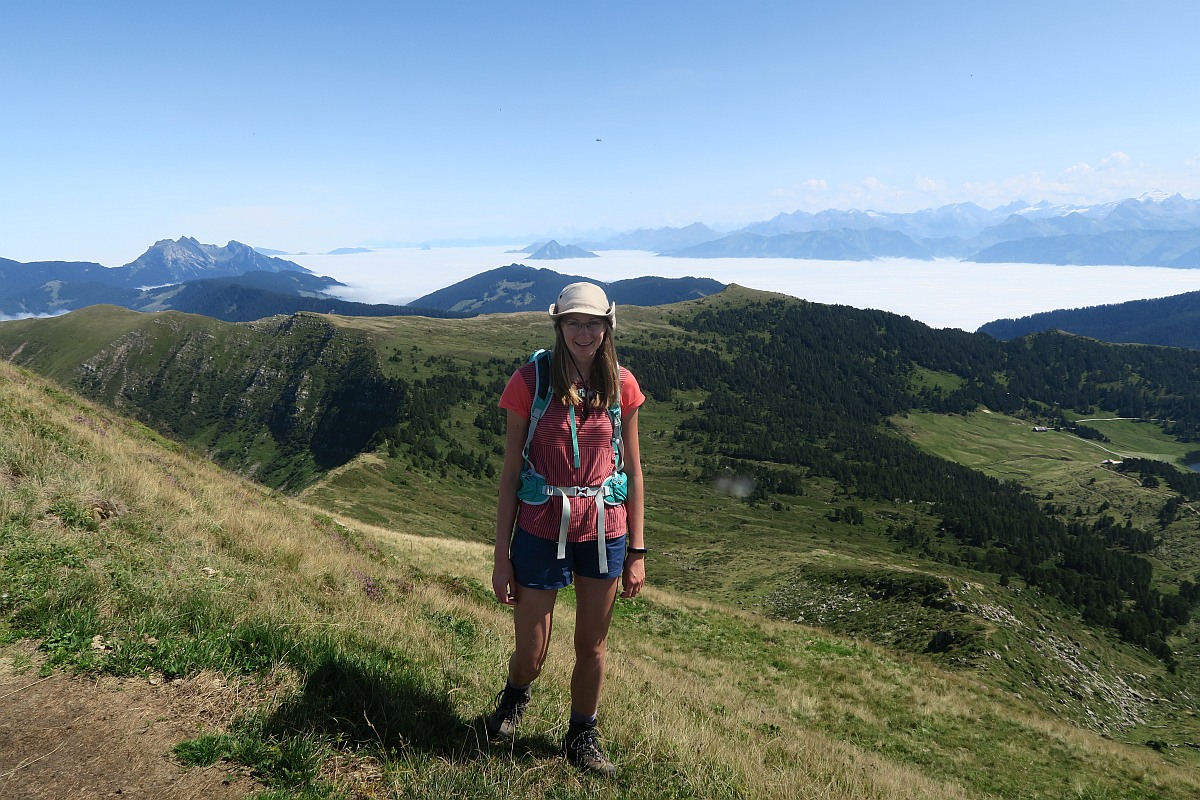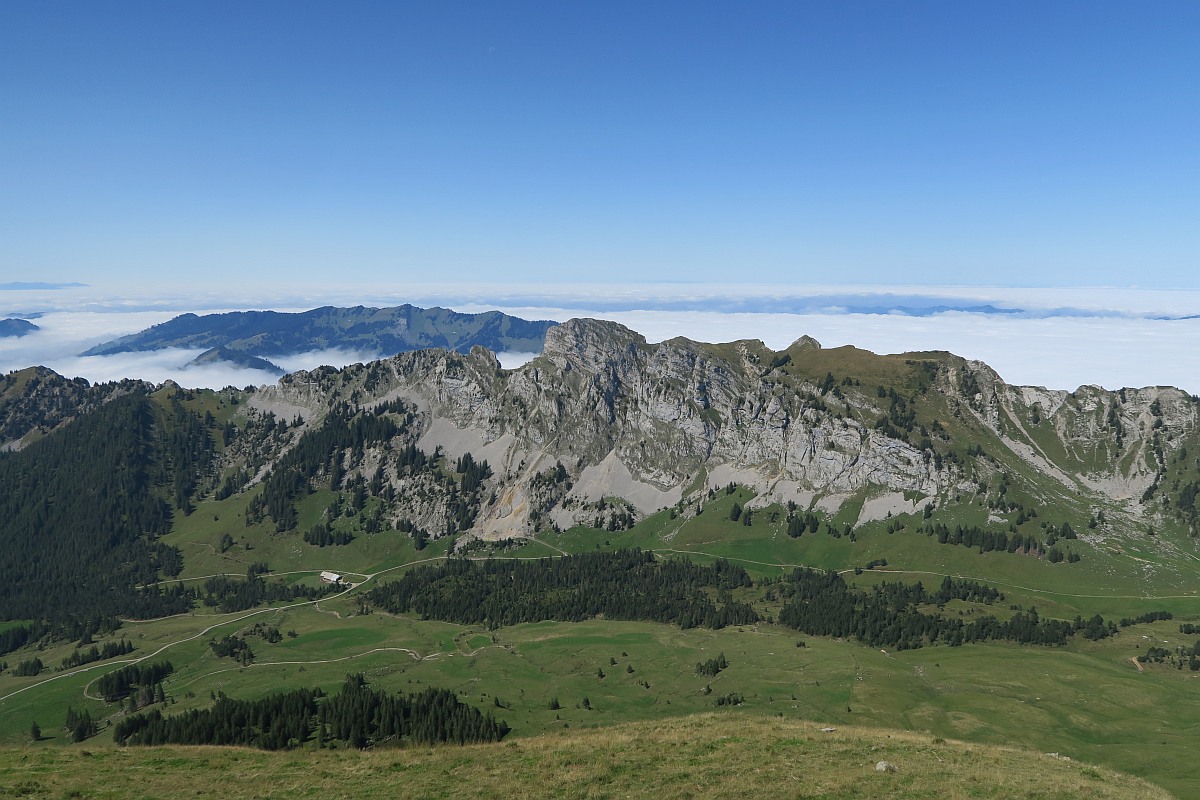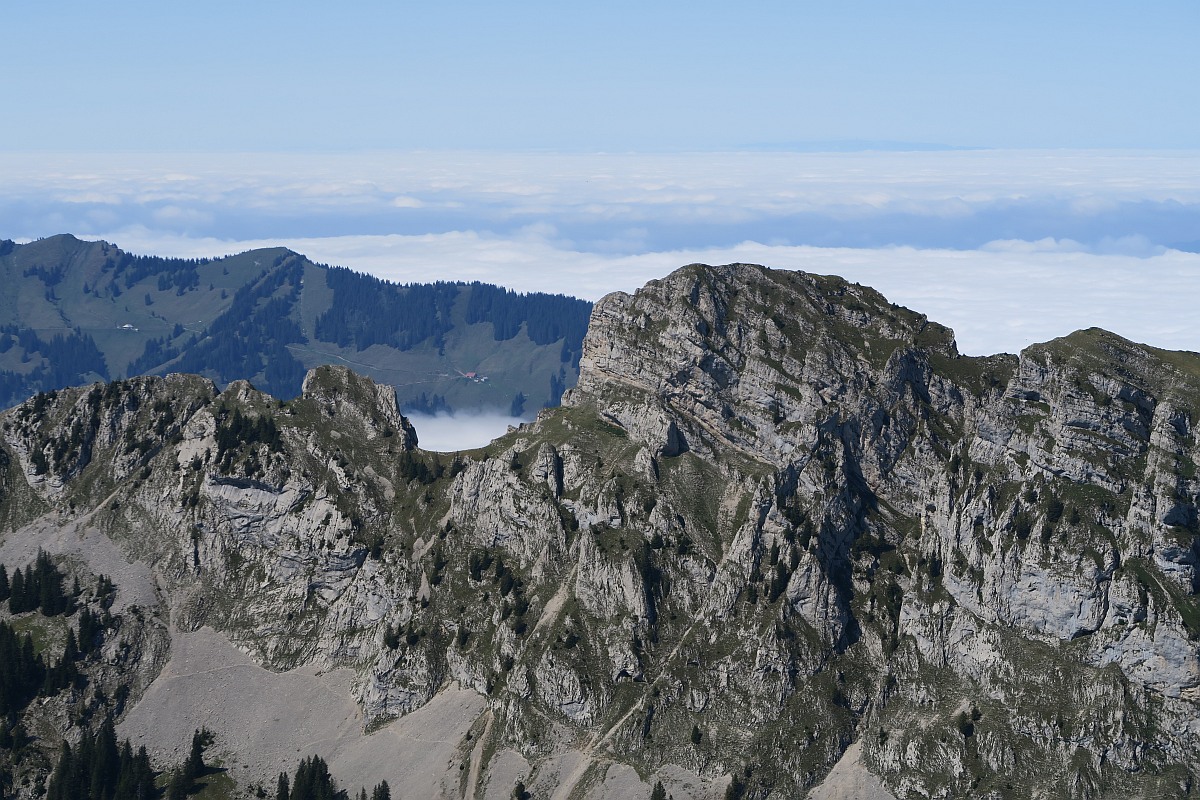 As we got further from the top, there were significantly fewer flies. We descended into the valley where the Sewenseeli lake with the chapel was. It was a nice spot for a snack break.
From here we had to climb again to the top of Sewenegg, but this ascend wasn't too strenuous. From Sewenegg we descended to the car park, the same way we hiked up.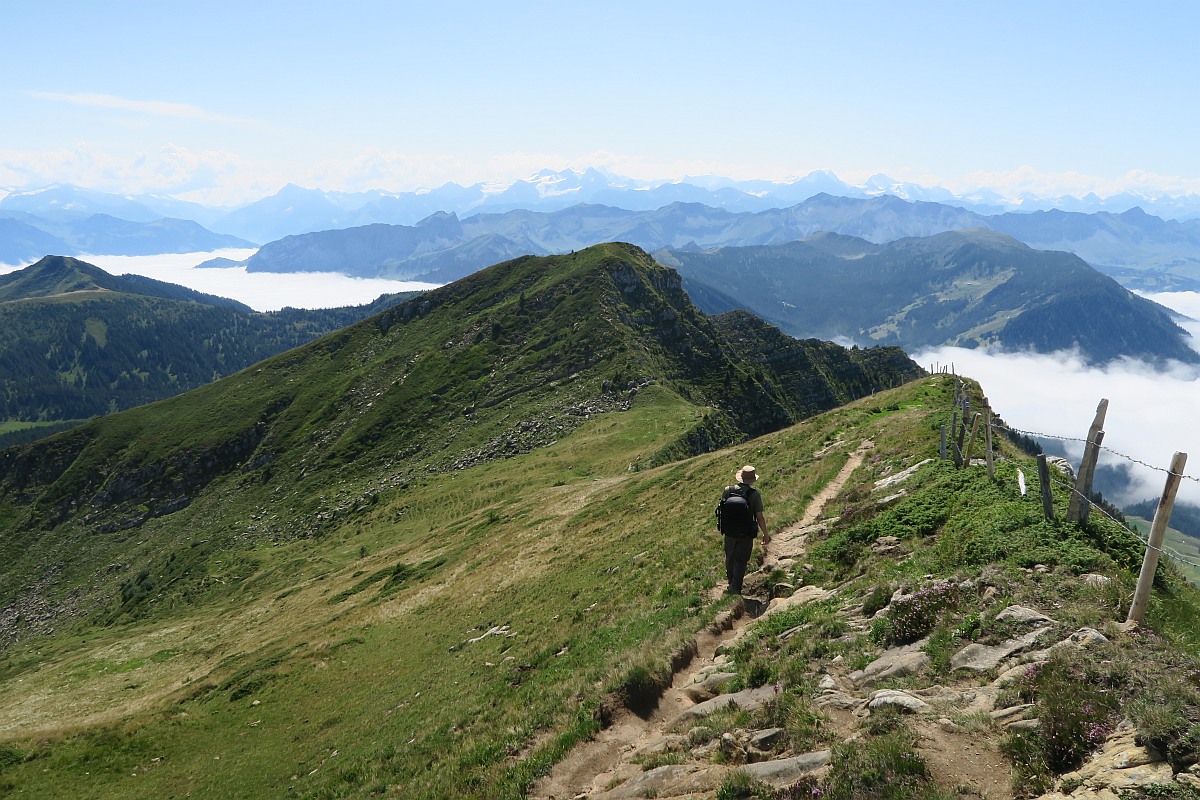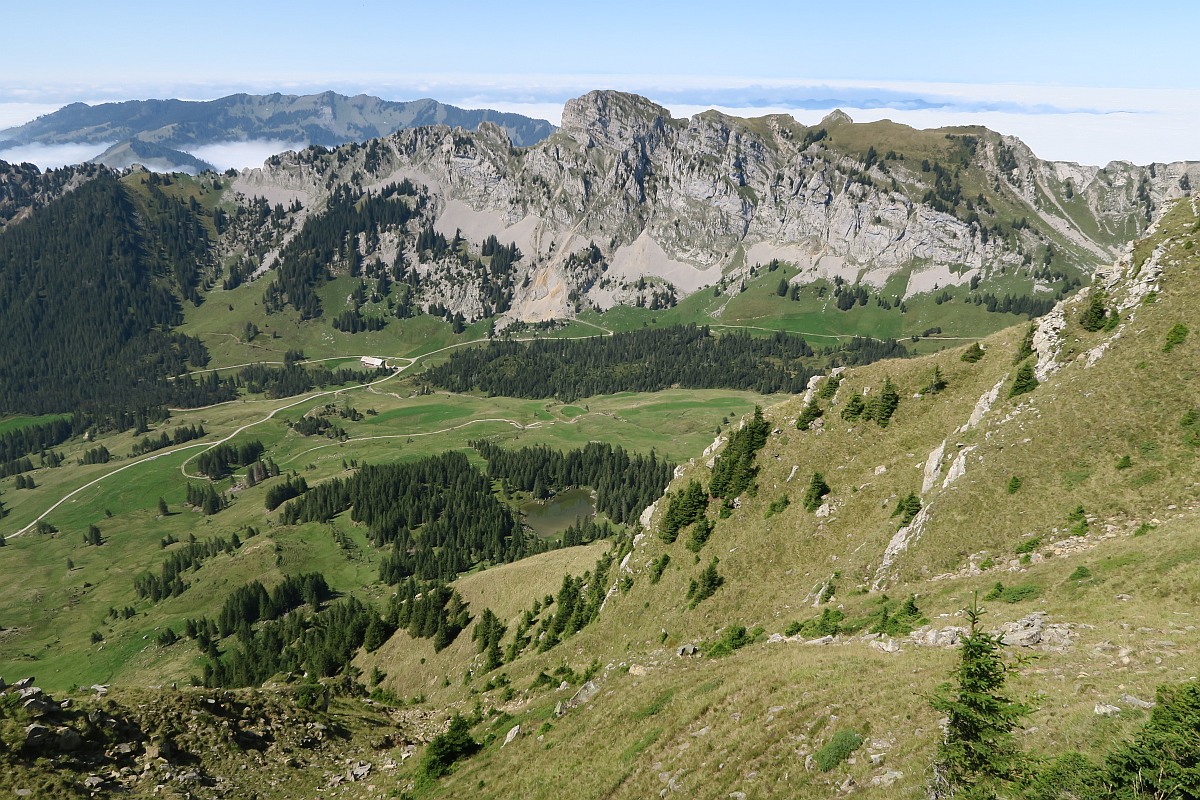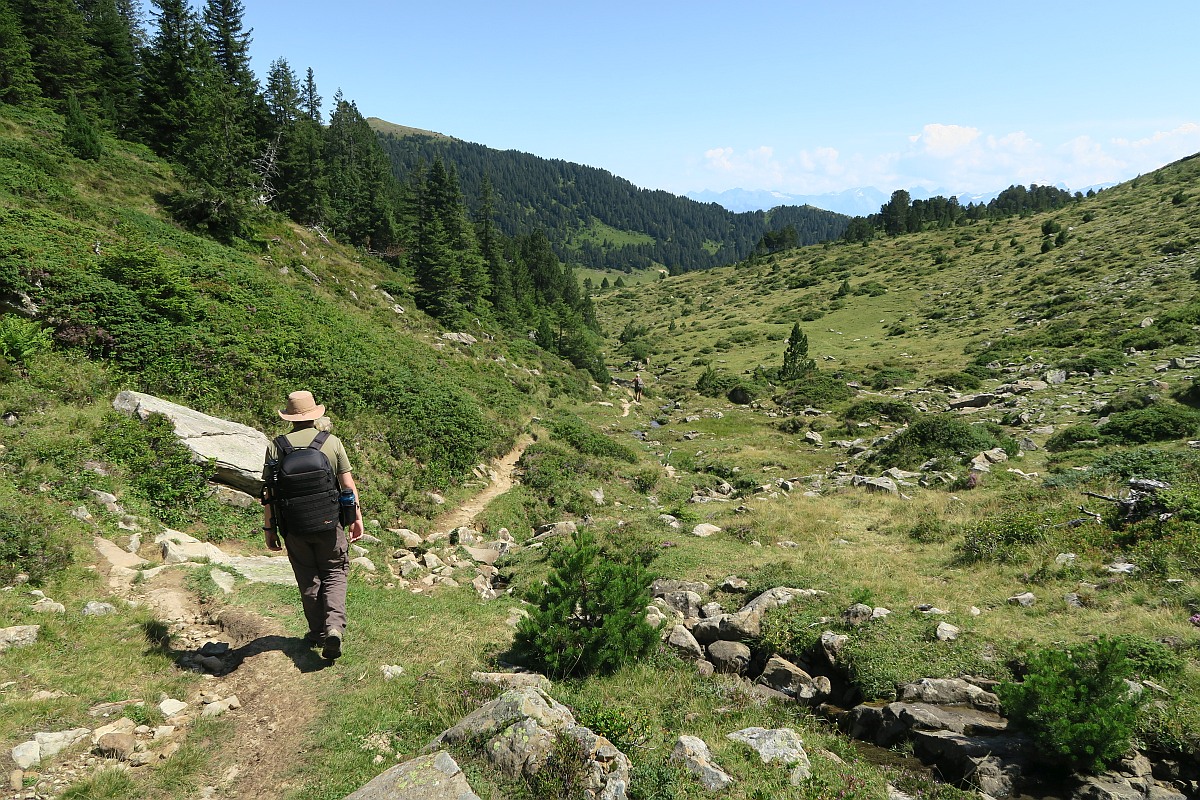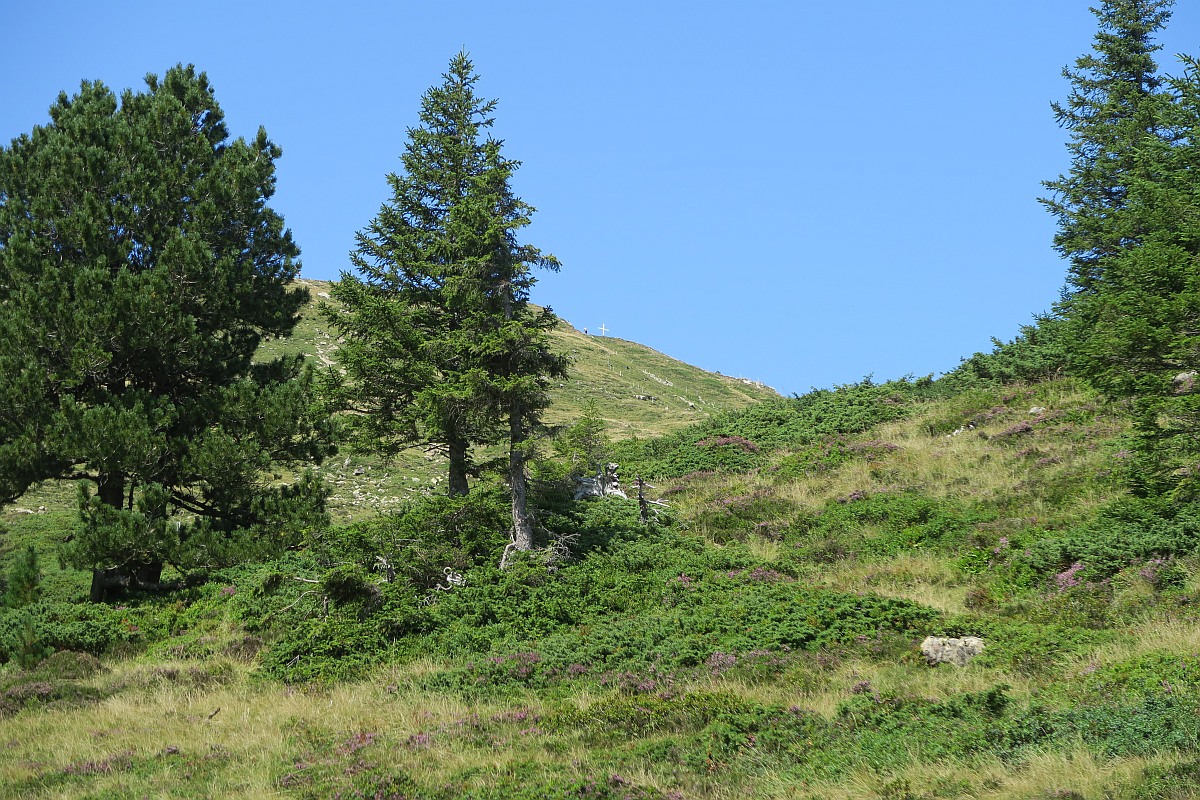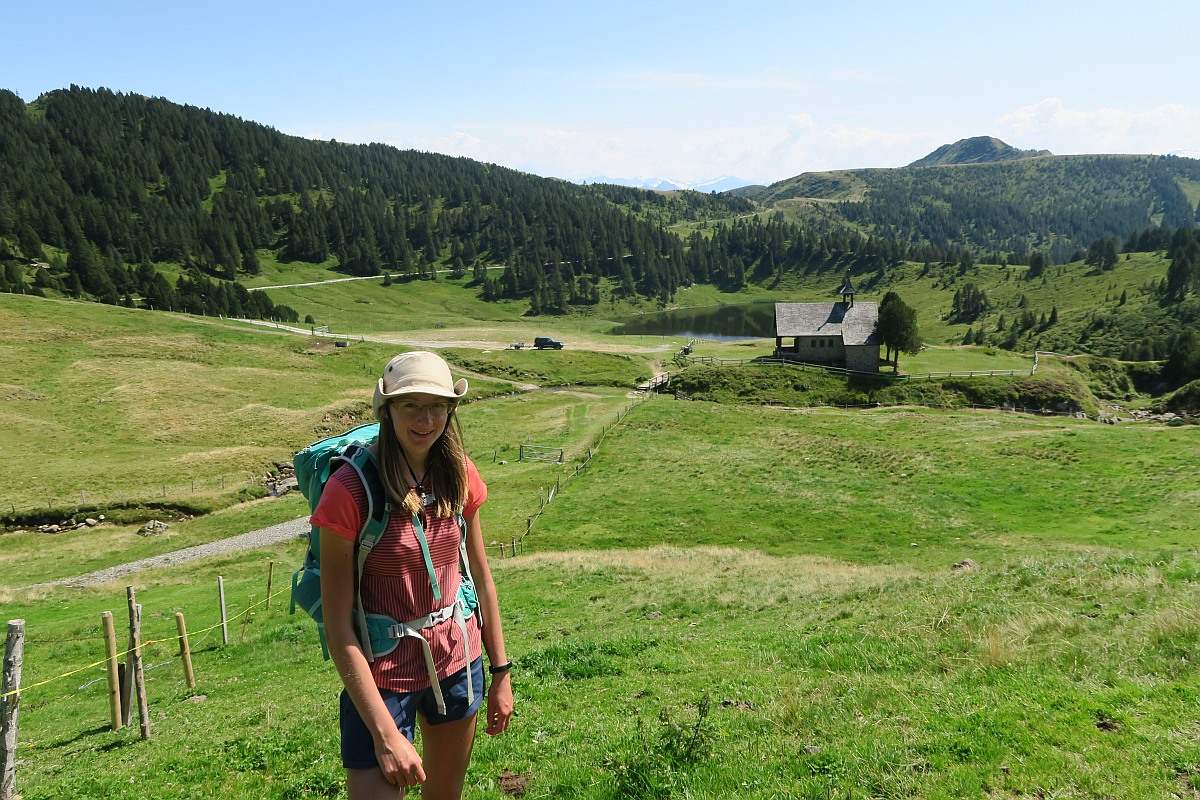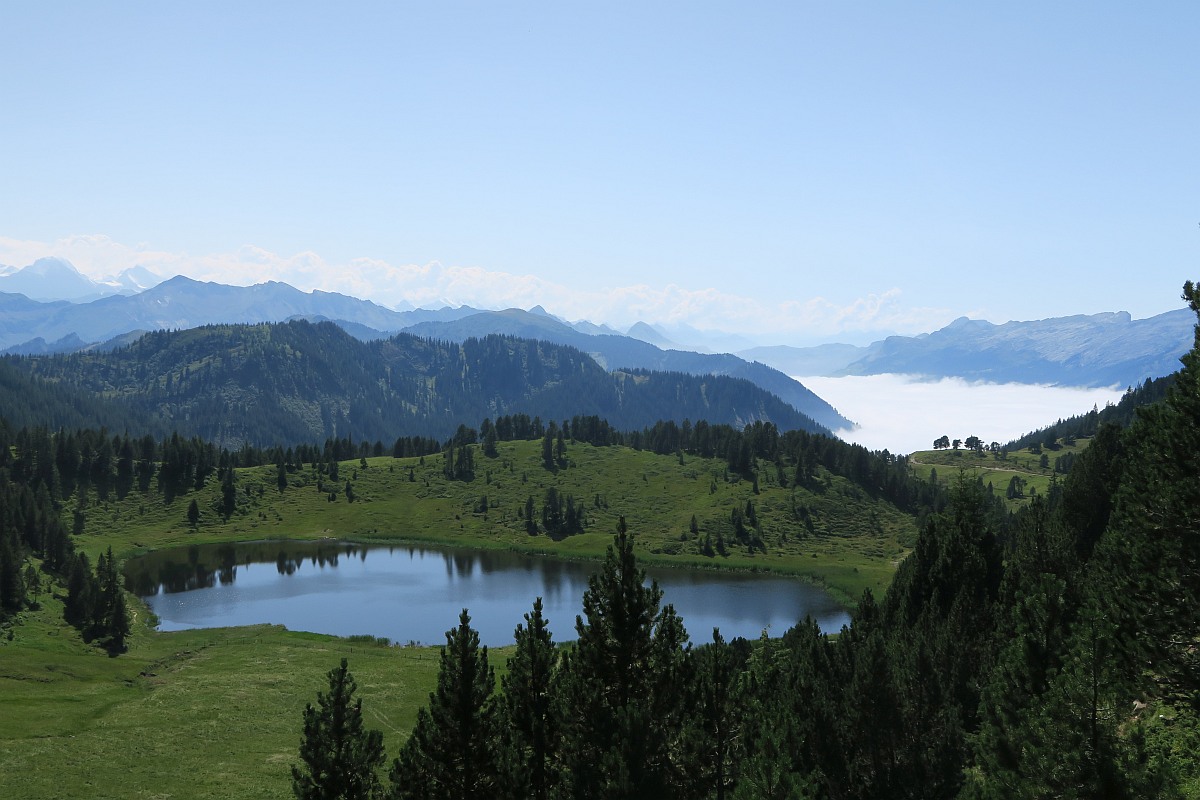 Duration: The circular hike is 9.5 km and takes about 3-5 hours. Elevation gain is 620 m.
Navigation: As always I used my AllTrails app on this hike. We saw some signposts along the way, but there weren't as many as on other hikes in Switzerland. You can also download my GPX files for your hike. 
Suitable for children: The trail is quite safe for children, as there aren't any particularly exposed or narrow sections. However this hike can be demanding as it is mostly uphill, so it depends on the child's fitness level if he/she can complete the whole Fürstein hike.
Did you like this post? Why not PIN it for later?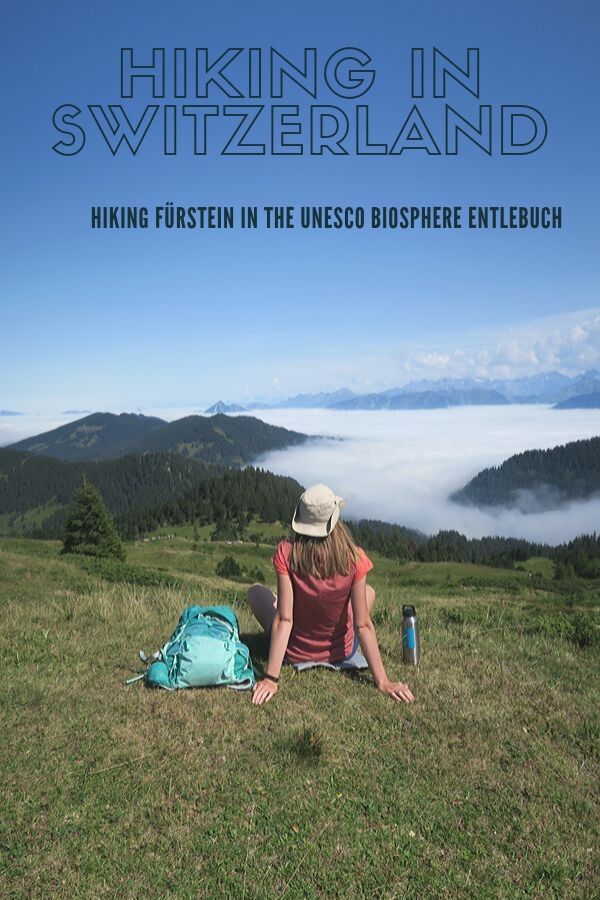 Enikő
Hey, I'm Enikő! I'm currently an au pair and I want to share my experiences with you. I've travelled a lot in the past years. I'm gonna teach you how to settle in to a new country and get free accommodation anywhere in the world. Circle Enikő on Google+!