Hiking Lord Hereford's Knob – A Brecon Beacons Walk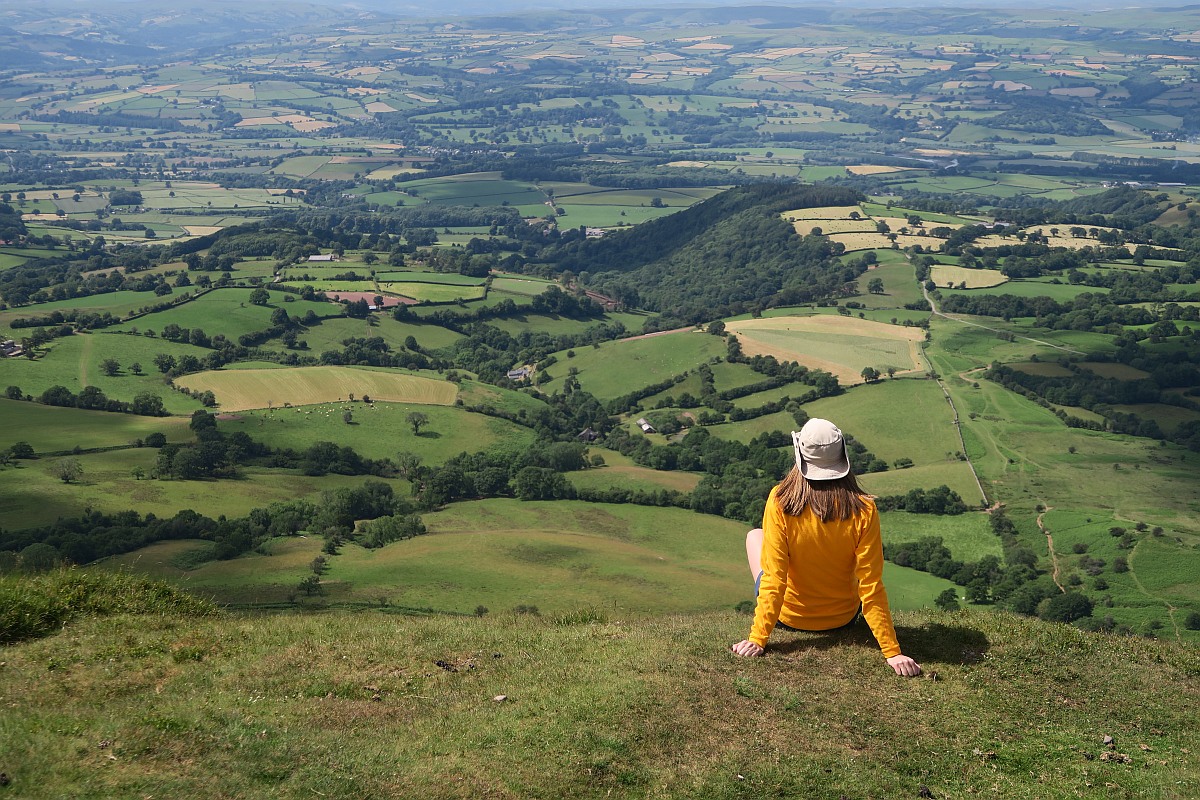 Before we embarked on our river Wye canoe trip we had a free day in the area. We decided to go on a Brecon Beacons walk. Twmpa or Lord Hereford's Knob seemed like a good spot, and not only because of the amusing name. It is located only a few km west of the border with England and was the most accessible peak for us on foot from our campsite in Glasbury. We were excited to go on a Brecon Beacons walk, as we have never been to this national park before.
Hiking Lord Hereford's Knob
How to get there
Public Transport:  Take the train to Hereford and then bus T14 to Hay-on-Wye or Glasbury Bridge.
Parking: If you are by car I suggest a different starting point for this hike. Glasbury only has limited parking, and those should be reserved for people going canoeing on the River Wye. Gospel Pass Car Park is the starting point for many Brecon Beacons walk. The Lord Hereford's Knob hike is shorter distance form here than from Glasbury. Hay-on-Wye is a bigger town with a huge car park, so alternatively you can also start from there if you want a longer walk. 
Lord Hereford's Knob Hike
We started our hike from the River Wye Campsite in Glasbury. We crossed the bridge over the river. It was a nice, sunny day, and the river was full of life. Lots of canoeists were getting ready for their adventure, and we got excited as the following day we were also going to embark on our 4-day canoe trip.
After the bridge, we turned right and then straight left. After the road bend, we turned left and we slowly left the town behind us. On this narrow country road, there were only a few cottages, but soon the hiking trail began. There was a public footpath marker to the right. We walked through a couple of pine forests. On this warm summer day, it felt very refreshing walking in the forest. Then as we exited the woodland we arrived at a big wheat field, which was a great opportunity to take some photos.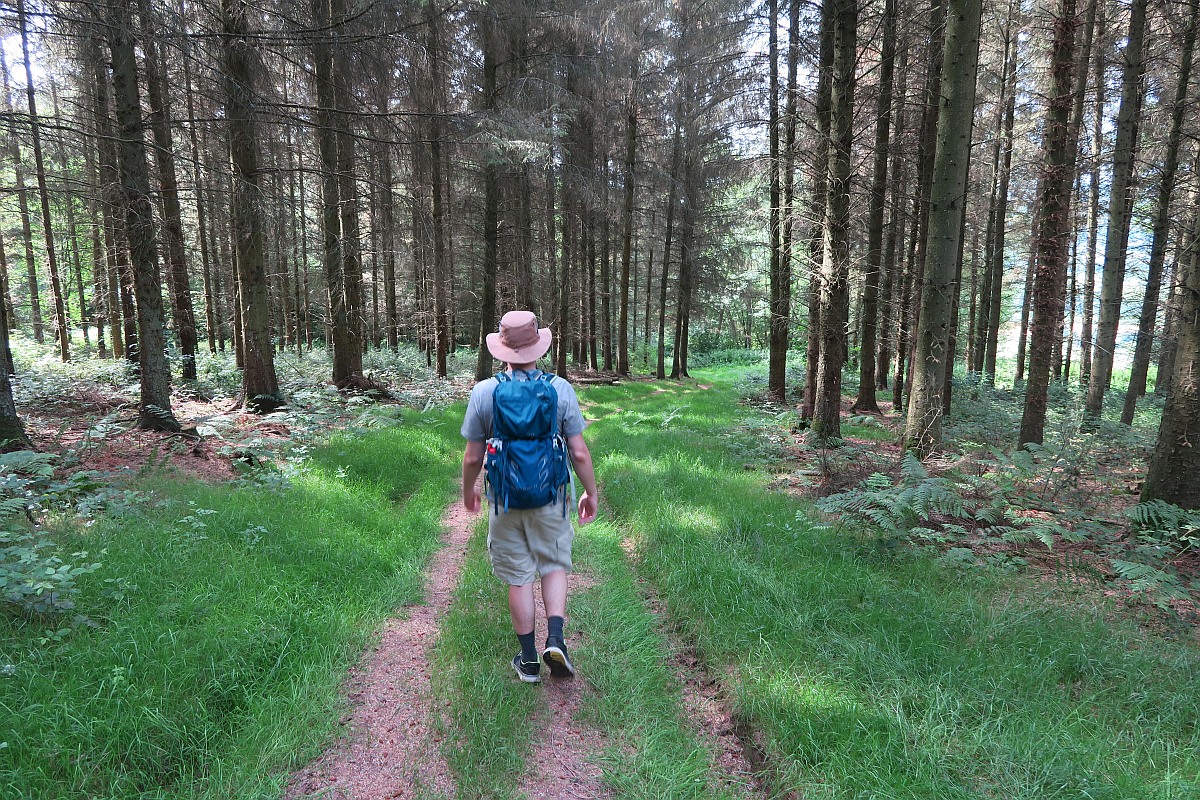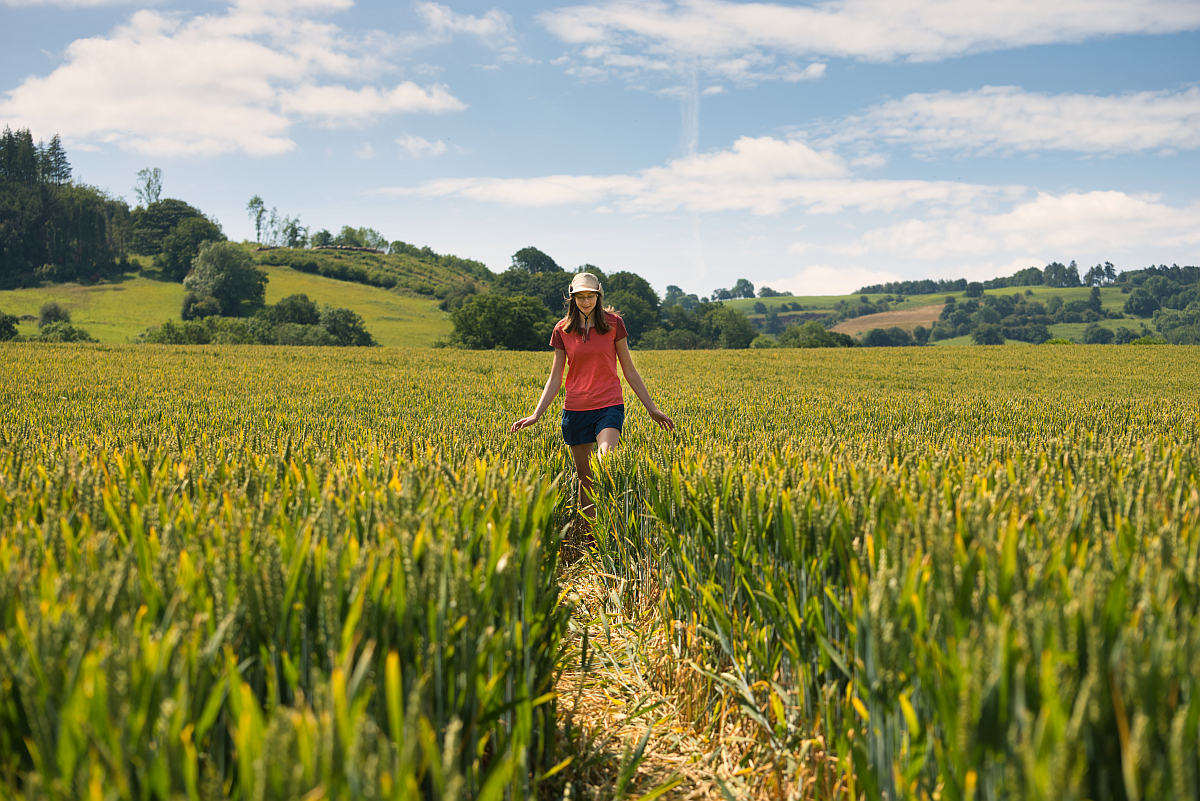 We then had to walk through the field, until we reached a country road. We turned left here and walked on the road until we reached Tregoyd Farm. They organise many outdoor activities here for children, so it is a popular place for school trips. We walked through the farm and then turned right. This road lead through a partridge farm. There were loads of them, so we took this opportunity to stop and take some pictures of them. After the farm, the road started to ascent in the forest. This was the first steep ascent on the hike, but it didn't last for too long. It was around lunchtime, so we found a comfortable spot under a tree and had our sandwiches. 
As soon as we exited the forest we had Lord Hereford's Knob ahead of us. We could see some horse riders on the top. They were the first people we saw on the whole hike. The trail towards the mountain was very scenic with streams running next to us and many sheep saying hi.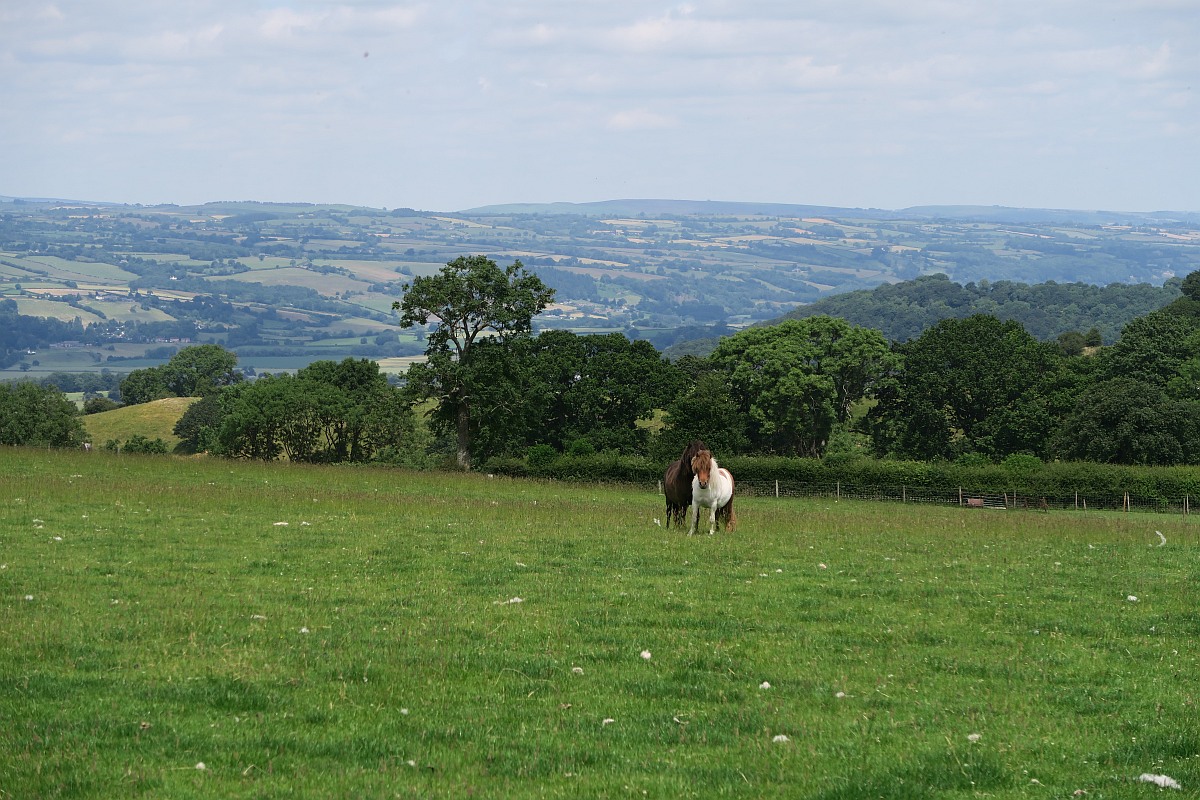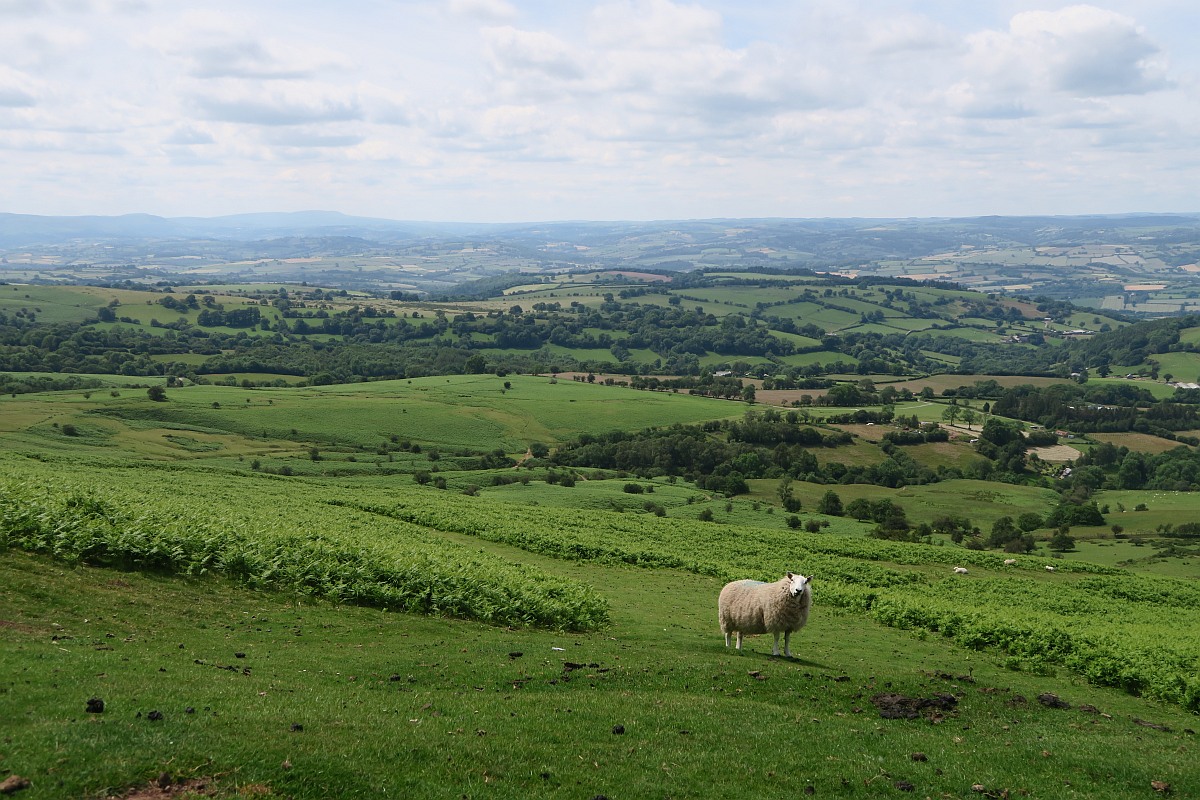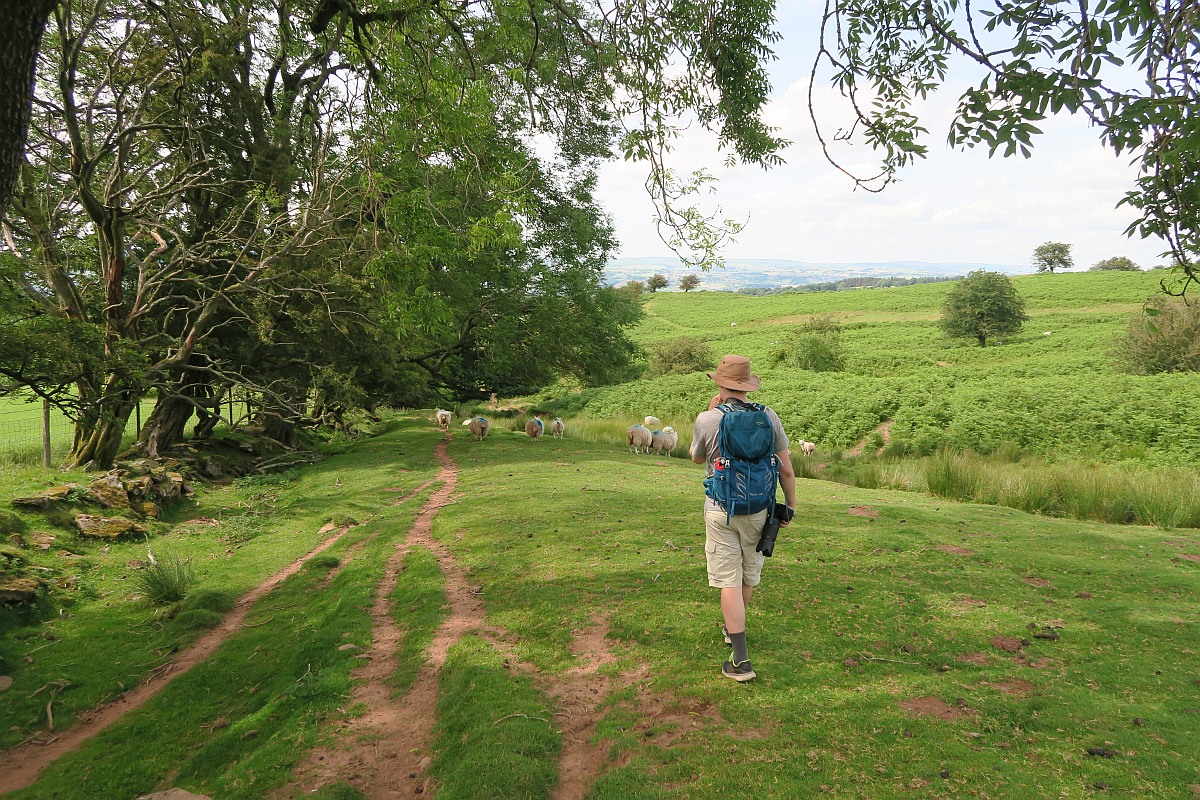 The last ascent to the top was a bit tiring, but the views were certainly making up for it. We soon reached the 690 m (2,260 ft) summit. There was another small group, who probably walked from Gospel Pass Car Park. The scenery was stunning with gorgeous views over the Brecon Beacons National Park on one side and the Herefordshire countryside on the other. We sat there for a while, just relaxing and then took the same route back to Glasbury.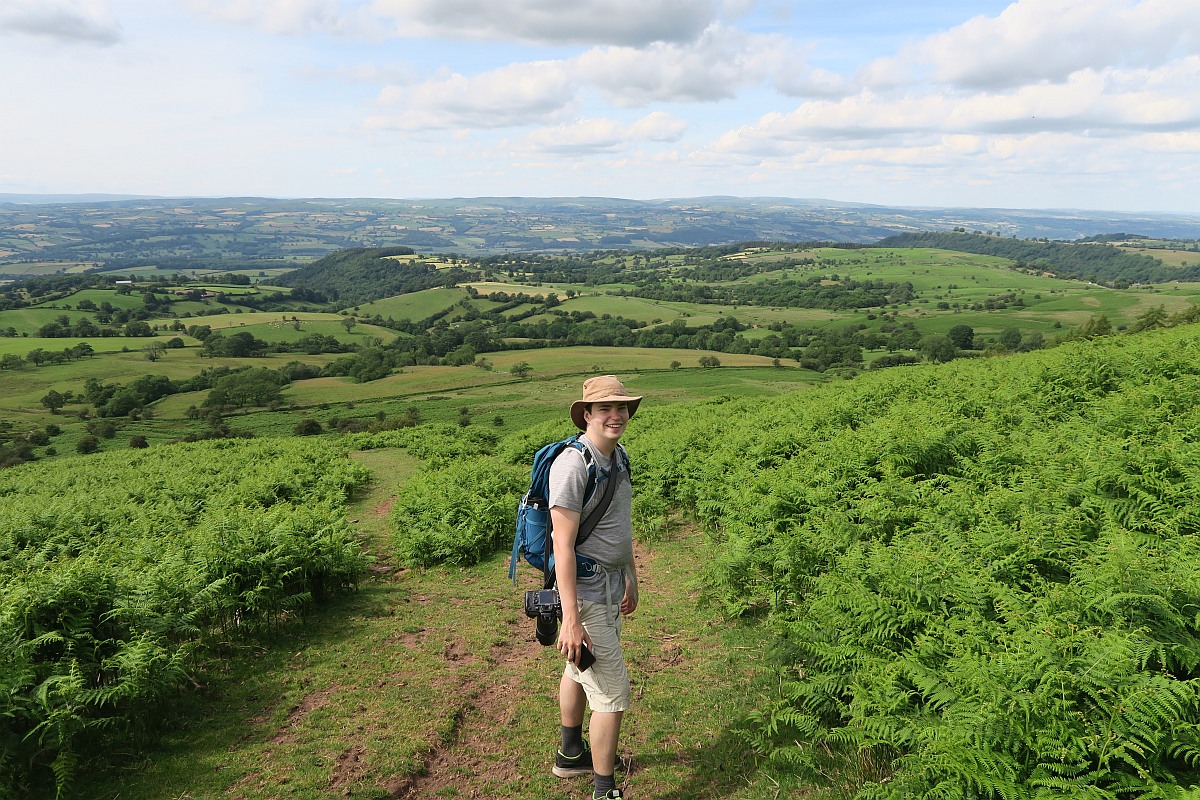 Duration
The return hike from Glasbury to Lord Hereford's Knob is 21 km with 596 m elevation gain. This hike took us 7,5 hours including photo, snack and lunch breaks. The hike from Gospel Pass Car Park is shorter.
Difficulty
This hike is moderate. There aren't any really strenuous bits. No scrambling is needed. The trail isn't exposed either. It is not a flat walk and the distance is quite far, but with average physical fitness, it can be done.
To make the hike easier you can start from Gospel Pass Car Park.
Did you like this post? Why not PIN it for later?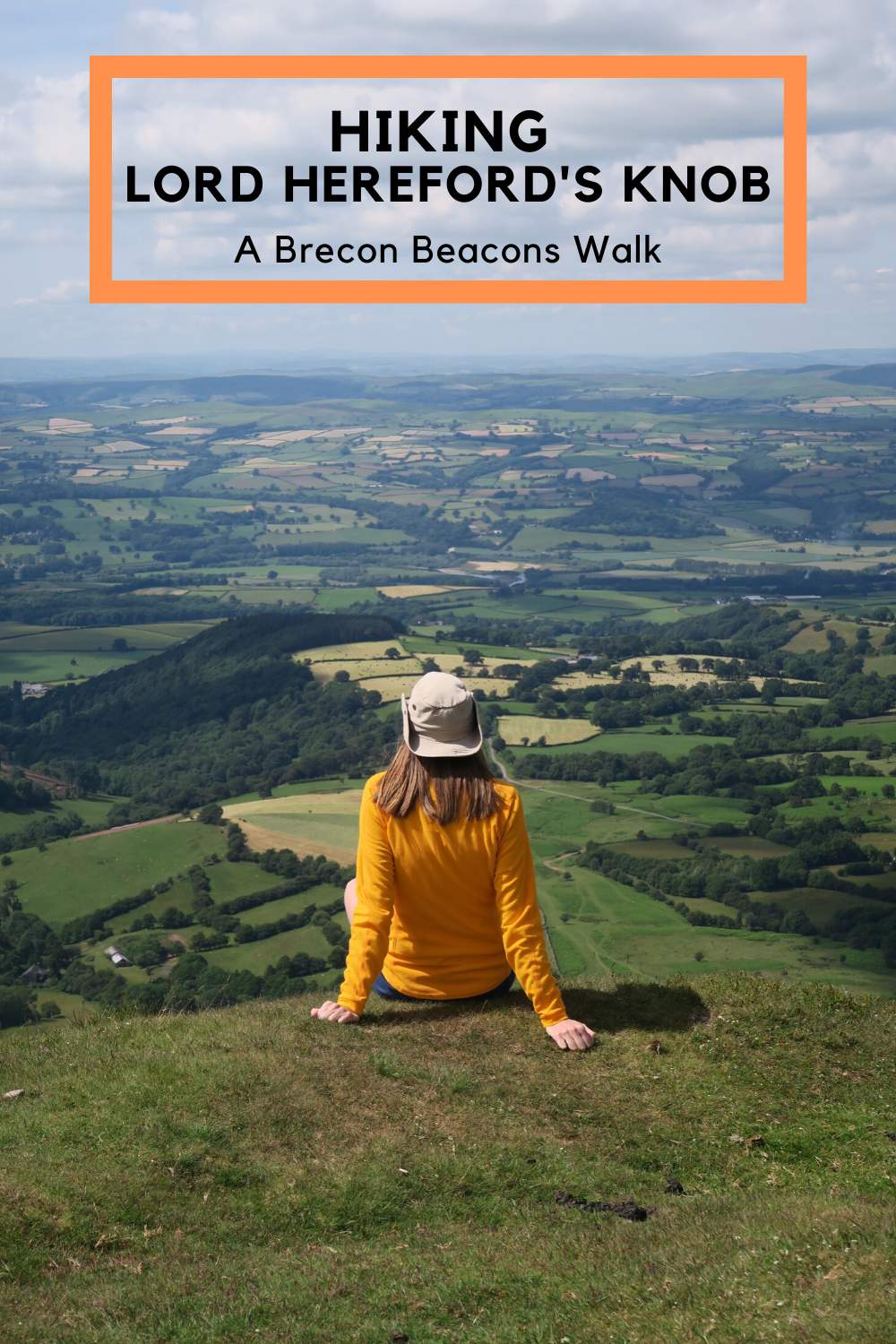 Enikő
Hey, I'm Enikő! I'm currently an au pair and I want to share my experiences with you. I've travelled a lot in the past years. I'm gonna teach you how to settle in to a new country and get free accommodation anywhere in the world. Circle Enikő on Google+!