During our holiday in Cornwall, we went on lots of coastal walks and explored beautiful beaches. The Lizard to Kynance Cove Walk we did was gorgeous, but a little busy. If you want a less known beach, then Harbour Cove and Hawker's Cove, Padstow could be good options. Sailing is another great way to discover hidden beaches, so you can find a boat hire in Cornwall and then explore the area that way.
Hawker's Cove to Padstow Walk
We hiked a short section of the South West Coast Path from Hawker's Cove to Padstow. This 2-mile walk can be done in about 40 minutes, but of course, we took longer than that, as we stopped for pictures several times and enjoyed the beach.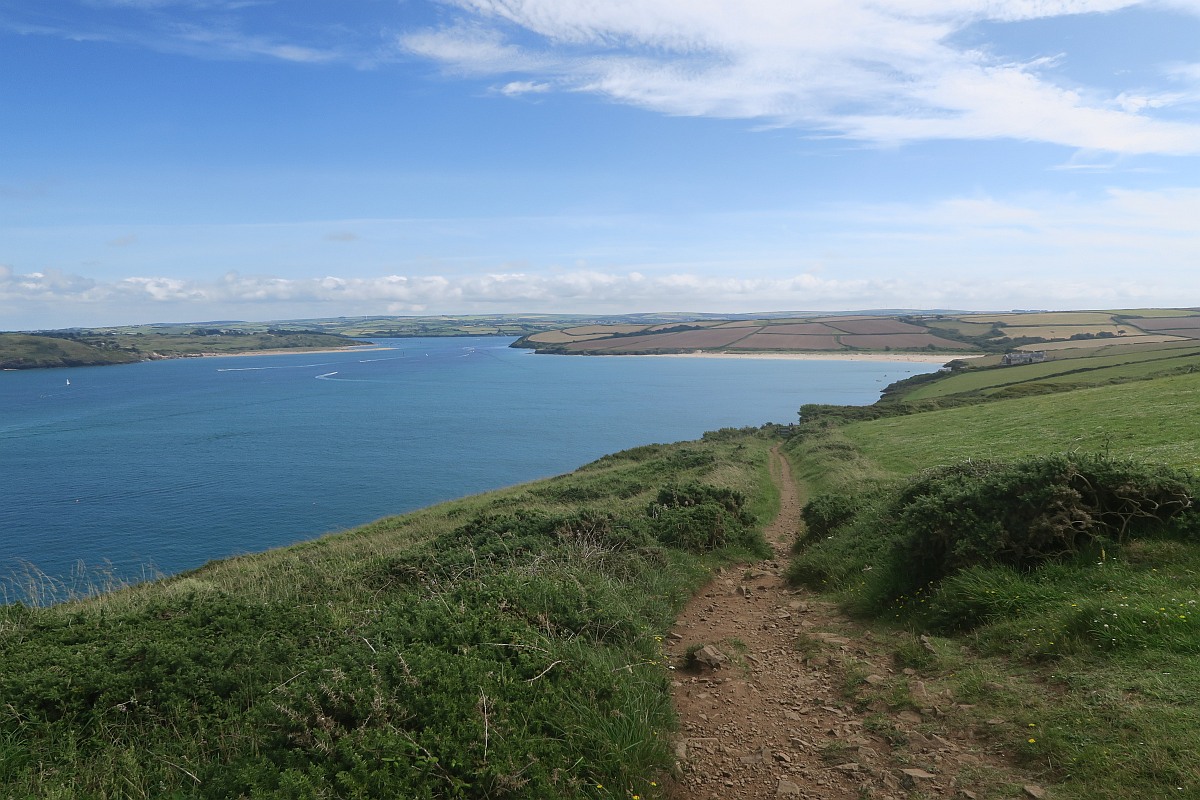 Hawker's Cove, Padstow
Hawker's Cove is a stunning corner of Cornwall on the River Camel Estuary. This sheltered beach consists of coastguard cottages, a tea room and the old Padstow lifeboat station with a slipway. In 1967 the lifeboat station was moved a few miles down the coast to Trevose Head.
Due to its lack of facilities and difficult access, this beach never really gets crowded. At low tide, the sandy beach goes on for over a mile and joins up with Harbour Cove. The golden sands look across to Daymer Bay. This is where you can experience unspoilt beautiful England. 
During high tide, the beach is cut off from Harbour Cove and creates a very different atmosphere, which perhaps attracts the more adventurous holidaymakers. Only a small patch of sand is visible. The sides in front of the cottages are rocky, which create a good spot for sunbathing.
Hawker's Cove Parking: There is a small parking area only a few minutes away from the beach. Arrive early to secure a spot. Alternatively, you can park in Padstow and walk to Hawker's Cove. 
Facilities at Hawker's Cove: There are no toilets or other public facilities nearby apart from the Rest A While Tea Garden. They are open from Easter until October. The tea house is located behind one of the coastguard cottages. They serve cream teas, cakes, sandwiches and other refreshments. There is no indoor seating, but the views from the outside decking are really gorgeous. 
Harbour Cove, Padstow
If you walk further up from Hawker's Cove you will reach another hidden gem called Harbour Cove. The best feature of this beach is the beautiful expanse of white sands. There are no facilities here, just pure, unspoilt beach and lush water. The beach is sheltered from the wind thanks to the sand dunes at the back. This makes it ideal for families with small children, as you can rarely see any big waves here. It is also really nice and shallow most of the time. In fact, the infamous Doom Bar is located here. It is a huge sandbar at the mouth of the estuary of the River Camel. Over 600 ships wrecked here since records began in the early 1800s. 
Harbour Cove is dog friendly throughout the year, so it is a great place to come if you are a pet owner. 
Despite being so close to the hectic Padstow, this beach is relatively quiet. This is probably because you need to be reasonably active to get here.
Harbour Cove Parking: The closest facilities are in Padstow or the tea room at Hawker's Cove.
Facilities at Harbour Cove: Parking is scarce at Hawker's Cove and the walk from Padstow is about 1.5 mile.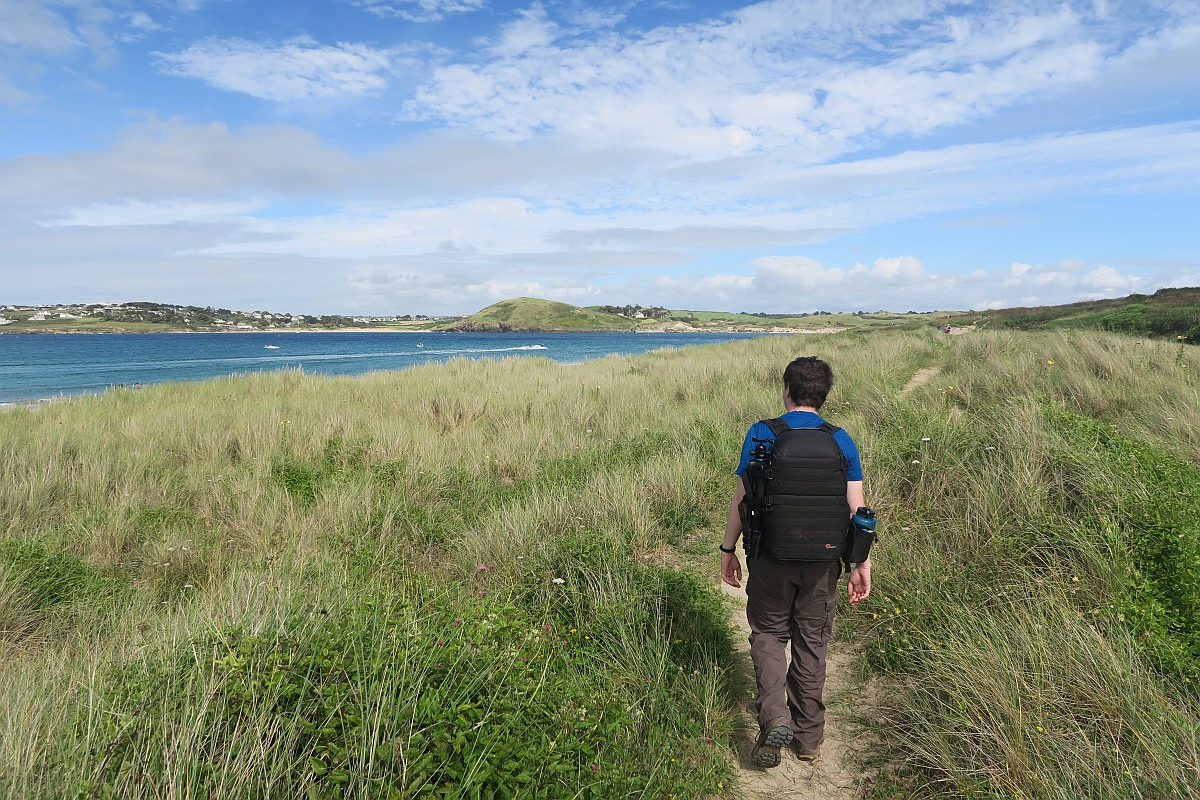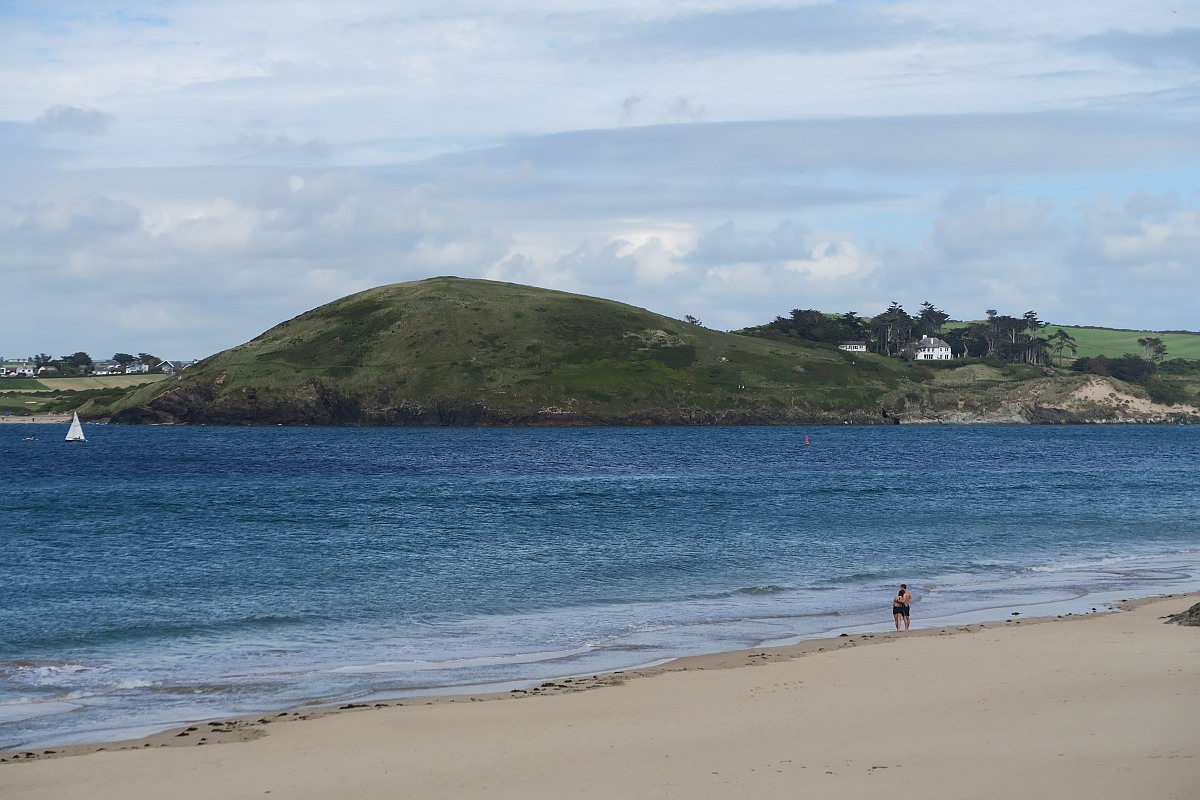 St George's Cove Padstow
Padstow's closest beach is St George's Cove. The beach gets its name from the ancient holy well located in the lush vegetation behind the beach. It is just over half a mile from Padstow Harbour. Because of its close proximity to the town it is much busier than Hawker's Cove or Harbour Cove. Especially at high tide the beach can feel quite crowded. However, on a full low tide it is possible to walk along the sand to Harbour Cove and beyond Hawkers Cove and it feels more peaceful. There is a seasonal dog ban on this beach.
Parking at St George's Cove: The best option is to leave the car at Padstow Harbour car park and walk along the coastal path to the beach.
Facilities at St George's Cove: There are no facilities at this beach. You can find toilets, cafes and shops in Padstow.
Padstow
As we got closer and closer to Padstow the trail became busier. The scenery on the other side of the river was really scenic and I had to stop several times to take photos before we arrived to Padstow. This charming fishing town is a popular destination in Cornwall. It is an ideal place for foodies. They can try Cornish pasties or fish and chips in the famous Rick Stein's Deli. The National Lobster Hatchery is also worth a visit. But if you are looking for a more active holiday, then you can go on the scenic Camel trail, which is a nice easy bike trail. Padstow also offers some fun boat tours, so you won't be bored in this area! We also saw many people paddling in their inflatable kayaks and it made us want to return for a kayaking trip.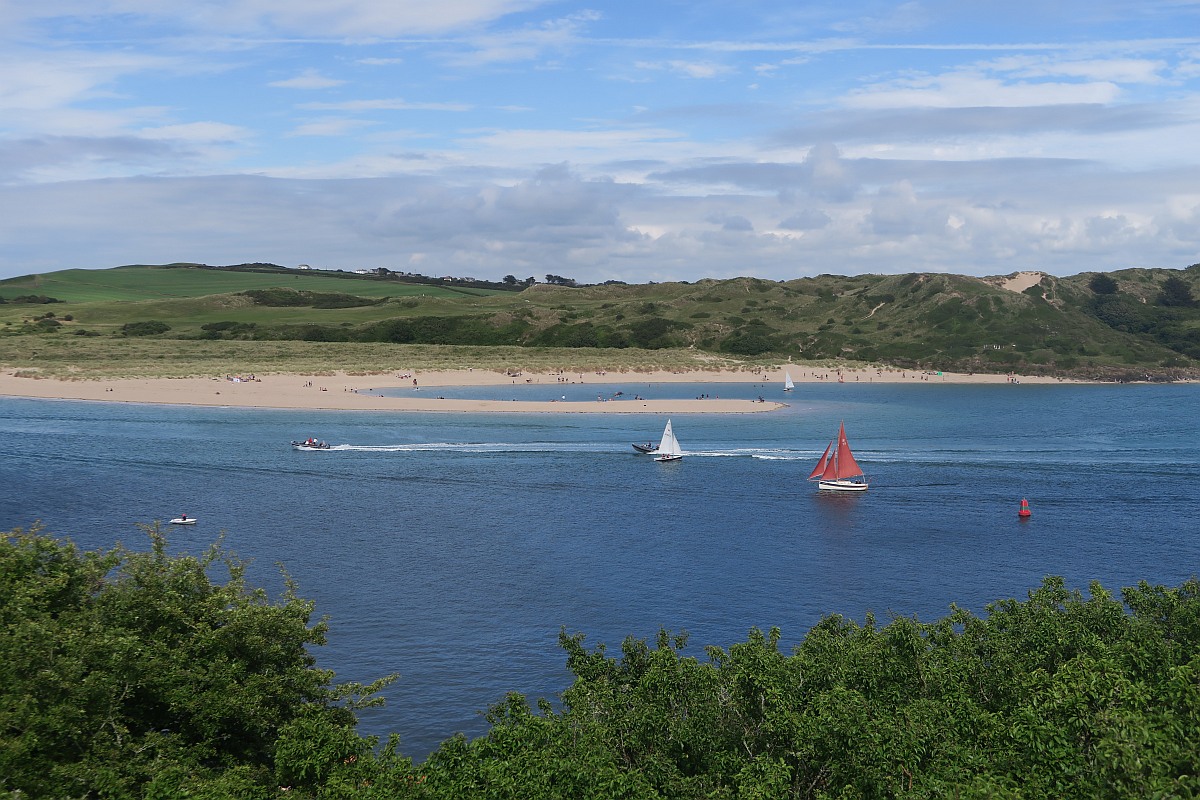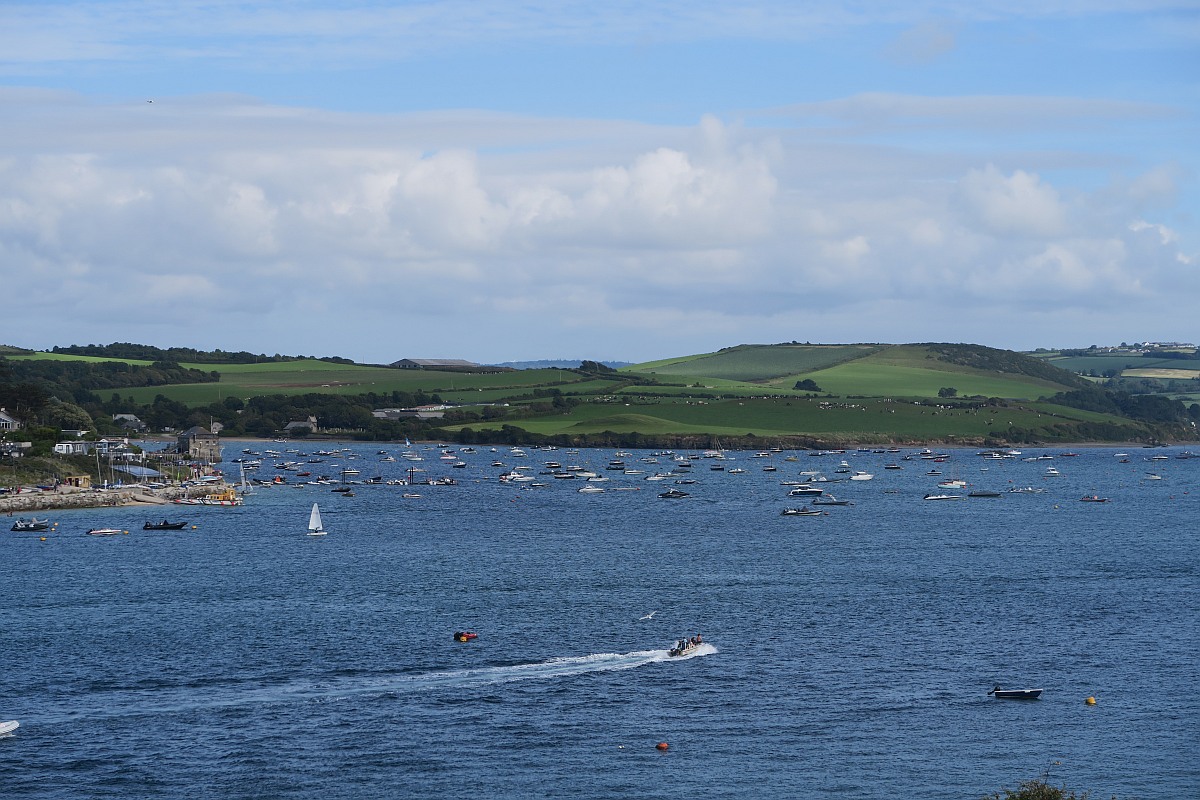 Did you like this post? PIN it for later!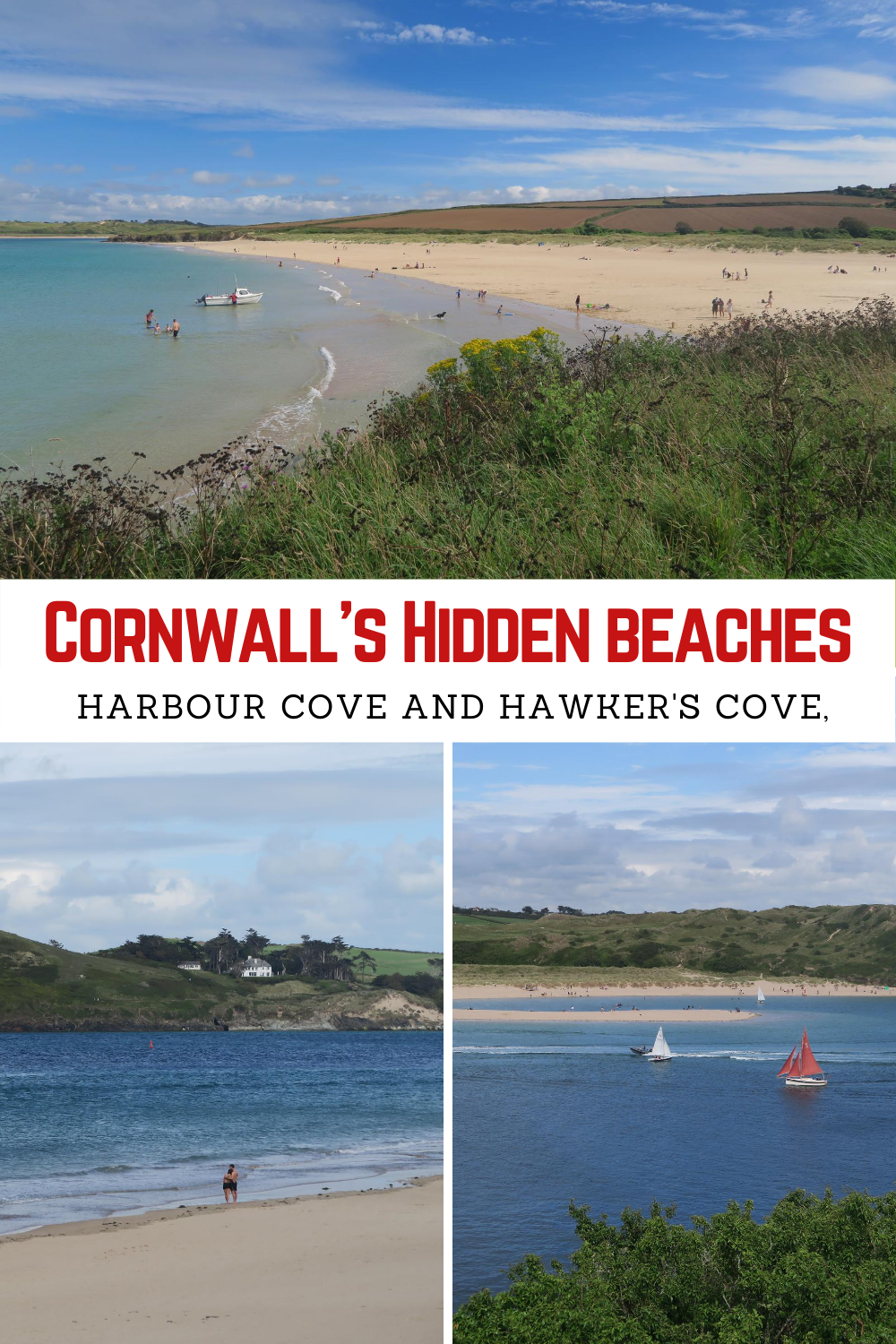 Enikő
Hey, I'm Enikő! I'm currently an au pair and I want to share my experiences with you. I've travelled a lot in the past years. I'm gonna teach you how to settle in to a new country and get free accommodation anywhere in the world. Circle Enikő on Google+!