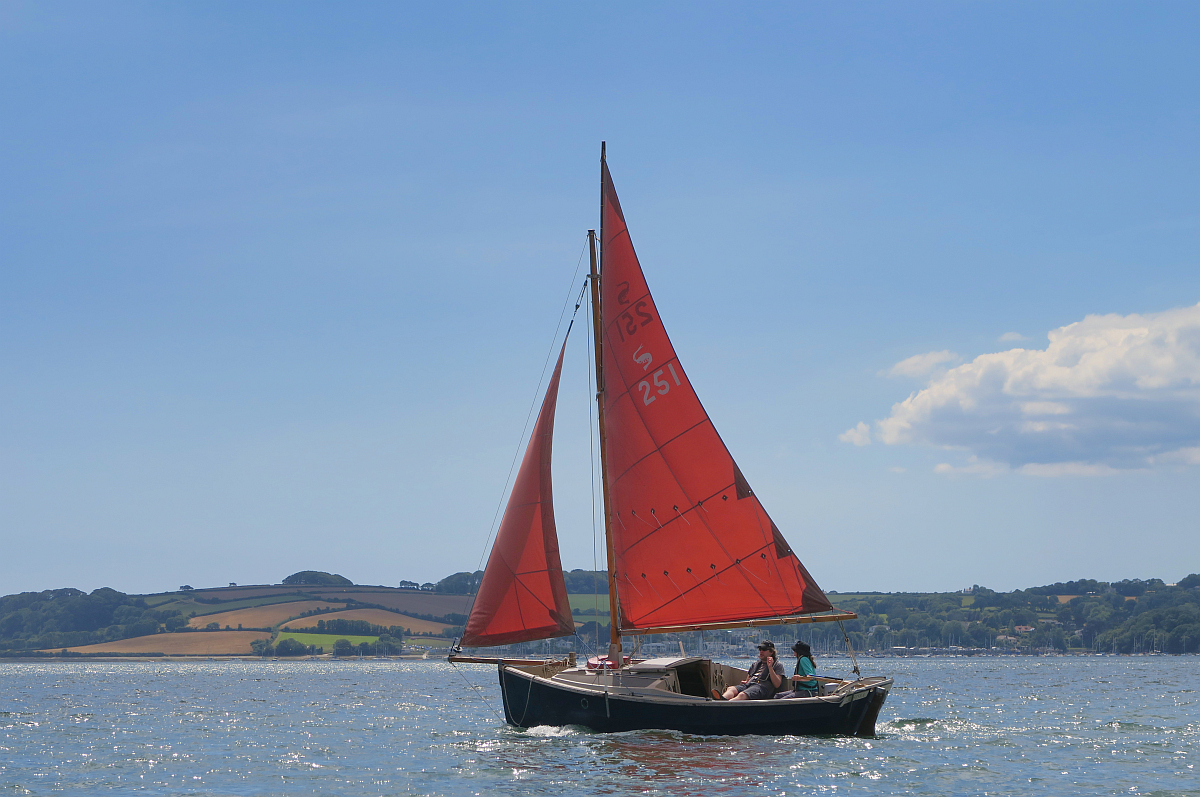 Sailing in Cornwall is a popular activity, as it is a great way to explore places where you couldn't get to on foot. My boyfriend and his dad are experienced sailors and they tend to take me on a boat trip once a year. However, I am far from being a sailor, so if you are here for a guide about the technical aspect of sailing and boat hire in Cornwall then you are at the wrong place. In this post, I can tell you about my experience of sailing the Carrick Roads, as a passenger. As you know from all my kayaking adventures, I enjoy being on the water. It can be a relaxing experience with the possibility to discover off the beaten path places. Sailing is also a green activity, as if done right it is powered by the wind. So there is a lot that appeals to me in this sport. On the other hand, I am not very confident when it comes to driving anything. So handling the boat was done by my boyfriend and his dad, who find more joy in it than me.
Boat hire in Cornwall
There are several boat hire places in Cornwall. For motorboats, you don't generally need any previous experience, but for sailing, you will need to have the right qualifications. At some places, it is also possible to hire a skipper or go on a sailing day trip tour.
Mylor boat hire
We stayed in a little village called Mylor, which also had a marina. So we decided to rent from Mylor Boat Hire. They have motorboats, sailing boats, kayaks and paddleboards as well. For their motorboats, you don't need any experience to hire. They are great to explore the Carrick Roads and some of them can fit up to 10 people.
In order to hire a sailing boat, you will need previous experience. With these boats, you can travel further afield, beyond the beaches in Falmouth bay, and along the coast around to the Helford River. We hired a Cornish Shrimper, which became the favourite boat for my boyfriend that he has ever sailed. He enjoyed having a tiller instead of a steering wheel, because he could feel the boat's movement better. As he said it is like a giant dinghy. The boat could fit a maximum of 6 people, although it is recommended for 4 adults max. There is no toilet on board, but it has two berths and camping style equipment, so you can even spend a few nights onboard if you bring your bedding. We rented the boat for two days but slept in our cottage instead.
Mylor Boat Hire staff talked us through how to handle the boat and showed all the safety equipment and river sharts on board. They also gave us some tips about the local area, where we can moor and what hazards to look out for.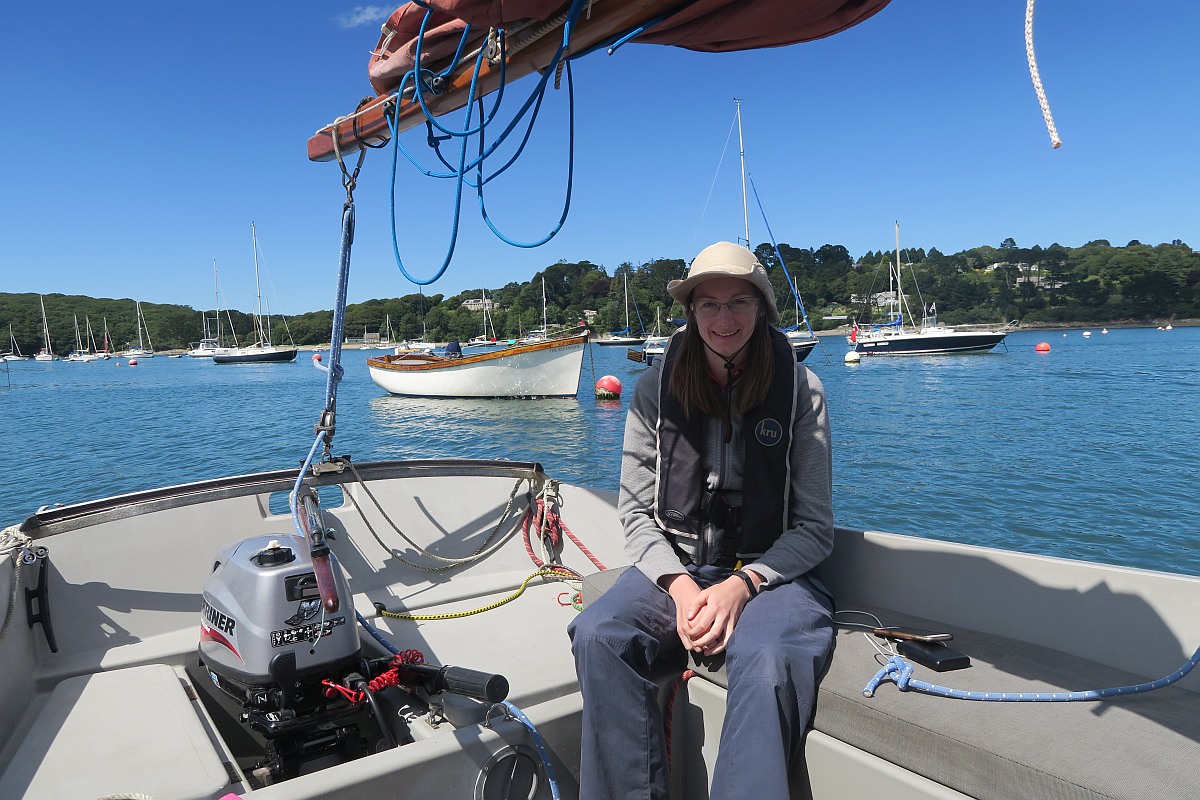 Sailing the Carrick Roads
The Carrick Roads is the estuary of the River Fal on the south coast of Cornwall. This area is navigable all the way from Falmouth to Truro, but you have to be aware of the tides. 
We went up as far as Malpas and then turned back. On our way, we encountered countless of picturesque creeks and charming little villages. I also loved spotting beautiful waterside villas with boathouses. If you fancy a drink or some food, you can visit the Pandora Inn. They welcome sailors and even have their own mooring pontoon directly outside the Inn. Indoor and outdoor seating is available.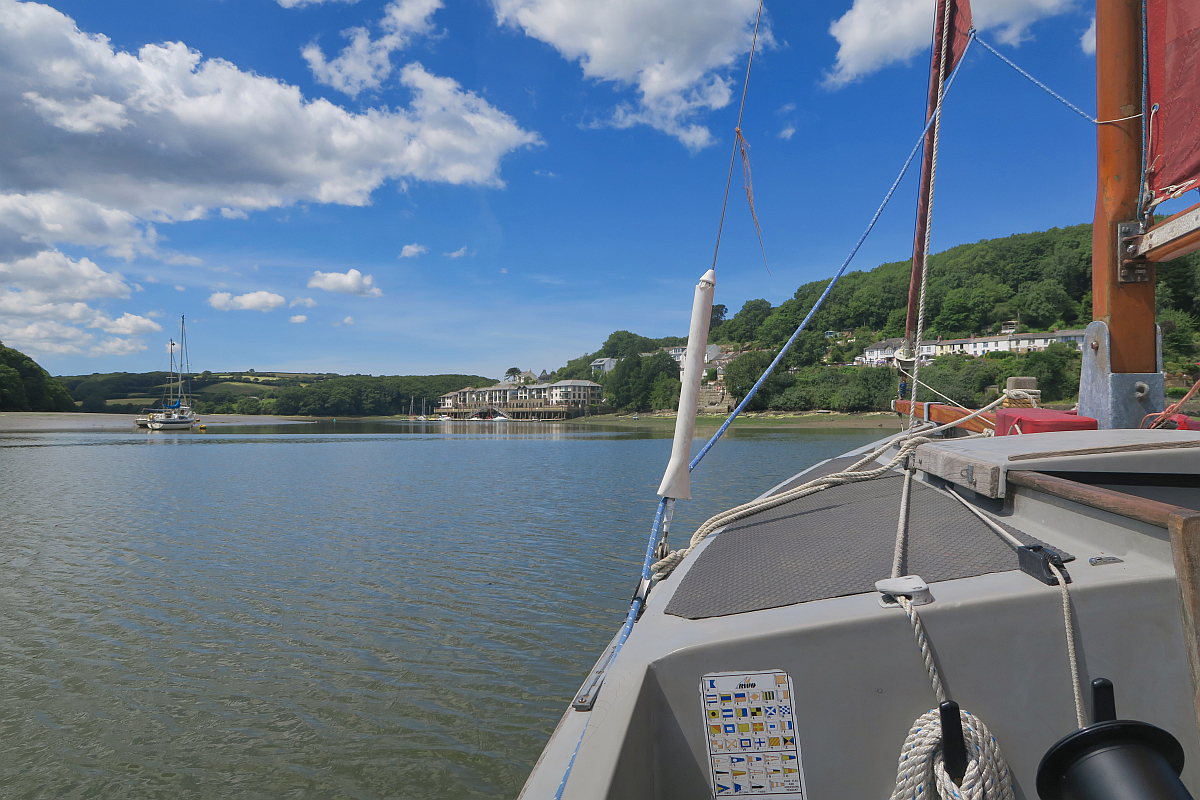 If you are a National Trust member then you could also visit the Trellissick House. They have a visitor pontoon, so you can go and explore the gardens with your membership card.
We also saw the historic King Harry ferry crossing between Feock and Philleigh. It's been running since 1888 and it is one of only five chain ferries in all of England.
For my boyfriend, the most fun was bird watching. Because of its mostly wooded shoreline, the area is a haven for wildlife. We spotted several cormorants, egrets and herons. If you are lucky you might even see seals or dolphins. You can also find one of the largest flocks of black-necked grebes in the UK here, so don't forget your binoculars at home.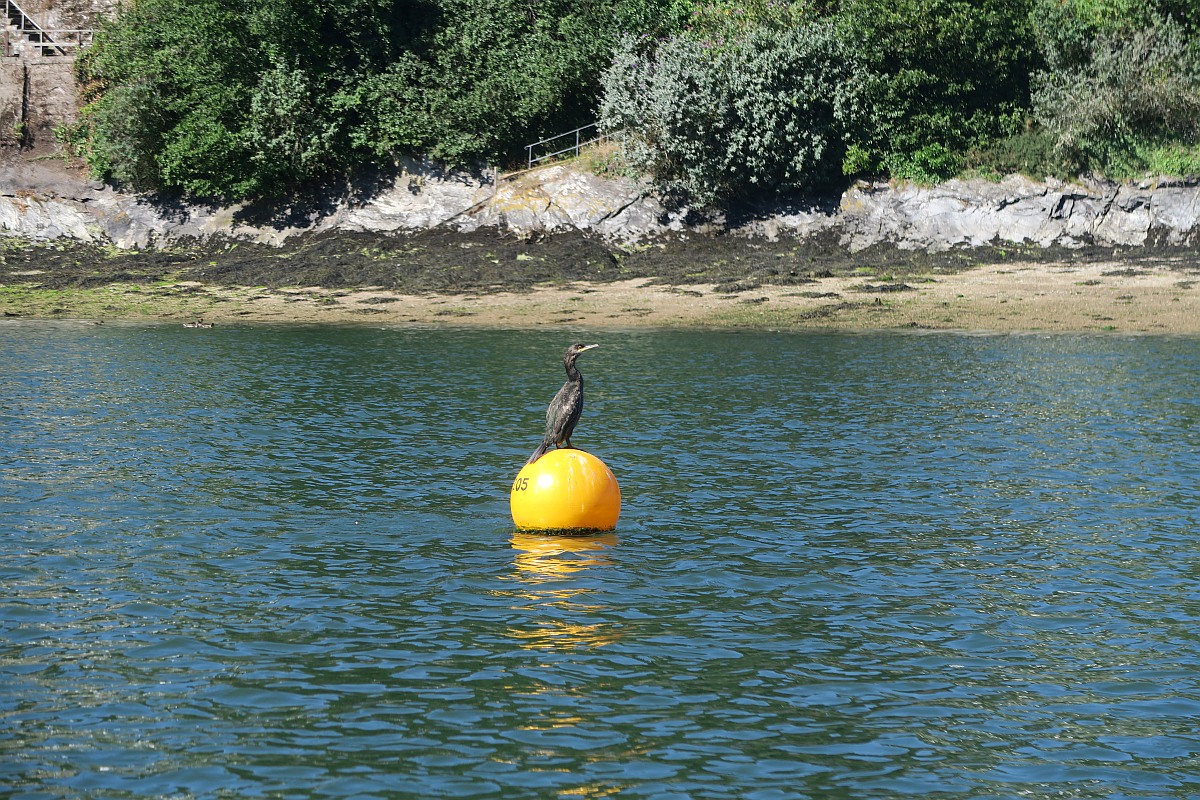 In the afternoon we sailed up to St Mawes. Despite its small size, there is a lot to do in this charming fishing village. It has some nice beaches, which are the holidaymakers and locals favourite. So it wasn't a surprise to see how lively the town was with people. There are a good number of pubs and cafes serving food as well. But the most popular activities in town are watersports. In fact, there are a few kayak and boat hire places here. You can even go on an exhilarating RIB ride. St Mawes has some pontoons, but we decided to only observe the town from the water. It was particularly nice to see the historic St Mawes Castle from the boat, offering us a unique angle.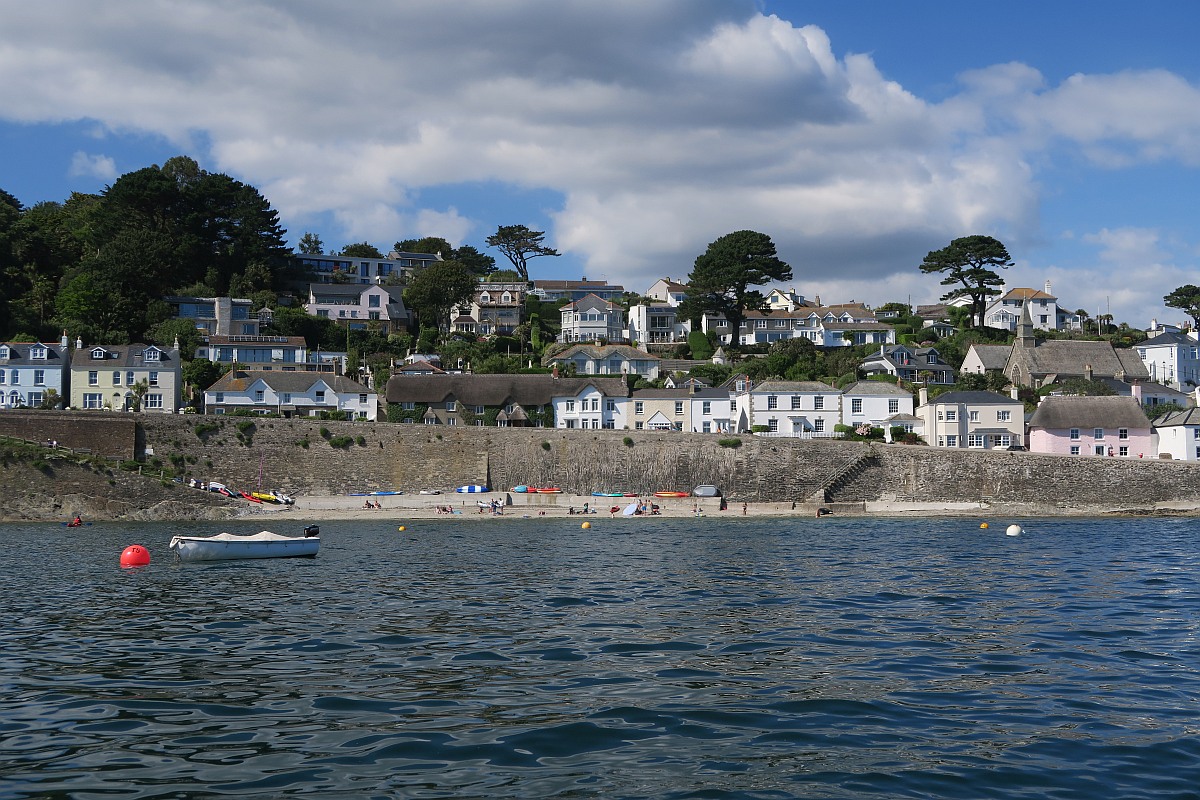 Sailing the Helford River
The Cornish Shrimper we rented was suitable for open waters, so we took it out to the sea. It was quite a windy day, and the sea was a bit rough, so we had some splash along the way. This was probably when I actually experienced what real sailing was like, as previously it was always very gentle with not much wind and the boat didn't tilt much. A couple of times I actually thought we were gonna capsize, as the boat tipped so much, but it all added to the adventure.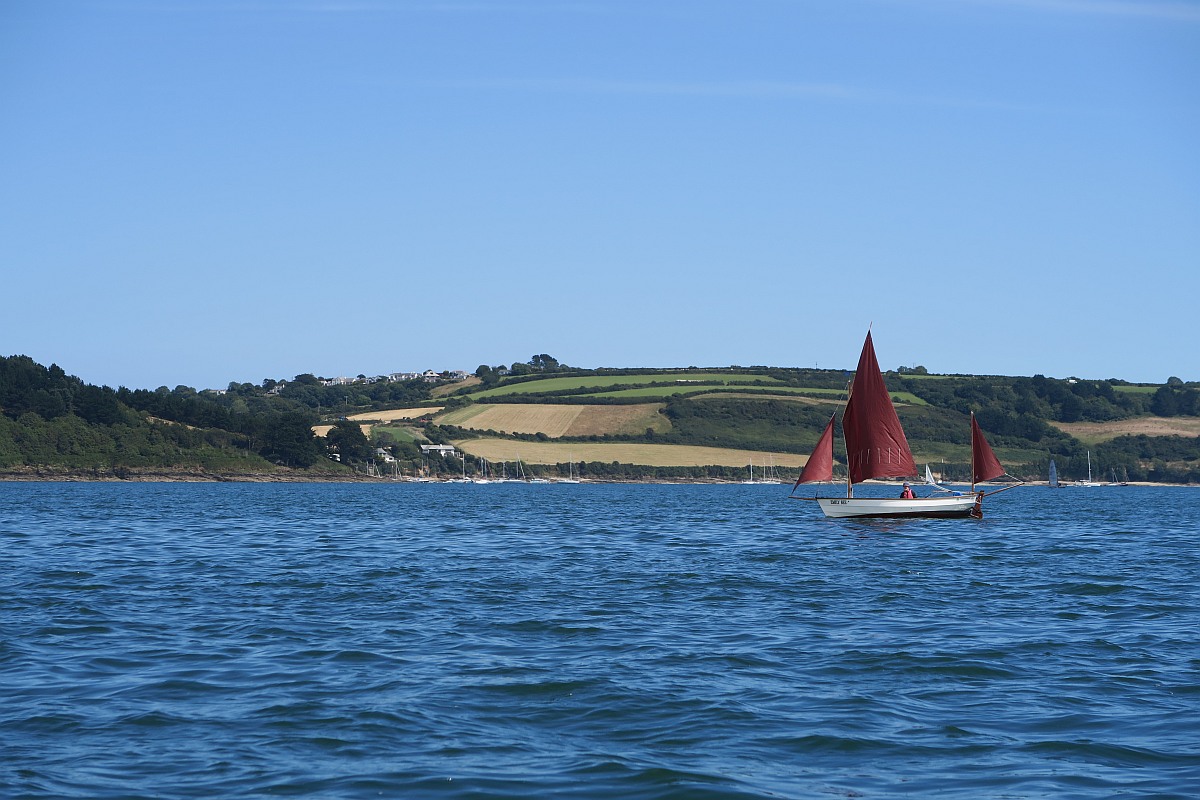 Once we got closer to the shore, the conditions got much calmer and we were able to enjoy a peaceful afternoon going up the river Helford. This area was made famous by Daphne Du Maurier's classic novel the Frenchman's Creek. It is easy to see why so many sailors, hikers and beach lovers choose this part of Cornwall for their holiday. Quiet beaches, hidden creeks, ancient woodlands, sub-tropical gardens and tiny villages attract many visitors each year.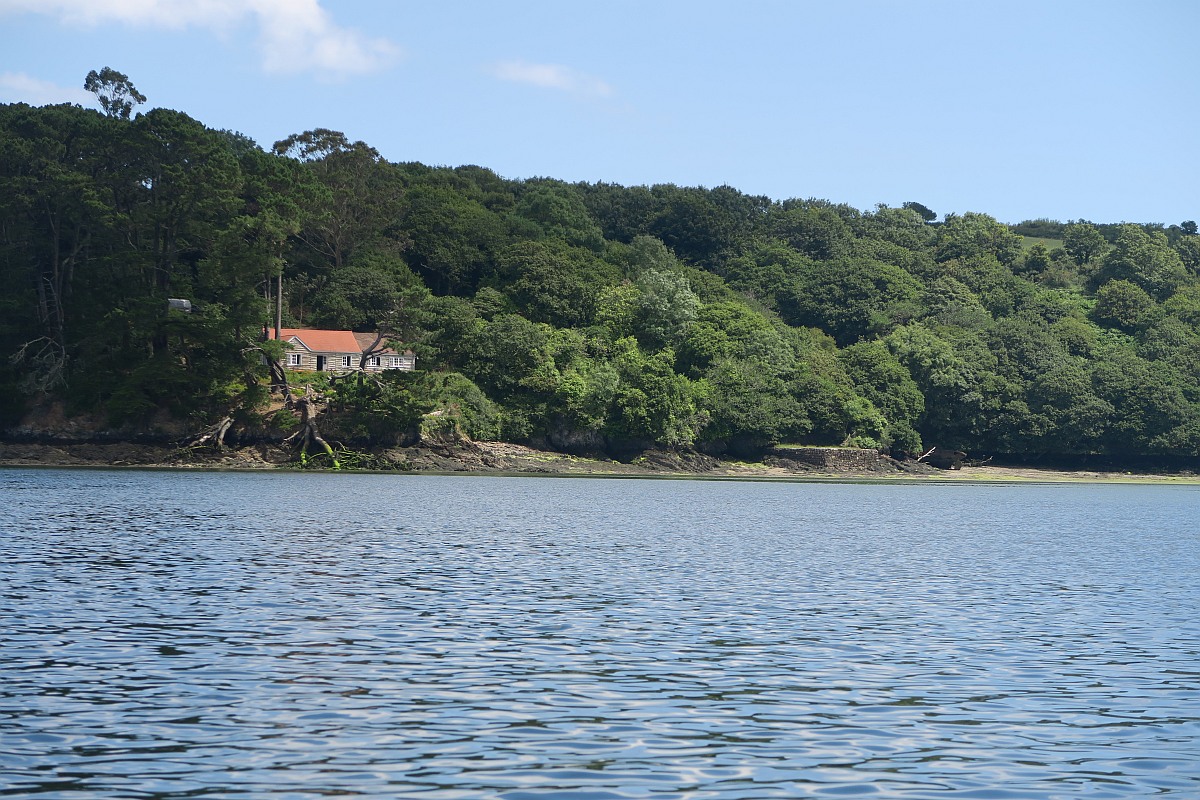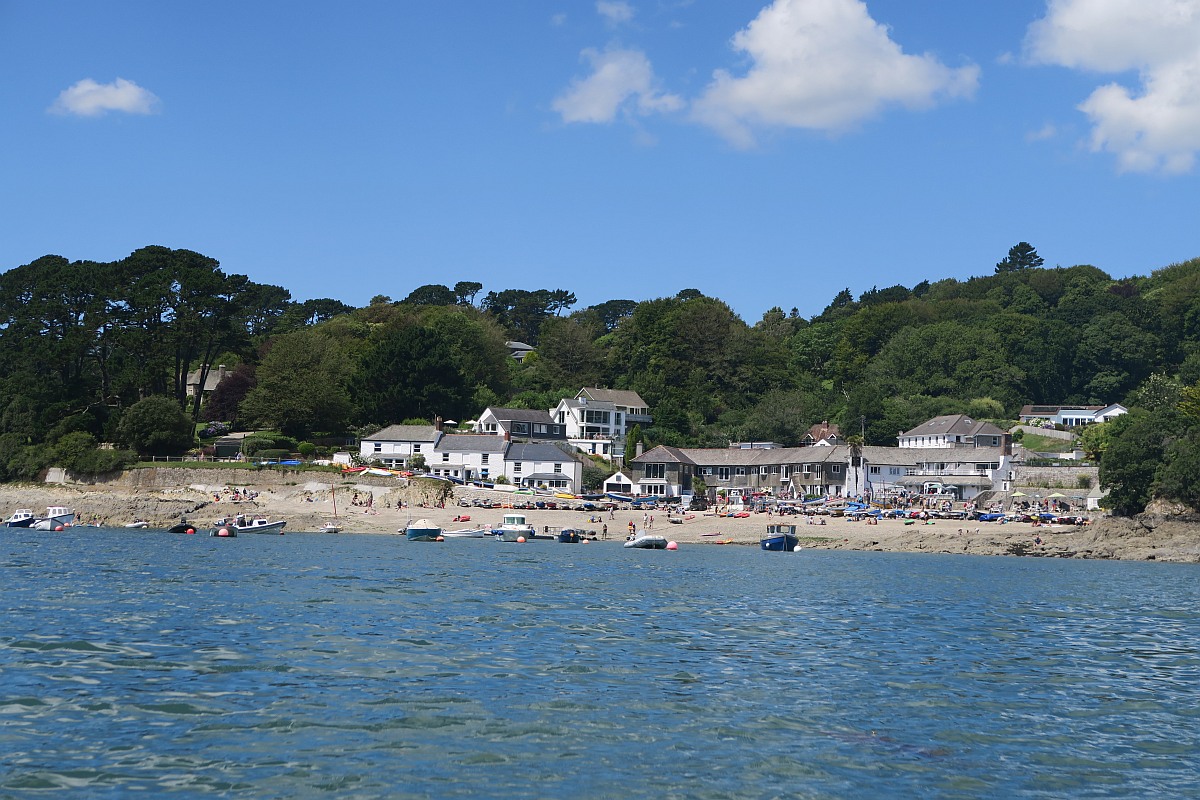 The river provides an excellent base for other water sports as well, like kayaking, fishing and snorkelling. If you are paddling in the area in your own boat, I suggest carrying a personal locator beacon for emergencies.
You can stop for a drink at The Shipwrights Arms if the tide is right. They have a pontoon, that welcomes sailors.
On our way back to Mylor Boat Hire, we stopped in Falmouth for a fish and chips dinner. A nice way to end our sailing adventure in Cornwall.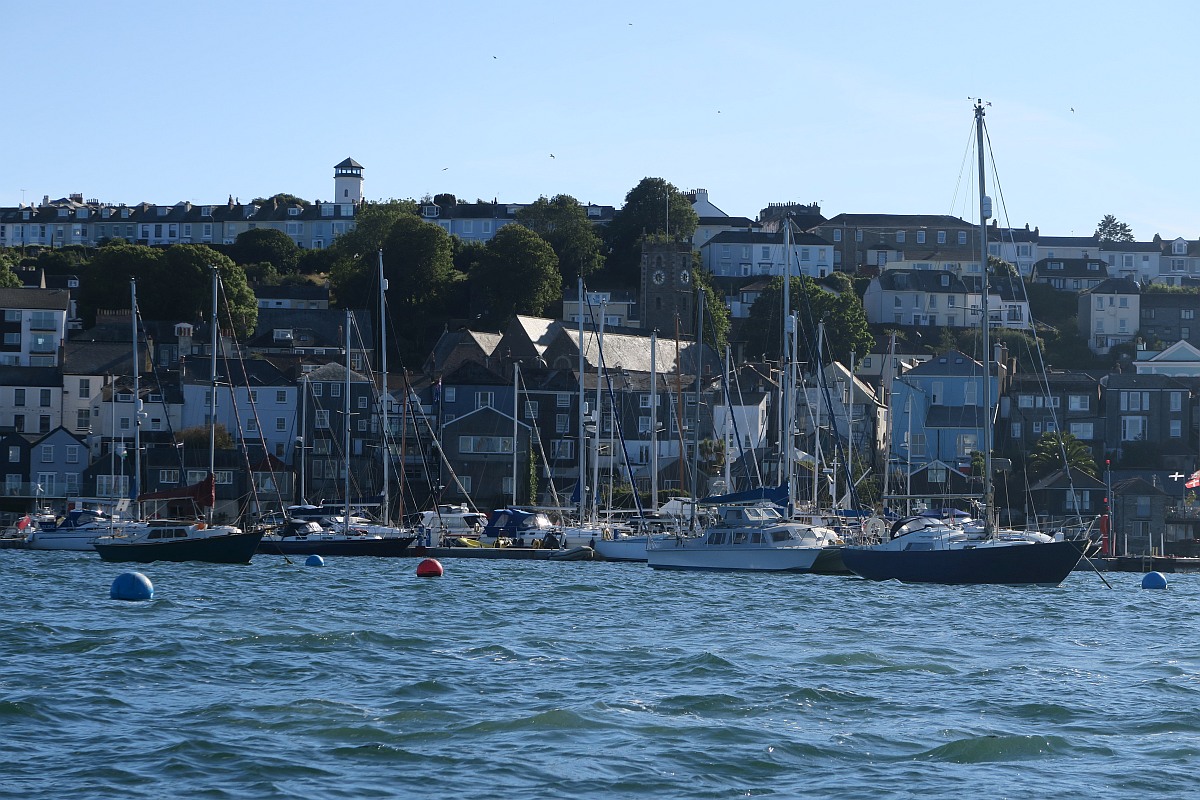 Did you like this post? PIN it for later!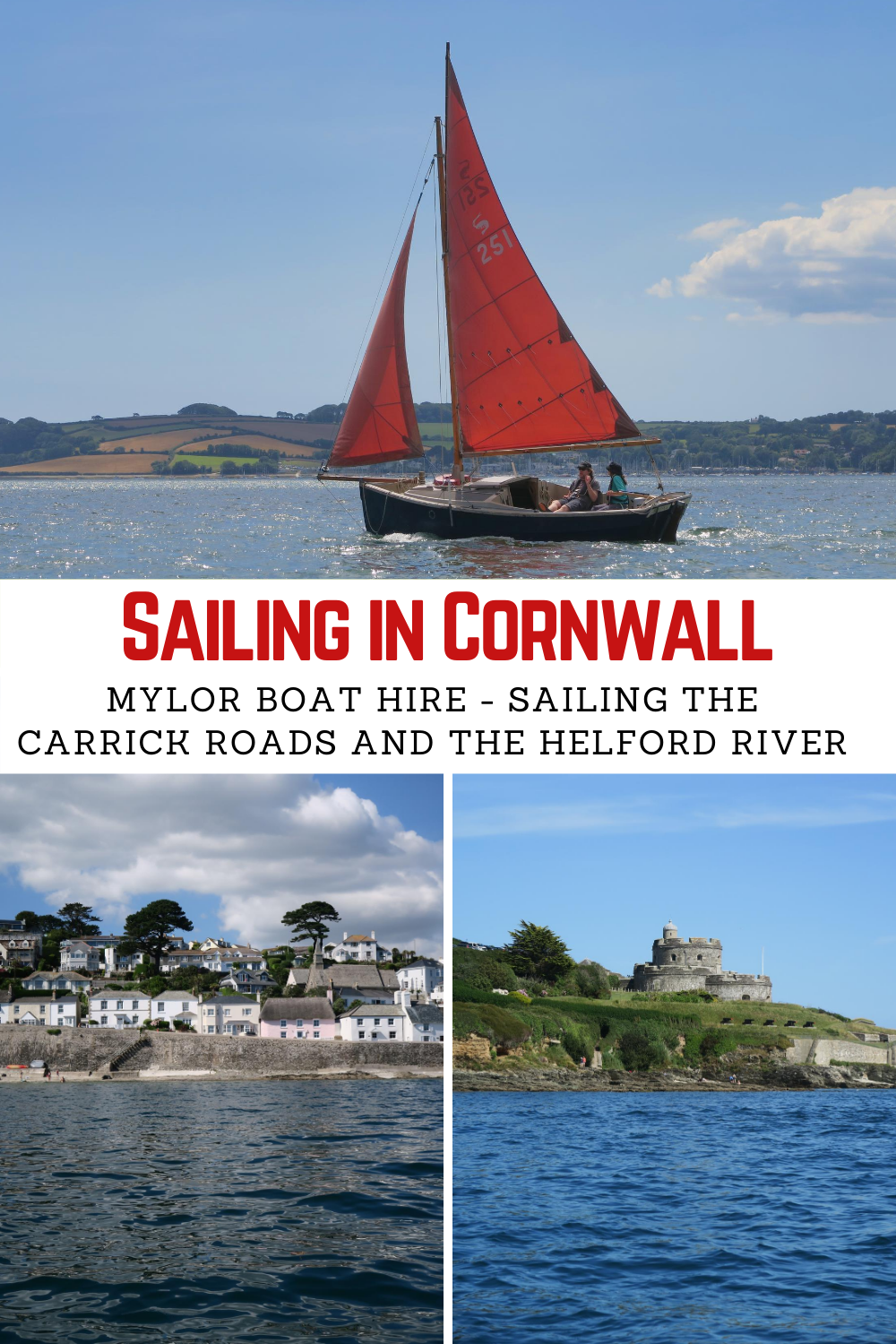 Enikő
Hey, I'm Enikő! I'm currently an au pair and I want to share my experiences with you. I've travelled a lot in the past years. I'm gonna teach you how to settle in to a new country and get free accommodation anywhere in the world. Circle Enikő on Google+!