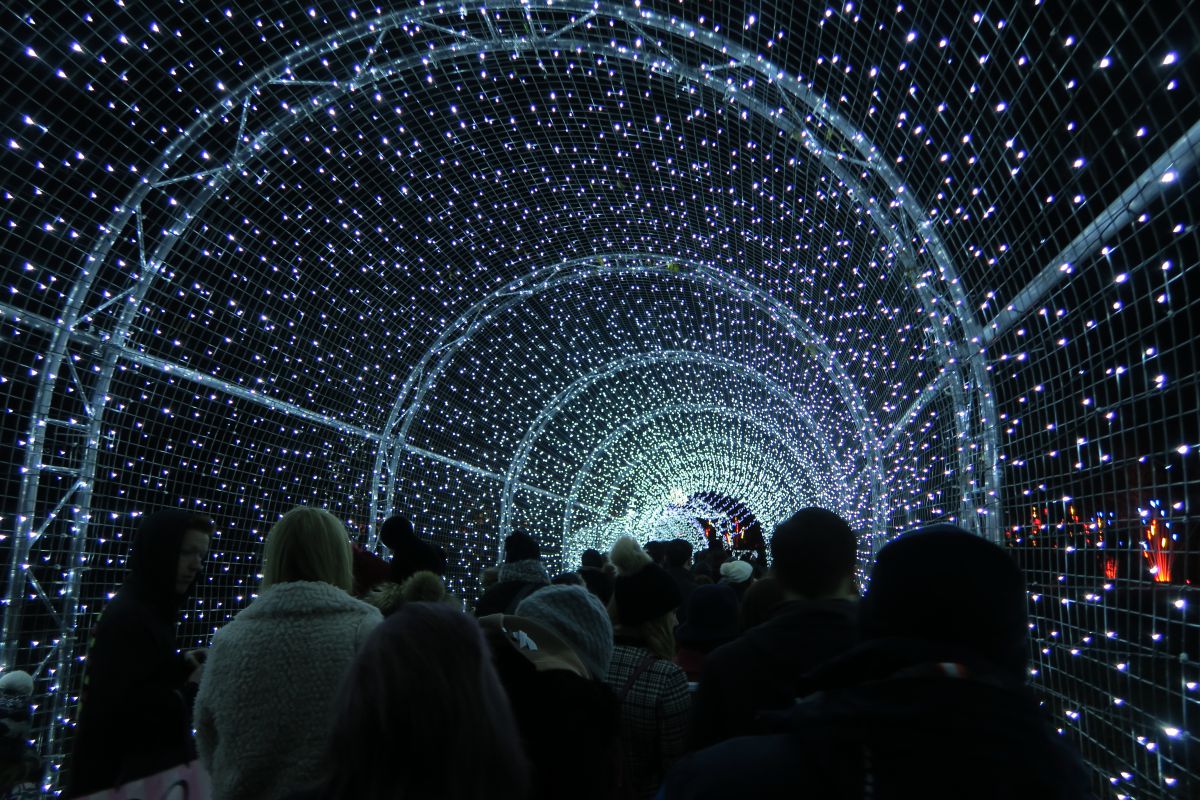 Christmas is a wonderful time of the year. London has many pop up ice rinks, Christmas markets, beautifully decorated Christmas trees and streets with festive lights. I love London during this period. It is really easy to get into the Christmas spirit by visiting some of these places. Don't miss your chance at snapping some cool pictures at some of the most instagrammable place in London during the festive season!
Christmas Markets in London
Winter Wonderland
22nd November 2018 – 5th January 2019. Except on Christmas day.
It is the biggest Christmas Market in London. It is not really a traditional one, you can almost compare it to a theme park as it has so many different rides: roller coasters, haunted houses, Ferris wheel, Marry go round, trampolines and so much more. If you want to have a go on these you will need to purchase tokens at the site. There are some attractions which you need to book ahead of time online. In the IceBar you can try different festive cocktails in a unique environment.  You can also watch an amazing performance at the Zippos Christmas Circus or the Cirque Berserk. This year the Magical Ice Kingdom presents a beautiful woodland, where you can walk through amazing ice sculptures! Of course, you can also find many stalls selling handmade products, which are perfect as gifts for your loved ones.
For me, a visit wouldn't be complete without having some tasty German sausage and mulled wine! As a Hungarian, I also must suggest that you find the Hungarian stall and try either the tasty chimney cake covered in cinnamon, coconut or cacao powder. Lángos is a Hungarian Fried Bread you can eat with onions, sour creme or cheese.
Price: Free to enter Winter Wonderland, but you will need to pay for the rides, ice skating and other attractions. See website for prices.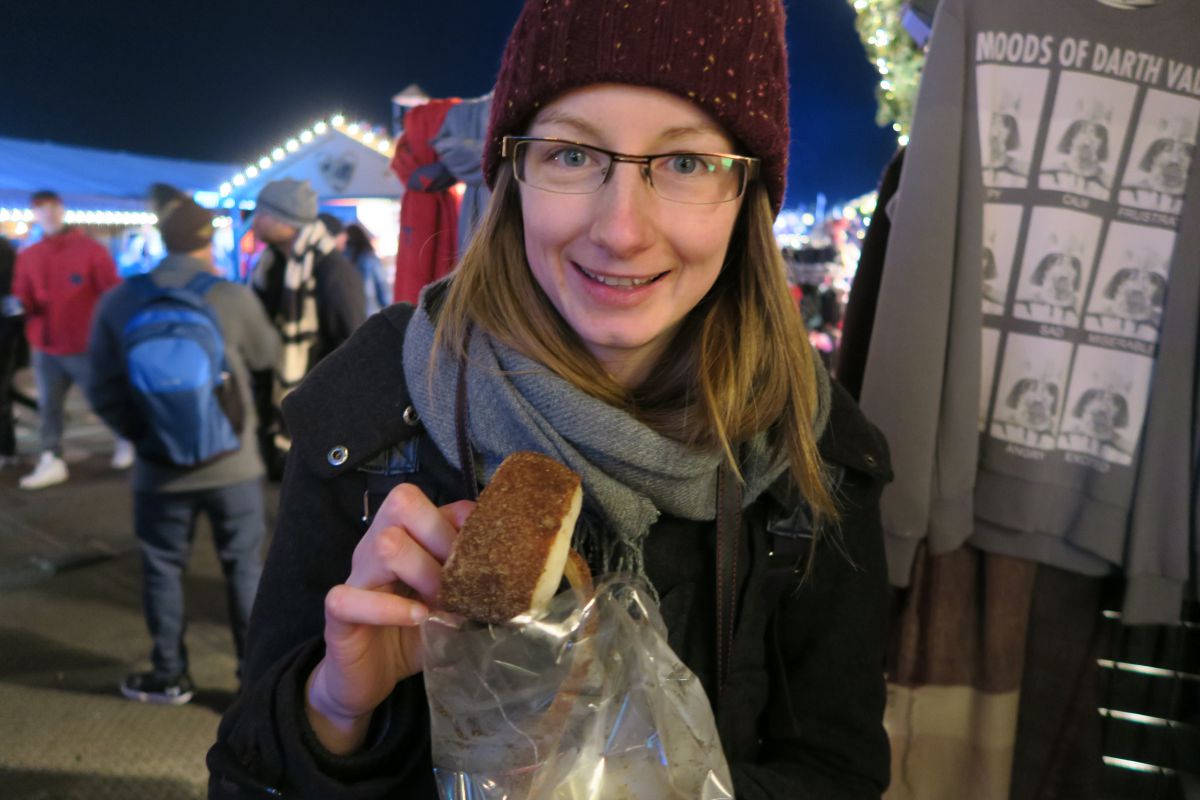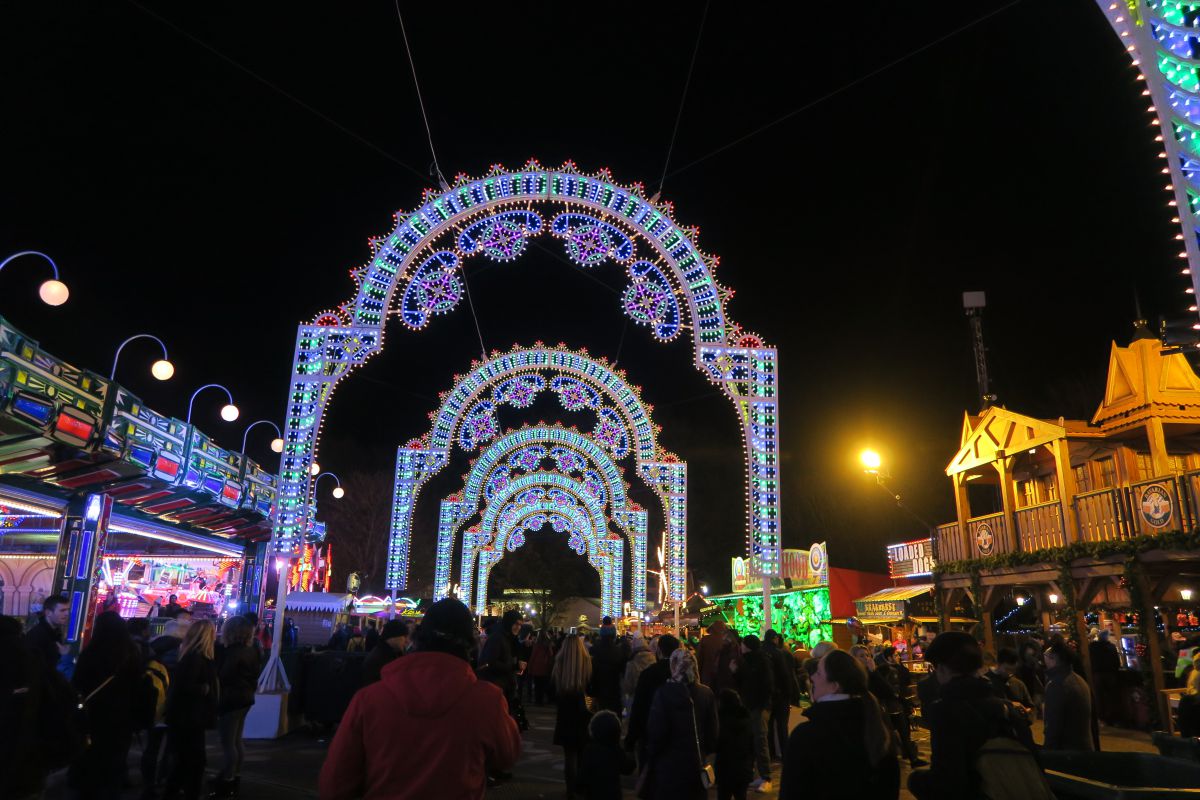 Leicester Square Christmas market
9 November 2018 – 5 January 2019
A small market with many stalls selling food and handmade gifts. Children can meet Santa at Santa's Grotto.
Price: Free to enter the market. Tickets for Santa's Grotto from £11.50.
Southbank Centre Winter Festival
9 Nov 2018 – 27 Dec 2018
A cute Christmas market with food and stalls selling handmade products.
Price: Free to enter the market.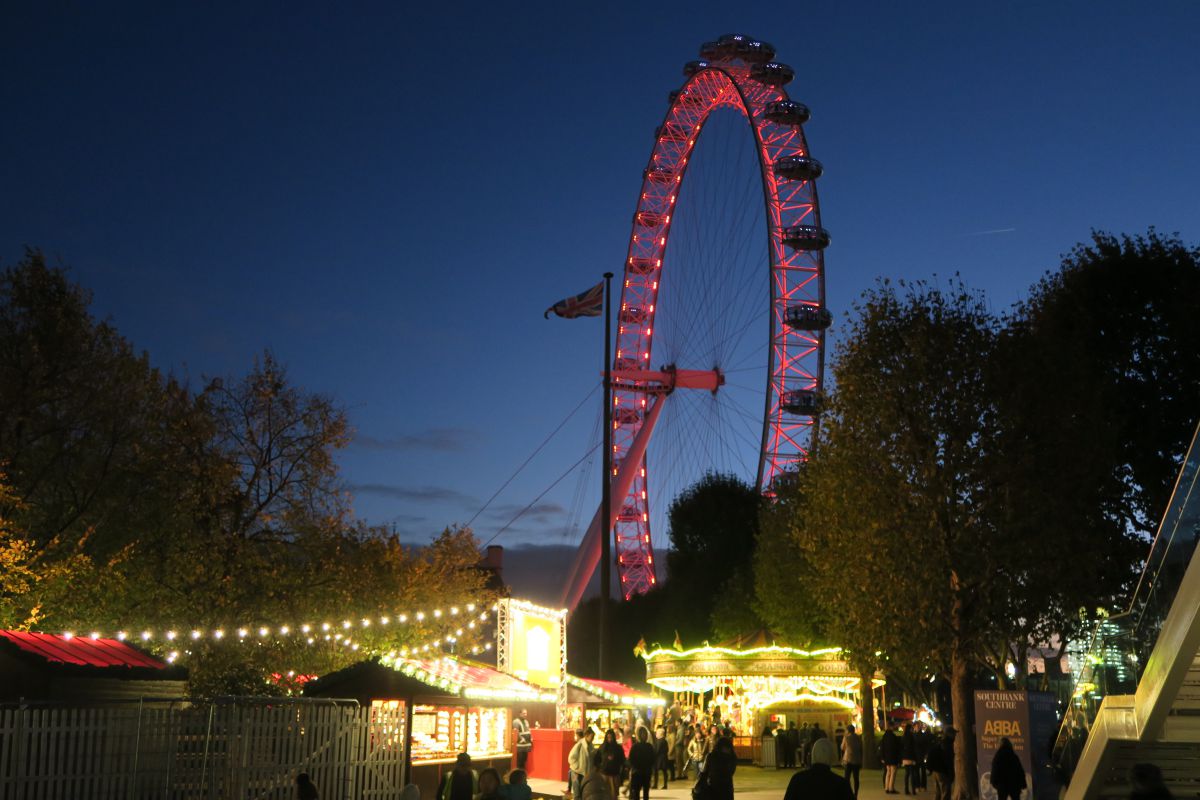 Winterville
15 Nov – 23 Dec 2018.
Winterville is quite a big Christmas Market located in Clapham Common with lots of rides, food stalls and it is also home to an ice rink, roller disco, Plonk Golf and the Backyard cinema. I really enjoyed this place, it has a cool atmosphere!
Price: Entrance to Winterville is free on Tuesdays. Other times it is £2 except for Friday and Saturday evenings when it is £5, which you will pay on the spot. Also, an additional charge is the ice rink, roller disco, Plonk Golf and cinema.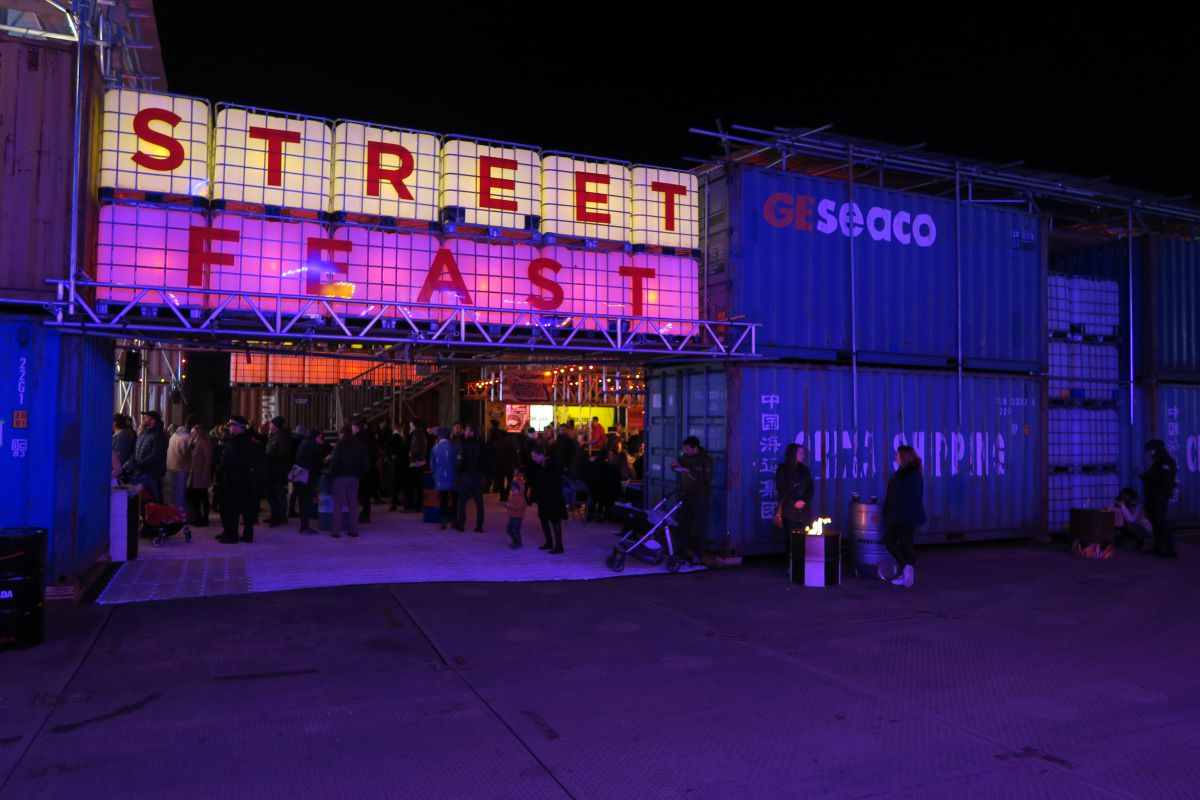 Christmas Lights in London
During Christmas London's main streets are decorated with beautiful Christmas lights. It is a pleasure to walk under them. You can also get on a Double Decker and sit at the top at the front row. Best view you can get! 🙂
Oxford Street
Nov 6 2018-Jan 6 2019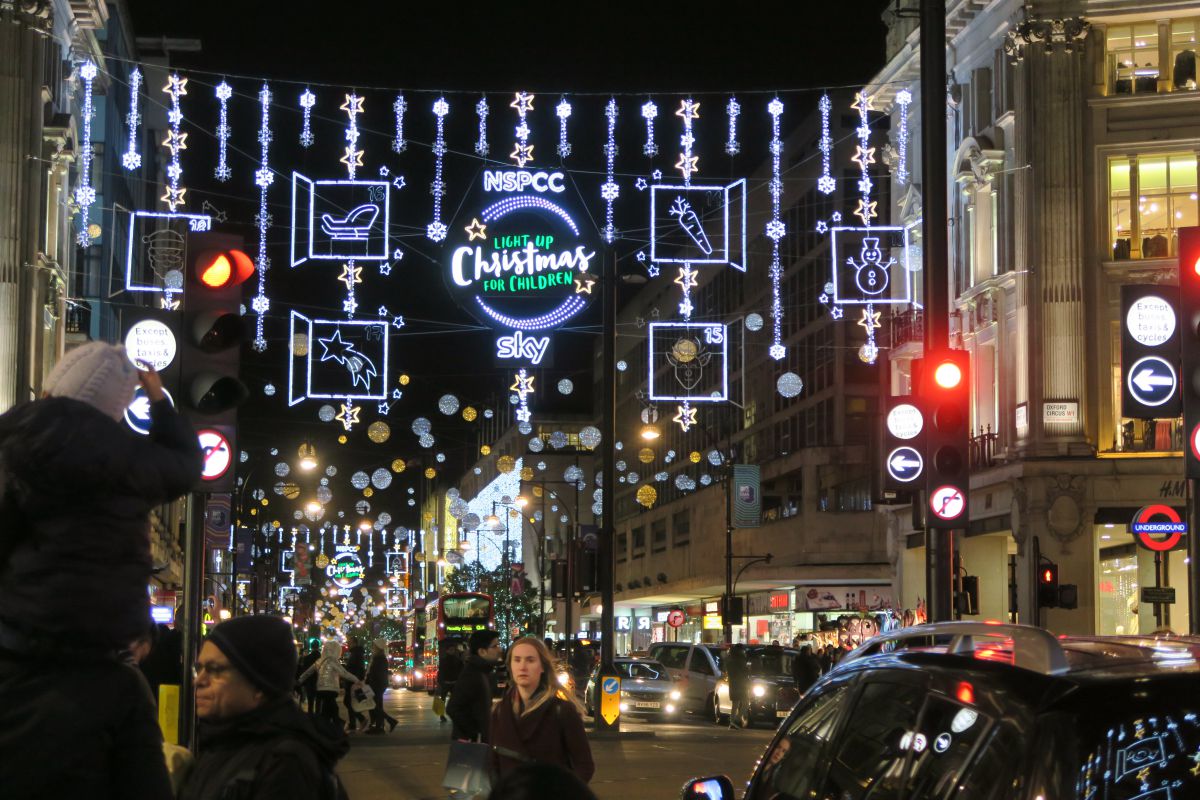 New Bond Street and Old Bond Street Lights
TBC for Christmas 2018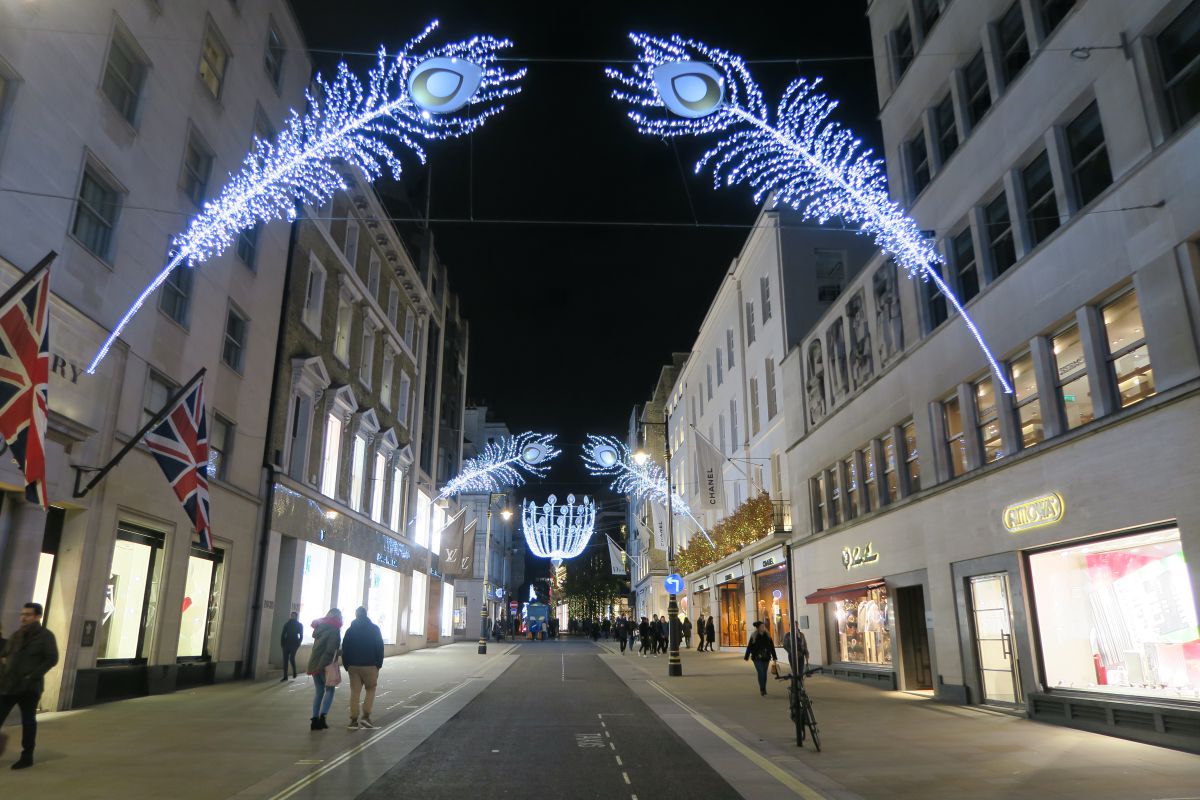 Regent Street
November 15 2018 – Saturday January 5 2019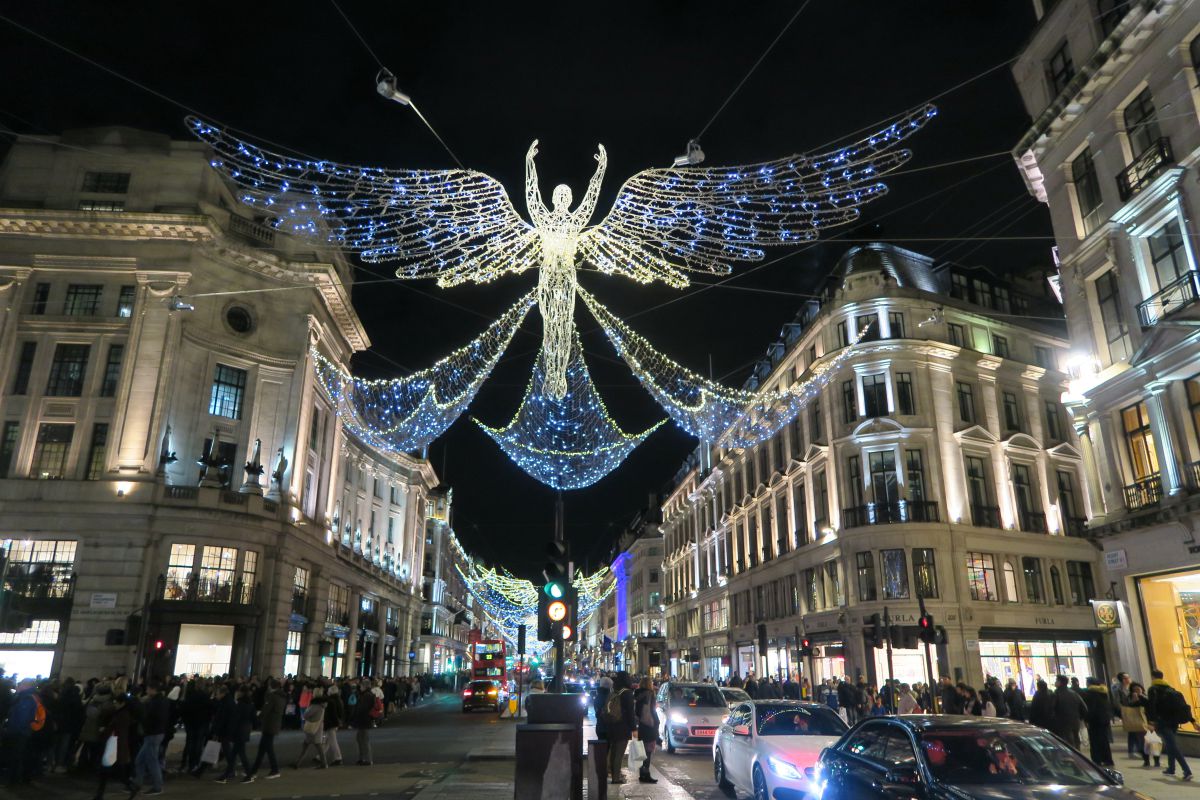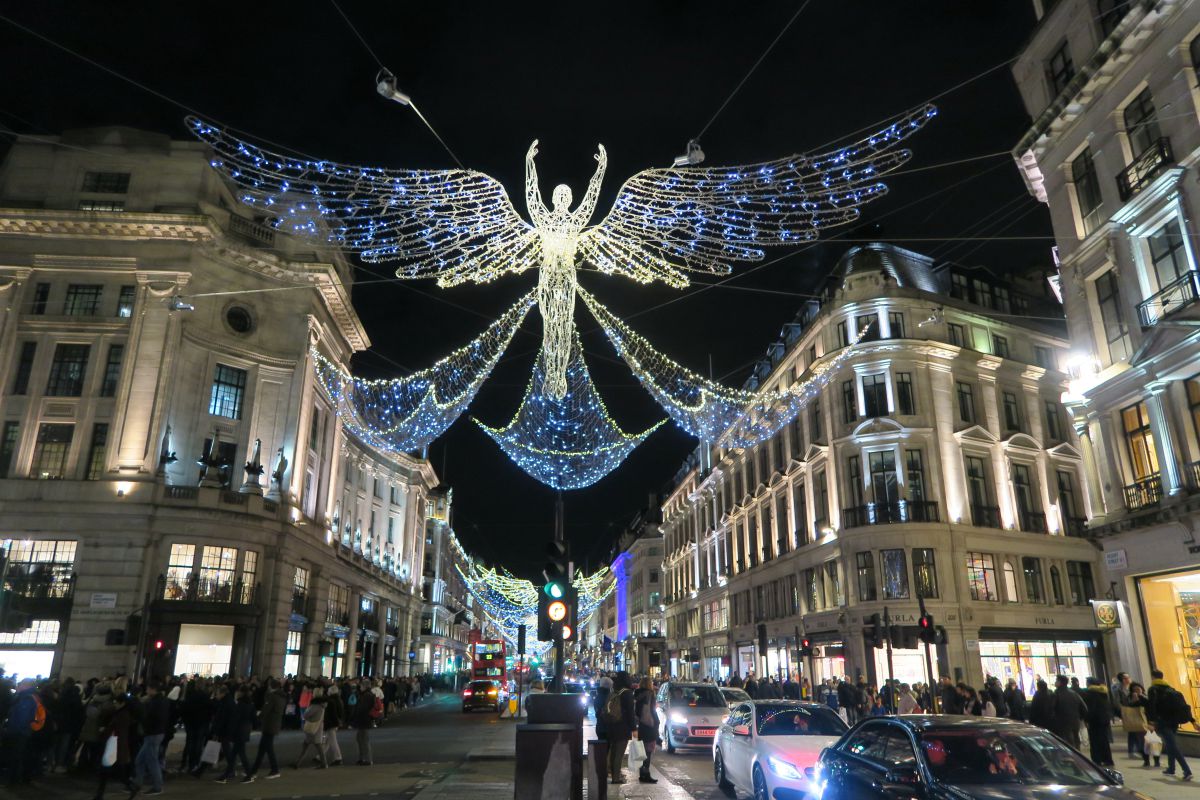 Carnaby Street
8 November 2018
Ice skating in London
Tower of London
23rd November 2018 to 6th January 2019
Adult £14.50, Children 15 and under £12.50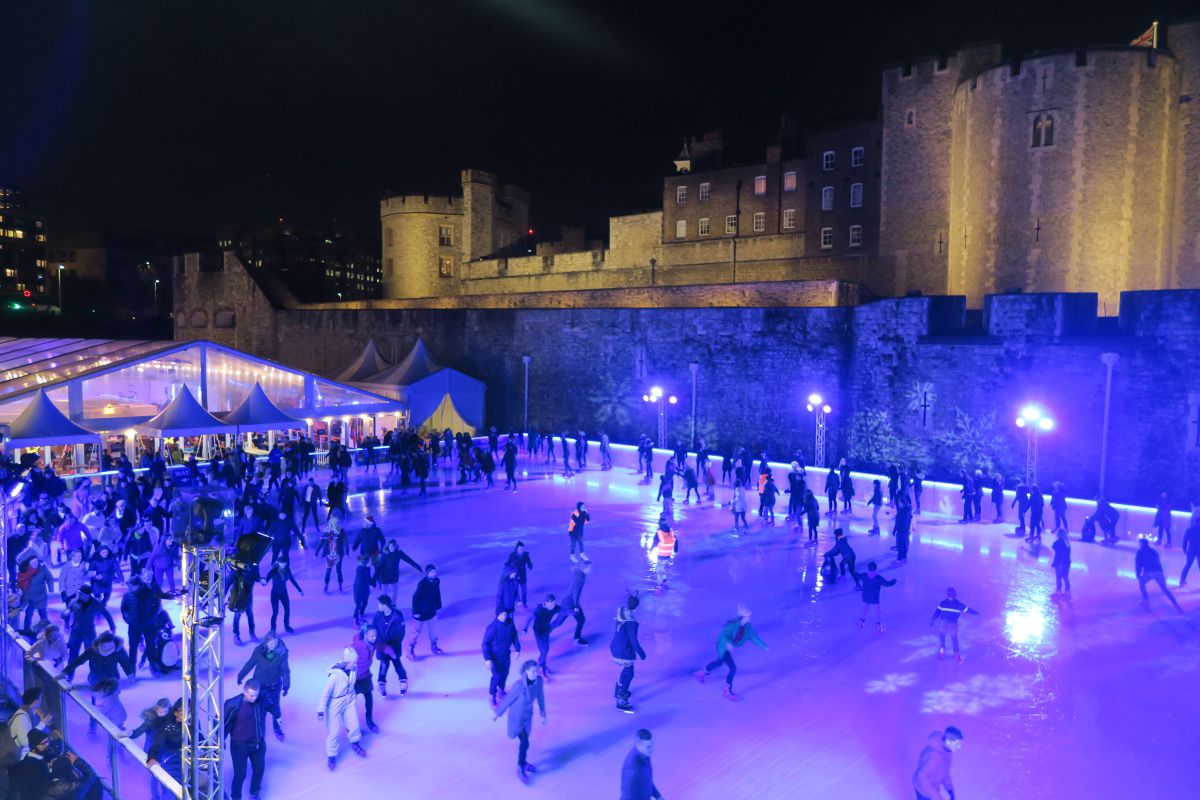 Hampton Court Palace Ice Rink
23rd November 2018 to 6th January 2019
Standard Adult £14.50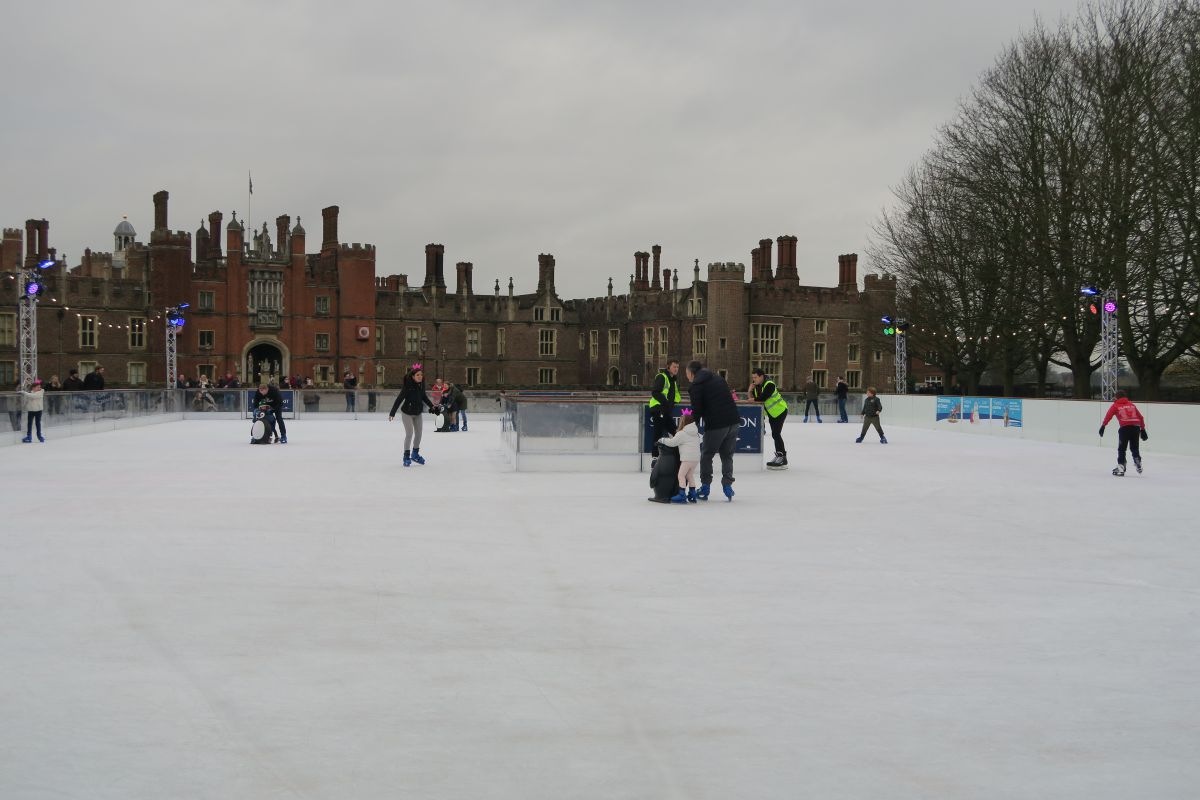 Somerset House
14 Nov 2018 – 13 Jan 2019
Ticket prices vary depending on the time of visit. Adult £15 – £17
Natural History Museum
25 October 2018 – 6 January 2019
Adult £12.65- £17.05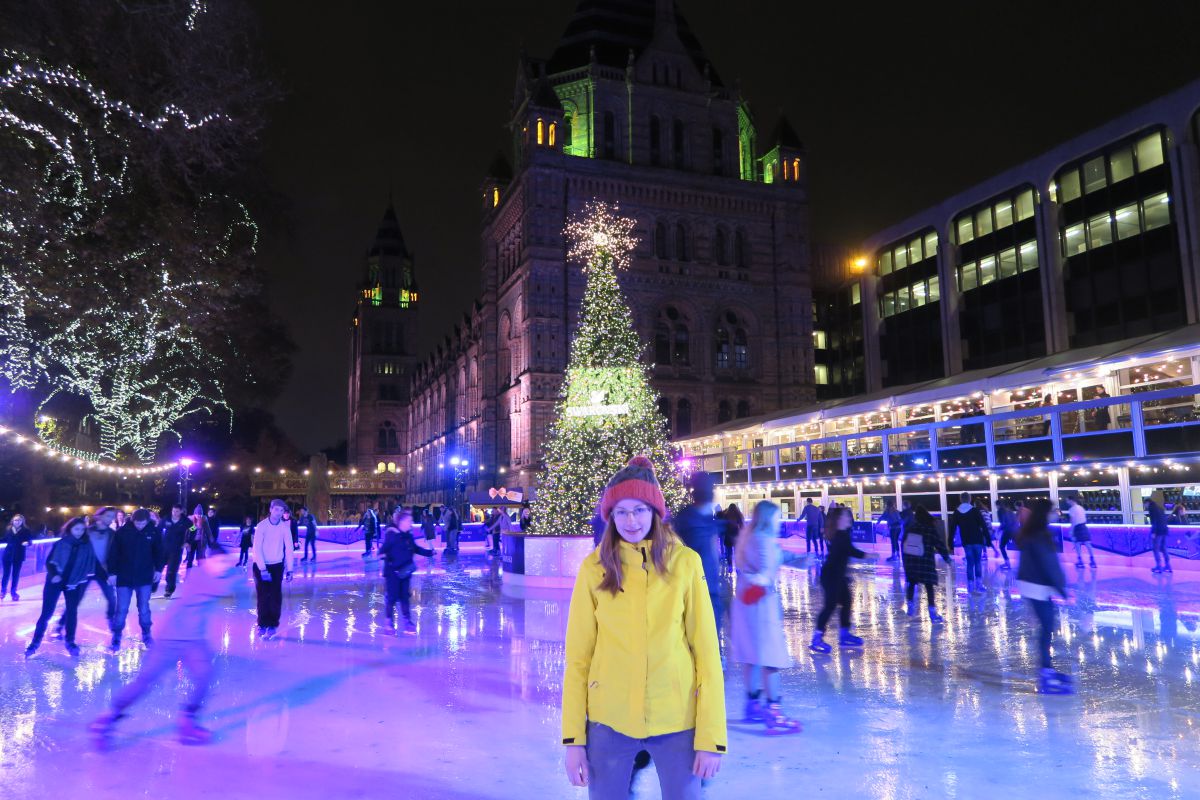 Winterville
15 Nov – 23 Dec 2018.
Adult – £14
Winter Wonderland
22nd November 2018 – 5th January 2019. Except on Christmas day.
The ice skating rink is located around a lovely Victorian bandstand and it is the largest open-air ice rink in the UK.
£9.50 – £15.50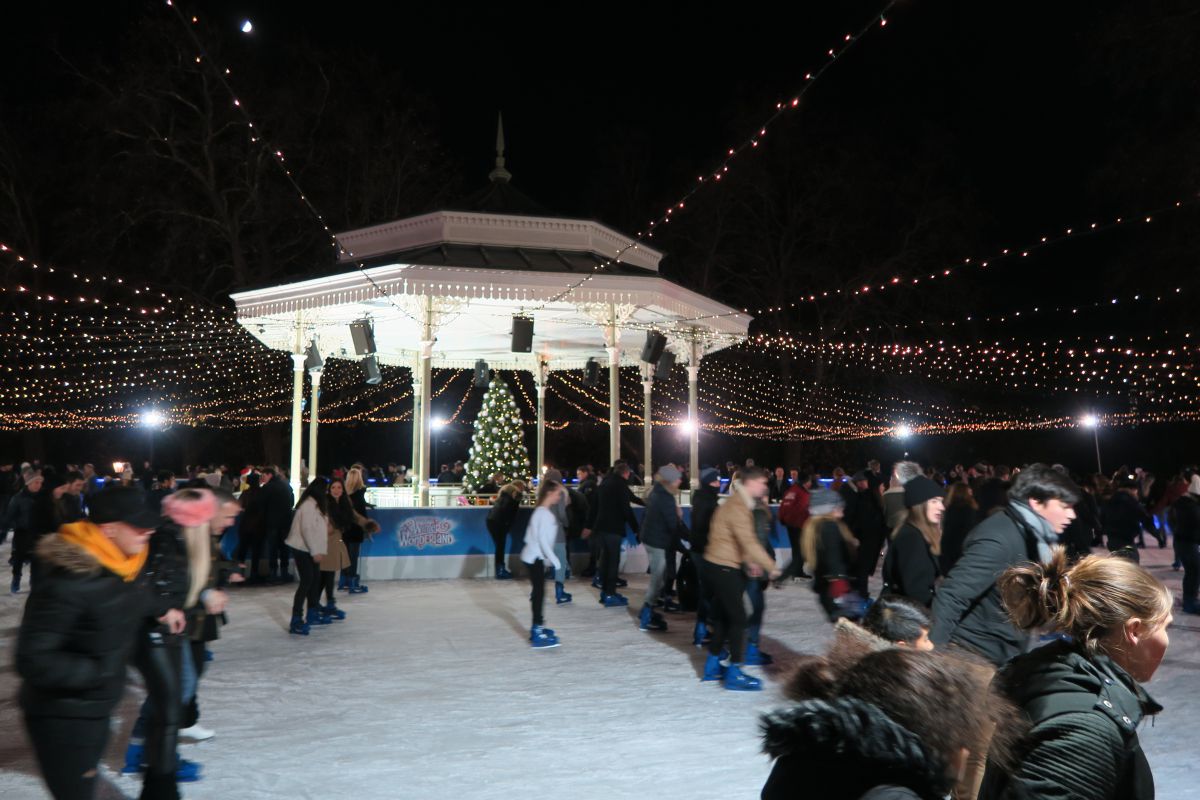 Skylight Ice Rink
London's first rooftop ice skating rink. There is also a bar on top with tasty food and different cocktails.
Price: Free admission to the bar. Ice skating costs £10 for a 45 minutes session, which includes skate hire.
London's pop up Christmassy places
Christmas at Kew
2018. Nov. 22 – 2019. Jan. 5
I really enjoyed visiting Christmas at Kew. We embarked on a journey on a 1-mile long trail of lights. We witnessed amazing Christmas decorations, light shows, panto. There are many food stalls where you can treat yourself to some festive deliciousness and there are many rides as well for the kids.
Price: £19.50 for adults £12.00 for child 4-16, free under 4 You can also purchase a family ticket (2 adults + 2 children) £57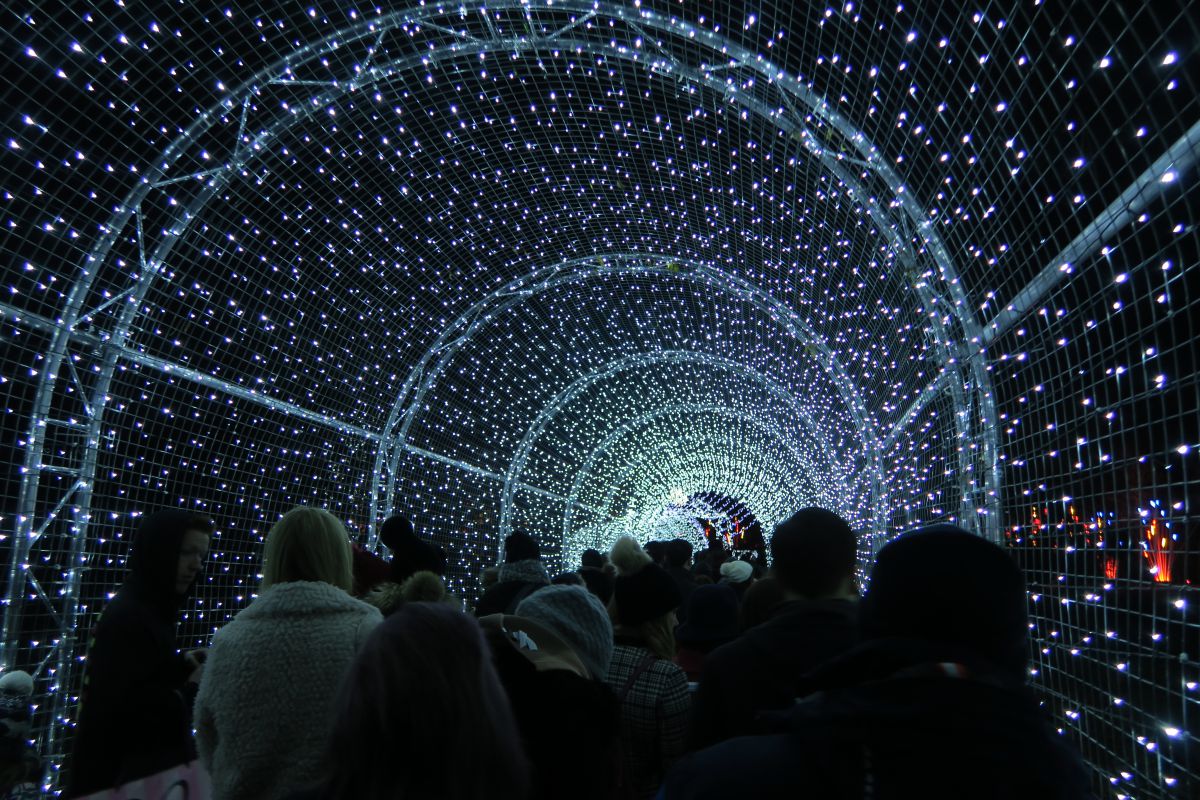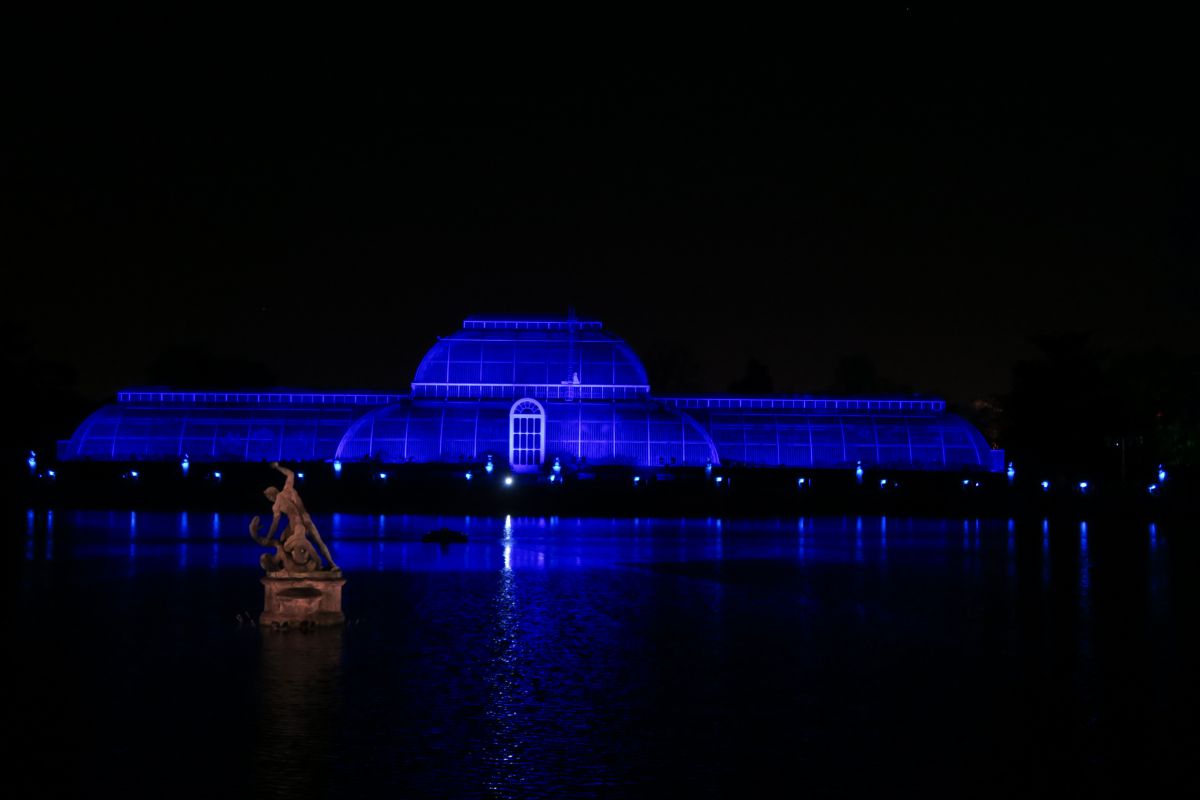 Hogwarts in the snow
17th November – 27th January 2019
You can witness how the Harry Potter film-makers created ice and snow for the winter scenes. You can discover the Studio in a festive makeover. The Great Hal is decorated as it was is the Yule Ball. It is a special experience for any Harry Potter fans. I visited the Studio without the festive decorations but would love to see it again looking all Christmassy.
Price: Adult £41, Child (5-15)  £33 , 2 adults & 2 children OR 1 adult & 3 children £132, under 4 free.
Backyard Cinema
15th Nov – 22nd Dec
There are two locations for the Backyard Cinema with different themes. The Christmas Labyrinth is located in Winterville in Clapham Common. After walking through a tunnel you will arrive to an Enchanted Woodland for your special cinema experience. You can watch the movie on beanbags or sofas. They show classic Christmas movies like Home Alone, Love Actually, The Holiday, Elf and also cartoons like Frozen, Beauty and the Beast and Mary Poppins. This year we have tickets to watch The Greatest Showman.
Price: Adult beans bags start from £17, sofa seating £20. Child (under 12) £9,95 for sofa seating and £12 for beanbags. See website for full details.
The other location is The Snowman™ Experience at Hyde Park. This is aimed at children. Here your journey leads through several rooms, where you will see parts of the famous movie. Tickets sell out fast every year so make sure you book ahead!
Price: Off-peak child £6.95, peak £12.95. Adult off-peak £9.95, peak £14.95. See website for full details.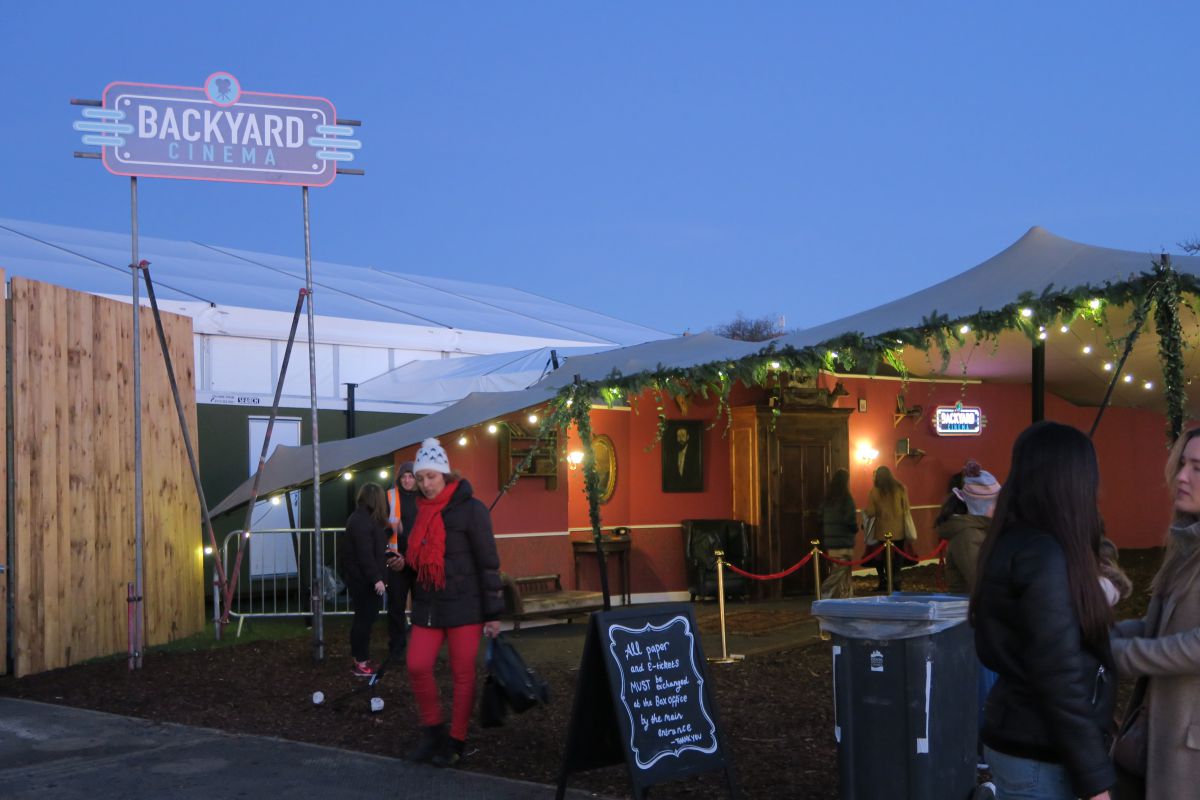 Syon Park's Enchanted Woodland
9th November – 25th November
You can walk along an illuminated trail in Syon Park's Enchanted Woodland. You will see lots of fun decorations and light shows. The event is mainly aimed at children, but it is fun for adults as well. It takes about one hour to walk through the trail at a comfortable pace.
Price: Adult £10.00 Fridays, £12.00 Saturdays & Sundays. Children: £5.00. Family tickets also available.
After Dark at Chiswick House
15th November – 30th December (running every Thursday to Sunday)
Explore a trail with unique light installations. There are several laser shows and you can even make a wish at the wishing tree, which is always fun! It should take around 45 minutes to get to the end, where you can find some of London's best food stalls. It is a great evening activity for couples and families as well!
Price: Adults £14.00,  child £8.50
Christmas at ZSL London Zoo
22 November 2018 – 1 January 2019 (running every Wednesday to Sunday)
You can explore a 1-mile circular trail which has different mesmerising music and spectacular glowing fountains and light decorations.
Price: Adult peak £19.50, child £13.00
Christmas Tree at Trafalgar Square
Winter 2018 dates TBC
The tree is donated every year since 1947 by Oslo,  Norway as a token of gratitude for British support during the Second World War.
Price: Free
I hope you got plenty of ideas about what to do in London during the Christmas period. I would love to hear your suggestions. What do you like most about spending the festive period in London?
Did you like this post? Why not PIN it?
I also have many great suggestions about unique things to do in London, which you can do anytime.
Enikő
Hey, I'm Enikő! I'm currently an au pair and I want to share my experiences with you. I've travelled a lot in the past years. I'm gonna teach you how to settle in to a new country and get free accommodation anywhere in the world. Circle Enikő on Google+!