15 off the beaten path bucket list items in London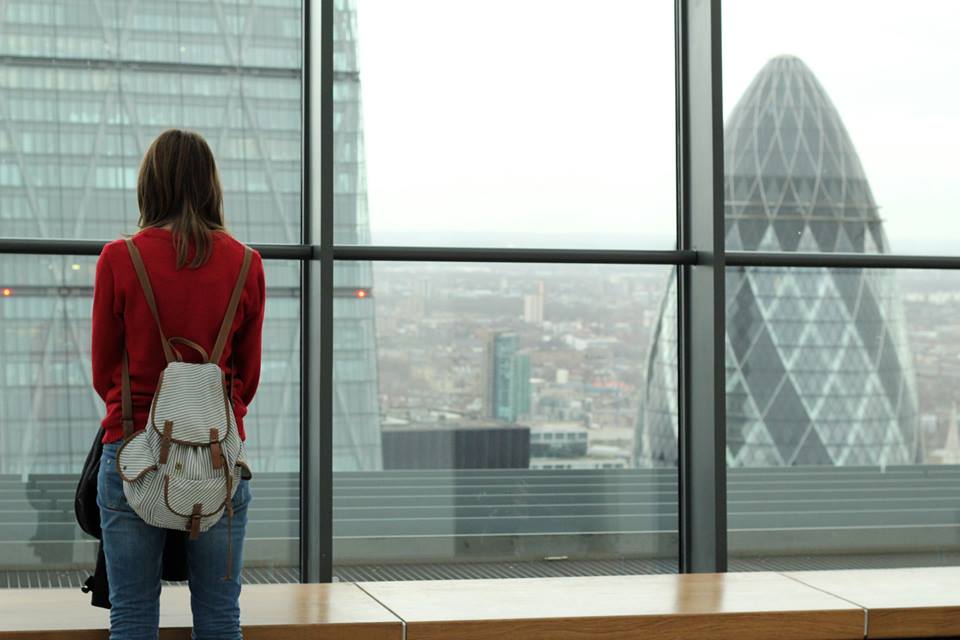 We all know the compulsory London attractions: a picture in front of a red phone box, a selfie with Westminster Abbey. These are all interesting if you are in London for the first time. However, if you are like me and moved to the city temporarily and you are tired of all the touristy areas or you just simply have a long vacation in the city, you might want to head to some hidden gems. A lot of museums are free in London, so that is always an option if you are on a budget or it's a rainy day. But there is so much more…
At 20 Fenchurch Street, you can enjoy stunning 360-degree views across London with an amazing huge glass wall. The best thing it's for all free. There's also a beautifully landscaped garden, a café, bar and restaurant. Make sure you book your appointment ahead, as they tend to fill up quickly. They release new dates on Mondays.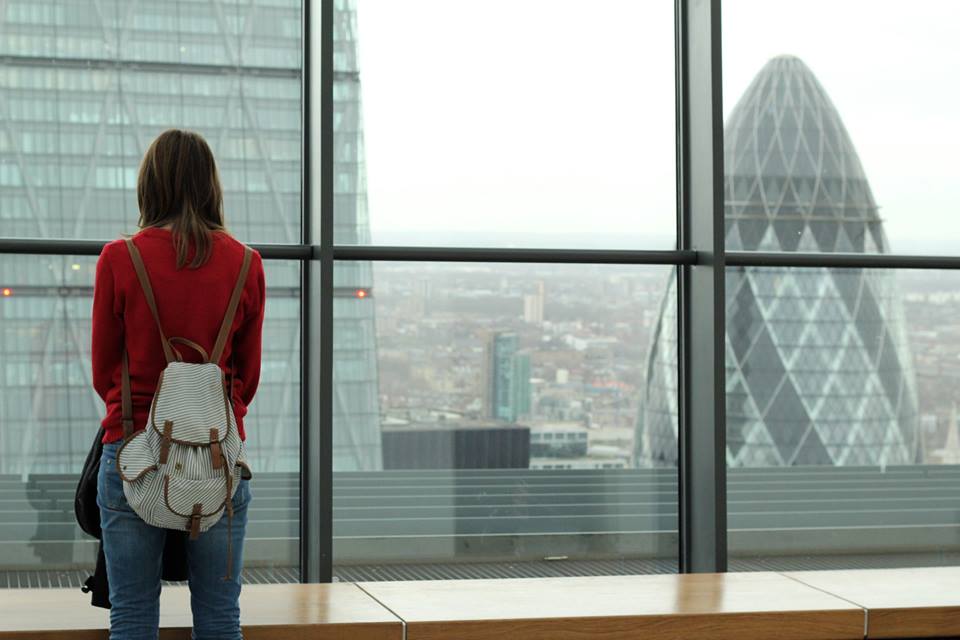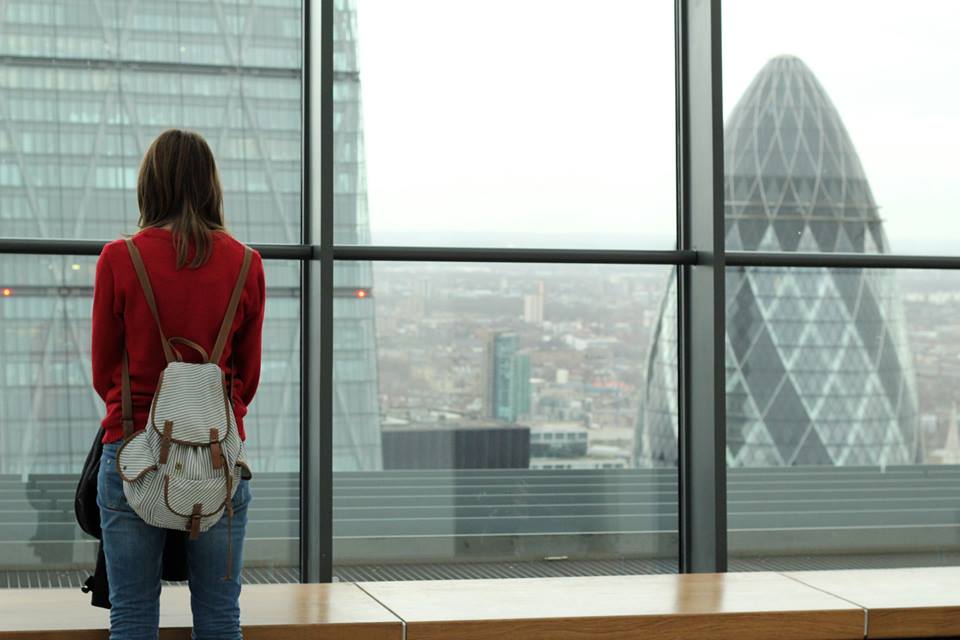 Photo: Vincent Sautter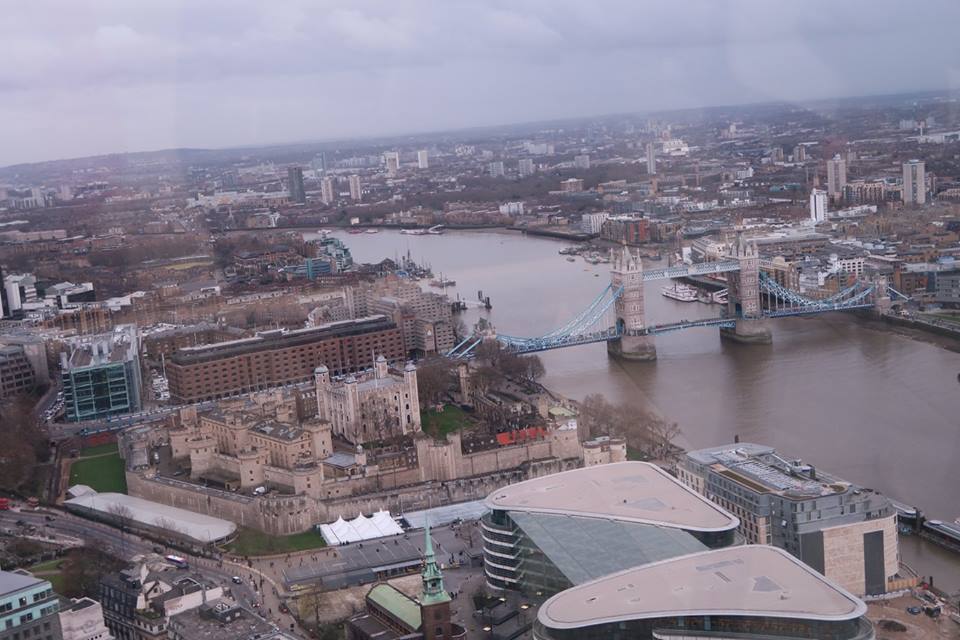 This place is just simply amazing. They offer comedy nights every day of the week, for free. The quality is always great. You can listen to some funny stand up comedians. At the end of the show, you can put some money in the hat, which is suggested as these guys deserve it. They start at 8 pm, but I advise to arrive at least an hour early in order to get in. As you can imagine they are very popular. Besides you can enjoy some drinks while you wait in the queue.
-Kyoto Garden
London has many beautiful parks, but Kyoto Garden is quite unique. It's located in Holland Park. Strolling around the garden, you will feel like you are in Japan. The peacocks and huge goldfishes in the pond are the biggest attractions.
If you are feeling adventurous you can climb the O2. It looks like a lot of fun and it's something I'll definitely want to do while I'm in the city.
-Greenwich Foot Tunnel
Did you know there's a foot tunnel under the Thames? Ok, it's not exactly pretty, to be honest! It's cold, dark and ugly, but at the same time, it's quite interesting and exciting to walk under London's main river after a day out at Greenwich.
-Have a swim in the Olympic Pool
Cool architecture, good quality water, nice pool with 50 m lanes. Not many of us can say they swam exactly where Olympic winners have before. The price is really reasonable as well. After your exercise, you can stroll in the Queen Elizabeth Olympic Park or go shopping to Westfield.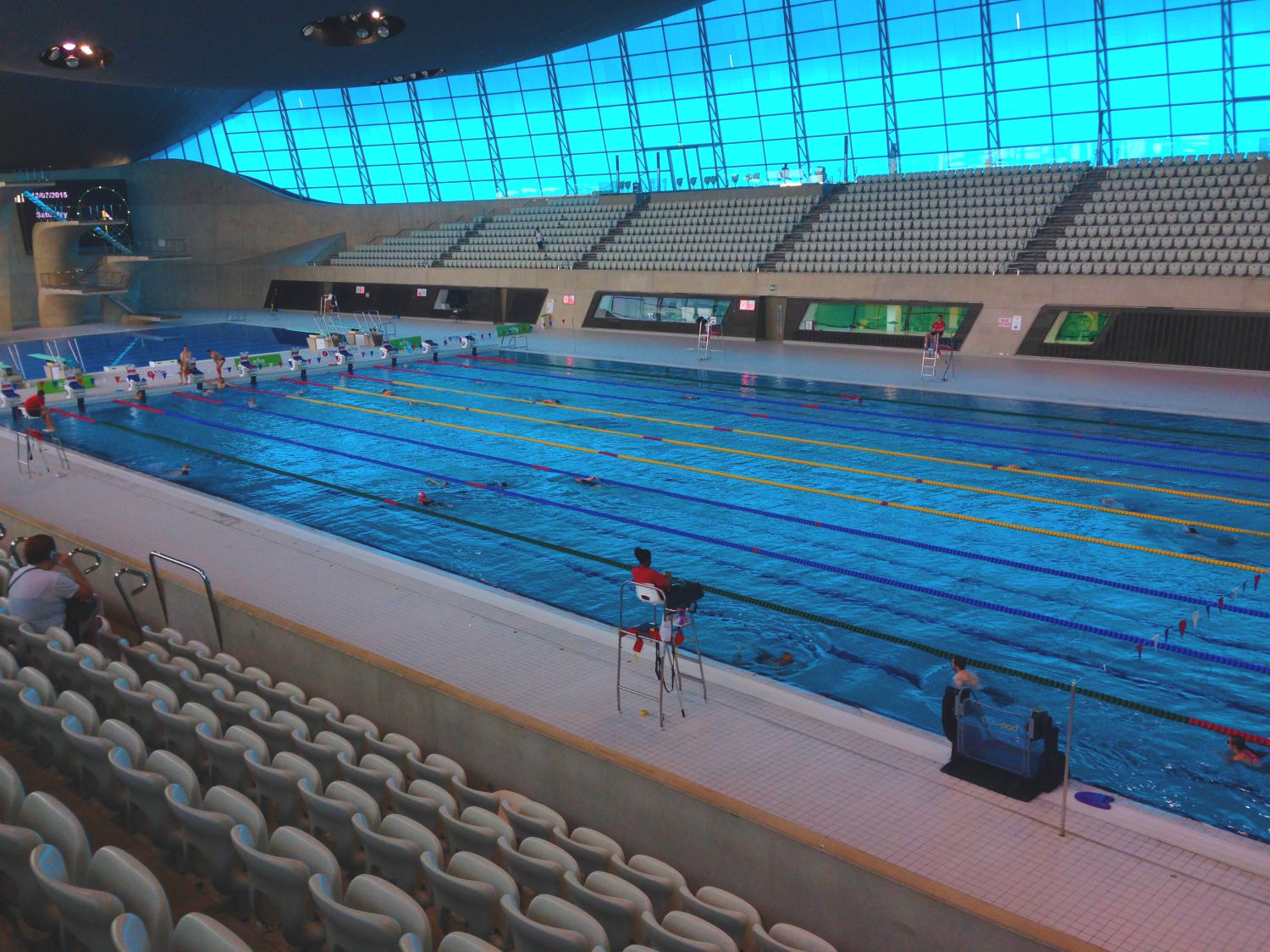 -Go to Hogwarts from the Harry Potter 9 3/4 platform
Harry Potter fans, if you can't afford to pay the £33 for the Studio Tour, you can snap a cool picture that is guaranteed to make all your HP fan friends jealous! Head to King's Cross Station, wait in the queue for your big moment. Once you are up an assistant will hand you a scarf that he throws one end in the air to be captured by the photographer. You can buy this photo or you can take your own for free.
+Tip: try the giant swing outside the station. It's fun!
-Have a swim in Serpentine or Hampstead Heath
I know you probably think I'm crazy! How often does London have the weather to go for a swim outside?! Well I mean for us non-British.. as it seems it's never too cold for the locals to wear shorts or have a dip in the ice cold water. Anyways in those 3 summer days that London has each summer, head to Hampstead Heath or to Hyde Park to have a nice swim.
-Jump on a Double Decker
Don't make any plan, just randomly sit on a double-decker go upstairs and sit at the front. You will see London from a different perspective!
-Go on a sightseeing kayak trip in London
I got into kayaking recently and try and explore more and more places this way. I think exploring London by kayak is the coolest experience ever! You will see London's most famous landmarks as you paddle on the river Thames. You will cover 17 km in under 3 hours. The trip costs £59 per person and it is worth every penny!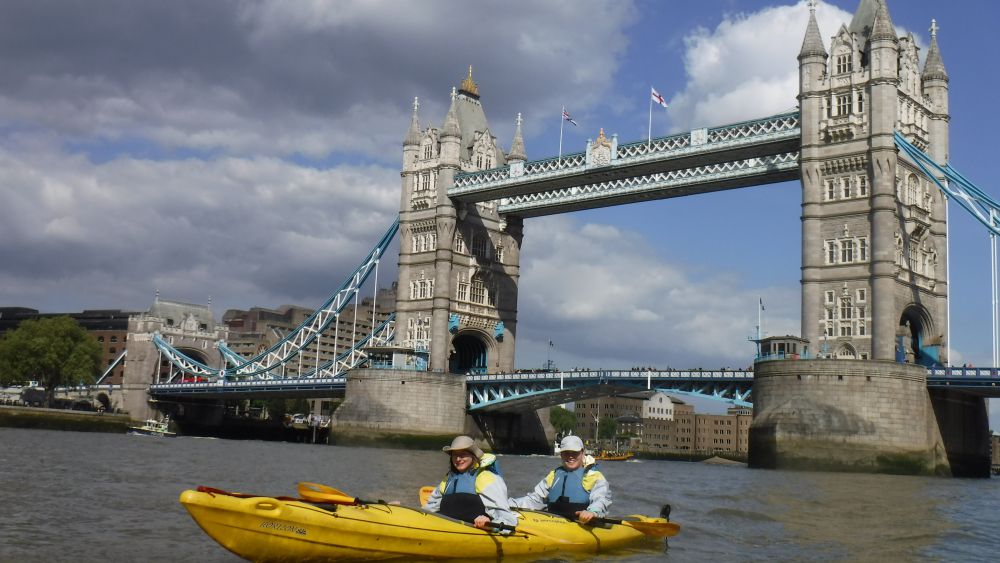 -Visit a West End show
It's been on my bucket list for a while to see a West End show. For my birthday my boyfriend surprised me with tickets to see Les Miserables. I loved everything about it! Now I am hooked! I want to see more shows! One thing is for sure, there are many shows you can choose from and you can't really go wrong with any of them. Go to the TKTS office on Leicester Square to get cheap tickets for the day!
-Picnic at Primrose Hill
Primrose Hill is one of my favourite spots in London. It's not exactly a hidden gem, but it's so pretty that I can't not include it in the list. The park is nice and you can have a lovely picnic up the hill overlooking the city. Camden Town is also just a short walk away, where you can find some crazy shops and any kind of street food you can imagine. (Check out the Hungarian restaurant if you are there!)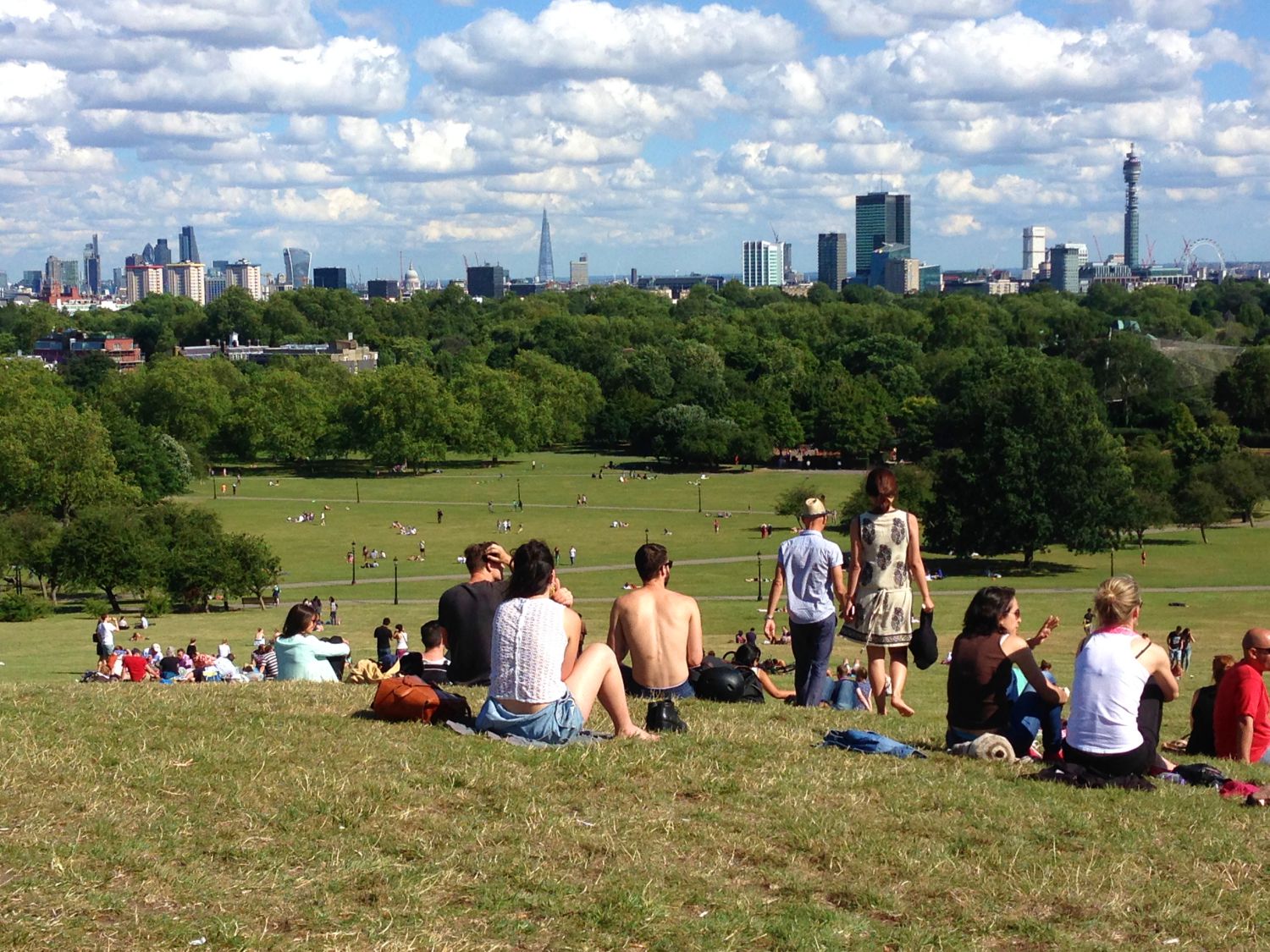 You get to see the Royal Docks in a new light with a view from the top of the cable car over the Thames. It's especially fun with kids or people who have a fear of height. 😛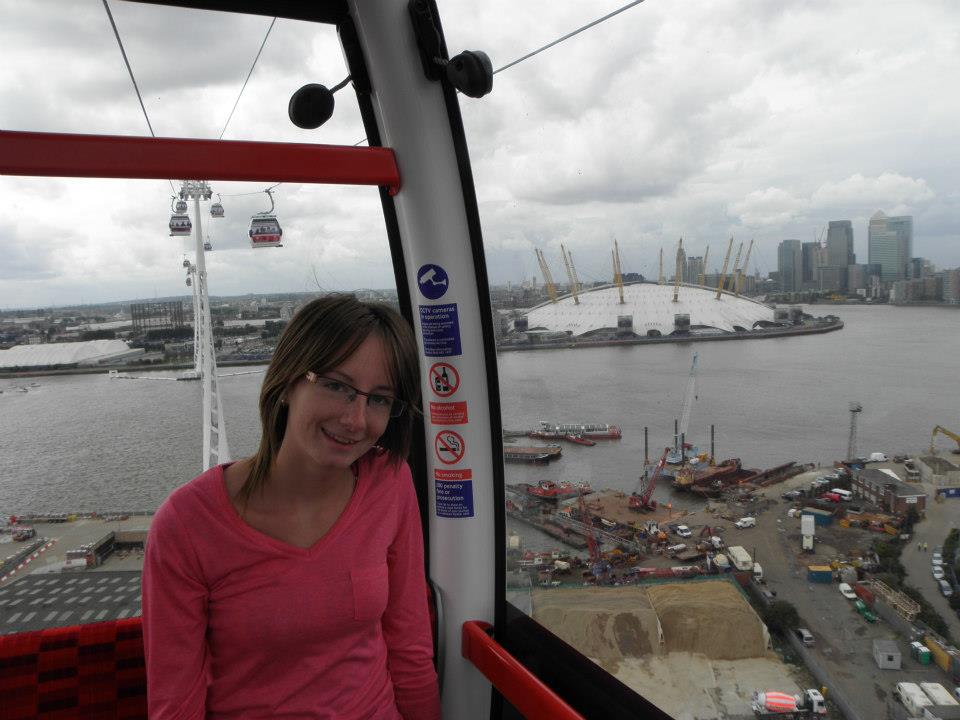 -Visit Lady Dinah's Cat Emporium
I'm a huge cat fan. It was heartbreaking to leave all my 1000 cats at home in Hungary. (Ok it's a toy cat collection, but I hope you understand my pain..) I haven't been to this place yet, but as soon as I do I'll tell you about it! They require booking weeks/months ahead, so it might take a while till I get there. I imagine it could also make a fun date in London.
-Go deer watching to Richmond Park
You can't miss them there are so many! Make sure you bring your camera to take a picture of these lovely animals! Richmond park is the perfect place for cycling, jogging, dog walking, flying a kite or just strolling around.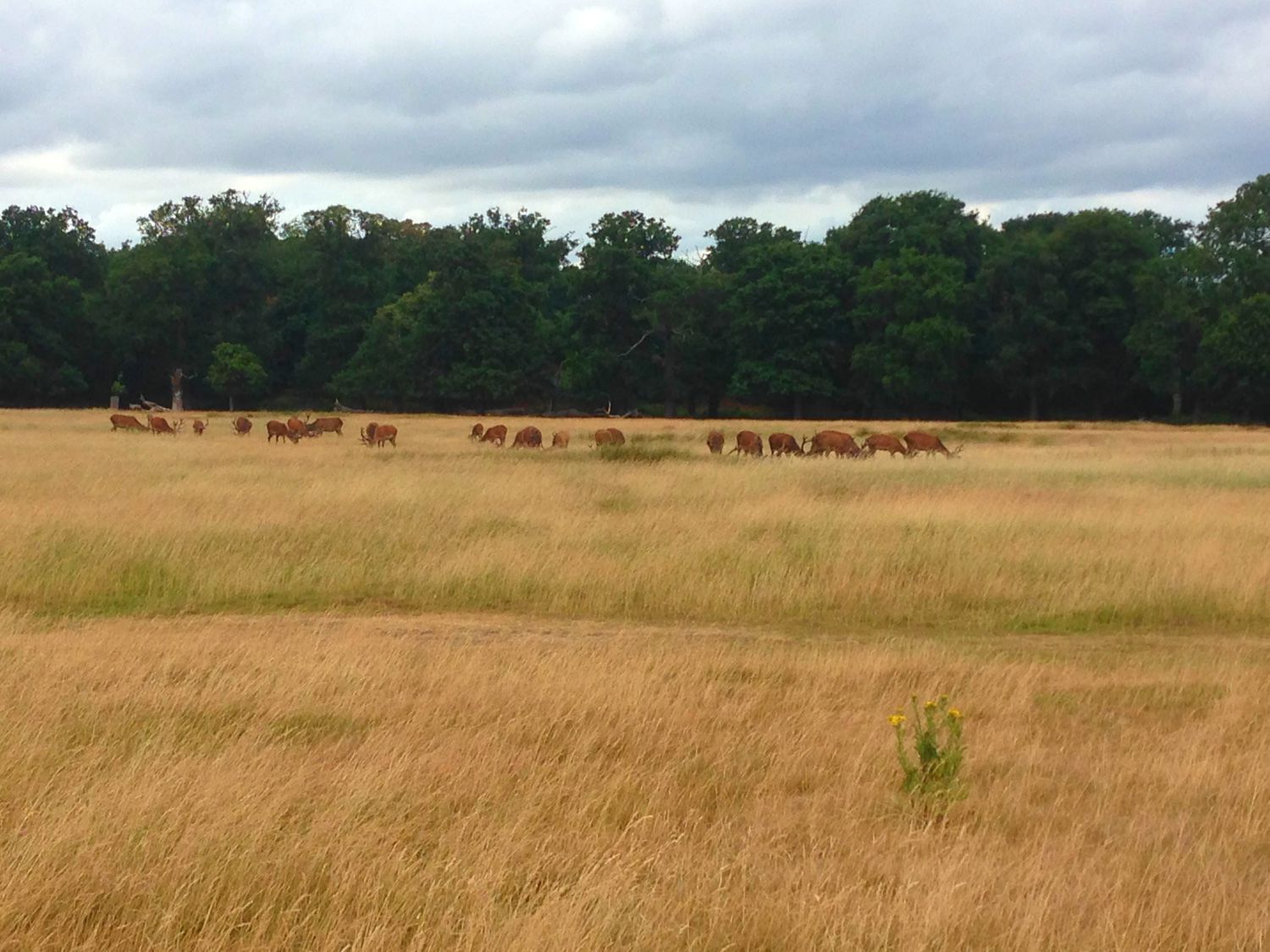 If you would like to visit London and also give back, check out this post about responsible tourism options in London.
If you would like some nice accommodation ideas check out this post about where to stay in London.
Don't go hungry on your holiday, but visit some of the best restaurants in London.
If you are looking for even more awesome things to do check out this ultimate London bucket list.
I'd love to hear your favourite secret spots in the city. Leave them in the comment below! 🙂
Did you like this post? Pin it for later!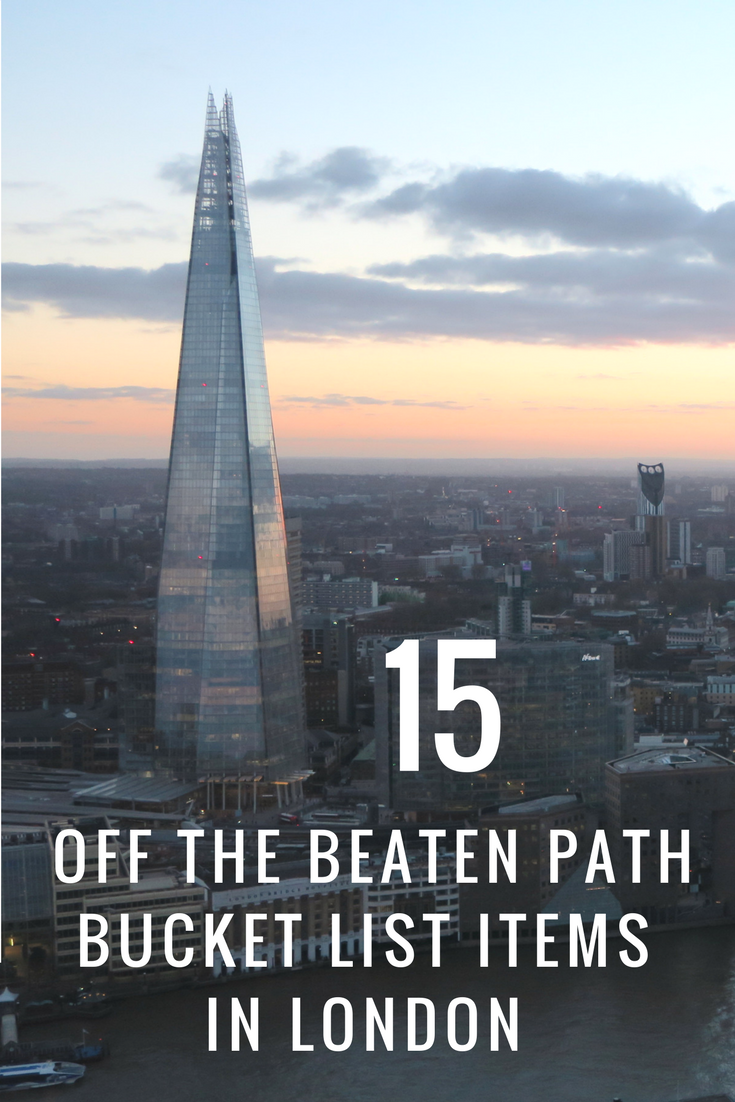 Enikő
Hey, I'm Enikő! I'm currently an au pair and I want to share my experiences with you. I've travelled a lot in the past years. I'm gonna teach you how to settle in to a new country and get free accommodation anywhere in the world. Circle Enikő on Google+!