This post may contain affiliate links. If you make a purchase through one of these links, I may receive a small commission at no extra cost to you.
I heard people rave about their Cadac camping stoves. They seem to have a big range, so anyone can find something suitable for their needs. I reached out to the company to see if they were open to collaborating with me. They kindly sent me their Cadac Safari Chef 2 to review.
This is a sponsored post, but all opinion is my own.
Why choose Cadac?
Cadac has won several international awards over the years for its product quality and innovation. Whether you are a couple or a big family, Cadac has something for you. They offer a wide range of outdoor cooking and heating products.
Our experience with the Cadac Safari Chef 2
Up until now, we were quite lazy with our camping meals. We would just boil some water and eat an expedition meal from a packet. Very quick and lightweight option without having to do any washing up. Great for wild camping or if you rely on public transport.
However, we now have a car and have the space for some more luxurious items. We decided to go car camping on my birthday to the Peak District and Live The Braai Life. I must say, I was very proud of the dishes we cooked on the barbecue during these 4 days. We kept all the meat in a camping fridge and had some really nice meals. It was nice to slow down from our usual hectic itinerary to cook some nice meals, enjoy the surrounding views and spend some quality time together.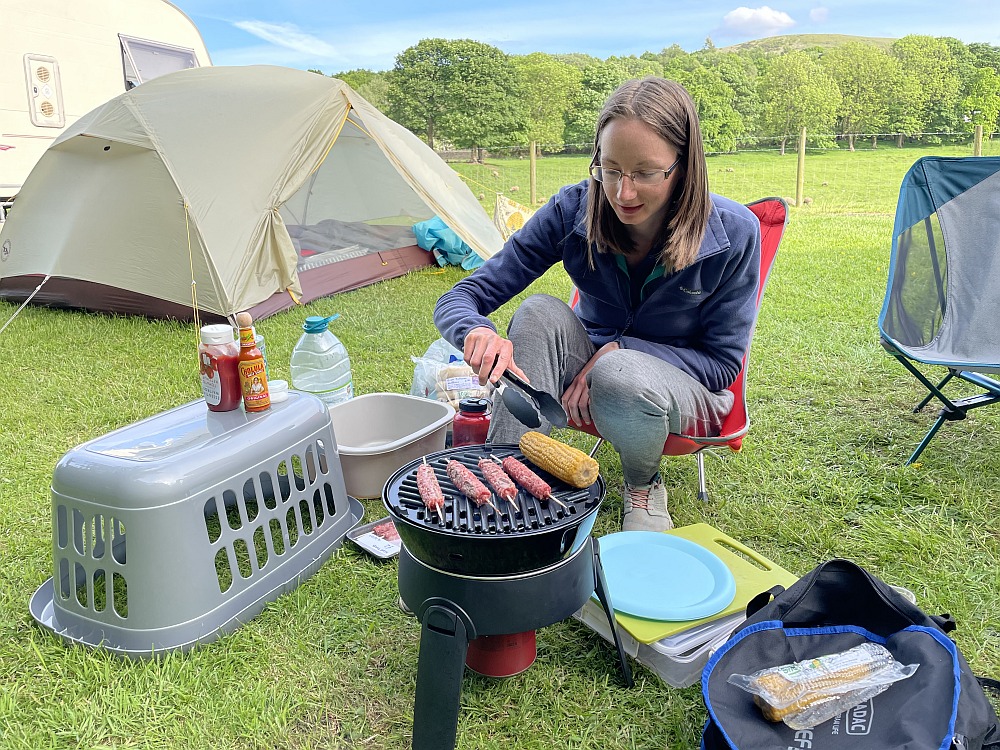 The camping stove is super easy to use. It's quick to set up and pack away. The Safari Chef 2 has folding legs that allow you to stand it on the floor or on a table. It also comes with a carrier bag, which makes it easy to tuck into your car!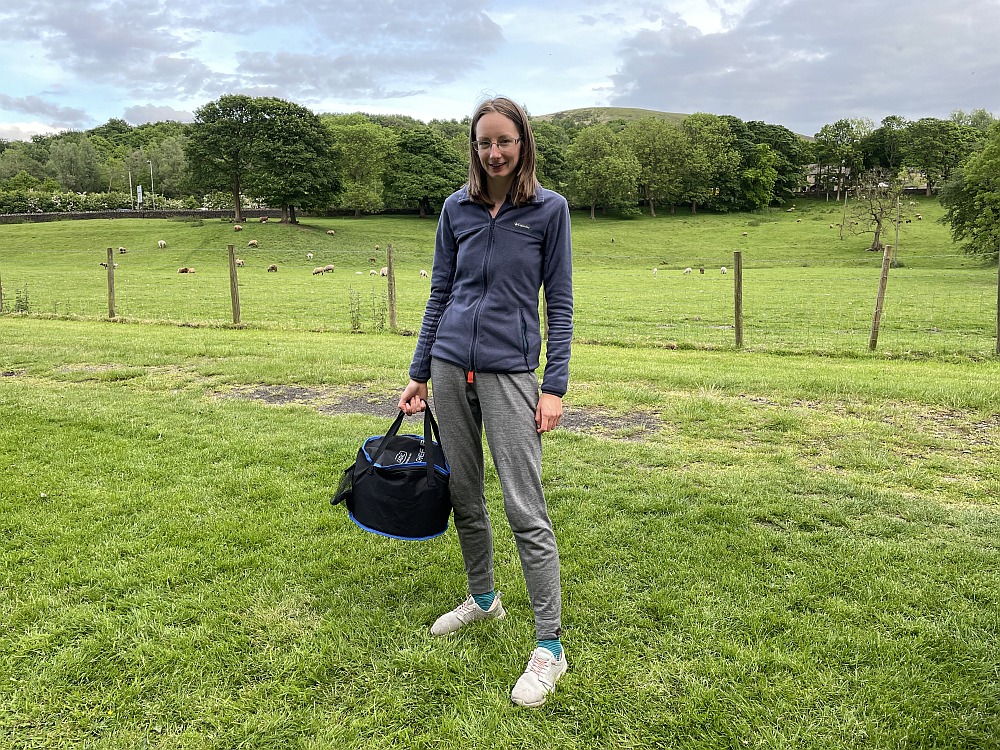 The best thing about this stove is that it can multipurpose. The unit comes with a ceramic BBQ Grill Plate and Flat Plate. It also has an enamelled Dome Lid which doubles as a pot for cooking and a removable pot stand for use with your own kettle and pans So you can boil a kettle on it, fry or bbq food. It also works as a pizza oven with the pizza stone accessory.

The camping stove runs from disposable gas cartridges that screw directly to the unit, meaning no need for regulators and bulky cylinders.
I had no issue cleaning the plates, even after the fatty meat. I just used warm soapy water. But some parts are also dishwasher safe.
What we cooked:
Sausages with asparagus and potatoes
English breakfast (bacon, eggs and baked beans)
Kofta kebabs and corn on the hob
Pizza and garlic bread
Who is the Cadac Safari Chef 2 for?
Good size cooking surface for two people, but it is probably too small for a family
People who do car camping, or I can imagine taking it on a canoe trip as well. But probably not suitable for backpacking trips, as you want to keep weight and size down.
All in all we are very happy with our new camping stove. We will take it on all our car camping trips and we can't wait to try out new recipes with it.
Click here to see the latest prices of Cadac Safari Chef 2.
Disclaimer: Please note this is a sponsored post, but as always all opinion is my own.
Enikő
Hey, I'm Enikő! I'm currently an au pair and I want to share my experiences with you. I've travelled a lot in the past years. I'm gonna teach you how to settle in to a new country and get free accommodation anywhere in the world. Circle Enikő on Google+!