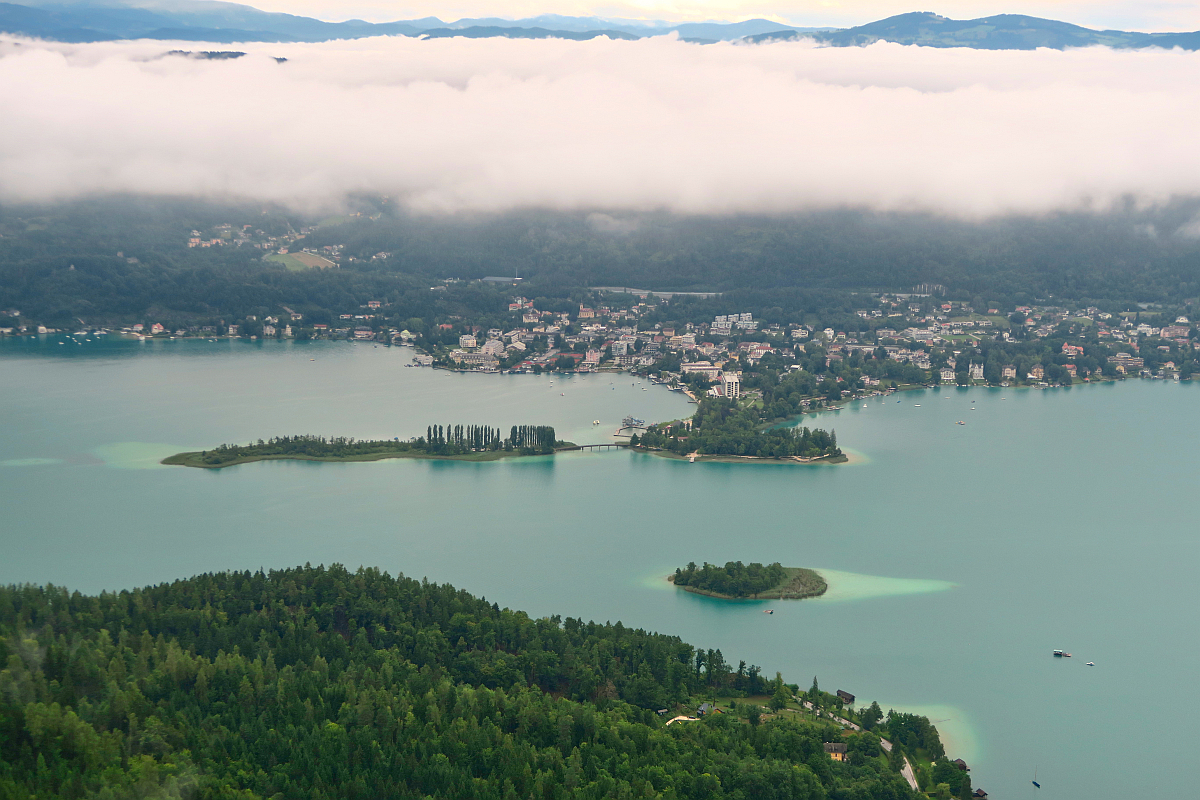 Pyramidenkogel is the highest wooden viewing tower in the world. It stands at 851 metres above sea level in the beautiful Austrian Alps. The tower itself is 100 m and has a very unique feature: it is home to the highest slide in Europe. That's right! After you enjoyed the scenic 360-degree views to Carinthia's wonderful lakes and mountains, you can slide down a 120 m long indoor tunnel slide.
Visiting Pyramidenkogel
I came across the Pyramidenkogel observation tower on a friend's Instagram post. As I do with many places I like I saved it to my Google Maps with a star. In the summer I spent 6 weeks travelling in Europe with my parents. We were getting ready for the next chapter of our journey: driving from Slovenia to Austria. As I typed in the destination to Google Maps I noticed that we will go past this starred place. So, of course, I did a bit more research and that's when I realised that Pyramidenkogel is not only a viewing platform but also a really cool slide as well. We decided to stop on our way to Salzkammergut and soak in those lovely views from the top.
Pyramidenkogel Prices
Viewing platform
Adult €14
Students €10
Children (6 – 15 years) €6.50
Children 5 and under go free
Family passes are also available. See full details on the site.
Use of slide (height restriction, minimum height 130 cm) €4 + entry
FLY 100' panorama zip wire – weight restriction, only for visitors weighing 30 – 120 kg €15.00 + entry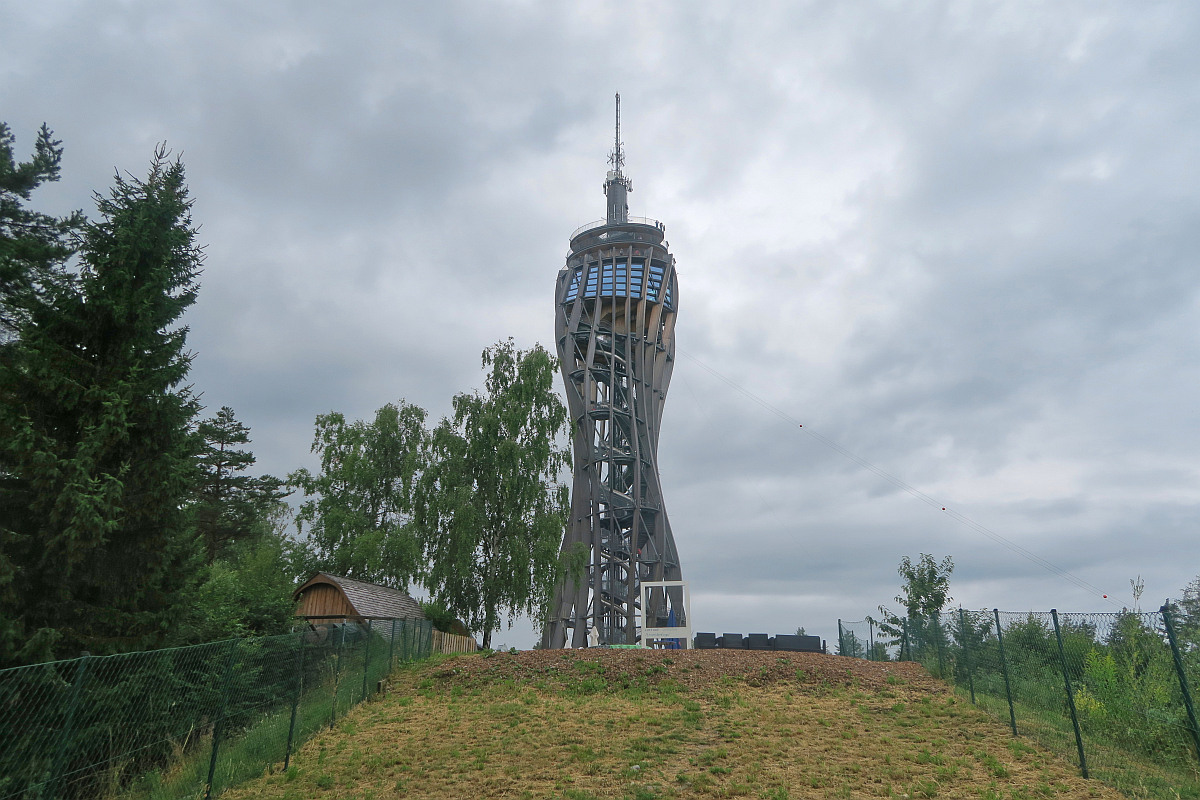 Pyramidenkogel Facilities
Viewing platform
Pyramidenkogel is the highest wooden viewing tower in the world. It was designed by Markus Klaura and Dietmar Kaden. The structure is 100 m high including the 18-metre tall aerial on the top. There is a lift that takes visitors to the top, or alternatively you can climb the 441 steps. There are different viewing platforms on the top all offering 360-degree views of the area. During our visit the landscape changed every minute, as there were several clouds moving around. This provided a very interesting visit for us.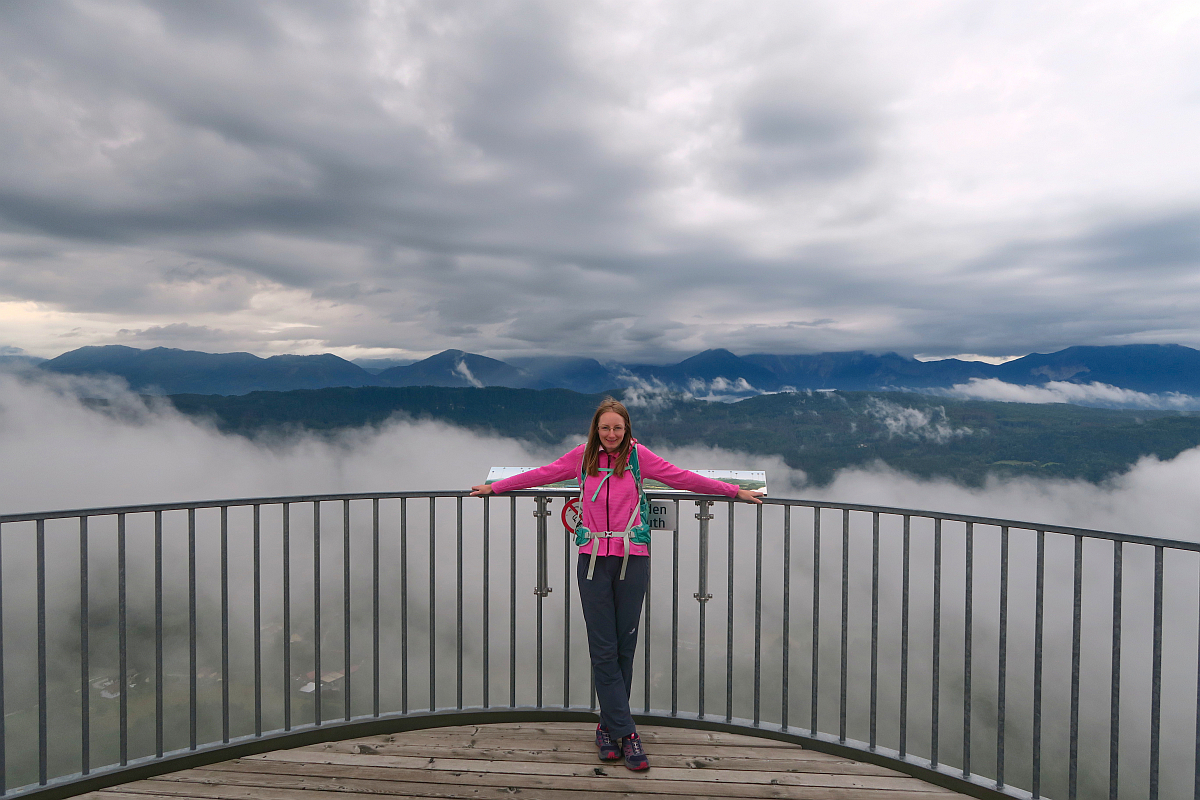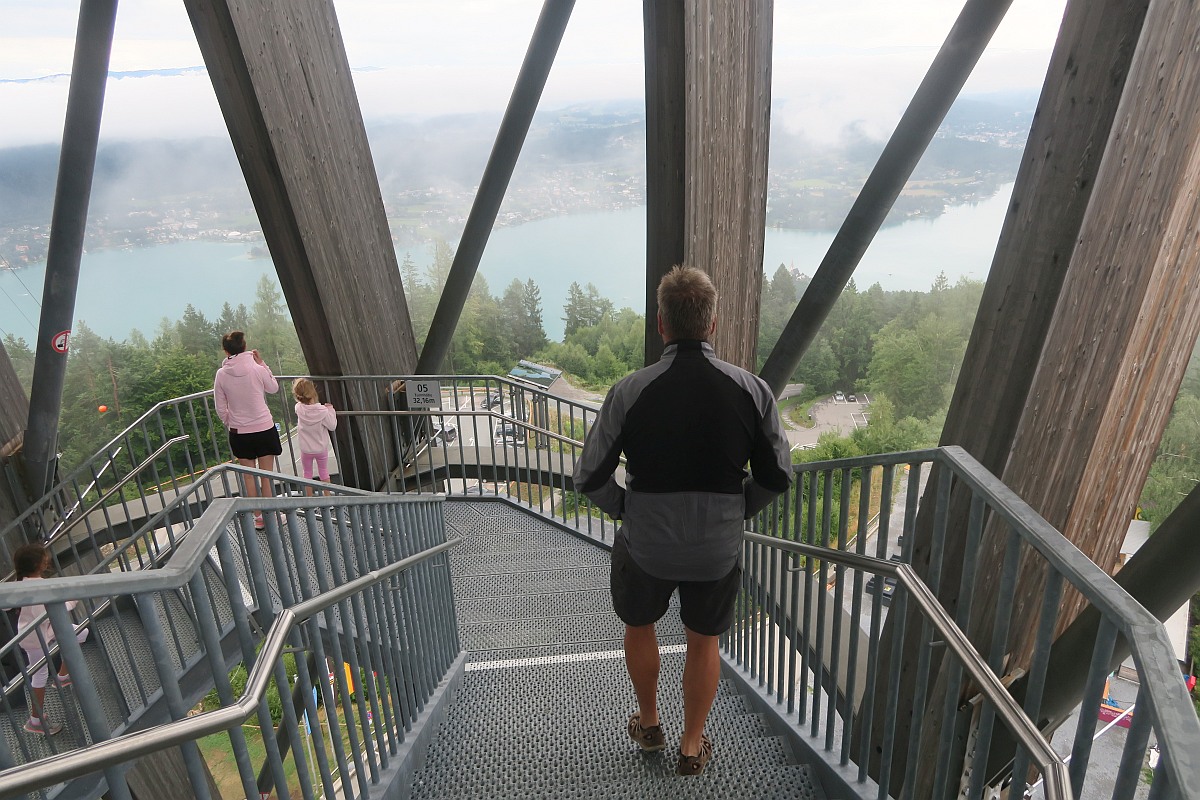 Slide
It is the tallest tunnel slide in continental Europe and it is a fun way to get to the bottom. A time is taken, when you slide down, so you can see how long you needed for the 120 metres. This is a fun way to compete with your friends. The slide is open all year round, depending on the weather conditions. Unfortunately, when we were there it was closed down, as it rained heavily the night before and it was still wet and hence slow. We were there early in the morning, right at opening time. They were in the process of drying it, but they couldn't say how long it would take and we didn't want to hang around as we still had a long journey ahead of us.
So I missed out on this experience, but I didn't really mind, as the views were really nice and we managed to avoid the crowd by going there first thing in the morning.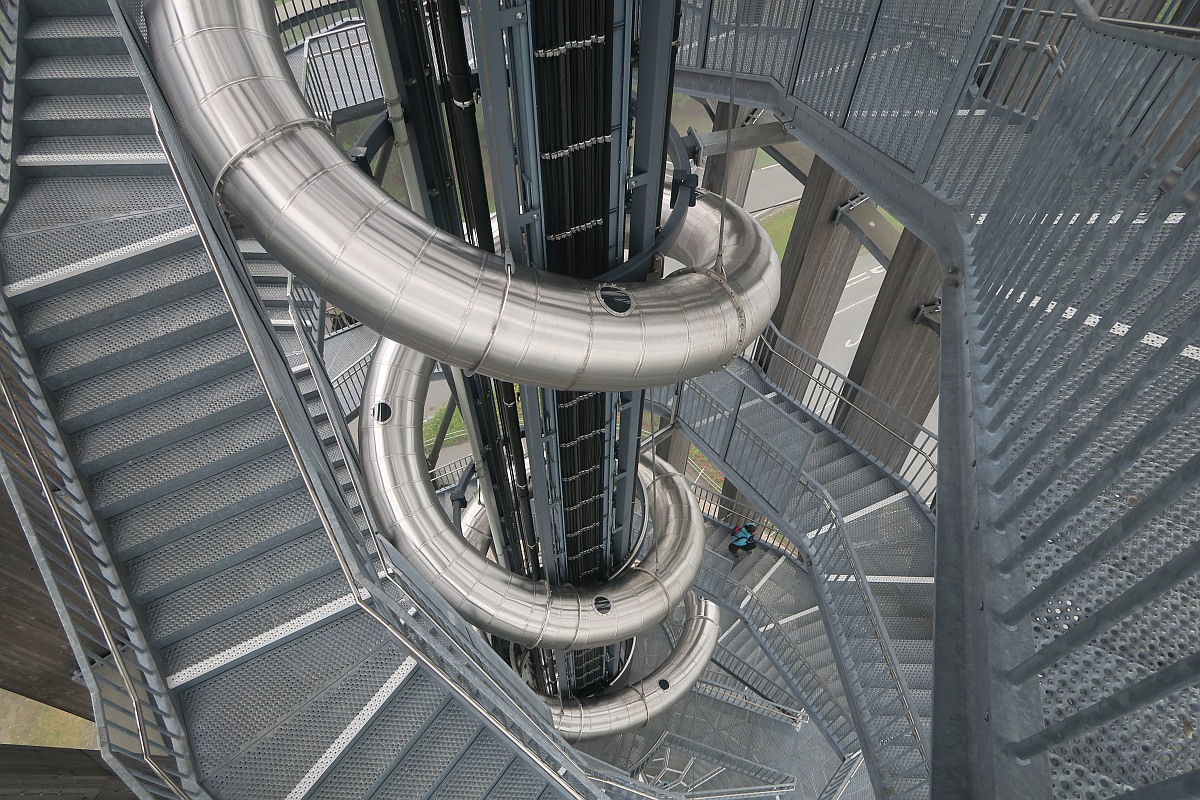 Playground
Besides Europe's highest slide there is a playground outdoors next to the tower that will keep children busy for hours. It has a large climbing frame, slide, swings and many other elements as well.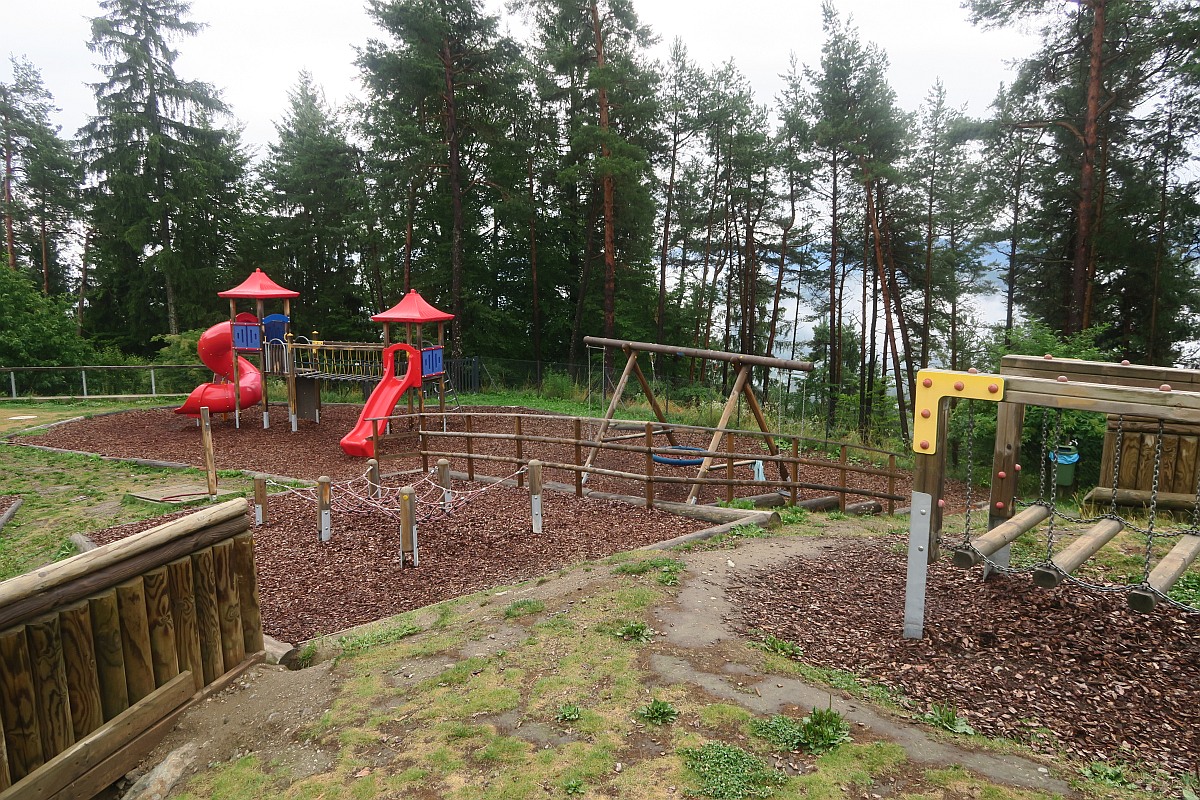 Restaurant
On the ground floor of the tower there is a restaurant along with a souvenir shop, where you can try traditional Austrian and international dishes. If you want an even nicer experience you can visit the Sky Box, which is 70 m high in the tower. Enjoy breathtaking views, while tasting delicious food.
Parking
There is free parking on-site next to the tower.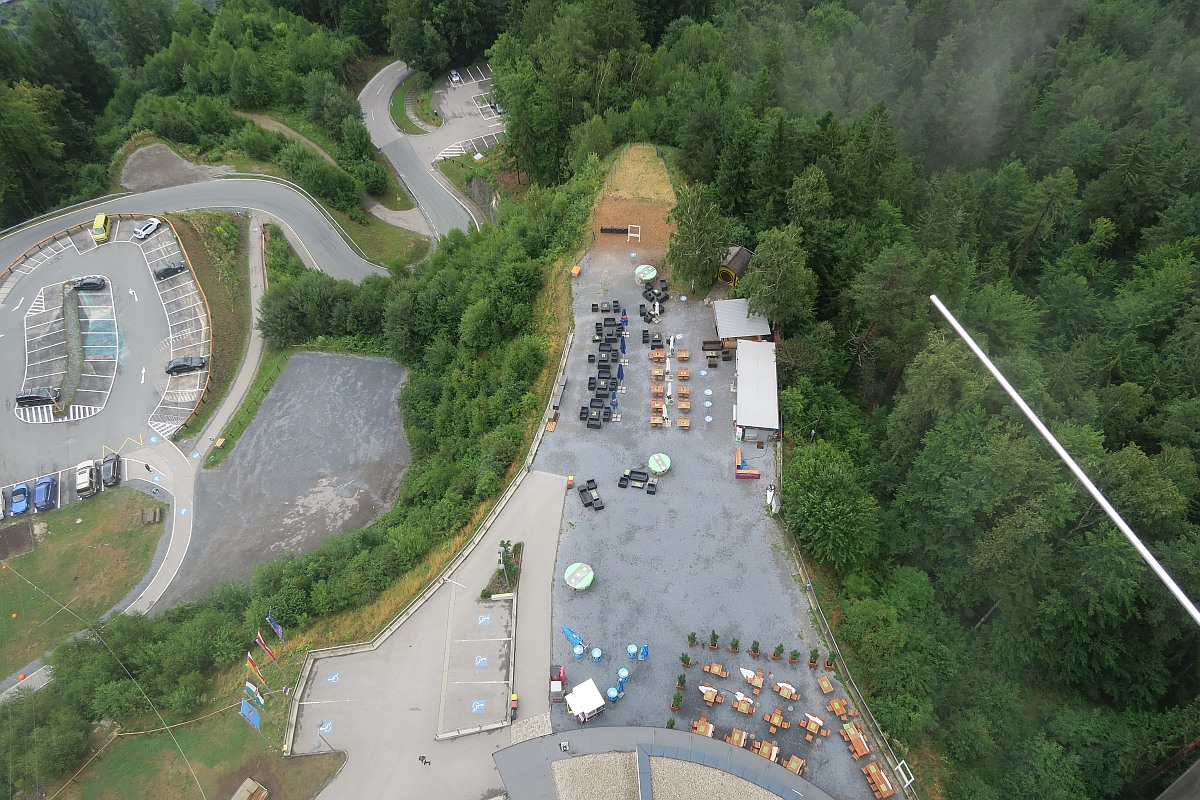 Zip Line
'Fly 100' is a zip wire that is 100 metres long and over 70 metres high. I didn't try it, but it looks like great fun if you are not scared of heights.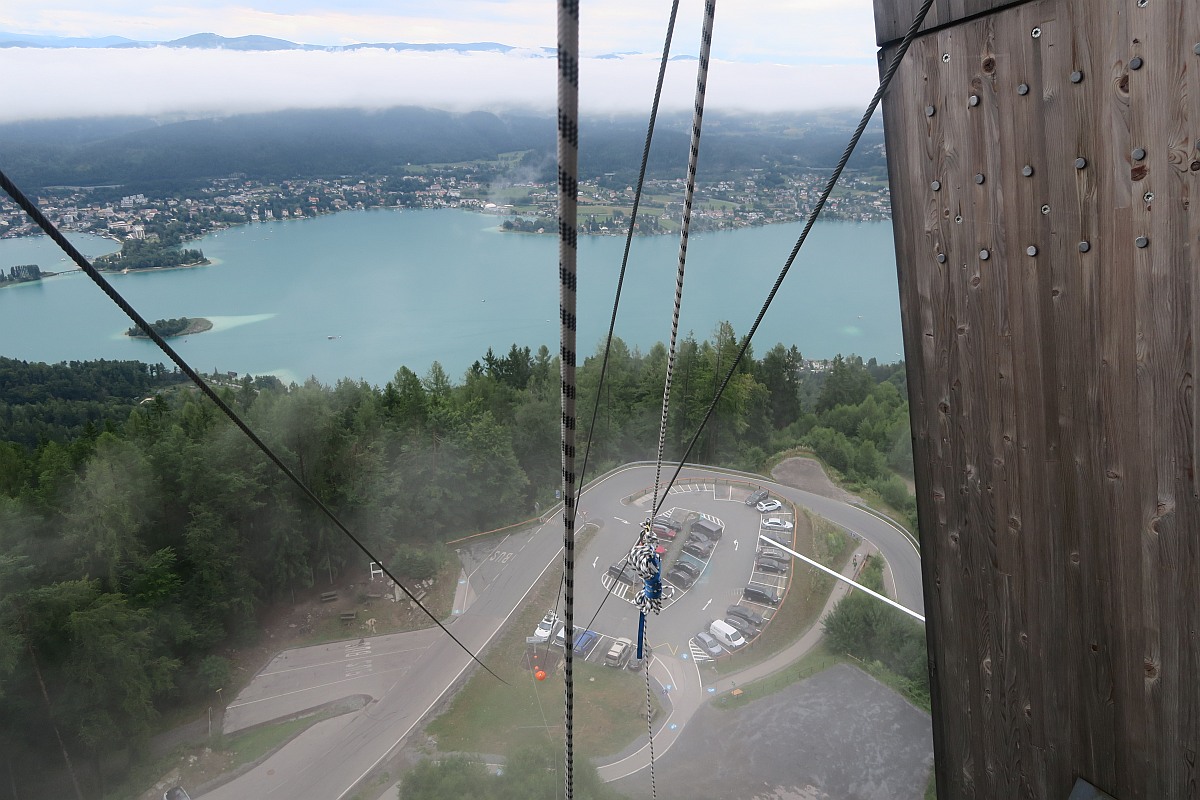 How to get to Pyramidenkogel
By public transport: In the summer there is a bus service from Reifnitz to Pyramidenkogel. 
By car: There is parking at the tower including disabled parking directly next to the building. 
By hiking: You can also visit the tower by hiking. There are several hiking trails in the area. 
I've been to Austria many times before, mostly in the Salzkammergut region. In fact I returned to that region 4 times, as I love it so much! I never realised that other parts of the country are equally beautiful and full of mountains, lakes and hiking trails. This trip made me realise there is so much more to explore. So I will plan more trips in the future to other parts of Austria as well.
Have you been to Austria before? What did you enjoy most about the country?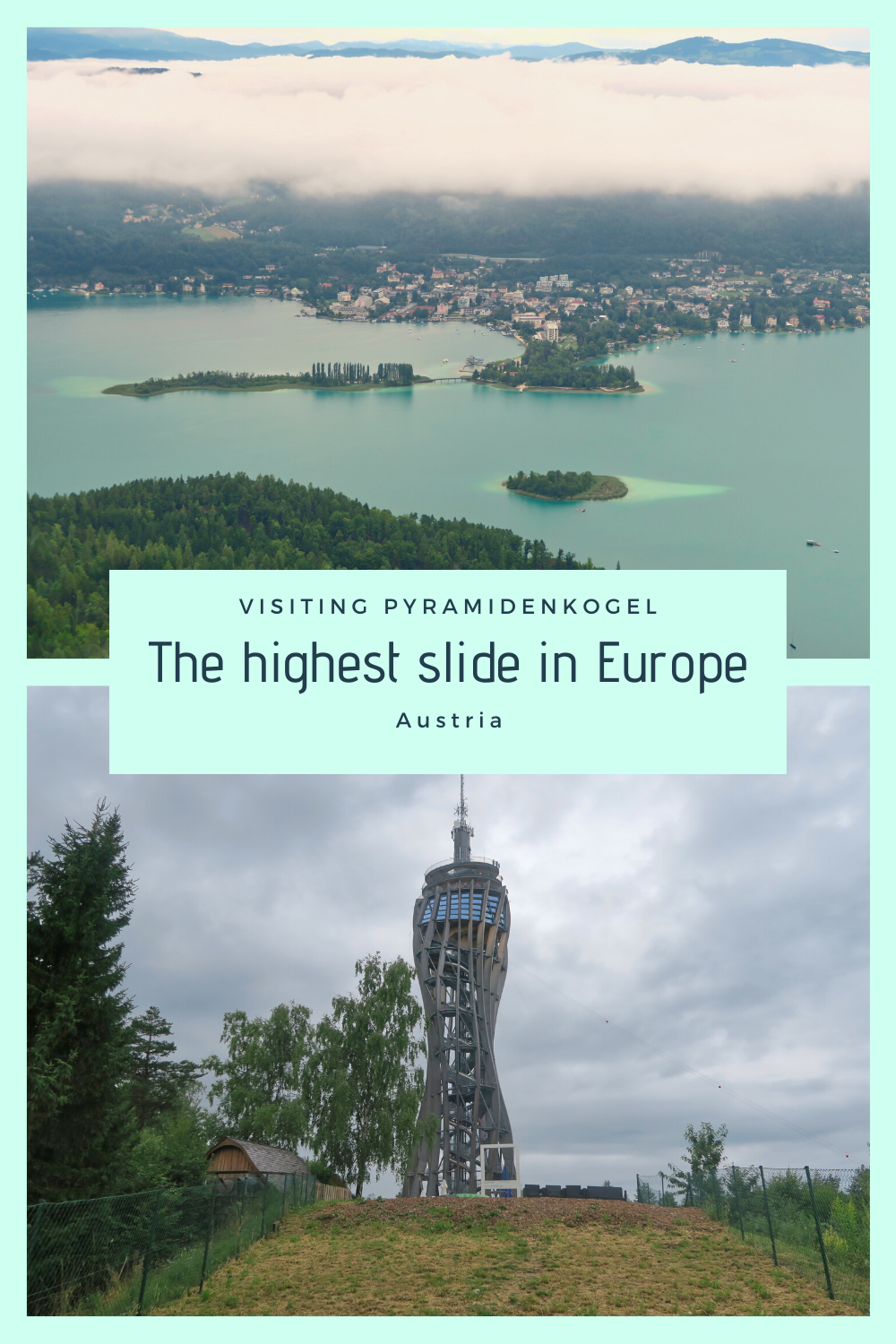 Enikő
Hey, I'm Enikő! I'm currently an au pair and I want to share my experiences with you. I've travelled a lot in the past years. I'm gonna teach you how to settle in to a new country and get free accommodation anywhere in the world. Circle Enikő on Google+!