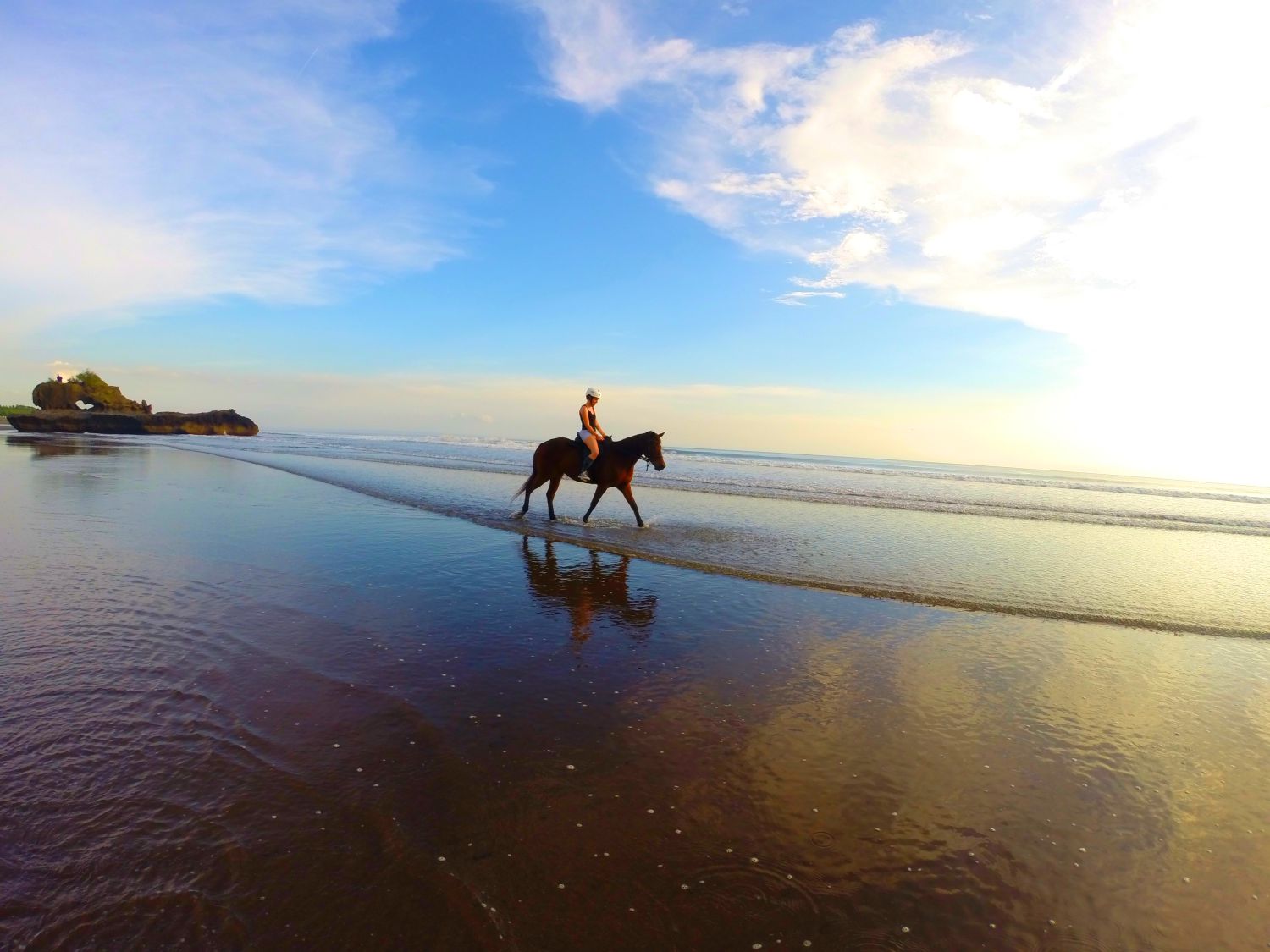 This is a tough one, as there are so many things to do in Bali it's hard to name just a few, let alone put them in order. Actually, at the end of the day it doesn't really matter what you do in Bali, you'll have an awesome time. It's just a magical place, where it's impossible not to be happy. I wrote about why I love Bali here.
13. Dinner at Jimbaran
The setting is perfect for a romantic dinner. There's candle light, firework, live music and you can hear the sound of the waves as the tables are right on the beach. But don't be discouraged to go there alone. The staff will make sure you feel special with their kind words, beautiful smiles and they welcome you by putting a flower in your hair. Oh did I mention the seafood was amazing?
12. Massage
My very first full body massage. It's easy to get hooked. Very relaxing. Bonus that it's really cheap to get a massage in Bali, so make sure you do so while you are on the island.
11.Parasailing
This was a terrifying experience, but was so worth it! The scenery from above was really beautiful!
10. Kecak dance
Tourists can watch the kecak dance for IDR 100.000 in the famous Uluwatu Temple. The location for this dance is amazing as it's located at the edge of a beautiful cliff facing the ocean. The dance commences at the time of sun setting so as you are watching the dance you will see the sunset in the background. You will notice how the rhythm of the dance changes as it turns from daylight into night. It was amazing to hear the chanting 'cak ca cak' from all those men. The dancers interact with the audience sometimes and everyone was very professional. Amazing show, that you must see once is Bali! A great way to learn a bit about the Balinese culture.
Bring hat and water because it can be very hot! Choose the seat facing the ocean and you will have an unforgettable moment!
9. Do a food tour
There are lots of food tours in Bali you could try. This is a great way to immerse yourself in the local culture and try new food. Balinese cuisine is very tasty, so you won't regret it!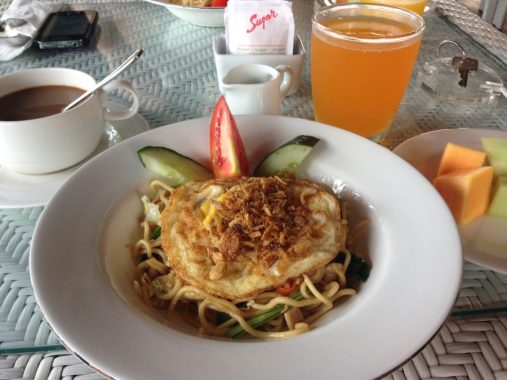 8. Surfing
Just go to Kuta Beach and someone will walk up to you offering their services. Now go into the game of bargaining and once you negotiated your wished deal you are ready to go. I stood up the board for the first time which was just an incredible experience. We only surfed for 2 hours and even had a break but it felt like an eternity. It's fun, but very exhausting to get hit by waves every minute and I think I drank enough salty water for a lifetime. 😀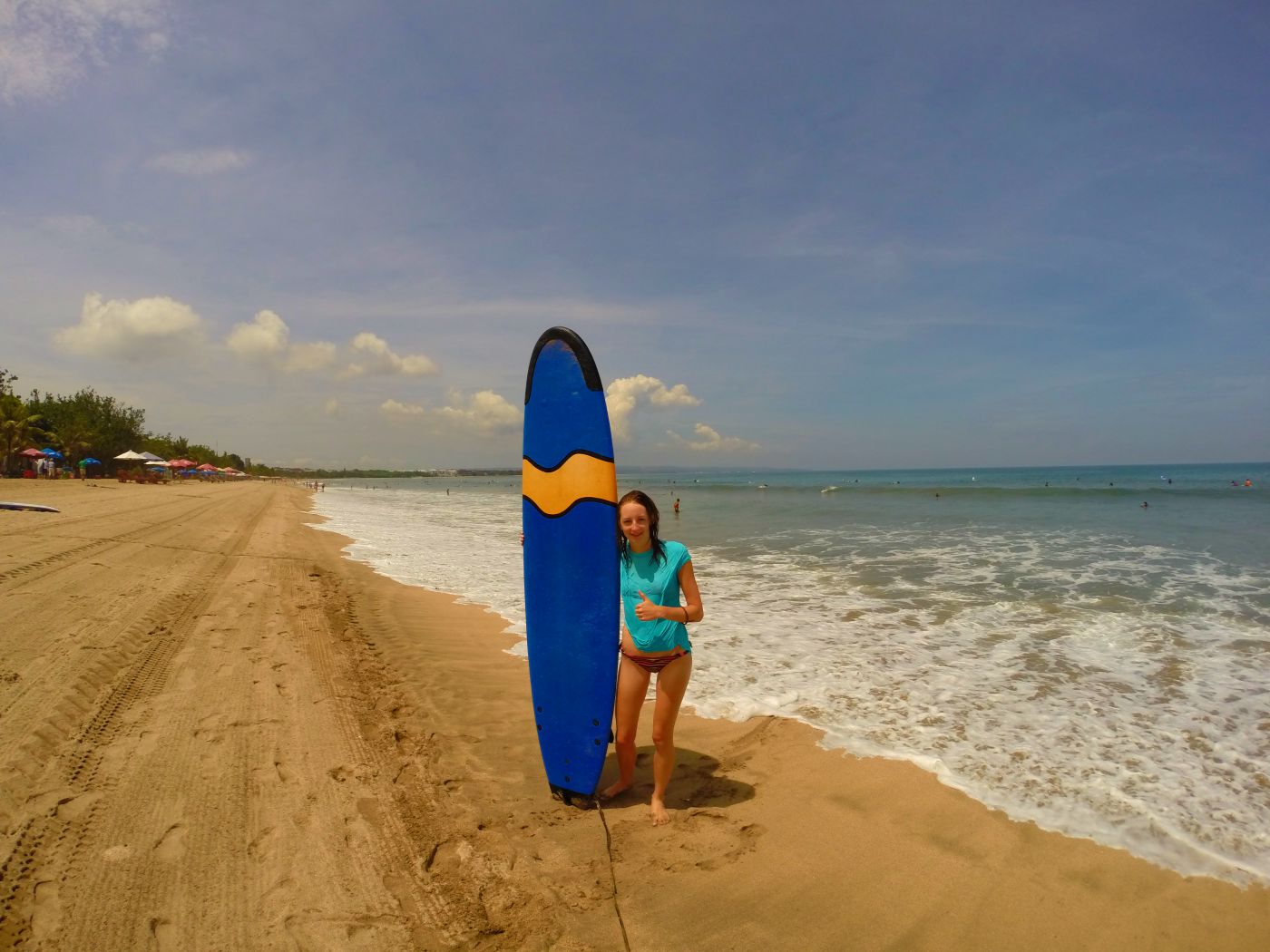 7. Horse riding at the beach
I keep kicking myself for leaving my GoPro batteries in my hotel that day, so I couldn't take any pictures of the sun set. Either way I'll never forget that beautiful surrounding we had during our horse ride on the beach. We even saw a bat cave.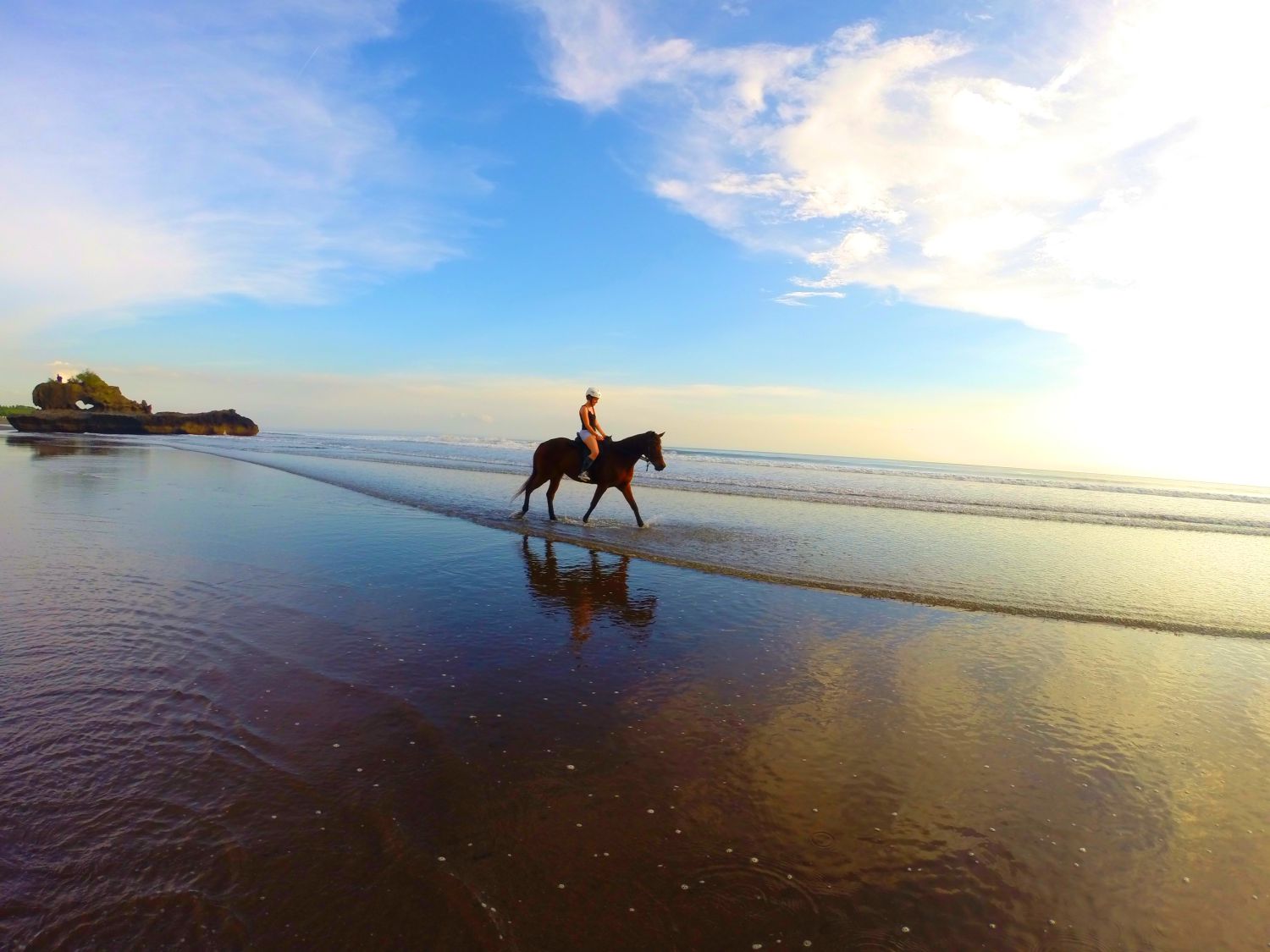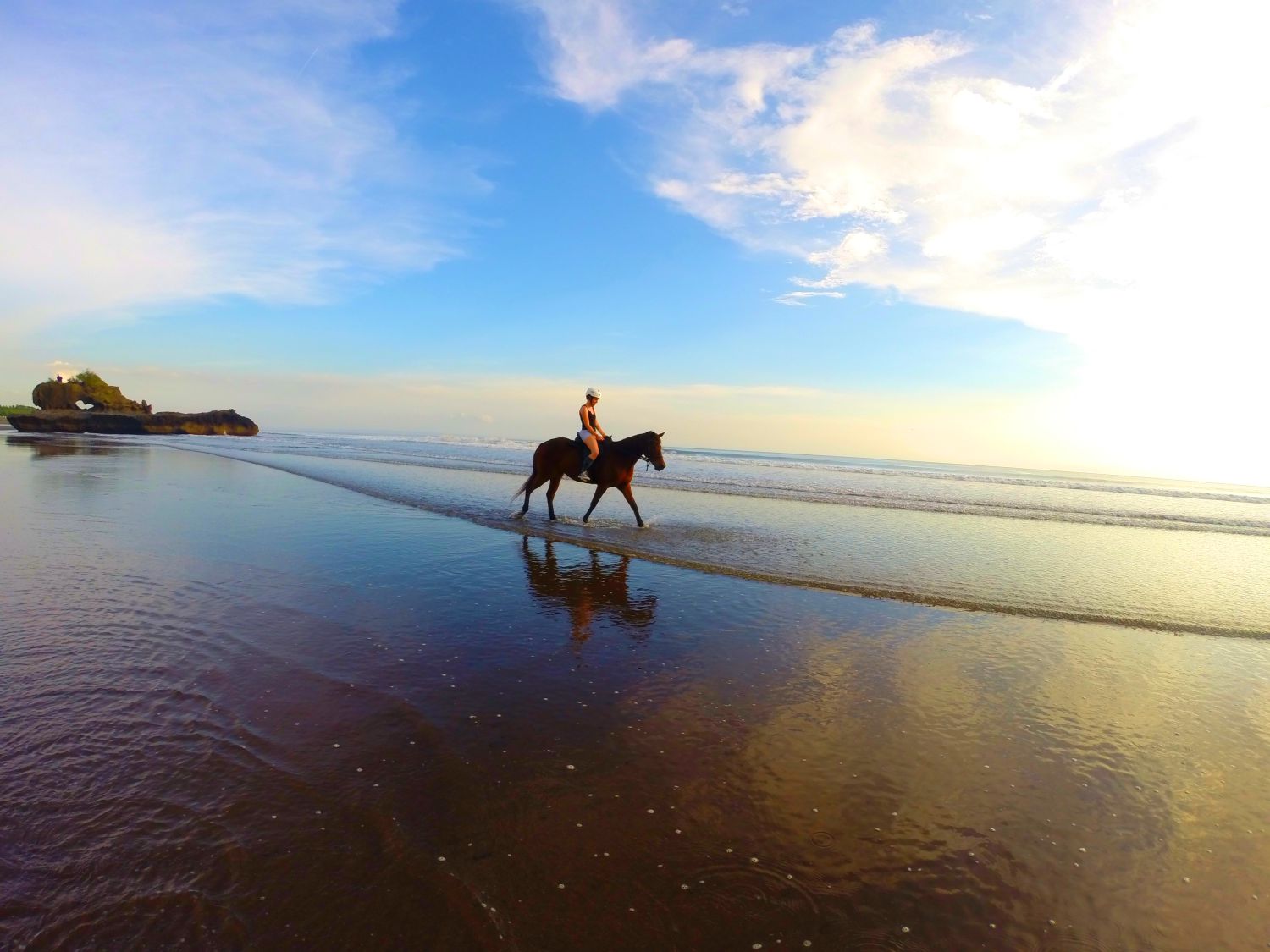 6. Scuba diving
I remember being very nervous about this one, but in the end really enjoyed the experience. It wasn't a particularly comfortable feeling being underwater and not being able to control my movements, but that's what my guide was for. He was awesome and seeing the beautiful underwater world made me forget about how this all could have gone wrong. I highly recommend scuba diving in Indonesia, it is an experience you won't forget!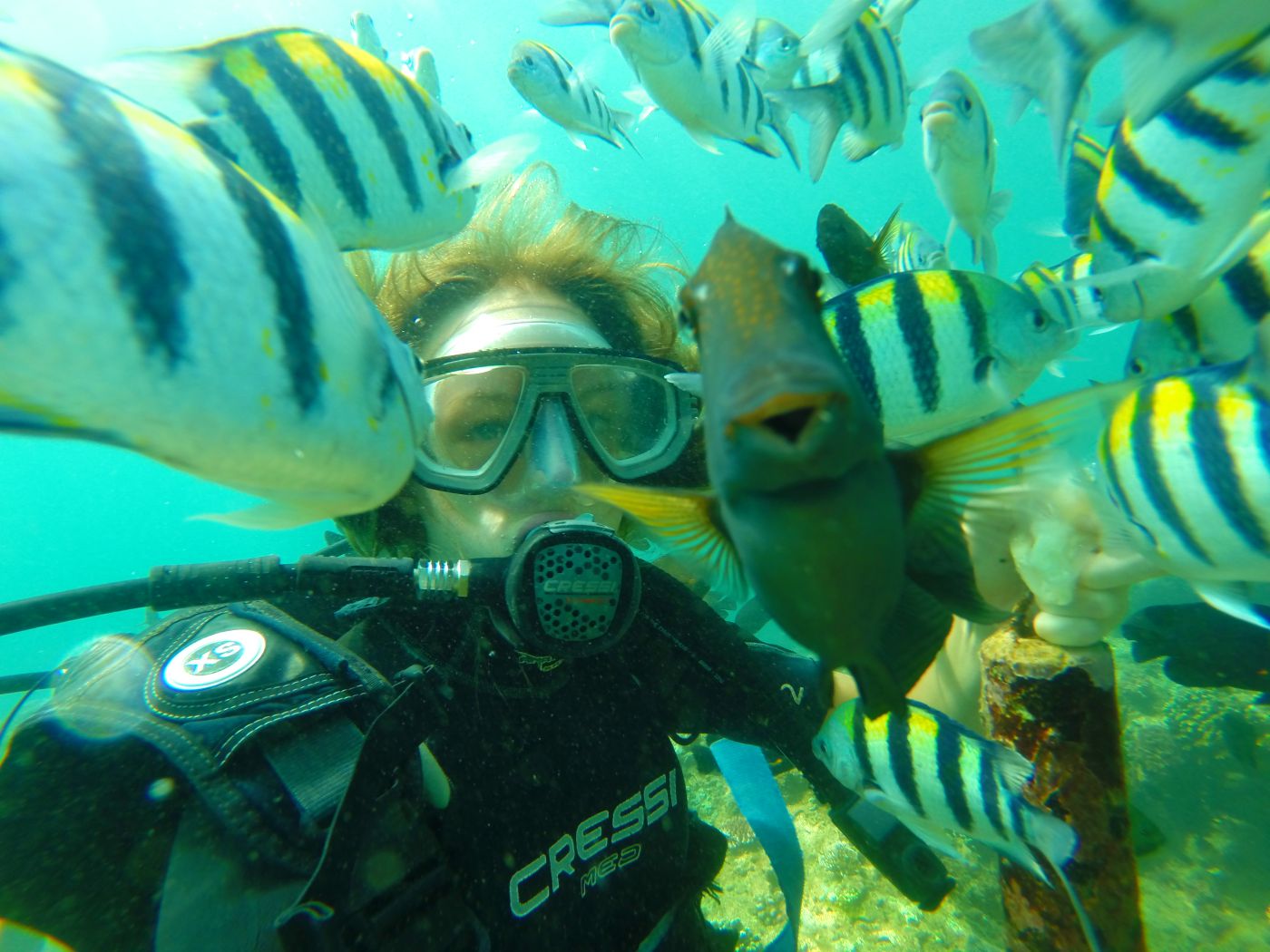 5. Ubud Monkey Forest
I mean who wouldn't want such an awesome profile picture for facebook as this one? 😛 I loved the monkey forest. It was my first encounter with these cheeky animals. I couldn't stop smiling while watching them play with each other. Also I witnessed as one of them jumped on an unsuspected lady's back from behind. Aren't they cute? xD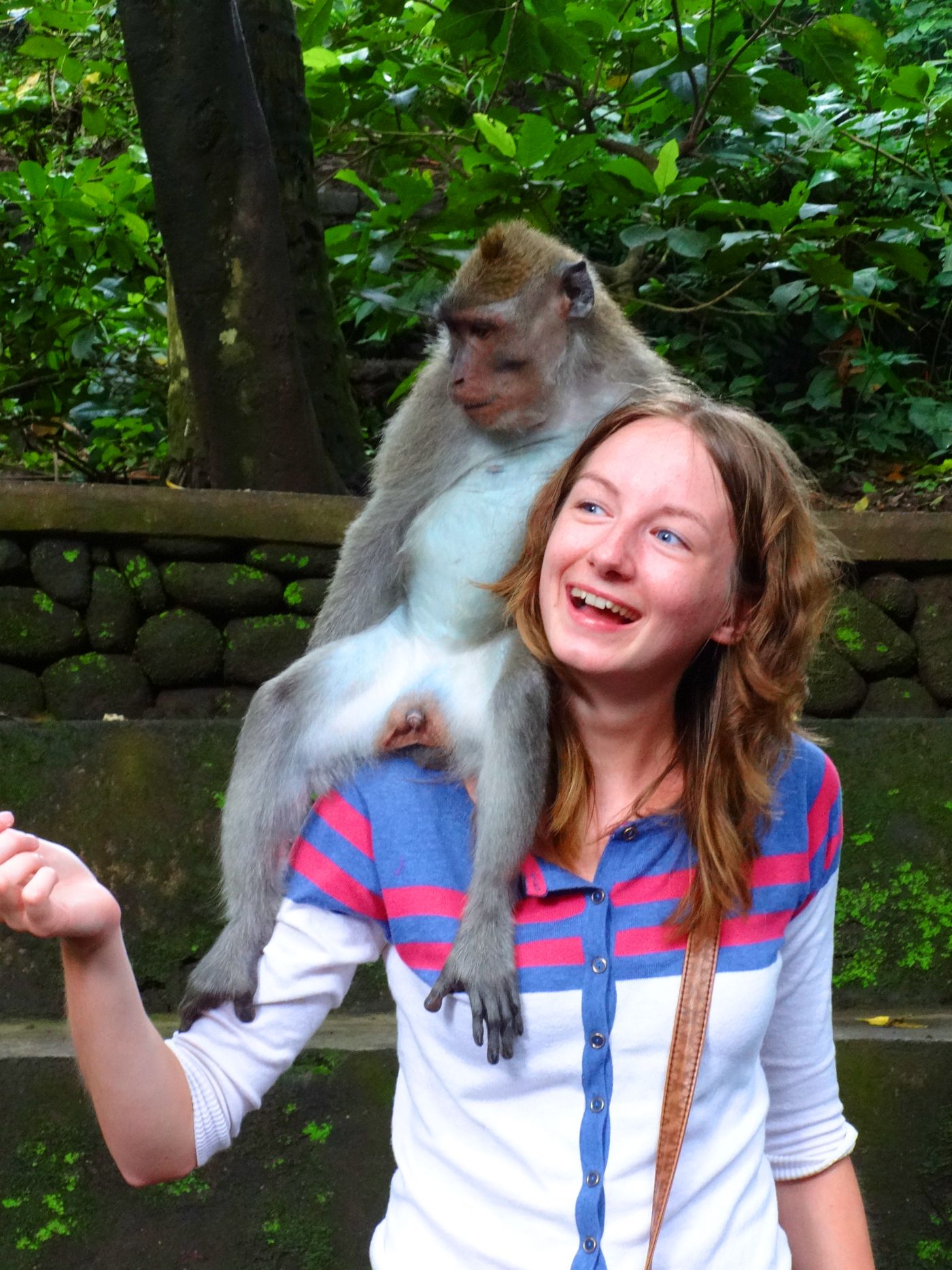 4. Bedugul
It was very magical to see the Pura Ulun Danu Bratan water temple. It's probably the most unique temples for me on the island and an absolute must see. If you arrive early you can witness the traditional food offering, when locals are dressed in traditional Balinese clothes and play music as well.
3. Rafting
What a blast from start to finish. We paddled down 12 km of the river and we all enjoyed the experience being tossed along the course in a raft while trying to splash as much water as we could on anyone that came within distance. The route of course was magnificent with gorgeous waterfalls and lush jungle. Be aware that the river has its own mind, so you'll hit many big rocks and walls along the way. It all heightens the experience. At the end we had our well deserved lunch, which was very delicious.
2. Cycling in rice paddies
I'm cycling mad, so if there's a chance to explore a place on two wheels I'll grab it. It was a unique experience as we cycled through small Balinese villages, where we could really see how these people live, how they keep their animals, prepare food. At one point we encountered a group of school aged children washing bamboos in the river naked.
1. Jatiluwah
I felt like in a chapter of "Eat, pray, love." If you love nature and culture you can't leave Bali without a visit to these beautiful rice fields. You can hike through them and see the locals do their job, maybe even help a bit. It's less commercial than the Tegalalang rice terraces and way bigger. You can see Mount Batukaru and Mount Agung in the background.
Enikő
Hey, I'm Enikő! I'm currently an au pair and I want to share my experiences with you. I've travelled a lot in the past years. I'm gonna teach you how to settle in to a new country and get free accommodation anywhere in the world. Circle Enikő on Google+!