Day Trip from London – Kayaking with seals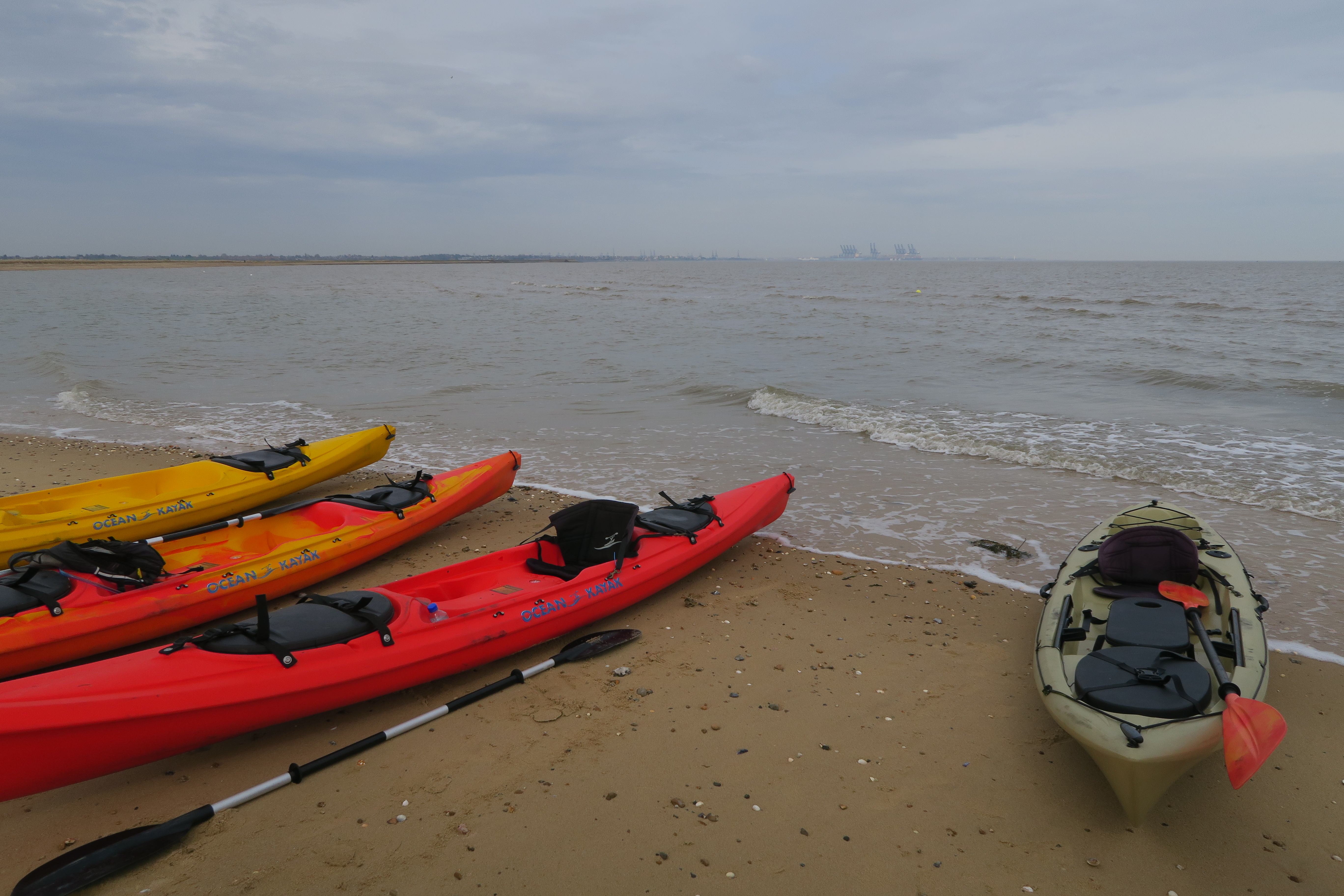 Last year I really enjoyed canoeing on the Thames and kayaking on the River Medway, so this year I decided I would like to do more paddling. Luckily there are lots of opportunities for kayak adventures in the UK. Rivers, lakes, canals, lochs and the sea make it possible to have different types of paddling experiences. During my research, I came across Nomad Sea Kayaking. I loved the company from the very beginning. Their website is very clear and well made with descriptions and reviews of each tour. They offer different types of kayak adventures all over the UK. They have a wide variety of kayaking trips and even courses for beginners. On their website, they encourage beach cleanups while on their trips and suggest different types of eco-friendly products to use on outdoor adventures!
I was particularly interested in the Eco Seal Colony tour, as it not only gives the chance to enjoy kayaking but also to see seals in their natural habitat. It is also a great day trip from London as the starting point for this trip is easily accessible by train from London, which was crucial for us, as we don't own a car.
I am very much a beginner when it comes to kayaking and so it is important to me that I am in safe hands while out in the water. I know weather can change quickly, so I would never venture out by myself to the sea. Our guide Kurt, was very professional and I felt completely safe during our trip. He paid close attention to the wind and tide on the trip.
Meeting Point: Launch time varies, depending on the tide. We were happy that on the day we went it was at 1 pm, which gave us plenty of time to get to Harwich from London by train. In fact, we arrived early, so we could explore Dovercourt beach with its cute beach huts. It is a 30 minutes leisurely walk along the beach to get to the meeting point from Dovercourt train station, or you can also take the bus. If you arrive by car West End Lane Car Park offers free parking. It is advised to arrive an hour before the launch time to give you enough time to settle in your kayak, listen to the safety instructions and ask any questions you might have.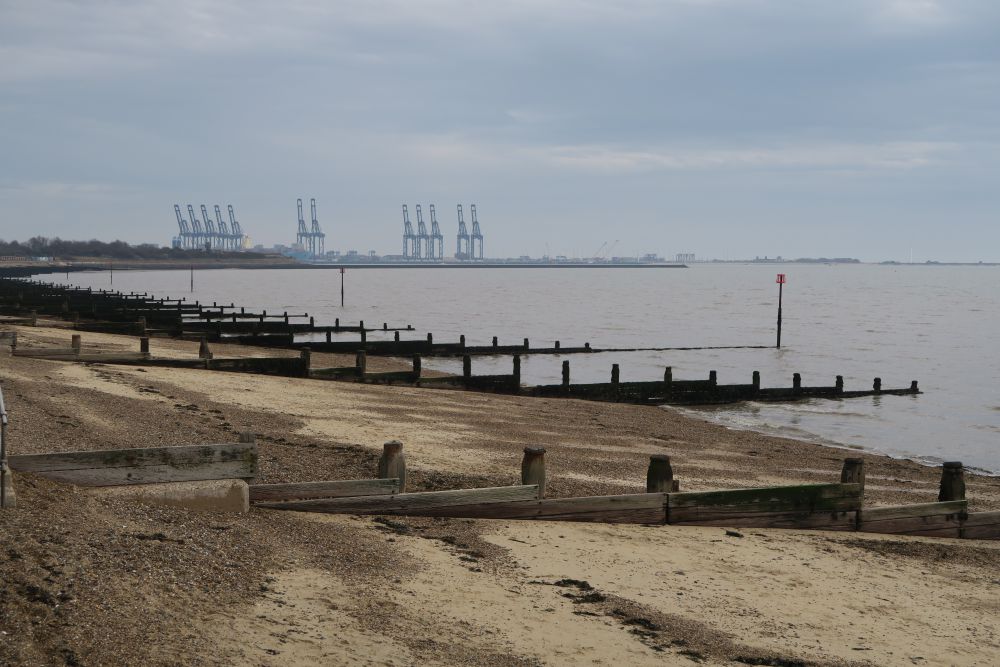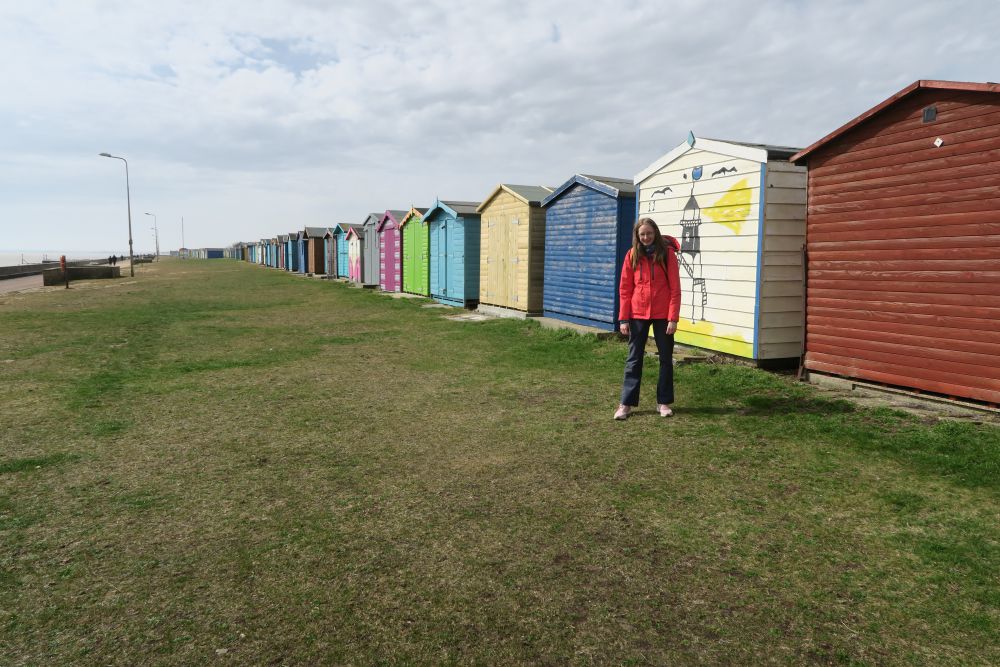 Our group: We had one instructor, Kurt and 8 kayakers in our group with different skill sets. Mostly beginners, but we also had a very experienced kayaker with us, who is a member at Nomad Sea Kayaking, has his own equipment and went on lots of trips with Kurt before.
Equipment provided: Nomad Sea Kayaking will provide you with all the essentials. We were given very stable sit-on-top kayaks, buoyancy aids and paddles. There is also a possibility to bring your own kayak if you discuss this beforehand with Kurt and you are already an experienced paddler.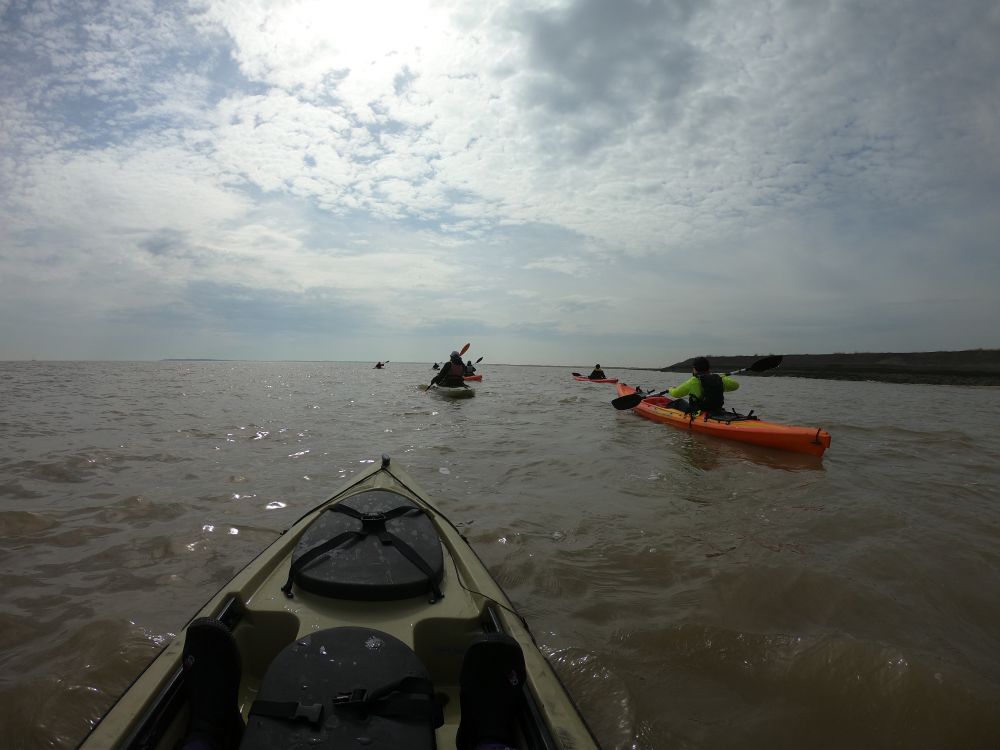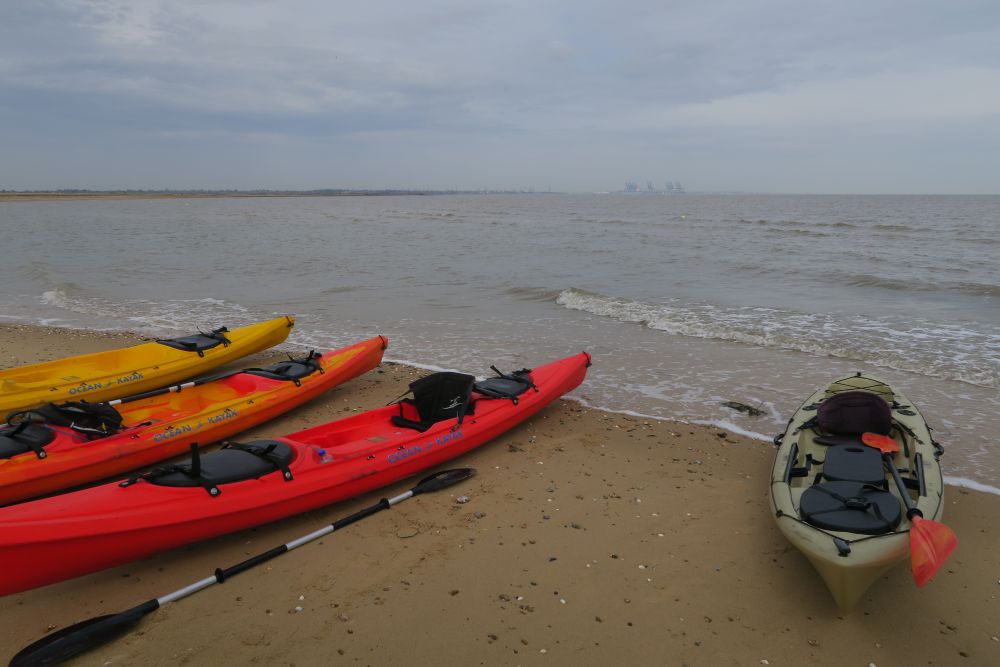 What to pack: It is only a day trip, so you won't need to pack really different things, than when you head out from home. Just use common sense! Sun cream and a hat if it's sunny, packed lunch, energy bars and plenty of water to keep you going and camera to take awesome pictures. As for what to wear, you will need lightweight clothing that dries quickly. Merino wool and synthetic materials are great for any outdoor adventure. I also wore a raincoat and rain trousers to prevent me from getting wet, as you are bound to do so when you are paddling. Wet boots are great if you have them if not just an old pair of trainers will do. I also suggest bringing a change of clothes for after the trip, as it won't be nice to sit in wet clothes on your ride home, particularly if you have a long commute ahead! The kayaks have plenty of storage, so you can keep them there in a dry bag during your kayaking adventure!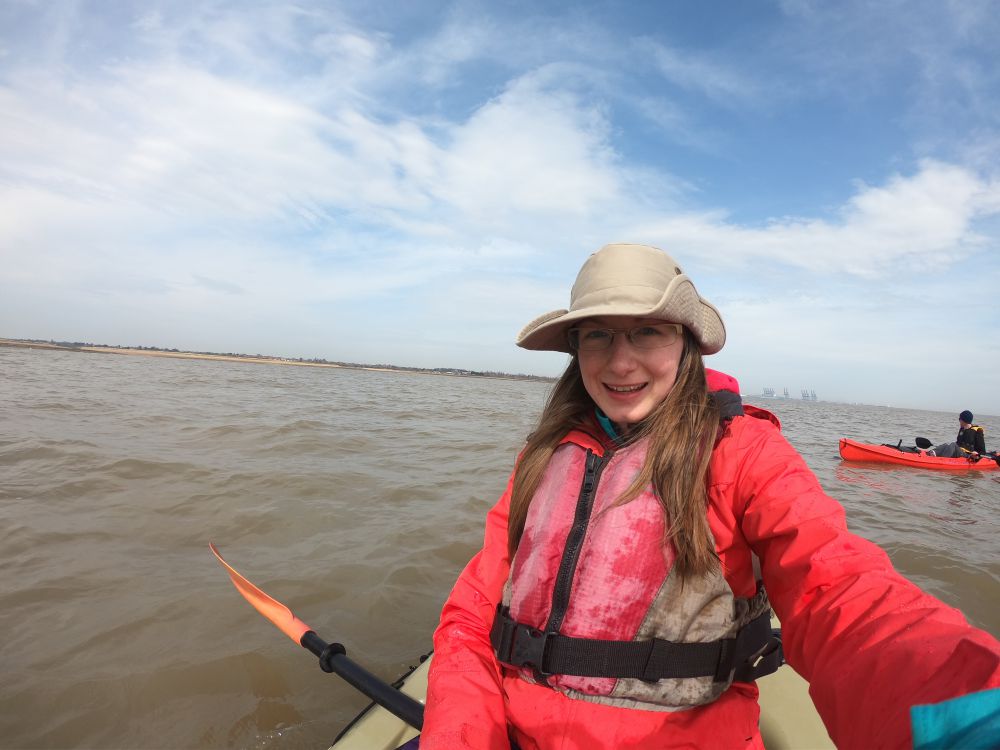 The Route: The trip covers 7 nautical miles. You will need to be quite fit to keep up with the group. Although the tide will be in your favour most of the way, it will still be hard work. Kurt made sure to always wait for the back of the pack when we spread out and he gave us good advice about how to paddle and keep the wind behind us. He is not only an excellent sea kayaker but also a wildlife and nature enthusiast. He explained to us about the seal colony and how to behave around them before we entered to their territory. It was such a unique experience to see them pop their heads up from the water and stare at us. We kept quiet and waited for them to approach us. As time passed they popped their heads up closer and closer often behind the kayaks. We spent about 10-15 minutes in the estuary when Kurt gave the sign to head off. While still thinking of this incredible experience we paddled towards Stone Point. We passed some barges that are protecting the Hamford Water National Nature Reserve. In about 40 minutes we arrived to Stone Point, where we had a break. It was around 4 pm at the time, perfect for a snack and toilet stop. We spent some time chatting about adventures, nature and wildlife. As we enjoyed the scenery the wind has picked up and Kurt suggested we head back as it was blowing in the right direction. I think we all appreciated this, as it made our paddle much easier on the way back. Once I got a hang of how to keep the wind behind me I really enjoyed that the waves and wind were pushing me back to our starting point. As we landed one of our group members threw up on the scene from seasickness. To avoid this I suggest taking motion sickness tablets if you get sick on choppy waters. The trip took us about 5 hours. We said goodbye to the group and Kurt and walked back to the train station.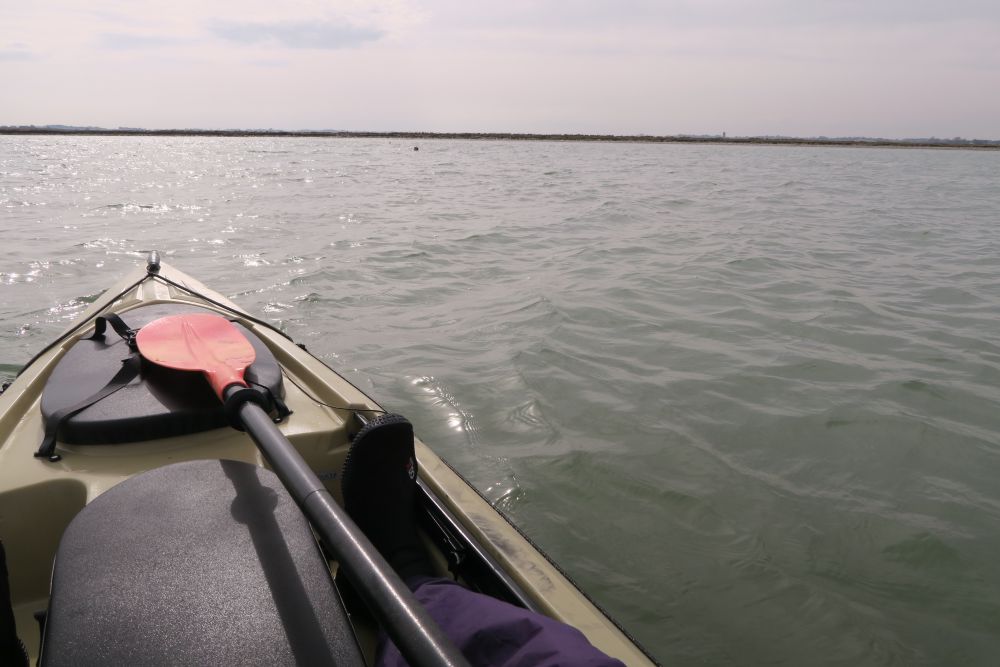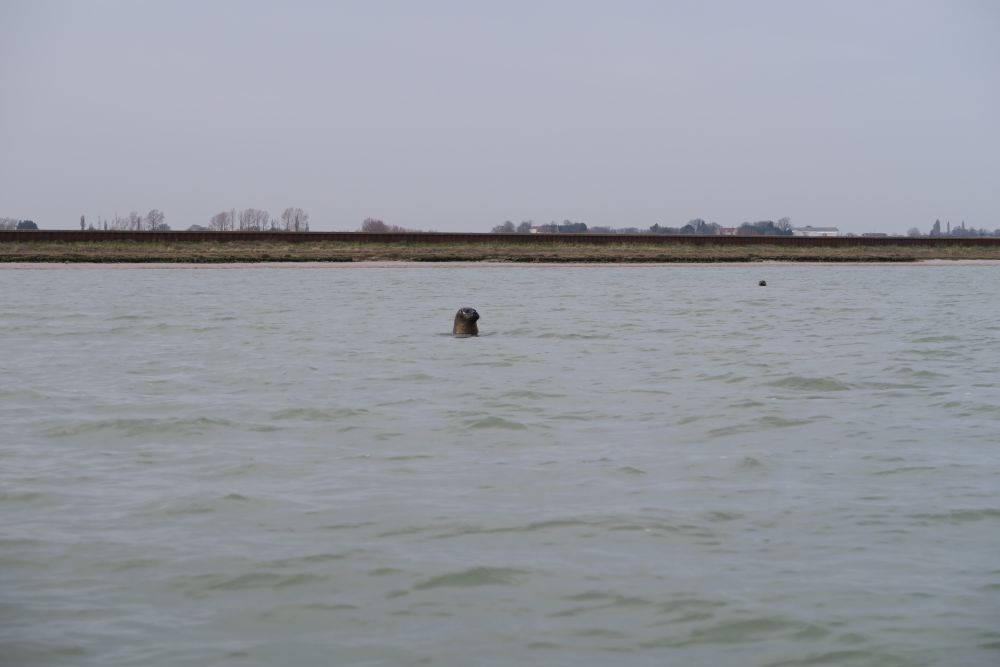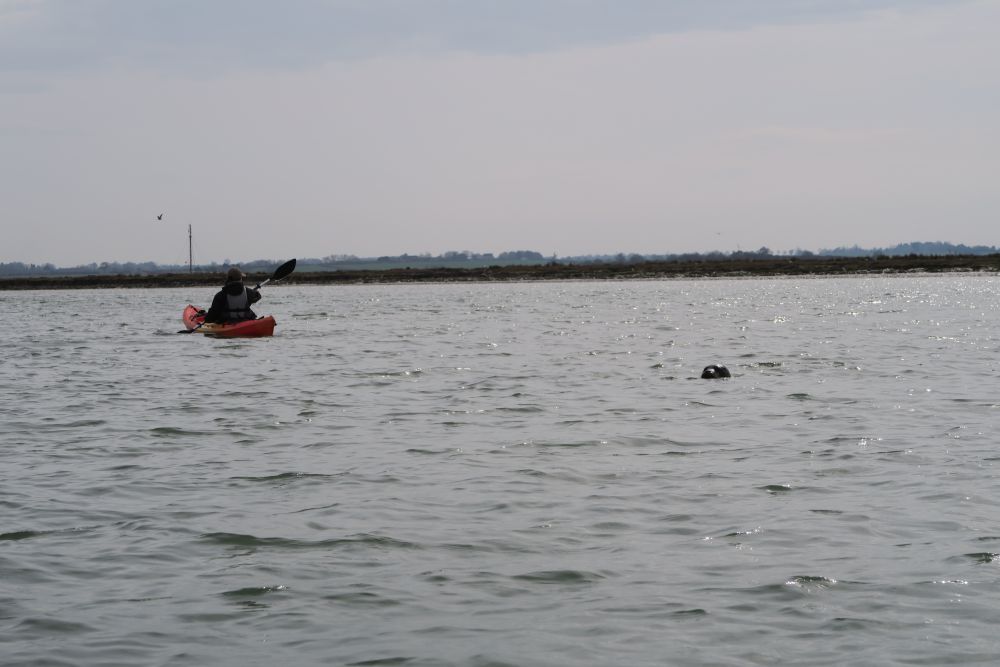 We had an awesome time. If you like adventure, wildlife and nature and you are looking for day trips from London I would highly suggest this one. However, it is not for everyone! You will need a good attitude, a sense of humour and decent fitness level! If you don't go kayaking very often like me you can expect some sore muscles the next day! But all the effort is worth it for seeing the seals and the incredible beaches and nature that surrounded us!
Price: The trip costs £89.99 per person, which includes equipment and the professional guidance of Kurt.
I can't wait to do more kayaking this spring and summer. I enjoyed this trip so much that we are booked for a wild camping kayak trip in Dorset at the end of June with the same company. Hopefully, this will be enough practice for our upcoming trip to Croatia in August where we will spend one-week exploring islands and the coastline by kayaks!

How about you? Have you ever tried kayaking? Does this trip sound appealing to you?
Note: We were guest of Nomad Sea Kayaking, but as always all opinion is my own!
Did you like this post? Why not PIN it?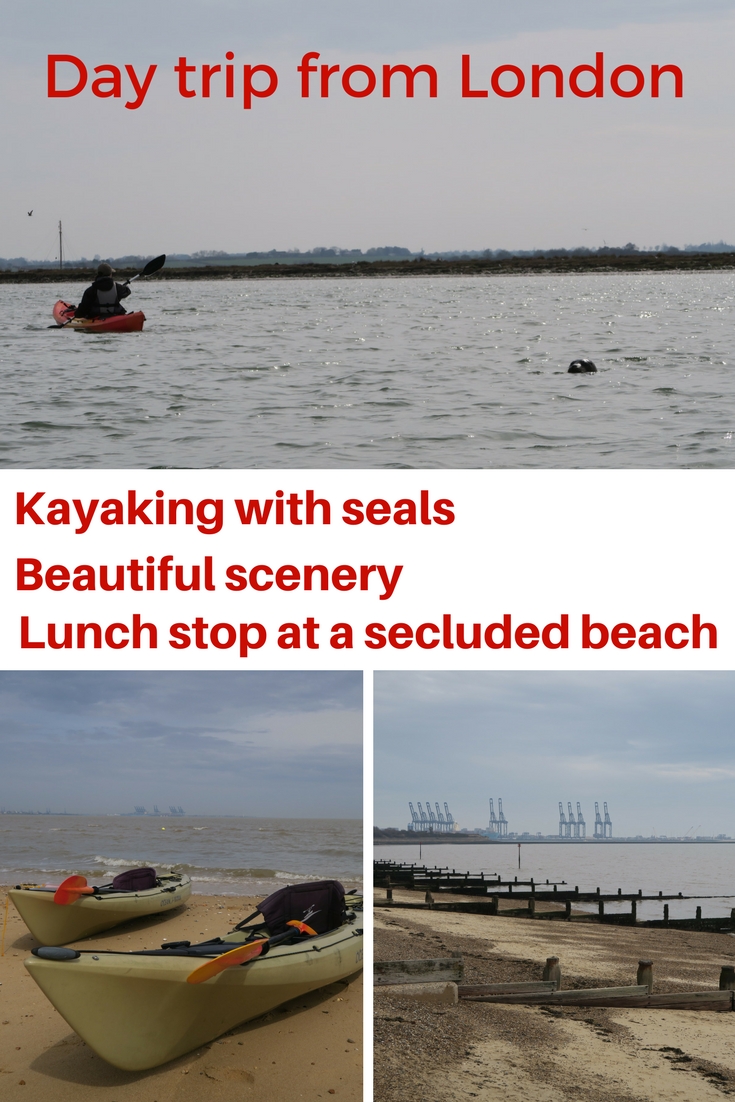 Enikő
Hey, I'm Enikő! I'm currently an au pair and I want to share my experiences with you. I've travelled a lot in the past years. I'm gonna teach you how to settle in to a new country and get free accommodation anywhere in the world. Circle Enikő on Google+!