6 things to do at Lake Balaton in the winter for the outdoor lovers
This Christmas I went home to Hungary and I tried what's it like to have a zero waste, vegan lifestyle in Budapest. But as you know me I always like to try new things as well, so I decided to spend a few days at Lake Balaton. This was a great opportunity to show this part of Hungary to my boyfriend. Of course, the region looks completely different during the winter months, than during the popular summer period. The quiet, serene atmosphere by the lake was new to me as well. Despite some attractions being closed, there are still lots of things to do at Lake Balaton in the winter.
Why visit in the winter: After Budapest, Lake Balaton is the most popular destination in Hungary in the summer. Not only people from all over the world come here to enjoy a swim at Central Europe's largest lake, but Hungarian people also love to spend time there. I have spent many summer days in Siófok on the south side of the lake. In the winter you won't be able to do sunbathing and swimming, but there are plenty of other things to do at lake Balaton without the crowd. In the winter it gets very quiet around the lake which is perfect if you like solitude in nature. While a lot of the shops and restaurants close, there will be still plenty open to serve the few visitors that come to the area.
Things to do at Lake Balaton in the winter
1. Canoeing or kayaking at Lake Balaton
Are you into water sports? I definitely am! I went sightseeing in London by kayak, explored Croatian islands by kayak and even went on a wild camping kayaking trip in Dorset! If you share the same interest I have some good news! You can go on a canoe or kayak trip on a warm stream near Lake Balaton! That is one unique experience! The stream water comes from Hévíz, which is Europe's largest thermal lake. Thanks to its warm temperature, the water won't freeze even if cold winter months. To protect the wildlife, the national park only allows people to canoe on the stream from December to March and you will need to obtain a special permit for a small fee. We used this company to go on the trip. They took care of everything for us including permit, canoe rental, transportation and warm tea at the end. The tour started at 10 am with a 30-minute safety briefing. Then we spent about 2,5 hours paddling to cover 10 km. We saw some beautiful water lilies and had a great time.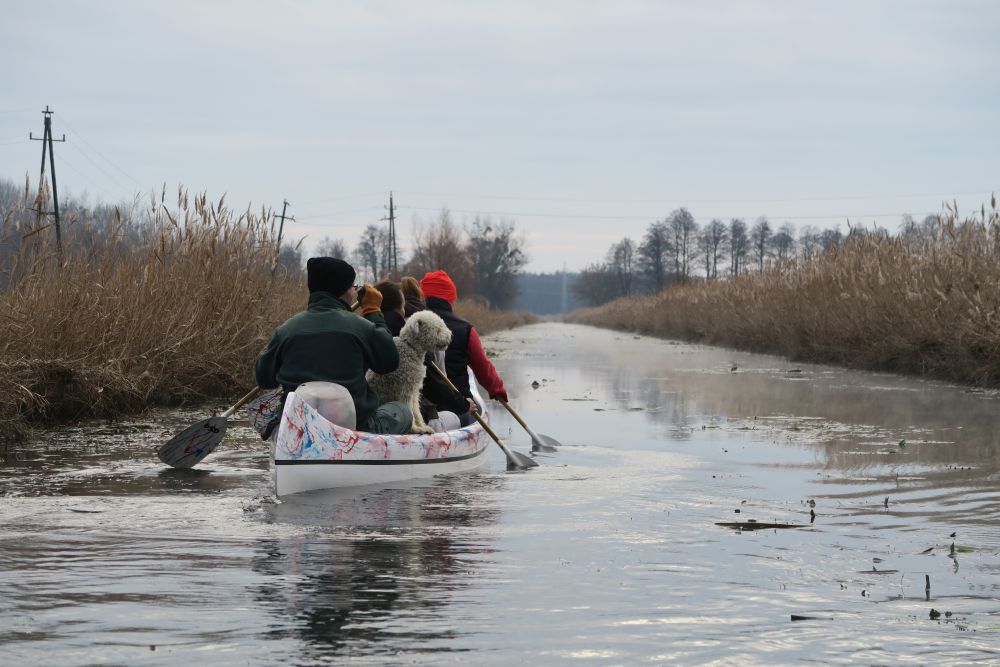 Another special rowing experience could be visiting the Tapolca Lake Cave. The tour starts with a 30-minute guided tour where you learn about the cave. At the end of the tour, you can go on a short boat ride. Everyone will have their own boat and they can row around the cave in about 10 minutes. Although the experience doesn't take very long it is very unique and beautiful.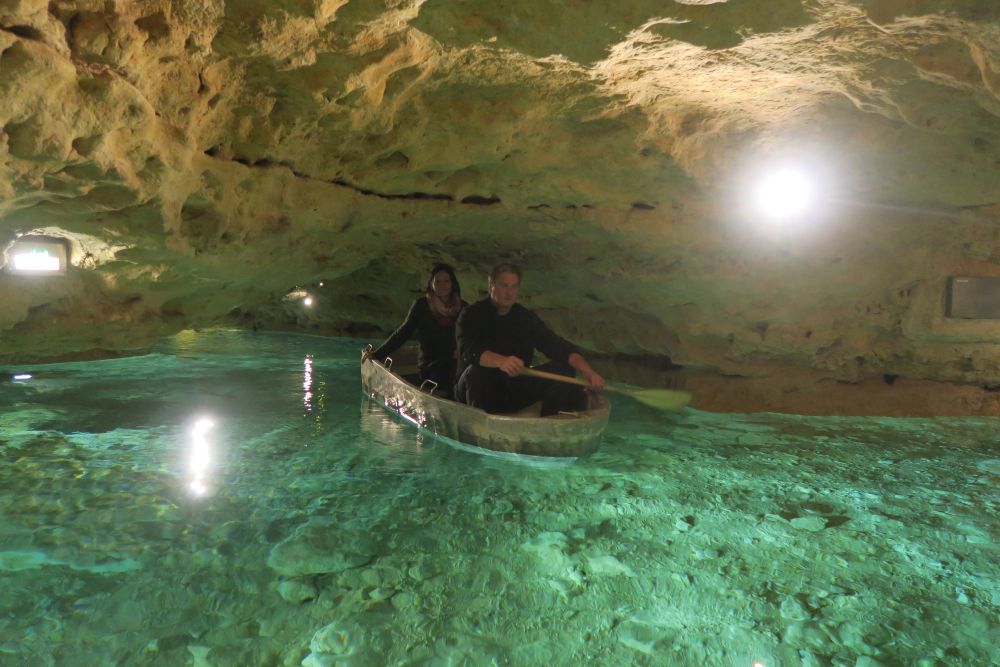 2. Enjoy thermal baths
Hungary has some of the most spectacular thermal baths in Europe. You will find lots in the Balaton region as well. The most famous is Hévíz. I am desperate to visit this place, as I think it is very unique to swim in a warm thermal lake. Unfortunately, I had to miss out on this experience on my visit to the area, as I had an ugly accident, with the drone, which left a huge cut on my hand. While the water has good healing effects for rheumatic musculoskeletal disorders and joint diseases entering the water with an open wound is not recommended. One more reason for me to return to Hévíz! I managed to snap some photos of the lake from the outside as you can walk around the lake.
Kehida Thermal Spa with some indoor slides is also nearby. I had a fun day there as a child, so would really recommend it for families with kids.
3. Hiking at Lake Balaton
As a child, I explored some of the best hiking trails near Budapest. I love nature and hiking ever since. We discovered some new hiking trails around Lake Balaton during our time there. I love that Hungary has so many lookout towers. It really makes it easy to get some fabulous views.
The Szent György Hill Basalt Organs Trail is an almost 4 km long, circular route. You will have gorgeous views from the 415 meters hilltop to Lake Balaton and Badacsony, which is a very uniquely shaped volcanic hill. Another interesting stop on the hike is at the basalt organs. They were formed from hot lava. Their height often reaches 30-40 meters.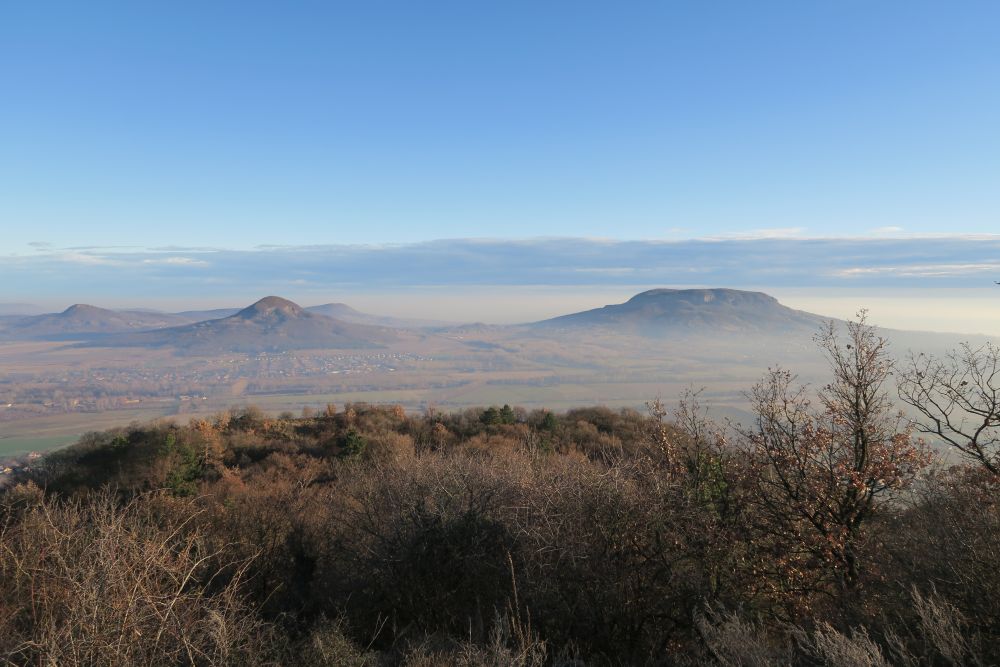 Tihany Peninsula also has some lovely hikes. "Őrtorony" kilátó is a well-marked trail with good parking facility. It is only 3 km round trip hike from the parking area. You will be amazed by the views from the top.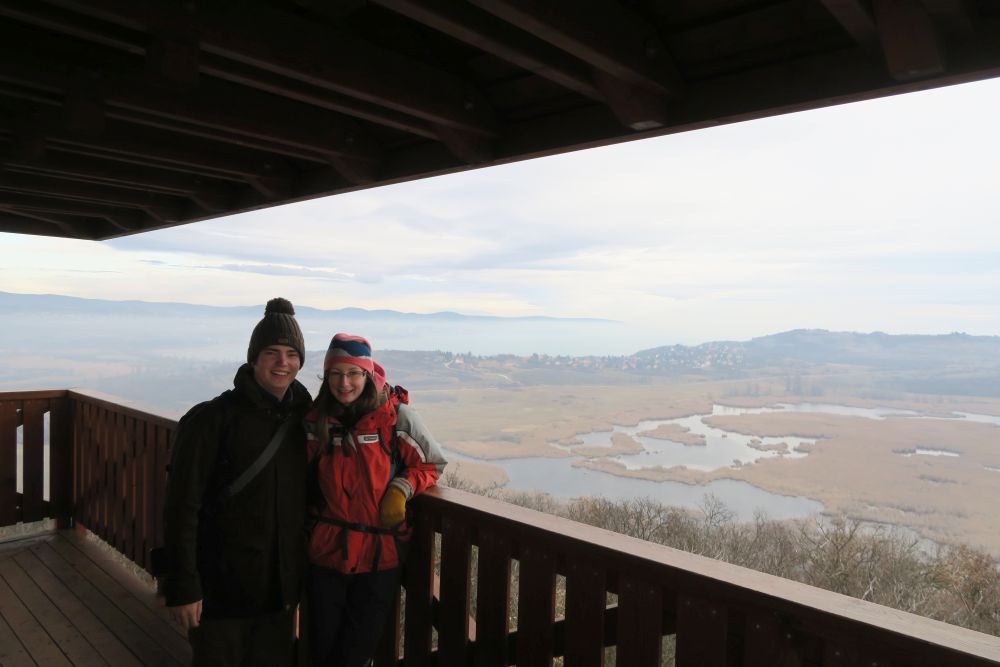 Our accommodation was in Balatongyörök and we could visit three lookout points from our apartment by going on a 6 km hike. Szépkilátó is easily accessible for anyone, as it is right by the road. Batsányi kilátó and Bél Mátyás kilátó will both require some hiking, but it won't be too strenuous.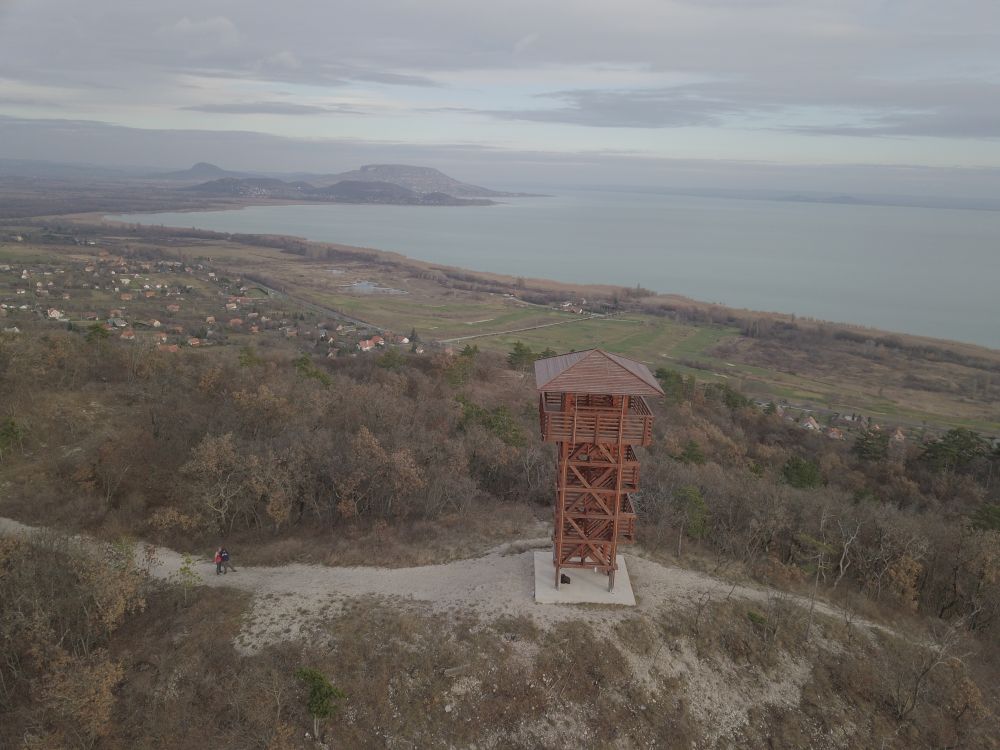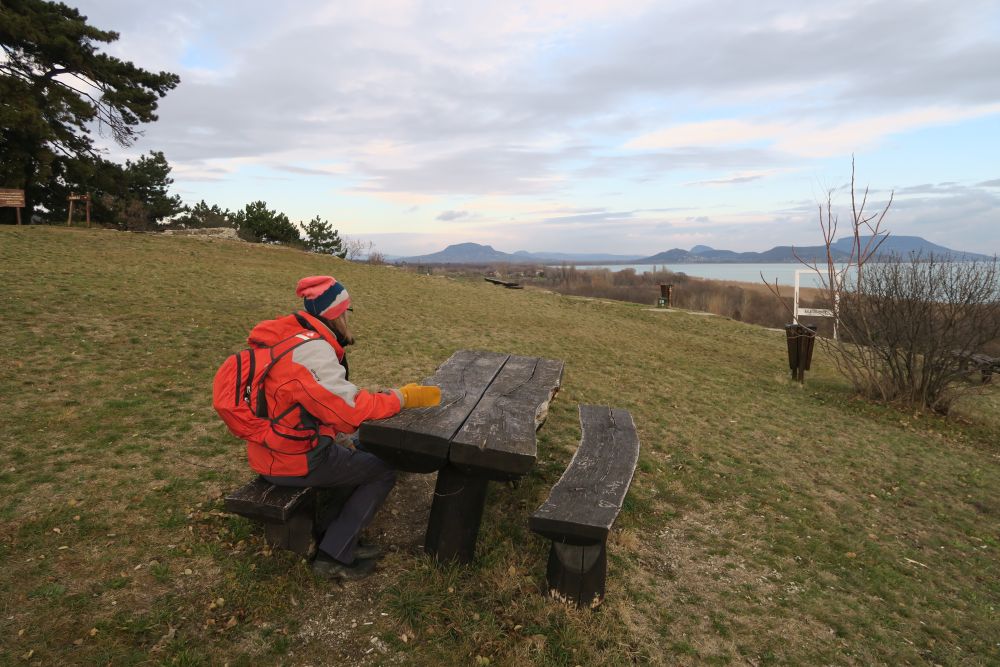 4. Explore Castles and cute towns at Lake Balaton
Hungary has several medieval castles and you will find a few around Lake Balaton. You will not only learn about the history of Hungary but in many cases get some lovely views as well. The view from Szigliget Castle is astonishing! You can see small villages, vineyards, volcanic hills and the lake Balaton of course. The castle is an old ruin, but well preserved. If you want to see something more like its former self I suggest Festetics Palace. It has a beautiful interior with spacious rooms furnished with custom built furniture. You can also enjoy a walk in the garden with its many fountains.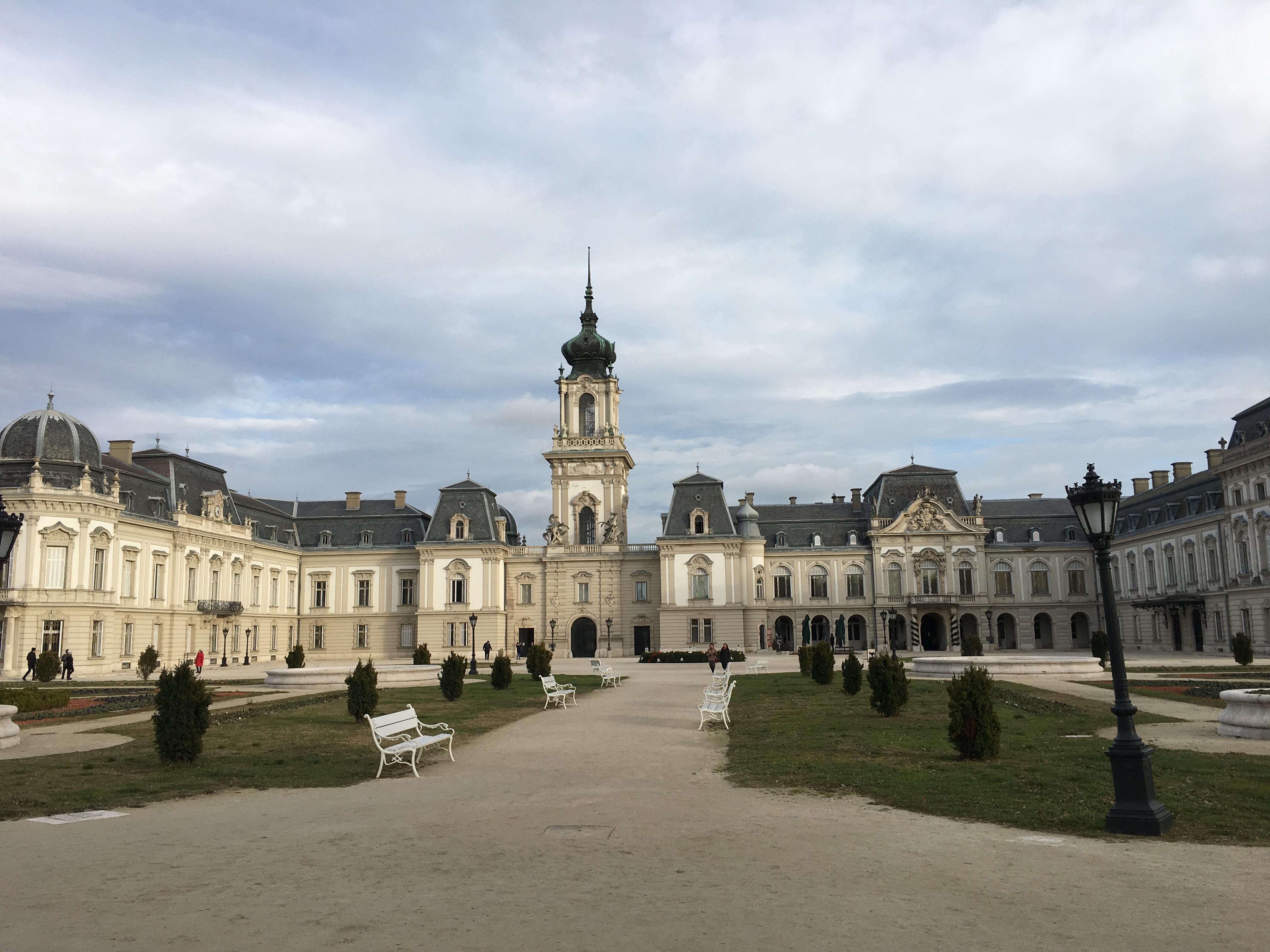 Most castles and palaces have an entrance fee. If you want a free activity you can just walk around one of the many cute lakeside towns. Tihany is lovely with its cafes, hilltop viewpoint, handcrafted exhibitions and pier.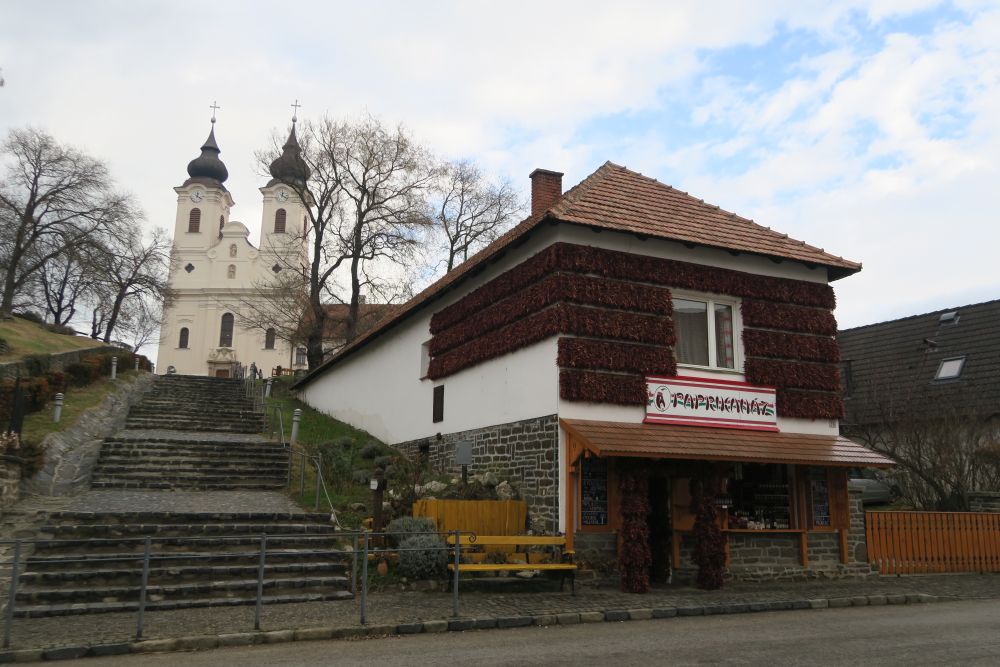 5. Go ice skating at Lake Balaton
It often happens that during the very cold winter months big parts of the lake freeze. During this time you can go ice skating on the lake. There are often designated areas, where you can rent ice skates and people check the depth of the ice to make sure it is safe. Ice skating or playing ice hockey on Lake Balaton is a lot of fun. You will have lots of place to yourself and won't have to worry about bumping into someone every minute.
Don't worry if the lake is not frozen during your visit, because there are many pop up ice rinks you can try. Szigliget, Várpalota, Balatonfüred and Veszprém all have ice rinks.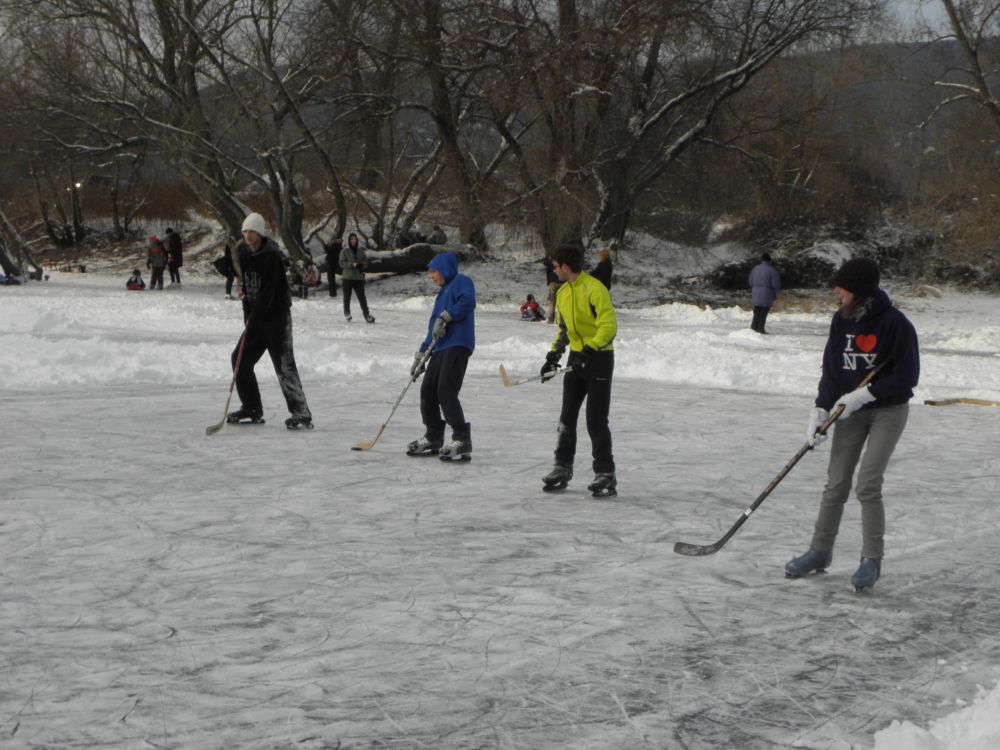 6. Go skiing in Eplény
You probably didn't expect that skiing in Hungary is possible. Eplény has 8 km of ski tracks. The ski arena uses snow cannons, so depending on the temperature you can go skiing most of the winter months. You can rent skis and snowboards in Eplény. It is the perfect place to go skiing for families as the kids can learn the basics and gain confidence at a very reasonable price.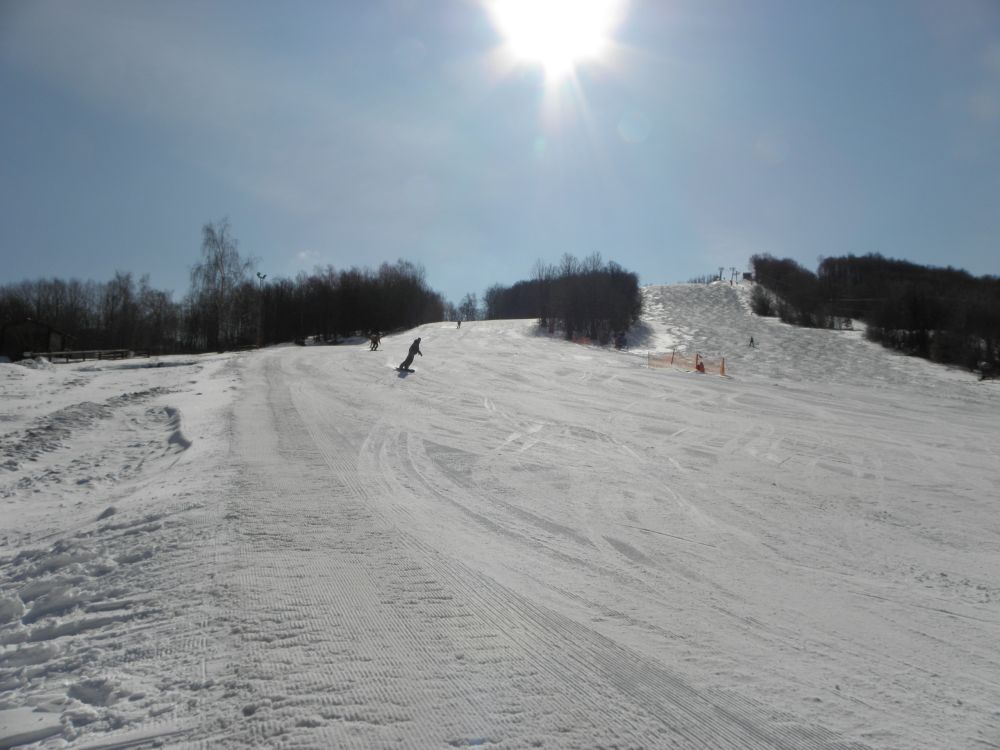 Enikő
Hey, I'm Enikő! I'm currently an au pair and I want to share my experiences with you. I've travelled a lot in the past years. I'm gonna teach you how to settle in to a new country and get free accommodation anywhere in the world. Circle Enikő on Google+!