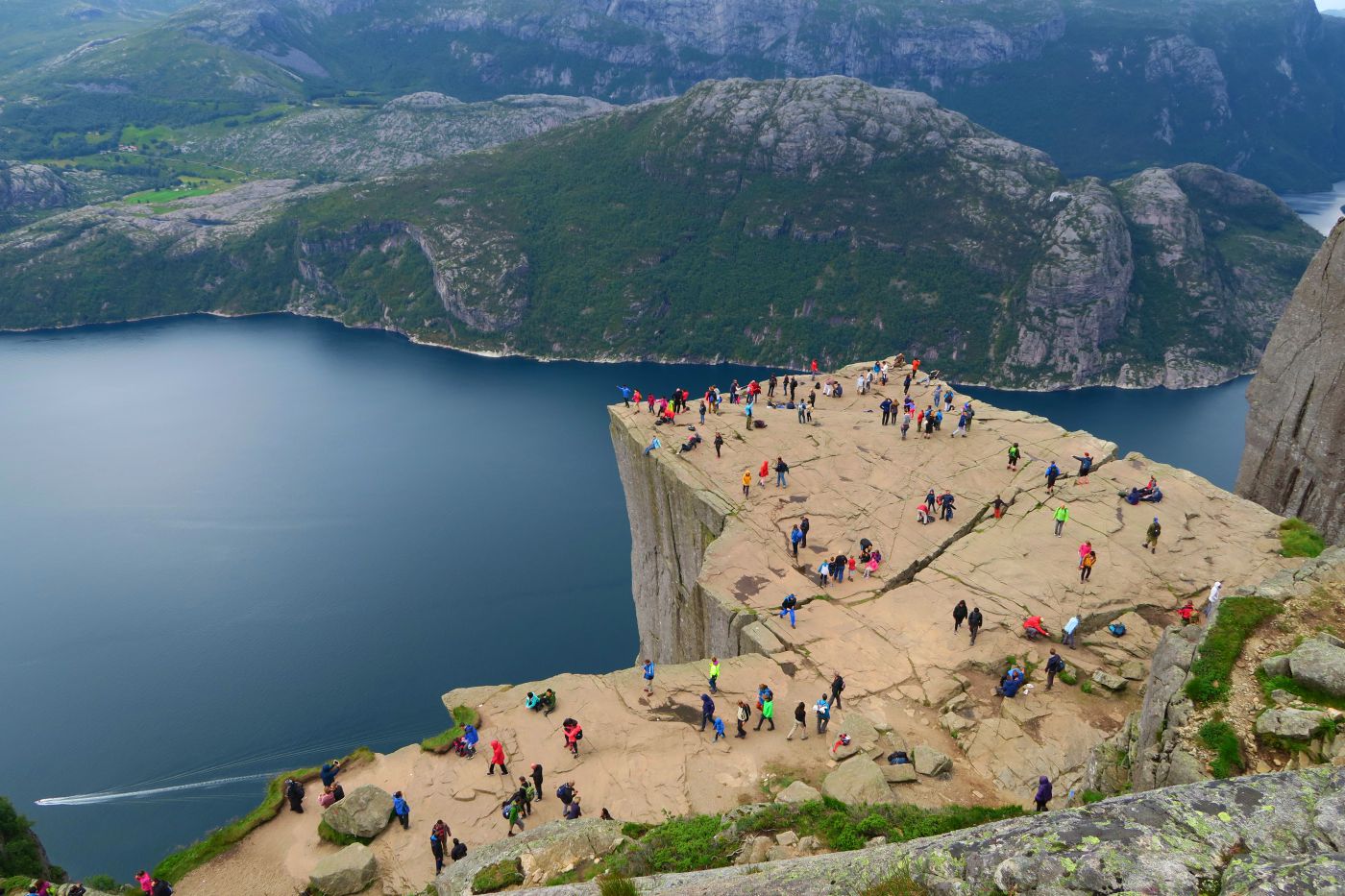 After 5 hours of sleep in 10 layers of clothing because of the cold, we set off to our adventure to Preikestolen. It was my first day in Norway and despite the lack of sleep I never felt more awake. I wanted to visit the country for a long time and had the whole trip planned out. Hiking in Norway is a popular activity and it was the main reason I wanted to visit the country.
We had 3 iconic hikes planned for the first 3 days and Preikestolen was the easiest and shortest one. This gave us the opportunity to think what kind of equipment and clothing we'll need for the next 2 bigger hikes.
We went on a Saturday and set off later than we would have liked, but didn't have much choice as I arrived with a late flight to Stavanger and we really can't set off for such an adventure with less than 5 hours of sleep.
This meant that the hiking trail was very busy. If you have the choice go on a weekday or start the hike early. The hike to the top was still very nice and enjoyable. However this is a very popular hike, so if you prefer to have the whole trail to yourself maybe choose a different hike like Hemsedal.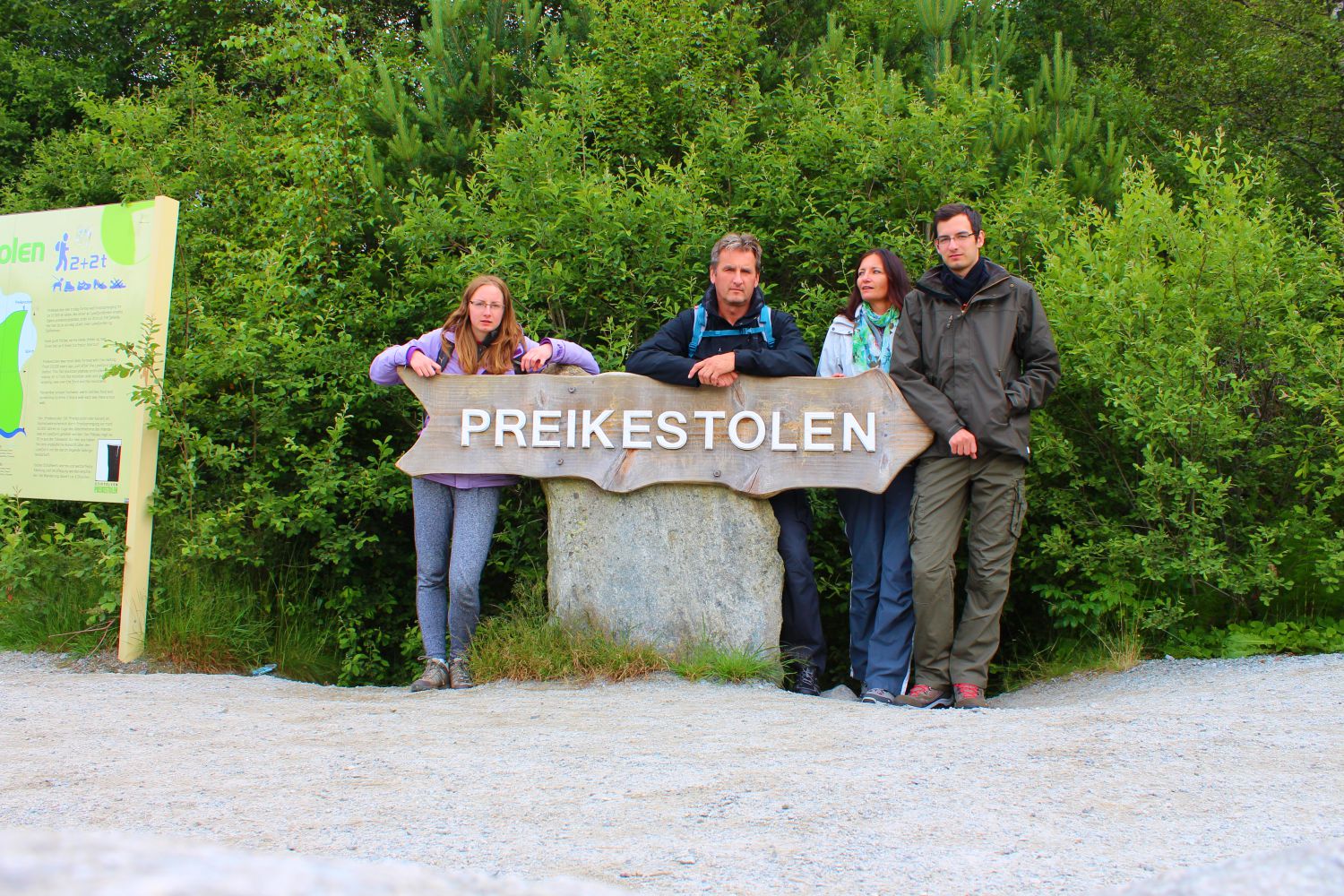 It takes about 2 hours to get to the top with some photo breaks. Make sure you bring food and water, although there are many opportunities to refill your bottle with fresh stream water. On sunny days you have a chance to swim in a little lake, which is about halfway to the top. Though I must say I don't know how people do this as during our time in the beginning of August, going in to the lake just seemed like the last thing I wanted to do in Earth.
Everyone in my family has a bit of fear of height, so naturally, we were shocked how easy some people just chilled at the edge of the rock, looking straight down and eating sandwiches while their legs just hang over the edge. Me and my brothers just had to try and do the same for a picture, but we backed up straight after the photo was taken. It was an incredible experience to look down to Lysefjord from 604 m.
After we took pictures from every possible angle and had our lunch while admiring the cliff which was formed during the ice age we started to make our way back. It started to rain, which made us and everyone else walk much faster. We were happy to get back to the parking lot to our car after this 8 km hike. We were all soaked by then, but for that view it was so worth it. The hike itself wasn't too challenging and I would recommend it even if you are in Norway with kids.
In my next post I write about the scariest experience of my life: standing on Kjeragbolten.
Did you like this post? Why not PIN it?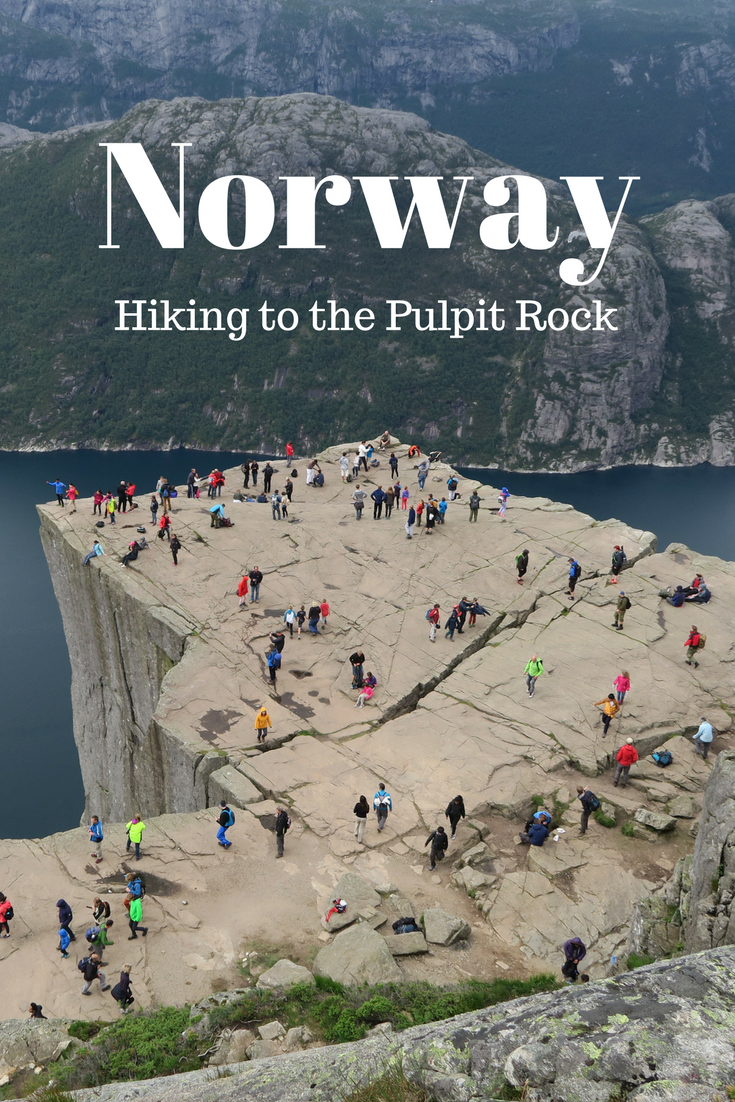 Enikő
Hey, I'm Enikő! I'm currently an au pair and I want to share my experiences with you. I've travelled a lot in the past years. I'm gonna teach you how to settle in to a new country and get free accommodation anywhere in the world. Circle Enikő on Google+!