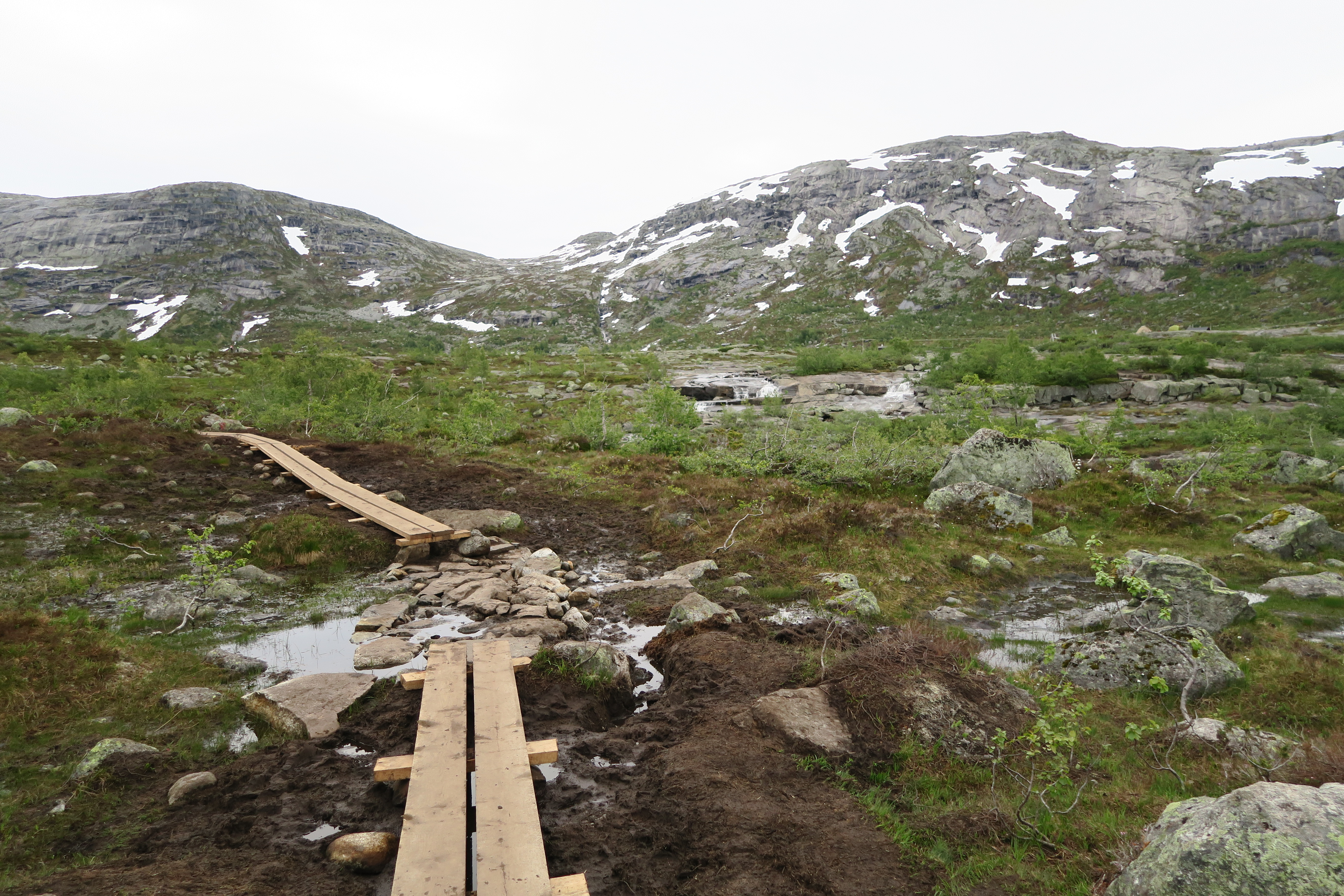 Written by Viktoria
If you love to hike, few experiences are more bucket list worthy than exploring the Finish Lapland.  In the pristine natural forests of Finland, you will find extraordinary nature, welcoming locals and lots of free amenities provided by the National Parks authority.  In this article, we'll explore hiking the Pyha-Luosto National Park located in the far north of Finland. 
How to Get to the Pyha-Luosto in the Lapland?
Getting to Pyha-Luosto from Helsinki is straight forward.  The closest big city next to Pyha Luosto is called Rovaniemi.  You can get here by private transportation, but the easiest way to travel between the two cities is on the overnight train, in the sleeping car.  You'll leave Helsinki around 8 pm and arrive in Rovaniemi at around 6 am. The trains are clean and on time – each sleeping cabin has its own bathroom. It's a very relaxing and enjoyable ride.
Rovaniemi is a large Finnish city. You can stay in town for a few days and explore the city or continue on your journey to the Lapland. In Rovaniemi, you can visit The Artikum – a Museum and Arctic Science centre. 
Just outside of Rovaniemi you can visit (and even stay in) the Santa Claus Village.  This is an especially popular attraction in the winter
After you are done exploring Rovaniemi, take the ski bus (it works all year round) to the visitor's center in Pyha-Luosto.  The ride is about 2 hours. At the visitors center, you can chat with a park ranger and decide on the best hike for you.
Why Visit Pyha Luosto?
Pyha-Luosto is the oldest national park in Finland – having recently celebrated its 80th birthday.  This is a small park (according to the Finns) and the most scenic areas are packed into 1 to 2-day trails.  This means that Pyha-Luosto is a terrific option if you don't have much time. Although some trails are only open in the summer, many of the most popular trails are open all year round.   
In addition, Pyha-Luosto is a typical Lapland park which means here you'll find experiences unique to the Lapland. You'll likely encounter many reindeer, see northern lights in the colder months and you will experience endless days in the summer.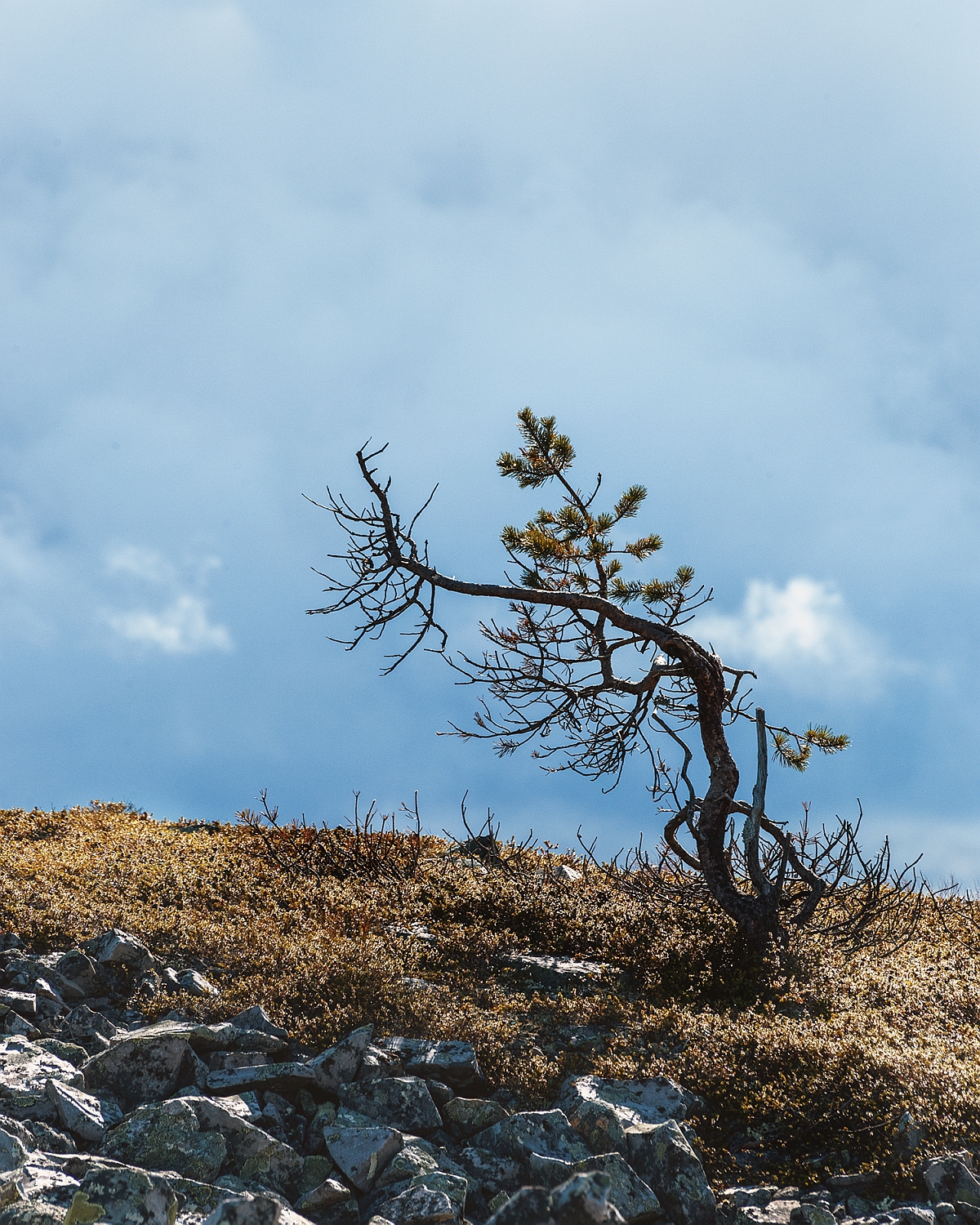 What Are the Best Hiking Trails in Pyha-Luosto?
One very popular Pyha-Luosto trail is an easy circle path that is open all year round – the Tunturiaapa Nature Trail.  This is a short and family-friendly hike that takes you over beautiful swampland in the summer. If you are travelling with someone with limited mobile ability that may be a good choice to experience the Lapland.  This trail can be done in one day.
Another very popular trail is the Karhunjuomalampi Trail, open during the spring, summer and fall.  This is a 10-kilometer circular hike and it allows you to view the most famous sights in the park. The big advantage of Karhunjuomalampi is that you can see so much in a short time span.  This trail can also be done is one day.
The third most popular hike is a multi-day Pyha-Luosto Hiking trail and is ideal if you want to spend a night or two in the Lapland.  It takes you through both Pyha and Luosto parts of the park. Of course, you'll get to see everything the Lapland has to offer and get an experience of camping overnight.  This trail is open all year round, although the winter version deviates slightly from the summer/fall version. This trail can be done over 2 to 3 days, depending on your average pace and physical ability.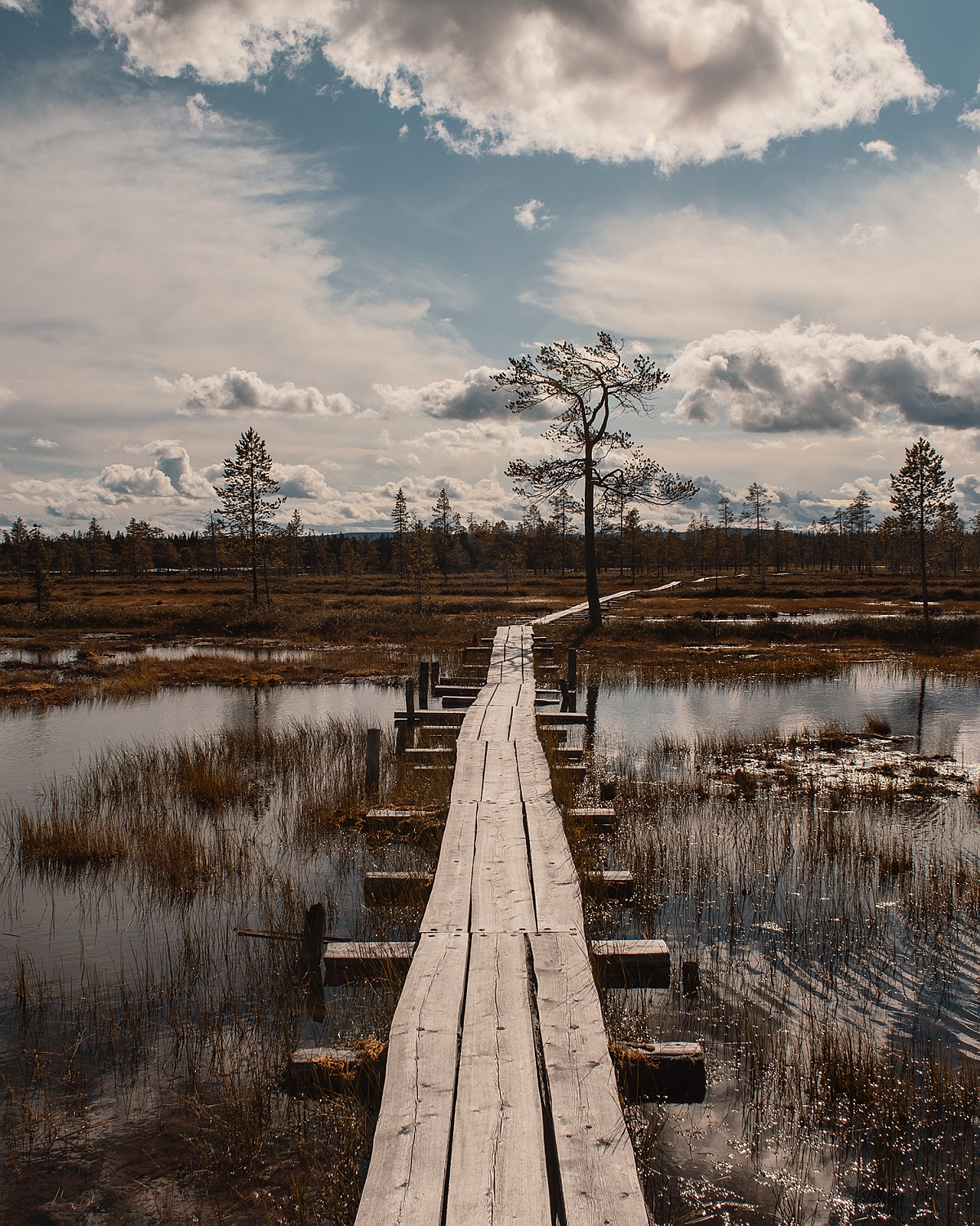 What Amenities Will I Find when hiking in Pyha-Luosto?
Hiking the Finish Laplands is an amazing experience, made no less incredible by the facilities you will find inside the park.  The Fins take their national parks seriously and you'll find no shortage of amenities, which will make your trek even more enjoyable. For instance, once you get started on your hike you will quickly come across roofed fire pits.  These are well equipped with cooking pots, pans and firewood. Even if the fire pit is taken, just pull right up. Fellow hikers will be happy to welcome you at their fire.
In addition, while hiking, you will come across several cottages.  These are shelters – free for everyone to use. The cottages are well maintained and spotless inside.  The park ranger will point them out to you on the map at the welcome centre. The shelters have furniture, a wooden stove, plenty of wood – and of course cooking supplies. The shelters are ideal for cold nights or if it rains.  The Finnish culture requires that you leave them as spotless as they were when you found them – so be sure to clean up when you are done. You will most likely need to share the shelter with other travellers – but don't worry there is plenty of room for sleeping bags inside.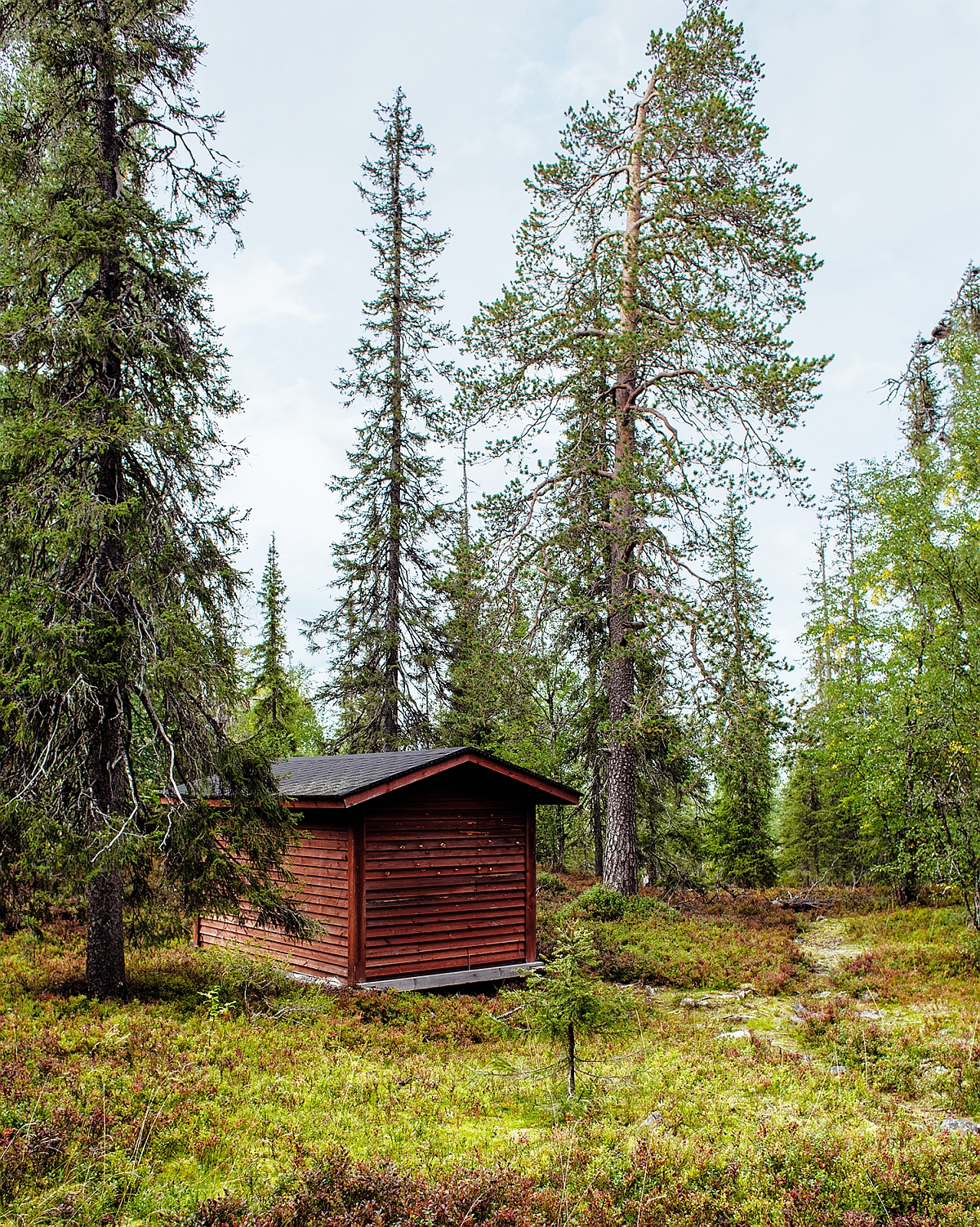 What supplies should I bring when hiking the Pyha Luosto?
In order to make the most of hiking the Finish Lapland, don't forget to bring some basic supplies.  Even if you are hiking just one day, bring matches. These will be useful if you need to take a break at the fire pit.  Weather can change quickly in Finland – so no matter how warm it feels don't forget to bring cotton free layers, a windbreaker, and a hat.  The forests are gorgeous and if you are into photography you should bring a camera. Finally, you'll have a cell phone connection almost all the time inside the park. However, there are no electrical outlets so you will need to, bring an external charger with you.  
Of course, if you are staying overnight, you'll need all the usual hiking gear – a tent, a sleeping bag, a headlight, etc.  
What Can I do In Pyha-Luosto Besides Hiking the Lapland?
In addition to hiking the Pyha Luosto you can visit the amethyst mine located in the park.  
The Lampivaara Amethyst Mine is a sustainable, working mine.  It is open to visitors all year round and you'll find it right in the middle of the park. You can hike to get to the mine or take a shuttle bus from the visitor's center. Here you can learn about the future of mining and the processes that the workers use to make mining safe for people and nature. This is also a terrific place to pick up souvenirs as the Amethyst products are sold at very affordable prices.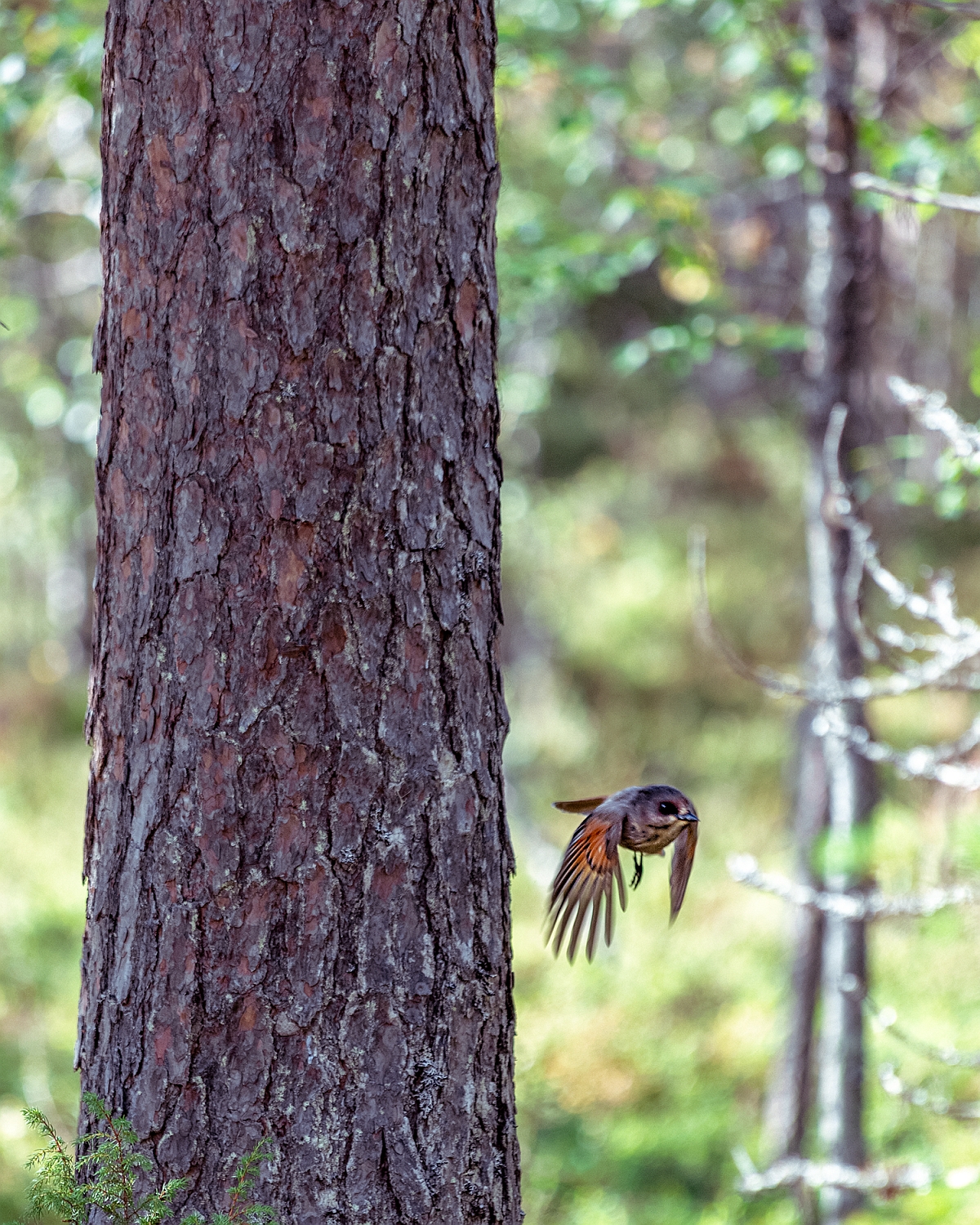 Hiking the Finnish Lapland is a truly incredible experience and Pyha Luosto National Park is an ideal way to experience it.  
Written by Viktoria:
Viktoria Altman is a travel blogger, writer and photographer.  She lives in NYC and travels about once a month on assignment. 
Enikő
Hey, I'm Enikő! I'm currently an au pair and I want to share my experiences with you. I've travelled a lot in the past years. I'm gonna teach you how to settle in to a new country and get free accommodation anywhere in the world. Circle Enikő on Google+!