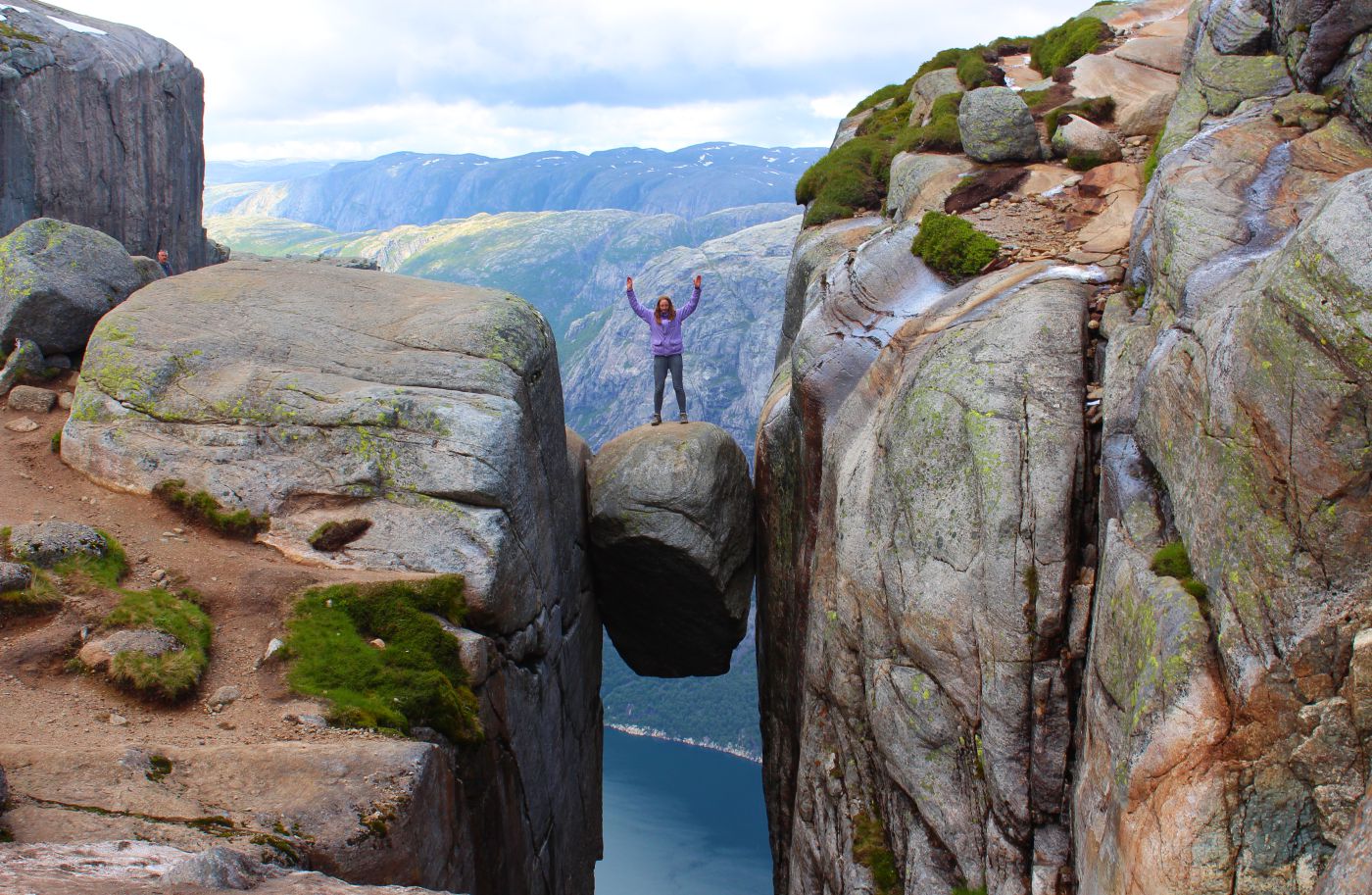 Yes, yes, yes. I did it!! I stood on Kjeragbolten, 1000m above Lysefjorden. Sorry for the spoiler guys, but I can't keep it in myself. I saw a picture of it on 9gag, put it on my bucket list, booked a flight ticket to Norway, hiked to the rock and stood on it. Ok, there were many months and even years between these events, but it doesn't change the fact, that I made my dream come true.
Let me tell you I'm afraid of heights. I'm ok to look at the distance or go on a roller coaster where I feel safe thanks to the belts. But looking down from really high is scary for me and I get dizzy.
Only after I booked my flight to Norway, that I looked up on YouTube, what it actually takes to stand on the rock. I was horrified watching the video as a guy stood on the rock, having his GoPro on a head strap. That moment I felt disappointed and angry, that I won't have the courage to do it. I tried to comfort myself it doesn't matter, it's just for a stupid picture.. and as weeks passed I grew to accept the fact that I might make the hike without standing on the rock. After all my life is worth more than a picture.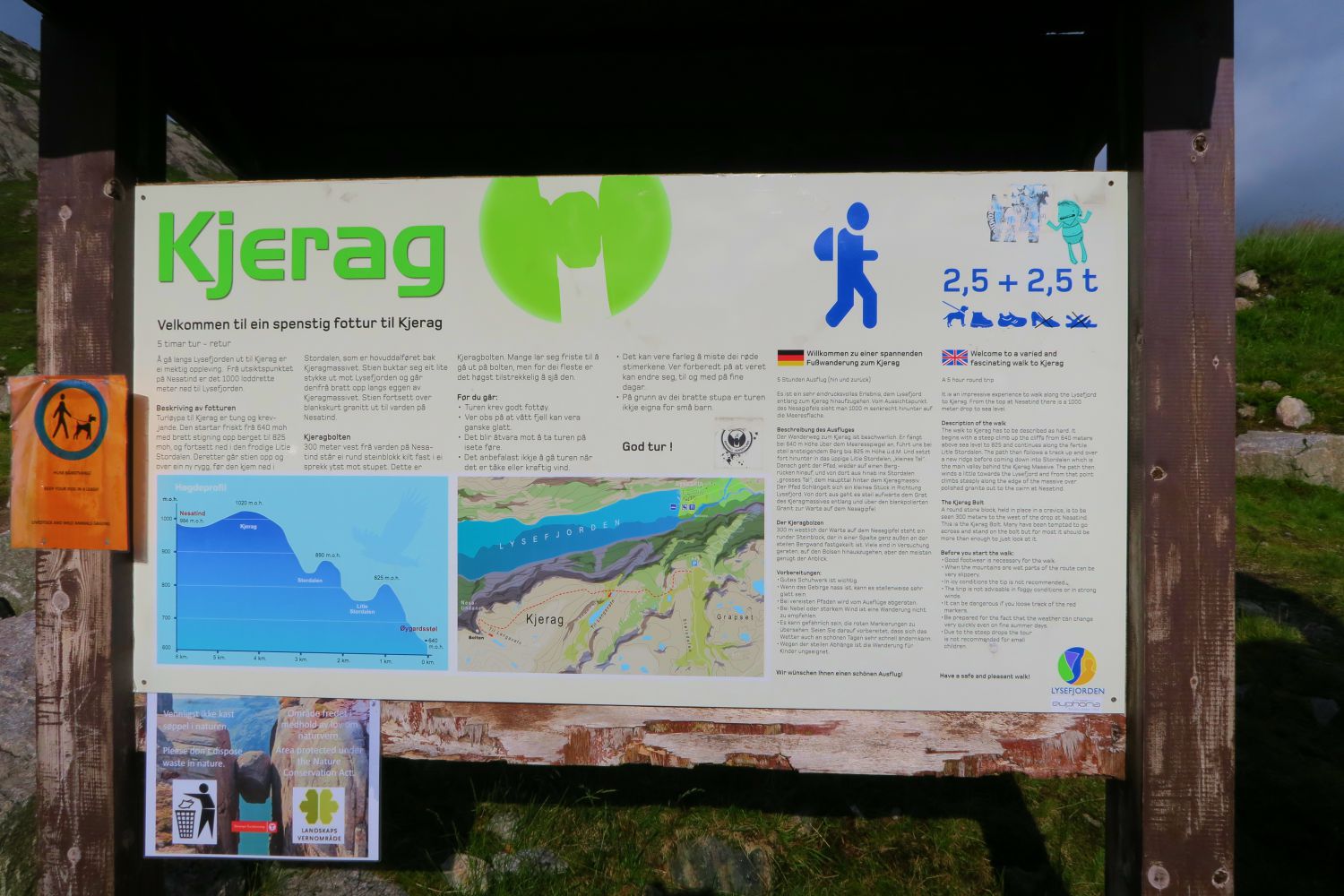 Sunday morning at 7 AM we set off for the hike. It was nice and sunny, and not as busy as Preikestolen. The first km was really difficult, as it was so steep, we had to climb. There were chains helping us. Holding onto them was the difference between life or death. My mum was upset, she wanted to turn back, but neither of us give up in the end. We kept going. And thank god we did. The trek was very beautiful and diverse. We hiked through green meadows, little bridges over fresh stream water, rocks and snow.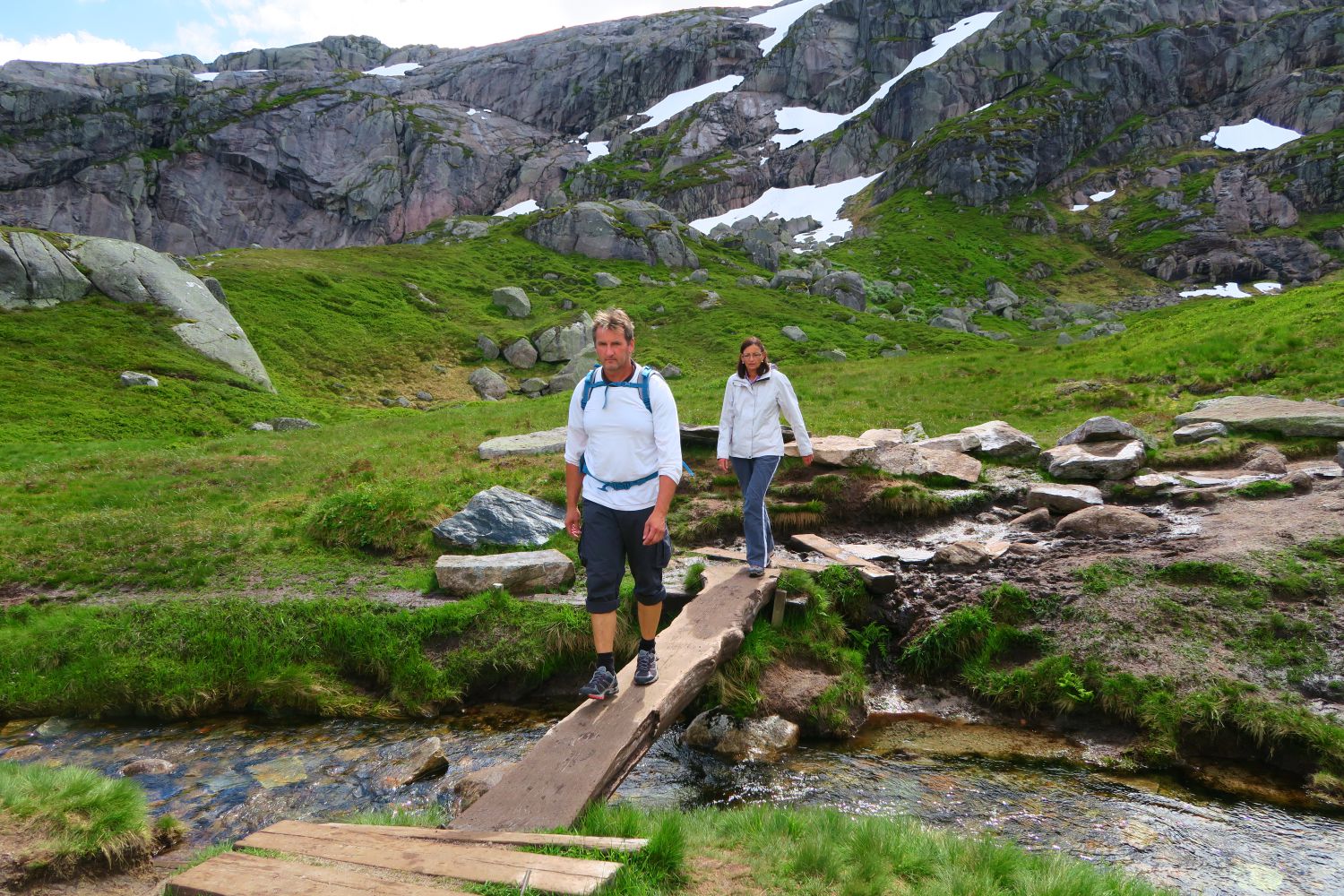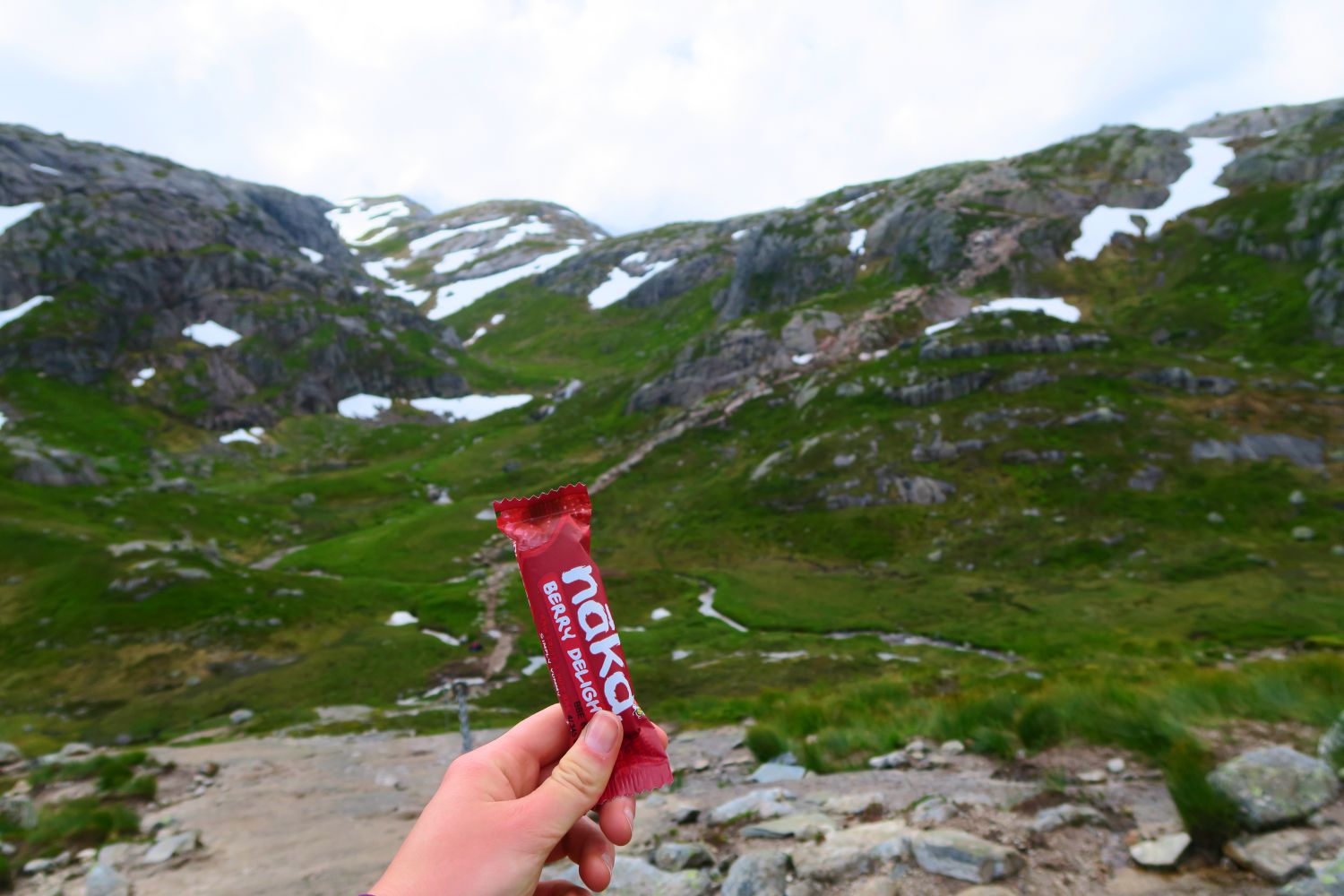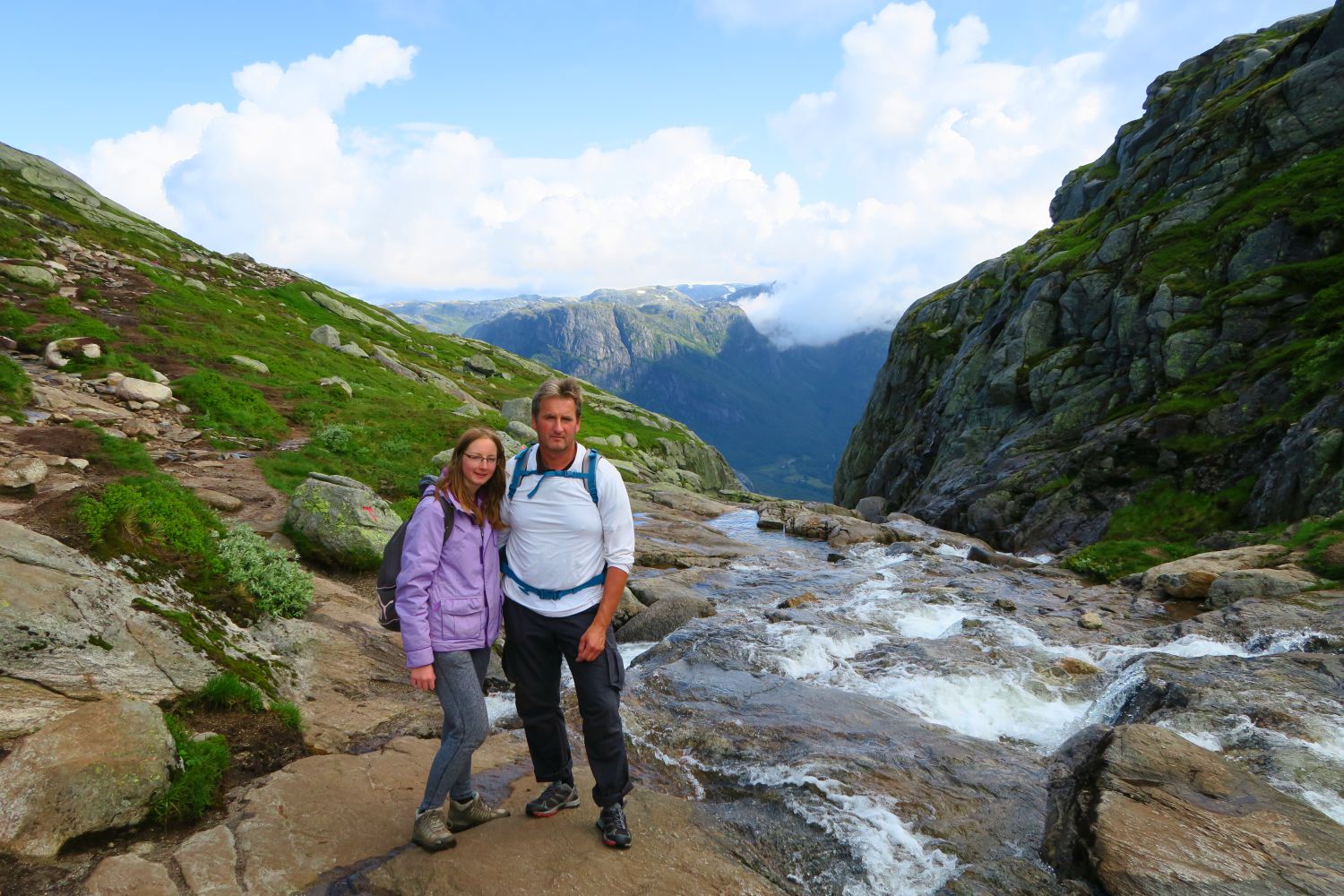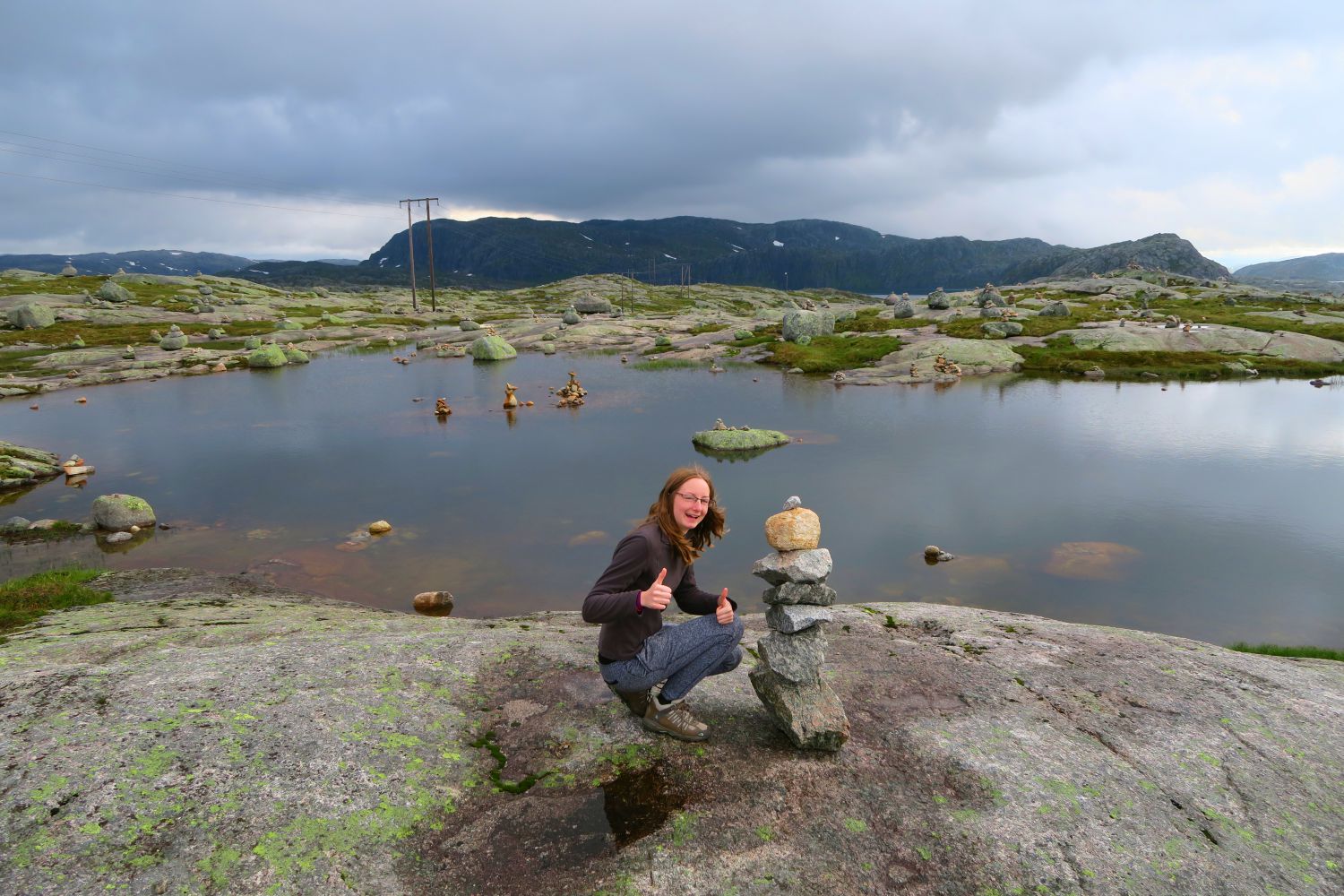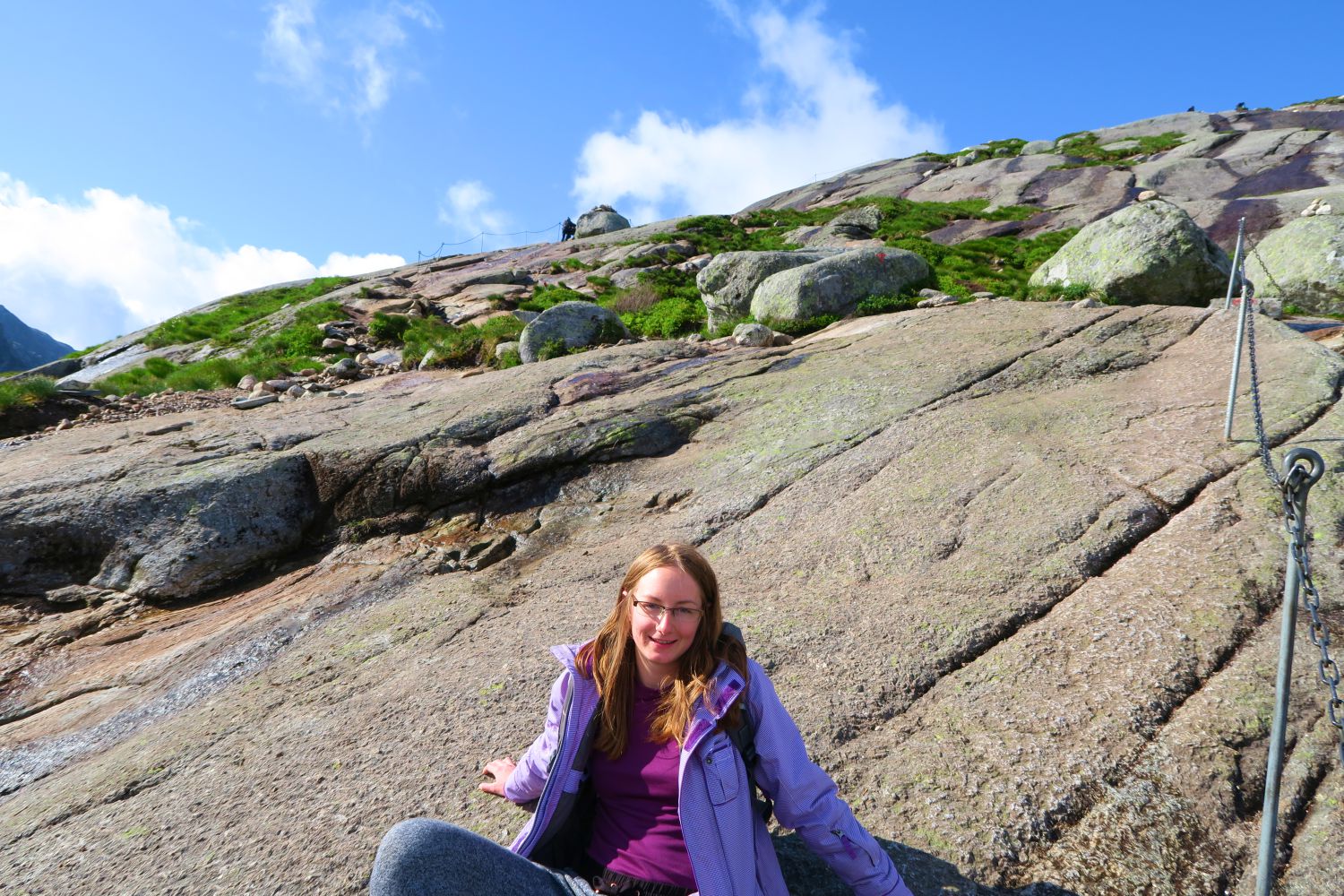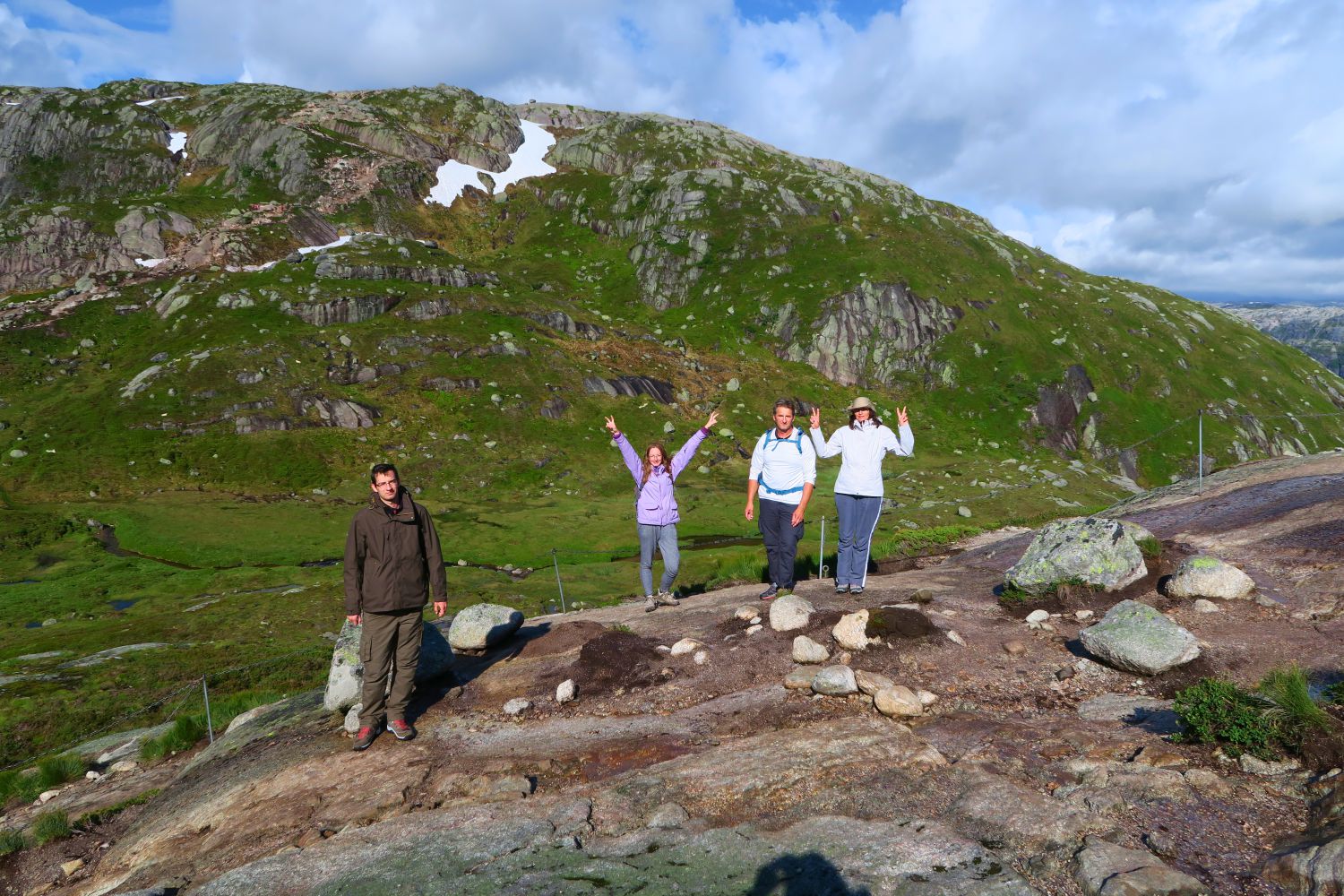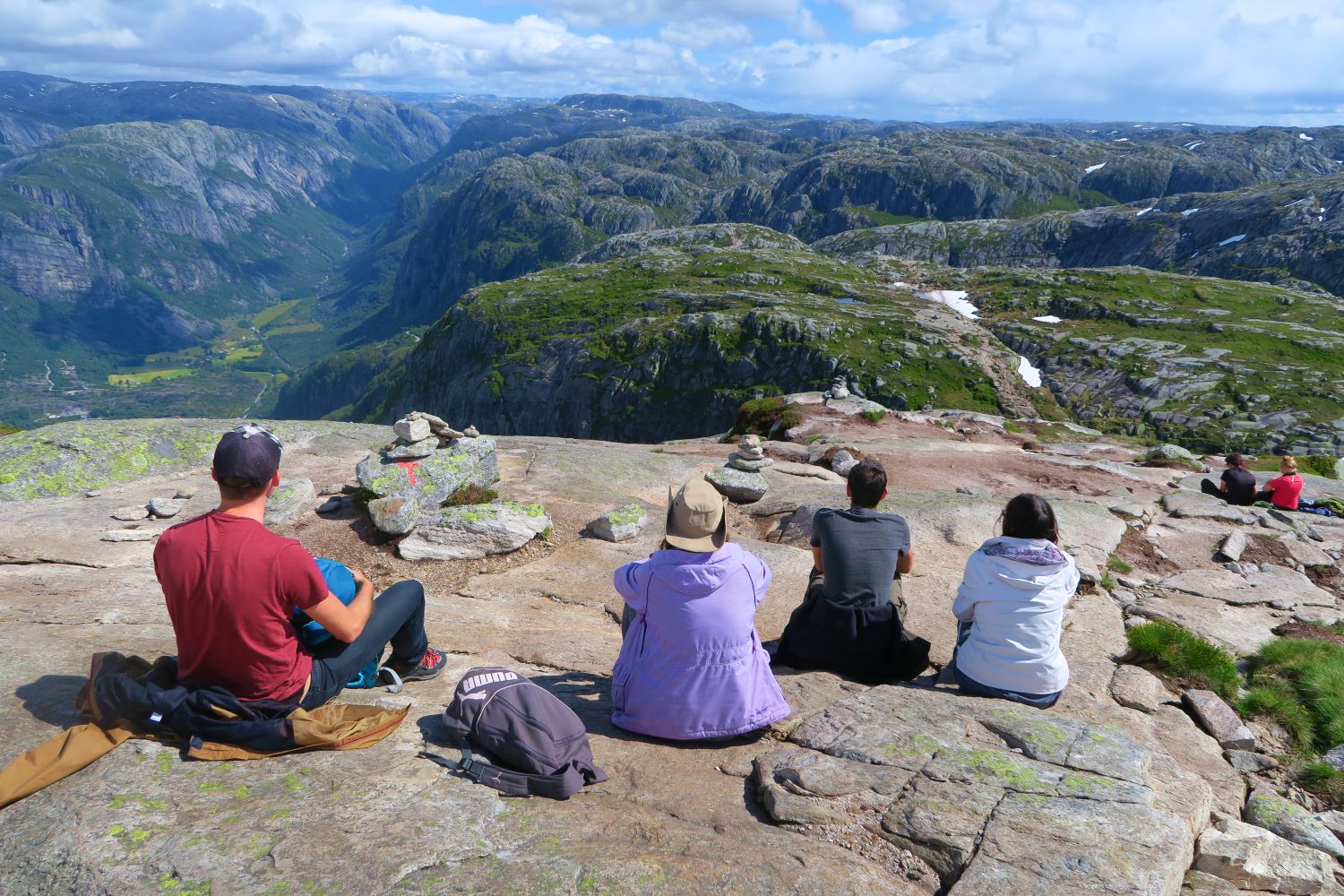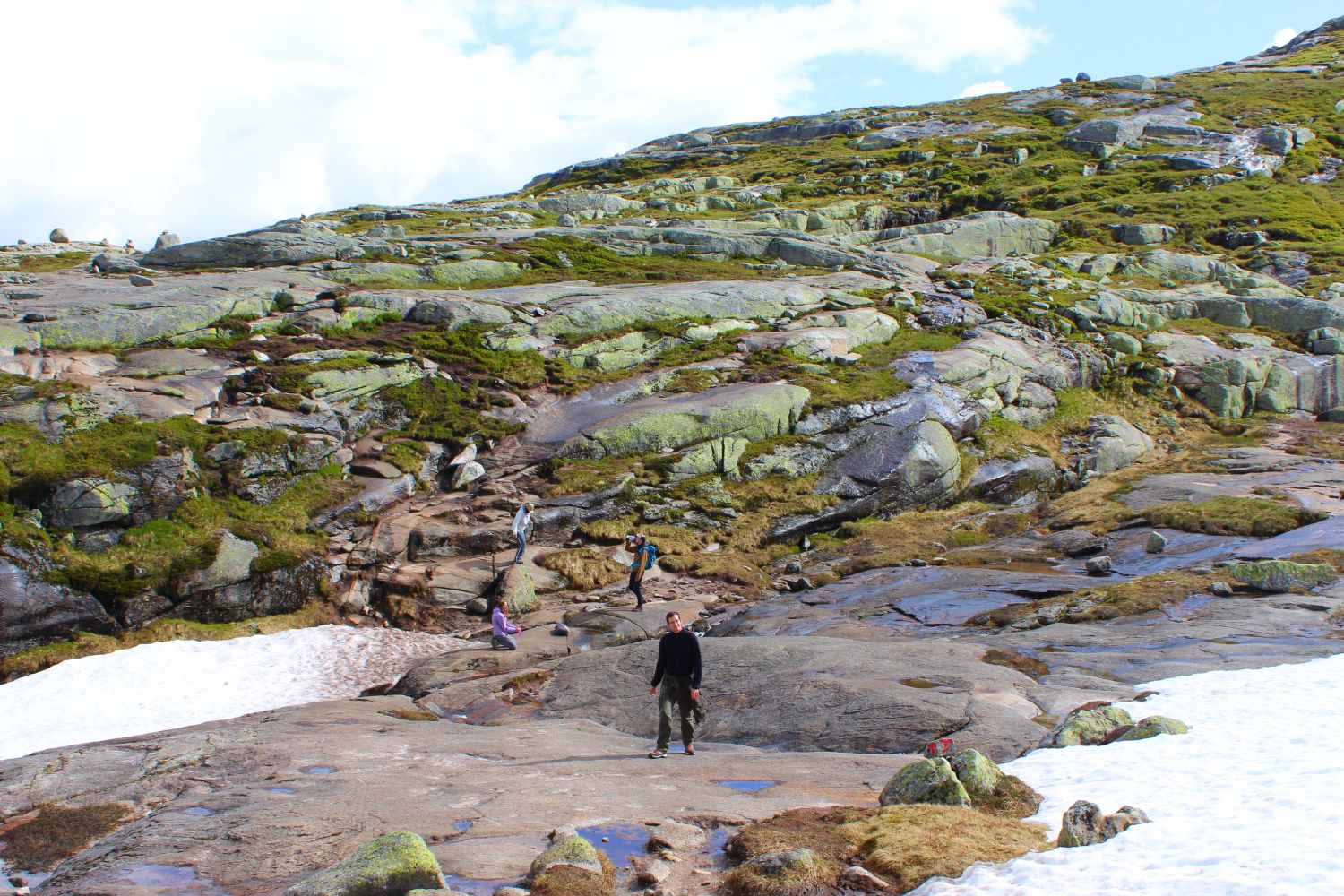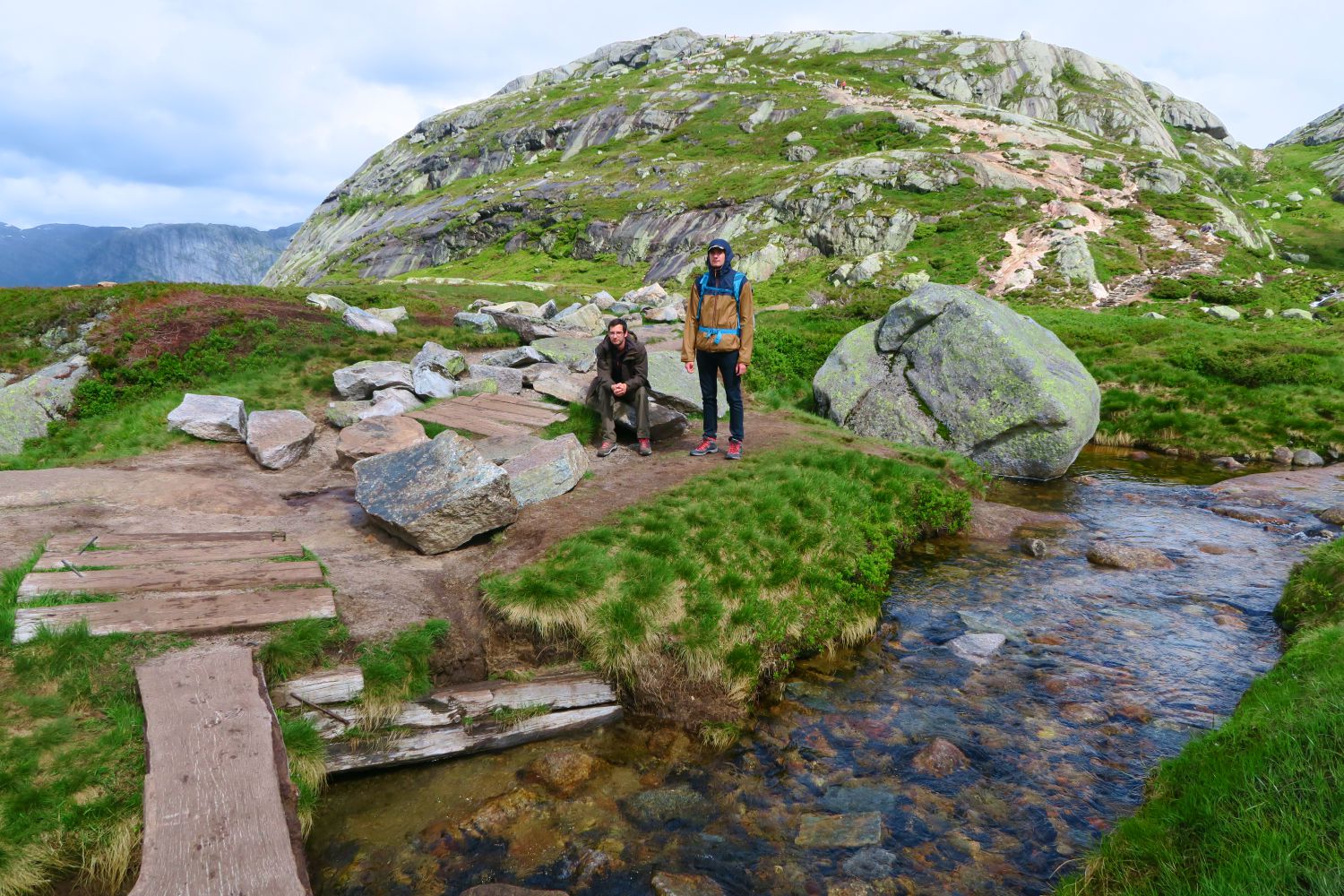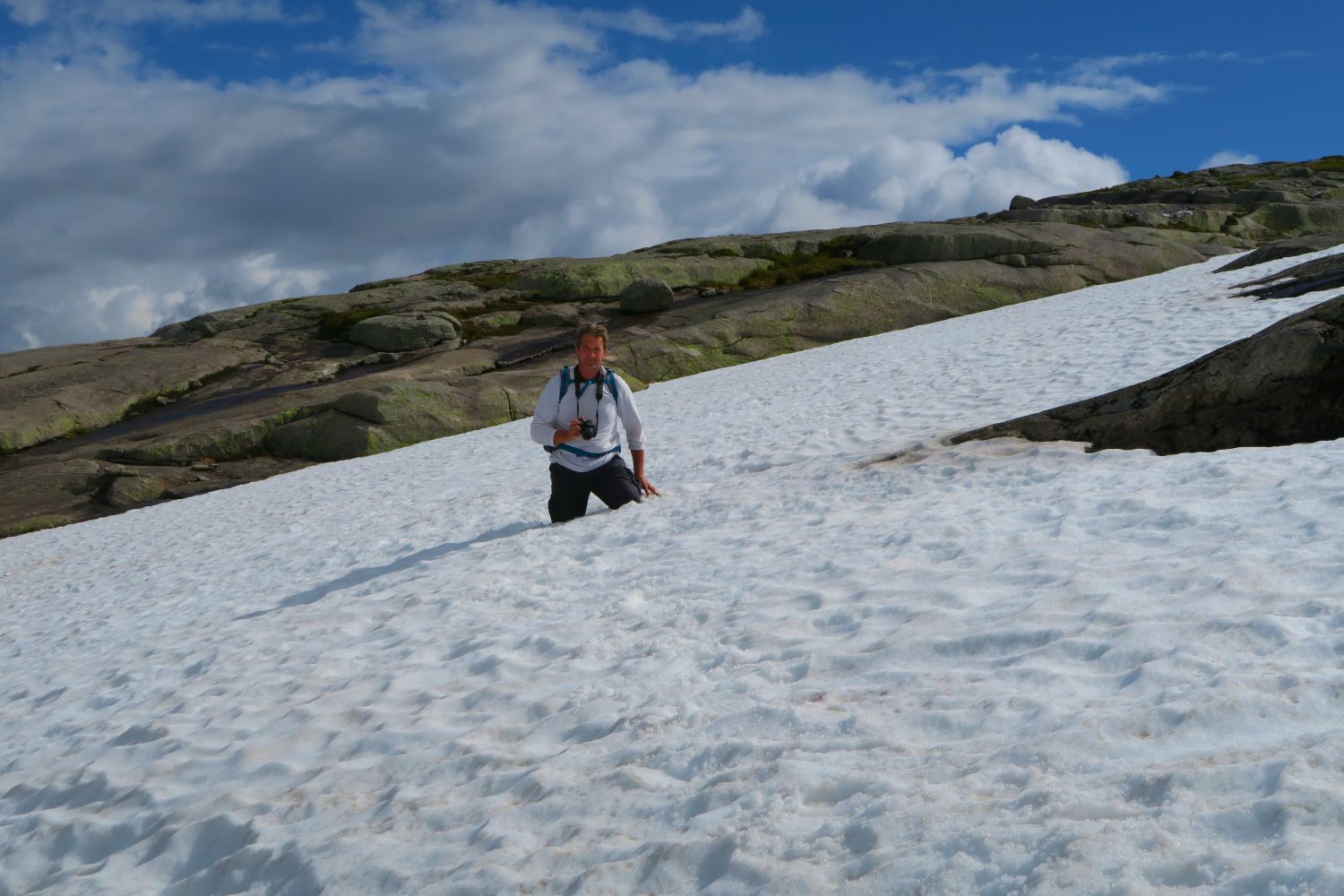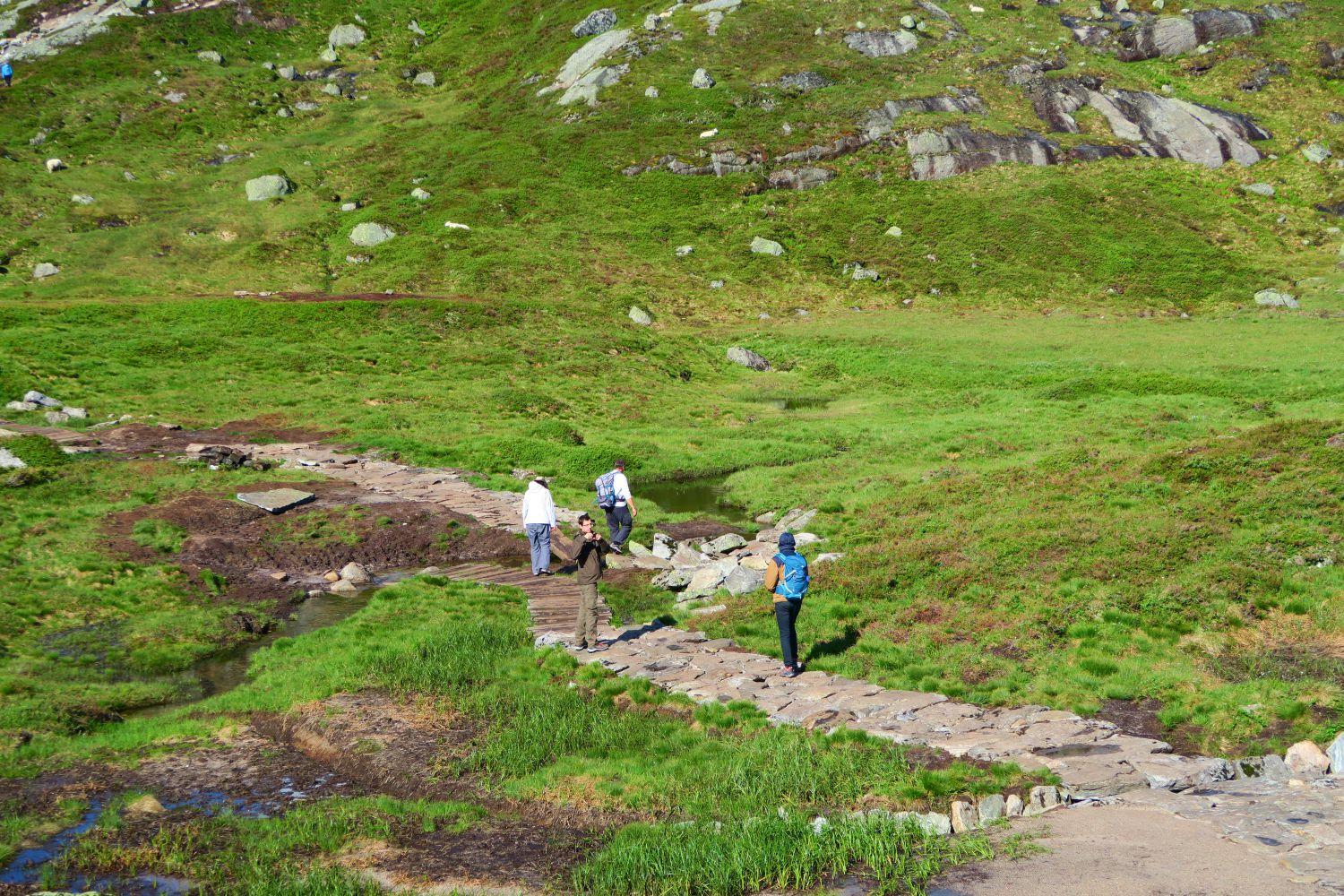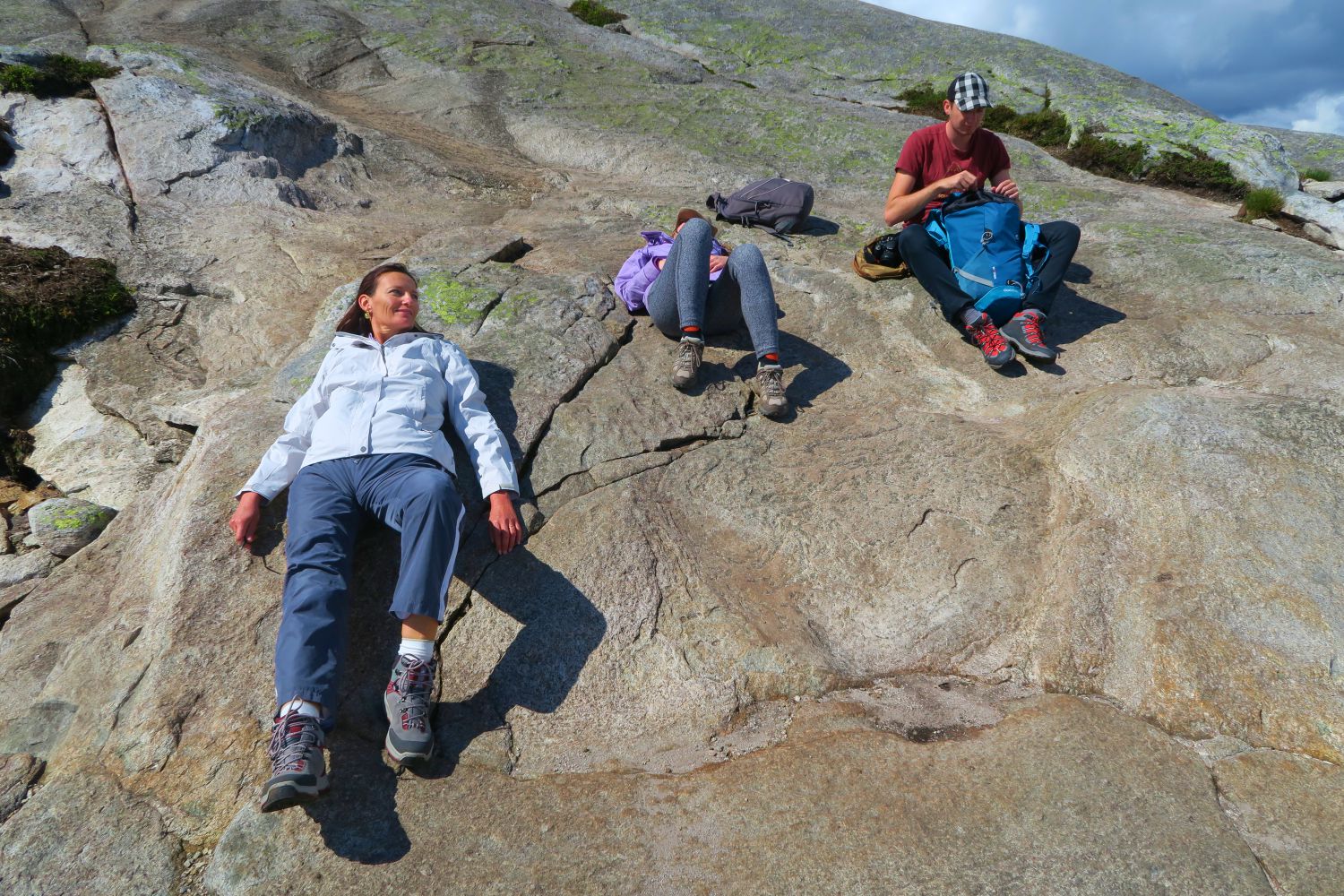 It took about 2,5-3 hours to get to the top with many stops to take pictures. I was excited. I've been waiting for this moment for soo long. My family stopped to take pictures of the rock from the front, but I was only interested in one thing. To see in real life, what does it take to stand on it. I left them, without saying anything. Moments later my brother joined me and we had the first glimpse of the back of Kjeragbolten together.
OMG, I'm so close to cross this off my bucket list. This item was particularly important to me for some reason. As I stood there I was determined to stand on it. It was early and there wasn't a queue like other times. So I could literally just go and do it. But my brother beat me to it. Maybe he was just as excited as me, maybe he felt like as my big brother he should test the area first. I remember I was so scared watching him step on the rock. But he made it safely and just told me, it was a piece of cake.
I didn't hesitate for a second. I went for it. Standing on Kjeragbolten my legs were shaking a bit. I literally just kept saying to myself "Don't look down, don't look down" And so I didn't. I concentrated on one single point in front of me and just stared at it. After I felt like my dad made enough shots of me I made it back from the rock. I jumped from joy as I got to safety. It was one of the most awesome things I've ever done.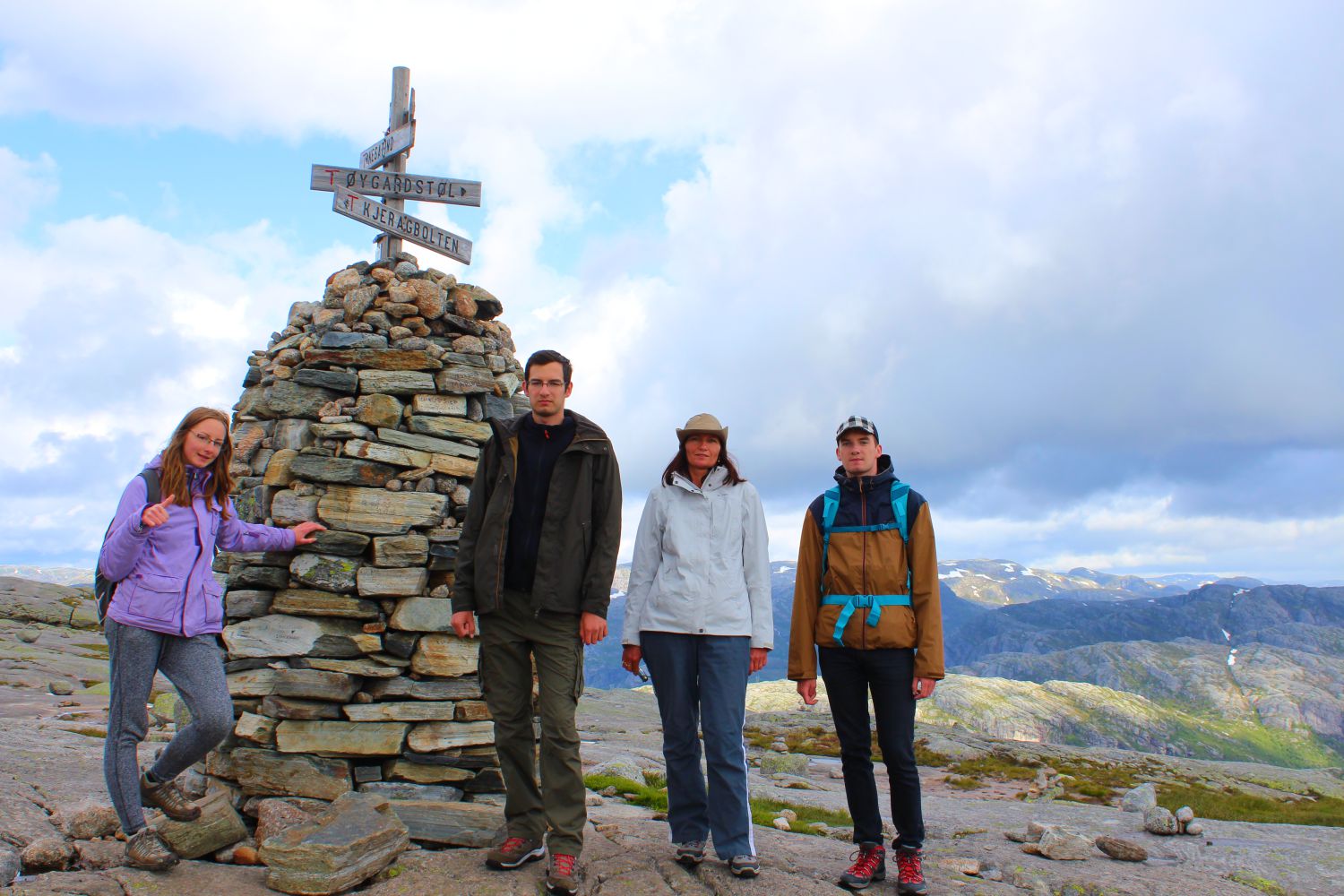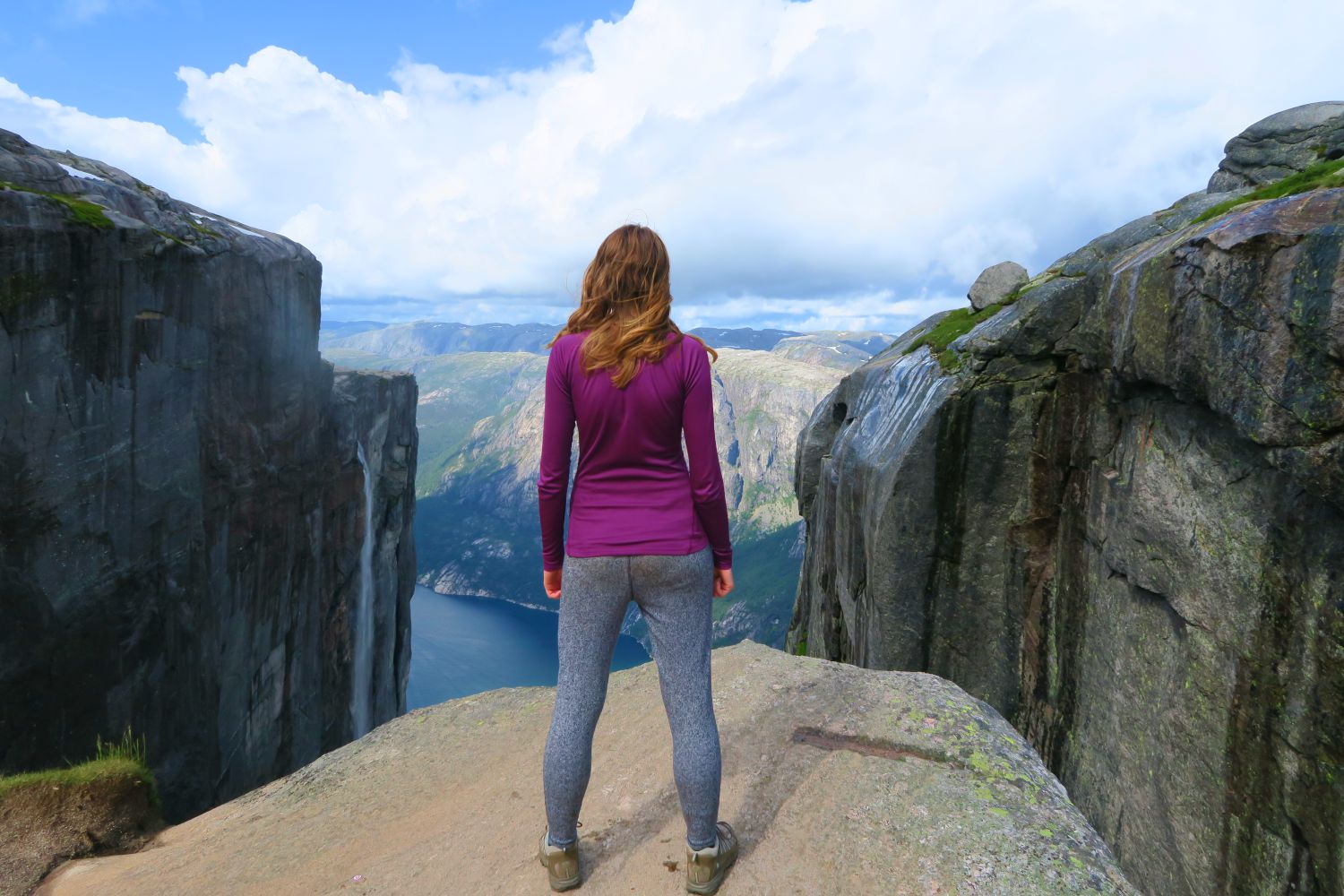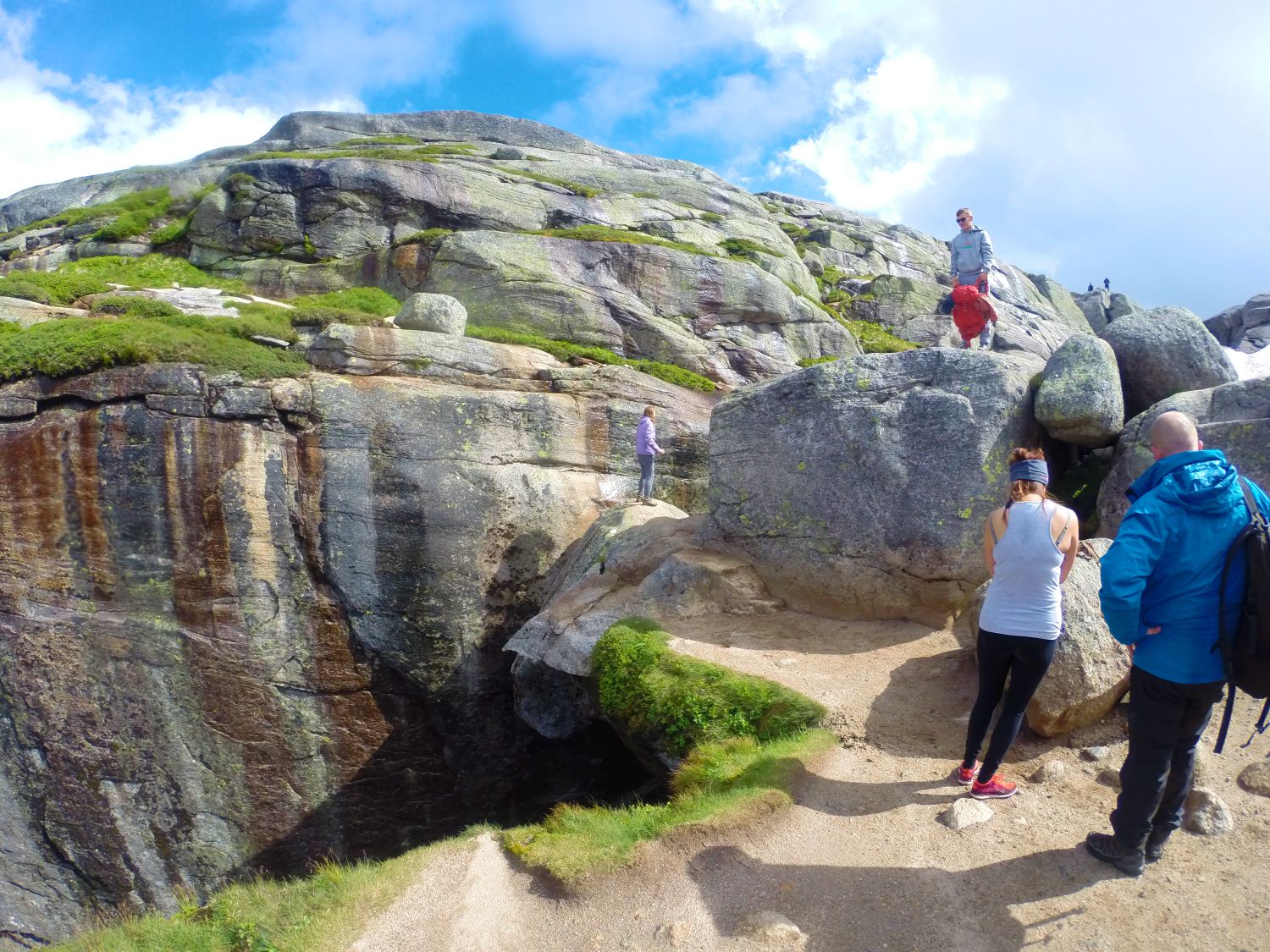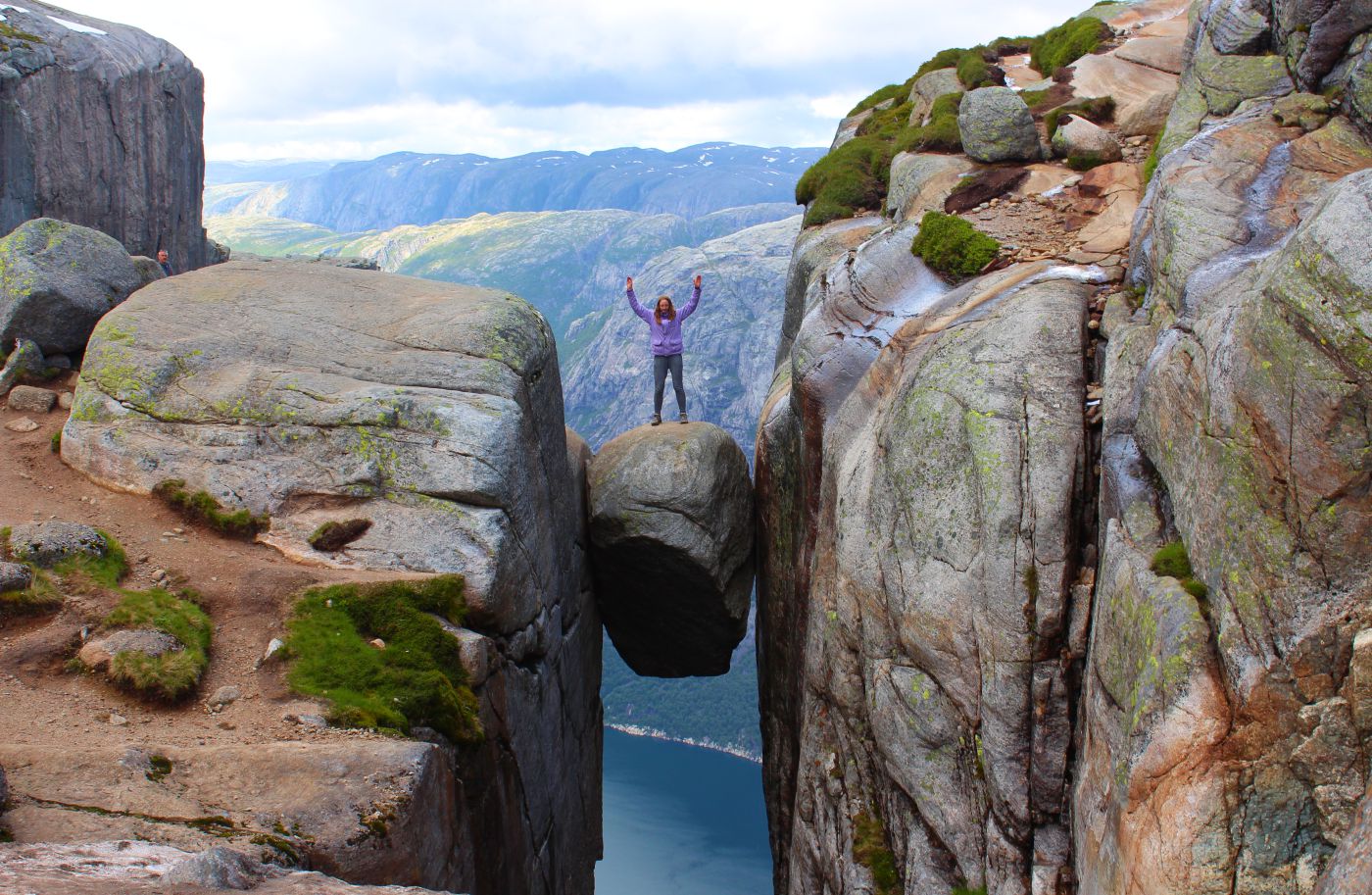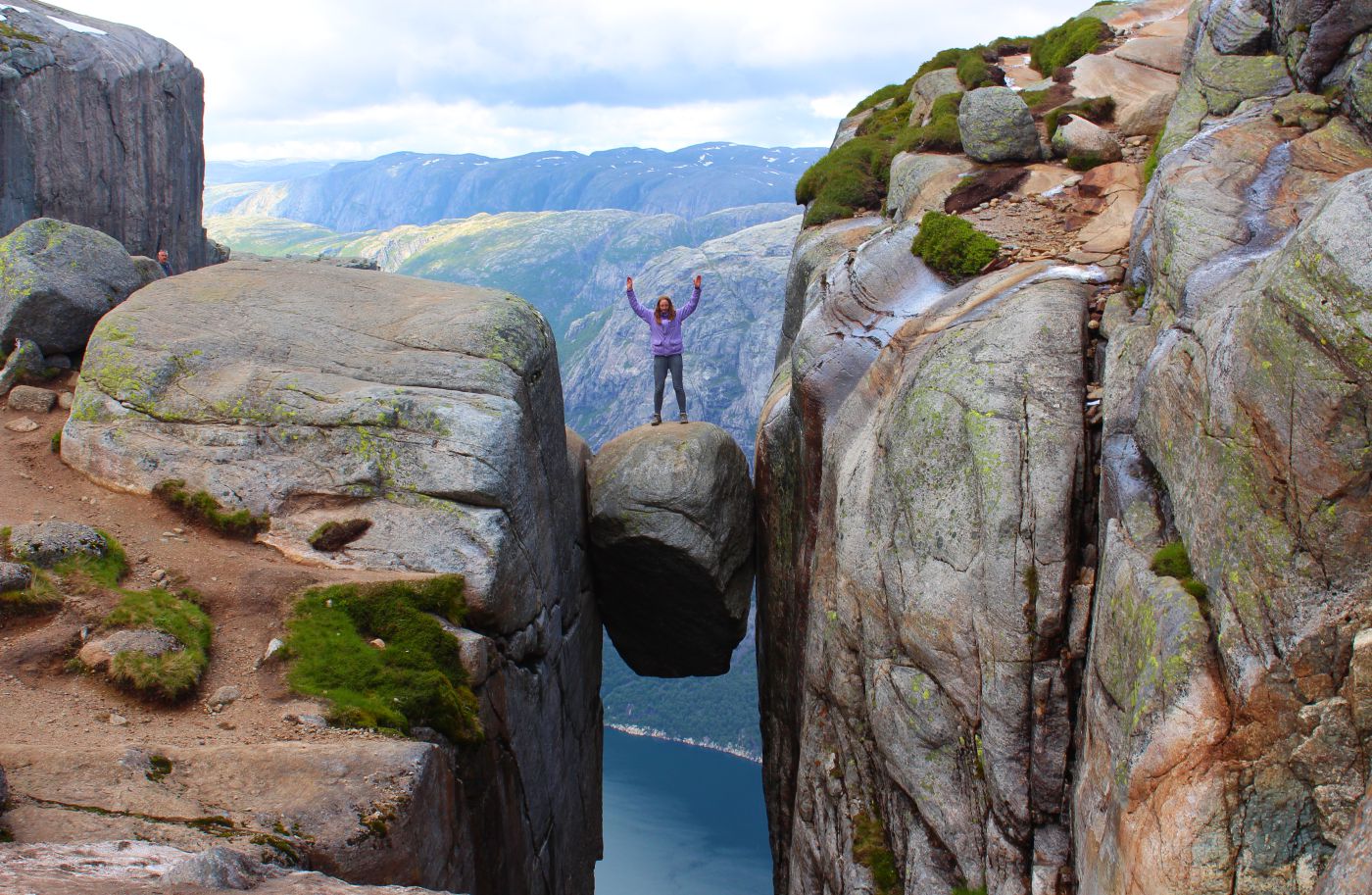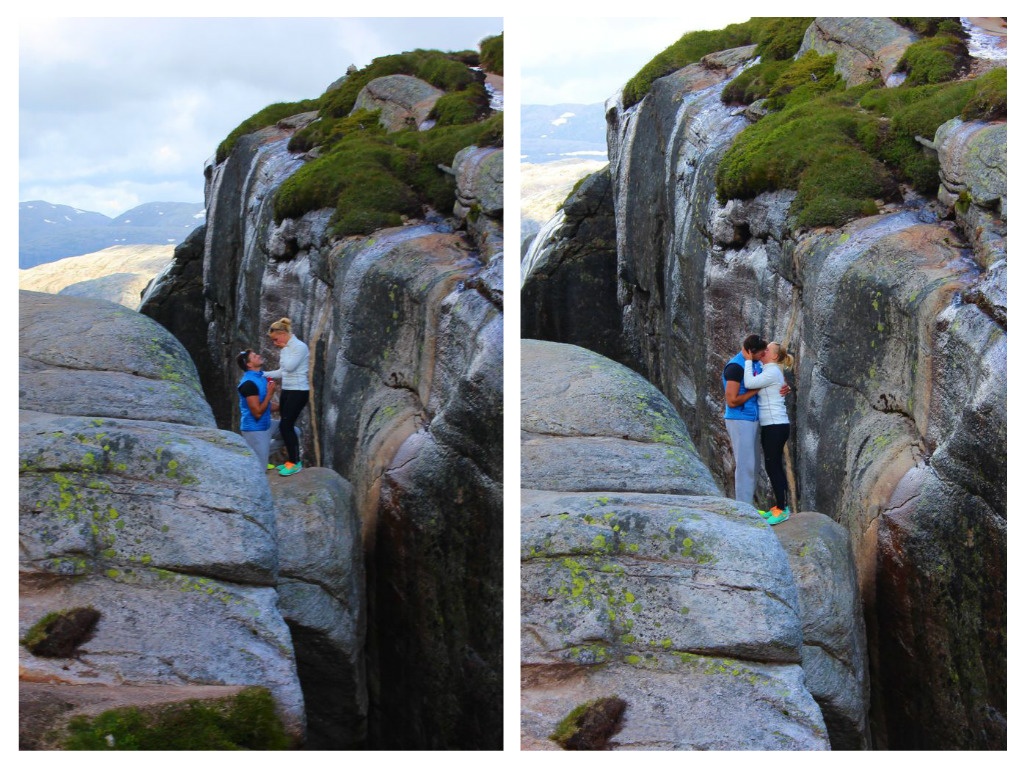 I strongly suggest doing the hike. It is challenging, but for the views and for the amazing feeling of standing on Kjeragbolten it is well worth the effort.
Watch my vlog about the experience! 😀

Read about another fun hike Preikestolen in my previous blog post.
What's your most precious bucket list item? Have you crossed it off already? I'd love to hear about it!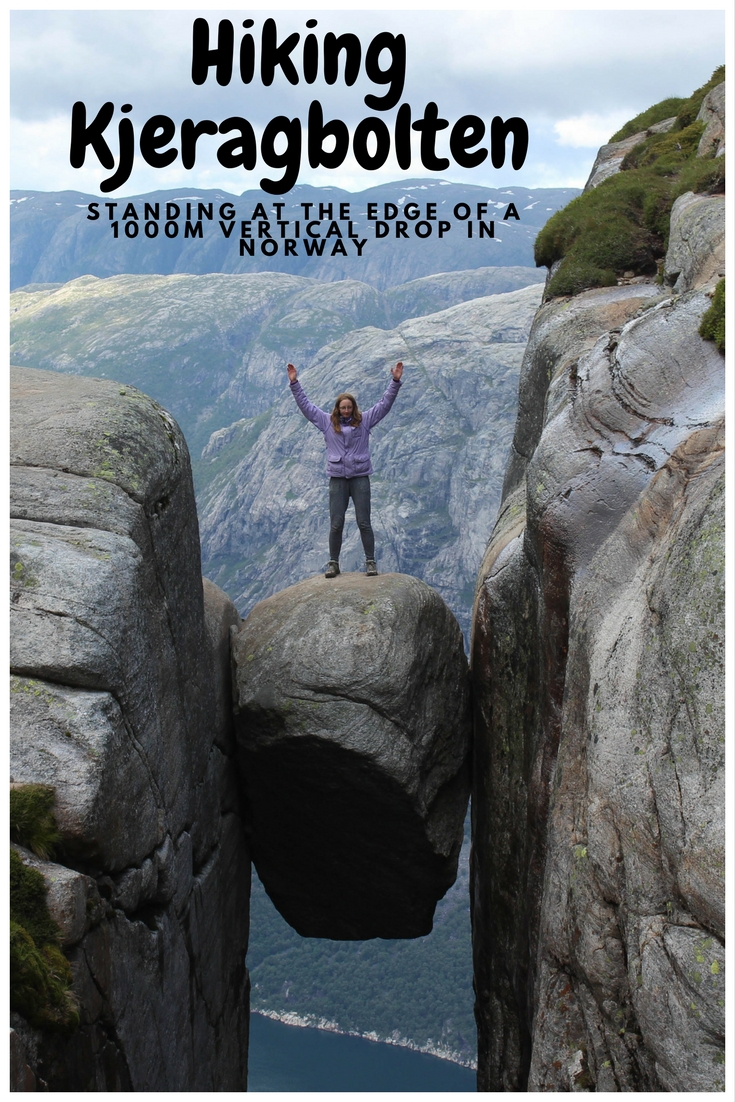 Enikő
Hey, I'm Enikő! I'm currently an au pair and I want to share my experiences with you. I've travelled a lot in the past years. I'm gonna teach you how to settle in to a new country and get free accommodation anywhere in the world. Circle Enikő on Google+!