I remember the day I set off on my first solo adventure to Russia. I was excited about what the future holds for me. During the year I feel like I changed a lot. I became independent, more open-minded and self-confident.
I wanted to celebrate and spend my "anniversary" to remember all the things I achieved and all the people I met. I happened to spend that day in Singapore. I didn't think for long to decide where to stay in Singapore. There is one that has been on my bucket list for a long time! I guess you know where this is going. That's right… I decided to go to Marina Bay Sands Hotel.
Even 1 night there is just crazy expensive, but it's not like I'm in Singapore every day and I celebrate my 1 year anniversary on the road. Still I don't like wasting money, so I searched for a roommate on Couchsurfing. I found Abishake, who is a really nice guy, and we could share the room, expenses and experience. I splashed out for the one-night and for the rest of the trip I stayed in hostels in Singapore.
I don't usually go to hotels. I always stay in hostels, do couchsurfing or homeexchange. So being there was a big deal for me. I mean that view from the room, the huge shower, getting towels and soap was just amazing. I could get used to it pretty fast. 🙂
Oh and of course the pool…the whole reason I wanted to stay in the hotel. I can't imagine going to Singapore and not having a swim there. I saw pictures of it, but being there is just a completely different experience. It's magical. It is the most Instagrammable place in Singapore!
I practically spent all day there, swimming, sunbathing, relaxing, enjoying the view. The good thing is that there are some hot tubs as well on the other side with a view to the ocean and Garden by the Bay, so you really have it all.
Enough of the talk, let the pictures show you why I'll never forget this day.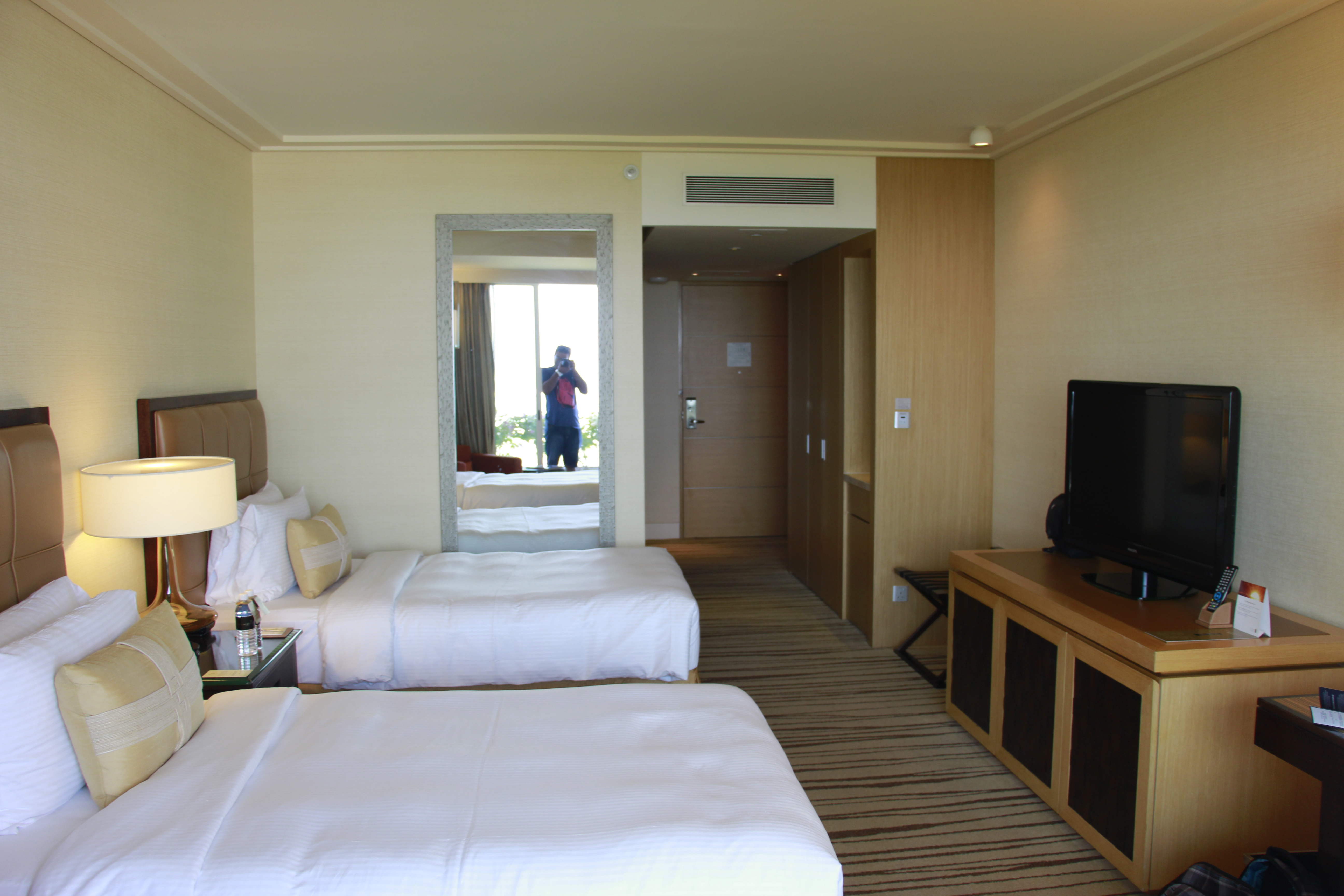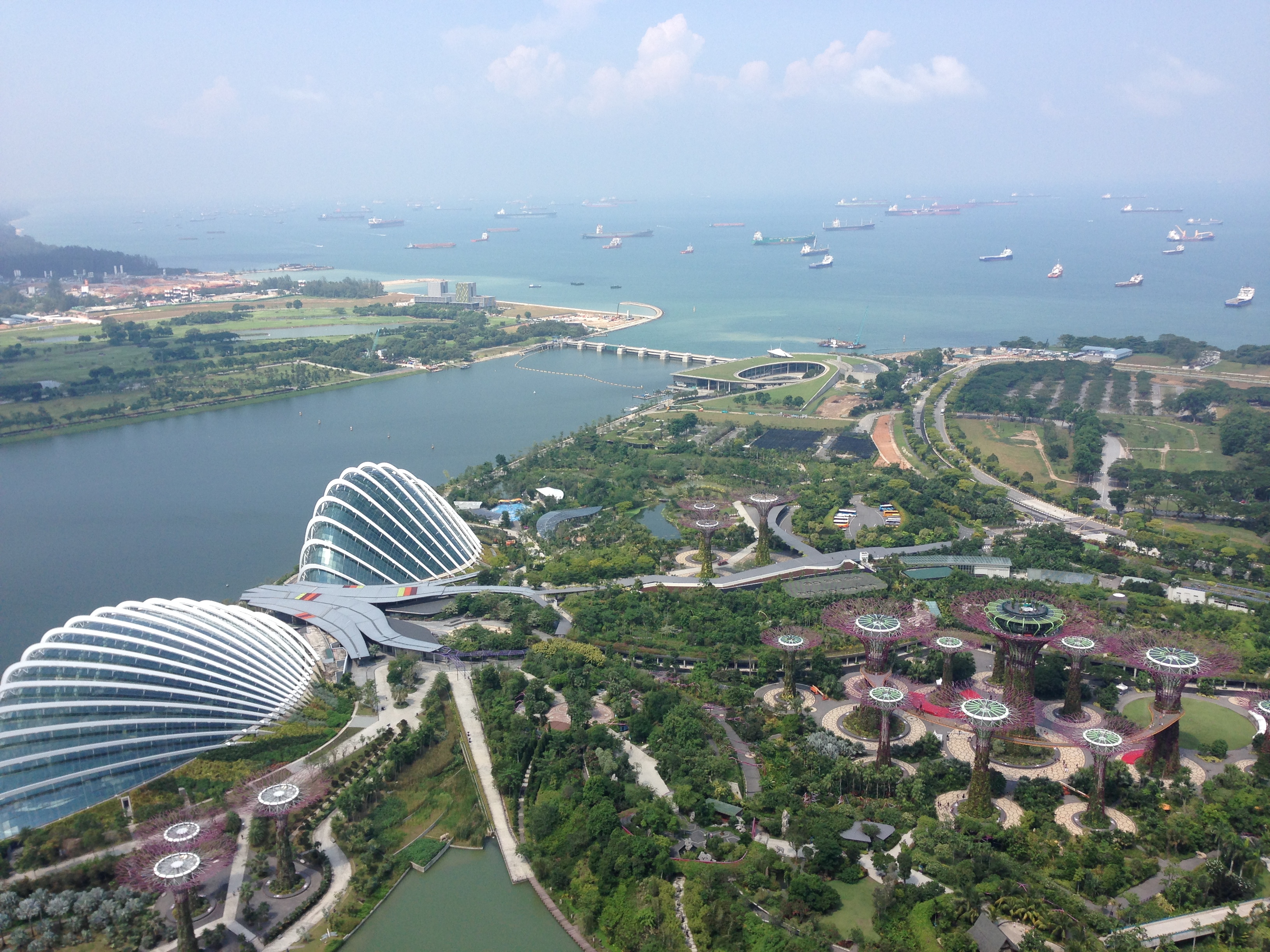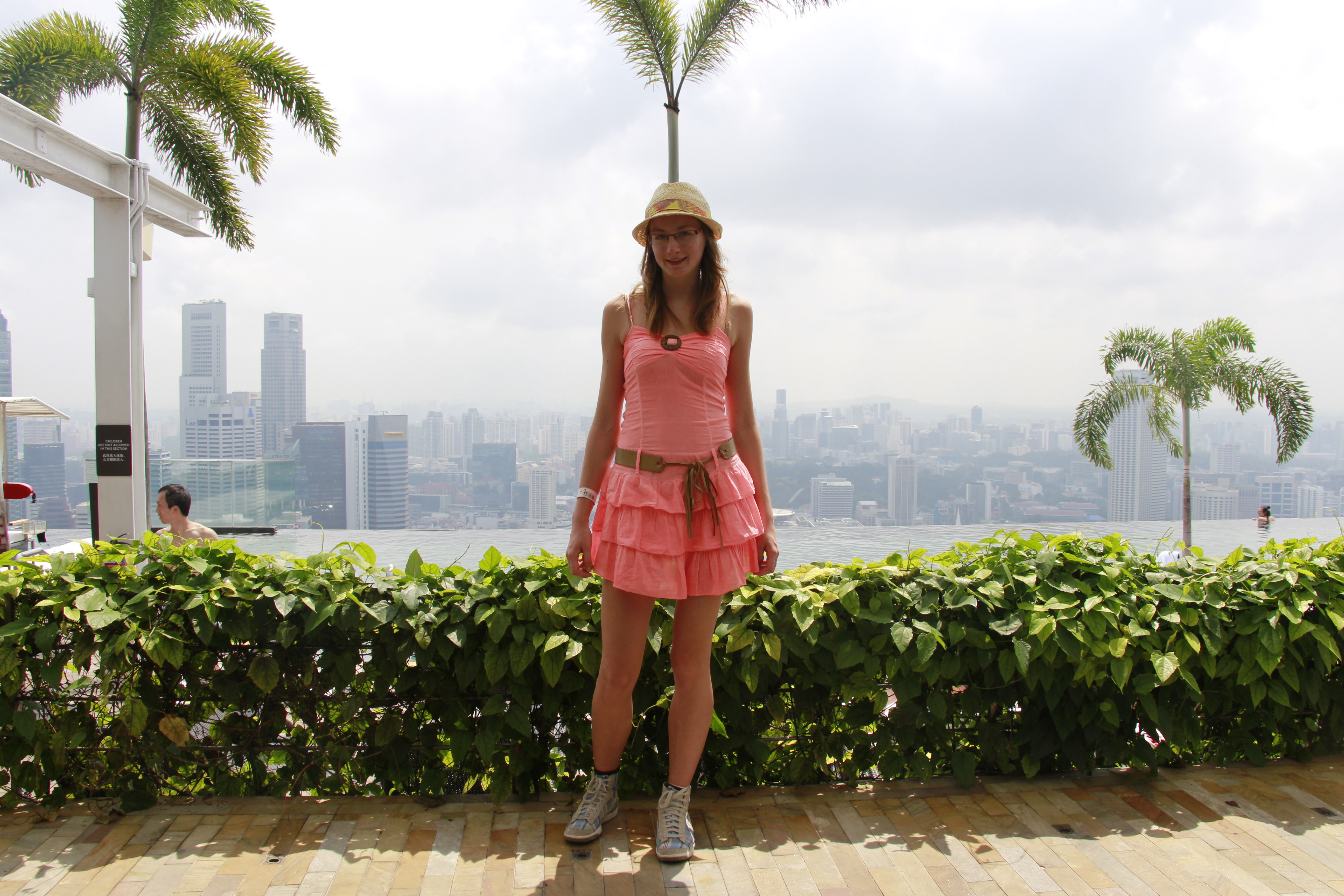 Did you like this post? Why not PIN it for later?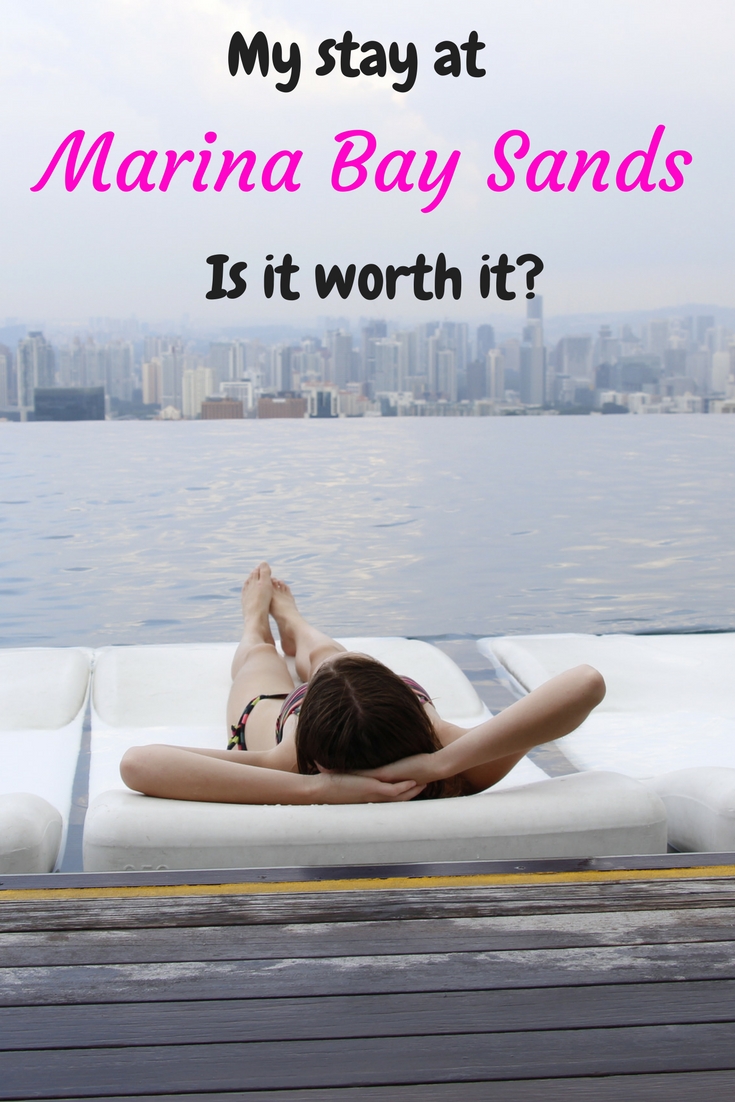 Enikő
Hey, I'm Enikő! I'm currently an au pair and I want to share my experiences with you. I've travelled a lot in the past years. I'm gonna teach you how to settle in to a new country and get free accommodation anywhere in the world. Circle Enikő on Google+!