How to make friends in a foreign country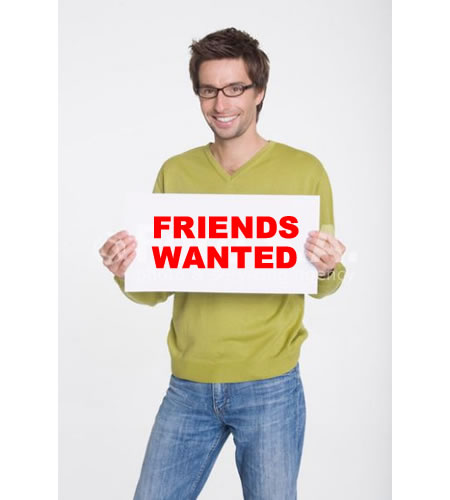 I know it can be hard to move to a new country, where they have different traditions and language. You need to find a way to sort out your bank account, mobile sim card and so much more. On top of all this you don't know anyone who could give you advice or hang out with you so that you feel a bit less lonely. Don't worry! You will make new friends in no time once you read this article.
CouchSurfing: This site is great not only if you want to save on accommodation, but also if you want to make new friends. How to do it?
1. You look up people in the area and write a private message to someone you like. You can search them by interest/age/gender etc. People on CS are very friendly and open minded. They will mostly likely want to meet you for coffee or they can be your tour guide in the city.
2. In big cities they regularly organise meetings where you can just show up and you'll find a bunch of other members, who are all keen on making new friends. These meeting are usually in a bar or pub, but in the event section you can often find that they organise day trips as well.
Facebook: I met most of my friends in facebook groups. You can most likely find an au pair group in your city that you can join. They organise events together, give tips to each other and sometimes sell their stuff for cheap. Not only au pairs but backpackers join these groups as well and anyone really who wants to make friends.
Just a few examples to show what to search for:
Au Pair London
Perth Backpacker
Couchsurfing (Singapore)
Aupairs in Australia
Russian in London/UK
London language exchange and social
Library: Make a visit to the local library and have a look at the billboard where they post ads. You'll most likely find that there are many groups that you can join. Film club, zumba, book club…? Why don't you give it a go, you might find some like minded people.
Gym or language course: It's a great place to start socialising. You can give each other advice on working out or arrange a time to practise the language over a cup of coffee outside of class.
Tinder: What? A dating app? Yes! It worked great for me. I actually met some nice guys here. I think it's good if you want a boyfriend or even just a friend. You should try it. There are not only perverts. The reason I especially like the app, because you can set to only give you guys who live in your area. It's great if you want to find someone who lives close to you. Who knows, you might even find love this way. 😀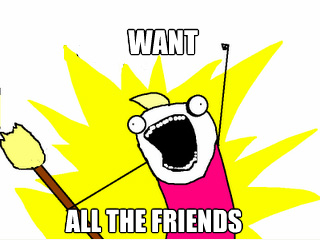 Enikő
Hey, I'm Enikő! I'm currently an au pair and I want to share my experiences with you. I've travelled a lot in the past years. I'm gonna teach you how to settle in to a new country and get free accommodation anywhere in the world. Circle Enikő on Google+!