Seven Sisters Cliffs walk – day trip from Brighton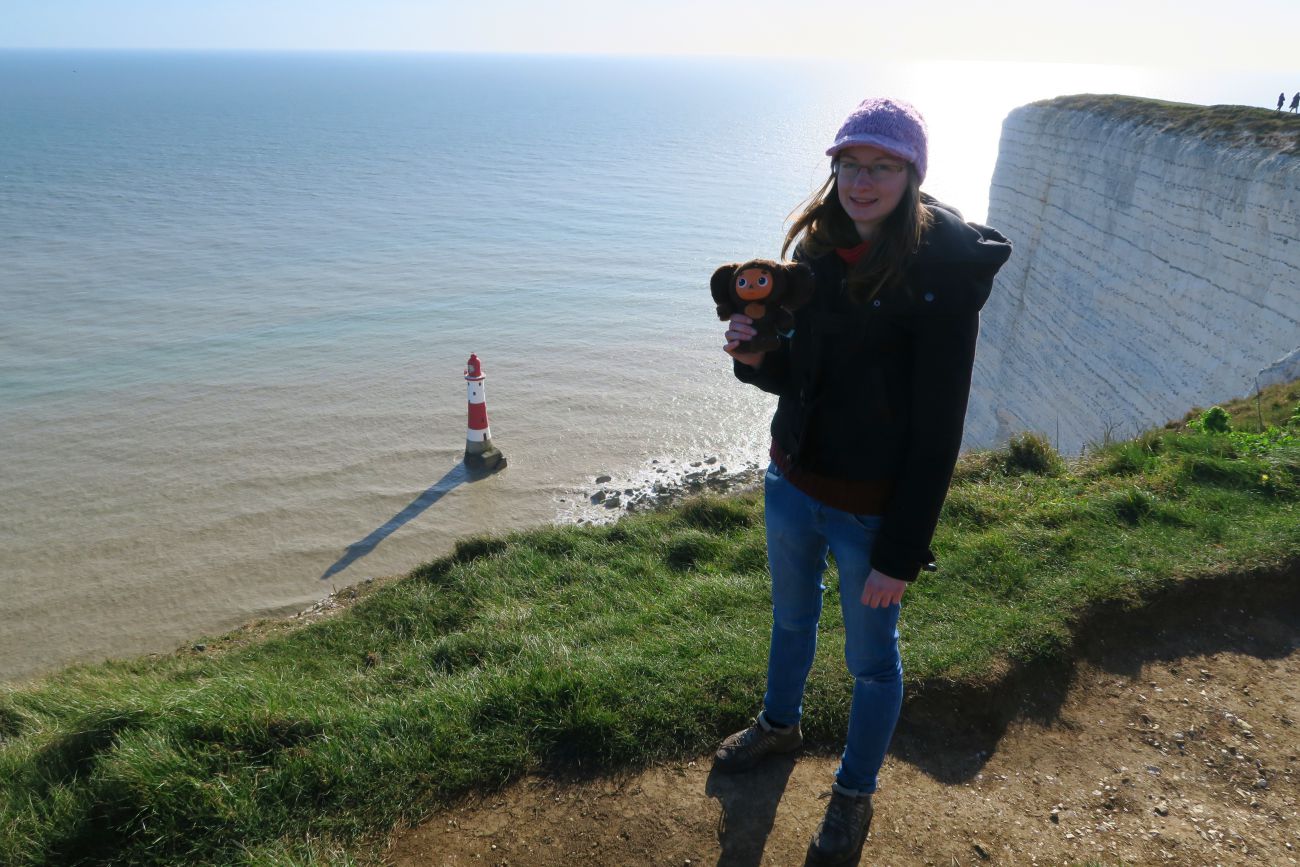 Visiting the Seven Sisters Country Park has been on my wish list for a while. It's a nice day trip from London and perfect on a sunny day. We visited it on a bank holiday and were really lucky with the weather.
We took a train from London St Pancras Intl to Brighton at 07:40. The journey takes 1,5 hours. The train is really comfortable with tables and wifi. From Brighton we made our way straight to the bus stop. We can take 12, 12A or 13 x from Churchill Square.
The bus takes around 1 hour. I strongly recommend downloading the B&H app from here. If you purchase a networkSAVER ticket in the app you can travel unlimited for a day for £4.50 on all Brighton & Hove buses.
South Downs National Park, the Seven Sisters Country Park is made up of 280 hectares of chalk cliffs, meandering river valley and open chalk grassland.
We hiked from the visitor centre to Birling Gap which is a 4 miles hike up and down on the cliffs. It's not a too steep or difficult hike. We had nice views along the way looking at the sea, cliffs, sheep and horses. There is greenery everywhere you look. It's nothing like London. Birling Gap has a cafe, beach and visitor centre, so it's a nice place to have a rest!
I really wanted to see Beachy Head as well with it's lighthouse. The hike would have been another 2,2 miles and we wanted a rest and leave some time to explore Brighton as well early evening. We decided to take the 13 x bus. It saved us some precious time and energy as well!
The views to the lighthouse were great. I scared my mum to death a few times when I stood too close to the edge according to her. Just be careful, as it's a long drop down there and there's no fence or anything like that. The hiking trail continues all the way to one of the many charming English towns: Eastbourne. However, we decided not to go any further.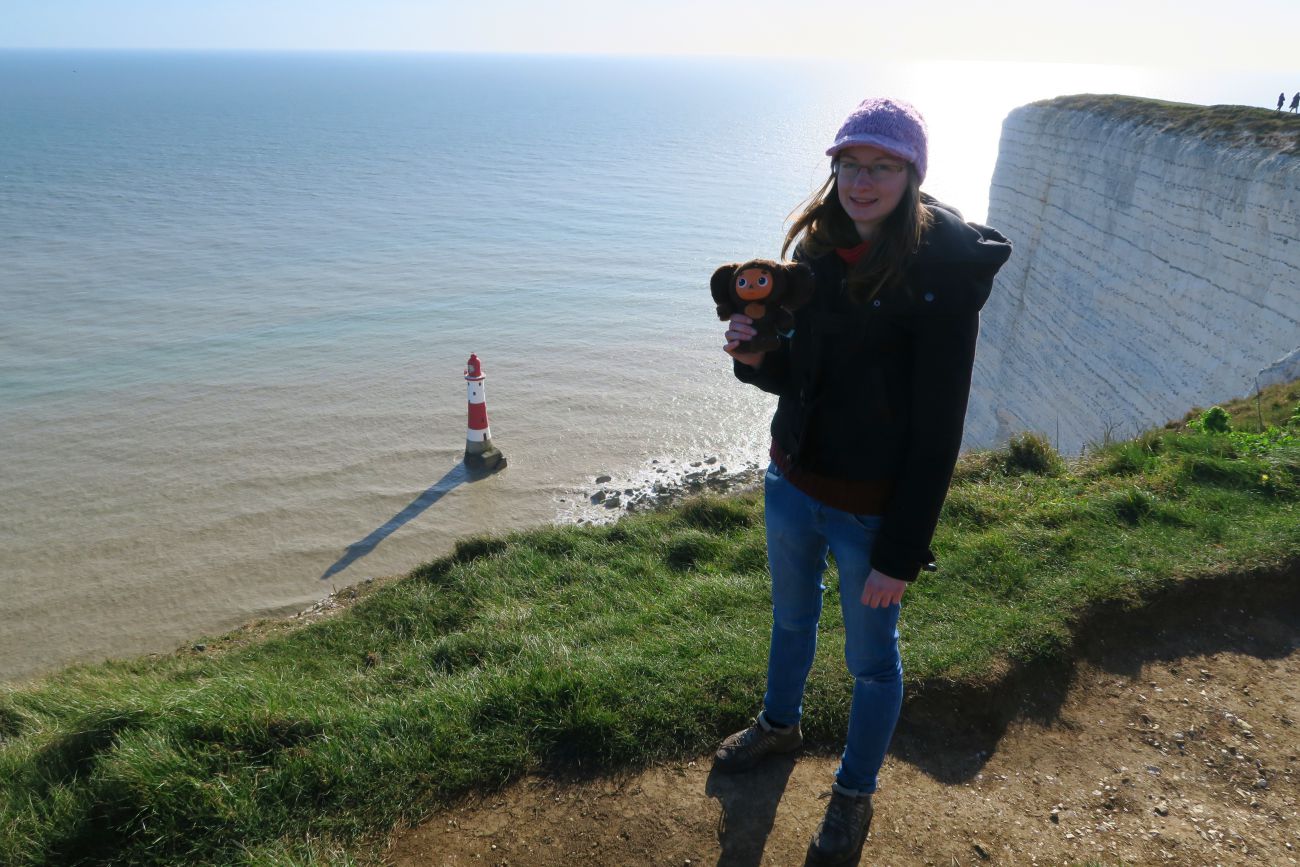 After a few pictures we got on the bus again and made our way back to Brighton, where we still had some time to explore the city. I showed my parents the pier, the Pavilion and finished the day with a nice burger at VBites! They have some awesome stuff. Everything is vegan, but I enjoy food there as a meat eater! 🙂
We took at train at 8 pm and we were in London by 9:30. If you love the outdoors and looking for some greenery I strongly recommend doing this day trip! 😀
Did you like this post? Pin it for later!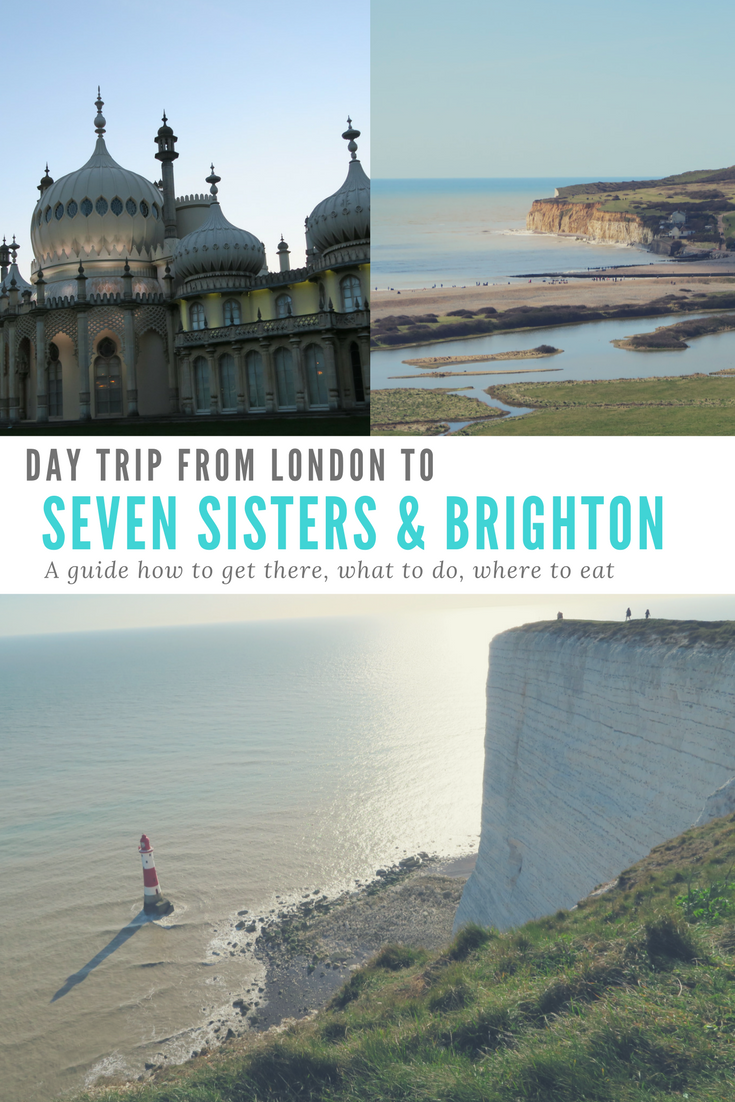 Enikő
Hey, I'm Enikő! I'm currently an au pair and I want to share my experiences with you. I've travelled a lot in the past years. I'm gonna teach you how to settle in to a new country and get free accommodation anywhere in the world. Circle Enikő on Google+!