A weekend getaway in Snowdonia National Park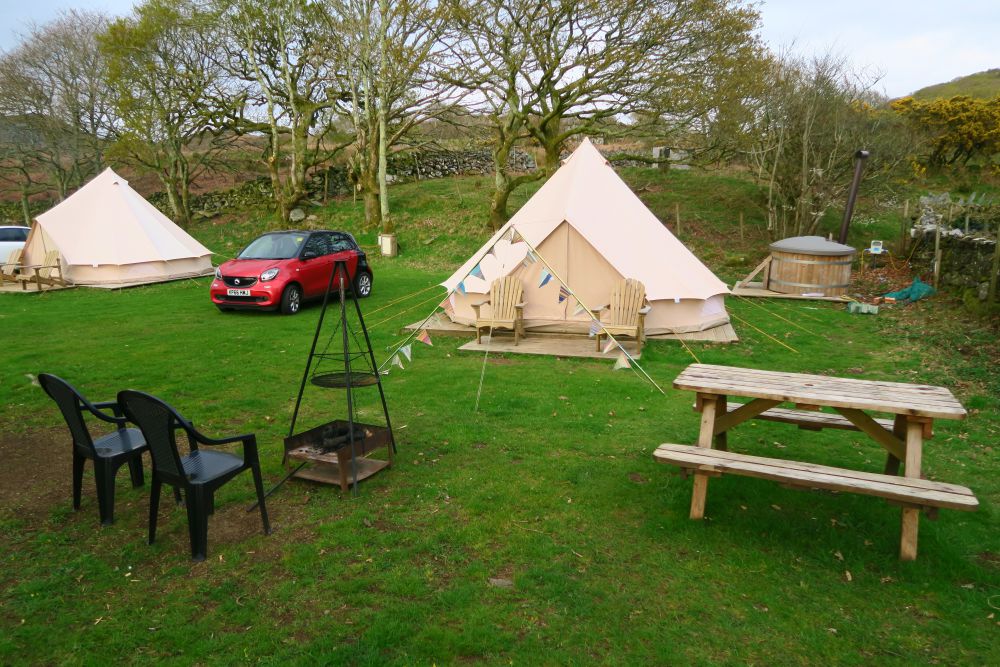 We are back from Wales, where we spent our first glamping experience. Wales was voted one of the best European destinations to visit in 2018 and there is so much to do that we will definitely be back. We had a wonderful 4 days during Easter in Snowdonia National Park.
What is glamping? It is a more luxurious form of camping. You can stay in a bell tent or a glamping pod. These have proper beds and more space than traditional tents. There is normally heating inside as well to keep you warm even during the colder months.
Accommodation: We stayed at Dinas Camping, Glamping & Caravan Park and loved our experience. Our bell tent came with its own wood burning hot tub (first session free, then £10 per session) The tent had an electric heater and electric bed heater, so we stayed warm in the tent. Thanks to the electric hook up, we could easily charge our phones and use the kettle provided for our morning coffee.
The campsite itself was really nice. A bit tricky to get to due to the narrow, steep country roads and there is no reception at the campsite. However, that is the case for most of Snowdonia. There is wifi at the campsite, which worked most of the time, but not always.
This place is perfect to getaway from all the hustle and bustle of city life and enjoy nature and the sound of birds and sheep. We had access to a kitchen, which had a gas burner, microwave, fridge, freezer, pots, pans and cutlery. There is also a possibility to have a campfire and cook your food that way.
It's a really nice romantic getaway for couples, who can enjoy a nice hot tub session while watching the stars (unfortunately we had cloudy nights, so can't speak from experience)
I would also recommend the place to families. Chicken and sheep roam free on the campsite, which I'm sure the kids would love. There are swings and a trampoline set up for them as well. The campsite also has a hidden gem, a small lake, where you can use a canoe free of charge.
Climb Snowdon: Snowdon is the highest peak in Wales. It's about 6 hours round trip hike and there are 6 different routes you can get to the top. Arrive early as it can get busy and the parking lot fills up quickly. We saw many cars with fines, who parked next to the road. Unfortunately the day we planned the hike for was rainy, so we only did a section of Watkin Path, which was really pretty.
Bounce Below: If you want adventure in Wales this is for you. It is one of the coolest places I've ever been to. They turned a mine into a huge playground with trampolines and slides for adults and children aged above 7. It was really fun and exhausting to jump around. It's a proper workout. It might be a bit chilly at first when you head down to the mine, but after a few minutes you will warm up for sure. Make sure you take a mat for the slides (it is provided) as it works really well with them, but not at all without. You will need to book ahead as places fill up quickly. It's a fun activity and as it's indoors perfect on a rainy day as well. There are other cool stuff in the area, like the fastest zip line in the world and the longest in Europe, a forest coaster, indoor cavern so lots to do if you can afford it. 😛
Cadair Idris: We parked at Dôl Idris Car Park and did a short walk around the lake, which was really nice. As it was rainy and a bit foggy we didn't attempt Penygader. Another reason to come back to Snowdonia.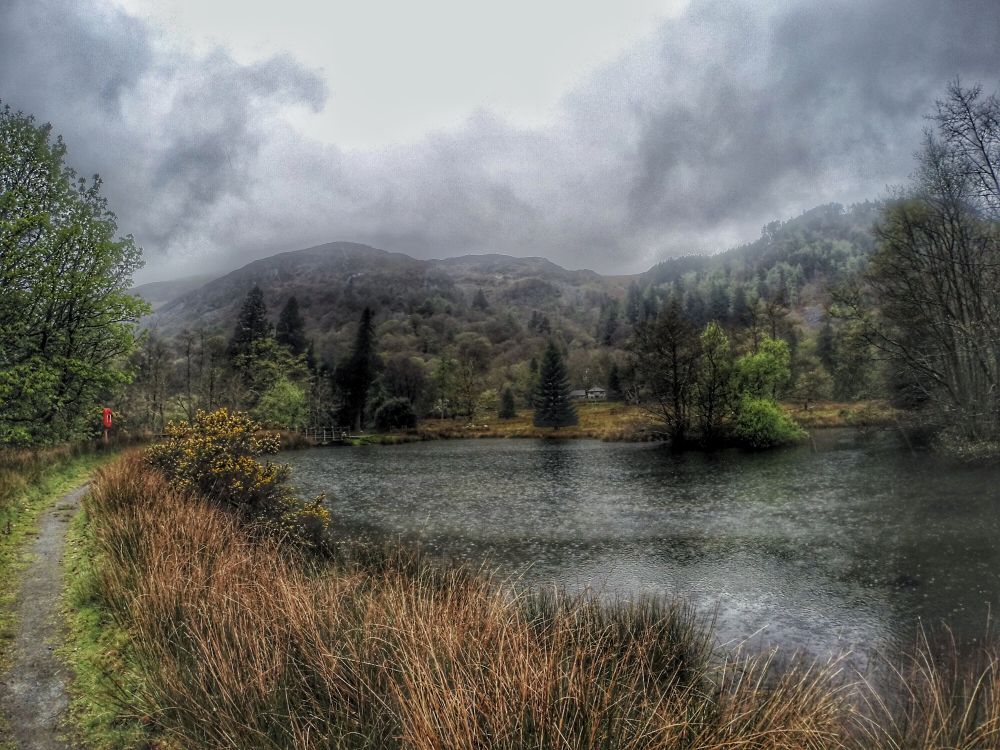 Lake Trawsfynydd: It's a nice lake to walk around. There are a few walking paths. Unfortunately, the walk bridge that goes across the lake was under construction at the time of our visit, but we still managed to have a wander around. We met the most adorable baby sheep on our walk, which was perfect around Easter and also encountered with some bulls.
Barmouth Beach: One of the many reasons to visit Snowdonia is to explore cute seaside towns with shops and cafes, like Barmouth. We had a nice stroll on the beach along the sand dunes and enjoyed a hot chocolate.
I highly recommend visiting Snowdonia if you love nature. Make sure you have waterproof equipment, as we know it can be rainy in the UK. Having the right clothing will make sure you have a nice time even if it's raining.
Have you been to Snowdonia? What did you like best?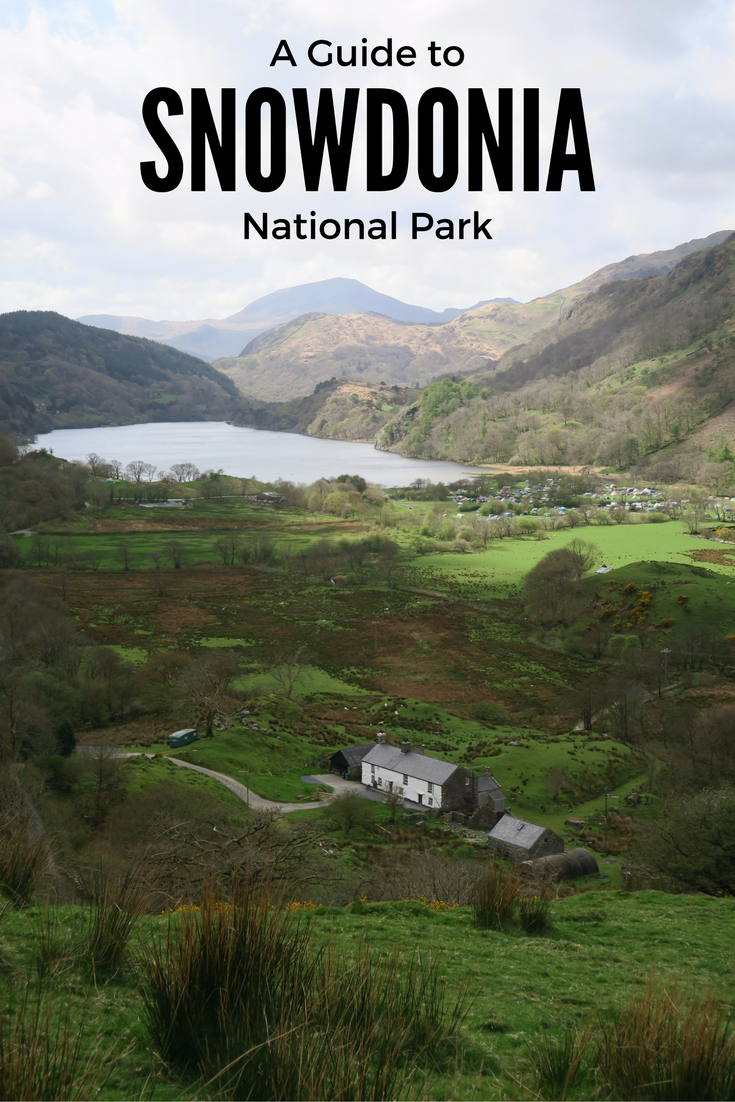 This is NOT a sponsored post.
Enikő
Hey, I'm Enikő! I'm currently an au pair and I want to share my experiences with you. I've travelled a lot in the past years. I'm gonna teach you how to settle in to a new country and get free accommodation anywhere in the world. Circle Enikő on Google+!