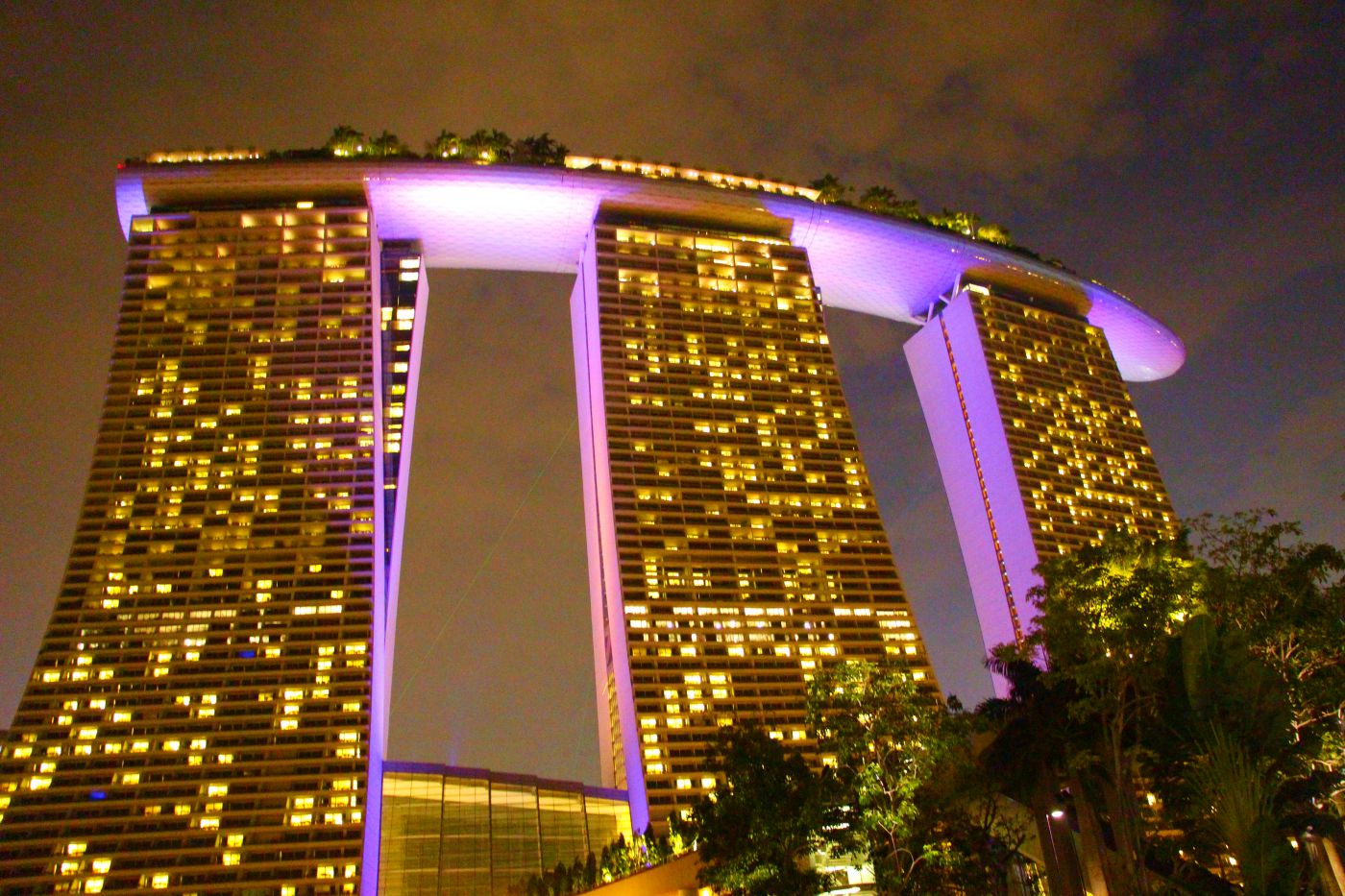 Singapore is an island nation, both a city and a country established by Thomas Stamford Raffles. You can get from one end of the country to the other in an hour. Although it's very small, it's still very diverse. The four languages of Singapore that are recognized by the government are: English, Malay, Mandarin, and Tamil. These are the major ethnic groups present in Singapore. All signs are written is these 4 languages to maintain harmony between the different nations. I encountered with another language as well called Singlish, which is English with local dialects. It often made it challenging to understand the locals. I had an amazing Chinese CouchSurfing host, who told me a lot about Singapore's history and culture. She told me how in Singapore everything was in order and different nations can co-exist in peace next to one another.
Several cultural districts exist such as Little India, China Town and Arabic street. Singapore is famous for being one of the safest and cleanest countries in the world. You may find it an interesting fact about Singapore that chewing gums are illegal and you can get a big fine if you eat on public transport.
It was my first time in Singapore and had a lot of fun exploring the country! Here are the TOP 10 things in Singapore.
10. Airport
Changi Airport is considered one of the best airports in the world. If for any reason you have to sleep at Singapore Airport you will have a chance to do it in a Snooze Lounge. I noticed that even free wifi and power sockets are a luxury in most airports. At Changi you have it both, not that you're gonna want to use it with all the other amenities, such as pool on the rooftop, 24 hour gym, free movie theatre, gaming centre, Butterfly Garden or a four-storey slide. But if you fancy seeing the country instead of exploring what the airport has to offer I have good news for you. They provide free guided tours if you have more than 5 hours between flights. During the tour, you will see some of these highlights of Singapore.
9. Esplanade – Theaters on the Bay
It's said to look like a durian, which is a popular fruit in Southeast Asia. Head to the roof, where you can go up for free and have an awesome view to the bay.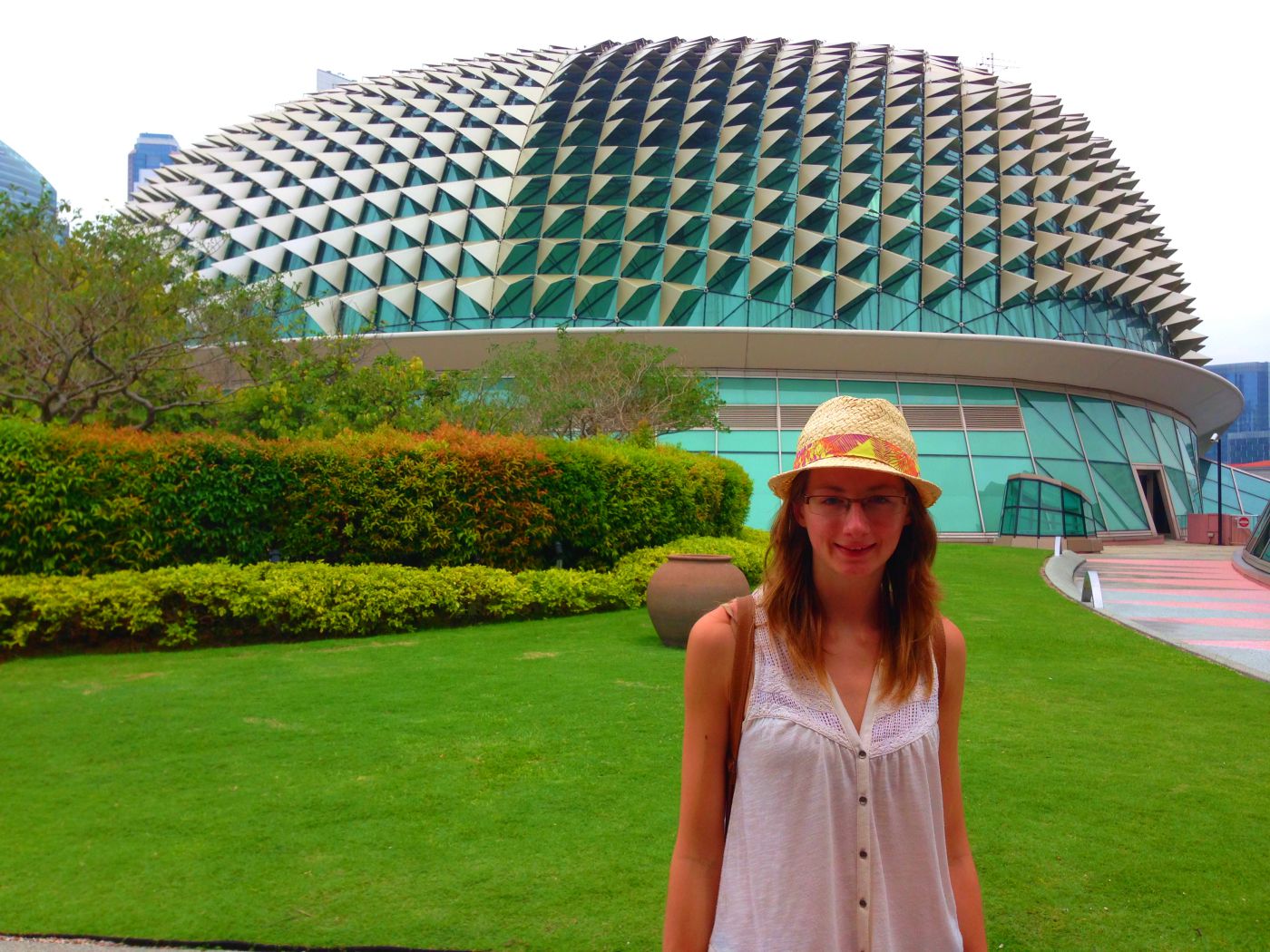 It's a great place that is off the beaten path in Singapore. You can spend time swimming, sunbathing or just playing in the sand. There's an opportunity to rent bikes and kayaks or to take a boat to Pulau Ubin island.
You can watch the planes flying across the sky at a frequent interval as they are making their way for landing at Changi Airport.
7. Marina Bay
It's unthinkable not to visit if you are in Singapore. You can enjoy a lovely stroll in Marina Bay, with great restaurants, views to the MBS Hotel, Merlion and ArtScience Museum. Great place to see the light and water show at night.
6. Sentosa Island
Because of its amusement parks and attractions, this is a great place if you are in Singapore with kids. But the truth is it's a very touristic place where all the money in the world would not be enough if you wanted to enjoy all the things the island can offer. So let me tell you a few free things you can do, just in case you are not a millionaire.
You can visit the island for free through the pedestrian bridge and once there all the trams and buses will take you around without charge.
Visit the beaches! You can play volleyball on Siloso Beach.
On Palawan Beach you can find a rope bridge to a little island which is the southernmost point of continental Asia. It's a pretty cool spot, so make sure you head out there!
There's an open-air amphitheatre near Palawan Beach. They host Animal & Bird Encounters. It's a great opportunity to snatch a picture with parrots and snakes. Great fun for everyone.
5. Zip Line
This one the only thing I paid for on Sentosa. I just couldn't miss it, it looked way too much fun. Very thrilling and you get a great view to the ocean as you slide down the zip line. The crew at Mega Zip was very helpful and organized with transporting my bag down the beach where I arrived. They also let me use my GoPro which is always a bonus. 😀
4. Arab Street and Haji Lane
You can wander around in the shops which sell arabic / islamic clothing items and restaurants offer Arabic food. The Sultan Mosque is the main attraction and its beautiful. The narrow Haji Lane is just a short walk. It's a colourful street filled with vintage shops, boutiques and murals. Hanging out here is a fun thing to do in Singapore on a budget.
3. Eat in a Hawker Centre
I spent the majority of my time in SG wandering around different food stands, wondering which meal to choose. Food is really cheap here and you get a big variety with all the different nations.
2. Gardens By the Bay
One of my favorite spots in the city. Very unique sight to see these futuristic trees. You'll feel like you are walking at the set of Avatar. The garden is huge with attractive sculptures to admire, nice playgrounds and cafes. In the evenings you can see a free light show, which is definitely a must while in the city!
I went on the Skyway, which I think was worth the S$5. There's a Flower Dome and Cloud Forest as well, which I found too pricey so didn't visit, but I heard good things about it.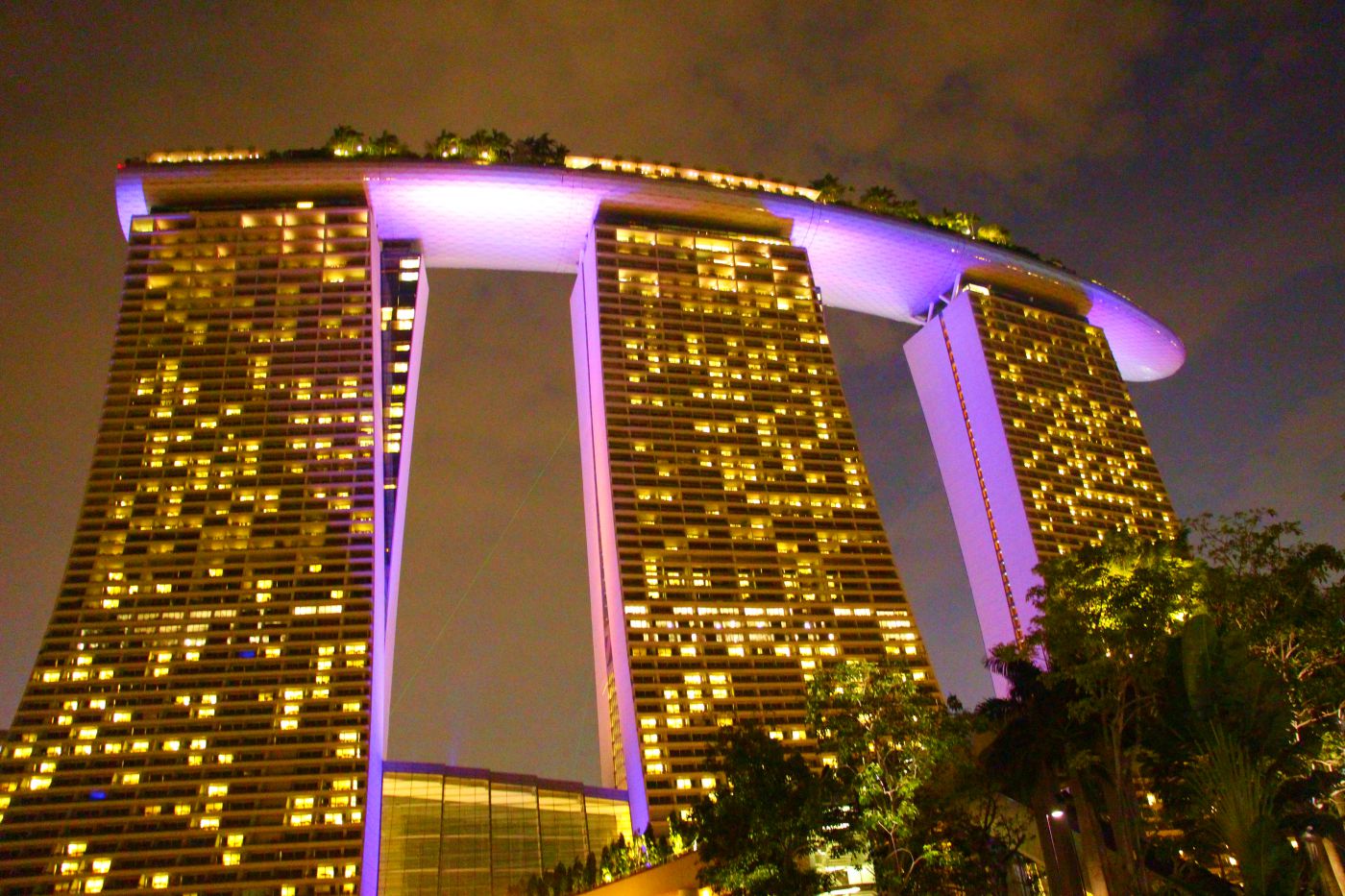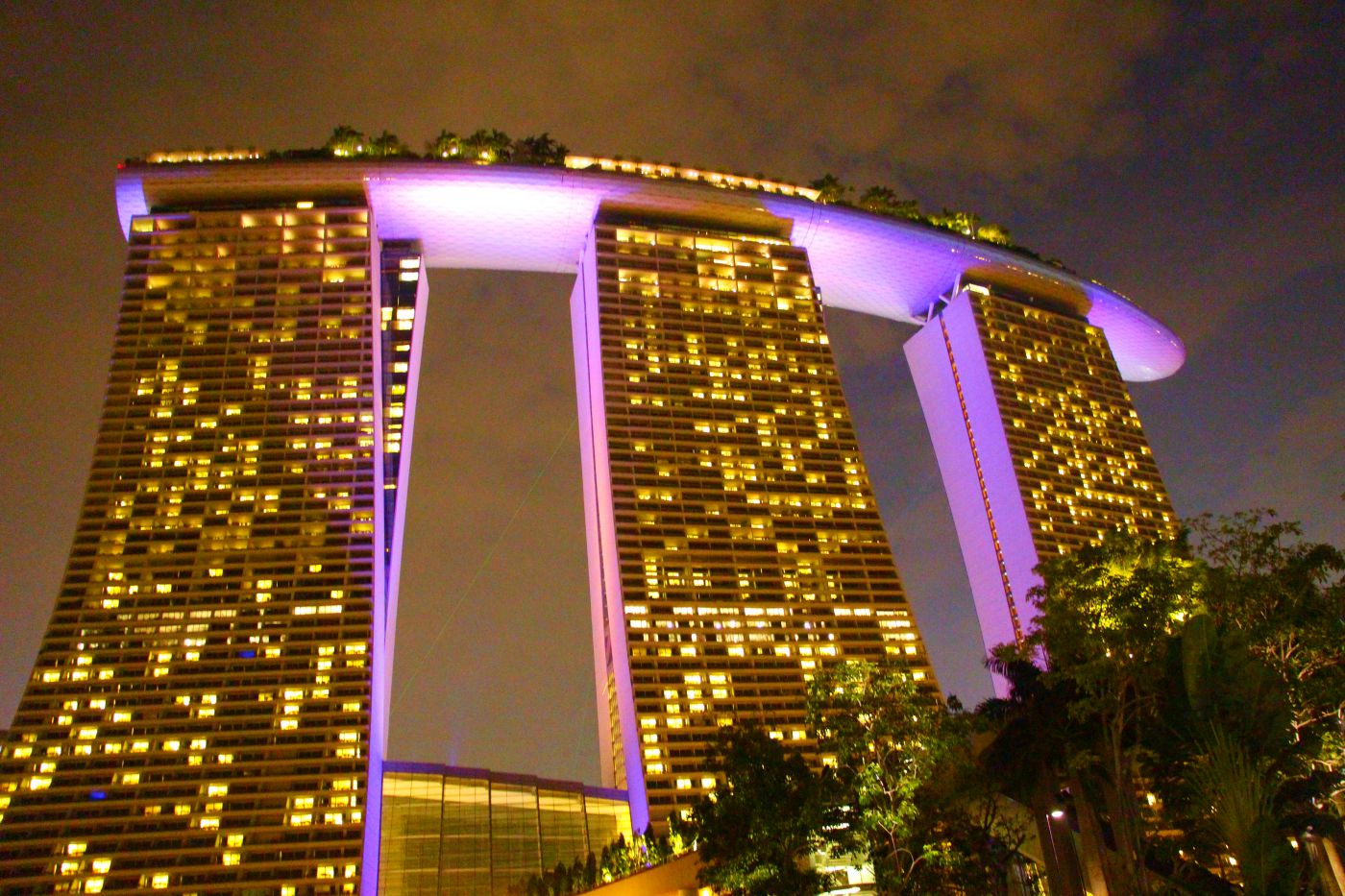 1. Marina Bay Sands Infinity Pool
Ok, I know it's a bit contrary to what I try to spread, that you can travel for cheap and have a great time. But, I paid 200$ for a one night stay so I have to justify that but claiming it to be the best place in the country. 😀 Besides it was my "1 year on the road" anniversary present to myself. Now let the pictures do the talking. 😀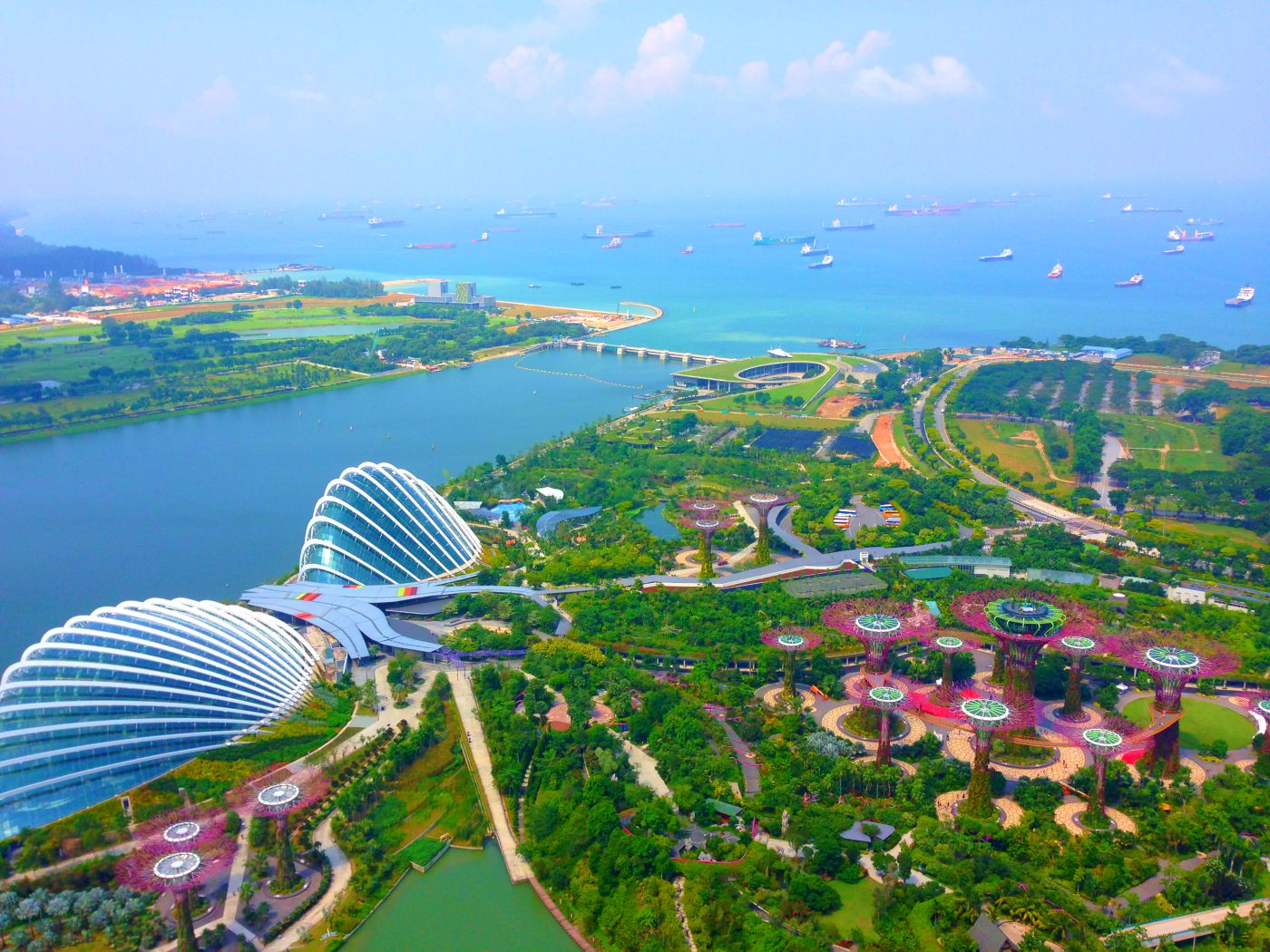 Oh a nice little tip if you are a solo traveler and can't fight the urge to stay in this magical place. There are no single rooms, so even if you are alone you need to pay for a double room. I managed to find a room mate for a night on CouchSurfing. Isn't it great how many ways you can use that site?
Enikő
Hey, I'm Enikő! I'm currently an au pair and I want to share my experiences with you. I've travelled a lot in the past years. I'm gonna teach you how to settle in to a new country and get free accommodation anywhere in the world. Circle Enikő on Google+!