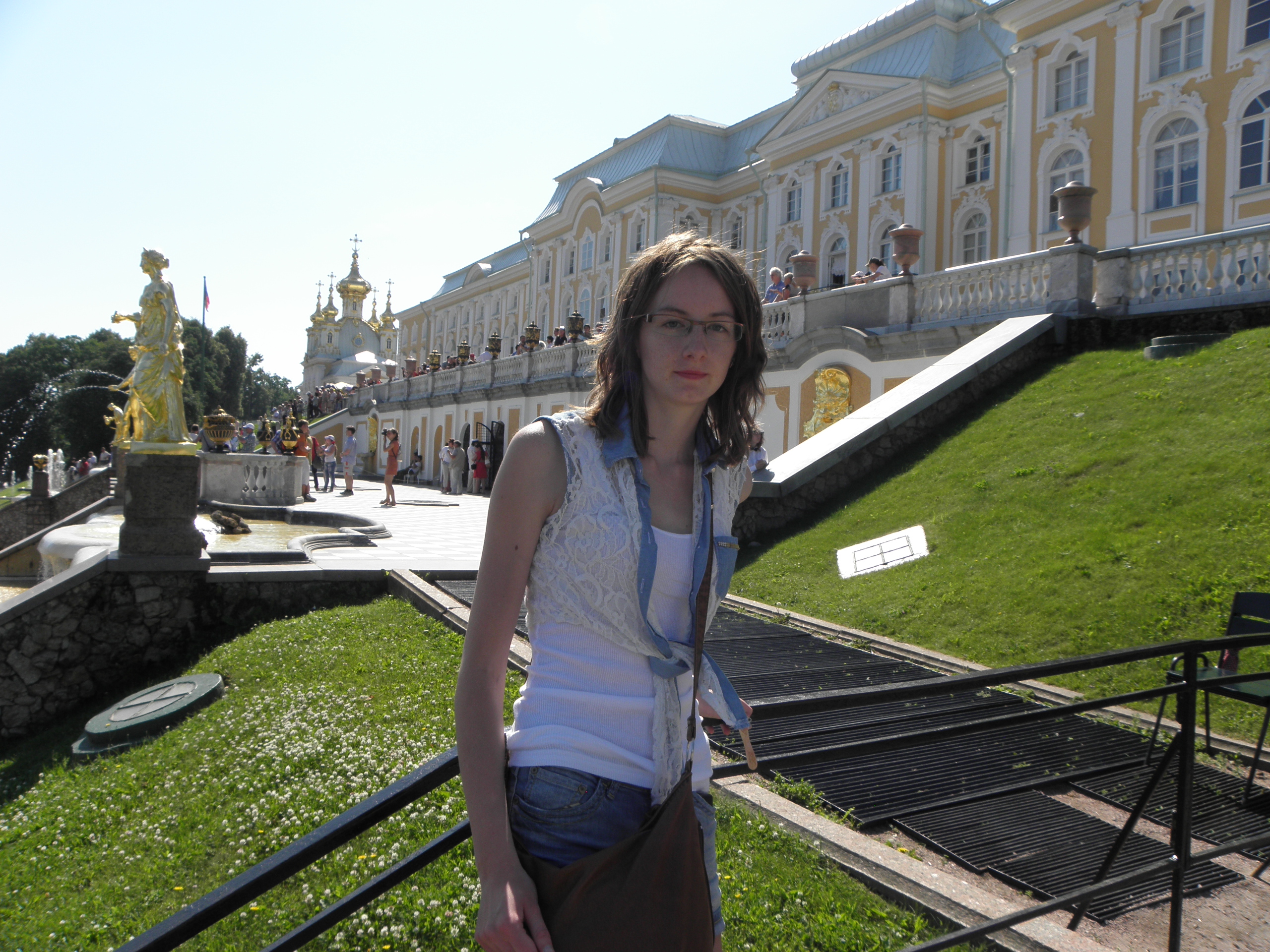 There is so much to see in Saint Petersburg.  The first day the plan was to see Petergof. I was really happy, because I wanted to see it the most in the area. I've seen pictures and even videos of it, but in real it was even more interesting. Also just walking in the garden was nice. The weather was nice this day for me. I guess it was too hot for my host family. But for me 27 degrees is pleasant.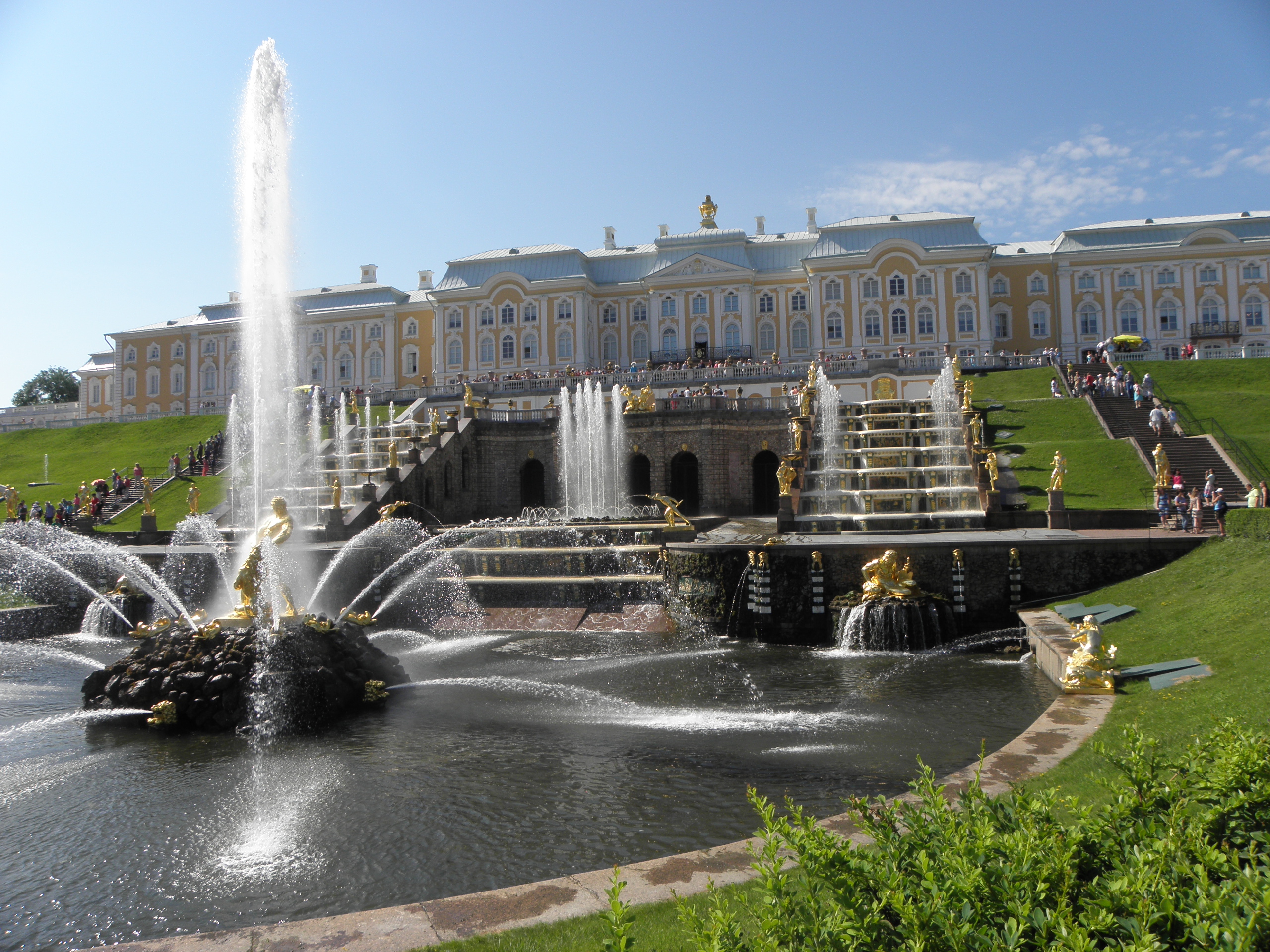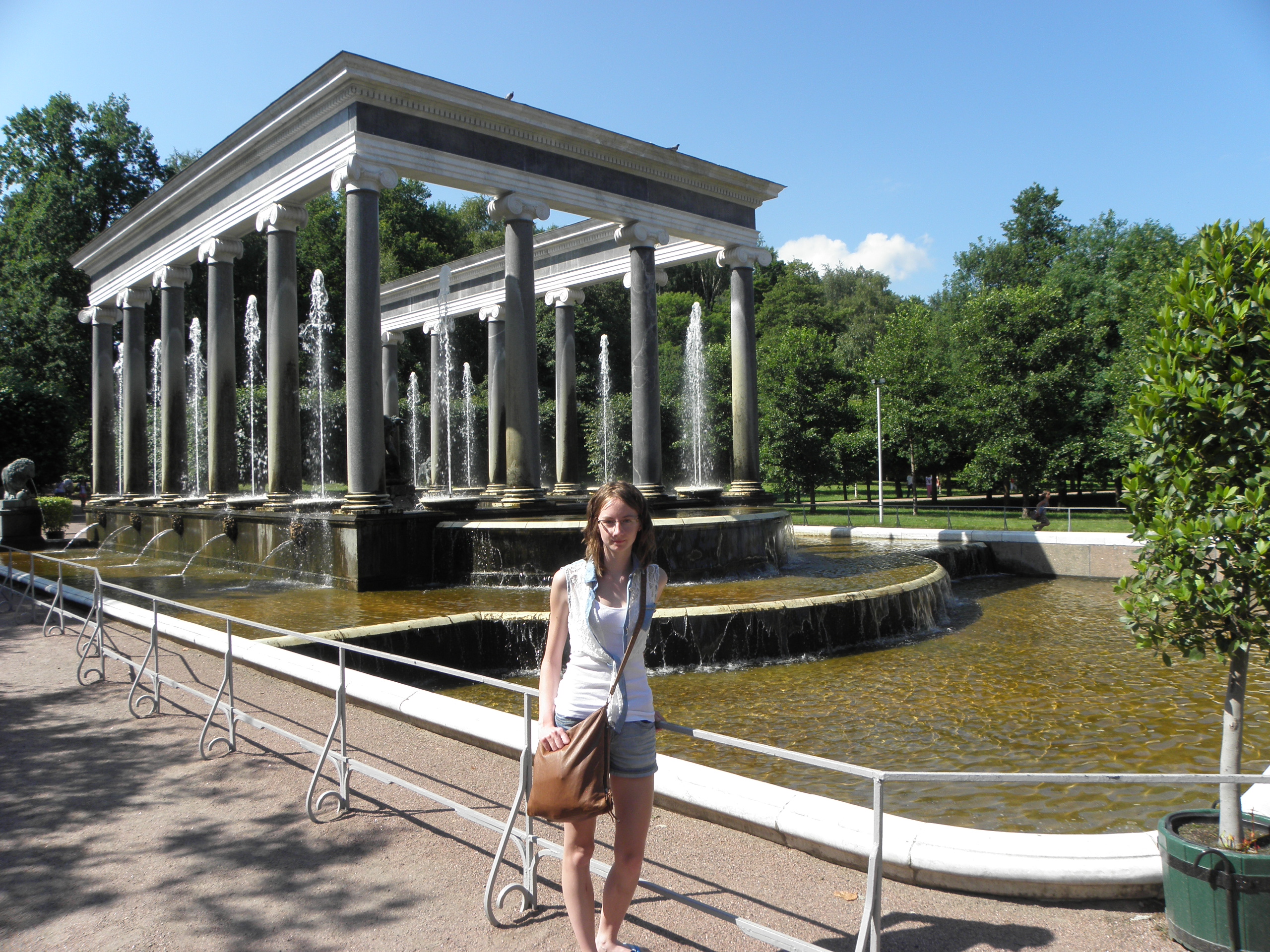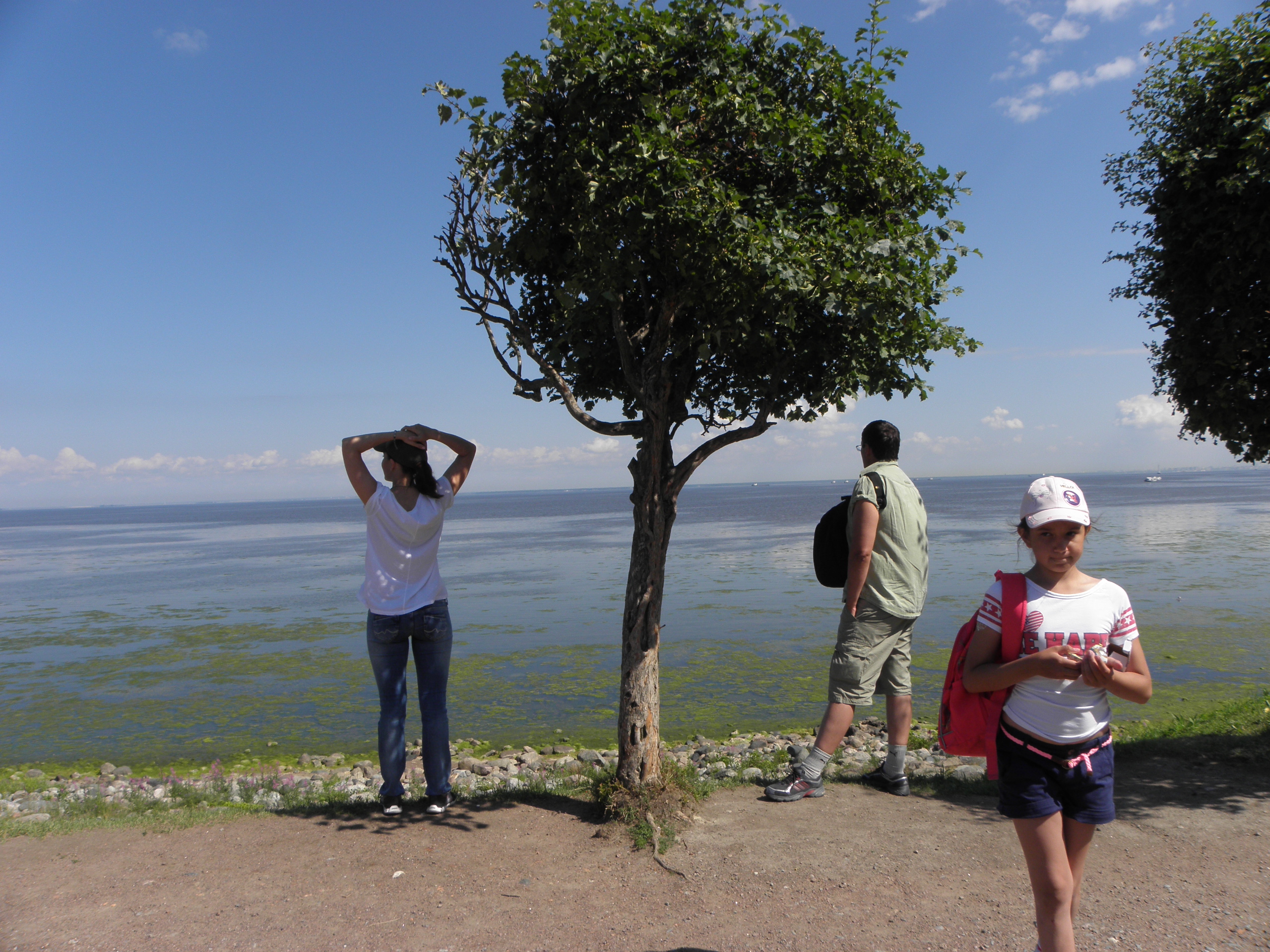 We got tired by the end of our walk, so it was nice to make the boat trip back to the city. We could sit in an air conditioned room during the journey.
Then we went to a restaurant, which the family already knew. They recommended some Russian meals. In general, I eat very little, so I was nervous that I won't be able to eat the whole. I only ordered a mushroom soup. It was delicious. Not something we could eat in Hungary, but very different. But like I expected eating the whole was a challenge and took me a while. They still recommended me meals, but I said I was full. I also ate some starters at the beginning and then Russian chocolate. I'll take home some Russian chocolate because they are really delicious. It seems even Dana eats more than I am, but I think they will understand soon, that I eat little not because something is not delicious or I'm afraid to eat, but because that's just the way I am.
But I really enjoyed the restaurant. There was nice Russian music and I saw how they eat here. It seems the parents drink alcohol and like to try different kinds, so hopefully they'll enjoy the pálinka I'll give them.
After the restaurant, we went to see the исаакиевский собор. Then we wanted to go on a canal tour. It included many famous sights. We went about 20 minutes on the boat when we stopped. I didn't really understand what happened but turned out there was something wrong. After sitting about another 20 minutes on the boat a new one arrived, but there wasn't many empty seats. Also it was very tiring for Dana, so we decided to go home. They gave back the money.
On the way home, we bought some food in McDonald's and then we took the underground.
In the hotel, I wrote the previous post and then went to bed. The wifi still didn't work. At midnight my mobile rang. I thought it's the alarm. I was very tired. But luckily just my mum called to see if everything was all right. She still wasn't sure about it from my short sms. We only talked for a minute, because I told her I'm fine, and didn't want to waste money. I was hoping to get wifi at the family's house.
Enikő
Hey, I'm Enikő! I'm currently an au pair and I want to share my experiences with you. I've travelled a lot in the past years. I'm gonna teach you how to settle in to a new country and get free accommodation anywhere in the world. Circle Enikő on Google+!