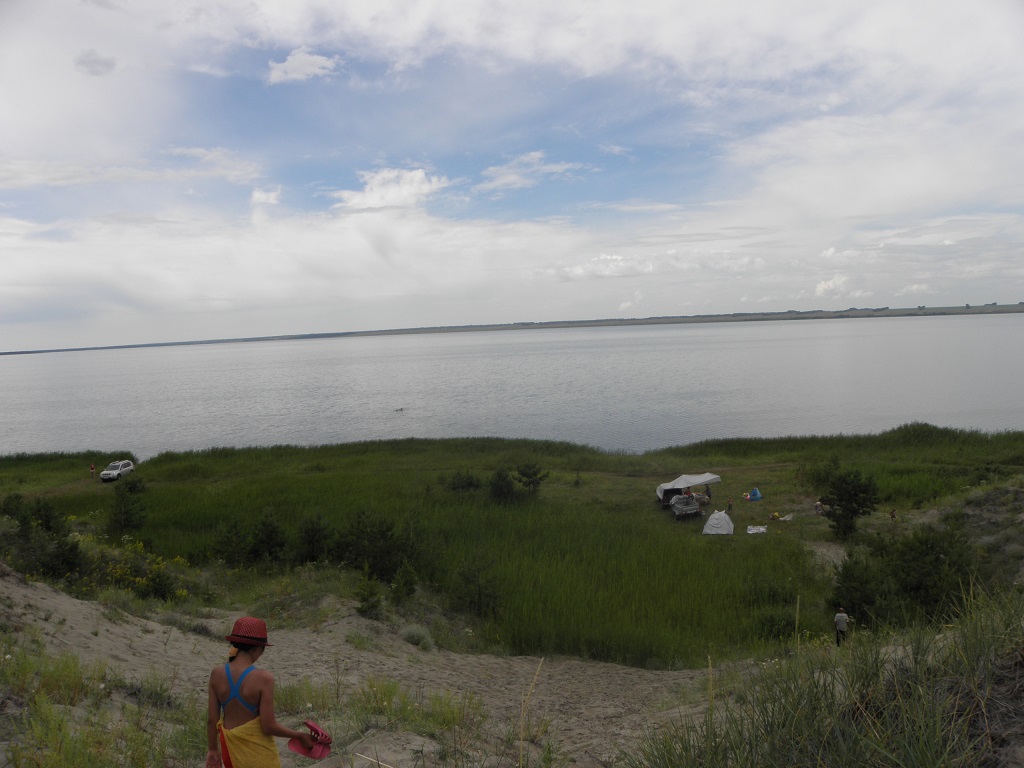 On Sunday we went on a road trip with the family. The destination was a salt lake, where the father grew up. It turned out he hasn't been there for 20 years. We set off at 8 o'clock. We arrived to the first lake at 12, but it wasn't very good, so we headed to the next one. We had to pay here, and when we entered we could see that they asked the money for basically nothing. There were quite a lot of people many of them with tents. But there was no possibility to take a shower after the salty water or to go to the toilet. No shops, nothing. "This is Russia" – my host dad said. "They want you to pay a lot of money, for nothing in exchange." The only service they provided were a volleyball net and football gates, but not very modern I must add.
My host family has a good jeep, so we could go easily, but other cars got stuck in the deep sand. So we decided to leave and find another place. They gave back the money.
Third time a charm. Even this place was nothing compared to some Hungarian and Western European places. But the area was nice and we could swim in the lake for free. The water temperature was very pleasant, but the sun wasn't shining, so I got cold after spending much time in the water. It was shallow, we could play with Dana. We put mud on each other, which is healthy to do here.
There were some big hills, that we climbed. All in all we had a fun day.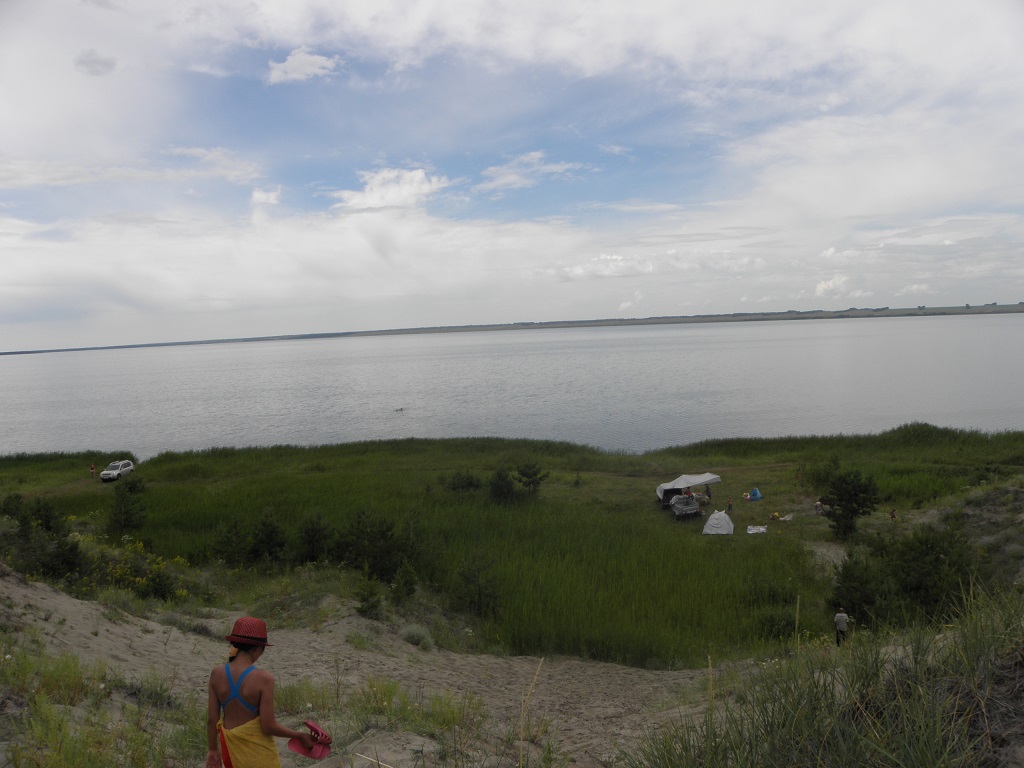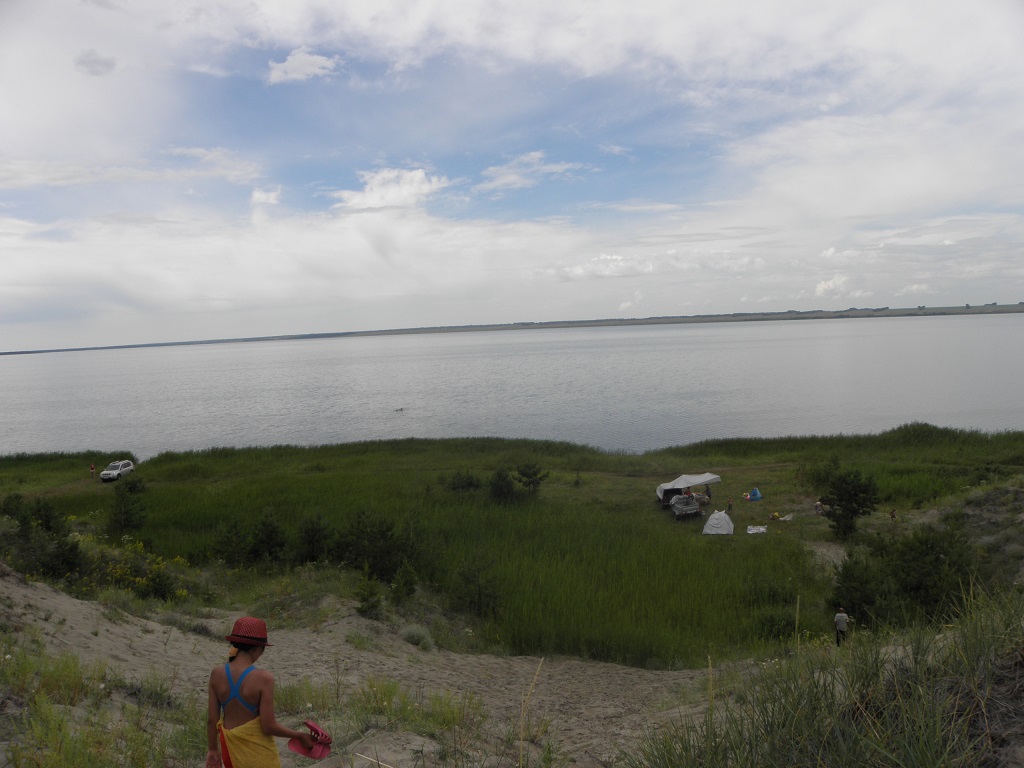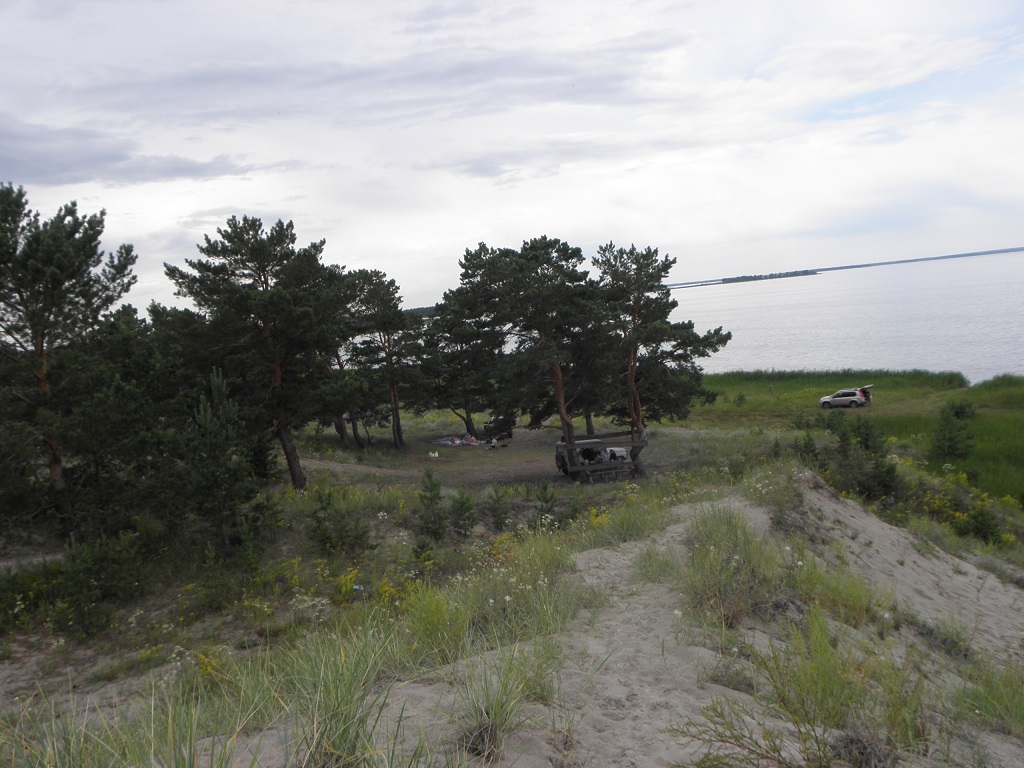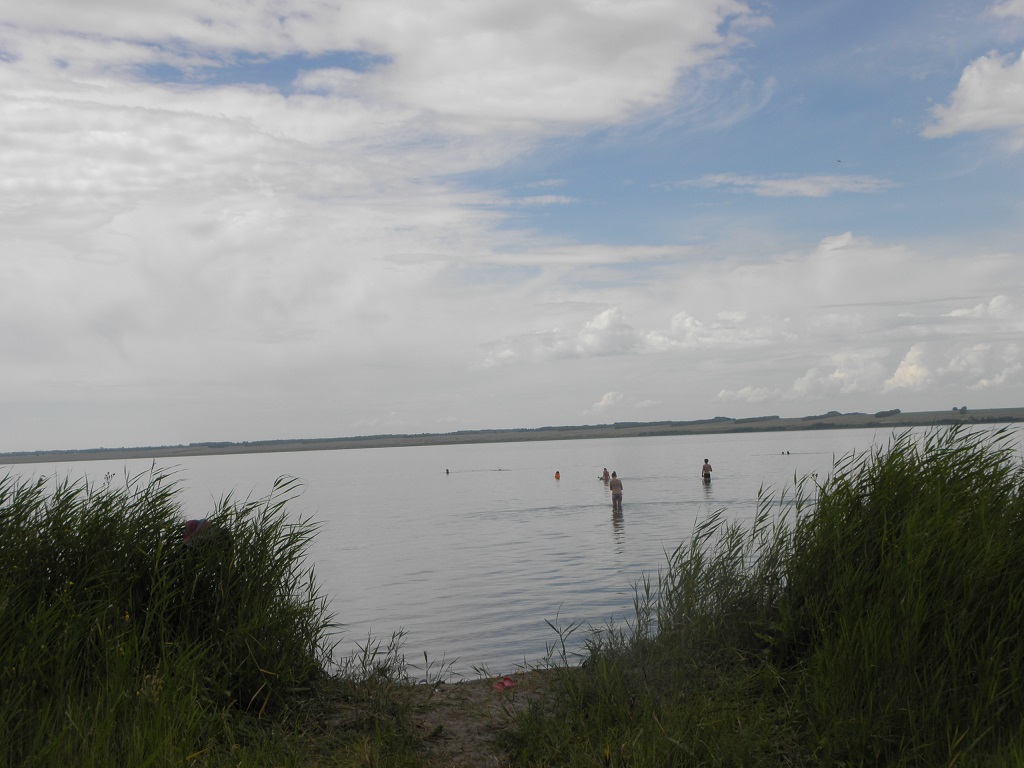 On the way home we visited the village where my host dad's father lives. But he wasn't at home.
We also bought saslik. It's funny, because I was the only one who ate it. I was REALLY hungry, but I didn't want to eat before, because I knew we were going to eat saslik. So my host dad said, they burned it. But I always like my meat burned a little, and I think it was good. The mum laughed that I ate all. Made fun about that I can finally eat meat.  Anyway they brought their saslik home to the dog. He must have been happy. 😀
Maybe next weekend we'll go jetskiing. 😛
Enikő
Hey, I'm Enikő! I'm currently an au pair and I want to share my experiences with you. I've travelled a lot in the past years. I'm gonna teach you how to settle in to a new country and get free accommodation anywhere in the world. Circle Enikő on Google+!