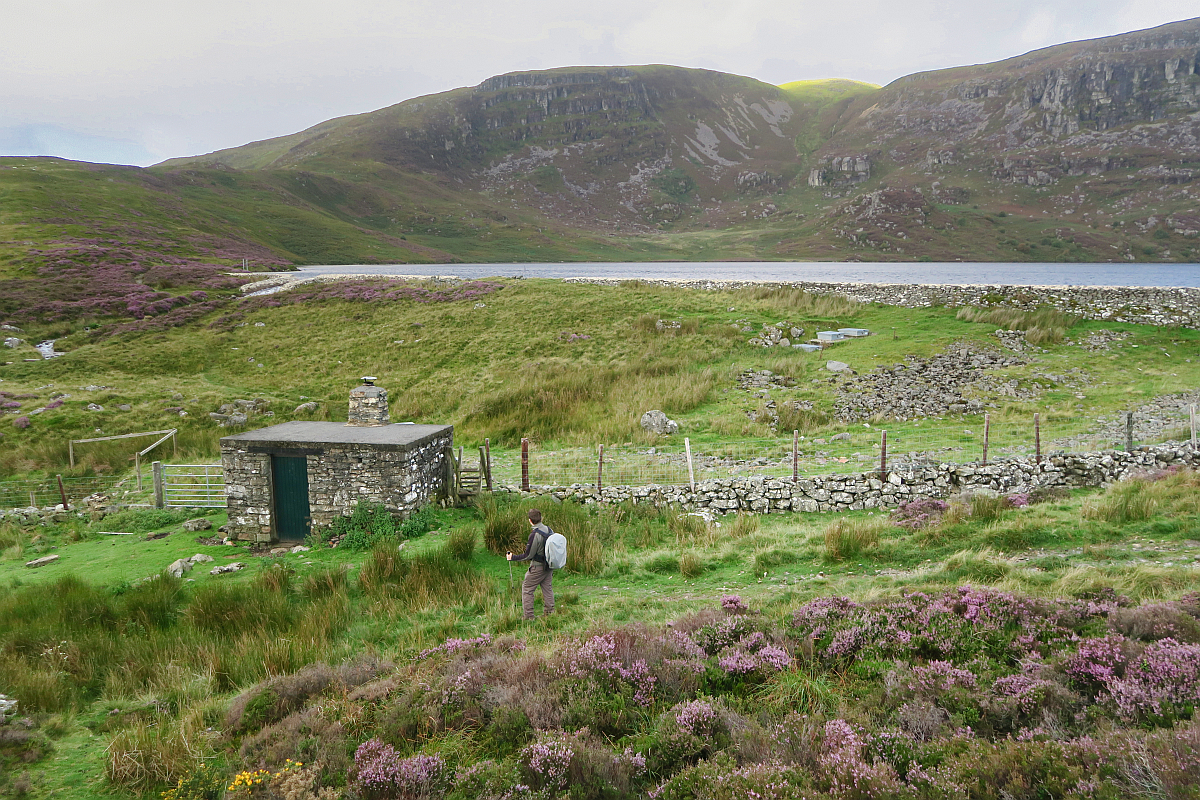 On your hike to Arenig Fawr you will find mountain solitude, a cute bothy, a stunning reservoir and 360-degree summit views. This part of Snowdonia isn't very well known, so chances are, you will only meet goats and sheep on your walk. This is a great place to come if you want to get away from the popular overcrowded mountains of Snowdonia.
Highlights of the walk
Llyn Celyn
The walk starts with a tarmac road. You need to follow it for a mile and then head right onto a trail through a metal stile. You will leave Llyn Celyn behind you, but if you look back as you walk up the hill, you will see some nice views.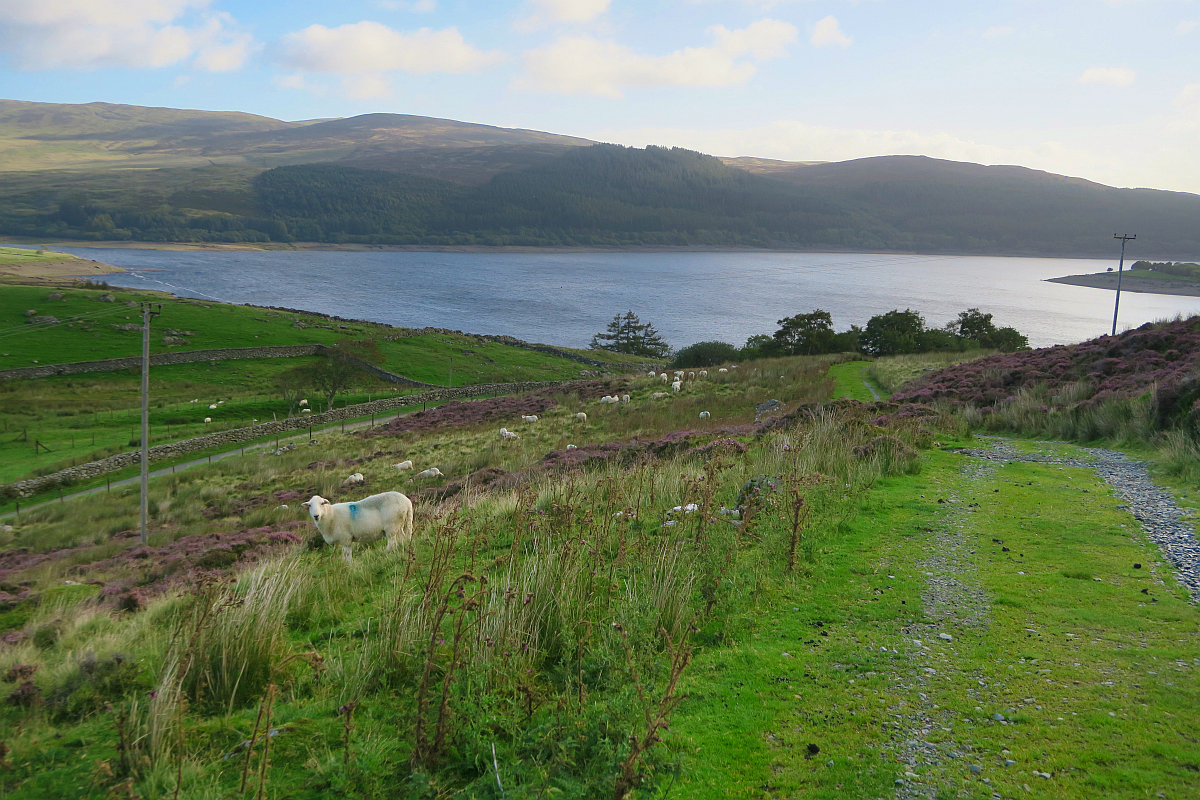 Llyn Arenig
After you leave the tarmac road you will reach Llyn Anerig in about 20 minutes (1 mile). This reservoir looks even more beautiful once you start walking up the mountain. In fact, once you reach enough elevation you will have views of both Llyn Celyn and Llyn Arenig.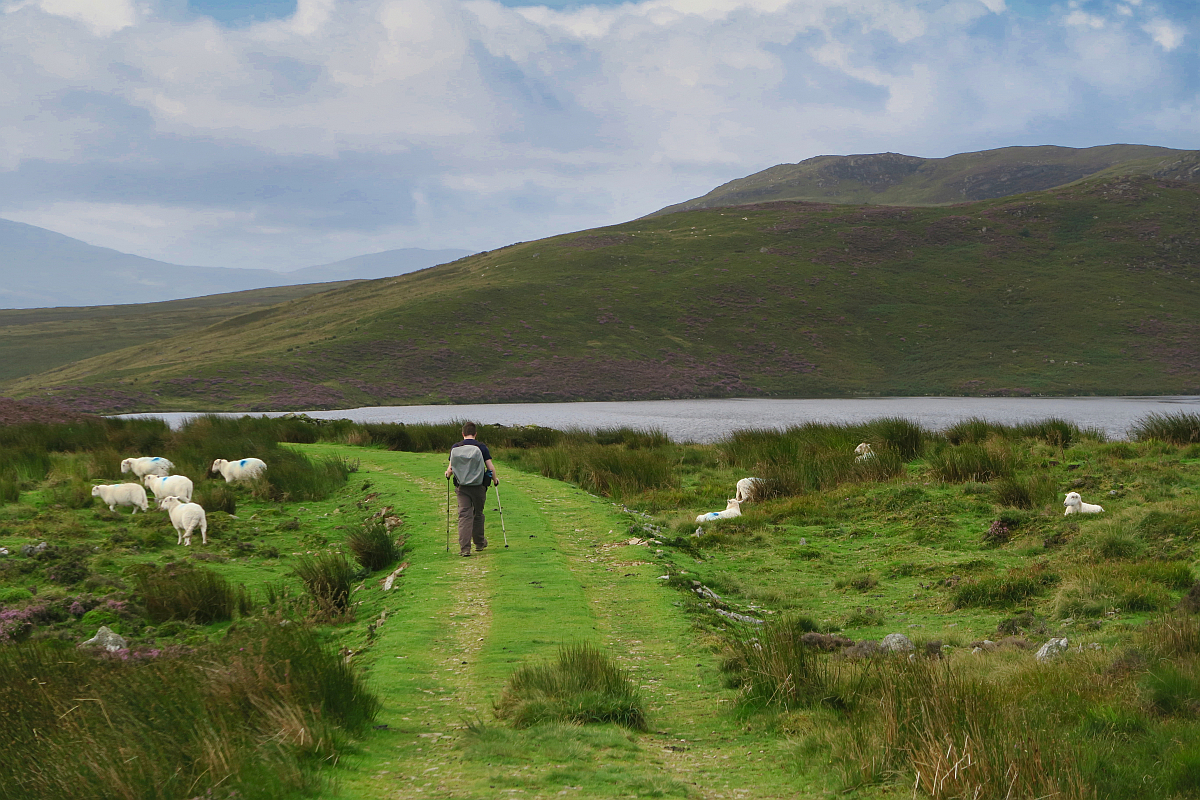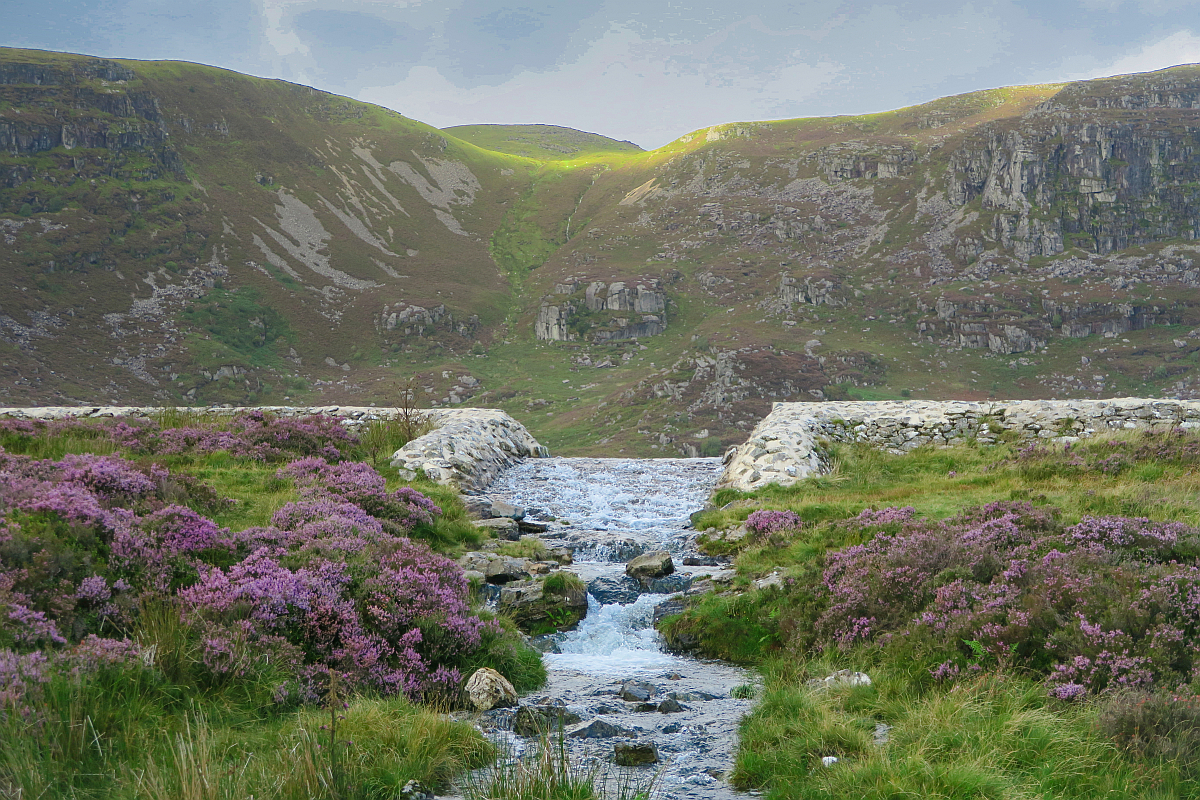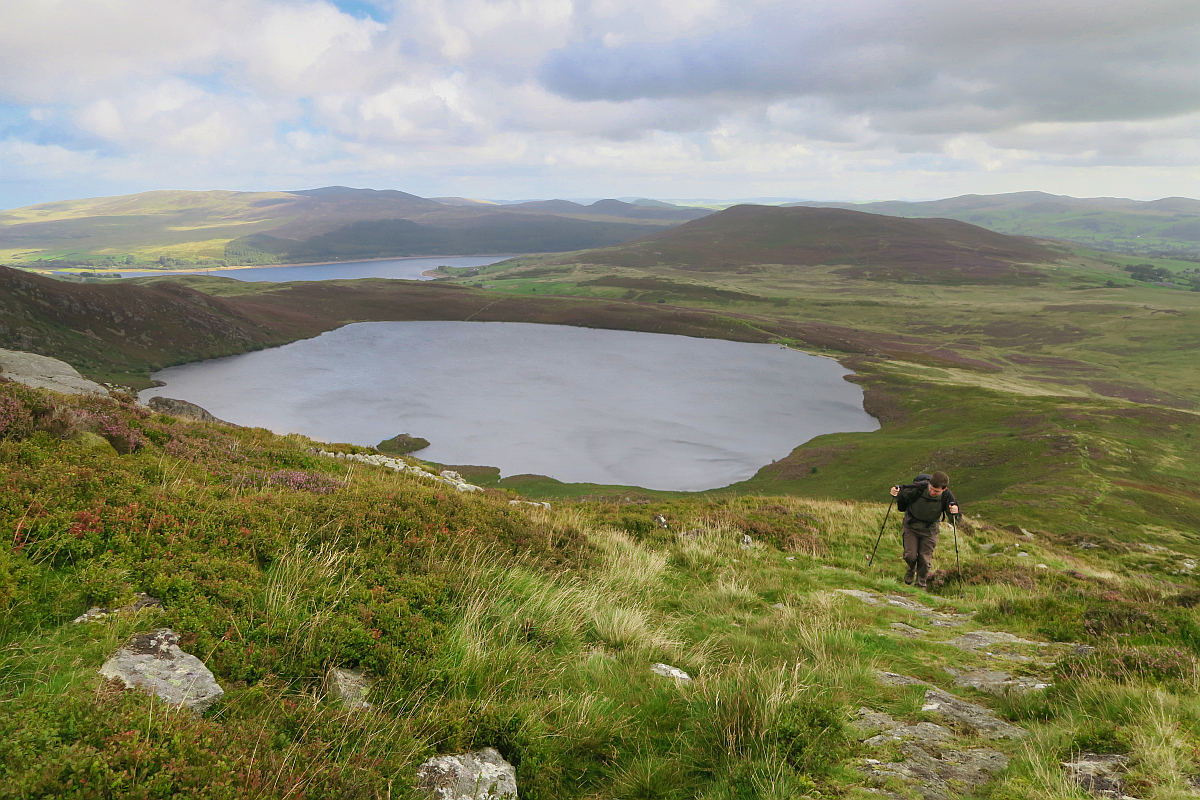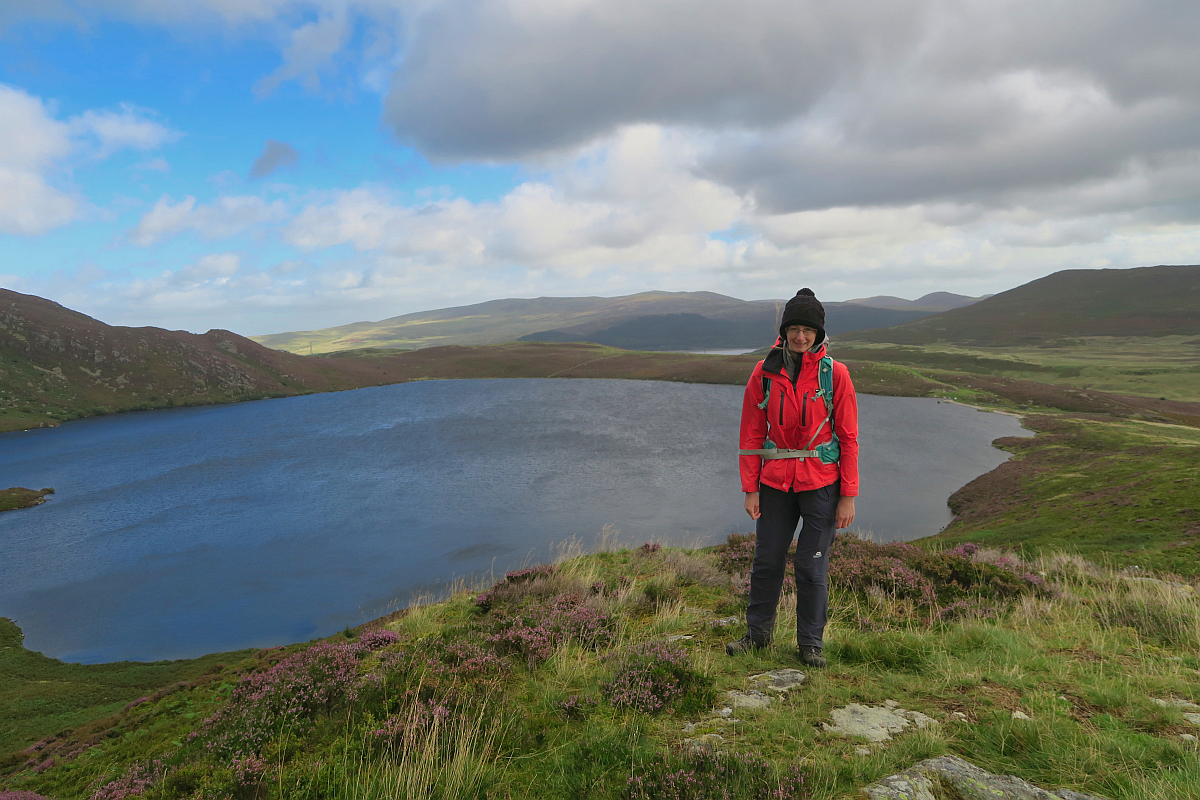 Arenig Fawr bothy
Beside the reservoir's outflow, you will find a cute Welsh bothy, which provides shelter from the elements. We really appreciated this, as the day of our visit was really windy. You can even sleep in this both, although it would be quite cramped. There are two sleeping platforms and a tiny fireplace. Although this area isn't very well-known, if you want to spend the night at the Anerig Fawr bothy, you might want to take a tent as well just in case it is occupied.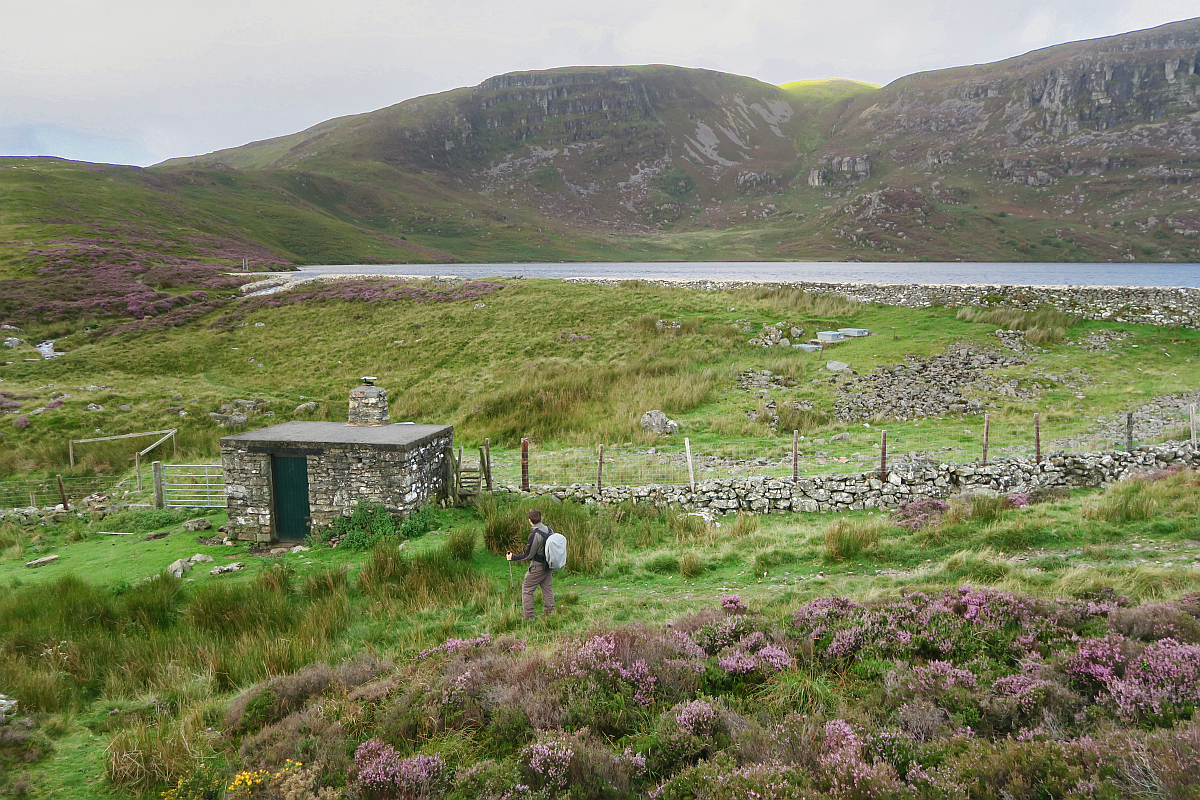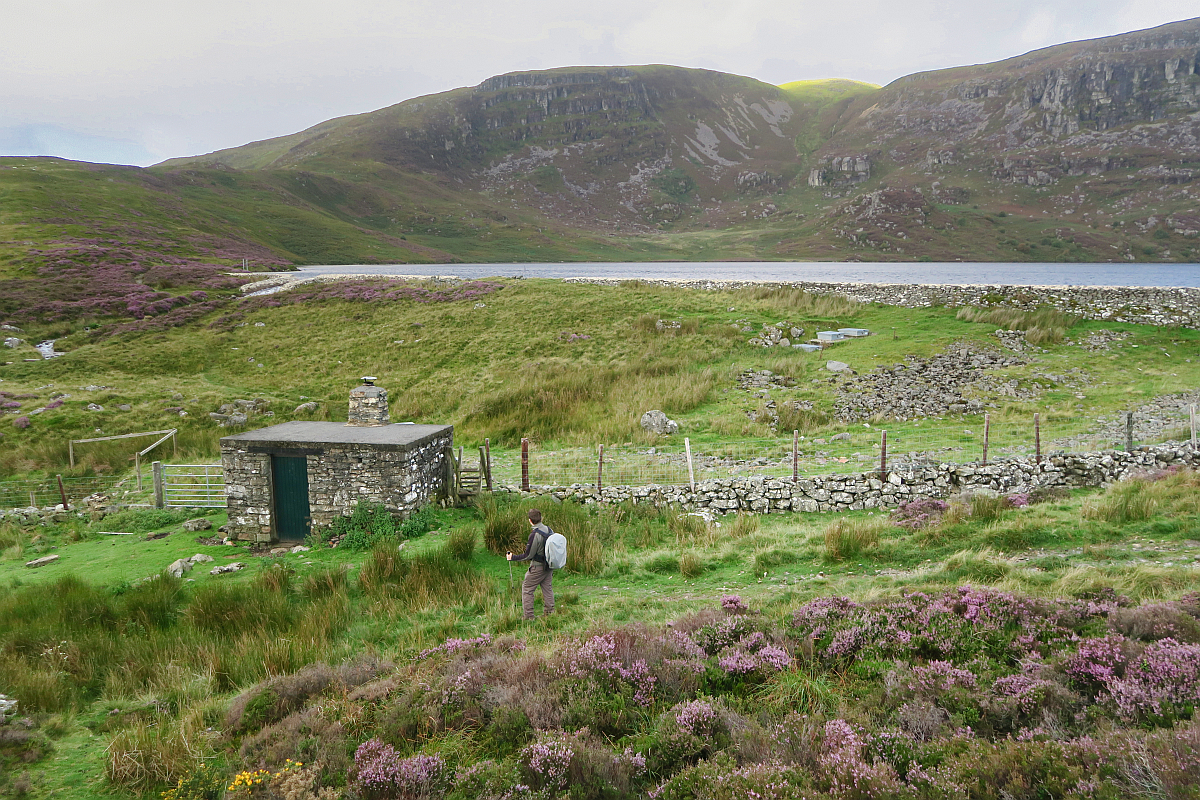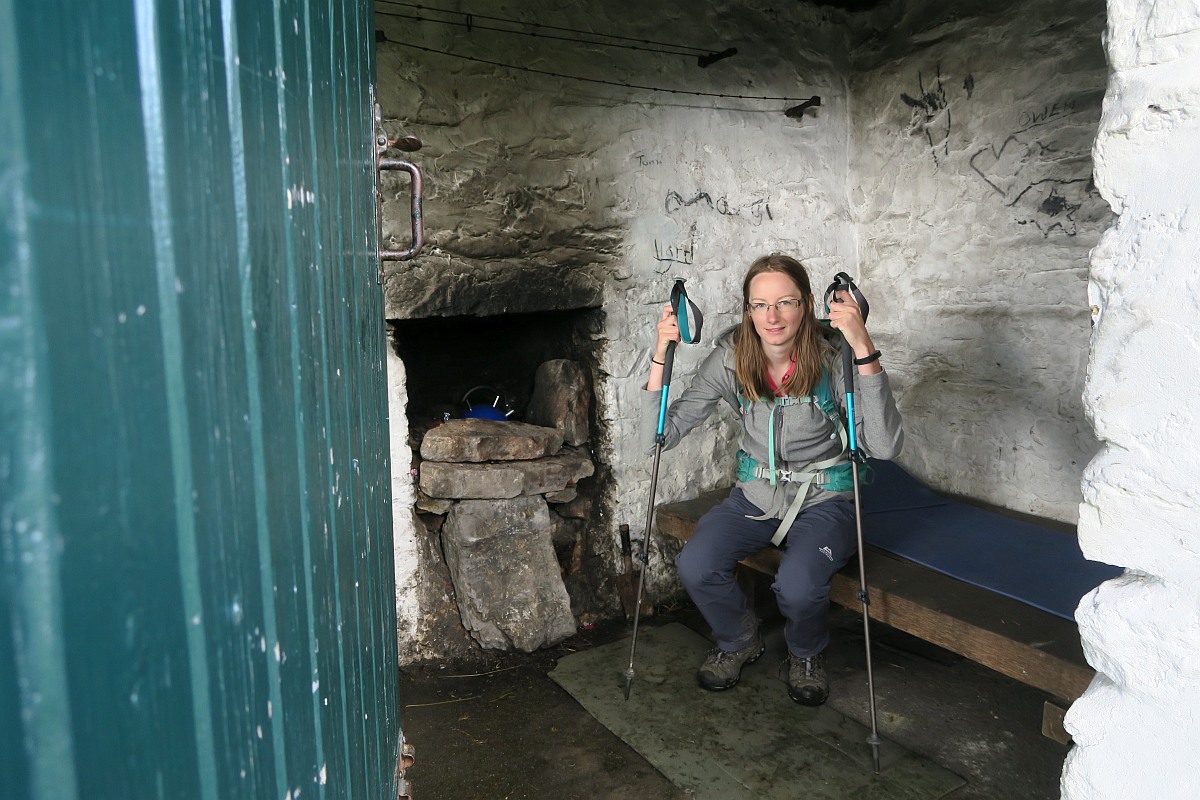 Arenig Fawr
The hike up to the peak is full is scenic views. You will have to walk upwards a lot and cross a couple of small fences. Once you arrive at the mountain top you will be awarded with panoramic images to all directions. On a clear day, you can see Snowdon, Tryfan and even the Berwyn mountains. There is a stone circle, which acted as a windbreak for us. I think if I didn't have my hiking poles I would have been blown off the mountain as wind speed reached 50 mph! Make sure to check the forecast before you set off!
On the summit, you can find a memorial for eight American young men, who died in a plane crash in 1943. Some of the crash wreckage was places next to the memorial plaque.
You can head back the same way you came or make your hike into a circular route and head down towards the south ridge. This route is not always obvious, so if visibility is not great, then I suggest heading back the same way. Also, make sure to bring a map with you. We used AllTrails and OS Maps, but not all of the route was marked.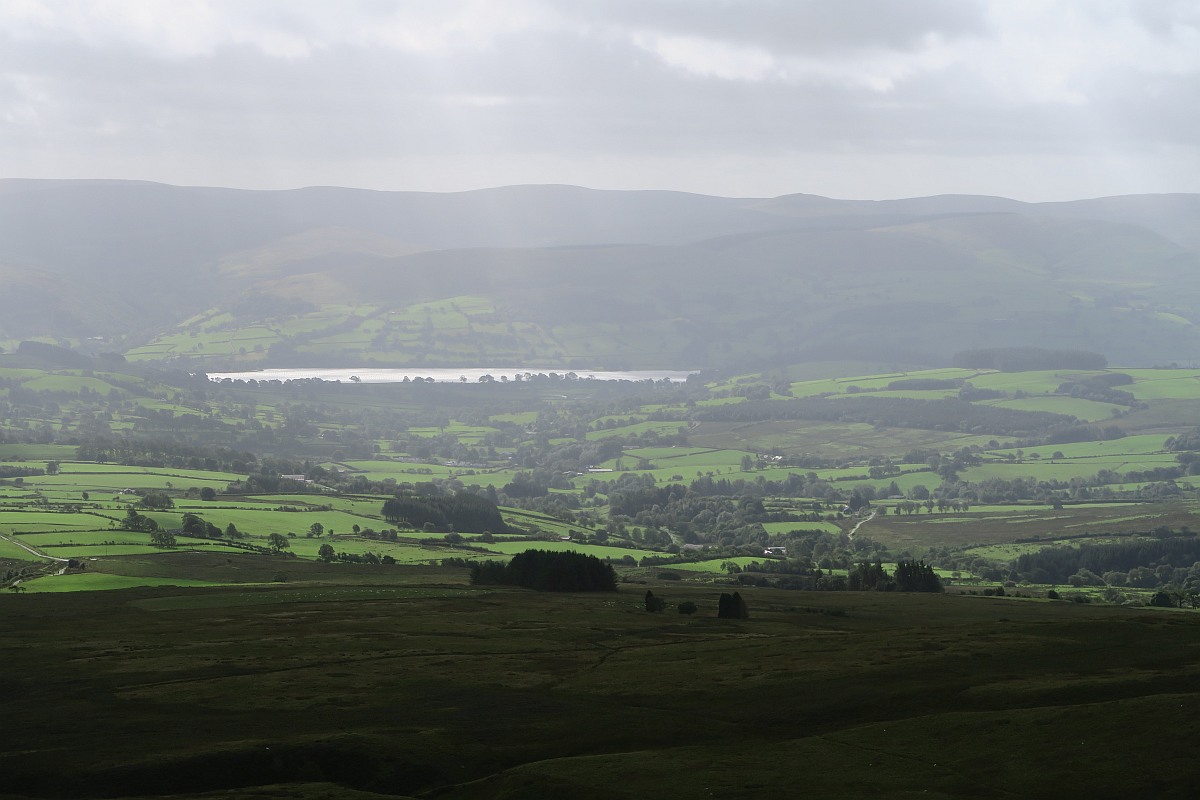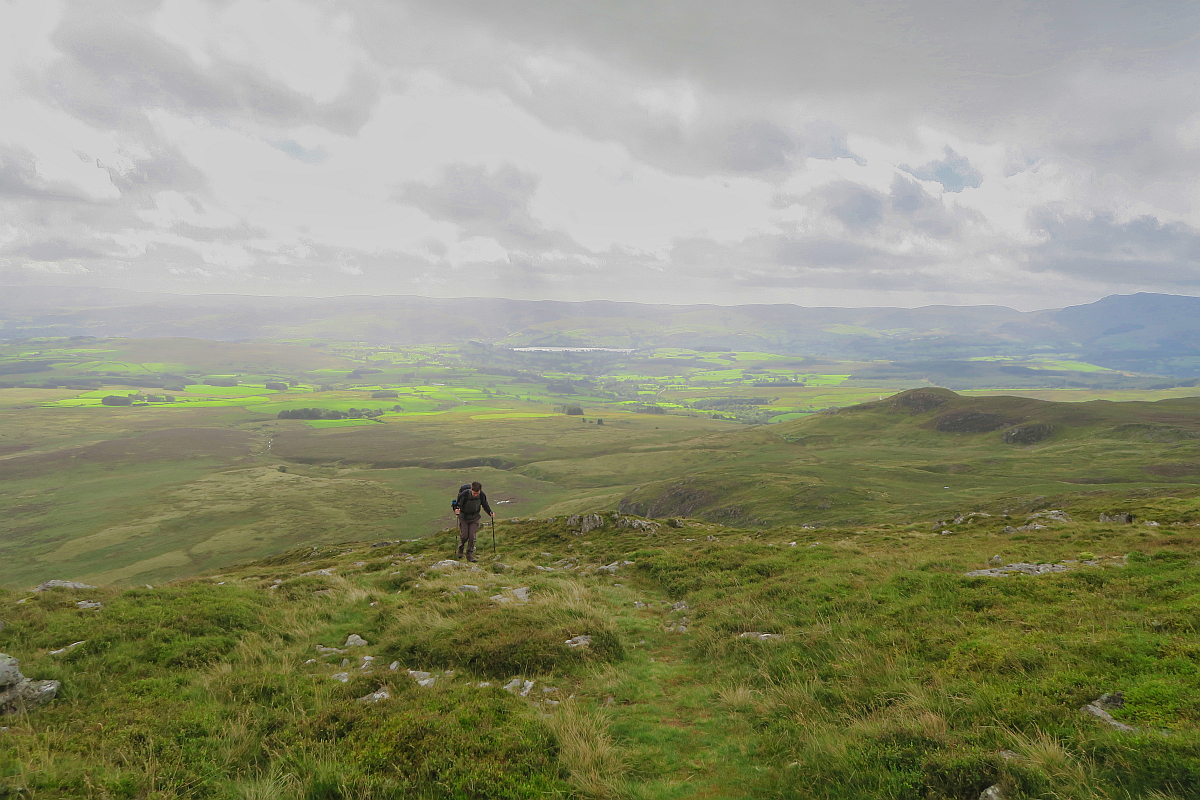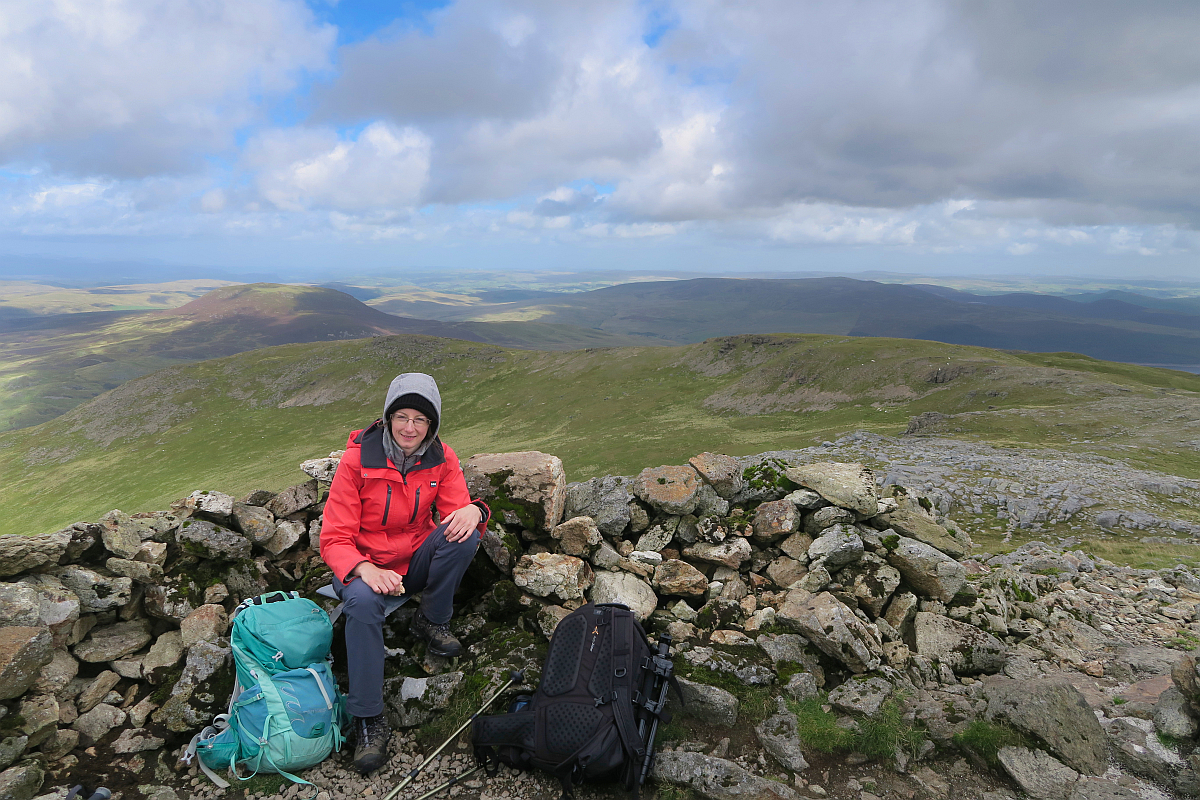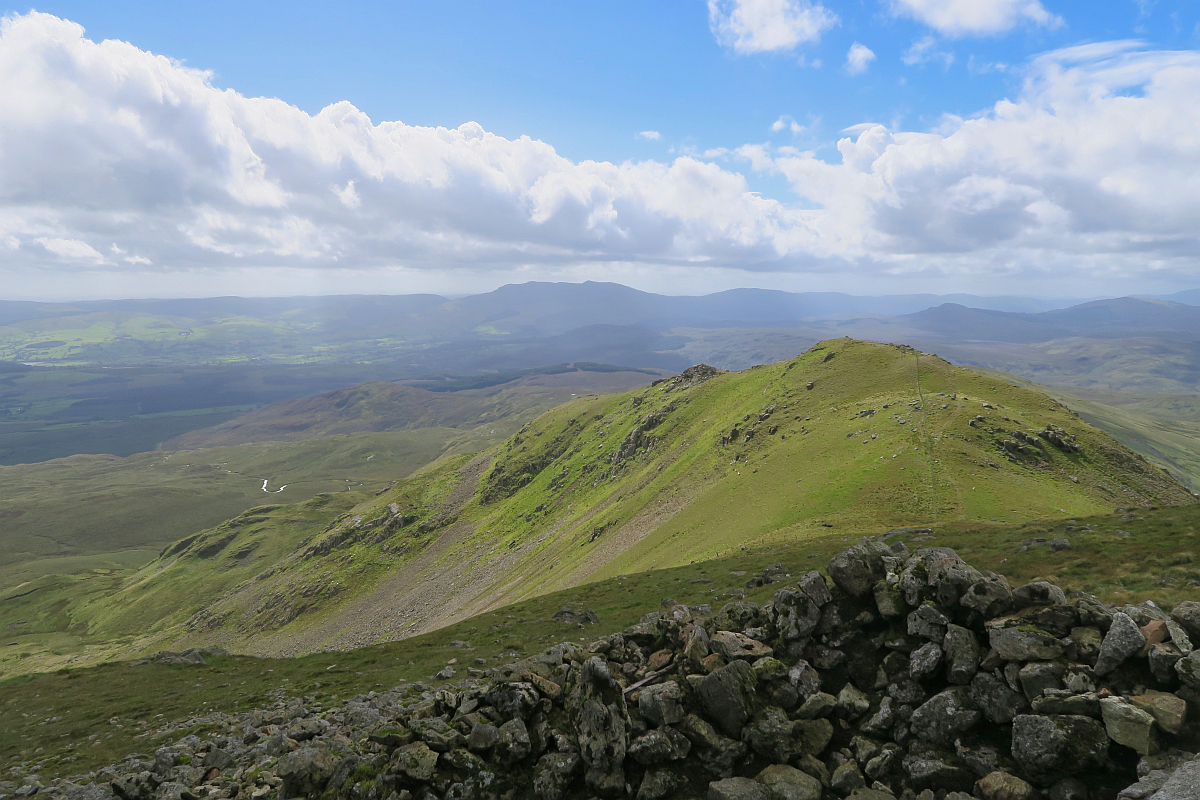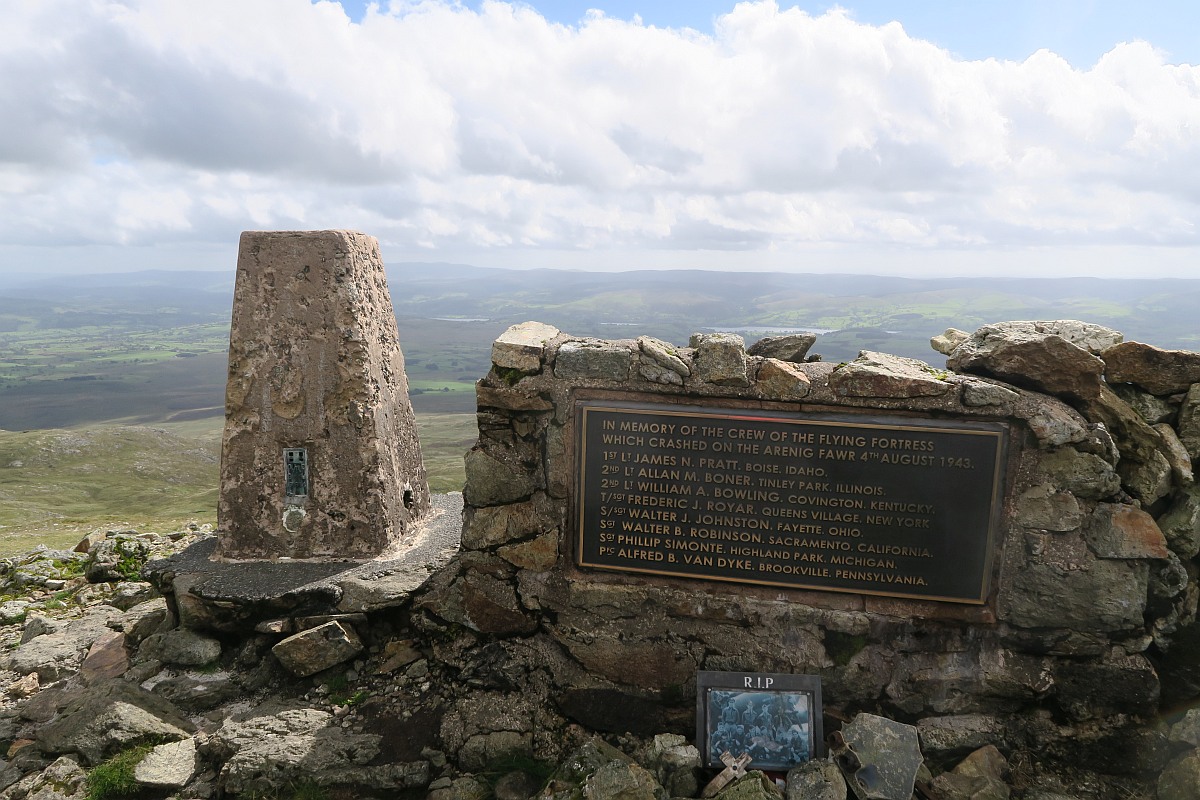 Arenig Fawr's south ridge
If conditions are right I really suggest coming this way, as this area is full of good photographic possibilities. First, you will descend south and then make a short ascend onto Arenigh Fawr's "south top". Below you will see some rocky knolls and small pools. This area would be great for wild camping! Follow the fence down and then you can spend some time exploring. Gaitors can be useful here to avoid wet feet, as it is always very boggy.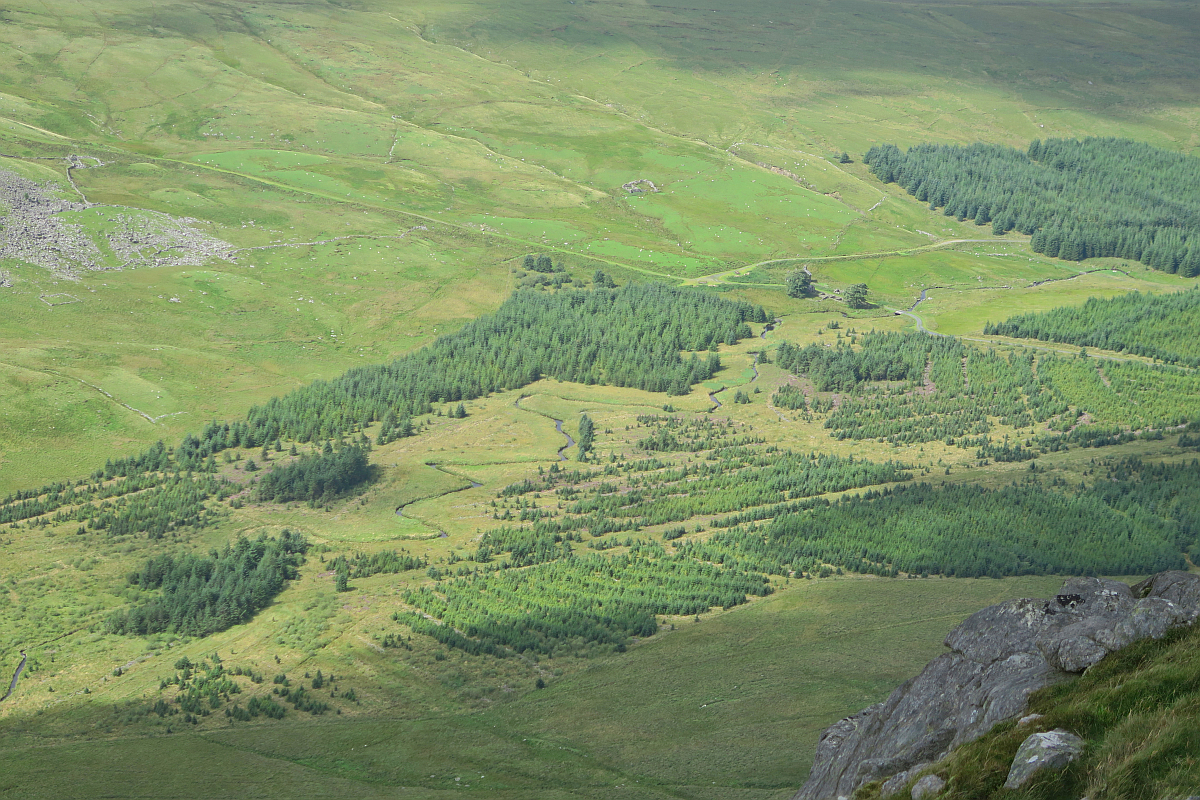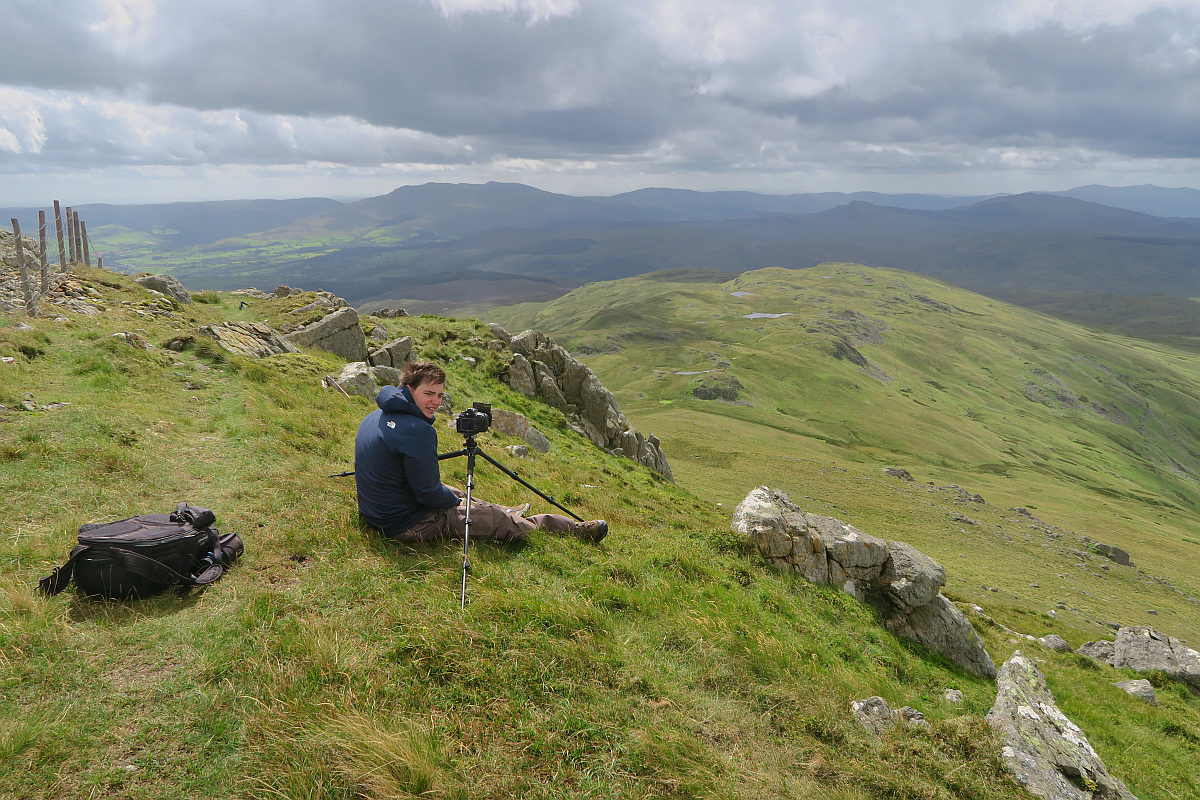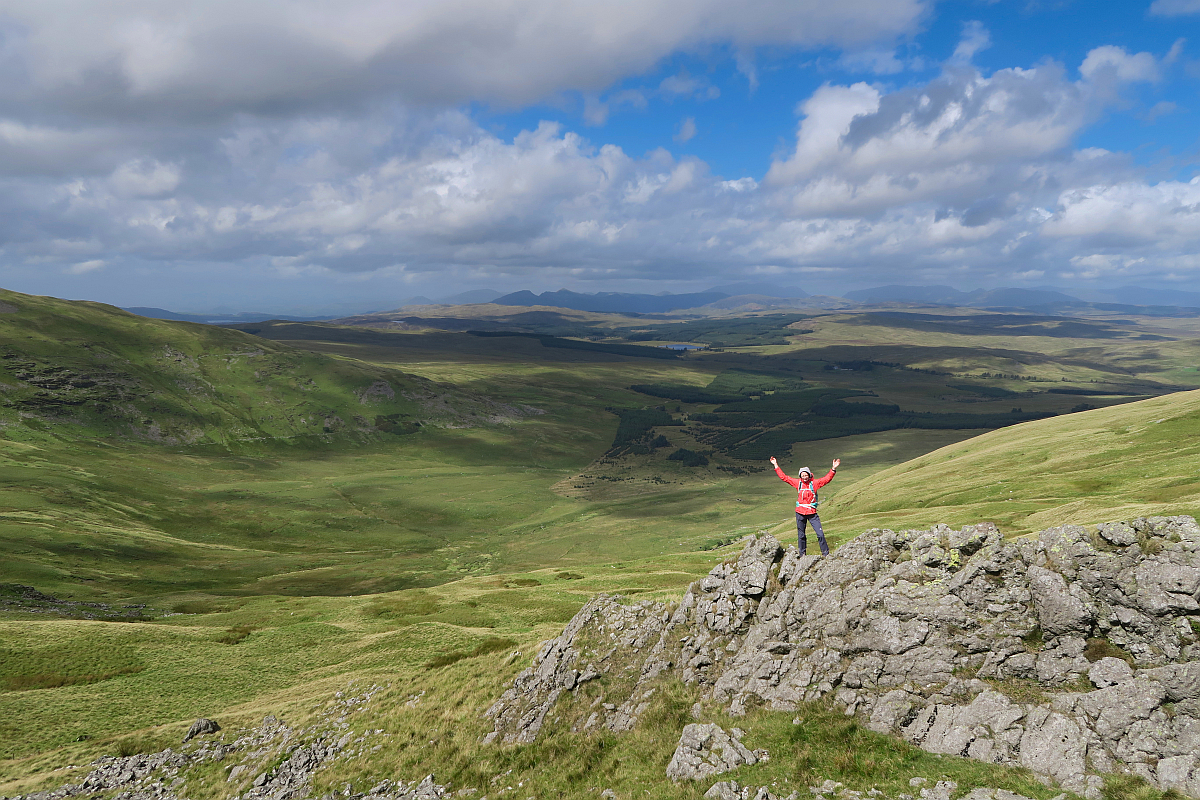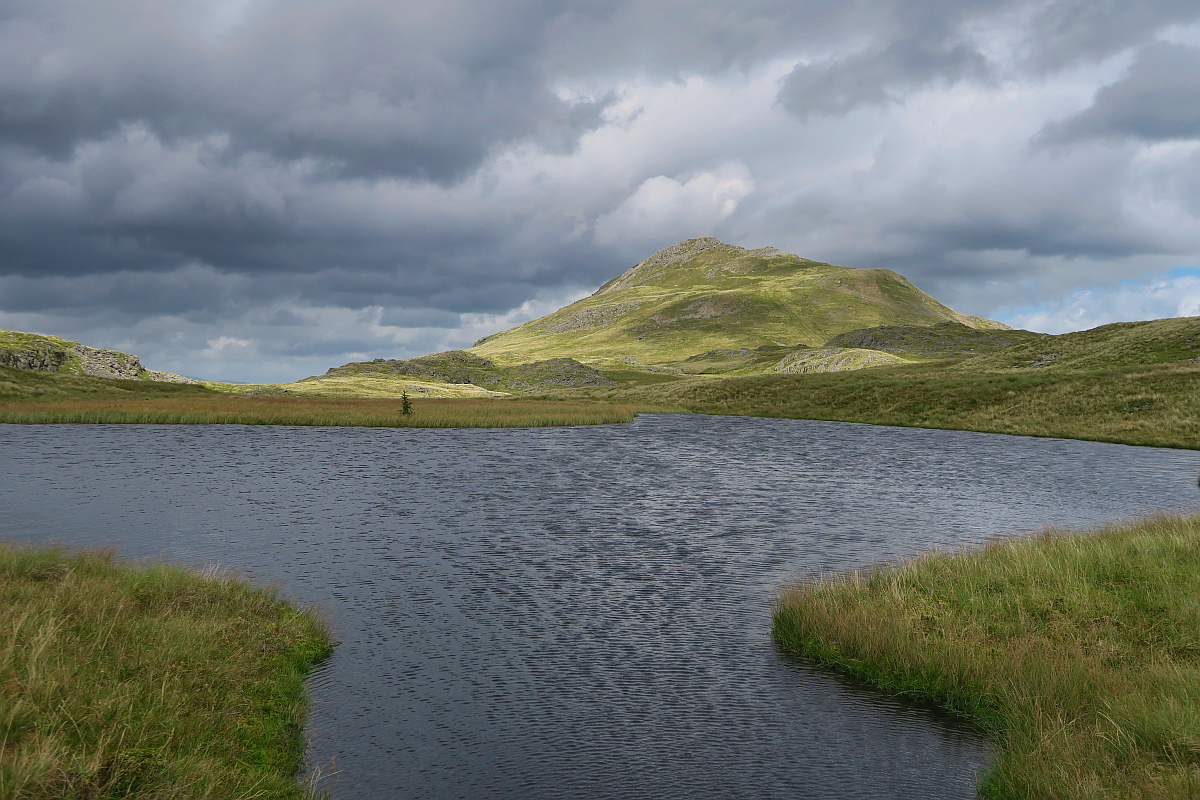 Amnodd Wen
After you explored the area you can start descending. Once you reach the marked track the path is quite uneventful until you come upon an old settlement. Amnodd Wen is just a ruin nowadays, but once it was a thriving farming community. It can provide as a nice photographic subject.
Difficulty
This circular hike is 8.7 miles (14 km). The elevation gain is 760 m.
You need to be quite fit to do this hike and have some sort of map, as the route is not always obvious. You will come across a mixture of well-made tracks and vague and sketchy sections. Carrying an emergency communicator is highly reccommended on a remote hike like this.
The south ridge and the stretch after Amnodd Wen can be very wet underfoot, so gaiters are recommended.
Parking
You can find parking by a minor road off the A4212.
Parking lat/long: 52.937543, -3.742574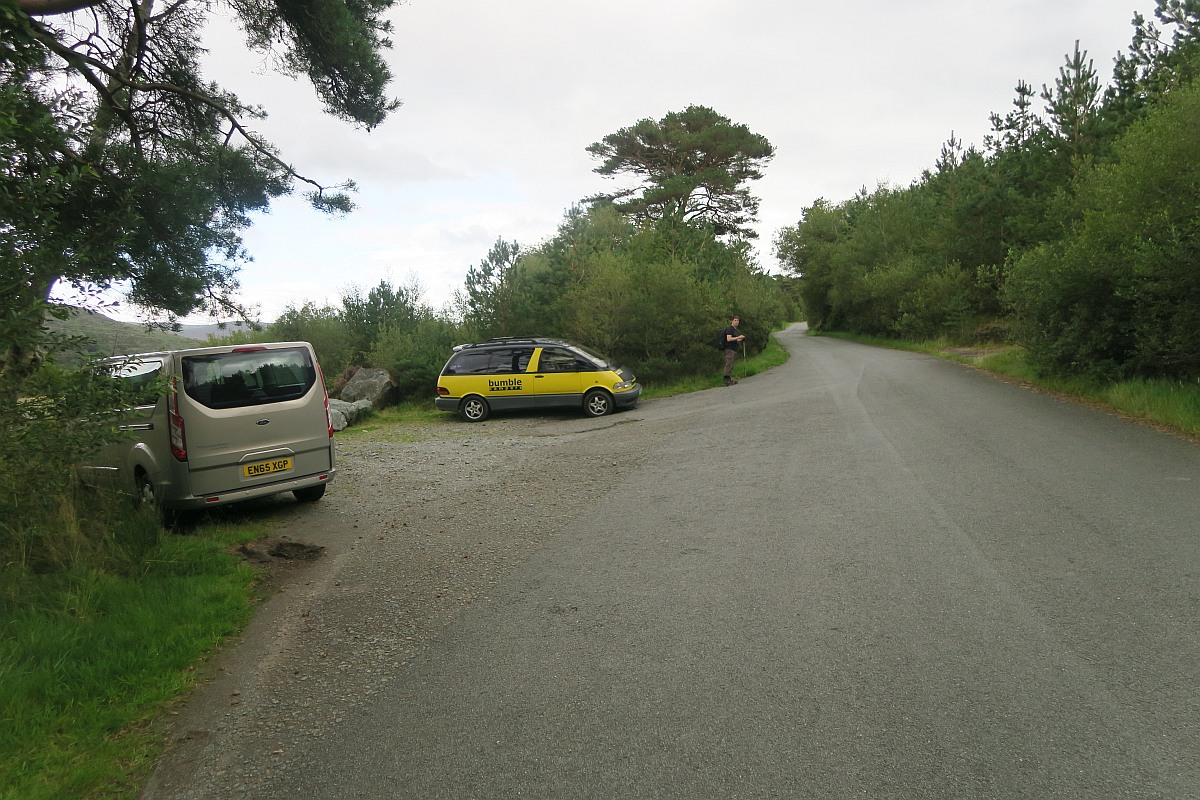 You can download my GPX track for your Arenig Fawrd Circular walk:
Did you like this post? PIN it for later!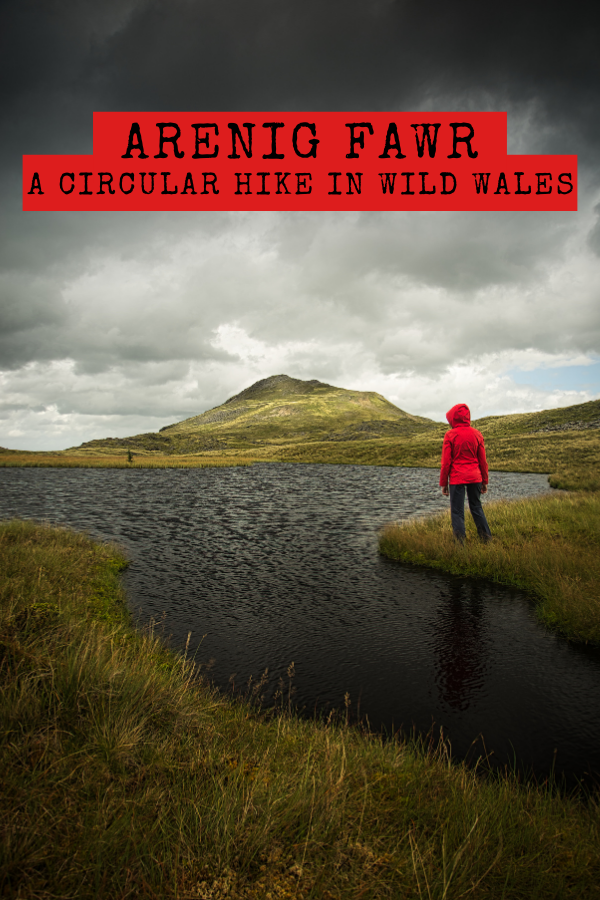 Enikő
Hey, I'm Enikő! I'm currently an au pair and I want to share my experiences with you. I've travelled a lot in the past years. I'm gonna teach you how to settle in to a new country and get free accommodation anywhere in the world. Circle Enikő on Google+!