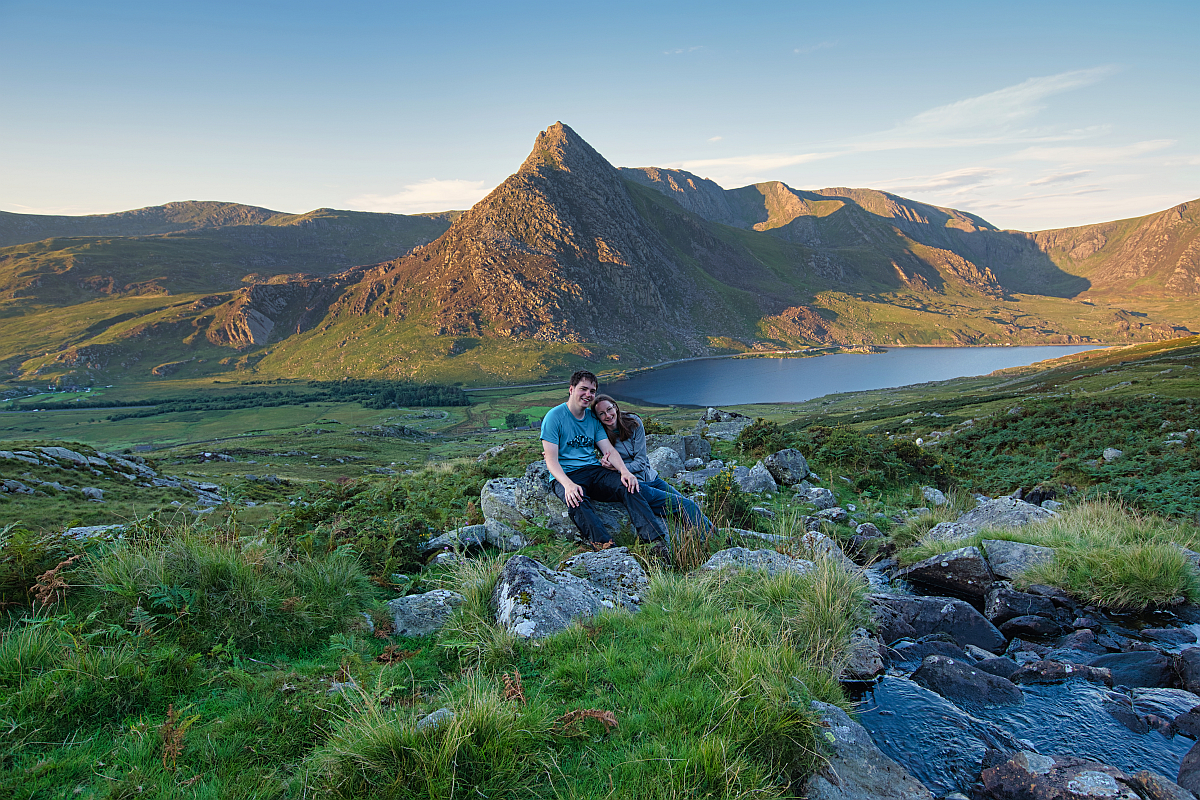 We visited Snowdonia in the peak season but wanted to find some hikes, which were less popular. We don't like crowds and prefer exploring places off the beaten path. On my research, I found out that the Carneddau mountain range is relatively quiet, despite being right in the hot spot.
Carneddau
This group of mountains in Snowdonia includes the largest contiguous areas of high ground (over 910 m) in Wales and England. It also has six of the highest peaks in the country. The range also encloses a number of lakes and waterfalls. Carneddau covers about 10% of the area of Snowdonia. The summits here are not as rugged as the Snowdon massif or the Glyderau but they are impressive nevertheless, and not nearly as busy. This hike was probably our favourite on our Snowdonia campervan road trip.
Hiking the Southern ridges of the Carneddau
The iconic Tryfan View
We started our walk from a lay-by near Llyn Ogwen. We passed the Midland Association of Mountaineers and then started walking uphill. The path was very boggy, so gaiters could be a good idea. It didn't take long to get the iconic view of the impressive Tryfan. This area is a photographer's dream. There are many great compositions. The stream of  Afon Lloer creates little waterfalls, but in summer you can also see many wildflowers. Then, of course, have Tryfan and the Ogwen Valley in the background as well.
Also don't miss out on the Instagram worthy shot of the wooden style over a wall with Tryfan at the background. This style gives you access to the open mountain.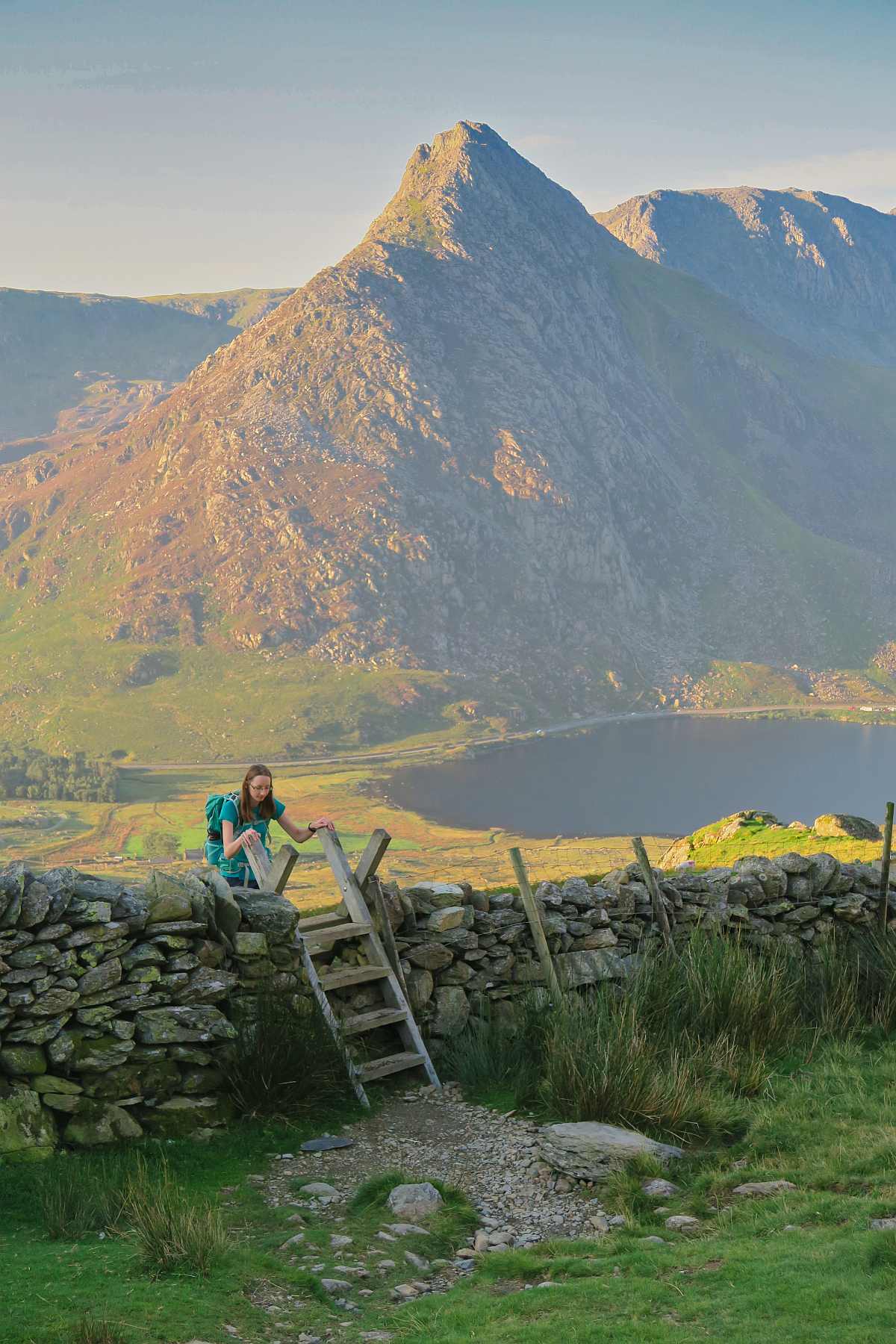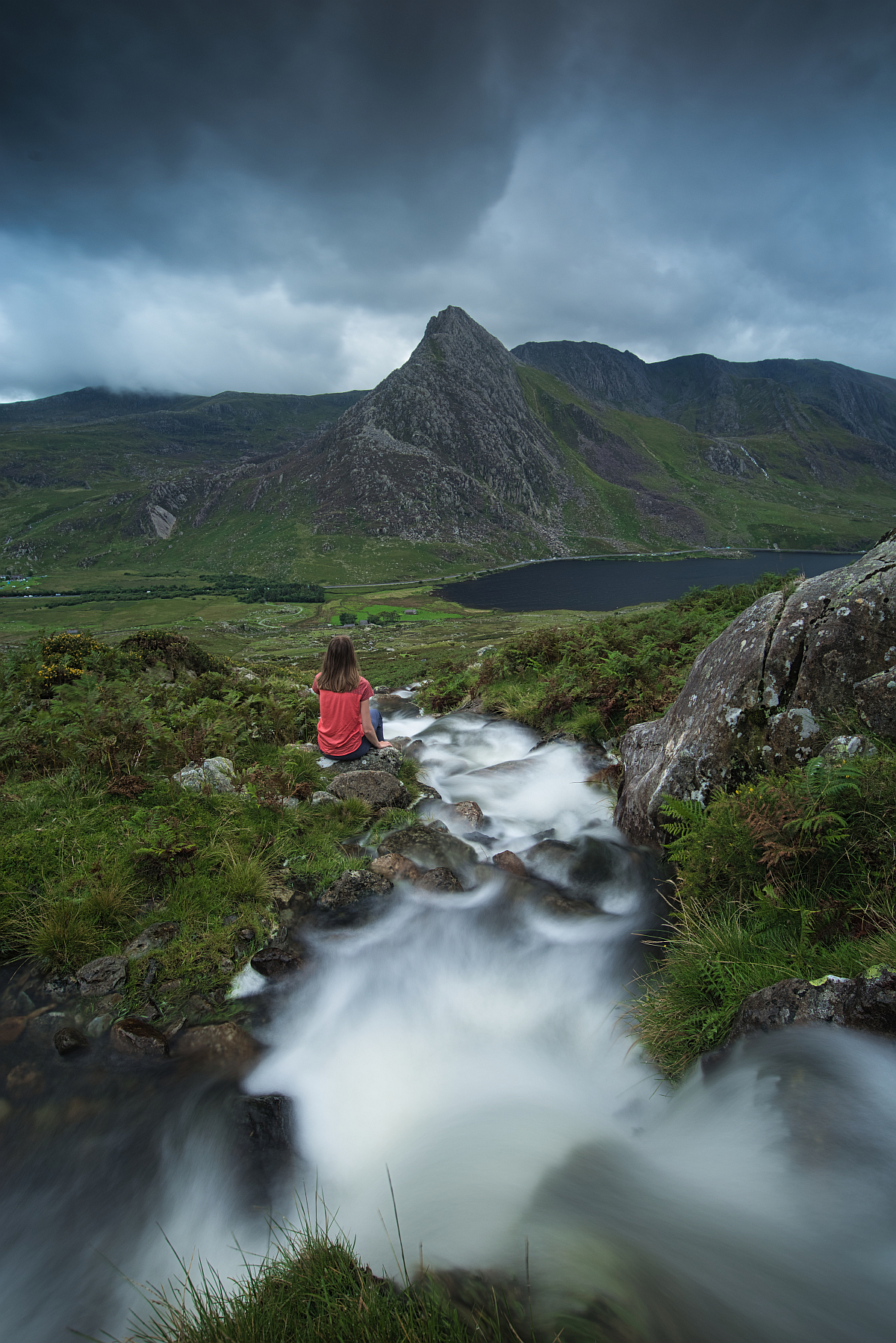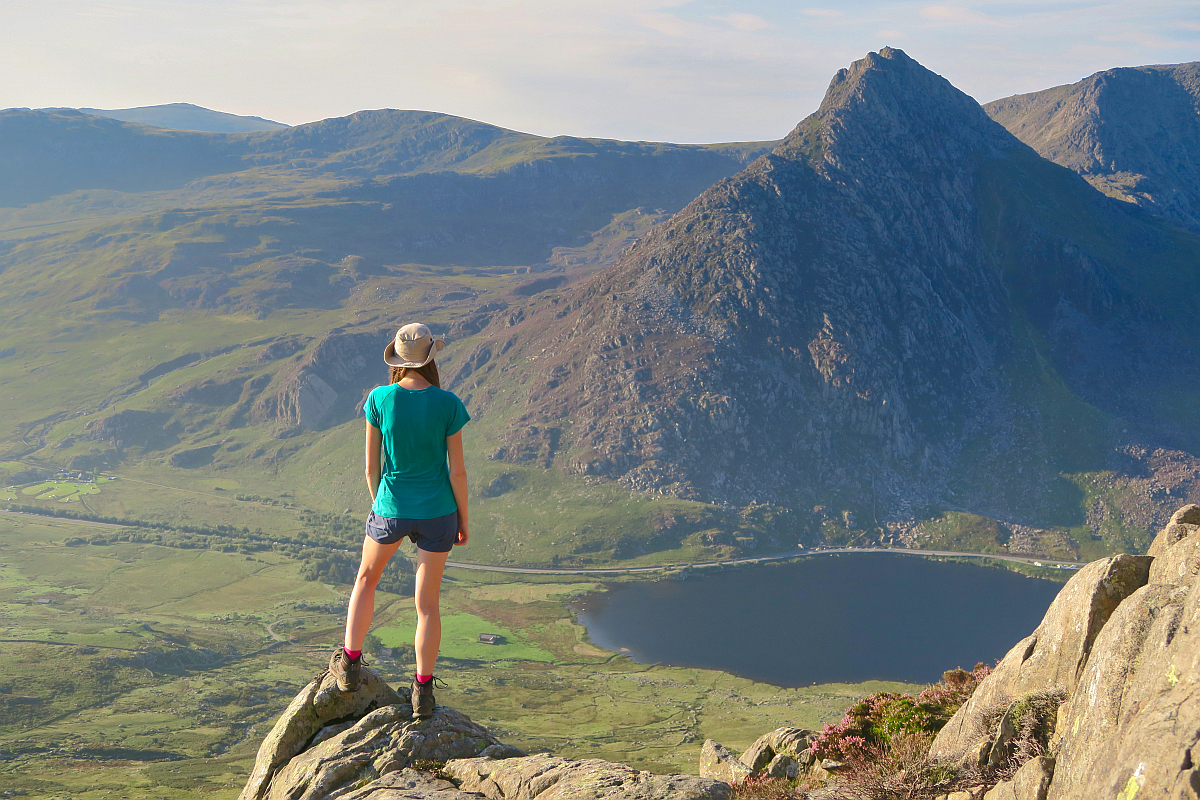 Pen yr Ole Wen scramble (978m)
As you continue your way the terrain will get more difficult. The eastern ridge is the superior route up from Llyn Ogwen with a short section of scrambling. This is a grade 1 scramble and it wasn't too challenging. You can also hike up to Pen yr Ole Wen from Ogwen, which is a much easier route, but then you miss the epic views of Tryfan.
Along the way, we looked down to Ffynnon Lloer. There were some wild campers at the waterside, and we thought they found a great spot, where we might return one day. The ascend to the top should take about 1,5 hours without stopping too many times. We of course took longer, as one photo stop takes about 20 minutes for us.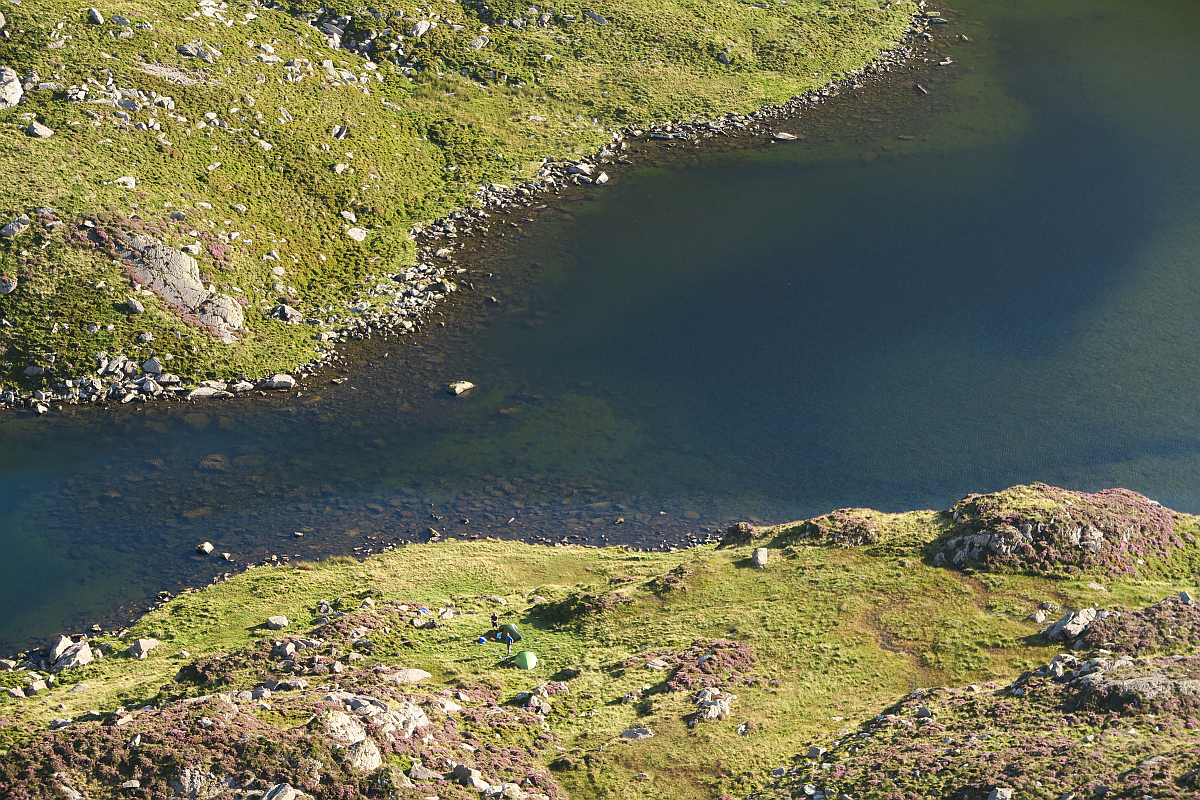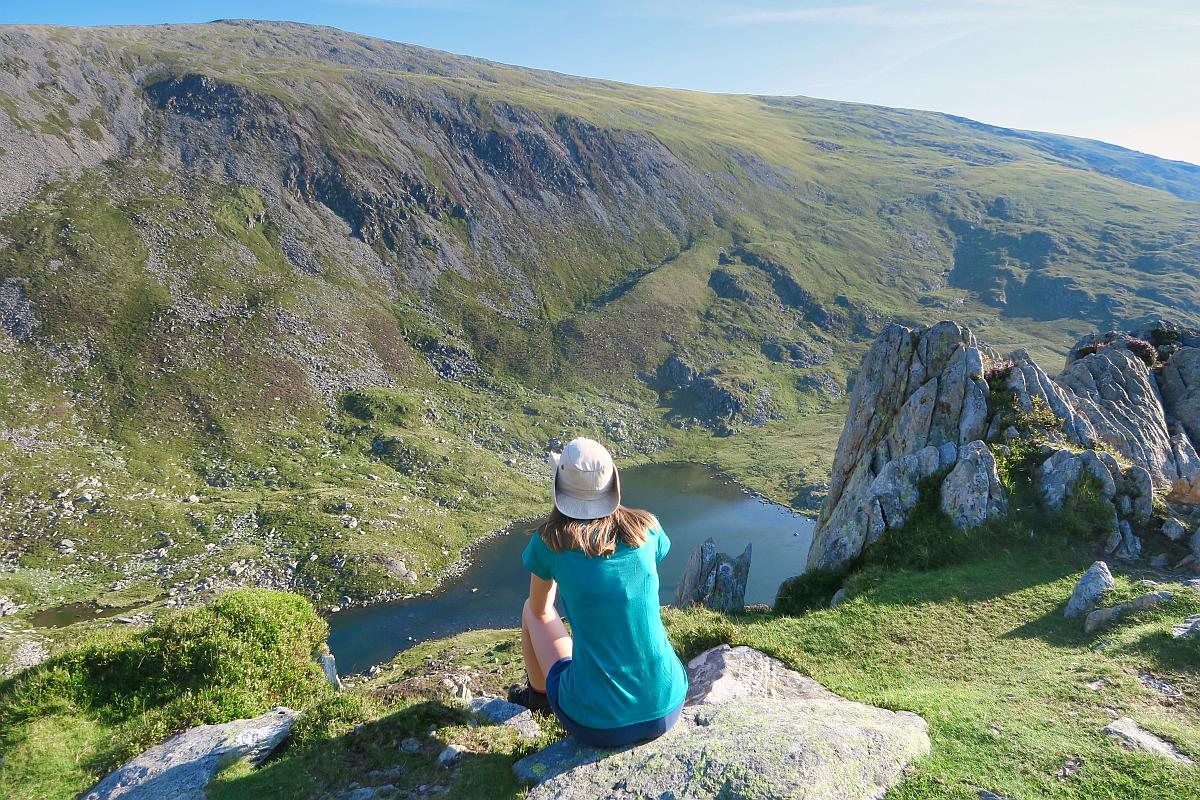 Once you get to the top you should have a break, as there is still a long way to go on this circular hike. We had some snacks and then explored the barren summit for a while. It had some good views not only to the Glyder but Snowdon and the sea as well.  We could also see the ledge leading up to our next destination Carnedd Dafydd.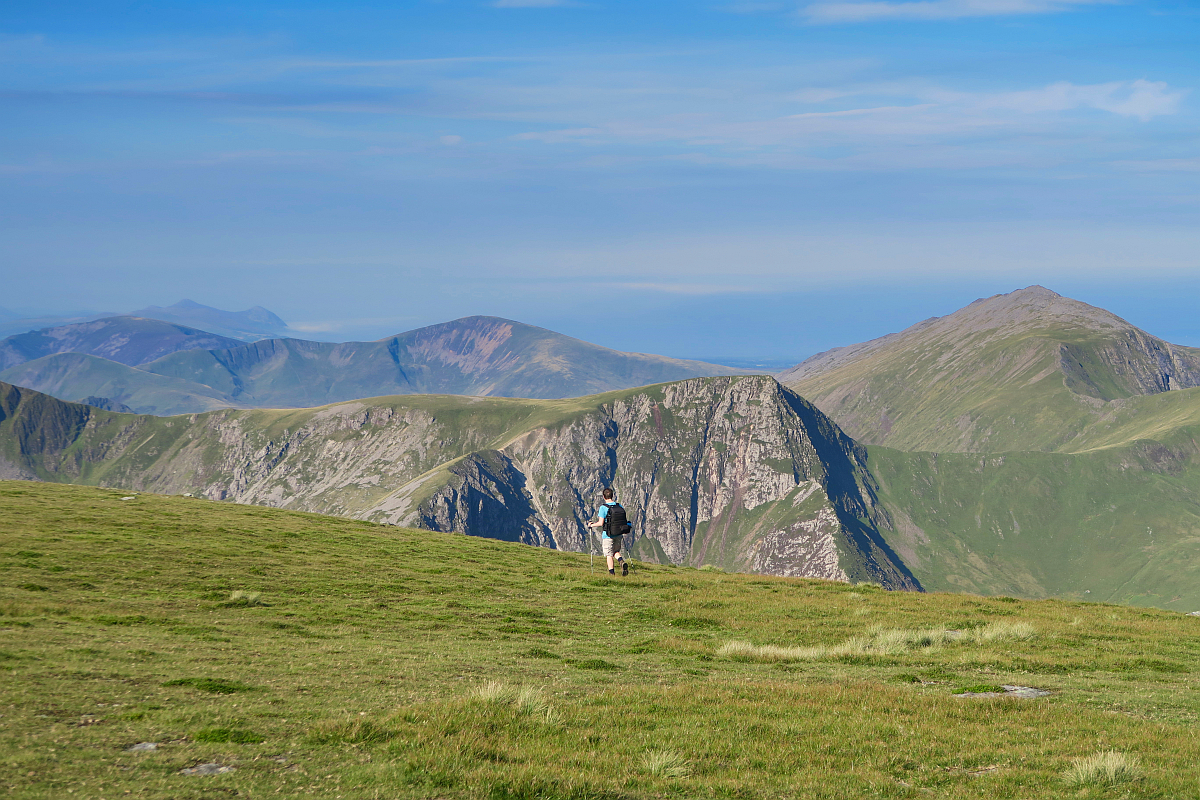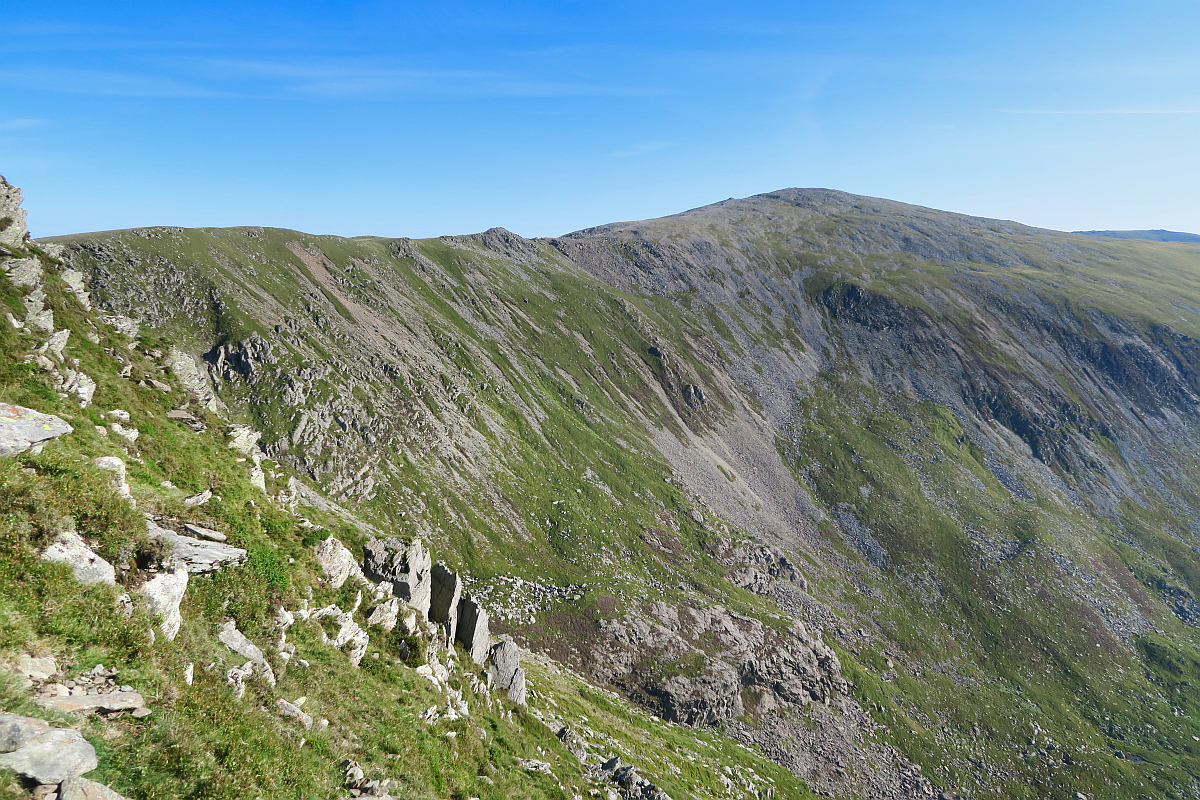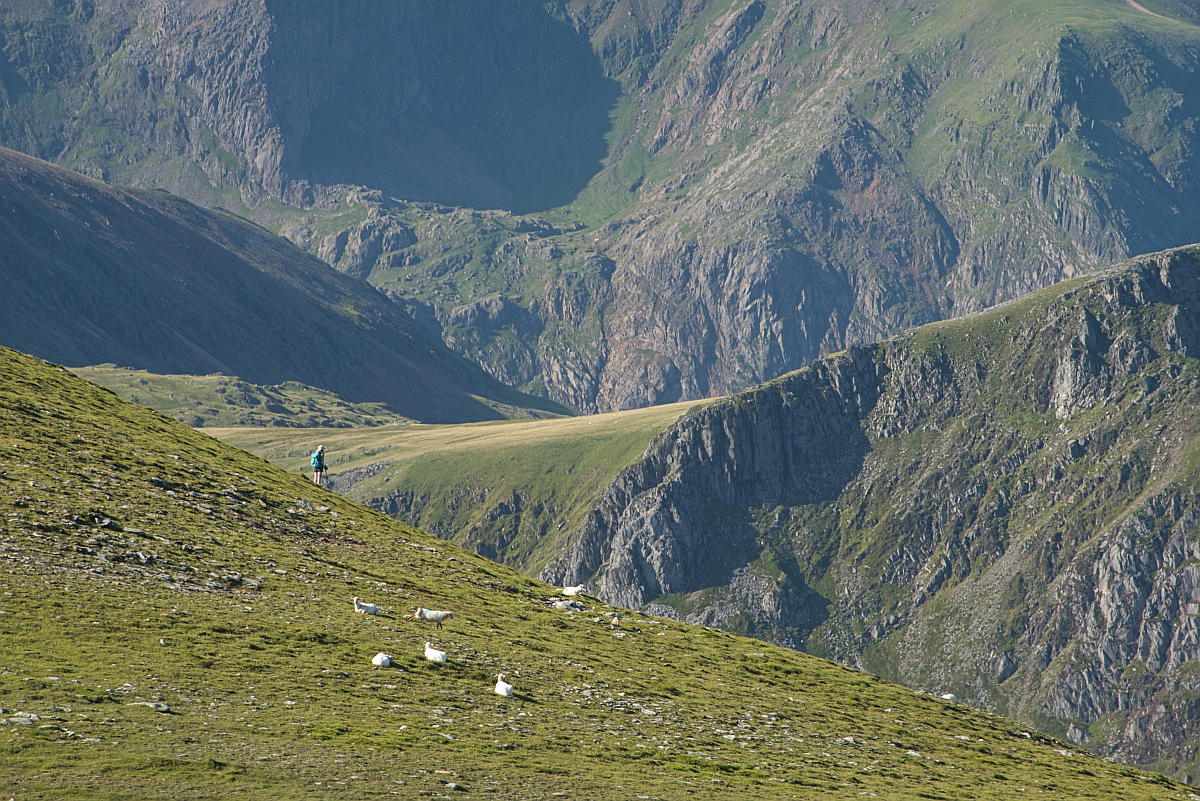 Carnedd Dafydd (1040m)
Our descend was followed by a long steady climb to Dafydd. The ascent was very rocky. On the top, there was a wind shelter, which can be very welcome if it is blowing.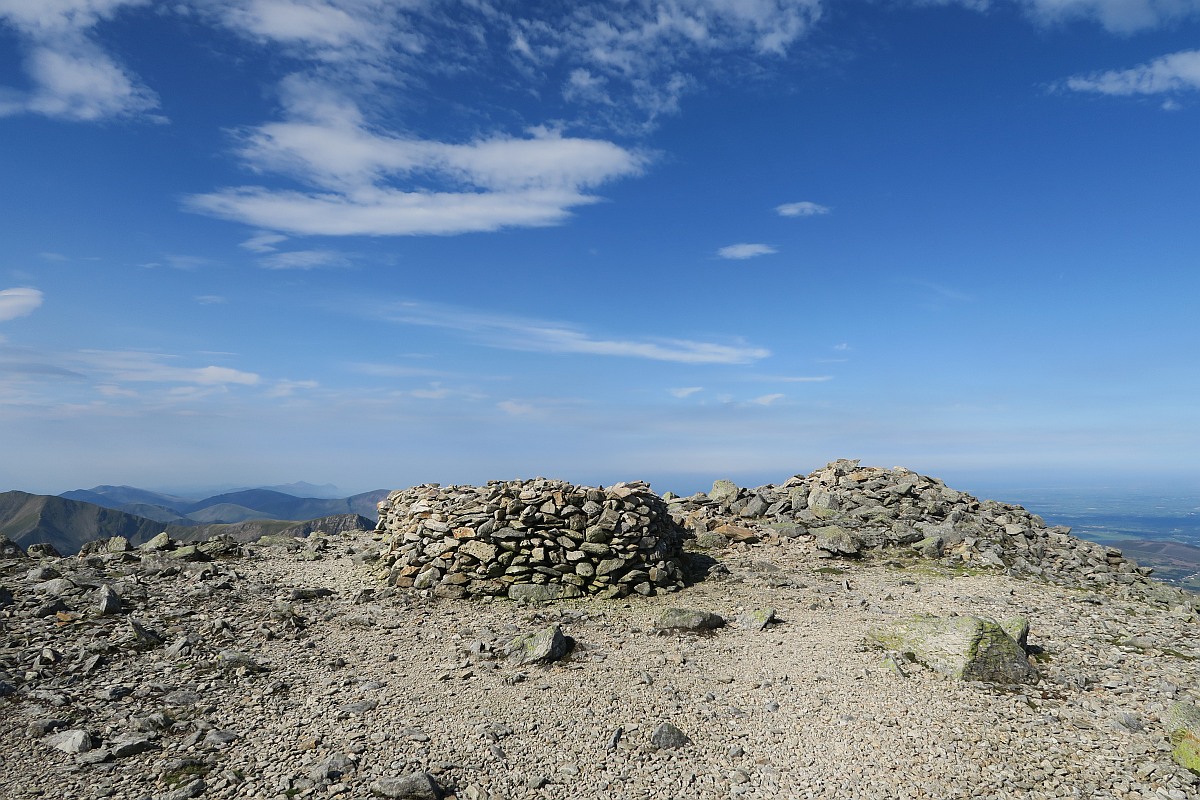 Carnedd Llewelyn (1064m)
The ledge carries on around to the Black Ladder. It has some stunning views of the valley below. After a short descend you will need to put in some more work to climb the second-highest summit in Wales. It is not nearly as popular as Snowdon. Once again you will find a windbreak, which we used to have our lunch. The shelter is the hub of four major ridges, so leaving the summit you need to pay attention to locate the correct path.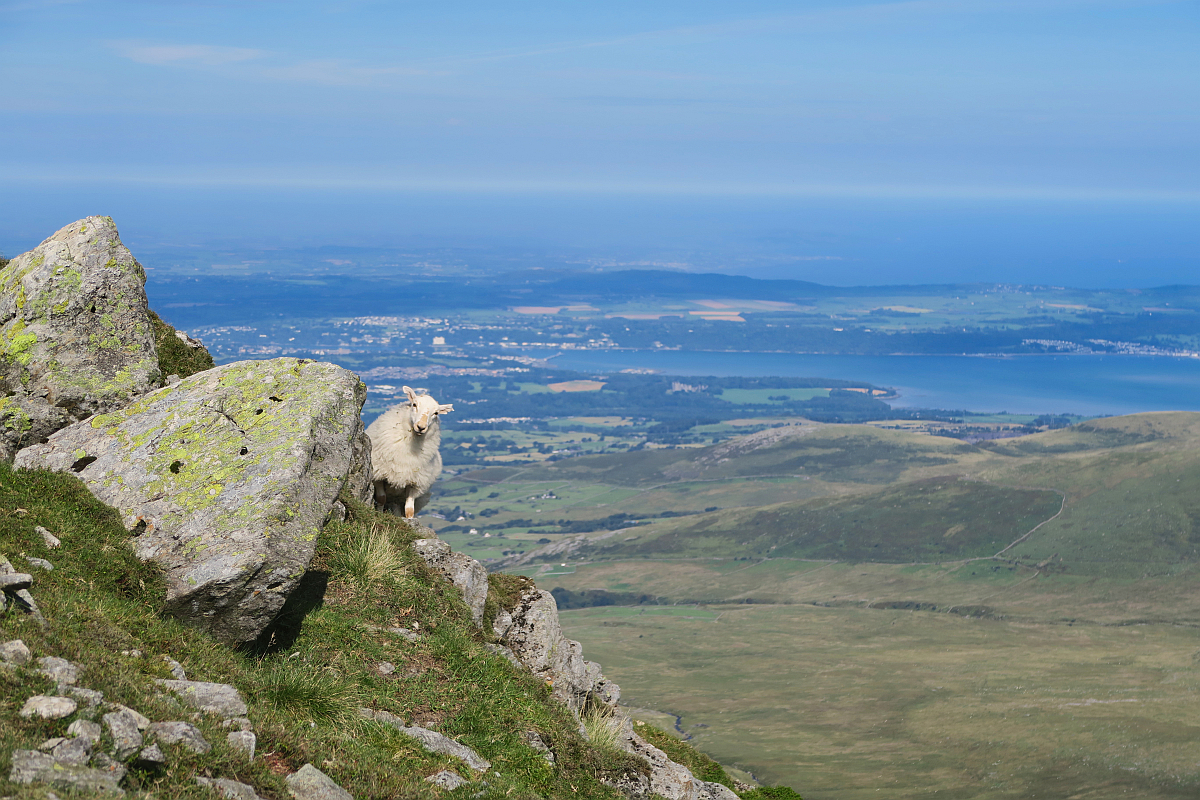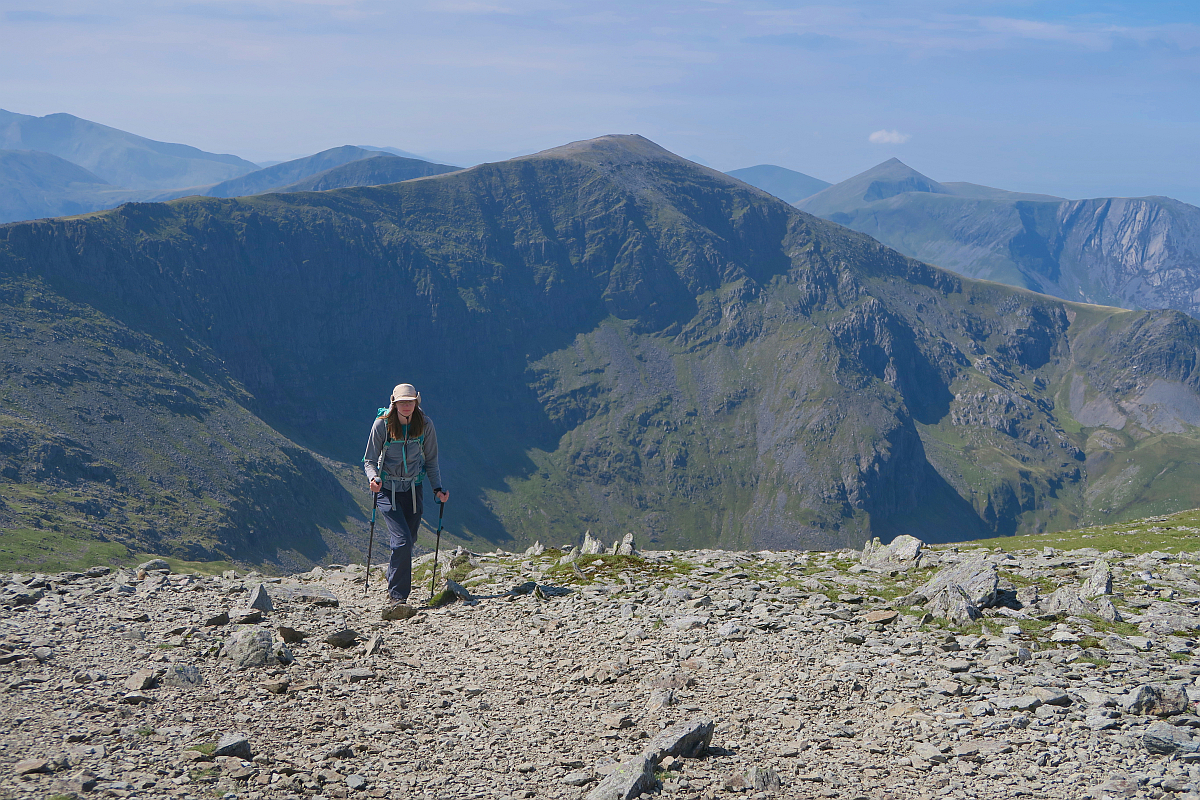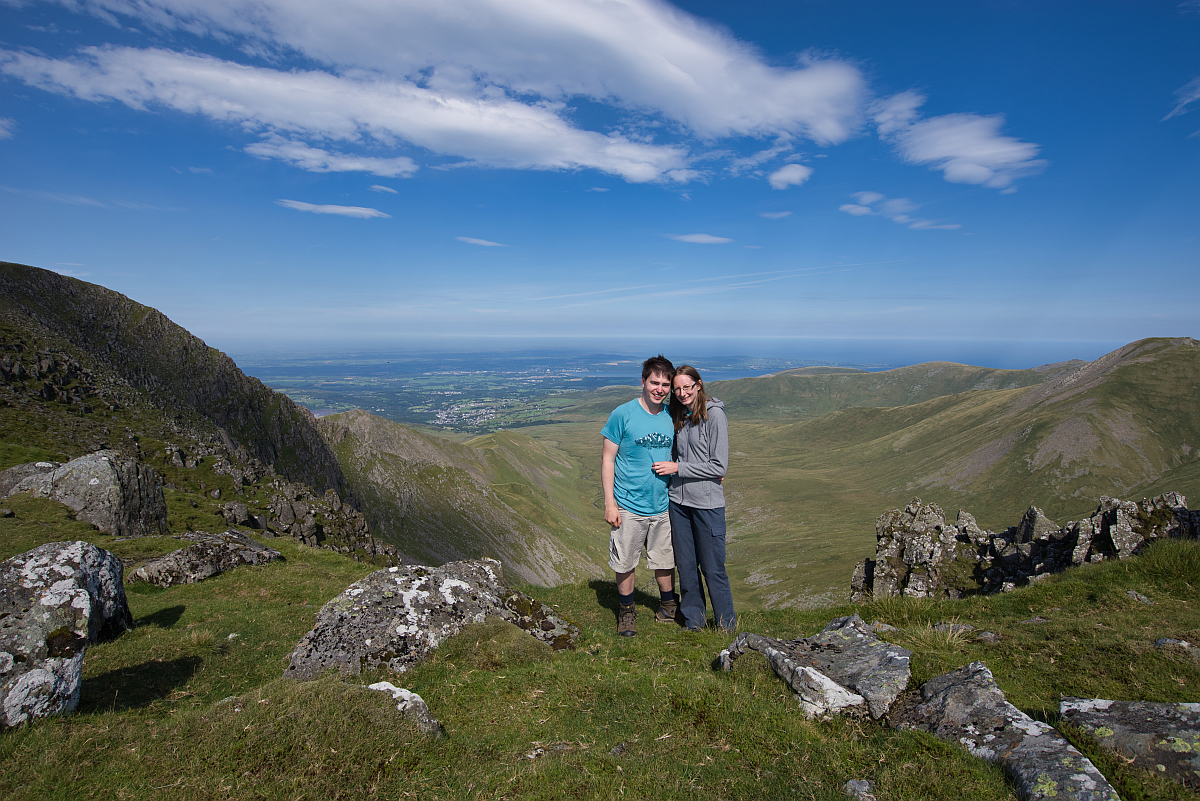 Ffynnon Llugwy
The descend is quite rocky and offers gorgeous views to the reservoir down below. Try not to get too distracted, as there are a few crags along the way. There was also a scramble down to the ridge of Bwlch Eryl Farchog. It looked intimidating and we found it a bit tricky with our backpacks. We took it steadily and with due care.  Soon a zig-zag path lead us down to Ffynnon Llugwy. This reservoir still has a wild appeal. On a hot summer day, we were tempted to go for a swim, but lacking swimming costumes we only went for a short paddle. But it felt so good for my feet, as I was really feeling it after such a big day.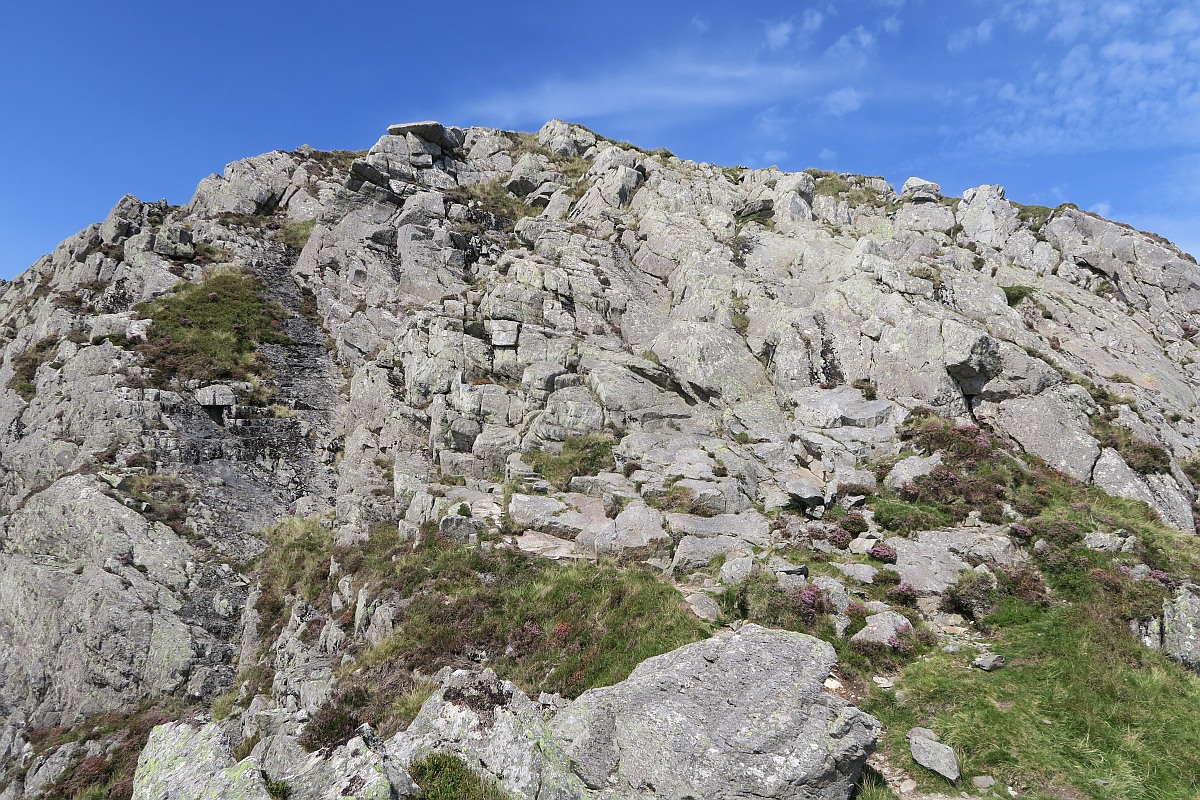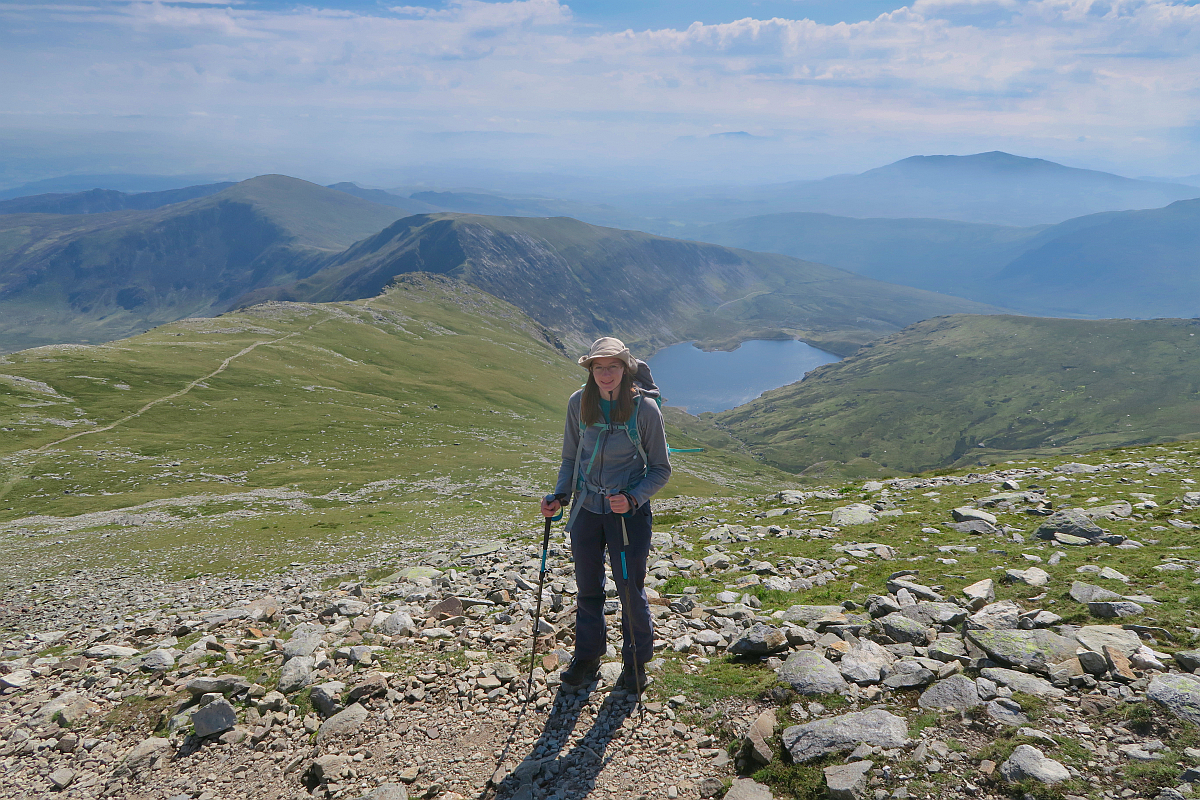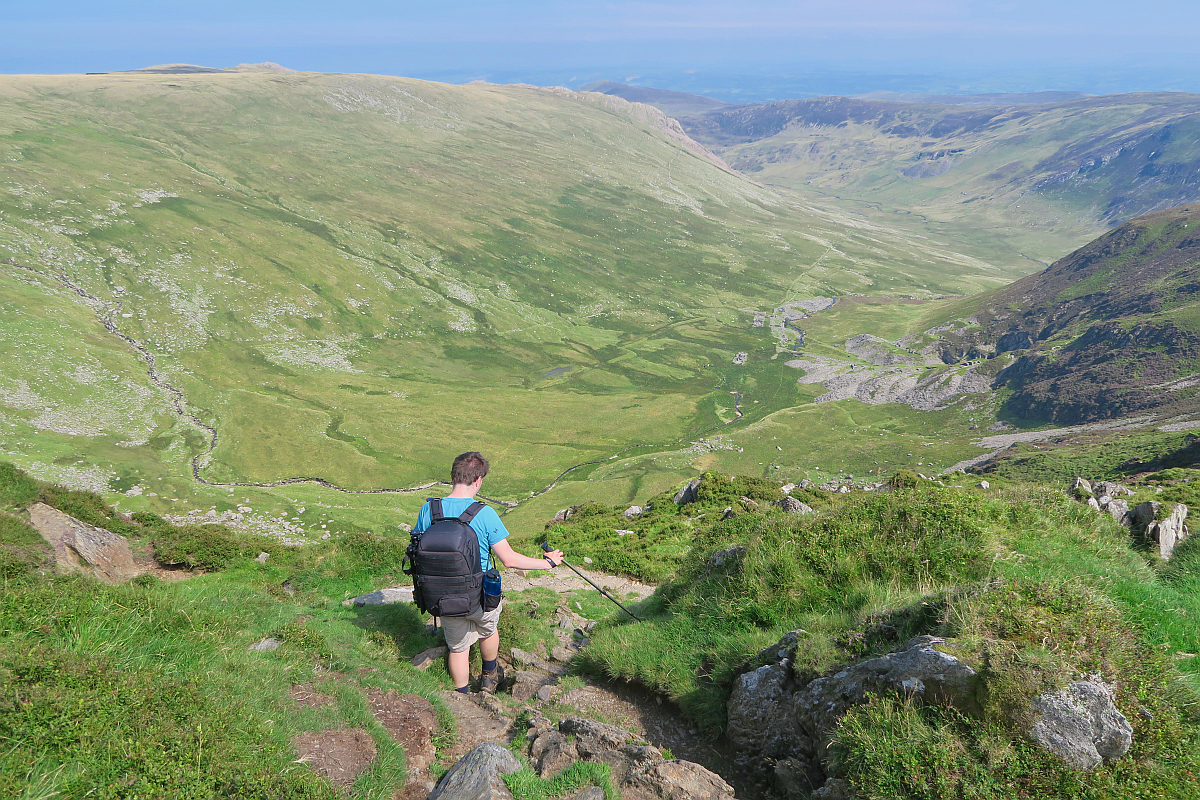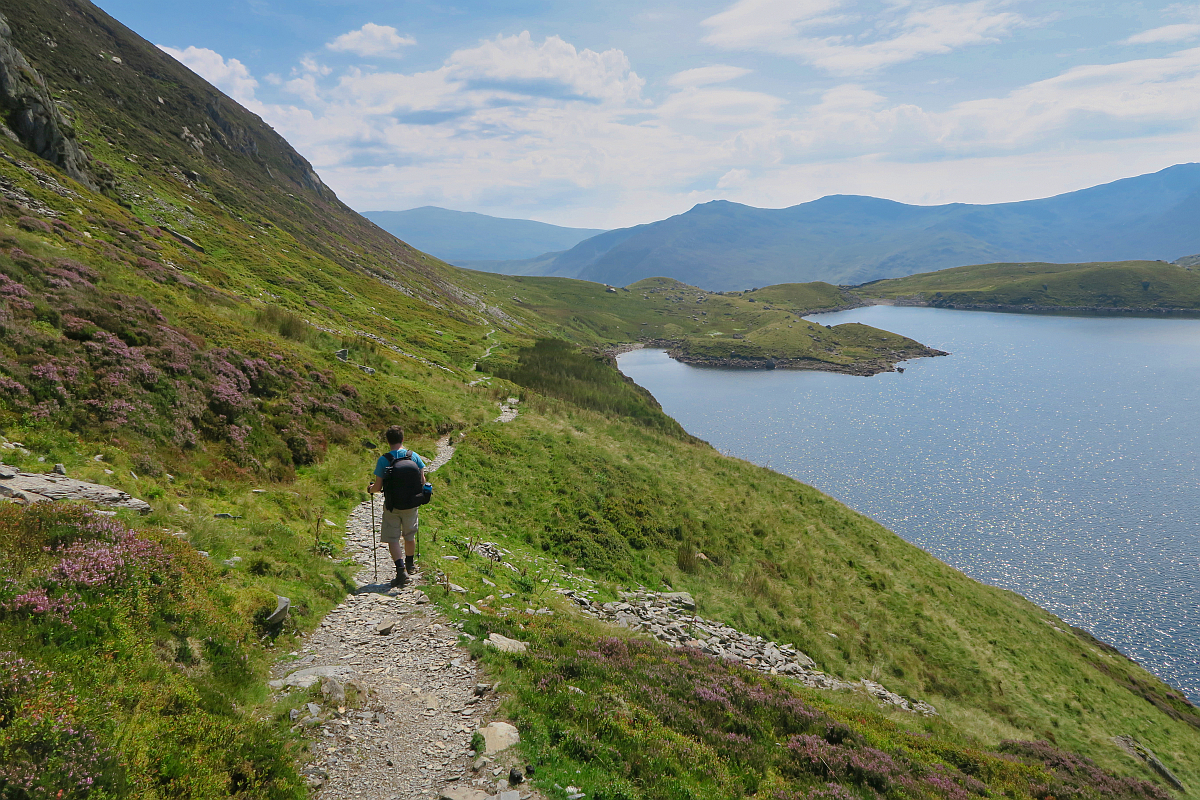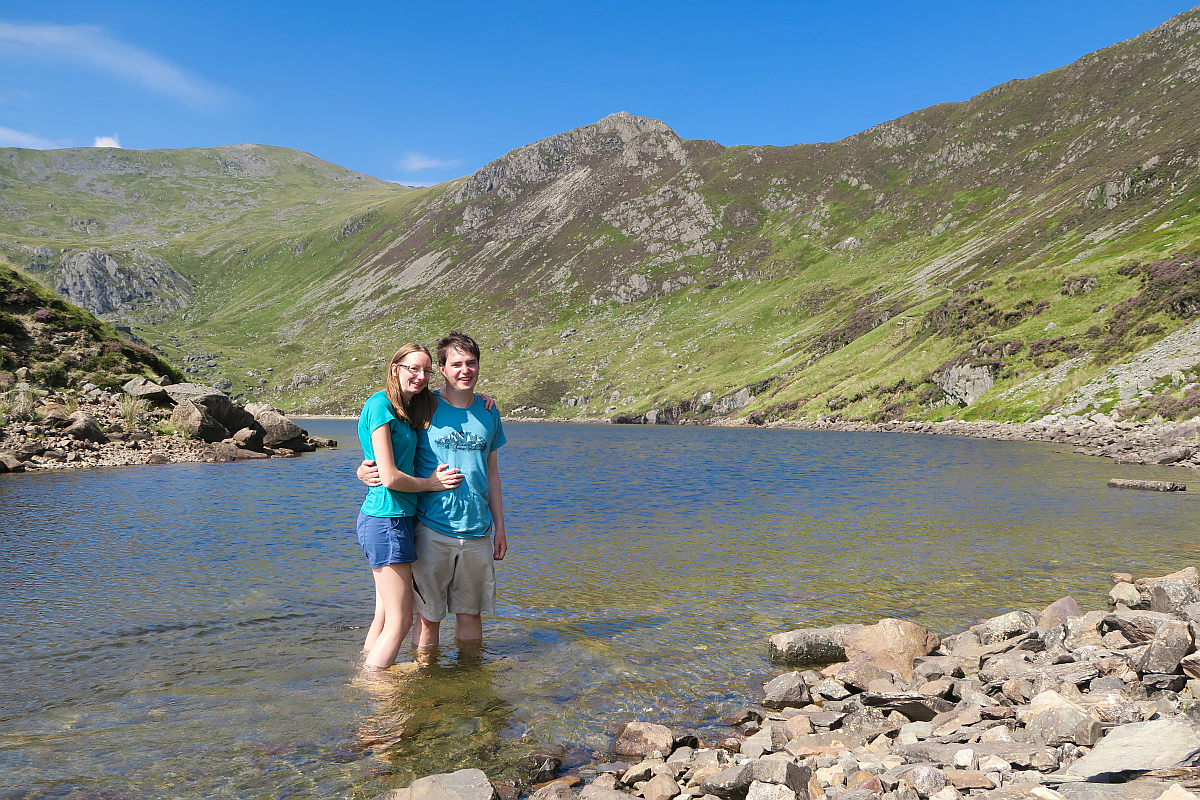 Our car was still miles away, but the route from here was very simple. We walked on the tarmac reservoir service road and followed it down to the A5. We crossed the road and went through Gwern Gof Isaf Campsite. We then turned right and walked about a mile until we reached the lay-by where we left the car.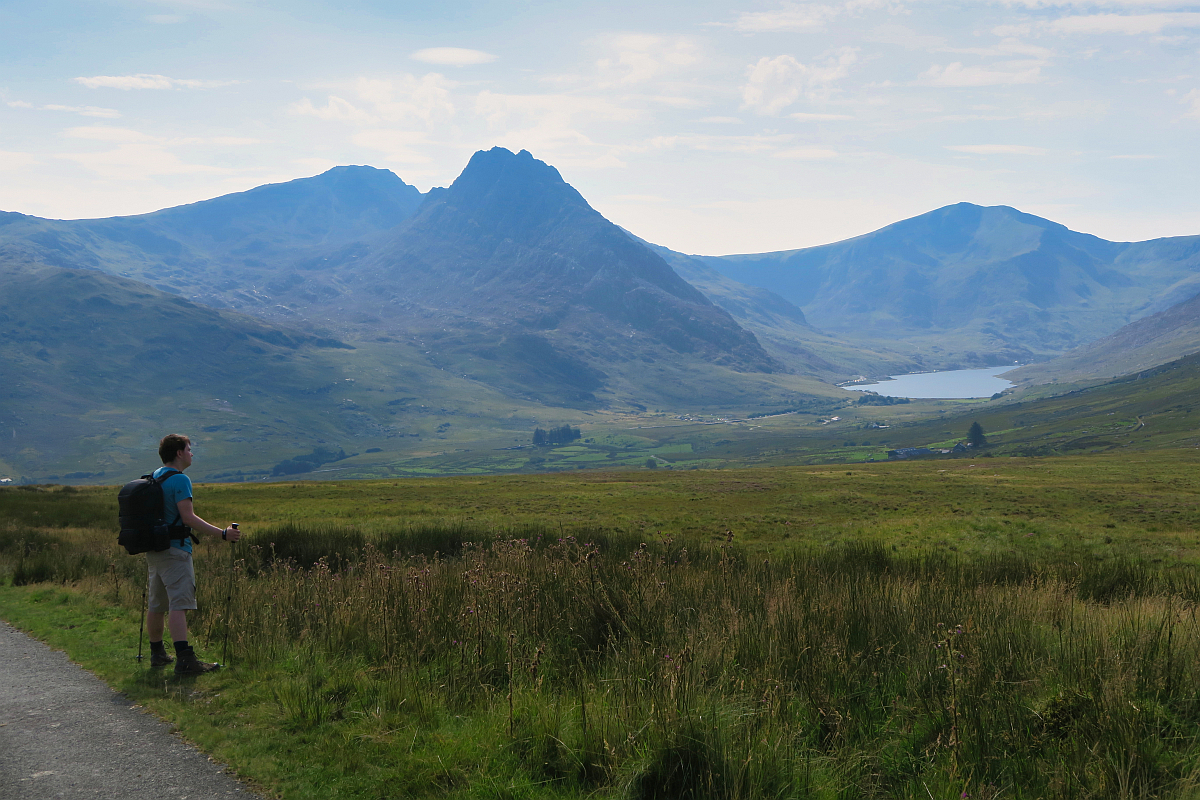 Difficulty
This is a strenuous walk of 14 km with 1000 m total ascent. It also involves two short scrambles. (One ascent and one descent.) The Carneddau can experience some really wet, windy and foggy weather, so bear that in my when planning your hike. Check the weather forecast and prepare for various conditions. Carnedd Llewelyn is one of the furthest mountain peak from a road in the UK, so a rescue expedition can be rather tricky. I suggest you take a personal locator beacon for emergencies.
Parking
There is a large lay-by on the A5 (adjacent to Gwern Gof Uchaf Campsite). Parking here is free.
Coordinates: 53.125390, -3.985280
Did you like this post? PIN it for later!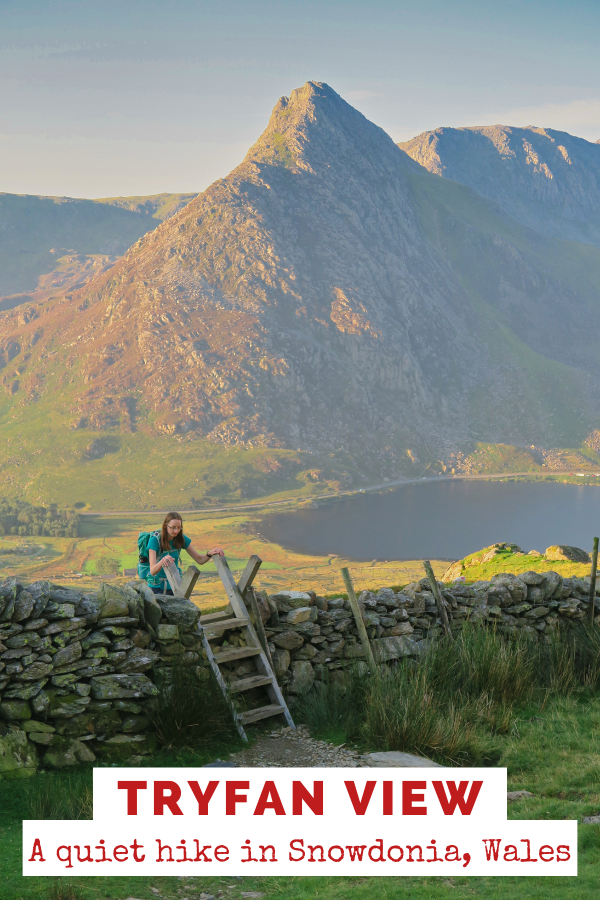 Enikő
Hey, I'm Enikő! I'm currently an au pair and I want to share my experiences with you. I've travelled a lot in the past years. I'm gonna teach you how to settle in to a new country and get free accommodation anywhere in the world. Circle Enikő on Google+!