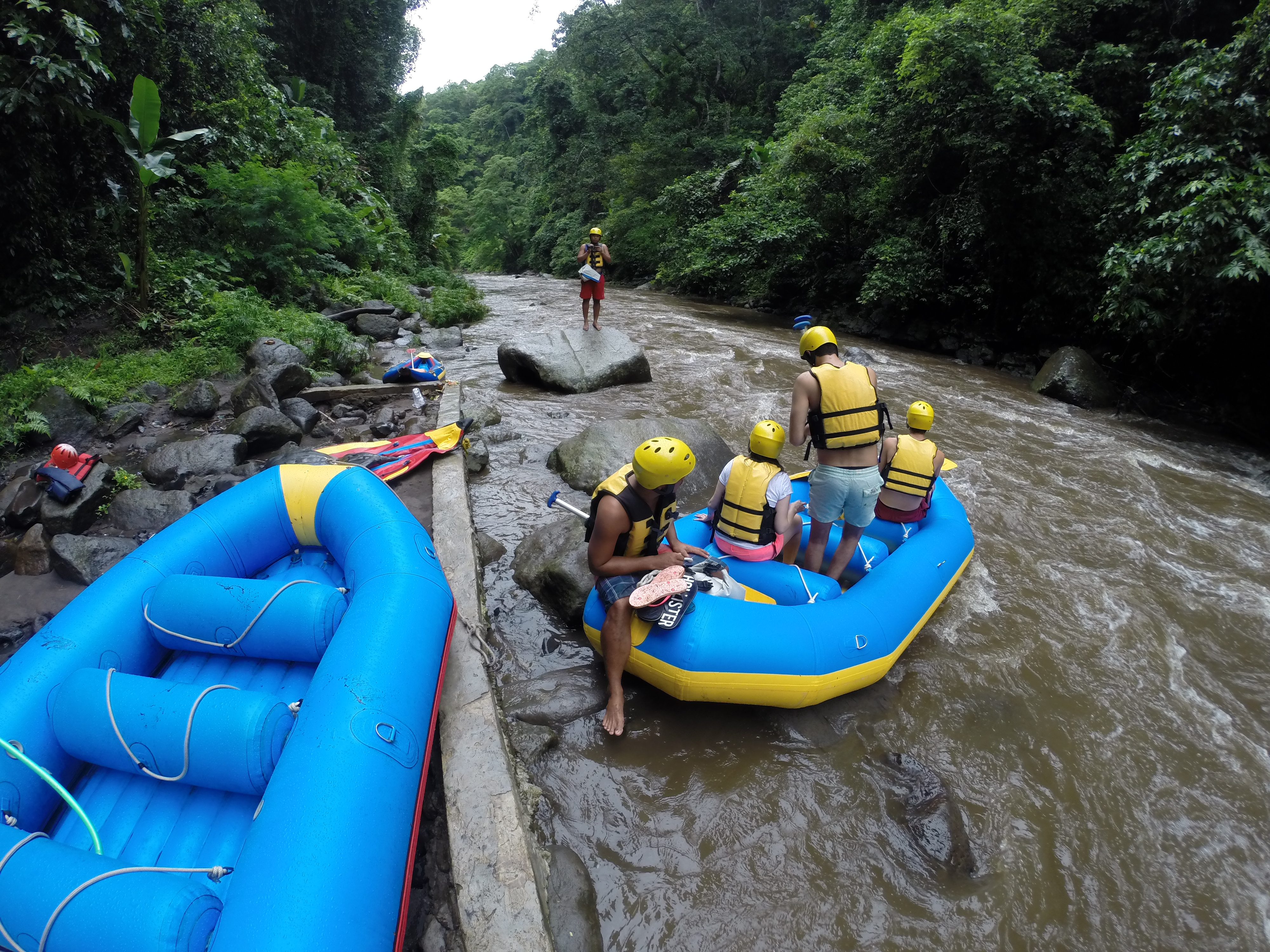 Today the plan was Ubud and rafting. I booked this tour ahead on the Internet with Bali Sky Tour. This was our itenery.
08.15 – Pick up from hotel
10.00 – Arrive at Starting Point
10.15 – Start for Rafting Adventure
12.30 – Rafting finish and join the lunch
14.30 – Visit Ubud Palace
14.45 – Visit Ubud Market
15.30 – Visit Ubud Monkey Forest
16.30 – Visit Goa Gajah
17.00 – Back to hotel
It is just a rough plan, in reality we got back later as we spent more time at each point.
After breakfast we got picked up at our hotel. Our driver was very nice and told us interesting facts about Bali and his life. We went to the rafting place where we were joined with another group.. We got our equipment and they even gave me a mount to put my GoPro on the helmet. This is what I mean that I don't have to worry about anything in Bali. If I have a problem they'll sort it out.
Rafting on the Ayung river was awesome. I did rafting before in France. Both experience was amazing. The scenery is beautiful, forests, monkeys, birds and many waterfalls.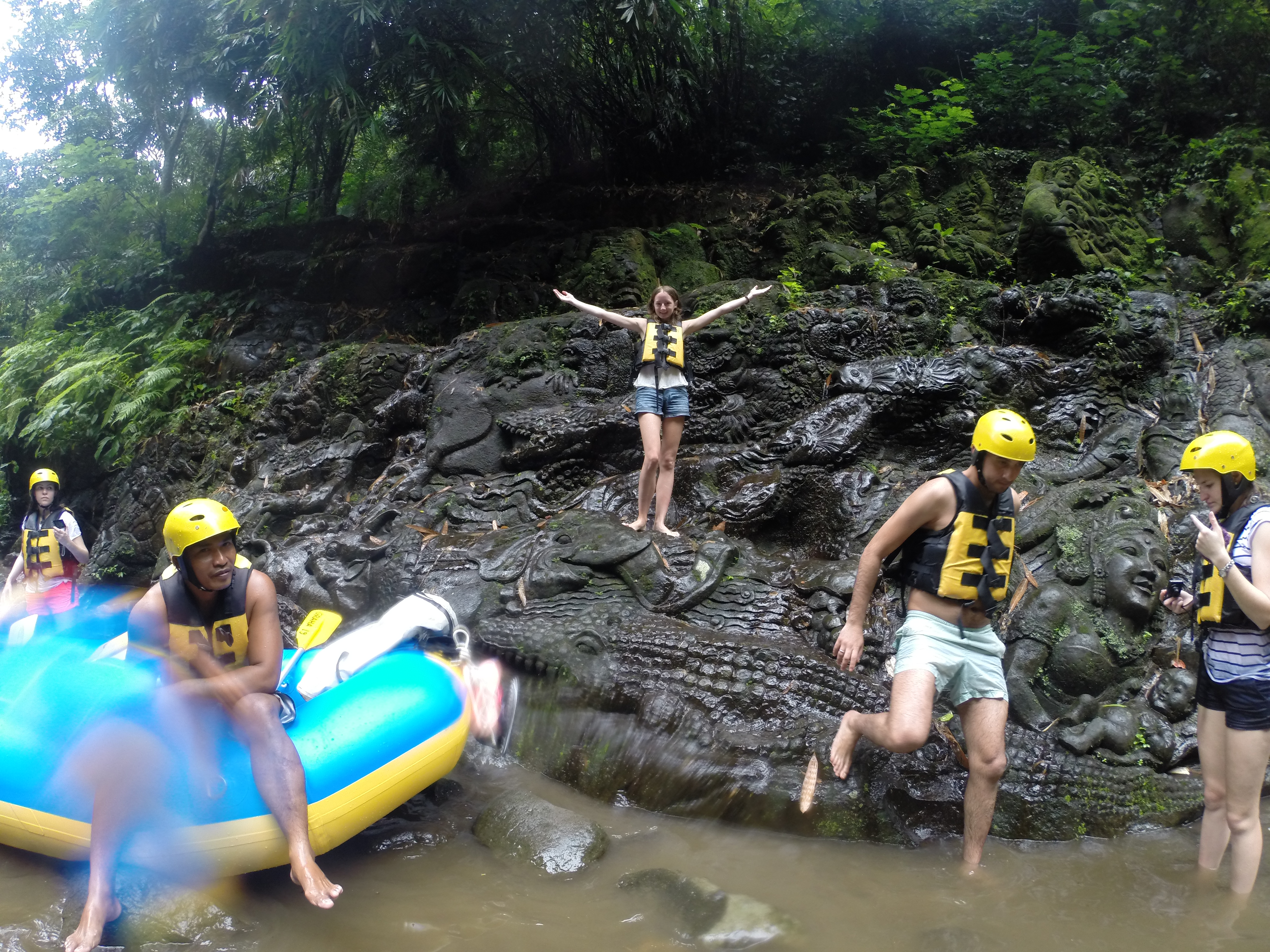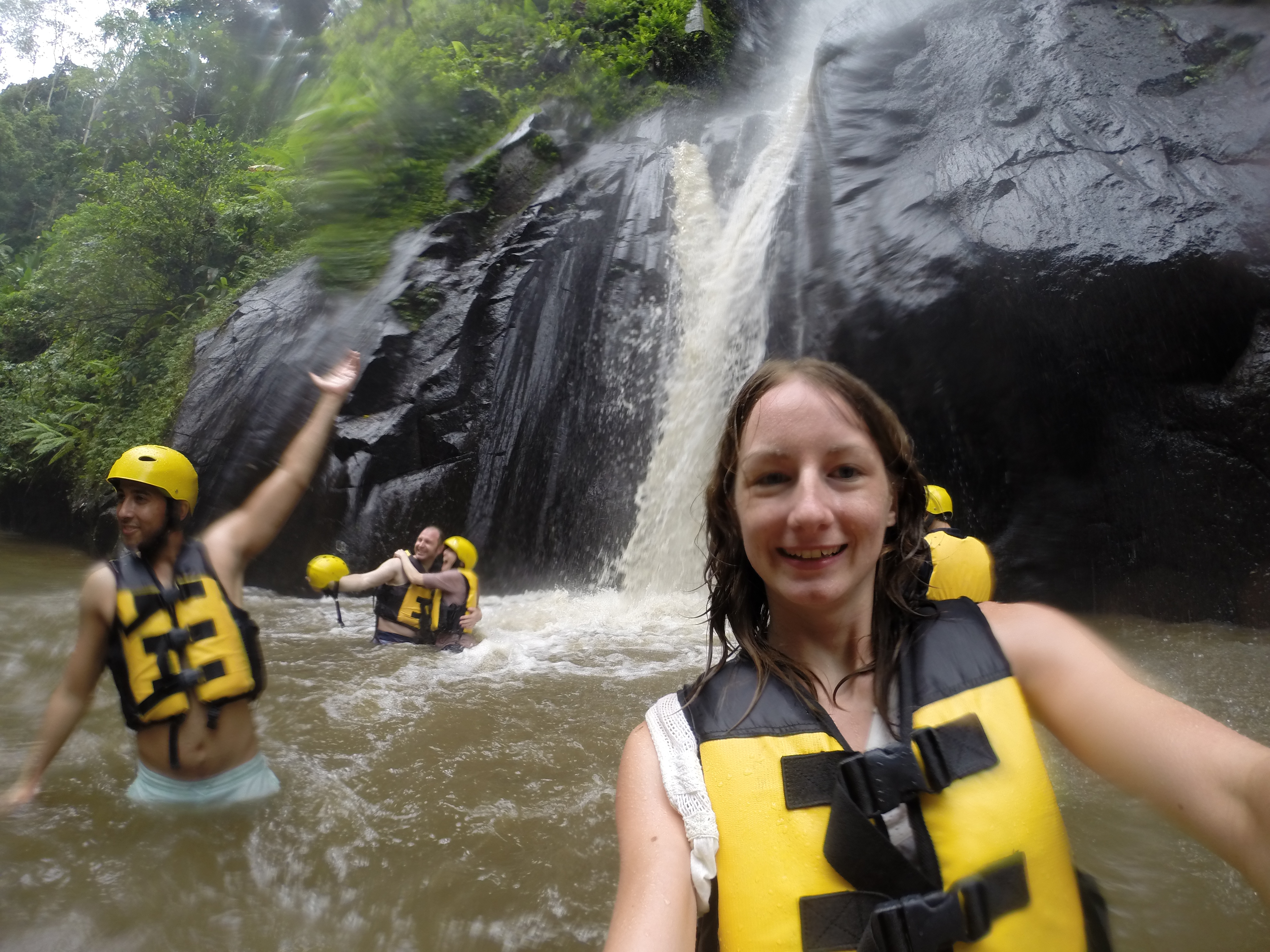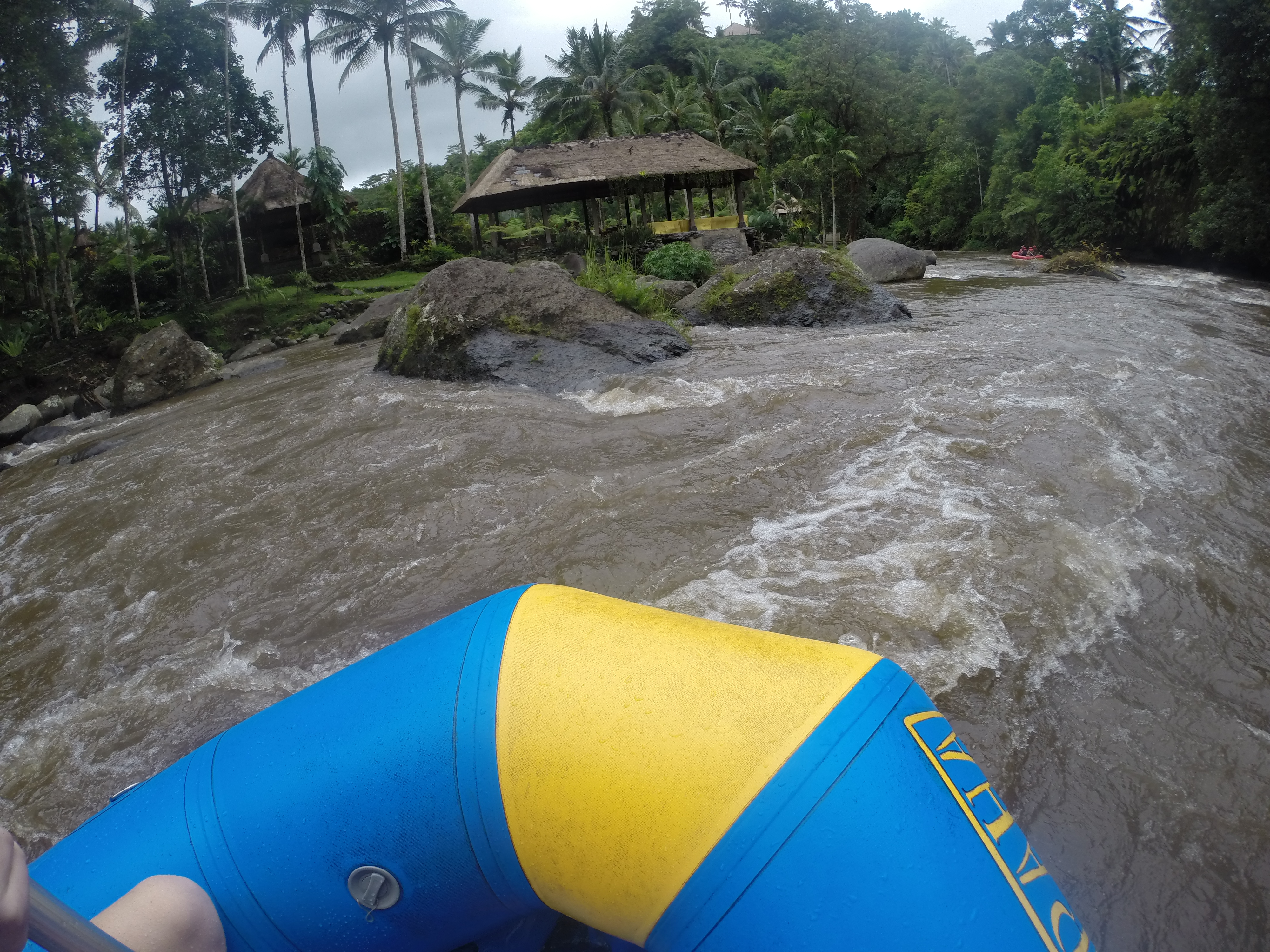 After our rafting trip we headed to Ubud. This was our first encounter with a market and the we quickly realized we have to bargain here. I quite enjoyed it and wasn't scared to go as low as half price of the original price. On one side I felt bad, because I obviously have more money than them. But on the other hand this is tradition here. They know it. I know it. And I was on a tight budget..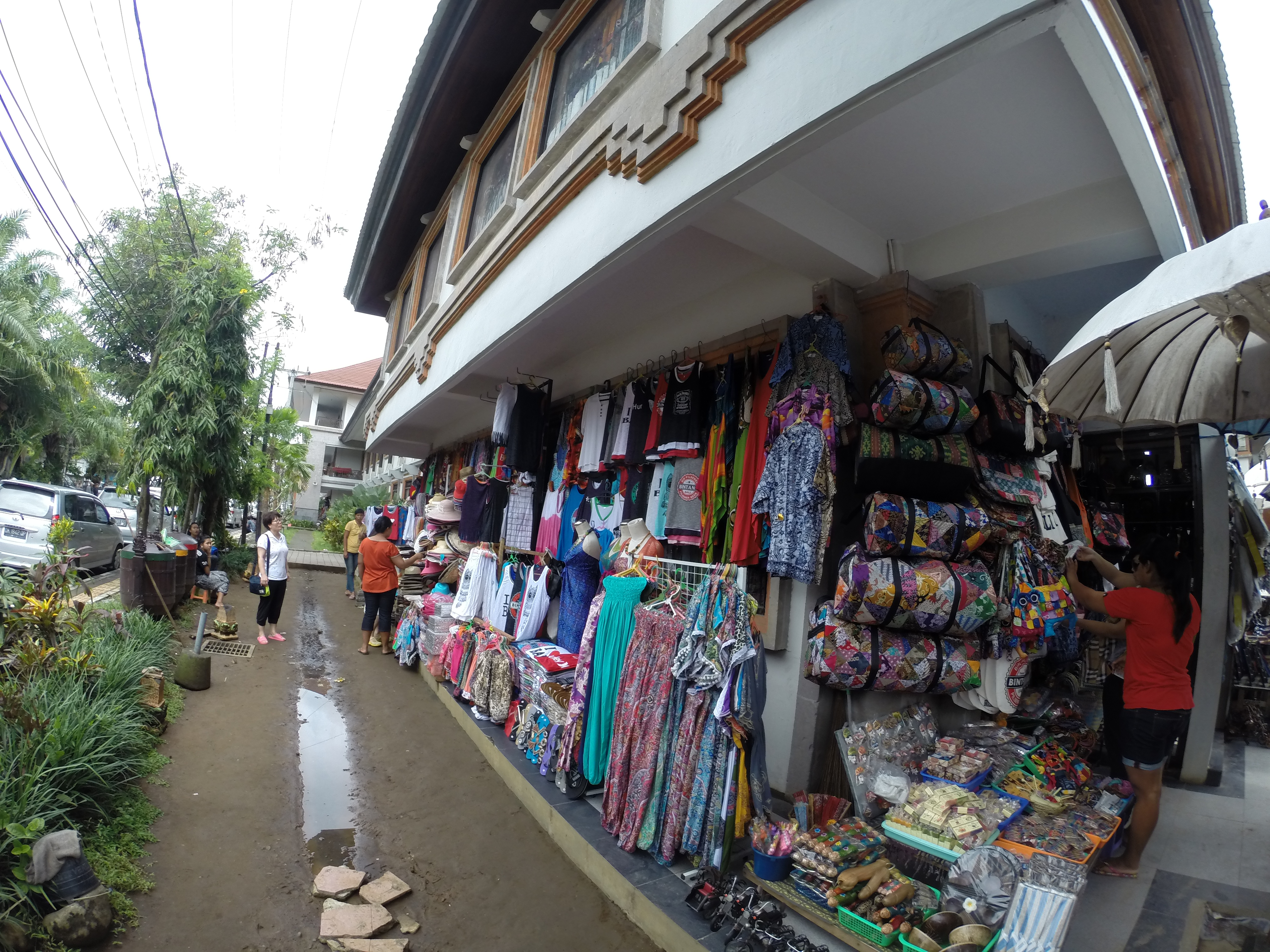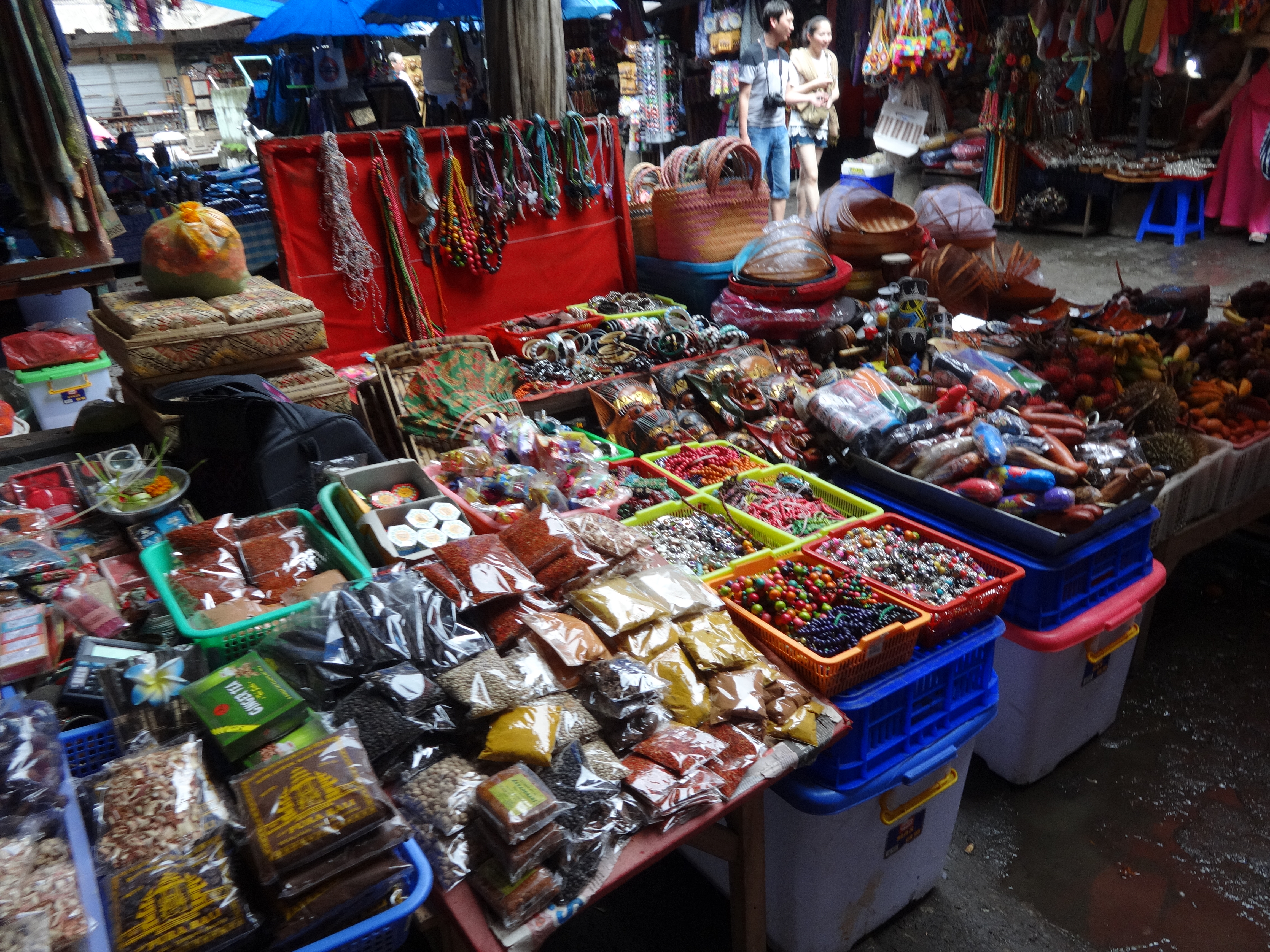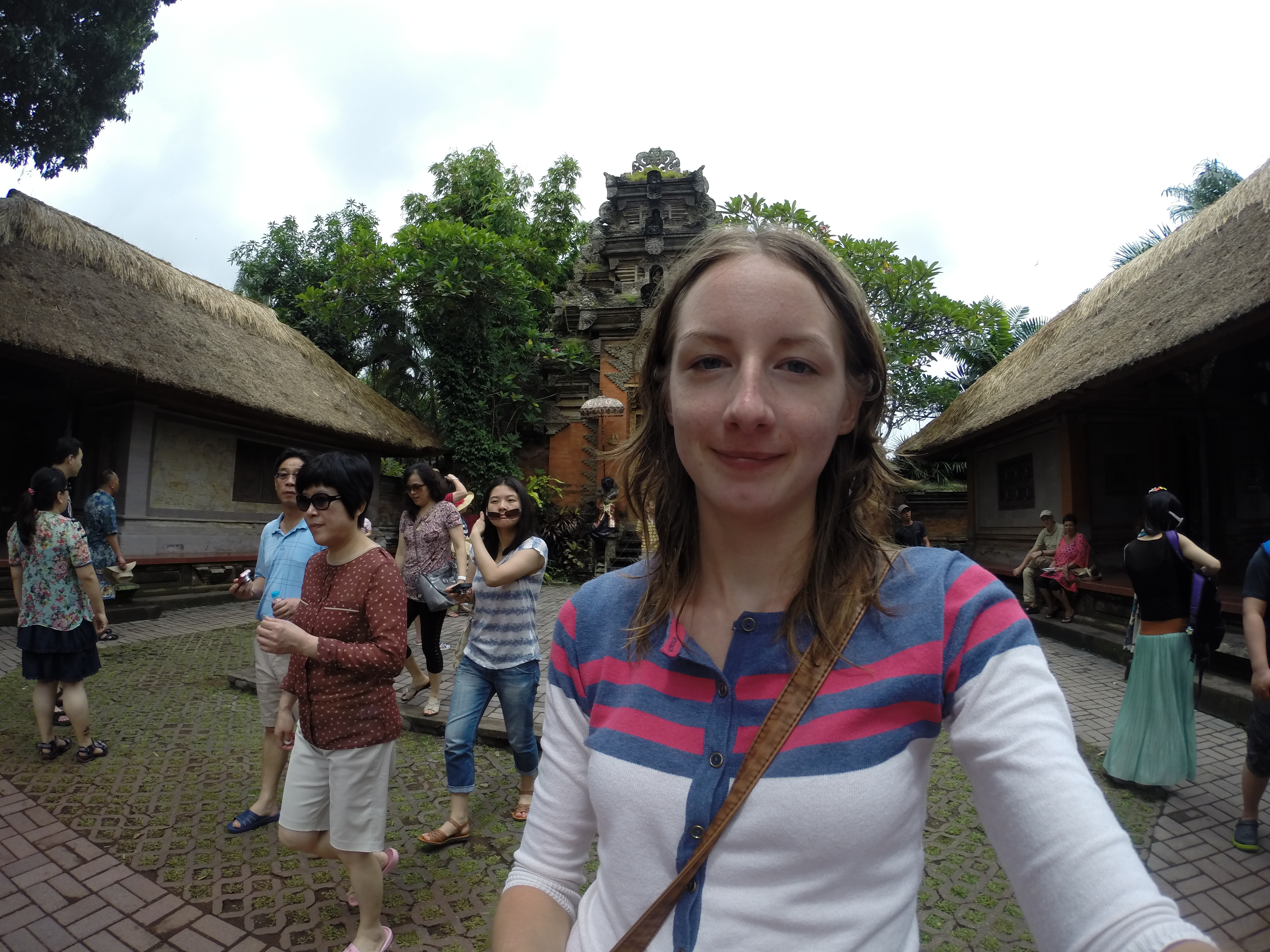 The Monkey Forest was an interesting place for someone who never really seen monkeys. For me they were funny and amusing. For people who live there and tourists who have seen them before they were just annoying. I mean you have o be careful with them. I've been a witness as one jumped on a poor sitting girl. She was in shock.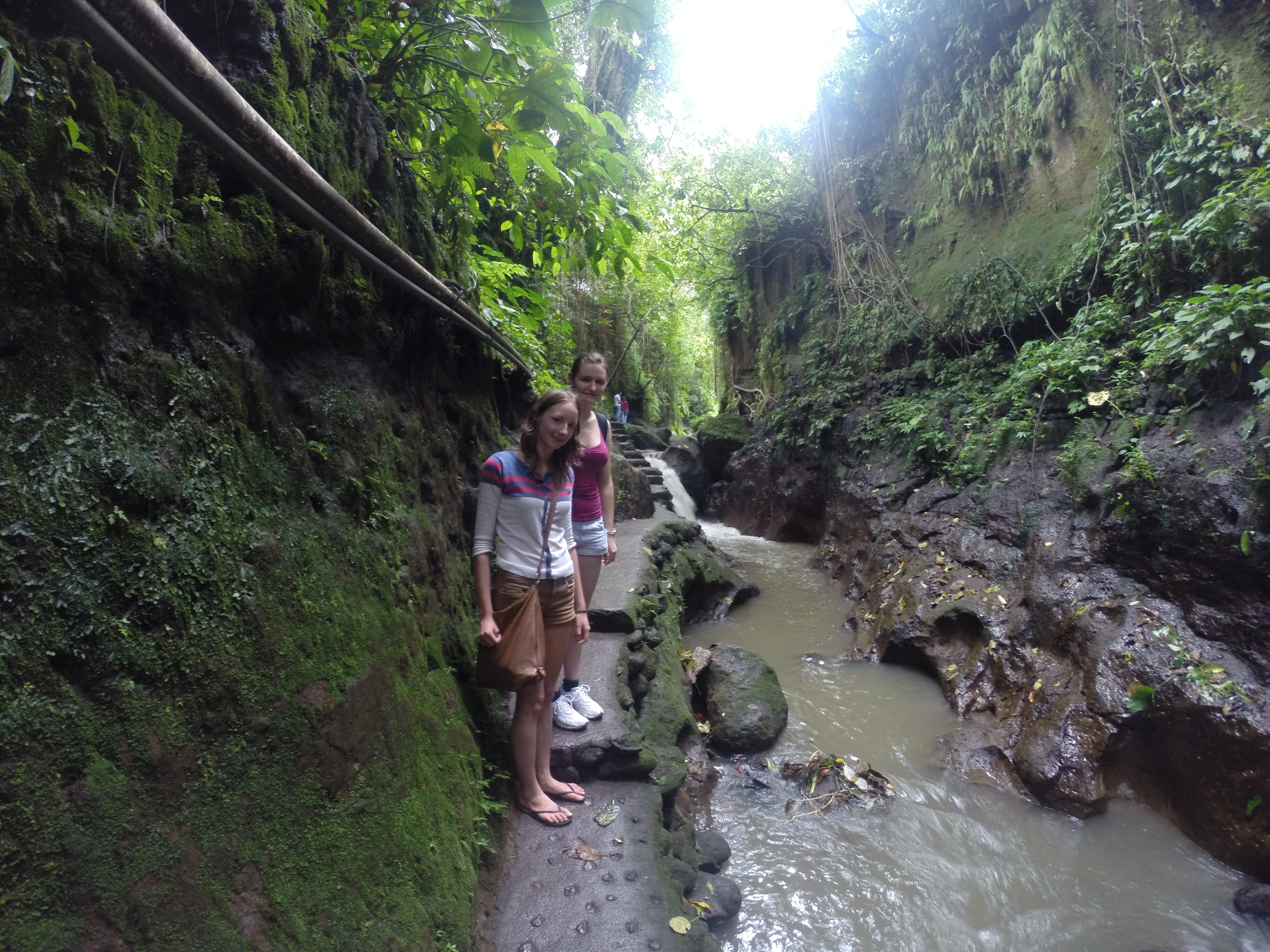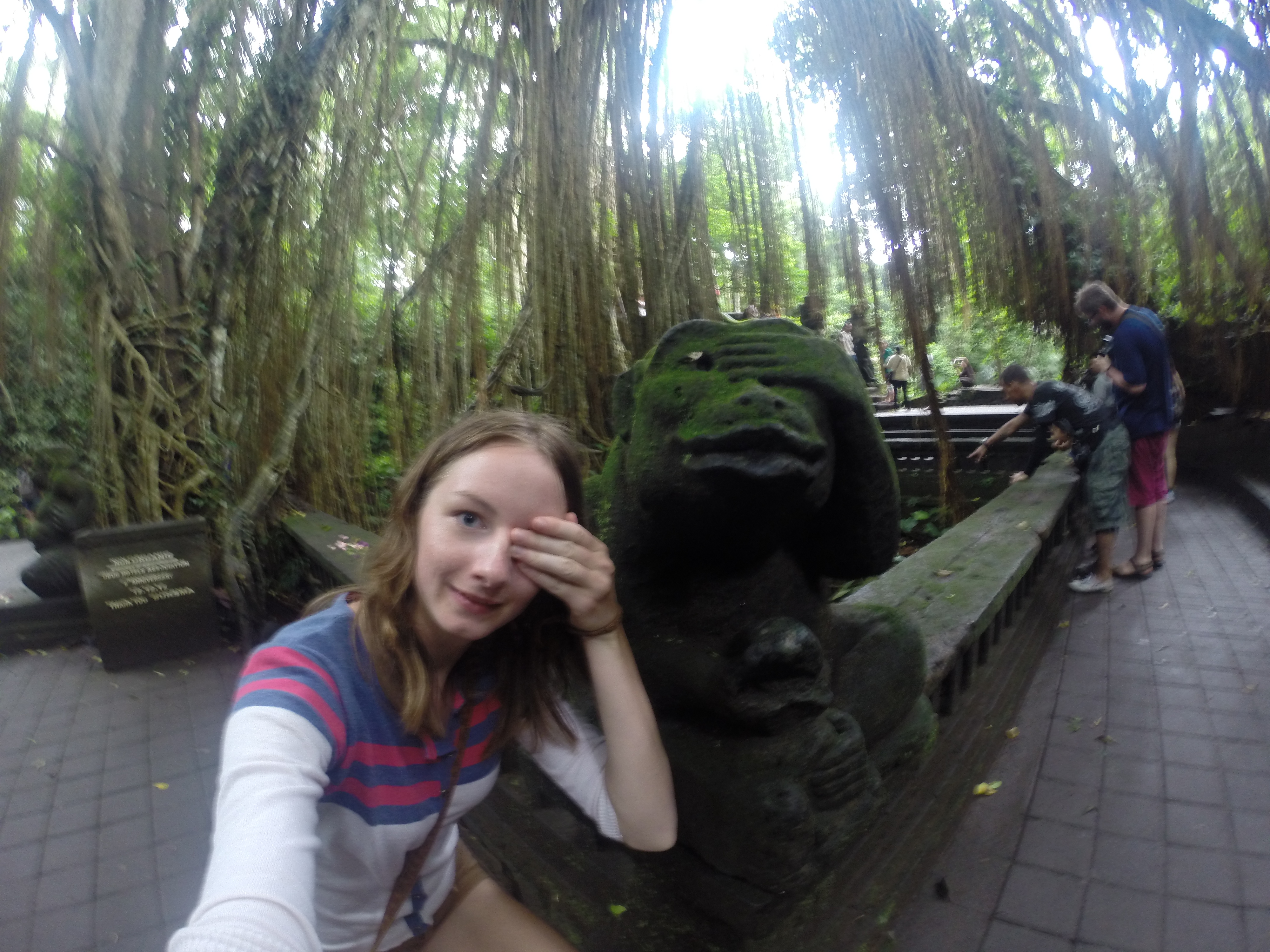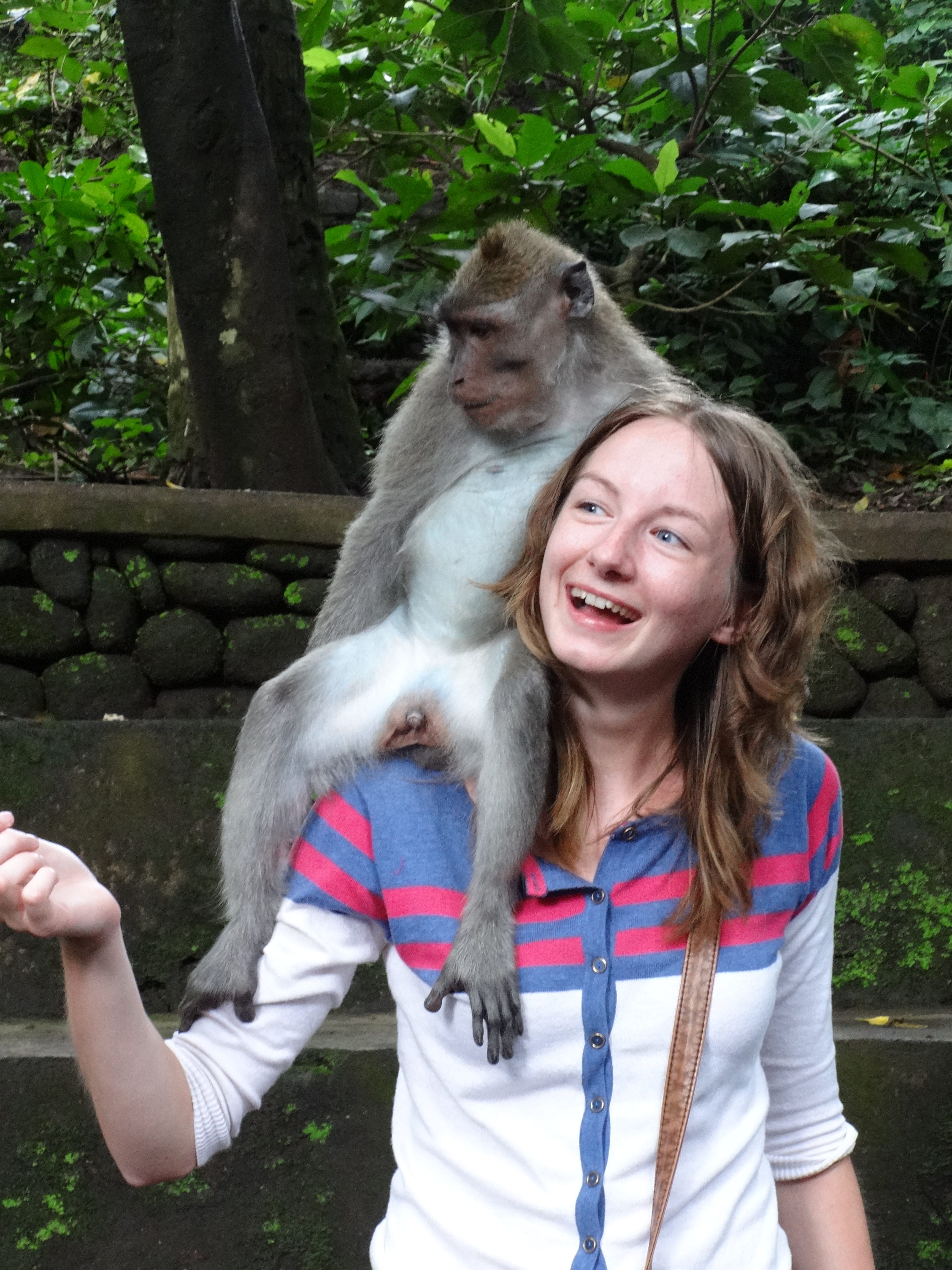 Our last stop was the Goa Gajah. Here it was a bit raining, but as I said we were taken care of. Our driver had umbrellas and he kindly carried them for us after the rain stopped.
Enikő
Hey, I'm Enikő! I'm currently an au pair and I want to share my experiences with you. I've travelled a lot in the past years. I'm gonna teach you how to settle in to a new country and get free accommodation anywhere in the world. Circle Enikő on Google+!