Camping and hiking in the Peak District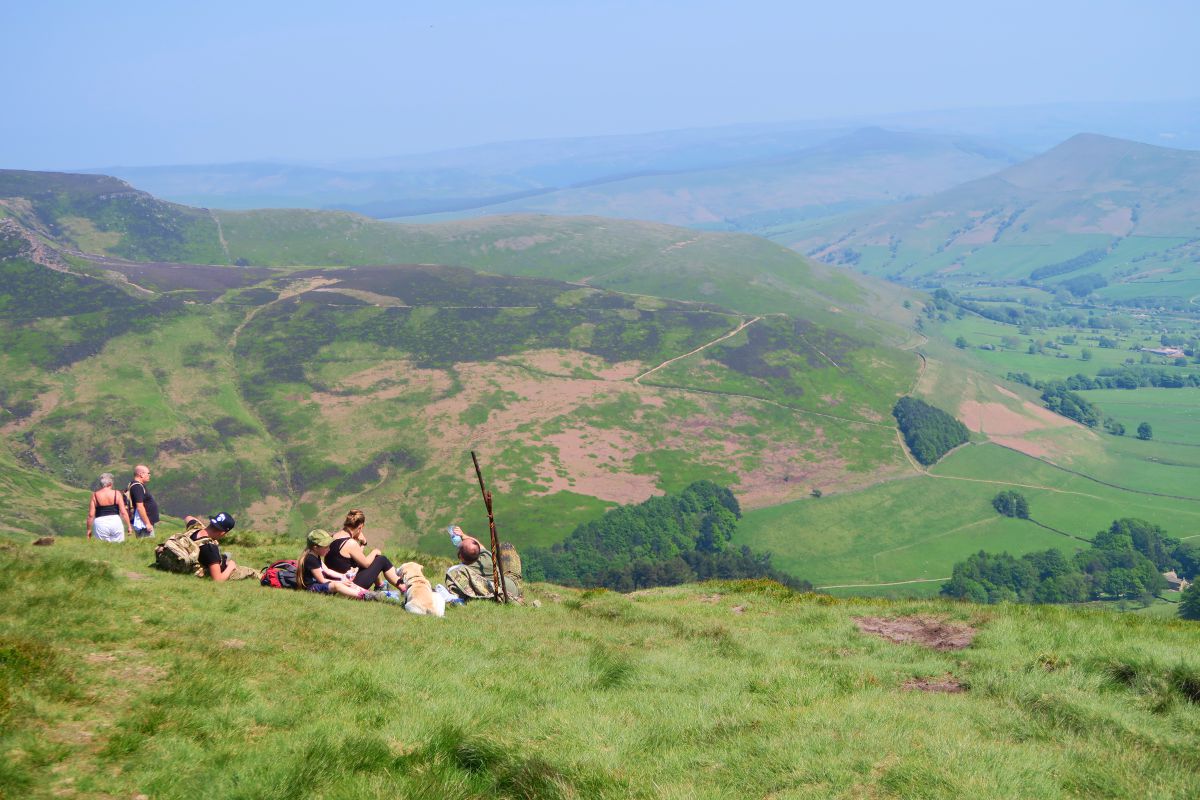 Are you fed up with the busy city life? Do you feel the need to relax a bit in a beautiful scenery with fresh air? Are you tired of the gym and want a different kind of exercise, like hiking? Do you want to fall asleep to the sound of stream water and sheep instead of drunk people yelling and loud cars? Then read on, as camping and hiking in the Peak District could be for you! We decided to stay at a campsite, as we love sleeping in a tent, and other types of accommodation tend to fill up quicker than campsites. Having said that, you should still book ahead if you are planning to spend the night camping, campsites can fill up as well. There are several routes in the Peak District National Park. You might be overwhelmed with all the choices, so let me show you some of the best hiking trails!
How to get to the Peak District: You can take a train from London St Pancras to Sheffield. Then change onto the northern train line heading to Manchester Piccadilly. This train goes through the Peak District and makes several stops. Hathersage, Bamford, Hope and Edale are all a good base, with campsites within only a few minutes walk from the station and lots of hiking trails in the area. The journey takes 2 hours and 45 minutes. I suggest getting a railcard if you don't have one, as it saves lots of money!
Hiking from Hope
We started all these walks from Laneside Caravan Park, where we stayed during our trip. You can also start these hiking routes from Hope train station/Bamford/Edale or Castleton.
Hike to Lose Hill
We did this hike in the afternoon after arriving at our campsite and pitching up the tent. It is a great half-day hike from Hope with fantastic scenery in nice weather. Unfortunately, we had a rather foggy day. It wasn't raining while we were hiking, but it did earlier that day and there were still dramatic grey clouds on the sky. There are signposts mostly along the way, so you shouldn't get lost. We enjoyed the lovely views along the way, however, we couldn't see anything on the top from the fog. It was still a nice walk. I would love to return in clear weather as you can see Mam Tor, Win Hill, Edale, Hope, Kinder Scout. This hike is about 7 km, which should take around 2 hours.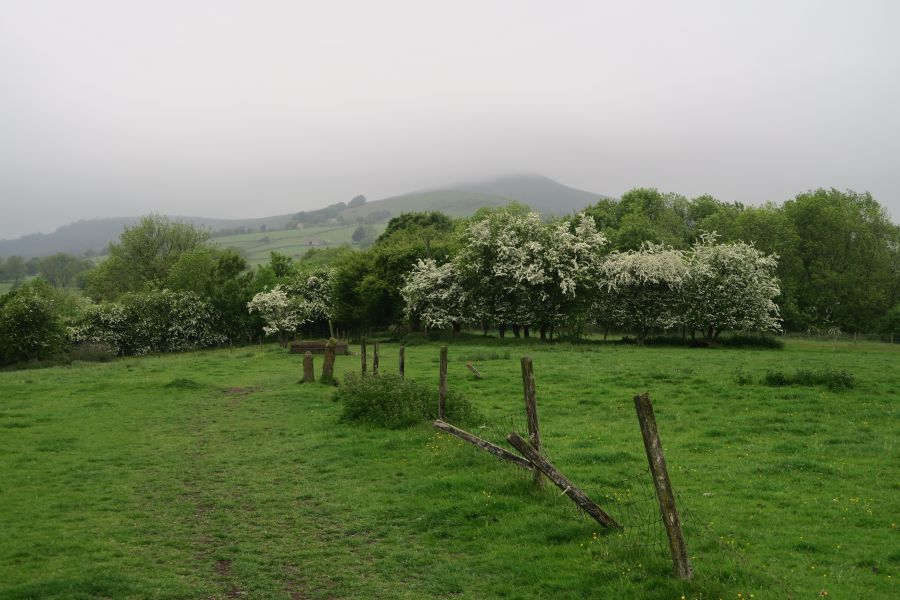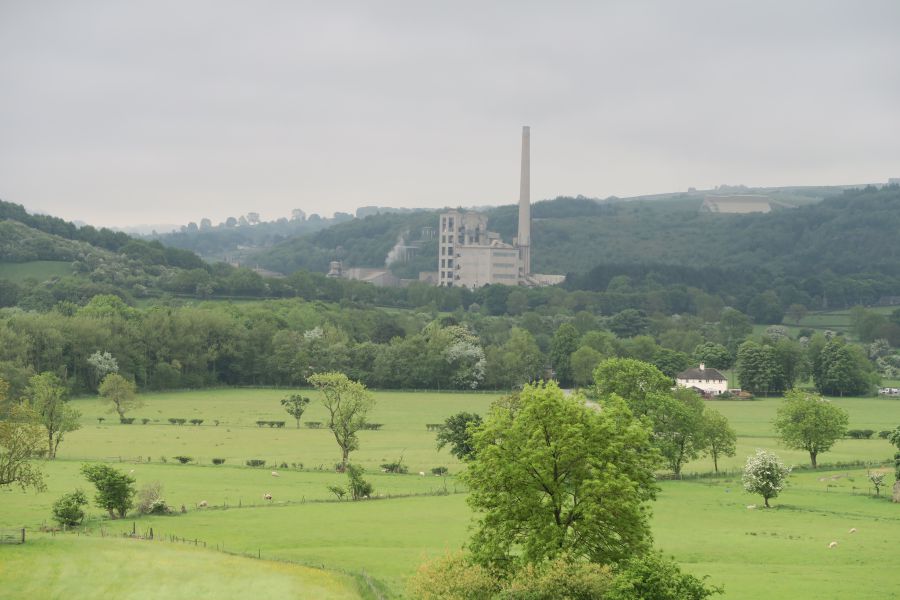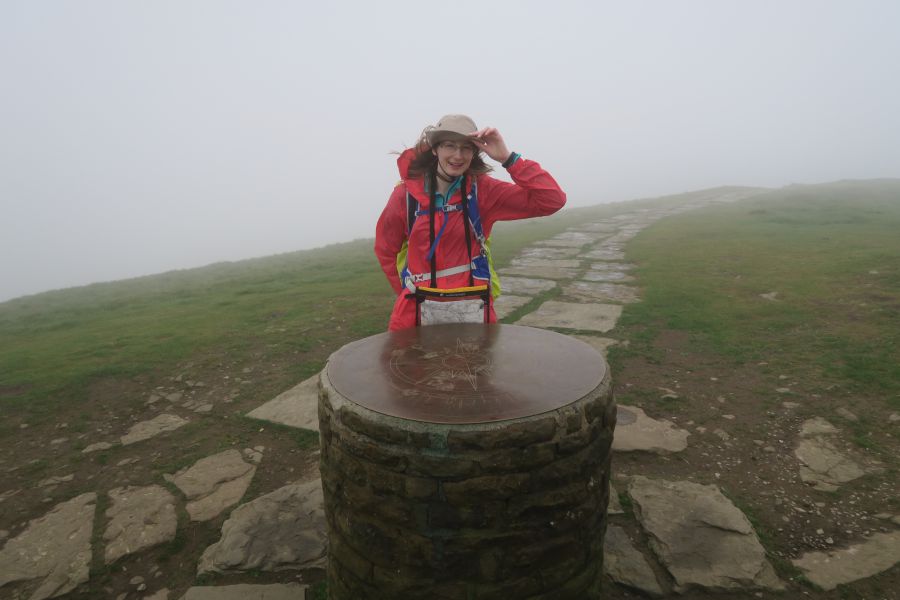 Hike to Win Hill and the Ladybower Reservoir

We had lovely weather hiking up Win Hill. There were a few steep sections, but we took it easy and made a few photo stops. We were surrounded by gorgeous views and cute sheep. We could see Lose Hill, which we climbed the previous day. The Cement Works is also visible from the distance, which isn't exactly a pretty sight, but there is plenty of beauty around otherwise. We got to the summit around 11 am. There was strong wind up there, so take an extra layer to keep you warm! From Win Hill you can see Edale, Lose Hill, Castleton Ridge, Kinder Scout, and the Ladybower Reservoir. We spent some time here taking pictures and enjoying the panorama, then headed down toward to Reservoir. We decided to take a longer route down through the forest, as we thought it will be quite a nice walk that way. We were right! We stopped for a little picnic when we got to the Reservoir. We just sat on a few rocks by the water, but later discovered there are quite a few benches along the path as well. This trail next to the Reservoir is a nice, flat walk, which can be done with a buggy or even with a wheelchair. We walked to the Overflow and Dam wall and crossed the Ladybower Dam with the intention to climb up to Bamford Edge. After a quick toilet break at Heatherdene parking lot, we had a decision to make. We could see Bamford Edge and really wanted to do the hike, however, we were already quite exhausted and it was getting late. We came to the decision to hike back our campsite in Hope and come back tomorrow. It was the right choice as hiking back to Hope also had some steep bits. We were happy when we got to our tent and could finally rest. It was a 17 km round trip hike, which took us 7 hours in a comfortable pace.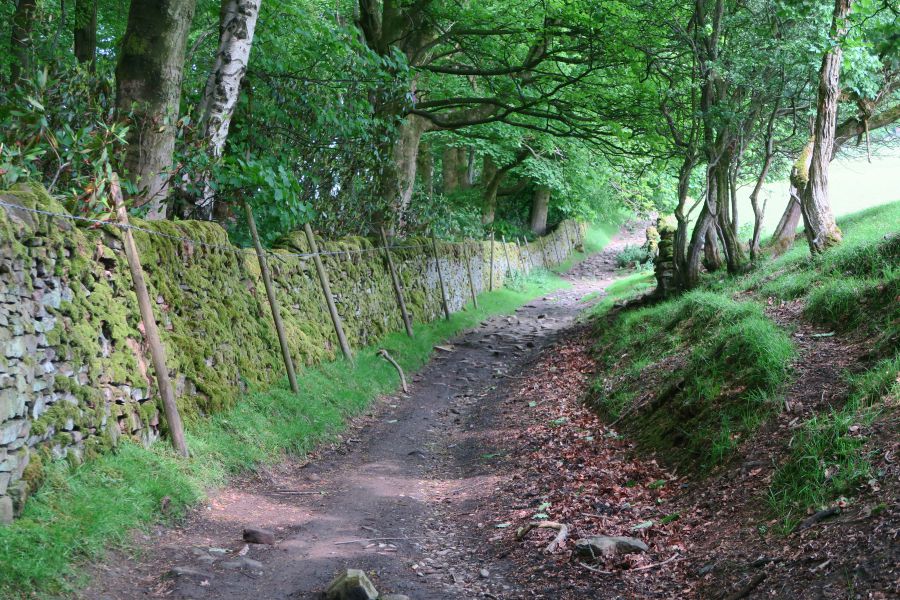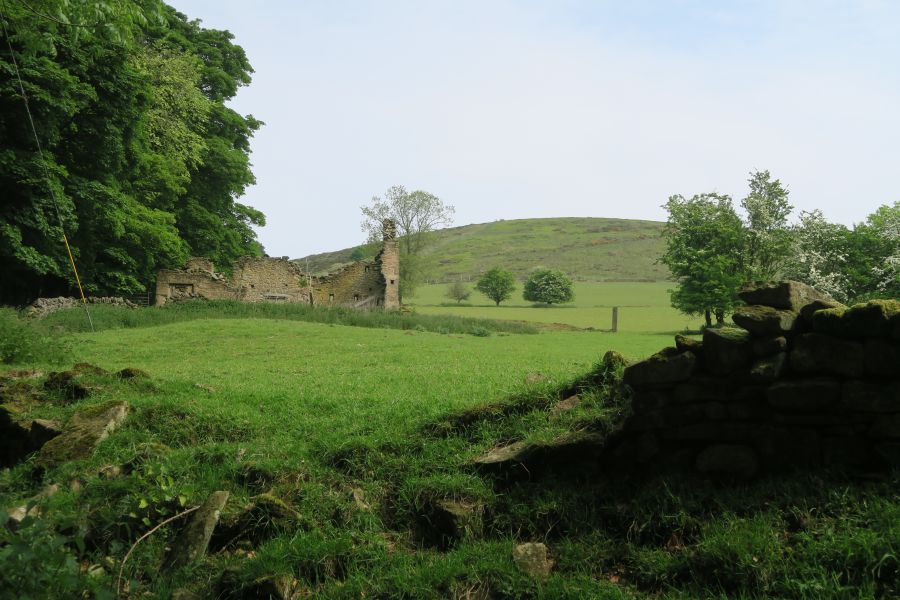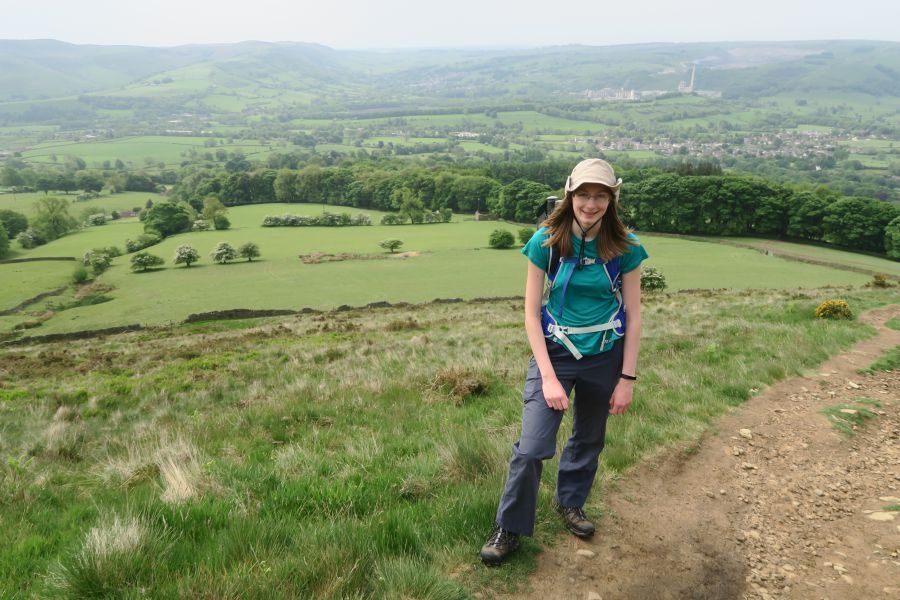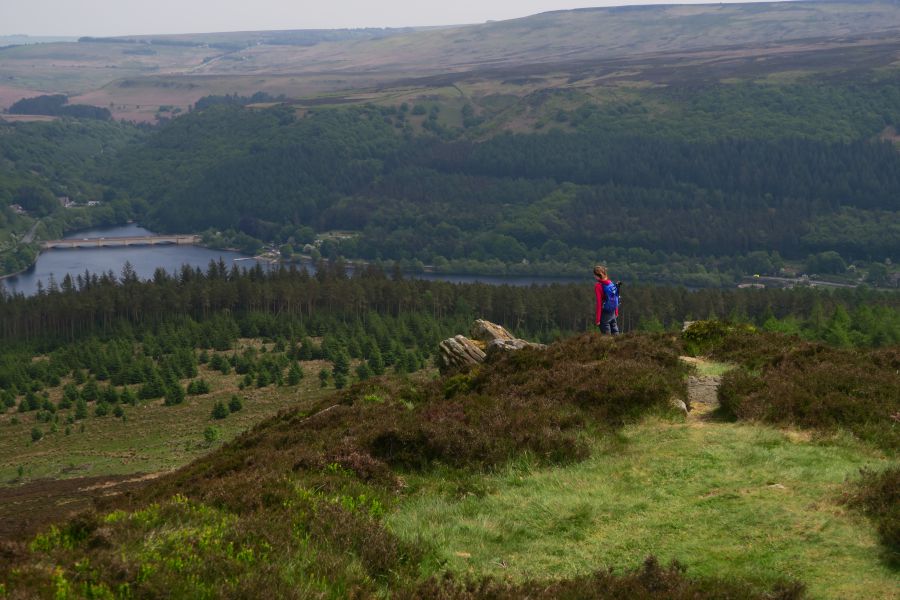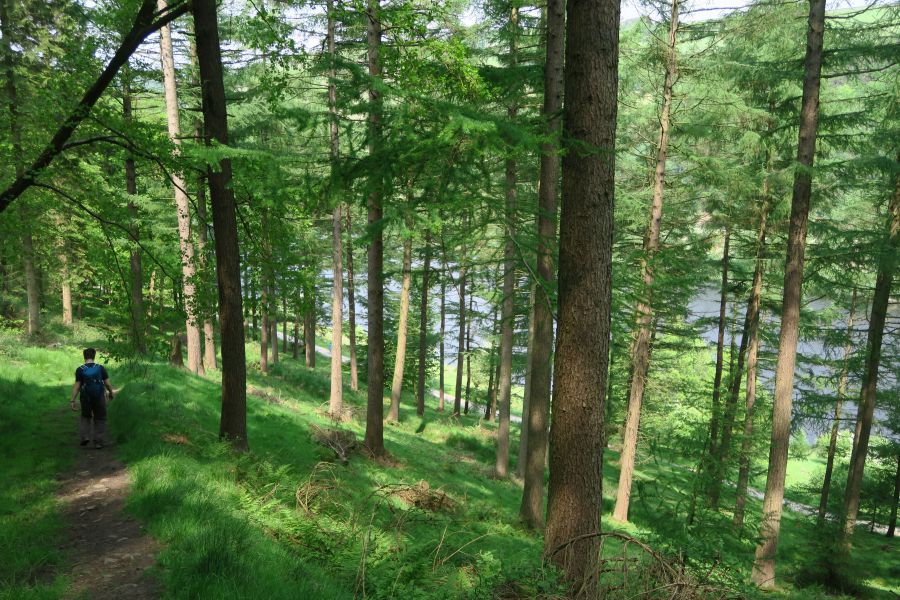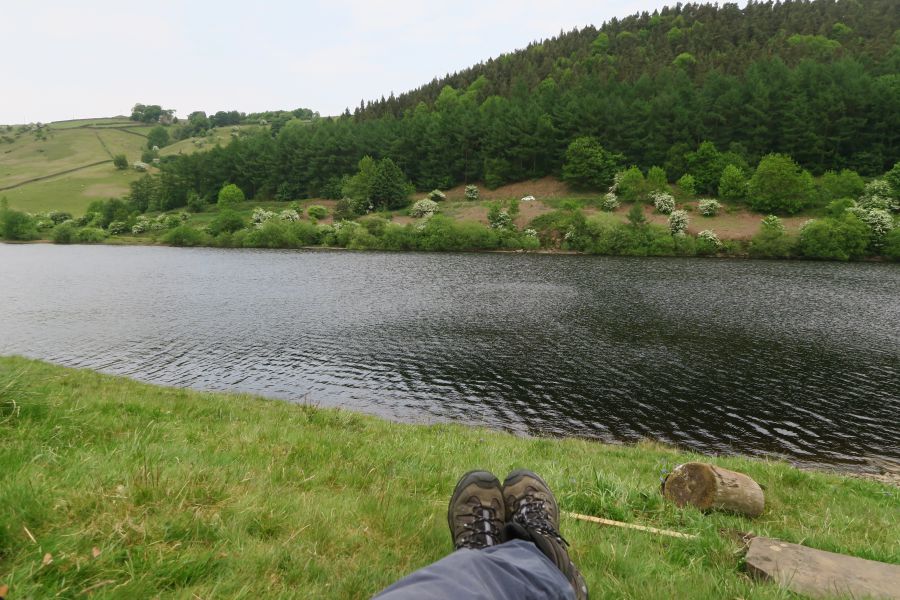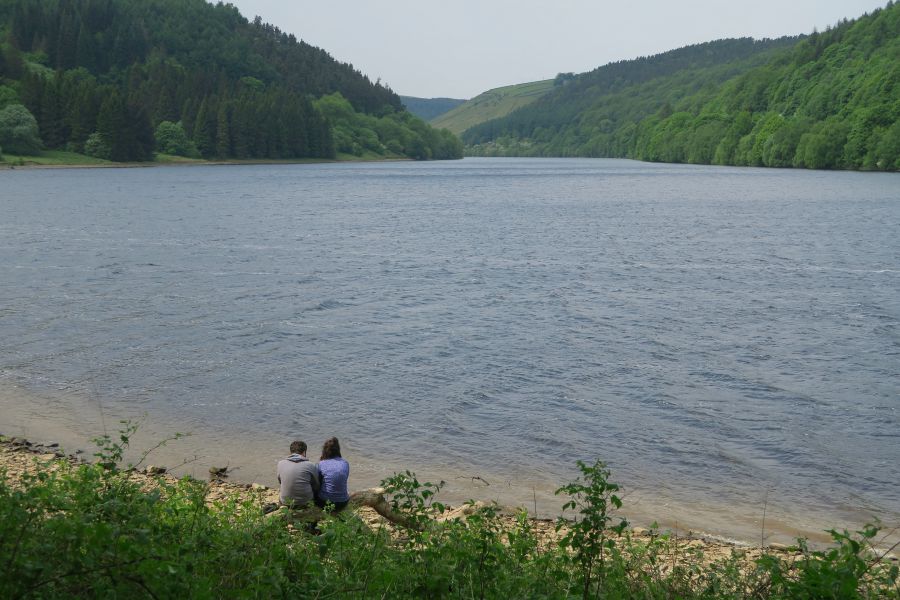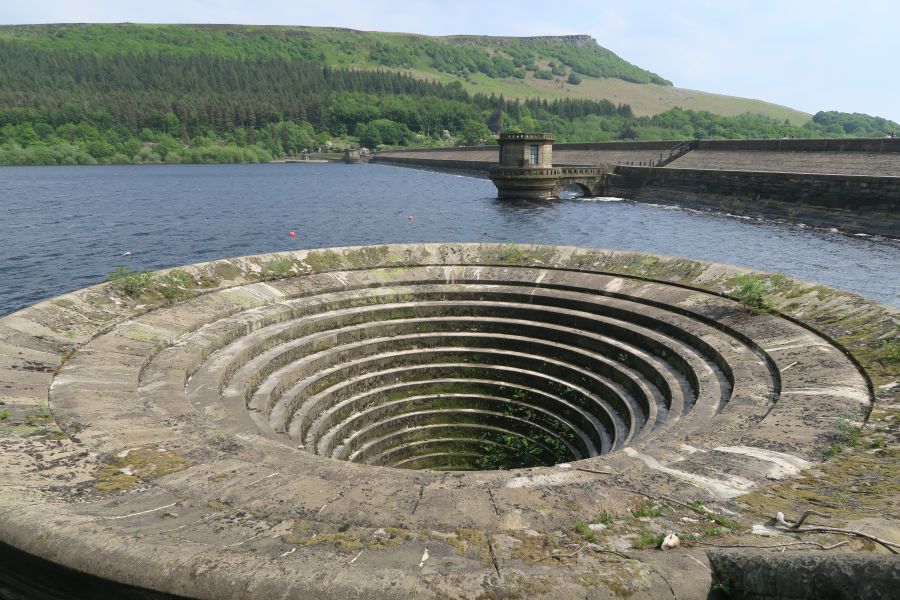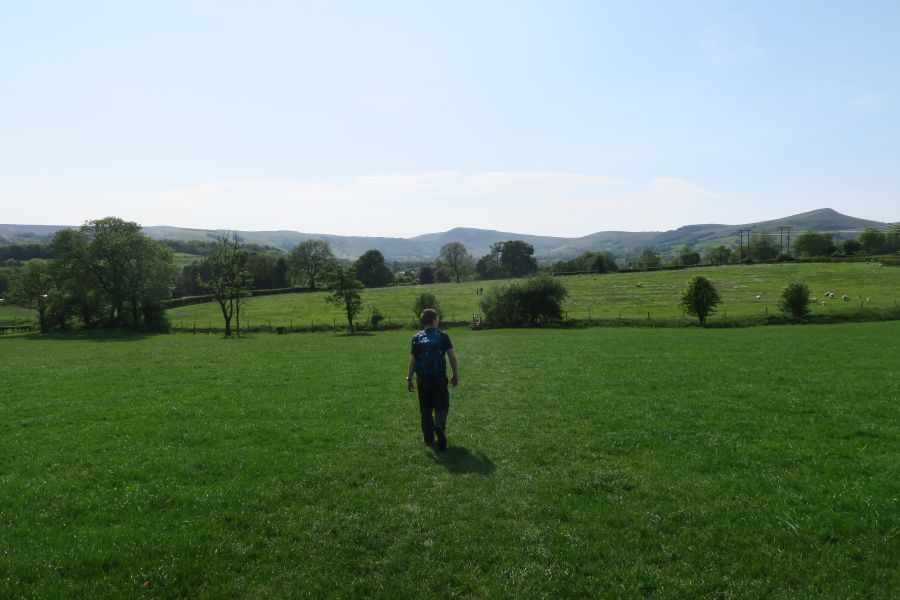 Hike to Bamford Edge
I was really excited about this hike, because of the epic pictures I saw of Bamford Edge on Instagram. Hiking to Bamford from Hope wasn't too strenuous. There was only one small hill we had to climb, which offered us some great views of Win Hill, where we hiked the day before. However, when we got to Bamford, we had a very steep road to climb called "The Clough". It probably used to be accessible by cars, however, the road is now closed for vehicles as it is not in a very good state. It is perfectly fine though to hike there and we even found a little bench by the side, which was perfect for a snack stop. After this steep incline, we finally reached New Road. Some people start there hike here, leaving their car at the side of the road. This obviously makes a way easier hike for them. (A better option if you are by car is to leave your car at Heatherdene parking lot and hike from there) From New Road you will have to walk up a hill again, however, this won't be as long as "The Clough" before. Once you are at the top you will be walking mostly on flat terrain along the edge. It is quite windy on the top, so pack an extra layer! There will be lots of photo opportunities. You will soon reach Bamford Edge, which is very popular among climbers. It is quite fun to watch them. We were here during a bank holiday weekend and there were lots of climbers, but not so many hikers interestingly. We sat here for a while to enjoy our packed lunch and the gorgeous views. You will be able to see the Ladybower Reservoir, Win Hill and the Upper Derwent Valley.  Later we continued our way down towards the Reservoir. The trail goes through Priddock Wood, which looks like something out of a fairy tale with its moss covered rocks and trees. Depending on your destination you can make your way to Heatherdene parking lot or to the Derwent Dam. We still had to make our way back to our campsite in Hope. Today we took a slightly different route back than the day before, which wasn't as steep. This 7,5-hour hike ended up being 18 km. Exhausting, but fun day!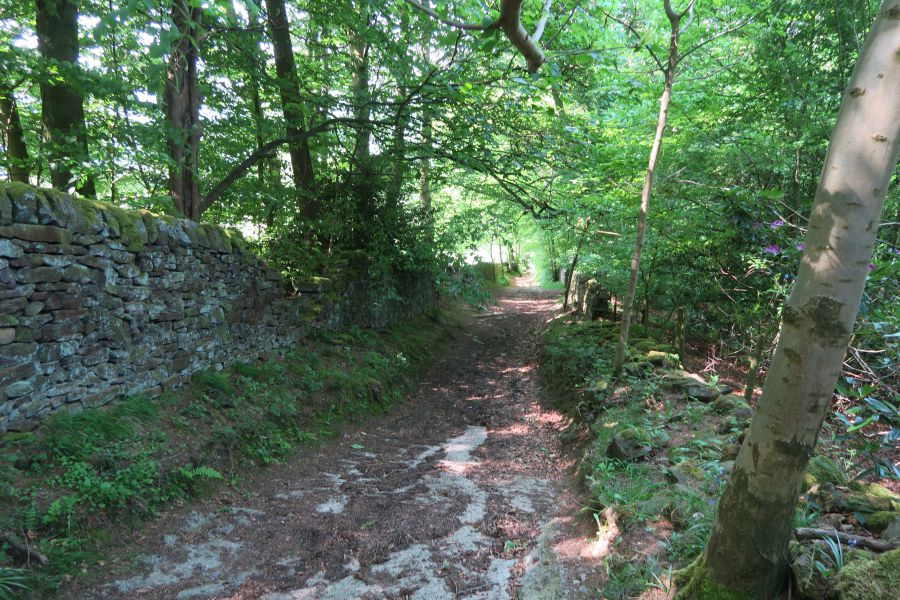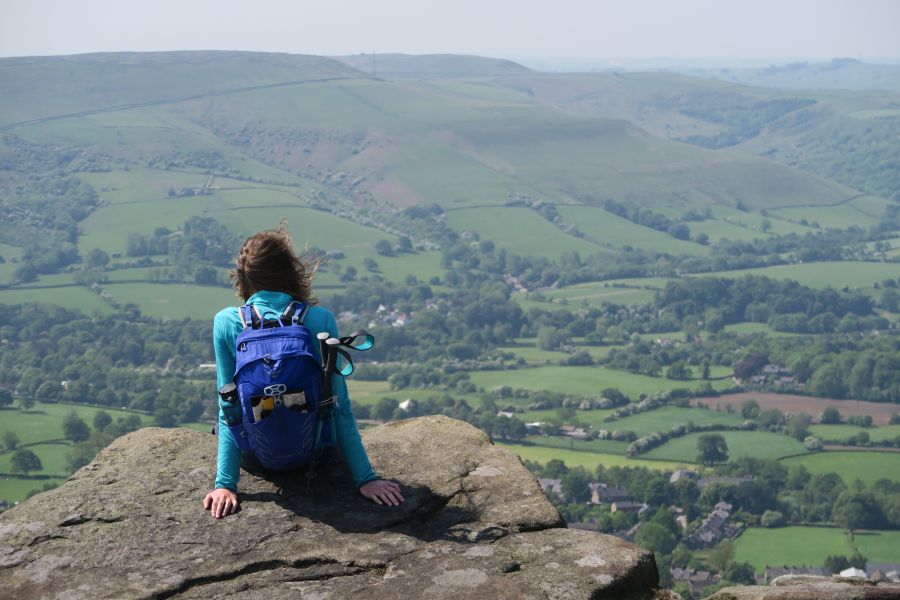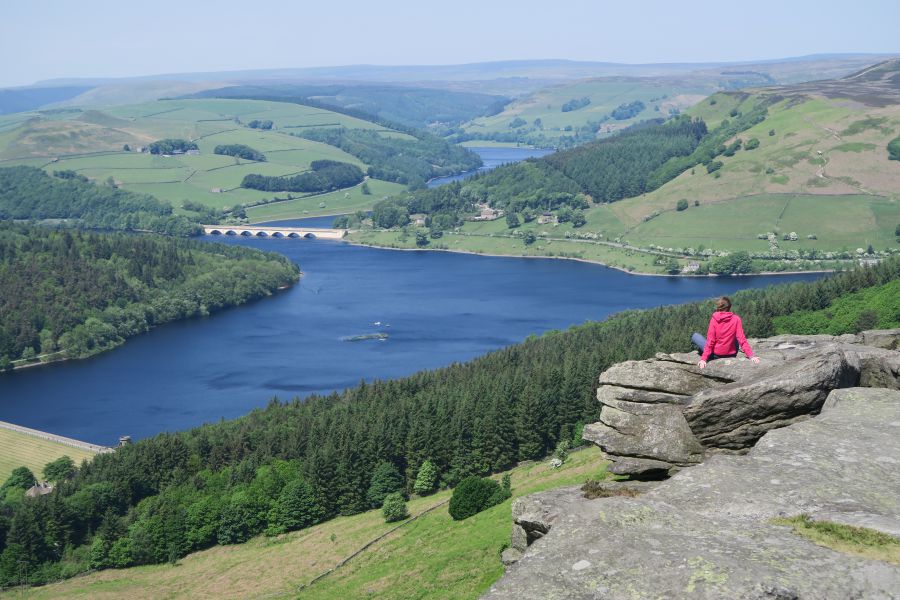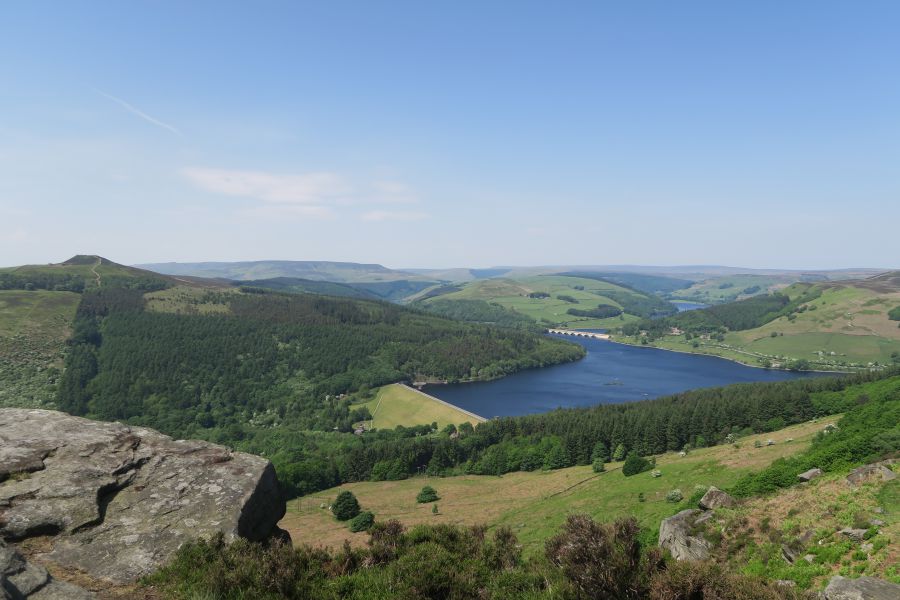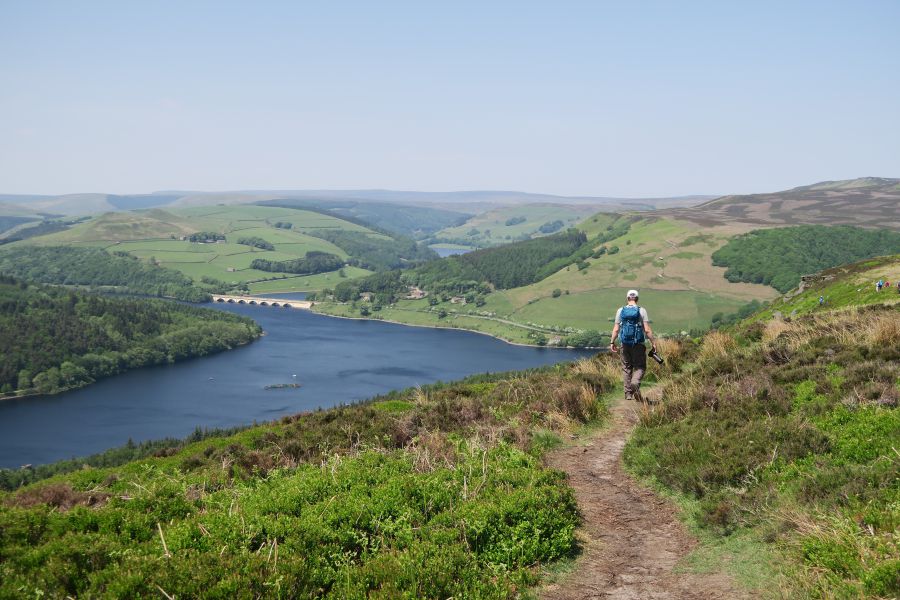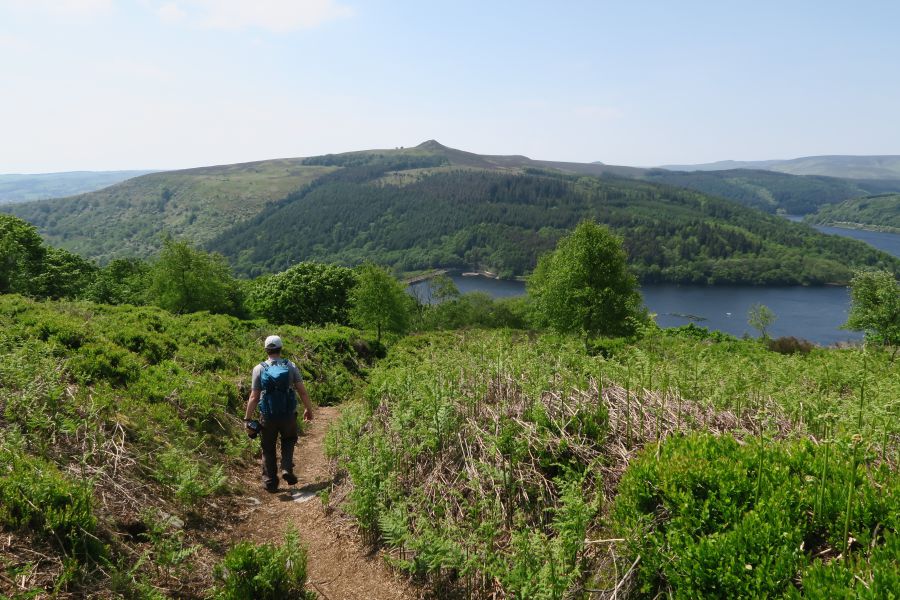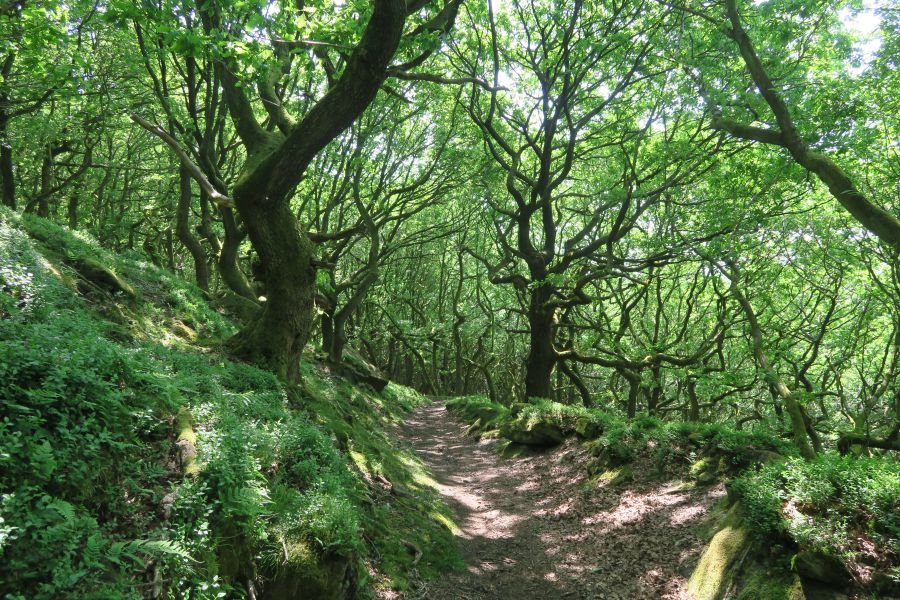 Hiking from Edale
We started all these walks from Fieldhead Campsite, where we stayed during our trip. You can also start these hiking routes from Edale train station, Hope, Bamford or Castleton.

Hike to Mam Tor
We hiked to Mam Tor after arriving at our campsite in Edale and pitching up the tent. It is a great walk for an afternoon. We were very lucky with the weather as the sun was out the whole day. The hike was quite easy with nice views and not busy at all. However when we got to the top we realized you can make your way up by car as well, this made the top very busy with people. We sat down for a few minutes and enjoyed the view, then made our way back to the campsite for dinner. This hike is about 7 km.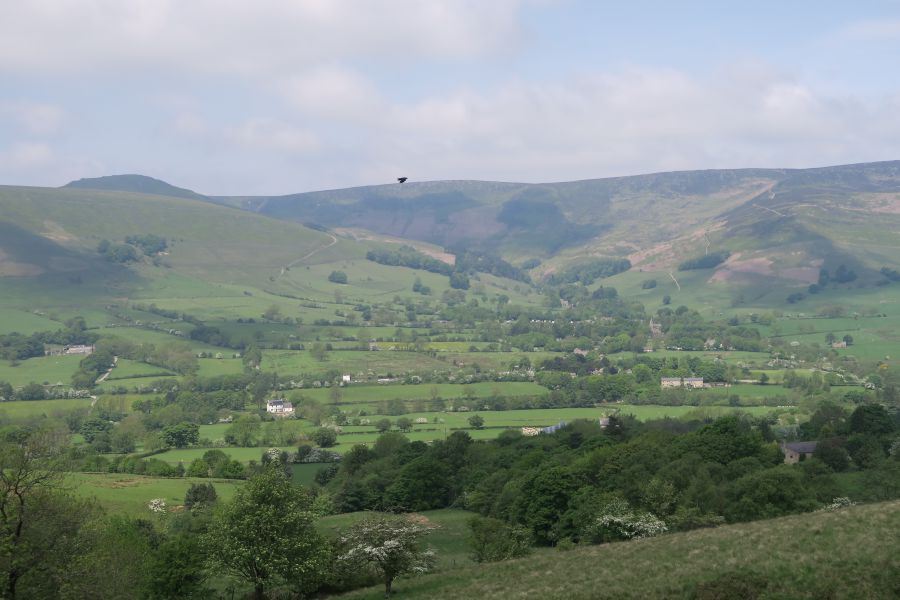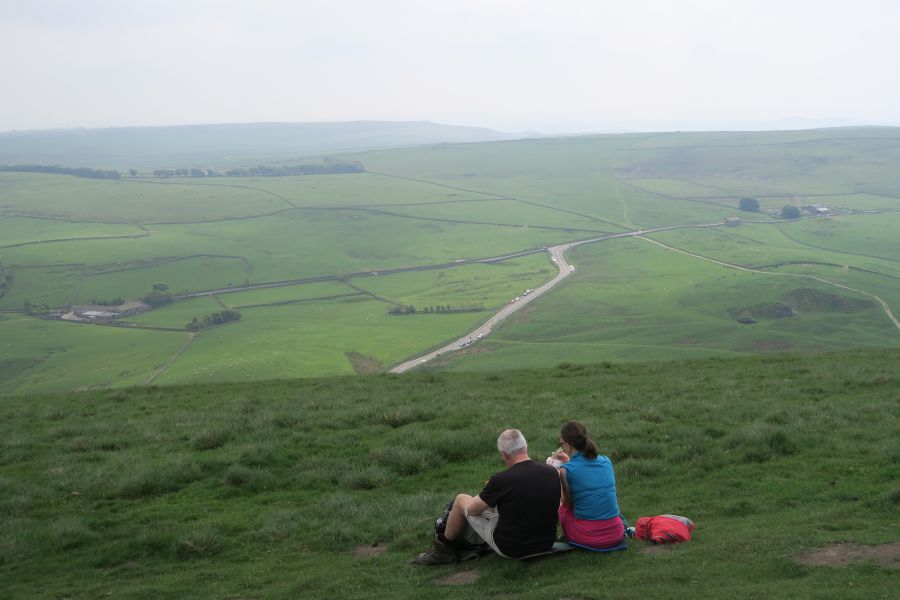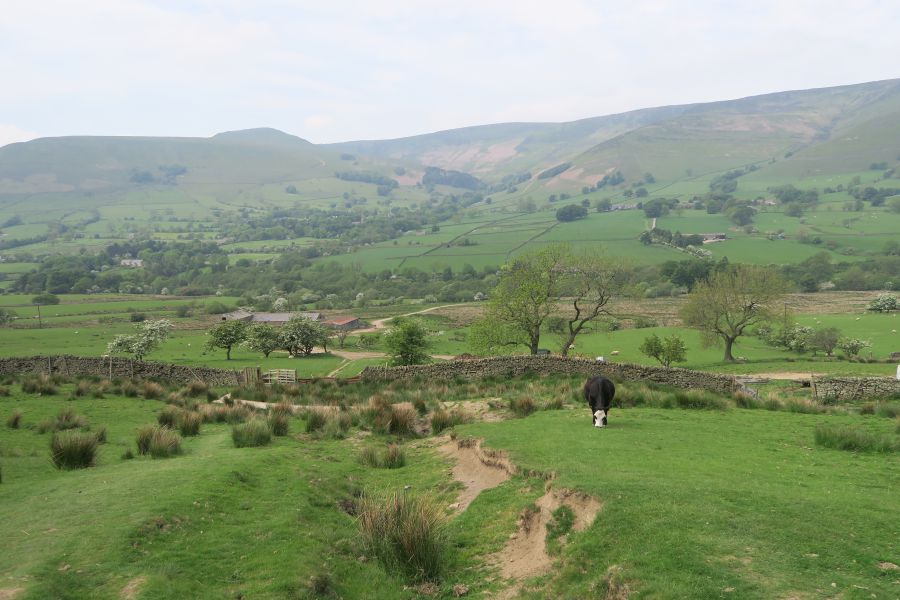 Hike to Jacobs Ladder
This is a lovely hike on the Pennine Way. We walked through a few farms before we reached Jacob's Ladder. There is a little stream at the bottom of it, where a few children were having a swim. Seemed like a good idea in the hot weather. It was a bit challenging to make our way up, but it was well worth the effort for the stunning views. Good hiking boots are definitely needed! After Jacobs Ladder we faced a decision. Hike up to Kinder Scout or choose a shorter hike back to the campsite. We chose the shorter hike, which also had some nice scenery. We hiked past Noe Stool, Wool Packs and Crowden Tower. We had a little break on top of the mountain where we had stunning views of Edale. After we realized we can't stay there forever, as we had work the next day, we said goodbye to this beautiful place and walk down to Edale, collected our things from the storage and caught a train back to London. This hike was about 9 km.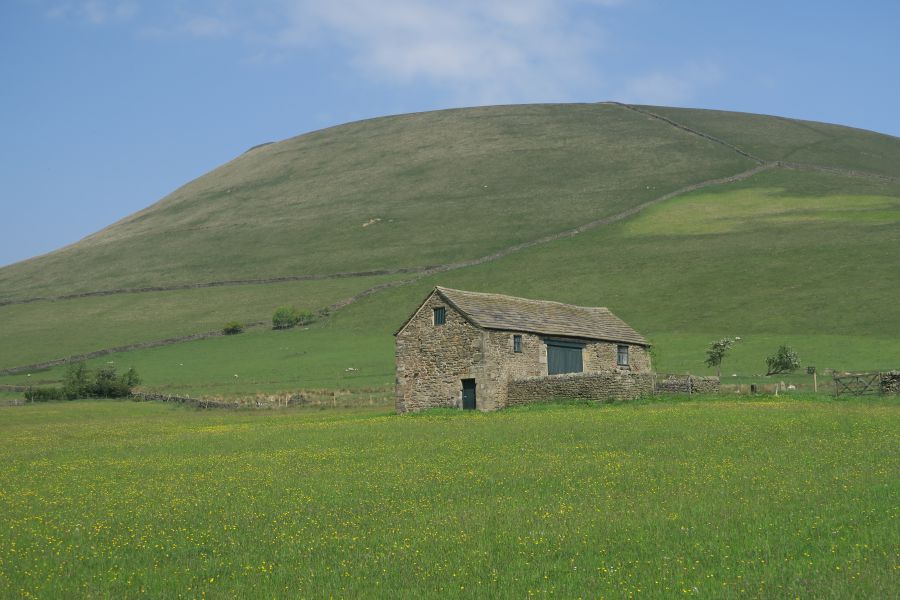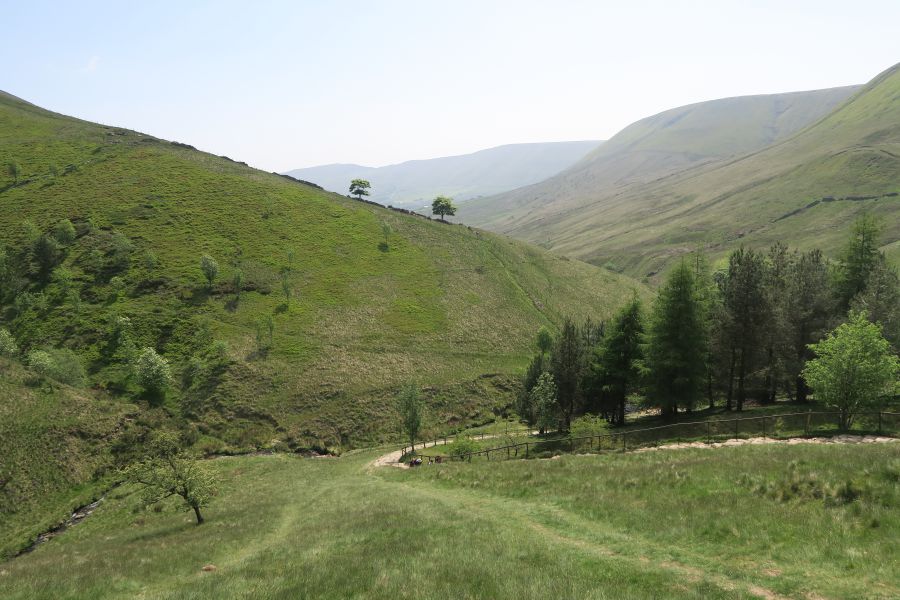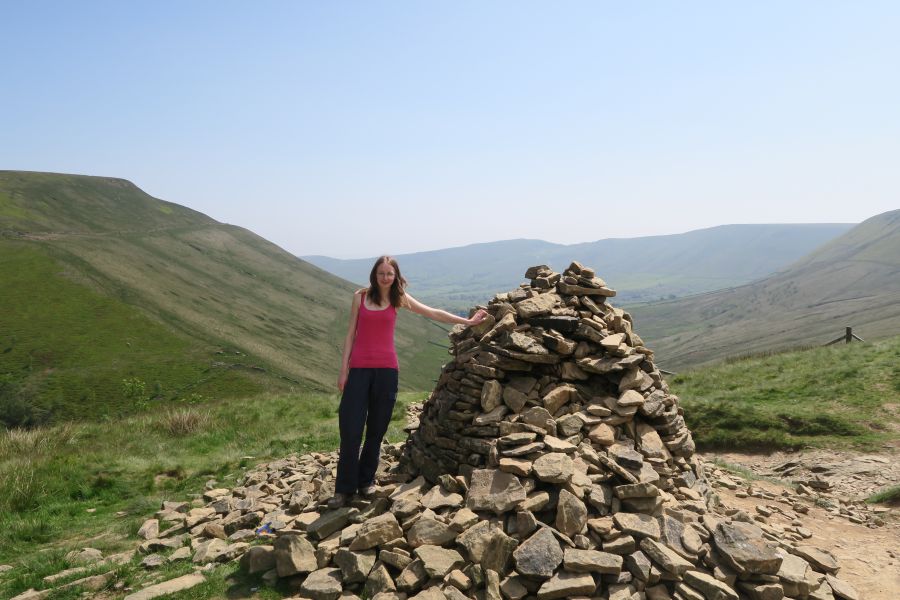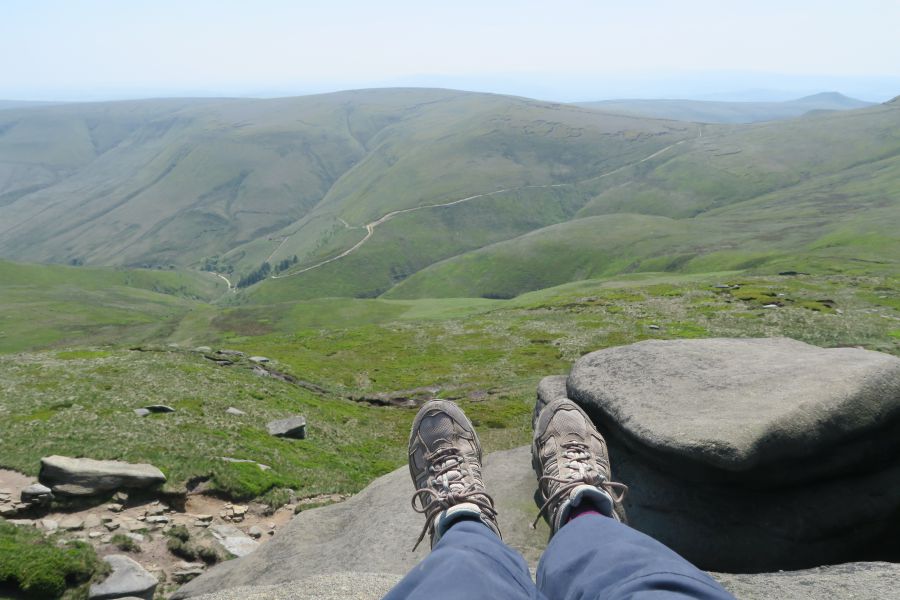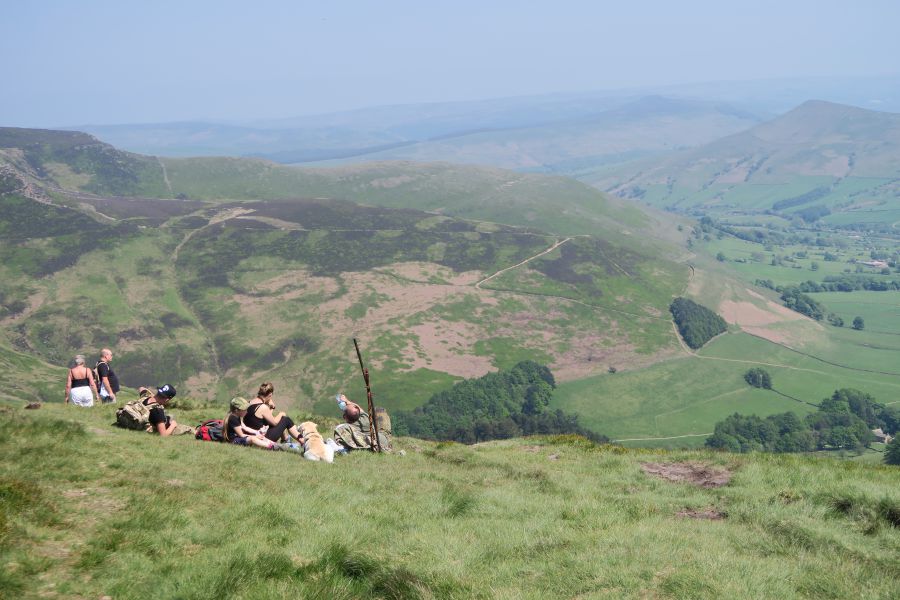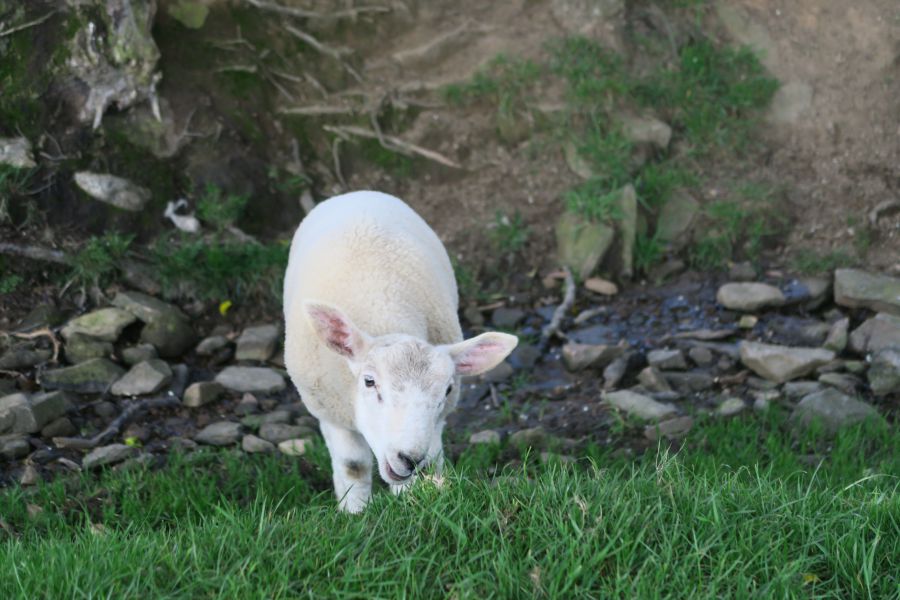 Camping in the Peak District
Camping in Hope
Laneside Caravan Park
This site is mostly for caravans and campervans, but there are also tent pitches available.
Wifi: Yes
Facilities: The showers and toilets were clean and big enough. There were also lots of washing up facilities. Washing machines, dryers, ironing boards and hair dryers are available for a small fee.
Shops/Restaurants: There is a small shop on the site, but for more variety, I suggest walking to Hope Centre, which is only a 5-minute walk, where there are cafes, pubs and shops.
Public Transport: Hope train station and the bus stop is only a 5-minute walk, so very convenient for backpackers, like us.
Price: Please refer to the website, as it depends on many factors! We paid £46.50 for 3 nights, for a small tent pitch, without a car.
Why I loved this site: So many reasons….Tent pitch right next to a stream, which provided a lovely setting. It came with a picnic bench and table, which was very convenient for us backpackers, who don't have any fancy camping tables or chair otherwise… 🙂 The campsite has ping-pong tables, which I love and there is a fish and chips van every Saturday afternoon on the site, which had very tasty, affordable food!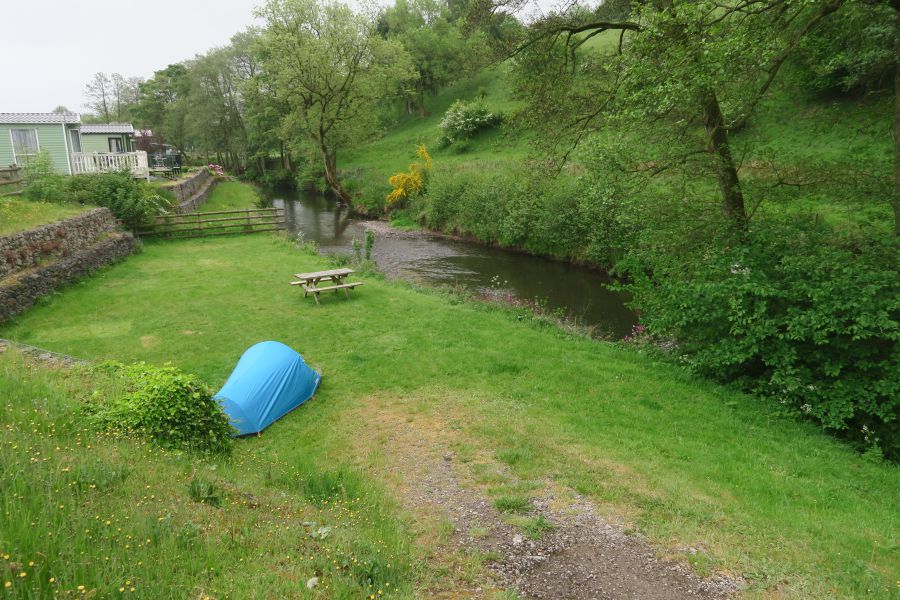 Camping in Edale
Fieldhead Campsite
This campsite is quite small and owned by the Peak District National Park Authority. It is very basic, so perfect if you are looking for something cheap and simple. There are no cars allowed on the campsite, but there is parking right next to the site.
Wifi: No
Facilities: Showers and toilets are small but clean. The shower works with 20p coins for two minutes. The hairdryer was 50p. There is a storage room.
Shops/Restaurants: Small on-site shop, which doesn't sell food, but you can buy drinks, maps and other camping essentials. You can find some pubs and cafes within a 5-minute walk.
Public Transport: Edale train station is a 5-minute walk away, so perfect for backpackers like us.
Price:  £7.00 per adults,  £5.00 for under 16 yo, cars from £3.50
Why I loved this site: Quiet site in a lovely setting.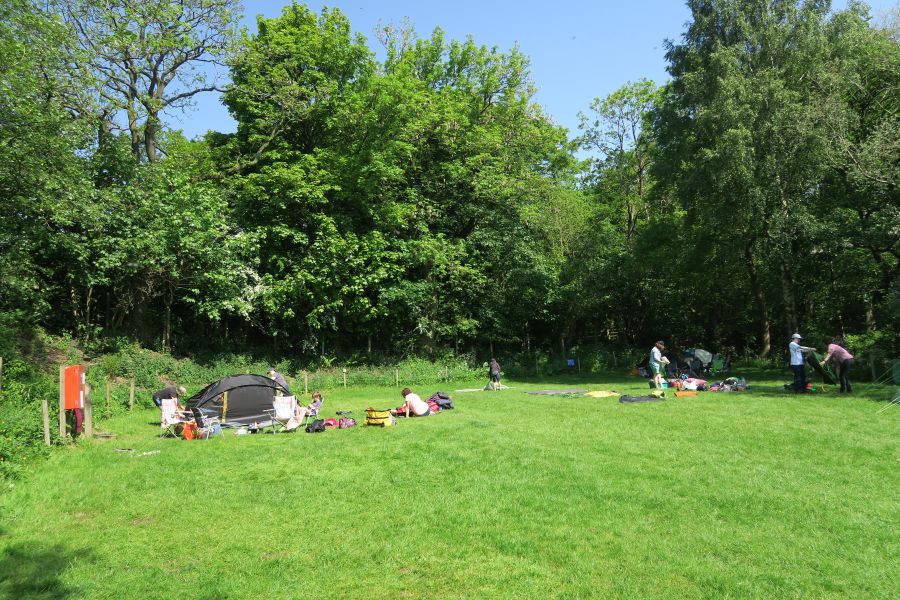 Camping in Bamford
Swallowholme Campsite
Beautifully maintained campsite with hard standing pitches and electric hookups for campervans and caravans. The tent area is on beautifully maintained grass, where cars are not allowed (there is separate parking if you are by car). A few picnic tables with benches are available here. Be aware that the campsite is right next to the train track, which is loud, but this wasn't really an issue for us.
Wifi: Yes
Facilities: Clean, big showers and toilets. Washing up facilities also available.
Shops/Restaurants: A petrol station with a 24 convenience store, some pubs and restaurants are a 10-minute walk away.
Public Transport: Bamford train station and bus stop within 5 minutes walk, perfect if you are a backpacker.
Price:  For full price details please refer to the website. We paid £18.50 for a hand standing pitch without electricity when we stayed for a night with a campervan. Non-electric tent pitch price is £14 per night.
Why I loved this site: Ducks walking freely on the campsite, which we found really cute.
If you are planning a hiking trip in the Peak District I highly recommend getting the Ordnance Survey Explorer OL1 The Peak District map, as it was very helpful on our trip!
Do you enjoy hiking and camping? What's your favourite place to hike in the UK?
Did you like this article? Pin it!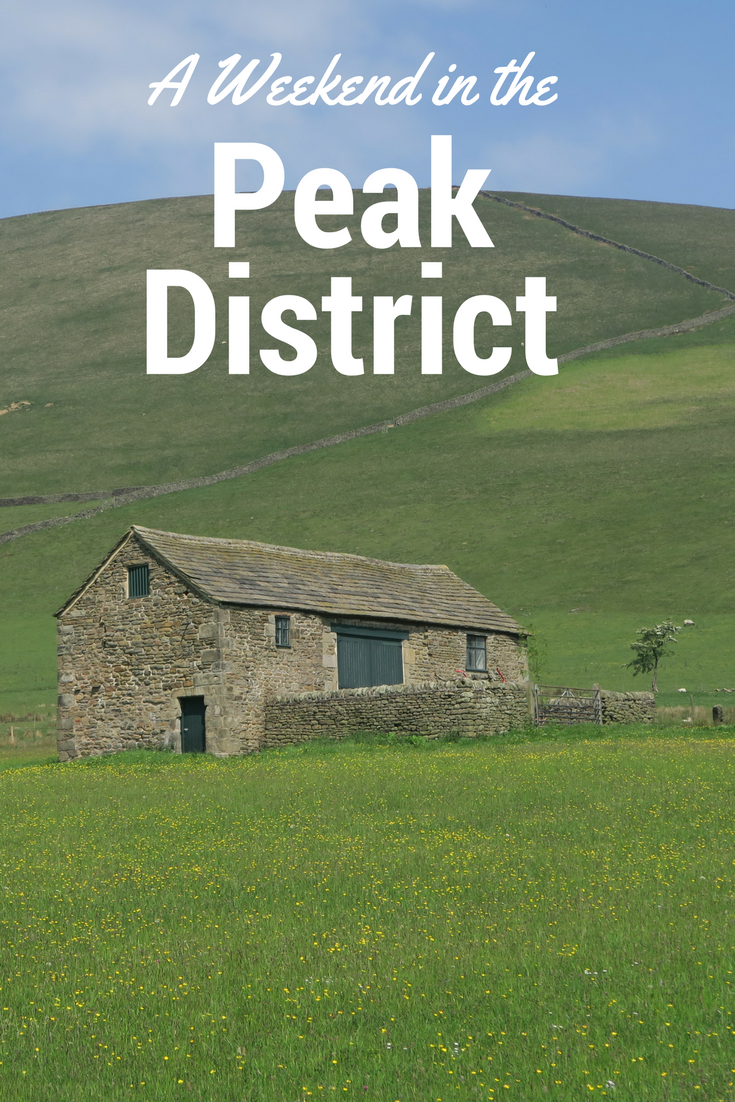 Enikő
Hey, I'm Enikő! I'm currently an au pair and I want to share my experiences with you. I've travelled a lot in the past years. I'm gonna teach you how to settle in to a new country and get free accommodation anywhere in the world. Circle Enikő on Google+!