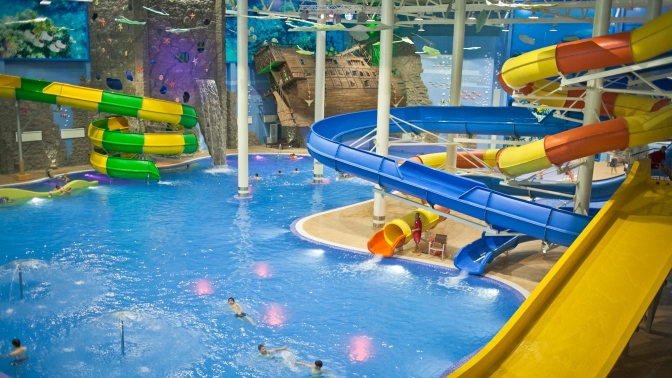 I'll spare you some time and won't write about the things we do every day. You probably don't want to read again that we studied English for an hour than the neighbor friends came over and we played together.
On Thursday I could finally convince Dana with Marina to go out from the house and garden. We didn't go far, but baby steps… 😀 We took Nik for a walk in the forest nearby. I've been here for weeks and this is my first time in this beautiful forest. I've always had a thing for pine trees and I can see plenty here in Russia.
On Friday we went to an aquapark. I'm a huge fan of slides and roller coasters, so you don't have to be a genius to know I had a blast. 😀 As it was a weekday, there wasn't crowd, so we avoided waiting hours in queues that usually comes with going to parks like this. I went on the kamikaze slide too, that Dana and Marina didn't try this time. They've already rode it and probably didn't enjoy it that much to give it another try.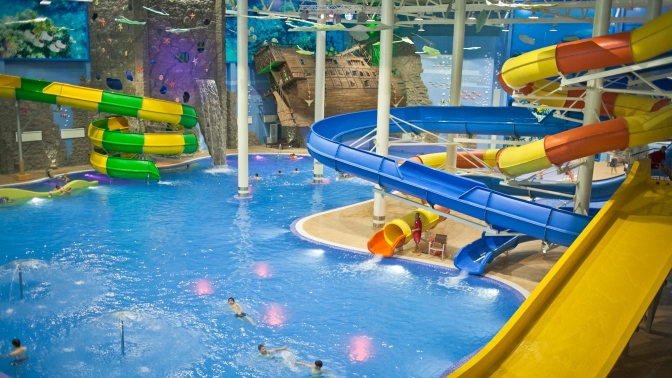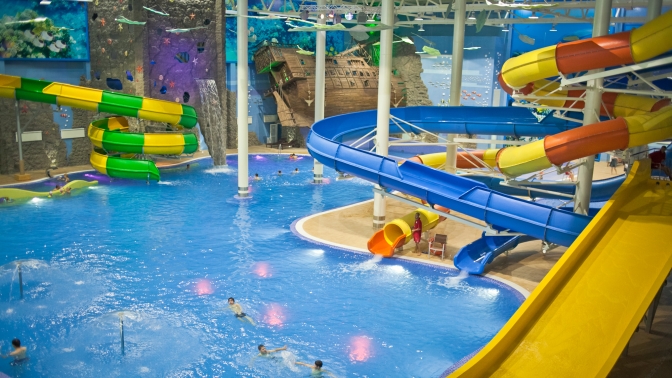 Picture of the aquapark is from google.
Enikő
Hey, I'm Enikő! I'm currently an au pair and I want to share my experiences with you. I've travelled a lot in the past years. I'm gonna teach you how to settle in to a new country and get free accommodation anywhere in the world. Circle Enikő on Google+!